How to Become a Blockchain Developer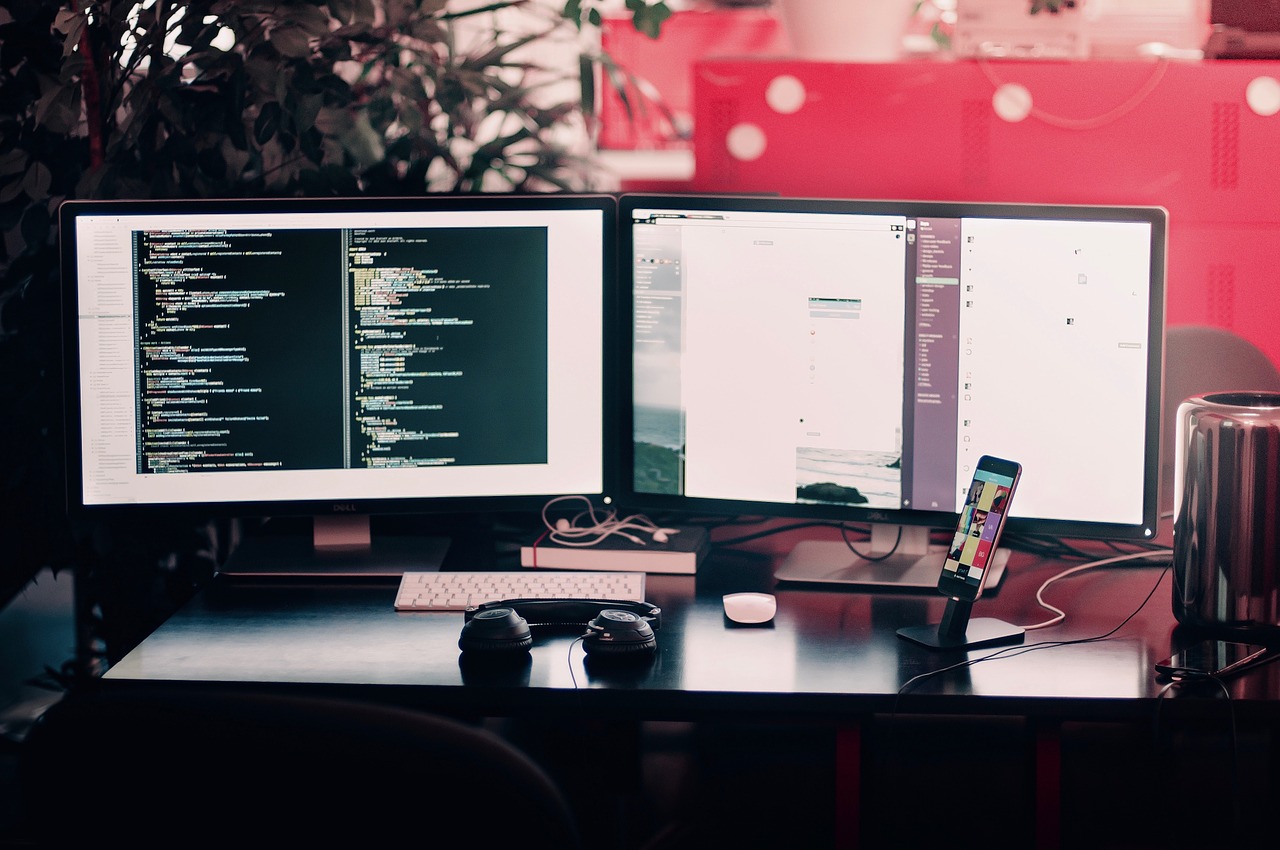 The demand for blockchain talent is skyrocketing. For every one blockchain developer, there are reportedly 14 job offerings, which is why people who are currently looking into learning how to code should probably consider blockchain development as a possible career path. This industry is poised to grow and the pool of talented blockchain developers is limited. To help those who are interested in blockchain development, we have composed a guide on how to become a blockchain developer.
Why Become a Blockchain Developer?
For a long time, mobile developers have been most sort after in the tech community but those days are seemingly coming to an end. With the rapid growth of the blockchain ecosystem, the need for specialised blockchain developers is increasing.
The blockchain has potential applications in almost every industry, and most companies may eventually need a dedicated individual or team to help them work with this innovative new technology.
LinkedIn and UpWork have experienced a great surge in blockchain related job opportunities with the latter recently climbing its way to first place on a list of the 5,000 fastest-growing skills. According to Glassdoor, the average annual salary of a blockchain developer is $80,000. According to a recent market research report, the blockchain market is expected to grow at a CAGR of 53.2% during the forecast period, to reach $12.48 billion by 2025. Although this is just a prediction, blockchain will undoubtedly change many industries and their processes.
Back to Basics
With any new and revolutionary technology, there are many hurdles for budding developers, with the most common being familiarising yourself with different concepts that are essential to the technology. It is integral to try and understand the foundations and principles of blockchain technology before immersing oneself in the world of blockchain development, as well as learn how it works.
The next step will be to decide which blockchain you want to develop on. Ethereum is the most popular blockchain platform for developers who want to build decentralised applications. However, there are also several other projects that are attracting developers, such as NEO, EOS, and Waves, among many more.
Get Coding
This is a computer science intensive field and blockchain involves pure programming, and different blockchains and cryptocurrencies are built on different languages. Bitcoin runs on C++, Ethereum uses its own language Solidity for its smart contract coding, and some blockchains are attempting to broaden their appeal by supporting several languages. There are plenty of options available as far as languages are concerned, but one needs to become sufficiently skilled in the one(s) relevant to the blockchain network you want to work on.
It will also help you to acquire web development skills as a blockchain developer, including HTML, CSS, NodeJS, and MongoDB. There is also a lot of back-end work involved with blockchain development. Networking and security skills will be an extra useful skillset to have because these fields are just as important and are closely related to blockchain development.
Where to Learn
A good place to start from is figuring out where your interests lie, they could be a lot more technical, more to the financial side or even consulting. Whichever the case, you should clearly define what it is you want to specialise in and narrow down your search to information that is relevant and in line with the path you would like to take.
Those interested in becoming blockchain developers can also read blockchain related books. One such interesting book is 'Mastering Bitcoin' by Andreas M. Antonopoulos which offers great insights into the technical side of blockchain and is freely available as an eBook.
The University of Oxford offers a six-week online class that promises to deliver "a comprehensive understanding of what blockchain is and how it works." Other online courses can be gotten from Coursera and even watching YouTube tutorials can be a good start for aspiring blockchain developers.
Acquiring some background knowledge in economics is also vital in order to succeed in this field. It may not be enough to have exceptional programming skills. To fully grasp the fundamentals of the blockchain and cryptocurrencies, you should also be knowledgeable in the foundations of game theory and micro- and macroeconomics, as well as supply and demand, opportunity costs, auction theory, monetary policies, the velocity of money, inflation, and deflation.
Mix n' Match
Another important step to take in learning about blockchain development is to always stay in the know by following industry news and to network. Networking can be done by joining different forums, reaching out to developers and attending blockchain events and talks. Github and StackExchange are also great places to connect with other developers in this space.
There is a gap that needs to be filled in this field and the potential of the blockchain technology has yet to be fully realised. If you want to be a part of something that could potentially disrupt our world in the next ten to twenty years and earn a lot of money doing so, you should consider becoming a blockchain developer as a career choice for your future.
Finally, check out our complete guide to blockchain jobs platforms to find out exactly what skills are required for high-paying blockchain development jobs.
Top 5 Best Bitcoin Apps That Enable You To Earn Cryptocurrency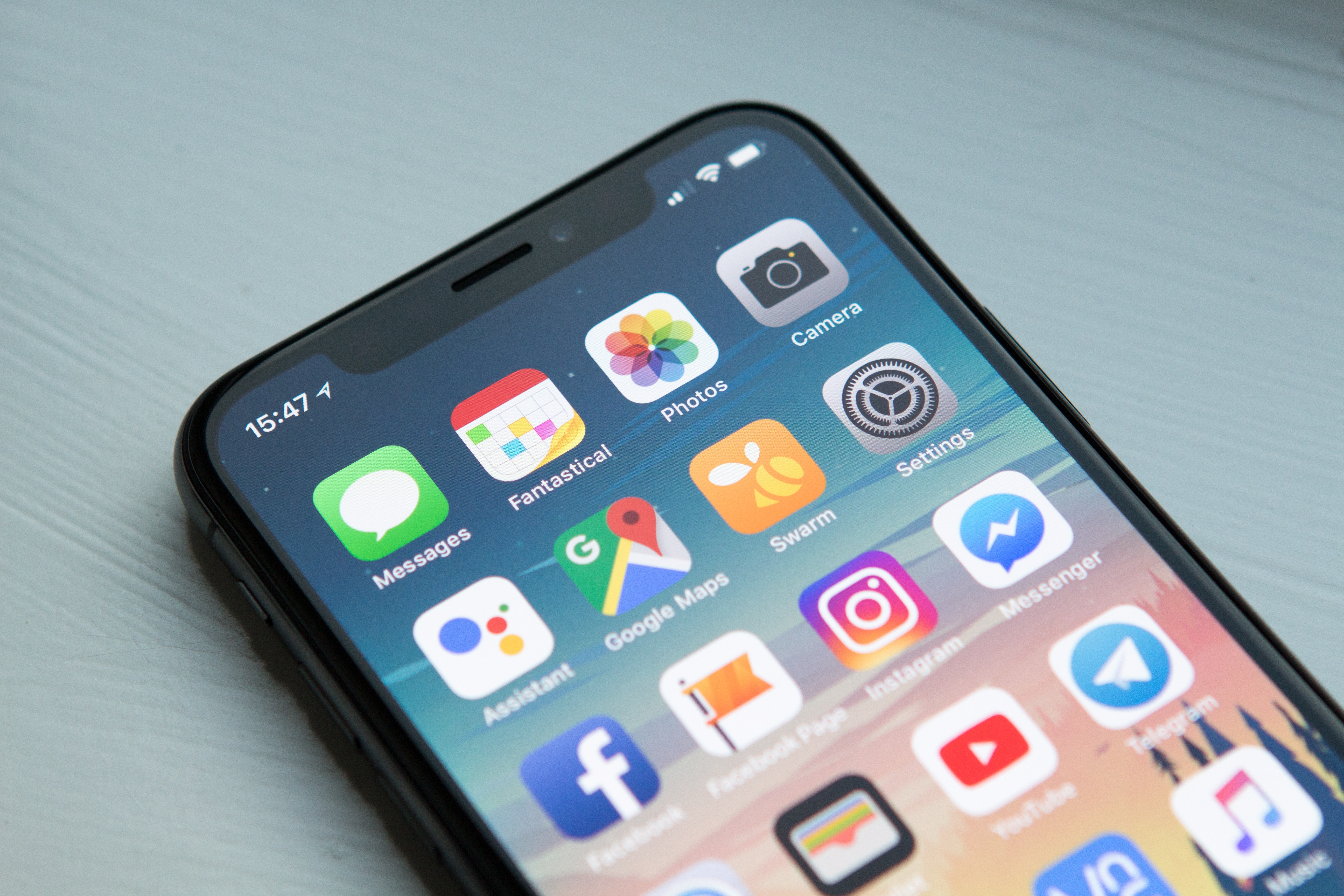 One of the main reason why people are getting into cryptocurrencies is to make money. A great way to earn your first cryptocurrency is through smartphone apps that reward you in bitcoin. In this guide, you will find the top five best bitcoin apps that enable you to earn cryptocurrency.
Earn.com
Earn.com is a bitcoin-based social network that enables users to earn bitcoin by competing tasks and responding to emails. 
On the app, you can earn small amounts of bitcoin by joining lists of people with similar skills. All you need to do is apply to one of the lists and, when accepted, complete list-specific tasks in exchange for small payments in bitcoin.
Moreover, you are able to set your email contact rates, ranging from one to 100 dollars per email. You can even set up an auto-response system with your Gmail, directing emailers to instead send their message via Earn. This way you can prevent your inbox from being filled with spam as senders will need to pay you to be able to email you. This bitcoin app is available on Android and iOS.
Bituro
The Bituro app that lets you earn cryptocurrency by completing small tasks like taking surveys, watching videos and completing offers. You can get paid in both bitcoin (BTC) and ether (ETH) and cash out with as little as one US dollar. 
Signing up is simple – you can do it using Twitter, Facebook or Google – and you get 100 points for signing up. If you have a referral code and use it you gain an extra 50 points when signing up.
The surveys can pay from a couple of hundred points to a few thousand points. (Each point equals a cent). You can also download apps, sign up to various trial accounts and watch videos to earn crypto. The app is available for Android and iOS. 
BitForTip
Bitfortip is a mobile application and online platform that pays you in bitcoin for being helpful. On this app, anyone can ask for anything, and the answer provider gets tipped in bitcoin in exchange for their answer.
For example, if I want to know where to get a golden retriever in Kenya, I could give a bitcoin tip to whoever provides me with an answer. The platform is available in eleven languages, providing a low-entry barrier for many people globally and an easy way to earn your first bitcoin. 
Storm Play
Storm Play also gives out small tasks to complete for you to earn. Once the task is completed to a certain point you are rewarded in bolts. Once you have enough bolts you can trade them for bitcoin, ether or Storm tokens.
There are three ways how you can earn cryptocurrency on Storm Play. The first way is by trying out games or products and the second is by shopping for products and services. Finally, you can earn through performing micro-tasks like QA testing and completing P2P freelancing tasks. The app is currently only available for Android.
Alien Run
Bitcoin Alien is one of the most popular games with the cryptocurrency community as it combines fun gameplay with the ability to earn small amounts of bitcoin for completing levels. You will, however, need to watch a number of ads everytime you do something. 
The gameplay is very basic, you control a character called Daniel D'Alien, and must run as far as possible advancing through levels. Every ten levels, you can claim a bitcoin reward or continue running for a higher amount. There are new missions daily and levels go into hundreds. This bitcoin app is available for both Android and iOS. 
With a little bit of free time and a smartphone, you can install any of the apps mentioned here and start to earn bitcoin with little to no effort. None of these apps will turn you into a bitcoin millionaire but they are a fun and easy way to earn your first cryptocurrency.
A Guide to the Best Cryptocurrency Tipping Bots for 2018/19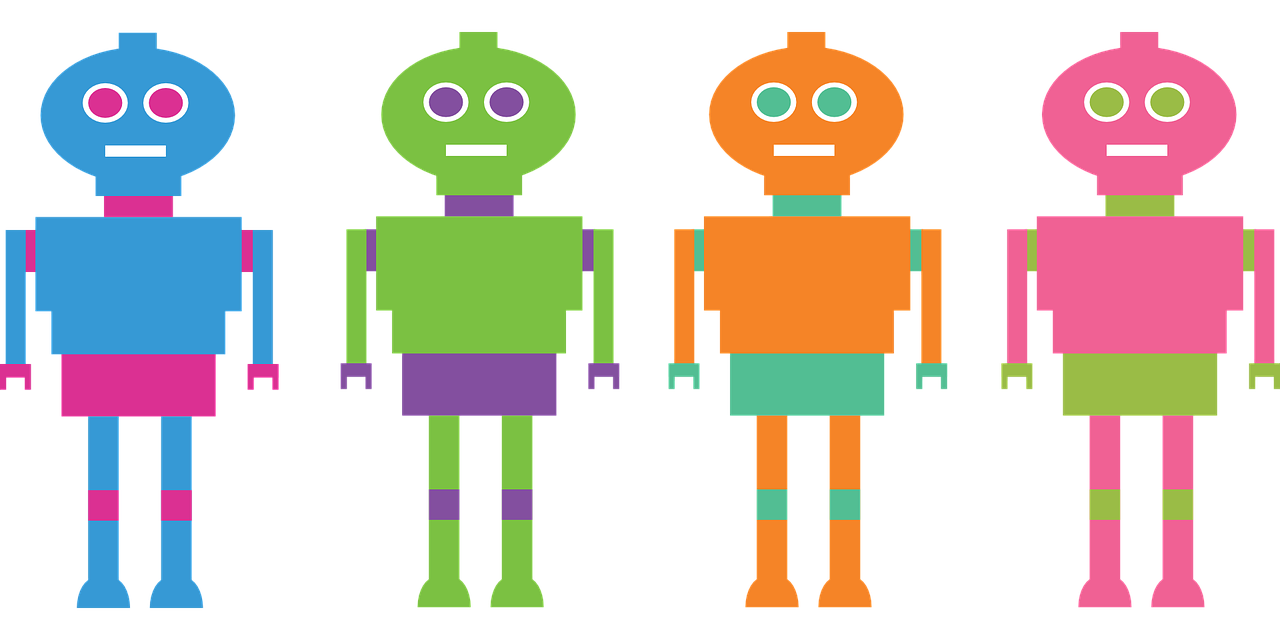 Cryptocurrency tipping bots enable users on social media platforms – such as Twitter, and Reddit – to send micro-transactions or "tips" to other users to reward them for their content contributions.
In this guide, you will discover the most popular ones and find out how to use them to send and receive tips in cryptocurrency.
A Brief History of Cryptocurrency Tipping Bots
In the early days of bitcoin, before altcoins gained popularity, it was the favoured option for micro-tipping within crypto communities. The very first cryptocurrency tip bot ever to facilitate bitcoin micropayments between users on Reddit was BitcoinTip in July 2012. BitcoinTip stopped functioning in April 2014 after helping Reddit users migrate to a new tipping service known as Changetip.
ChangeTip, founded in 2014, was by far the most widely used bitcoin tipping bot. The bot processed about 350,000 bitcoin tips, serving over 100,000 users, by 2016 when the company announced that it would be shutting down its operations after its developer team was acquired by Airbnb.
To fill the void left behind by ChangeTip, several tipping bots have emerged to offer cryptocurrency users to ability to tip fellow users using an array of different digital currencies.
How Cryptocurrency Tipping Bots Work
Tipping bots effectively all work the same way with only minor differences in commands for each bot.
Step one is to create an account and then fund your tipping wallet with the bot's native digital currency. Step two is to learn to commands to use the bot. The command line will look something like /u/tippingbotsname or @tippingbotsname @username, depending on the social media platform you are using.
Finally, step three is to start tipping, for example, by typing @botname @recipientname 0.001 BTC on Twitter.
@Tashi_Odingo, you've just received a 0.00025 BTC tip from @BitcoinAfricaio! ($1.59 in BTC)

— CoinTippy (@cointippy) November 2, 2018
The recipient can then collect their cryptocurrency tip by creating an account with the tipping bot and then transfer the received digital currency from that account into their personal wallet.
The Most Popular Cryptocurrency Tipping Bots
In this list, you will find the most popular and actively used cryptocurrency tipping bots. Enjoy!
Tippr Bot (Bitcoin Cash)

The popular bitcoin cash tipping bot, Tippr bot, allows anyone to send microtransactions using BCH. The BCH Tippr bot is available on both Reddit and Twitter, where it has seen substantial traction. Since Tippr was launched, the bot has seen over $100,000 worth of bitcoin cash transactions. Statistics detail that Reddit users have sent 34,227 BCH tips to over 15,000 unique users.
TipJar Bot (Ether)
TipJar is a free, Ethereum-powered service that allows Redditors to easily send micropayments (in the form of ETH) to other Redditors just by leaving a comment. The tip bot also accepts a range of ERC20 tokens for its micropayments service.
SoDogeTip (Dogecoin)

SoDogeTip was created to replace the dogetipbot, a popular dogecoin tipping bot that went bankrupt in 2017 after the owner spent all the coins after he himself ran out of money.
The difference between the two bots is that SoDogeTip is on-chain, whereas dogetipbot was off-chain. In fact, it is Reddit's only on-chain tipping bot. Like for every tipping bot, the new bot's users should not hold more coins in this service than they are willing to lose. However, the fact that SoDogeTip is more transparent than its predecessor is a good sign for fans of Dogecoin.
NanoTipBot (Nano)
The NanoTipBot is tied to the payment-centric Nano (NANO) cryptocurrency and processes its high-speed micro-payments in roughly two seconds. The process they follow is simple, you just have to type: @NanoTipBot tip 'amount' @Receiving username. The NANO community received this very well and are also excited about the project's new roadmap.
Stellar Tip Bot (Stellar)
The Stellar Tip Bot belongs to the Stellar Community and works on Reddit and Twitter. It was created to "thank people for help, be friendly, buy someone coffee and spread [the] word about the Stellar Network," and supports the digital currency, stellar lumens (XLM).
Reddcoin TipBot (Reddcoin)
The ReddcoinTipBot came out in 2014 to support the Reddcoin, the "social currency of the digital age." The bot's features include; working in every subreddit, tip any Redditor, he/she doesn't have to register first, and it is a free service. The Reddcoin TipBot currently works on Twitter, Twitch.tv, and, of course, on Reddit.
Cointippy (Bitcoin & Several Altcoins)
Finally, there is CoinTippy, which allows you to you reward content creators on Reddit, Twitter, Telegram and Twitch with cryptocurrencies. It supports the following cryptocurrencies: bitcoin, bitcoin cash, ether, and zcash. The service is free with zero restrictions, meaning one can send tips to anyone in the world at no cost.
If there are more cryptocurrency tipping bots out there that you believe should make this list, please tell us on Twitter! 
Top 5 Freelancer Jobs Platforms That Enable You to Get Paid in Bitcoin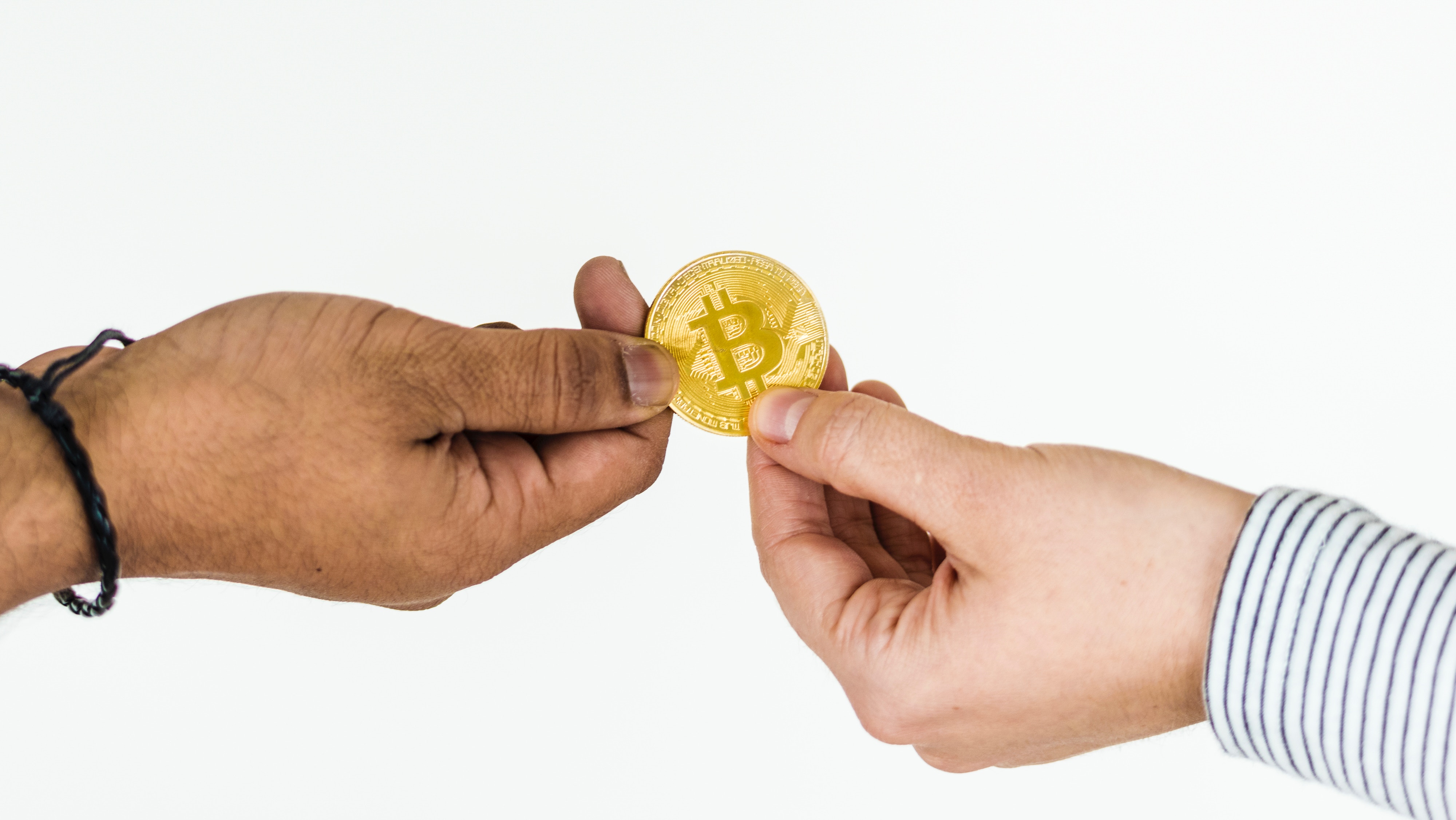 Blockchain startups across the world are in need of developers, marketers, social media managers, graphic designers, content creators, customer service reps, and more. Fortunately, for freelancers, this opens up a wave of opportunities to find remote employment and get paid in bitcoin.
In this guide, you will discover the five best online freelancer jobs platforms that enable you to find employment in exchange for payments in cryptocurrency.
The Top 5 Bitcoin Jobs Platforms for Freelancers
Today, freelancers are able to work from anywhere around the globe and get paid in bitcoin regardless of where they are based thanks to online jobs platforms that process payments in cryptocurrency. The best of these platforms, you can find listed here:
XBTFreelancer
XBTFreelancer is a popular online job board that allows employers to post the projects they have while allowing those looking for opportunities to bid on them for free, contact employers and start working on secured projects. Although the amounts are stated in US dollars, employers will pay for their projects in bitcoin.
The platform has different job categories of jobs writing, web design and development, translation, social media moderation, among others. XBTFreelancer encourages its users to utilise its escrow service feature to protect freelancers from getting scammed. Having been around for several years now, the platform has become the go-to platform for several top blockchain employers such as Coinbase and Shapeshift.
CryptoGrind
CryptoGrind is another great platform where freelancers can find jobs and get paid in bitcoin. Freelancers have the opportunity to browse through different job sections that are available using keyword tags or basic words.
Freelancers are able to set up their profile, include basic information, their resume as well as the type of service that they can render. The best part about the platform – compared to some of its competitors – is that freelancers have the ability to set their own price for the service that they offer.
Additionally, by leveraging the escrow service feature, CryptoGrind is able to hold onto the agreed amount until the service being offered has been fully rendered.
Coinality
Coinality is one of the most prominent bitcoin job board platforms in the market today. Coinality owes its popularity to the fact that it has a good number of employers on the platform that are in search of different freelancers, ranging from content writers and programmers to web developers and graphic designer, among others.
An outstanding feature of Coinality is that most of the jobs posted on the platform are usually for long-term employment.
BitGigs
Calling itself "A KickAss Bitcoin Job Board", BitGigs is another freelance job platform that allows users to market their skills by offering services such as content writing, SEO, graphic design, programming, advertising, music/audio, etc.
Users need to sign up, create a profile and then place their first gig for the services they are offering. Once customers are found and services are rendered, freelancers receive payments in bitcoin (BTC) to complete the transaction.
r/Jobs4Bitcoins
Finally, there is r/Jobs4Bitcoins. While this popular subreddit may not be your typical job board, it still provides freelancers with potential clients and the option to receive payments in bitcoin.
Applying for a job on r/Jobs4Bitcoins is easy as all you need to do is send a chat message to prospective employers. Also, it has a notification function that alerts Reddit users whenever a new job has been posted, which is handy for those who do not check the platform regularly.
Why It is Good for African Freelancers to Get Paid in Bitcoin
There is massive demand for freelancers who have experience with blockchain technology and digital currencies. This creates an opportunity for Africans who are struggling to find work locally or who prefer to work remotely on a freelance basis.
Considering that most African countries are troubled with high rates of unemployment and it is estimated that by 2035 the continent will have more than 750 million people entering the job market, the gig economy can help the youth find means of fending for themselves.
Moreover, there are ample benefits of getting paid in bitcoin. Unlike banks that delay payments by a few days and have high transfer fees, bitcoin payments are fast, secure and incur much lower transaction fees. In addition, with bitcoin, all you will need is a bitcoin wallet, which requires no lengthy setup process – as opposed to opening a bank account – and you will not have to deal with account closures as has been the case with PayPal for African freelancers in the past. Finally, by receiving payments in bitcoin, freelancers are also immune to volatile or weakening local currencies.
If you want to learn more about cryptocurrencies and the blockchain, you should consider attending a blockchain conference or event near you. Moreover, if you want to dive into the world of blockchain development as a profession, we have compiled a complete list of blockchain jobs platforms for you.