How to Become a Blockchain Developer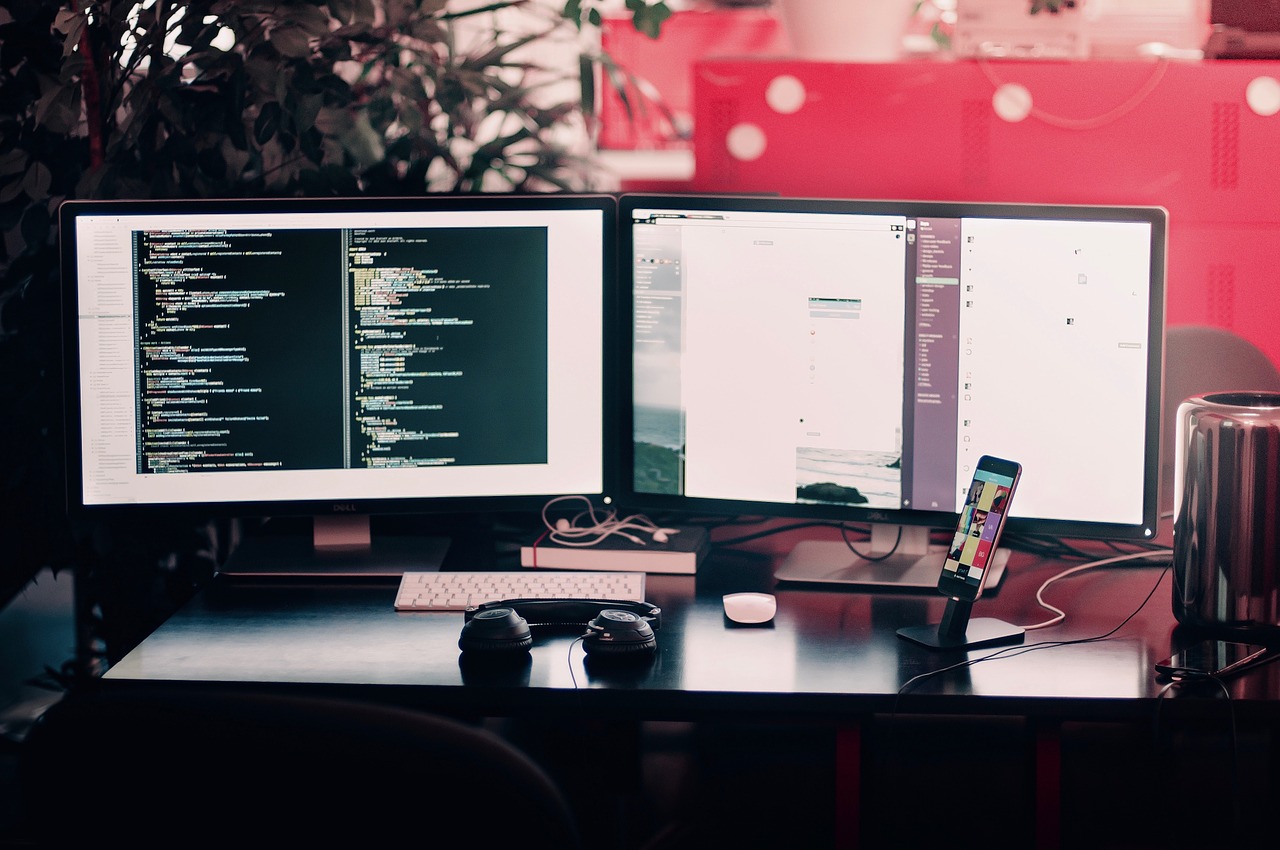 The demand for blockchain talent is skyrocketing. For every one blockchain developer, there are reportedly 14 job offerings, which is why people who are currently looking into learning how to code should probably consider blockchain development as a possible career path. This industry is poised to grow and the pool of talented blockchain developers is limited. To help those who are interested in blockchain development, we have composed a guide on how to become a blockchain developer.
Why Become a Blockchain Developer?
For a long time, mobile developers have been most sort after in the tech community but those days are seemingly coming to an end. With the rapid growth of the blockchain ecosystem, the need for specialised blockchain developers is increasing.
The blockchain has potential applications in almost every industry, and most companies may eventually need a dedicated individual or team to help them work with this innovative new technology.
LinkedIn and UpWork have experienced a great surge in blockchain related job opportunities with the latter recently climbing its way to first place on a list of the 5,000 fastest-growing skills. According to Glassdoor, the average annual salary of a blockchain developer is $80,000. According to a recent market research report, the blockchain market is expected to grow at a CAGR of 53.2% during the forecast period, to reach $12.48 billion by 2025. Although this is just a prediction, blockchain will undoubtedly change many industries and their processes.
Back to Basics
With any new and revolutionary technology, there are many hurdles for budding developers, with the most common being familiarising yourself with different concepts that are essential to the technology. It is integral to try and understand the foundations and principles of blockchain technology before immersing oneself in the world of blockchain development, as well as learn how it works.
The next step will be to decide which blockchain you want to develop on. Ethereum is the most popular blockchain platform for developers who want to build decentralised applications. However, there are also several other projects that are attracting developers, such as NEO, EOS, and Waves, among many more.
Get Coding
This is a computer science intensive field and blockchain involves pure programming, and different blockchains and cryptocurrencies are built on different languages. Bitcoin runs on C++, Ethereum uses its own language Solidity for its smart contract coding, and some blockchains are attempting to broaden their appeal by supporting several languages. There are plenty of options available as far as languages are concerned, but one needs to become sufficiently skilled in the one(s) relevant to the blockchain network you want to work on.
It will also help you to acquire web development skills as a blockchain developer, including HTML, CSS, NodeJS, and MongoDB. There is also a lot of back-end work involved with blockchain development. Networking and security skills will be an extra useful skillset to have because these fields are just as important and are closely related to blockchain development.
Where to Learn
A good place to start from is figuring out where your interests lie, they could be a lot more technical, more to the financial side or even consulting. Whichever the case, you should clearly define what it is you want to specialise in and narrow down your search to information that is relevant and in line with the path you would like to take.
Those interested in becoming blockchain developers can also read blockchain related books. One such interesting book is 'Mastering Bitcoin' by Andreas M. Antonopoulos which offers great insights into the technical side of blockchain and is freely available as an eBook.
The University of Oxford offers a six-week online class that promises to deliver "a comprehensive understanding of what blockchain is and how it works." Other online courses can be gotten from Coursera and even watching YouTube tutorials can be a good start for aspiring blockchain developers.
Acquiring some background knowledge in economics is also vital in order to succeed in this field. It may not be enough to have exceptional programming skills. To fully grasp the fundamentals of the blockchain and cryptocurrencies, you should also be knowledgeable in the foundations of game theory and micro- and macroeconomics, as well as supply and demand, opportunity costs, auction theory, monetary policies, the velocity of money, inflation, and deflation.
Mix n' Match
Another important step to take in learning about blockchain development is to always stay in the know by following industry news and to network. Networking can be done by joining different forums, reaching out to developers and attending blockchain events and talks. Github and StackExchange are also great places to connect with other developers in this space.
There is a gap that needs to be filled in this field and the potential of the blockchain technology has yet to be fully realised. If you want to be a part of something that could potentially disrupt our world in the next ten to twenty years and earn a lot of money doing so, you should consider becoming a blockchain developer as a career choice for your future.
Finally, check out our complete guide to blockchain jobs platforms to find out exactly what skills are required for high-paying blockchain development jobs.
Changelly Review: Should You Buy Cryptocurrencies on Changelly?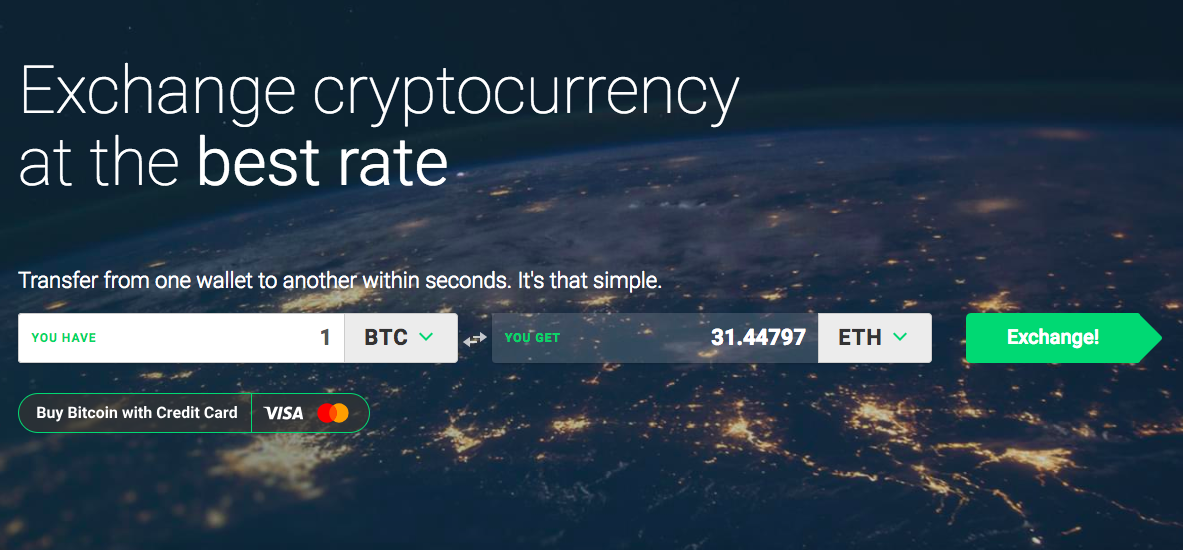 Changelly is one of the most popular cryptocurrency exchanges that offer users the opportunity to buy and sell a wide range of digital currencies and tokens. The exchange offers an easy-to-use service that combines user-friendliness, speed, and low fees. In this Changelly review, you will discover the benefits and drawbacks of this popular exchange and learn how to buy cryptocurrencies on Changelly. 
Introducing Changelly
Changelly was launched in 2016 by the people behind MinerGate, a mining multipool service, and now has over one million customers that use its exchange.
When buying cryptocurrencies on the exchange, rates and the time of the transaction are made clear from the beginning. However, the rate given before the transaction being completed by the user is an estimation. This may not be the actual amount in crypto received, depending on the exchange rate at any given point in time (which can rapidly change when it comes to crypto).
Changelly gives users the option of choosing crypto-to-crypto exchanges and also allows users to exchange fiat currency to cryptocurrency by using a VISA, MasterCard credit or debit card. The service can be accessed by anyone anywhere in the world as long as their requirements are met.
How Does Changelly Work?
It is pretty easy to get an account at Changelly, the only thing you need to provide is your email address. Once you sign up, you receive an email confirmation with a password to log in with (make sure you change the password to make it more personal to you as well as more secure).
Next, there are dropdowns for you to select the two currencies you want to exchange. Then, put in the amount of currency you want to exchange from. Changelly will show an estimate of the amount of the new currency to be received. The exchange rate, the amount you will receive, and estimated arrival time is shown as well. Changelly also calculates and displays its 0.5 percent transaction fee leaving no room for confusion as you continue through the process.
Once this is done, enter the wallet address that you want your funds to be sent to. Check that this address is correct! There will be no way to get your cryptocurrency after the exchange is made if you enter an incorrect address. 
Once you click on "Next", the information entered previously shows up and you are asked to confirm that everything is correct. At this point, it is recommended to re-confirm the details of your wallet and amount. This is the last step to make sure your details are correct.
Finally, transfer the funds of the original currency to the wallet that Changelly provides. You can either do this by copying the wallet address listed or scanning the QR code at the bottom of the page. 
You will receive a confirmation email once Changelly has received your funds. Expect to have the purchased cryptocurrency in your wallet within 5 to 30 minutes.
Identity verification is not needed for trade at Changelly, unlike at most other exchanges. The only limitations set are the ones designed for specific regions, and they are all removed after a month of using their services.
Cryptocurrencies Available on the Platform
Changelly has a high number of supported cryptocurrency. It offers over 100 different digital currencies and tokens. The swap transactions are available for all coins though they can be delisted in the future if little interest is shown for the particular altcoin.
Methods of Deposit
Changelly does not hold fiat money in the account balances of its traders. However, you pay for the coins and receive them in your wallet address instantly.
The acceptable fiat payment methods are credit or debit cards expressed in either USD or EUR. Wherever you are in the world, if you hold a valid bank card, you are eligible to purchase any coin from Changelly. The exchange claims that there are no fees on your purchase with the card, apart from the commission. The fees are added in as part of the exchange rate when purchasing coins.
Changelly's Exchange Rate and Fees
There are two types of costs that one should keep in mind. First is the commission, charged at 0.5 percent of the transaction value and the other is the network fee. The network fee is a commission that a blockchain takes from the amount sent in each currency. If the amount is too low to cover the fees of the network, the transaction will not go through. The network costs are specified for each coin and do change on daily basis, depending on the trade volume.
These are the limitations put on credit-card based transactions:
The UK, Canada and Australia – $200 limit for the first transaction, the next purchase could be made in four days (500$ limit), $3000 after seven days of the first buy. No more than three payments within the first week. No limits in one month at all.

CIS region (Russia/Ukraine/Belarus/Kazakhstan/Armenia/Georgia) – $1000 limit for the first transaction. The next limit increase could be done in 24 hours. The total limit for the first week is $3000 and for the first month is $10000. No limits in one month at all.

EU and other countries – $500 limit for the first transaction, the next purchase could be made in four days with $1000 limit. No more than 6 payments within the first week. No limits in one month at all.
Security
Changelly has two-factor authentication and funds are never stored on the site because all cryptocurrencies are processed to the respective wallets directly. Additionally, there is no confirmation via email to deal with the site and all transactions are anonymous.
Conclusion
Changelly's features make it very easy to use, even for first-time cryptocurrency buyers. The platform takes you through the process step by step and you make your first purchase within minutes of signing up.
Moreover, the fact that Changelly supports so many digital currencies and tokens and does not require you to verify your identity when you trade, has made it a popular digital asset exchange. 
If you want to buy or sell digital currencies and tokens on Changelly, sign up to the platform here!
*Readers should do their own due diligence before taking any actions related to the company, product or service. BitcoinAfrica.io is not responsible, directly or indirectly, for any loss or damage caused by or in connection with the use of or reliance on any content, product or service mentioned in this article.*
The Best Bitcoin Trading Platforms in 2018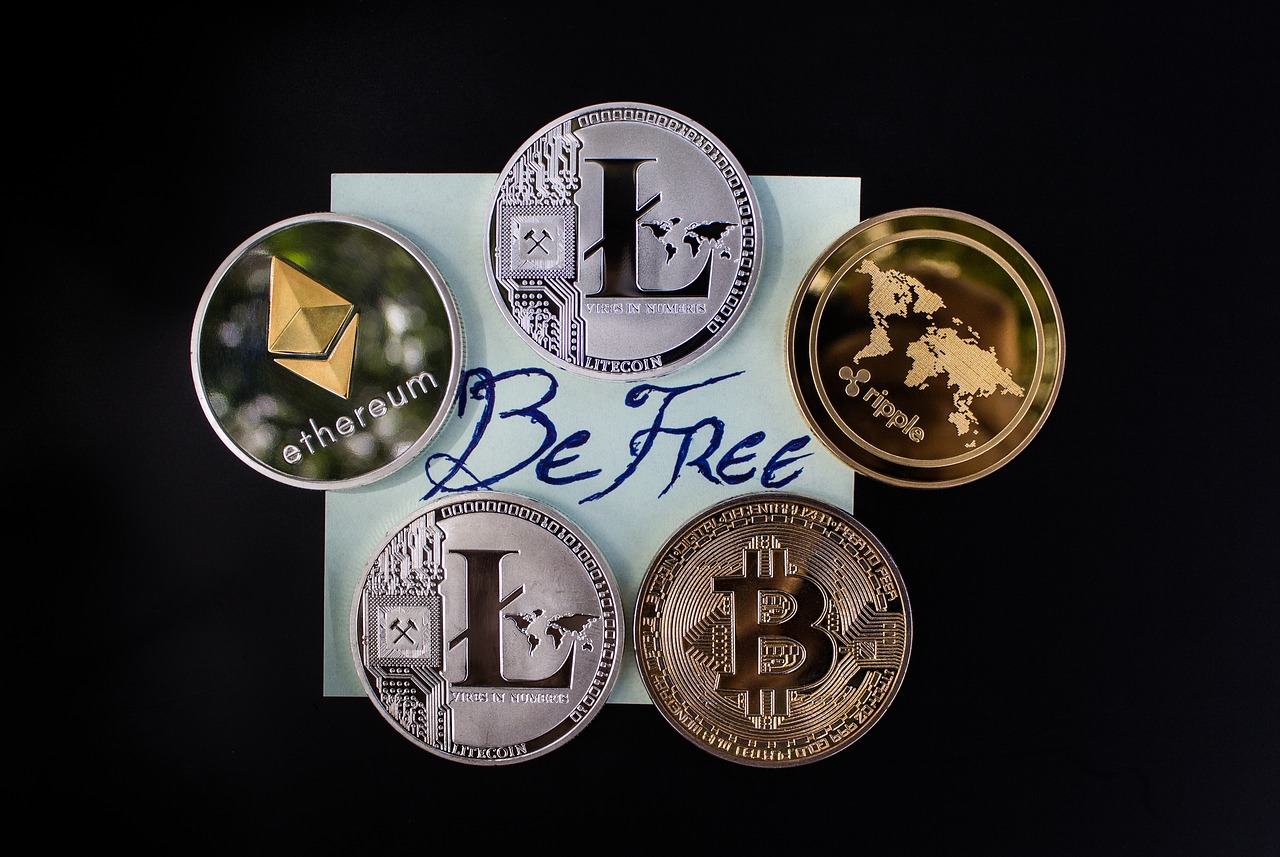 The high number of bitcoin trading platforms can make it difficult for newcomers to the cryptocurrency investment space to decide which platform to sign up for. To aid in this endeavour, Bitcoin Africa has compiled a list of the top five best bitcoin trading platforms available today.
Binance
Binance
is a new cryptocurrency exchange that has already succeeded in making a name for itself as a popular trading platform. The exchange started its operations in July 2017 after raising a significant amount in its ICO. The Chinese platform is headed by Changpeng Zhao who has an impressive amount of experience with blockchain technology having previously worked at Blockchain and OKcoin.
The cryptocurrency exchange supports the trading of an impressive number of digital currencies. It is possible to trade well-known coins such as bitcoin, ether, and litecoin as well as smaller and lesser known digital currencies and tokens. Binance supports over 40 cryptocurrencies. This is an advantage for users who want to trade in tokens that are not easily available on other exchanges.
Moreover, Binance boasts of one of the lowest trading fees in the cryptocurrency market. The trading fee is not based on a tiered structure as is common amongst other platforms. Instead, it is fixed at 0.1 percent of your trade. Additionally, it is possible to slash this fee in half if you decide to use the native cryptographic token of the platform, called BNB. It is important to note this reduction is a temporary promotion being run by the exchange and will be stopped at some point in the future.
Without verification, it is possible to withdraw up to 2 BTC daily. However, after registration, you can withdraw up to 100 BTC daily. The withdrawal fees vary for each token and are updated regularly. Binance trading features are advanced and require an existing understanding of trading platforms.
Lastly, it is important to note that it is not possible to fund trades on Binance using fiat currency. To begin trading, you must fund your account with cryptocurrency by sending it to your account on the trading platform. This means you must first acquire cryptocurrency before you can start trading on Binance.
Bittrex
US cryptocurrency trading platform Bittrex is one of the largest and most popular exchanges in terms of trading volumes. The exchange started operating in 2014 and is well trusted by the community.
Bittrex makes it a point to focus on security to ensure the safety of its customers' funds. The platform utilizes industry-leading security practices and stores the bulk of the users' funds in a cold wallet in order to avoid any losses through thefts or hacks. In fact, Bittrex is one of the few exchanges that has never been hacked since it started operating.
The exchanges most prominent feature is the large number of currency pairs it offers its customers. Furthermore, it features a fairly simple user interface that is easy to use for beginners and traders can withdraw up to 1 BTC daily without verification. To withdraw a larger sum, you need to submit to the KYC and AML practices enforced by Bittrex.
The trading fees on the platform are set at 0.25 percent of the trade. To begin trading, you must fund your account with the cryptocurrency of your choice. However, it is possible to purchase a minimum of $10,000 in bitcoin, ether, or USDT through a bank wire transfer with an 'enhanced verified account.'
Kraken
Kraken is one of the oldest and most established bitcoin exchanges in the market. It has been in operation since 2011. The design of the exchange makes it easy to execute trades while still offering a wide array of trading tools such as automated orders, stop-loss orders, and margin trading.
The San-Francisco-based cryptocurrency exchange utilizes encrypted cold storage to store its customers' funds. Moreover, accounts on the platform must be secured using two-factor authentication to further enhance security. Additionally, Kraken prides itself on its ability to provide a high level of liquidity.
In addition to America and Canada, the platform supports customers from a number of European countries which makes it popular on the continent. Moreover, Kraken supports fiat trading pairs in a number of different currencies. This allows users from different countries to easily fund their accounts and begin trading. The exchange also has a dark pool, which allows users to trade anonymously.
The fee structure on Kraken is somewhat complicated. Funding and withdrawal fees are dependent on the method and currency utilized. Trading fees are charged on a tiered structure according to trading volumes which are calculated on a thirty-day basis. Trading fees include a taker and a maker fee. Lastly, it can take up to a week for accounts to be registered on the site due to KYC and AML protocols.
Poloniex
Launched in 2014, Poloniex is a well-known and popular cryptocurrency exchange. The platform is best known for its trading tools. It boasts a number of tools and information packages that allow users to make the best decisions with regards to trades. Moreover, it supports lending and margin trading.
However, due to its comprehensive tools, the platform can be difficult for first-time crypto traders to use. Additionally, it is not possible to fund your account with fiat currency. The American exchange also boasts high trading volumes and subsequently liquidity thus it is possible to settle trades in a fairly timely manner.
Poloniex supports a wide number of cryptocurrency trading pairs. Creating an account is easy but the amounts supported for withdrawal are based on the verification level of your account. Trading fees are charged on a tiered structure based on trading volumes but are low in comparison to other exchanges.
Lastly, the platform stores the funds in a cold wallet. It also enforces two-factor authentication for all accounts. The platform did suffer one security breach in 2014 but made sure to refund all affected users.
Bitfinex
Hong Kong-based Bitfinex was started in 2012. The exchange is considered one the biggest based on daily trading volumes as it handles upwards of $2 billion daily. It provides users with a wide array of trading tools that support both basic and advanced level trading. It is possible to navigate the user interface as a novice but the platform is better suited for more experienced users. Moreover, the exchange has a mobile app for on-the-go trading.
Due to its large trading volumes, Bitfinex boasts a significant amount of liquidity. This enables the platform to quickly settle trades which helps users exploit changes in the market. The exchange supports margin trading, margin funding as well as more complex order types such as fill or kill and iceberg orders.
The trading platform has encountered a number of security breaches in the past. Due to this, it stores its funds offline with just enough to facilitate trades kept online. It also enforces two-factor authentication, encryption and other security measures to avoid other compromises in its security.
Fees on Bitfinex are tiered. The greater the trading volumes, the less the fees levied. The trading volumes are calculated monthly. The platform makes a point to update the fee structure regularly.
How to Mine Monero Using Your Home Computer: A Beginner's Guide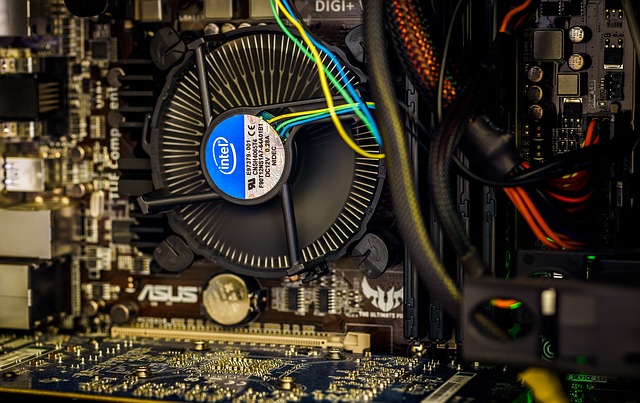 Monero is a privacy-focused cryptocurrency that resonates with a large number of users who are disillusioned with the level of financial privacy that public blockchain-based cryptocurrencies such as bitcoin and litecoin offer. Apart from offering users anonymity, Monero mining can be a profitable venture due to its CryptoNote protocol which is resistant to ASICs mining and enables anyone to mine Monero using a CPU.
Introducing Monero
Launched in 2014, Monero (XMR) has a number of features that set it apart from cryptocurrencies. Users are able to enjoy a higher degree of privacy since their balances are not broadcasted on the blockchain as is the case with bitcoin. This is made possible by the use of ring signatures, which operate by mixing a user's account keys with public keys from the Monero blockchain to create a ring of "signers" and thus shielding users balances on the network.
Furthermore, privacy is also reinforced through stealth addresses to obscure the details of transacting parties. Stealth addresses are one-time addresses, generated randomly on behalf of the buyer on each transaction. This makes transactions on the network untraceable.
Monero Mining
In proof-of-work cryptocurrency networks, mining refers to the process of miners contributing computational power to validate transactions and maintain the network. For instance, bitcoin miners generate hashes to solve complex algorithms to create blocks of validated transactions and include them in the Bitcoin blockchain. For their effort, successful miners are rewarded with new bitcoin. This reward works to incentivise miners to contribute to the processing power of the network.
The algorithms are solved by means of a hash function that produces a result within a certain range. In other words, a hash function takes a measured input and gives out an output of a specified length. In regards to bitcoin, the SHA256 is the hash function used. The hash rate is the computing speed necessary to solve a puzzle in the bitcoin code. The higher the hash rate the more likely a miner can succeed in finding the next block and receiving the reward.
Having said that, because of the level of difficulty of finding the correct output, mining can be an expensive and power intensive affair. In the early days of bitcoin mining, you could use a CPU or high-speed video processor cards. Nowadays that is no longer possible. The processing capabilities and high energy requirement needed can only be achieved through specialized ASICs hardware for bitcoin.
The high cost of specialised hardware coupled with the power needed prevents many people from mining bitcoin.
Monero, on the other hand, offers opportunities when it comes to mining. To begin with, since its based on the CryptoNote protocol, you can mine monero on a CPU or using a GPU. The hashing algorithm used in CryptoNote systems is known as 'CryptoNight' and was designed to build a more level and decentralised cryptocurrency.
Digital currencies that incorporate the CryptoNight hashing algorithm are AISC resistant, which means they cannot be mined using ASIC hardware. CryptoNight is built to take advantage of AES-Ni instruction, which allows for CPU mining with some of the work done by CryptoNight already being performed by hardware on modern consumer machines.
How to Mine Monero (XMR) on your PC
Monero is one of the few cryptocurrencies where you can still make money mining as an individual. A decent i5 or i7 should still make you a decent return and get you started.
Here is a step by step guide to CPU mining XMR on Windows:
Set up a Monero Wallet: You can use MyMonero.com to create an account and ultimately set up your wallet. Ensure you save the string of words it gives you since that will be your password. Once you obtain this do not forget to copy your Monero address.
Download the Miner and extract xmr-stak-cpu: Use this download link and choose xmr-stak-cpu-win64-zip.
Determine the number of threads you should use: You must first examine how much cache and cores your CPU possesses. For instance, your CPU has 4MB cache and 4 cores. To decide how many threads you require to divide your cache by 2MB. This way you only need 2 threads, which is the result you get after 4MB/2MB. In a different scenario, your CPU has 16MB and 8 cores. The assumption would be you require 8 threads, which is not the case. If the number of threads you need to use is equal to the number of cores you subtract one. You can still work with 7 threads since it is not necessary to use all the cores and that is why we subtract one.
Edit the config file: Here is an example of a config file. The threads you plan to use will be placed in the section under 'cpu_threads_conf' The file limit is seven threads so feel free to remove any you deem necessary. Also, remember to switch the wallet address at the bottom, to your wallet's address.
Load Huge Pages: In the config file you will notice a section showing how to allow huge pages on Windows.
Execute XMR-STAK-CPU: Browse your xmr-stak-cpu folder and start up the 'xmr-stak-cpu' executable file. You are now mining XMR on your CPU.
As you can see from this guide, It is relatively to get started with mining Monero as you do not requite expensive mining hardware as is the case of bitcoin. Moreover, Monero has established itself as the leading privacy coin and has cemented its spot in the top 20 largest cryptocurrencies. That means it has a lot of upside price potential which could boost your Monero mining profits.