Top 10 Ways African Tech Startups Can Fund Themselves in 2019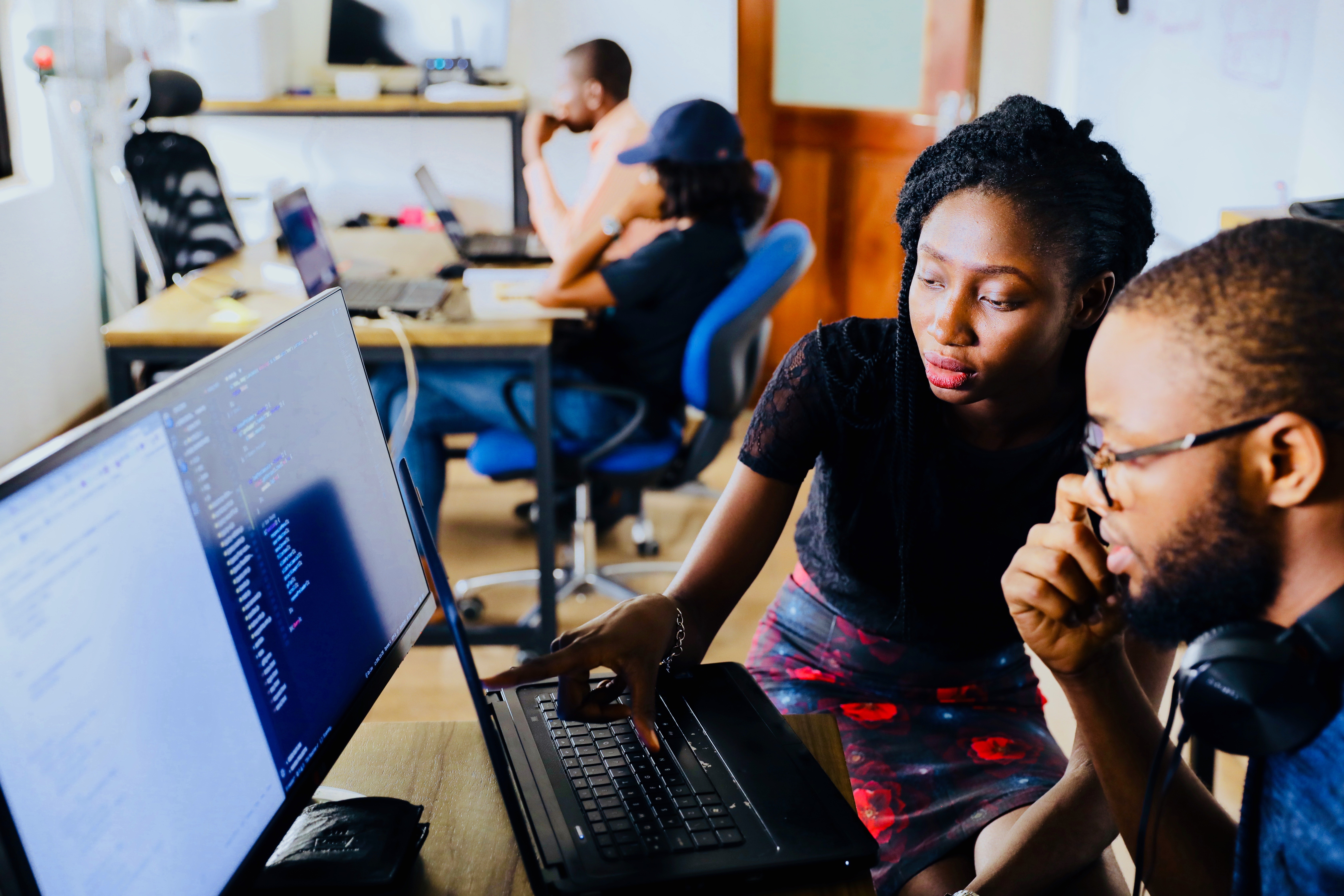 African startups often fail to take off or make it big due to a lack of funding. In this guide, you will discover ten funding options for African tech startups that could help you to kickstart your company and turn it into a raging success in 2019.
Bootstrapping
Bootstrapping is the first funding option every tech startup should consider. This means that as an entrepreneur you will solely rely on your money and company resources to scale and run your business operations.
Bootstrapping is beneficial because it saves your company from debt and makes your business more attractive to potential investors and lenders. Another advantage that comes with bootstrapping is that you will become more business savvy as you get better at creating revenue and boosting your profits without external financial help.
Here are the possible options you can use to fund your tech startup through bootstrapping:
Let the customer pay for your initial job. This simply entails asking the customer to pay for the money you will use in building a tech solution for them.
Reduce expenses through sharing your workspace with other businesses to reduce the cost of office rent. You could run your company remotely to alleviate office costs entirely. You might also consider sharing employees and office equipment or hiring consultants instead of hiring people permanently.
Offer your employees the option to work for equity instead of cash.
Unfortunately, without an efficient marketing technique to bring in customers quickly the business might fail. Moreover, it will take longer to grow your company without investment.
Small Business Loans
Once you have successfully grown your startup through bootstrapping, then you can move to the second funding option which is applying for a small business loan to expand your business.
Loans for startups and small businesses are not easily accessible in Africa but with a strong business plan, an existing customer base, and adequate cash flow, banks, micro-finance institutions, savings and credit co-operatives, and mobile app lenders may lend you money to grow your business. However, these loans often come with high interest rates. Hence, it is important to ensure beforehand that you will be able to repay the loan plus interest in full and on time.
You will generally need the following to secure a small business loan:
A business plan
A good credit score
A record of your business financials e.g. tax income returns
Business licenses and other legal documents
Collateral
Angel Investors
An angel investor is a wealthy person who is looking to make investments that could potentially result in high returns. If an angel investor believes in what you are doing and they believe that your business will succeed, they may inject capital into your startup in exchange for ownership equity or convertible debt.
Financing your tech startup through an angel investor is beneficial because it is less risky than debt financing. Additionally, angel investors also offer mentorship to founders, thereby, enabling them to run their businesses more effectively.
Angel investors can be wealthy individuals, groups, family members, or friends. Examples of angel investor groups in Africa include Jozi Angels, Angel Investment Network, Team Africa Ventures, and Ghana Angel Investor Network.
To attract an angel investor, your business needs to be:
Innovative
Scalable
On the path to profitability
Additionally, your startup should also have a strong business plan and a strong team of founders because investors generally invest in people and not ideas.
Venture Capital
Venture capital firms invest in businesses that have a high potential for growth. VC generate a return on their investments when the company they invested in gets bought up, goes public or they can sell their stake to another investment firm.
Unlike angel investors, venture capital companies generally invest larger amounts of capital into a business. However, VC investment tends to come with conditions that are not always favourable to the startup founders so potential VC investments need to be looked at in detail to see whether they truly benefit the business and its owners or primarily the VC firm.
While some angel investors are motivated to help startups grow through mentorship and capital, venture capitalists are often interested in finding the best business that can make them the most money.
Before approaching a venture capital firm:
Do your research
Evaluate the growth potential the current target market offers your business
Talk to other startups that have raised funds through venture capitalists and learn from their experiences
Build your idea and gain traction
Create a short and catchy pitch deck
Consider bootstrapping, small business loans, and angel investors first
Some of the top venture capital firms in Africa include Matamba Anonaka Technology Holdings (MATHs) and Adlevo Capital.
Startup Incubators/Accelerators
Startup incubators concentrate on innovation while accelerators focus on growth. Tech startups have to apply to be accepted into an accelerator or an incubator program. Once they are picked, startups are given a small amount of seed funding in exchange for a small equity percentage.
Accelerators offer startups a mentorship network which they leverage to grow their businesses. In addition, accelerator programs help startups to build their businesses over a short period of time. Incubators are often characterised by a co-working environment, mentoring, networking, and some connection to the local community. Once a startup joins an incubator program, it gets the opportunity to polish up its idea, create a business plan, and work on a product that fits the target market.
Accelerators and incubators are important because:
You receive mentorship
You get access to future investors
You develop your skills
You are able to manage the risk associated with your concept
You are able to establish the next growth level of your business
You get access to a free or low-cost working space
Accelerators and incubators are ideal for startup founders that want to start their businesses on the right foot. Some examples of accelerators and incubators in Africa include Injini, Google Launchpad Accelerator Africa, FB Start Accelerator, iHub, and MMH Accelerator.
Business Grants
Business grants are non-repayable funds that come with attached conditions. As long as you fulfill these conditions, then you will not have to repay the money.
Governments, foundations, organisations, large corporations, and trusts are often the givers of business grants. African tech startups simply have to look for a grant that fits their needs before making an application.
The upside of receiving a business grant is that you do not have to repay it or give up any shares. Moreover, you can use the fact that a large corporation or a government has given you a grant as a promotional mechanism.
Examples of organisations that offer grants include Shell LiveWire, Africa Women's Development Fund, Jack Ma's Africa Netpreneur Prize Initiative 2019 and Miss.Africa Initiative.
Pitching Competitions
Startup contests and pitching competitions are other ways of funding your tech startup. These opportunities enable a startup to pitch its ideas to potential investors while interacting with a wide network of people that could contribute positively to the growth of its business.
Other perks are competition prizes, support from incubators or accelerators, mentorship, and free access to industry events.
To win a pitching competition, you need to:
Follow the rules
Know your material
Open with a close and catch the attention of the audience
Examples of pitching competitions for African tech startups include MEST Africa Challenge, Seedstars World Competition, and Sanofi in Africa VivaTechnology Challenges.
Online Crowdfunding
Online crowdfunding entails raising small amounts of money on the Internet from a large number of people. There are two types of online crowdfunding: equity and rewards-based. Equity-based crowdfunding entails offering shares in exchange for capital while in reward-based crowdfunding, "investors" are given an incentive or a reward.
Online crowdfunding platforms offer an efficient way to raise money and access thousands of potential investors.
Here is how you participate in online crowdfunding:
Determine the type of online crowdfunding you want
Research crowdfunding platforms
Choose the best platform for your business and post your campaign
Use social media to promote your campaign
African crowdfunding platforms include Uprise.Africa, Thundafund, M-Changa, and Afrikstart.
Initial Coin Offering (ICO)
Raising money through an initial coin offering (ICO) is another funding option that has been gaining popularity over the recent years thanks to the emergence of blockchain technology and cryptocurrencies. During an ICO, tokens are sold to the public as a means to raise funds.
ICOs were very popular in 2017 but have since lost their appeal as regulators across the globe have made it clear that companies will no longer be able to raise millions without having to adhere to any regulations. Hence, there is regulatory risk involved in launching an ICO.
To launch an ICO, do the following:
Research ICOs and the regulations guiding this type of funding in your country
Decide on what type of token you want to launch and how it will fit into your product or service
Put together a team of skilled people and advisors
Create a project roadmap, whitepaper, and website
Engage with the crypto community
Market your ICO
List your token on exchanges
Security Token Offering (STO)
The final funding option on our list is the security token offering (STO). An STO refers to the process of offering tokenised securities for sale, i.e. tokens that are representations of securities such as bonds and stocks.
In an STO, the value of the security tokens is dependent on the value of the company or the underlying asset. In addition, there is more regulation in an STO than in an ICO since securities are regulated.
However, the STO market is still young and has not been tested in the long-term. This means that there is a risk for both startups and investors. Furthermore, STOs require a startup to create its own tokens and a platform to manage them which is costly.
What to do before launching an STO:
Understand the compliance regulations in your country
Create an STO business plan
Seek the consultancy services of an STO development company to create and manage your security tokens
Market your STO to reach as many investors as possible
With these ten funding options to choose from, you could be on the path to ensuring that your startup will turn into a success story.
Chipper Cash: How to Seamlessly Send and Receive Money Across Africa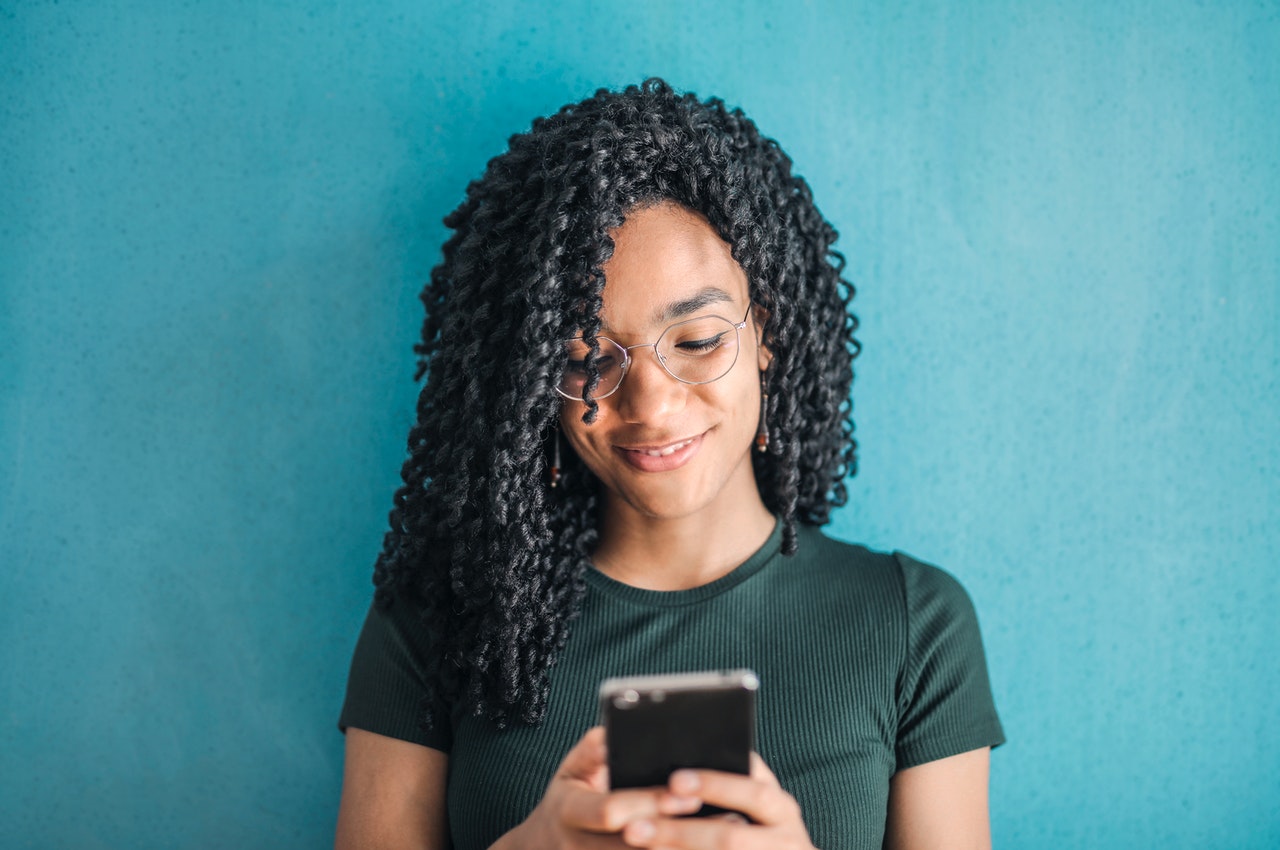 Are you looking for a quick and easy way of sending and receiving money in Africa? In this guide, we will explore how Chipper Cash can enable you to transact comfortably right on your mobile phone.
What is Chipper Cash?
Chipper Cash is a money transfer platform that enables seamless cross-border transactions. The payment service aims to democratise financial services for Africa's unbanked by allowing them to transact through their smartphones.
According to Chipper Cash, the app is the first of its kind to provide instant cross-border mobile money transfers on the continent.
The app allows you to connect one or more mobile wallets, and transfer money to a number of locations. Moreover, all in-country transfers are free, which makes it an inexpensive option for P2P payments. The app is available for Android and iOS devices.
How Does Chipper Cash Work?
To access Chipper Cash, you have to download the app onto your smartphone. You can download the app on the Google Playstore for Android users or from the Apple store if you are on iOS. You will have to register an account before you start transacting on the platform. The platform allows you to register using your email address or phone number.
The verification process is fairly easy. You input personal details including your bio, address, and select the default currency for your account. Interestingly, the app can sync with your device and automatically select your current location as your address, saving you precious seconds inputting the same manually. Finally, registration is complete once you set a four-digit PIN and log into the platform.
Chipper Cash has a simple UI that consists of three main windows; the activity section, the referral section, and the user profile page.
To send money you have to ensure the recipient is a verified user on Chipper. If possible, request their Chipper Cash tag to confirm before sending money. Alternatively, you can scan the QR code of the recipient, if nearby, and send him or her the funds instantly.
How to Send and Receive Money
You can load money from your mobile money account onto your Chipper wallet using the 'Add Cash' functionality at the top of the page. When transferring money from your phone you will receive a request for approval on your phone. Once you approve the prompt the money will be credited in your Chipper wallet. The reverse will happen when you need to transfer money from your Chipper wallet to your mobile money account. To do this, simply tap, the 'Cash out' option in your profile, and a similar process will be initiated.
You can request money from anyone on Chipper by utilising the 'Request' tab on the bottom of the landing page. This is no doubt a good feature when following up on payments or seeking refunds for erroneous transactions. The platform does not charge any fees, even for cross-border transfers. Moreover, Chipper Cash has no minimum balance for sending money and is thus suitable for micro-payments.
According to the platform, there are plans to roll out a Chipper Cash 'escrow' service. Currently, to cancel out a transaction sent to the wrong address you have to request the recipient to reverse the same. However, the recipient has to approve such a request. To avoid such a scenario you are advised to check that you have the correct address before you send money.
While there are no limits to how much you can send per transaction, there are limits to how much you can 'Cash In' and 'Cash Out' on the platform. Furthermore, you can send money to a recipient who is not on the platform. They will receive a text message notifying them of the payment. However, they will still have to download the app to access their funds.
Other Chipper Cash features include:
You can link multiple mobile money accounts
Generous referral program
Pros and Cons of Using Chipper Cash
Pros
Simple UI
Free cross-border transactions
No minimum balance
Discounted airtime purchase
Interoperable – you can connect multiple mobile money accounts
Dedicated customer support team
Cons
Lengthy verification process
Lack of an 'escrow' functionality
The Chipper Cash app is currently available in seven African countries including Ghana, Uganda, Kenya, Tanzania, Rwanda, Nigeria, and South Africa. Moreover, the platform is backed by several prominent VC's and organisations with future plans to expand into new markets.
How to Trade Bitcoin Safely and Securely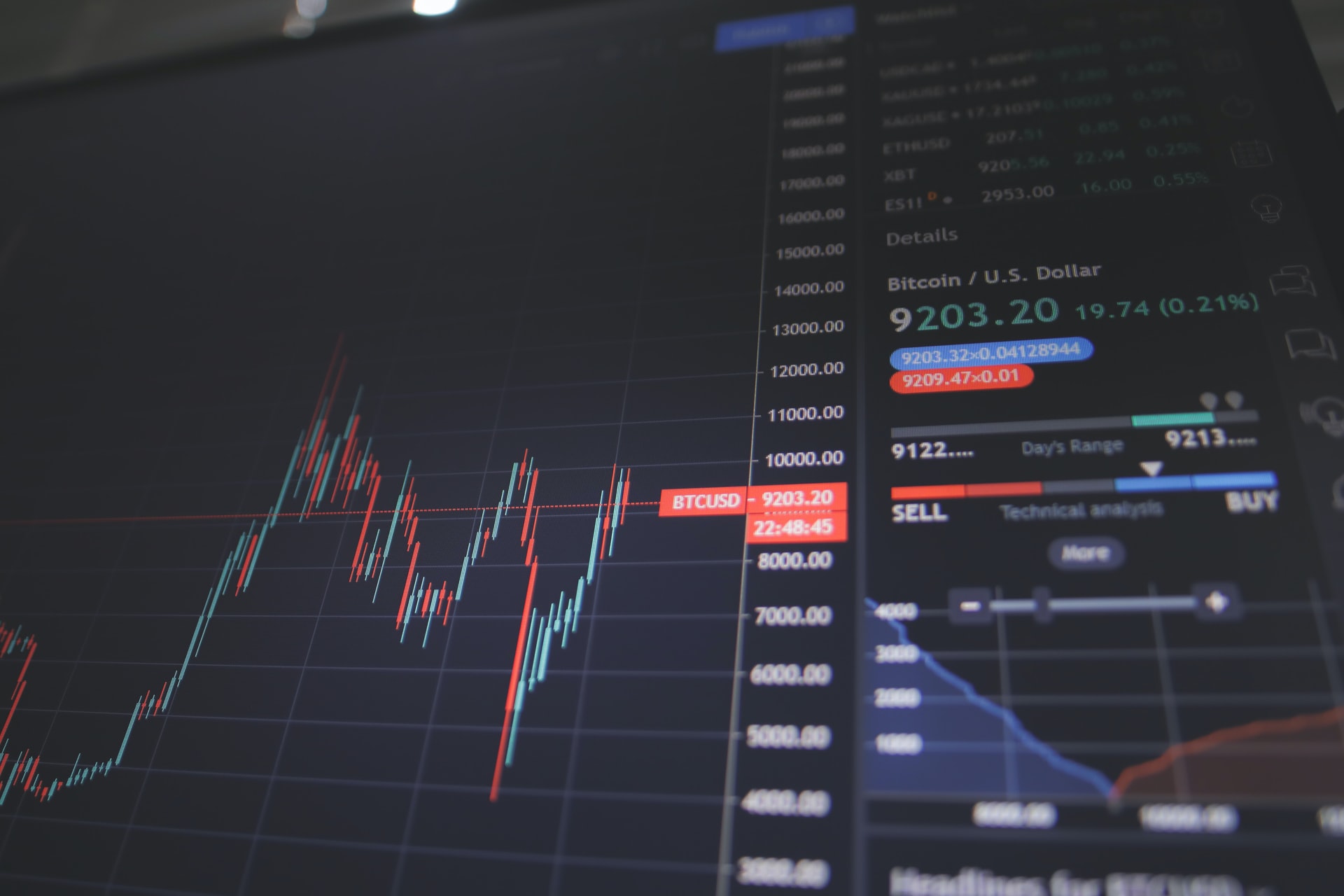 The unfortunate reality is that scammers continue to plague the digital asset markets. Therefore, it is important to learn how you can protect yourself when trading or investing in crypto. To help you achieve this goal, this guide you will explain how to trade bitcoin safely and securely.
How to Trade Bitcoin
You can trade bitcoin on exchanges and peer-to-peer (P2P) marketplaces by buying and selling directly from and to other traders. On the other hand, you can place a buy or sell offer, which will appear in a public listing on the exchange. By doing this, you become a market maker.
Market making is the process of providing liquidity to buyers and sellers on an exchange by placing offers and limit orders. Market makers earn money from the difference at which they sell or buy cryptocurrencies.
For example, you can place sell and buy bitcoin offers on Paxful after creating an account and completing the verification process. When you create an offer, you will set the trade limits and the trade margin. The trade limit means that other traders can only buy from you a minimum of ten US dollars and a maximum of 50 US dollars worth of BTC for example.
Use a Trusted Platform to Trade Bitcoin Safely and Securely
The first step towards trading bitcoin safely and securely is choosing the right platform. A suitable crypto exchange or marketplace should have customer support, it should be transparent, and compliant. Therefore, find out what people are saying about a particular platform, and if it is mostly positive feedback, you can trade on it.
Furthermore, a good platform should comply with any relevant regulations and it should clearly outline terms of service and its privacy, dispute, KYC, and AML policies. Moreover, a good platform is transparent enough to reveal its fees, whether it stores your crypto or not, and what it is responsible for.
For instance, Paxful clearly states in its terms of service that it "does not act as a payment processor." That means that the liability for the entire payment process lies between the buyer and the seller. Additionally, Paxful explains that it does not custody the digital currencies of its users.
Learn the Rules
Before you begin to trade bitcoin, understand the rules of that platform. Learn how the platform works and what you should do in case a problem arises while trading. Moreover, find out what you can and cannot do. The last thing you want is to get blocked from a good platform for breaking the rules.
Besides the policies and terms of service, you can learn a lot from the FAQ section and the blog. Therefore, make sure that you read through them before you begin trading.
Trade Bitcoin with Verified Traders
Another precaution that you should take is trading with verified users only. Most crypto exchanges and marketplaces require their users to verify their identity through a KYC process. This could entail ID, phone, home address, and email verification. Once users submit these details, the platform will determine their authenticity, then either approve or disapprove their applications.
Therefore, ensure that you trade with traders that have fully completed the verification process because it means the platform has approved their authenticity.
Paxful has several verification levels that give users certain trading rights. For example, if you only verify your email address and phone number, you can only carry out trades of up to $1,000 per trade. If you verify your ID, however, the limit per trade increases to $10,000.
Choose Traders with a High Positive Feedback Score
You are most likely to have a smooth trade when transacting with a user that has a high positive feedback score. Also, read the feedback that other traders have written before starting a trade.
A platform like Paxful allows both buyers and sellers to leave feedback after carrying out a trade. As a result, always trade on a platform where you can view the feedback left by other traders.
Use Escrow
Another safety precaution you can take is to trade bitcoin on a platform that offers escrow. The escrow feature protects the buyer by locking the bitcoin as they make the payment.
The Paxful escrow, for instance, locks bitcoin once a user initiates a trade. Paxful keeps the bitcoin locked until the conditions of the transaction are met. If you complete the payment process and the seller fails to release the bitcoin from escrow, you should report the issue immediately to the Paxful customer support.
Do Not Trade Outside the Platform
Never agree to trade outside a platform because the risk of getting scammed will increase. Therefore, if someone asks you to trade outside an exchange or P2P platform, politely decline.
They could offer seemingly logical reasons for their proposal or offer a better deal. However, if the deal is too good to be true, think twice. Users that make such proposals probably do not have the best intentions anyway.
Cancel a Trade if Something Does Not Seem Right
If the above scenario takes place, you should cancel the trade immediately. Also, if the trader is making other proposals instead of carrying out the transaction as expected, cancel the trade instantly. If possible, report the user to save other traders from getting duped or leave negative feedback.
Note, however, that it is not always easy to tell that something is wrong. For that reason, be alert when trading bitcoin and never be desperate.
Ensure That the Trader's Names Match
When making a trade, ask for the user's ID and confirm that the ID name is similar to the bank account name or the online wallet account name.
The process of naming matching will let you know whether you are sending payment to the seller or to someone else. So, if the ID name does not match the PayPal account name, you should cancel the trade .
Trading bitcoin should not scare you. As long as you observe the tips above and refrain from desiring quick and huge returns, you will remain safe.
Aside from trading bitcoin, you can earn digital currency in these other four ways.
How to Earn Digital Currency Online in 2020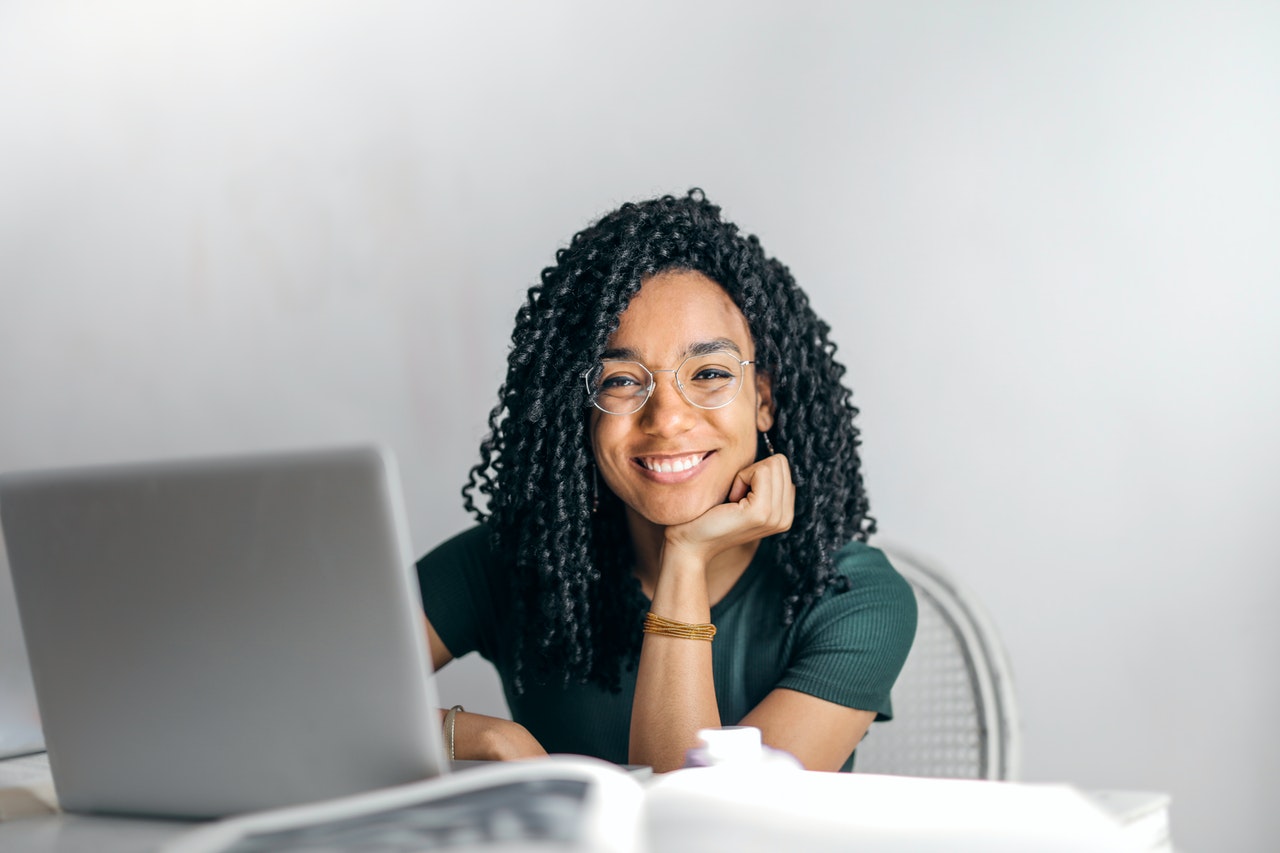 The following is a guide on how to earn digital currency online in 2020. This guide lists five ways.
Earn Digital Currency Online through Trading
You can earn digital currency online through trading on peer-to-peer (P2P) exchanges like Paxful. Trading could mean that you are exchanging one digital currency for another. Instead of getting paid in your local currency for selling bitcoin for a profit, the buyer can pay you in another digital currency like ether.
Trading on P2P exchanges could become a full-time job and earn you a living. On Paxful, for instance, you can post your sale offers and wait for users to buy from you. To increase your sales, you should have good feedback from users you have traded with previously, your selling price should be attractive, and you should have a high trade volume.
Furthermore, you can earn crypto by selling the gift cards you are not using. Some of the gift cards you can sell on Paxful for crypto include iTunes, American Express, Nike, Sephora, and Macy's.
Participating in Affiliate Programs
Affiliate programs are arrangements where individuals earn commissions in crypto for onboarding new users. Such programs are great opportunities to earn extra income, especially if you believe in the company's service or product.
For example, you can earn 50 percent of the escrow fee on Paxful when your friends (tier one affiliates) buy bitcoin on the platform. Additionally, you can earn ten percent of the escrow fee when your friends (tier two affiliates) purchase bitcoin on the P2P exchange.
Paxful pays commissions in bitcoin. Once you have earned at least USD10 in BTC, "you can cash out your earnings into your Paxful wallet anytime."
To become a successful affiliate, you should understand the product or service you are recommending to your friends. Also, it would be best if you are a user of this product or service. People are more likely to try out an exchange, for instance, if you can prove that it is working for you.
Joining the Paxful Ambassador Program
Paxful's ambassador program is suitable for individuals that believe in the P2P exchange and financial freedom. As an ambassador, your job is to tell as many people as you can about Paxful and to help them become users.
The initiative has three levels: peer, ambassador, and associate. Each level has several benefits and specific tasks that individuals should accomplish. For example, you will earn $5 as a peer each time your referrals complete their first trade on Paxful.
Individuals that join this program are eligible for affiliate program earnings. Furthermore, you will be invited to all Paxful events in your region, giving you a chance to increase your crypto knowledge and build your network.
Freelance Writing
Writing for crypto companies is another great way to earn digital currency. You can find freelance writing opportunities with crypto news sites, exchanges, crypto projects, and blockchain companies.
Crypto writing gigs can pay you in cryptocurrencies or company tokens. When it comes to the latter, ensure that you can easily exchange it for major cryptocurrencies before accepting payment.
You can apply for crypto freelance writing opportunities on Crypto Jobs, Cryptocurrency Jobs, Freelancer.com, Crypto Jobs List, Upwork, and Simply Hired.
Becoming a Crypto Social Media Influencer
If you are a crypto enthusiast with a large following on social media, you can advertise crypto products and services in exchange for digital currencies.
When advertising for crypto companies, ensure that you understand their product or service. Alternatively, use the product or service first before recommending it to your audience. To start earning digital currency online as a crypto influencer, you should actively reach out to companies with pitches.
With these five methods of earning digital currency online in 2020, you can start making extra income in the comfort of your home. All you need is a multi-coin wallet, a computer, a smartphone, and an internet connection.
Next, read where to purchase bitcoin in Africa by learning the difference between P2P marketplaces and centralised exchanges.