Top 10 Ways African Tech Startups Can Fund Themselves in 2019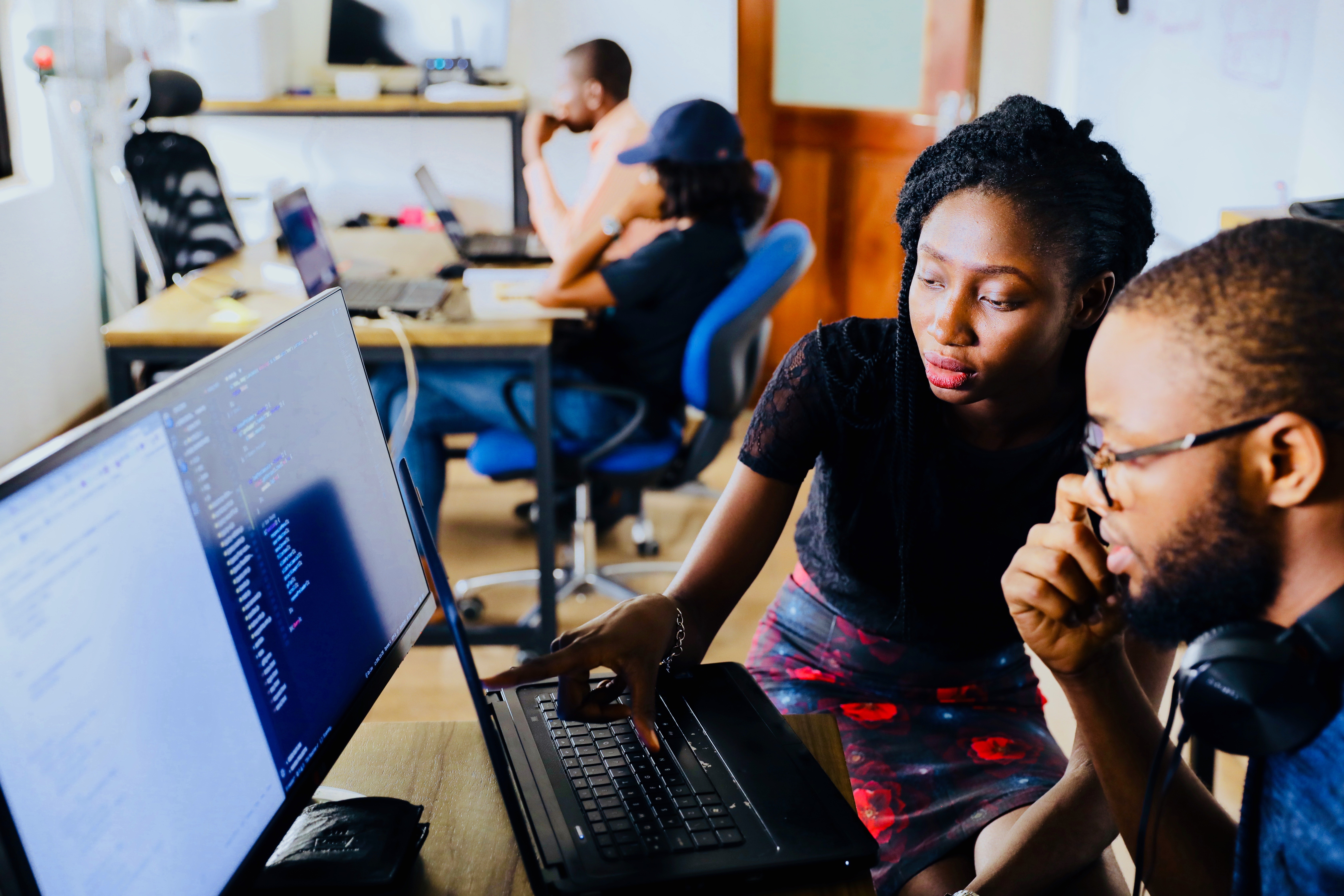 African startups often fail to take off or make it big due to a lack of funding. In this guide, you will discover ten funding options for African tech startups that could help you to kickstart your company and turn it into a raging success in 2019.
Bootstrapping
Bootstrapping is the first funding option every tech startup should consider. This means that as an entrepreneur you will solely rely on your money and company resources to scale and run your business operations.
Bootstrapping is beneficial because it saves your company from debt and makes your business more attractive to potential investors and lenders. Another advantage that comes with bootstrapping is that you will become more business savvy as you get better at creating revenue and boosting your profits without external financial help.
Here are the possible options you can use to fund your tech startup through bootstrapping:
Let the customer pay for your initial job. This simply entails asking the customer to pay for the money you will use in building a tech solution for them.
Reduce expenses through sharing your workspace with other businesses to reduce the cost of office rent. You could run your company remotely to alleviate office costs entirely. You might also consider sharing employees and office equipment or hiring consultants instead of hiring people permanently.
Offer your employees the option to work for equity instead of cash.
Unfortunately, without an efficient marketing technique to bring in customers quickly the business might fail. Moreover, it will take longer to grow your company without investment.
Small Business Loans
Once you have successfully grown your startup through bootstrapping, then you can move to the second funding option which is applying for a small business loan to expand your business.
Loans for startups and small businesses are not easily accessible in Africa but with a strong business plan, an existing customer base, and adequate cash flow, banks, micro-finance institutions, savings and credit co-operatives, and mobile app lenders may lend you money to grow your business. However, these loans often come with high interest rates. Hence, it is important to ensure beforehand that you will be able to repay the loan plus interest in full and on time.
You will generally need the following to secure a small business loan:
A business plan
A good credit score
A record of your business financials e.g. tax income returns
Business licenses and other legal documents
Collateral
Angel Investors
An angel investor is a wealthy person who is looking to make investments that could potentially result in high returns. If an angel investor believes in what you are doing and they believe that your business will succeed, they may inject capital into your startup in exchange for ownership equity or convertible debt.
Financing your tech startup through an angel investor is beneficial because it is less risky than debt financing. Additionally, angel investors also offer mentorship to founders, thereby, enabling them to run their businesses more effectively.
Angel investors can be wealthy individuals, groups, family members, or friends. Examples of angel investor groups in Africa include Jozi Angels, Angel Investment Network, Team Africa Ventures, and Ghana Angel Investor Network.
To attract an angel investor, your business needs to be:
Innovative
Scalable
On the path to profitability
Additionally, your startup should also have a strong business plan and a strong team of founders because investors generally invest in people and not ideas.
Venture Capital
Venture capital firms invest in businesses that have a high potential for growth. VC generate a return on their investments when the company they invested in gets bought up, goes public or they can sell their stake to another investment firm.
Unlike angel investors, venture capital companies generally invest larger amounts of capital into a business. However, VC investment tends to come with conditions that are not always favourable to the startup founders so potential VC investments need to be looked at in detail to see whether they truly benefit the business and its owners or primarily the VC firm.
While some angel investors are motivated to help startups grow through mentorship and capital, venture capitalists are often interested in finding the best business that can make them the most money.
Before approaching a venture capital firm:
Do your research
Evaluate the growth potential the current target market offers your business
Talk to other startups that have raised funds through venture capitalists and learn from their experiences
Build your idea and gain traction
Create a short and catchy pitch deck
Consider bootstrapping, small business loans, and angel investors first
Some of the top venture capital firms in Africa include Matamba Anonaka Technology Holdings (MATHs) and Adlevo Capital.
Startup Incubators/Accelerators
Startup incubators concentrate on innovation while accelerators focus on growth. Tech startups have to apply to be accepted into an accelerator or an incubator program. Once they are picked, startups are given a small amount of seed funding in exchange for a small equity percentage.
Accelerators offer startups a mentorship network which they leverage to grow their businesses. In addition, accelerator programs help startups to build their businesses over a short period of time. Incubators are often characterised by a co-working environment, mentoring, networking, and some connection to the local community. Once a startup joins an incubator program, it gets the opportunity to polish up its idea, create a business plan, and work on a product that fits the target market.
Accelerators and incubators are important because:
You receive mentorship
You get access to future investors
You develop your skills
You are able to manage the risk associated with your concept
You are able to establish the next growth level of your business
You get access to a free or low-cost working space
Accelerators and incubators are ideal for startup founders that want to start their businesses on the right foot. Some examples of accelerators and incubators in Africa include Injini, Google Launchpad Accelerator Africa, FB Start Accelerator, iHub, and MMH Accelerator.
Business Grants
Business grants are non-repayable funds that come with attached conditions. As long as you fulfill these conditions, then you will not have to repay the money.
Governments, foundations, organisations, large corporations, and trusts are often the givers of business grants. African tech startups simply have to look for a grant that fits their needs before making an application.
The upside of receiving a business grant is that you do not have to repay it or give up any shares. Moreover, you can use the fact that a large corporation or a government has given you a grant as a promotional mechanism.
Examples of organisations that offer grants include Shell LiveWire, Africa Women's Development Fund, Jack Ma's Africa Netpreneur Prize Initiative 2019 and Miss.Africa Initiative.
Pitching Competitions
Startup contests and pitching competitions are other ways of funding your tech startup. These opportunities enable a startup to pitch its ideas to potential investors while interacting with a wide network of people that could contribute positively to the growth of its business.
Other perks are competition prizes, support from incubators or accelerators, mentorship, and free access to industry events.
To win a pitching competition, you need to:
Follow the rules
Know your material
Open with a close and catch the attention of the audience
Examples of pitching competitions for African tech startups include MEST Africa Challenge, Seedstars World Competition, and Sanofi in Africa VivaTechnology Challenges.
Online Crowdfunding
Online crowdfunding entails raising small amounts of money on the Internet from a large number of people. There are two types of online crowdfunding: equity and rewards-based. Equity-based crowdfunding entails offering shares in exchange for capital while in reward-based crowdfunding, "investors" are given an incentive or a reward.
Online crowdfunding platforms offer an efficient way to raise money and access thousands of potential investors.
Here is how you participate in online crowdfunding:
Determine the type of online crowdfunding you want
Research crowdfunding platforms
Choose the best platform for your business and post your campaign
Use social media to promote your campaign
African crowdfunding platforms include Uprise.Africa, Thundafund, M-Changa, and Afrikstart.
Initial Coin Offering (ICO)
Raising money through an initial coin offering (ICO) is another funding option that has been gaining popularity over the recent years thanks to the emergence of blockchain technology and cryptocurrencies. During an ICO, tokens are sold to the public as a means to raise funds.
ICOs were very popular in 2017 but have since lost their appeal as regulators across the globe have made it clear that companies will no longer be able to raise millions without having to adhere to any regulations. Hence, there is regulatory risk involved in launching an ICO.
To launch an ICO, do the following:
Research ICOs and the regulations guiding this type of funding in your country
Decide on what type of token you want to launch and how it will fit into your product or service
Put together a team of skilled people and advisors
Create a project roadmap, whitepaper, and website
Engage with the crypto community
Market your ICO
List your token on exchanges
Security Token Offering (STO)
The final funding option on our list is the security token offering (STO). An STO refers to the process of offering tokenised securities for sale, i.e. tokens that are representations of securities such as bonds and stocks.
In an STO, the value of the security tokens is dependent on the value of the company or the underlying asset. In addition, there is more regulation in an STO than in an ICO since securities are regulated.
However, the STO market is still young and has not been tested in the long-term. This means that there is a risk for both startups and investors. Furthermore, STOs require a startup to create its own tokens and a platform to manage them which is costly.
What to do before launching an STO:
Understand the compliance regulations in your country
Create an STO business plan
Seek the consultancy services of an STO development company to create and manage your security tokens
Market your STO to reach as many investors as possible
With these ten funding options to choose from, you could be on the path to ensuring that your startup will turn into a success story.
What are the Betway Deposit Options?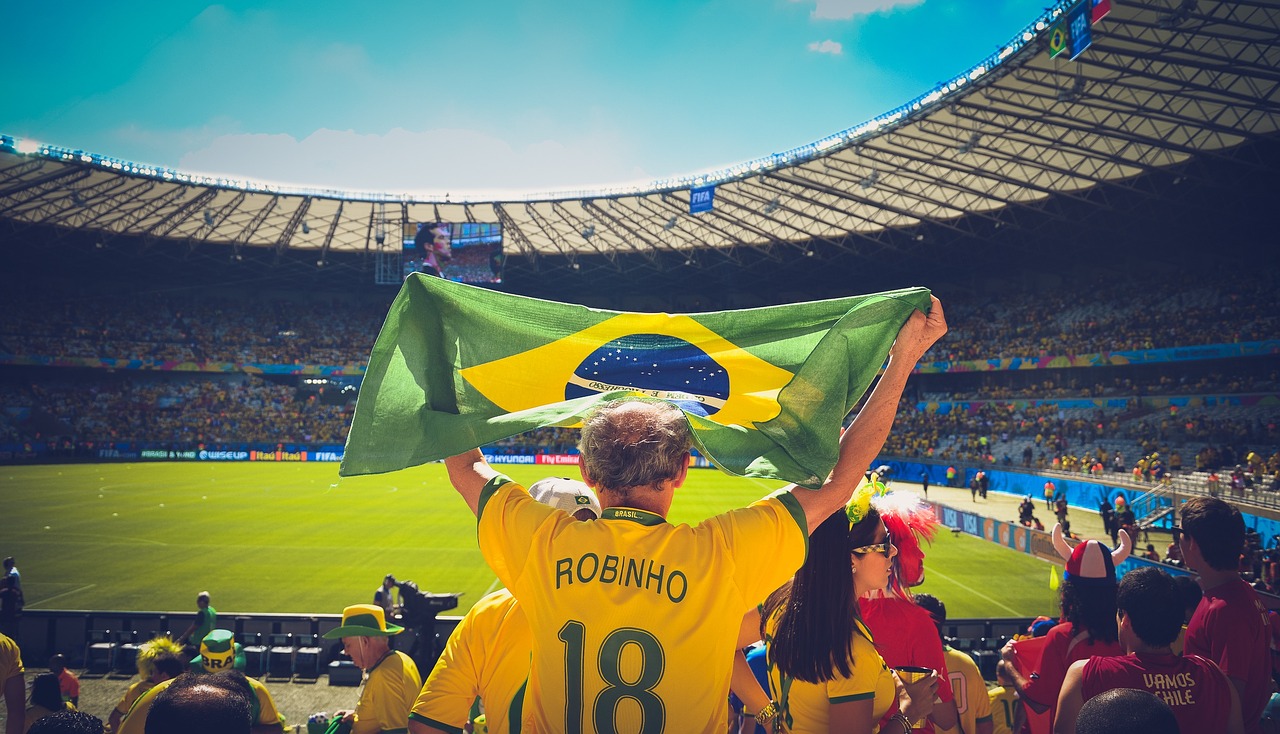 Betway, based in the U.K., is one of the leading online sports betting bookmarker sites today. The official sponsor of teams like West Ham United, people love Betway because they can bet on so many different sports at once, from cricket to football and more.
It's no secret that sportsbooks have become one of the leading international bookmakers' in various countries such as Kenya, Nigeria, Zambia, South Africa, and other countries. If you are wondering how to deposit money into your Betway account, you can start straight away too!
Betway offers a lot apart from sports betting such as casino games such as table games and slots. There is also live betting and virtual betting in sports such as soccer, horse and dog racing, basketball and tennis.   
Opening an account with the sportsbook is quite accessible since you will only require a username, an email or a mobile number and a password. Once you have verified your account, you are ready to start betting.
Betway Deposit Options
Betway is a versatile online betting shop because it offers various deposit methods for its users. So, how do you get the most out of Betway?
#1. Debit Card or Credit Card
A debit card is a convenient way of depositing your funds. You will instantly get your deposit plus the Betway charges will be transferred to your account.  You can deposit funds to your Betway account through the Visa, MasterCard, or even Electron.
All you need to do is click on the banking button on Betway, and deposit the money by entering your debit card details. Once you confirm the payment, the amount will be deposited to your Betway account – all in a few seconds.  And it's not just debit cards we are talking about. Yes,, you can deposit funds to your Betway account through credit. Card payment can be made through two options:
Visa

MasterCard
The steps for storing funds through your card payment are the same as the one for the debit card.
#2. Neteller
Neteller is an e-wallet that is compatible with Betway. You can deposit funds in your Betway account using the following steps
Now, just choose any of the Betway depositing options you have available.

Enter your 12 digit Neteller number and six-digit Neteller ID.

Enter your Betway password

Enter the amount you have in mind

Click Confirm.
#3. Skrill
Skrill is another e-wallet that works like Neteller. All you need is a debit it or a credit card to get started with your Skrill account, a reason many bookmakers love it. If you are looking for transferring money from your account, you can use bank transfer or online banking.
Just Select Skrill as your deposit method on your Betway account, enter the amount you would like to deposit, and deposit!
#3. PayPal
PayPal is another e-wallet that makes it easy to deposit to your Betway account. It is free of any charges, and you can deposit any amount you like seamlessly.
All these deposit options will deposit money to your Betway account.
*This article was contributed by an external media partner.*
Forex Trading Indicators Providers – What to Look for When Searching for the Best Services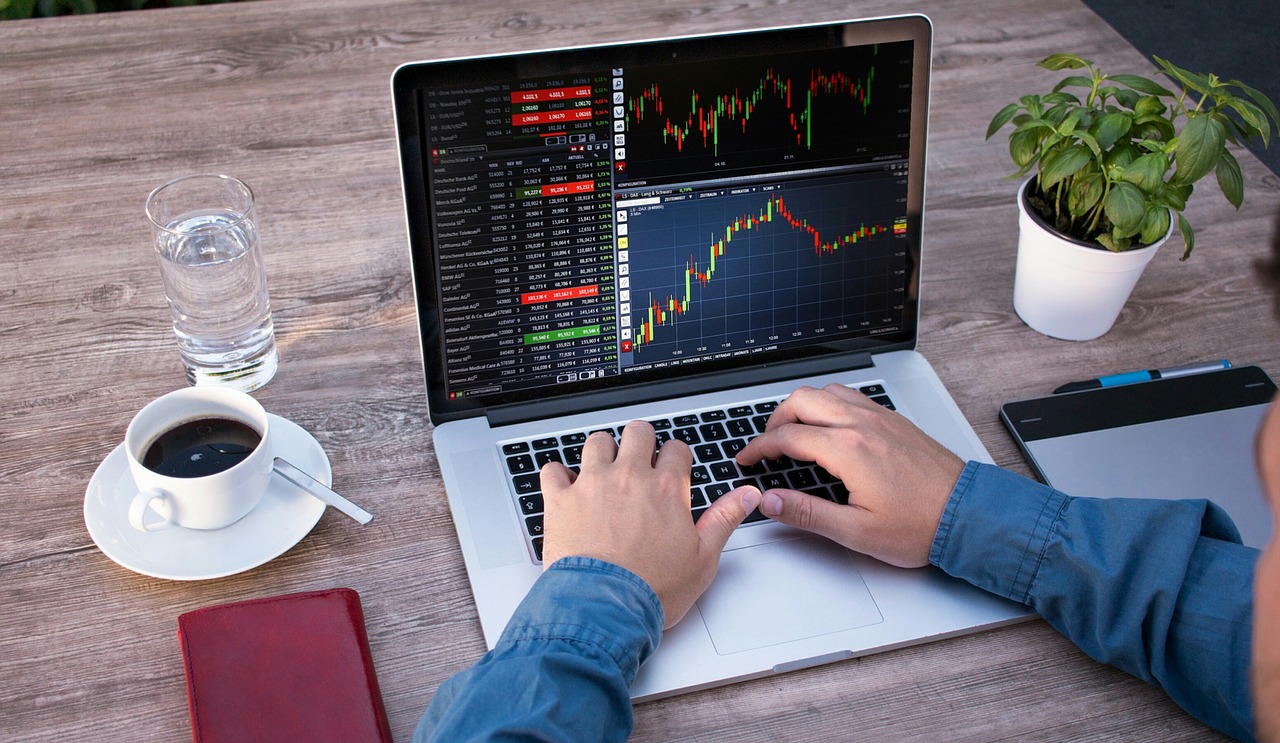 When trading forex online, an excellent way to increase your earning potential to make use of so-called forex trading signals but the key is to find a forex trading indicators provider that is of the highest quality. 
Here are some tips for finding the best forex currency trading signals!
Accuracy
Of course, you need the vast majority of your trades to make a profit if you want to trade forex profitably in the long run. While no indication service can you 100 percent accurate signals that will generate you a profit every time it is important to look for one with a high accuracy rate. A high accuracy rate can potentially help you to boost your forex trading revenue so that you can earn more pips – not to mention more money – out of every trade.
Top Quality UI/UX
One of many elements what things to look for having an online forex trading indication service are an excellent user interface and user experience. A top quality user dashboard might help with graphs, graphs, better-computerized indicators, and a better overall experience to assist you in operating and being successful.
The people place can also give you significant improvements in the signals, on crucial and technical examination and on distinct strategies that you might use to increase income using trading signals. An excellent user dashboard area can really make a transmitting service cost worthwhile and can really make all of the difference when it comes to trading effectively.
Great Customer Care
Needless to say, you always wish for great customer care in the case that you need assistance with the trading software. This might make a massive difference, and to be able to contact your dealer, as well as your forex signal expert, can be among the key requirements to success when it comes to trading forex.
Check Demos
One other thing to look for is an excellent trial offer. If a forex broker provides a free trial of their forex currency trading signals, test the trading service for all the above-mentioned points and you will quickly find out whether the company's service is for you or not. 
An online forex currency trading platform can seem overwhelming at first. Hence, it is best to start out with a demo account to learn the ropes before embarking on your forex trading journey. 
If you can find a forex trading signals provider that scores high in all of the above-mentioned points, you should definitely consider giving it a try as it may not only help you to get started with forex trading but it may also help more experienced traders with the execution of their trading strategy.
Forex Signals – A Must Have Tool for Successful Trading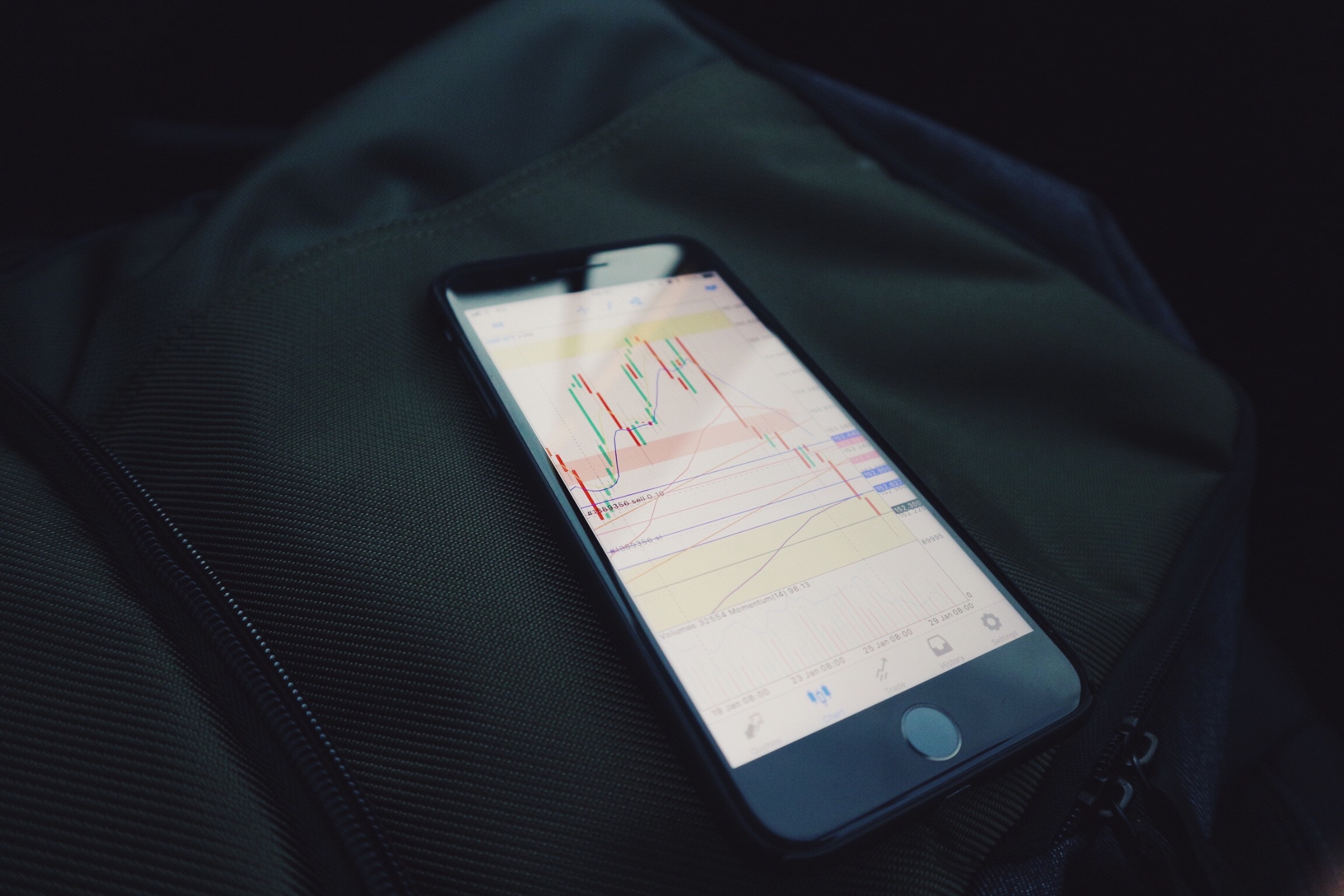 Very few people are experts in forex currency trading. In case you aren't one of these brilliant, you will likely see strong swings in your forex currency trading profitability. New traders often have trouble managing their positions once they have placed a trade and their money is at risk. And often, it is the inability to stick to trading alerts that leads to closing out losing positions. 
Forex Indicators Worth
Following the forex market 24/7 and sticking to a pre-determined strategy for the entire time you are active in the market can be very difficult. Not only it is challenging to spend the entire day (and night) in front of your trading dashboard but your emotions will also come into play when you see your P&L swing from positive to negative and back.
That is where forex indicators and trade signals can come in to help you. Automated signals can help you with your trading decisions by enabling you to execute a trading strategy without letting your emotions get the better of you.
There are a number of forex signals providers that you can test to find a software that works for you and your trading needs.
How Forex Signals
Forex signals are computer software generated trade signals that tell you – with a relative certain degree of accuracy – whether to buy or sell a currency pair. However, it is important to note that not every signal will lead to a profitable trade. 
Forex signals provide traders with target prices and stop-loss limit levels that could potentially lead to a profitable trade. This can help traders to stick to their strategies without letting their emotions get in the way. However, it is important to highlight that forex signals are not a plug-and-play passive income generating software. Trading incurs risk and that is also the case when using forex signals. Having said that, they can be a valuable tool in the toolbox of new forex traders who are yet to learn the ropes and create winning trading strategies for themselves. 
Forex Training is Vital
With the right forex trading program, training and mentoring, you can learn to operate technical indicators correctly and control your emotions when real cash is at risk. If you're thinking about one of the most effective solutions to becoming a successful forex trader, making use of high-quality forex alerts with first-class training and mentoring from real traders is better than any forex signals.