Blockchain Firm PO8 Utilises Underwater Cultural Heritage Assets to Drive Impact in The Bahamas – Says Africa Can Be Next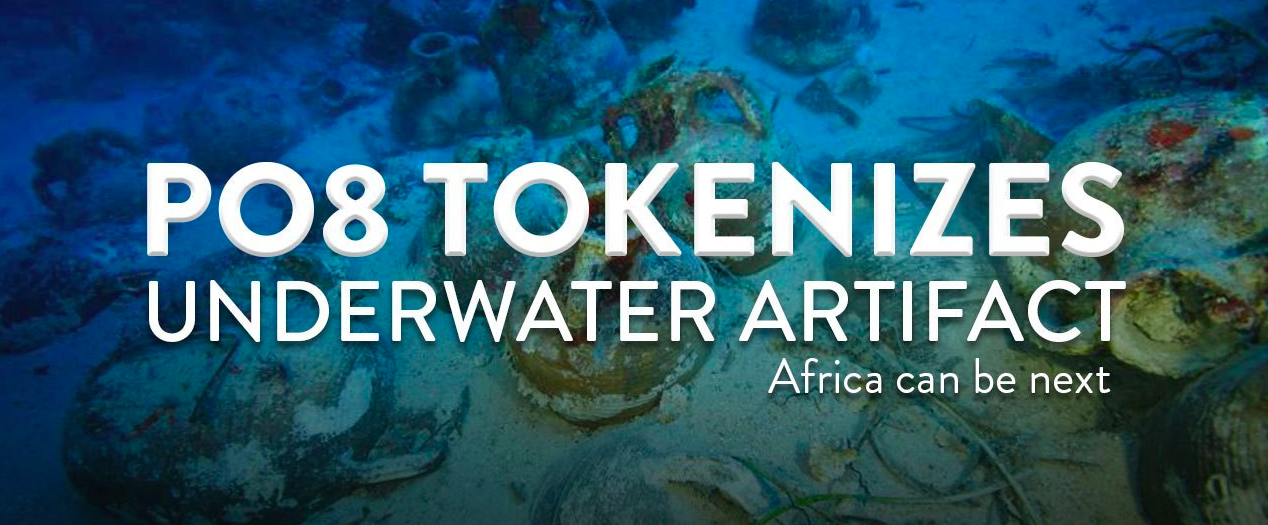 The treasures hidden under the sea will likely remain undiscovered if we all focus on the surface world. However, Bahamas based blockchain company, P08 is changing the underwater narrative as it is creating blockchain solutions to aid in underwater archaeology. The company aims to make marine archaeology accessible through its decentralised applications (DApps).
With the assistance of the blockchain, P08 aims to utilise new maritime technologies, artificial intelligence and robotics to recovering lost cultural heritages that have been shipwrecked in Africa, the Caribbean islands, and other countries. Basically, it's a decentralised, secure and transparent form of underwater treasure hunting. 
PO8 CEO Matthew Arnett and co-founder and COO Raul Vasquez plan to help African nations benefit from the tokenisation of newly recovered underwater artefacts. It plans to utilise the blockchain technology and Non-Fungible Tokens (NFTs) to monetise the ownership of $100B dollars' worth of sunken artefacts in Bahamian waters. P08 will transfer the ownership rights of any recovered artefact with its economic value into a digital title. However, the recovered items will be kept in the custody of the PO8 Museum Foundation to be preserved and exhibited.
It took 18 months for PO8 to assemble its team of marine archaeology and tech, a Dream Team of sort. Included in this team are Dr. David Gallo, TITANIC expedition; Mr. Claudio Bonifacio Shipwreck researcher and author; Troy Launay, member of the Apollo F-1 engines recovery team and Evan Kovacs, a professional underwater photographer.
PO8 aims to be a force to be renown within the Caribbean Islands, Africa and the world at large. The tech company aims to impact the Bahamas first through the provision of local jobs in marine habitat protection, tech and tourism. Vasquez explained how the company aims to build resources in the African continent saying, "This is the retooling of professionals from downtrend industries to servicing new tech industries launching in Africa…We welcome the opportunity to join arms with local governments to promote sustainability and capacity building through underutilised resources. Entire populations stand to benefit."
The company also aims to create its first Archeological Treasure and Maritime Museum By restoring artefacts discovered from its shipwreck sites. PO8 recently received the 2018 Creative Business Cup Award at Demand Solutions in Santiago, Chile from the Inter-American Development Bank (IDB).
P08 is currently running its Security Token Offering. For more information on how to get involved or to inquire about its STO, visit https://po8.io/.
Disclaimer: This is a paid sponsored post. Readers should do their own due diligence before taking any actions related to the company, product or service. BitcoinAfrica.io is not responsible, directly or indirectly, for any loss or damage caused by or in connection with the use of or reliance on any content, product or service mentioned in this article.
A Secure Cryptocurrency Wallet for Your Smartphone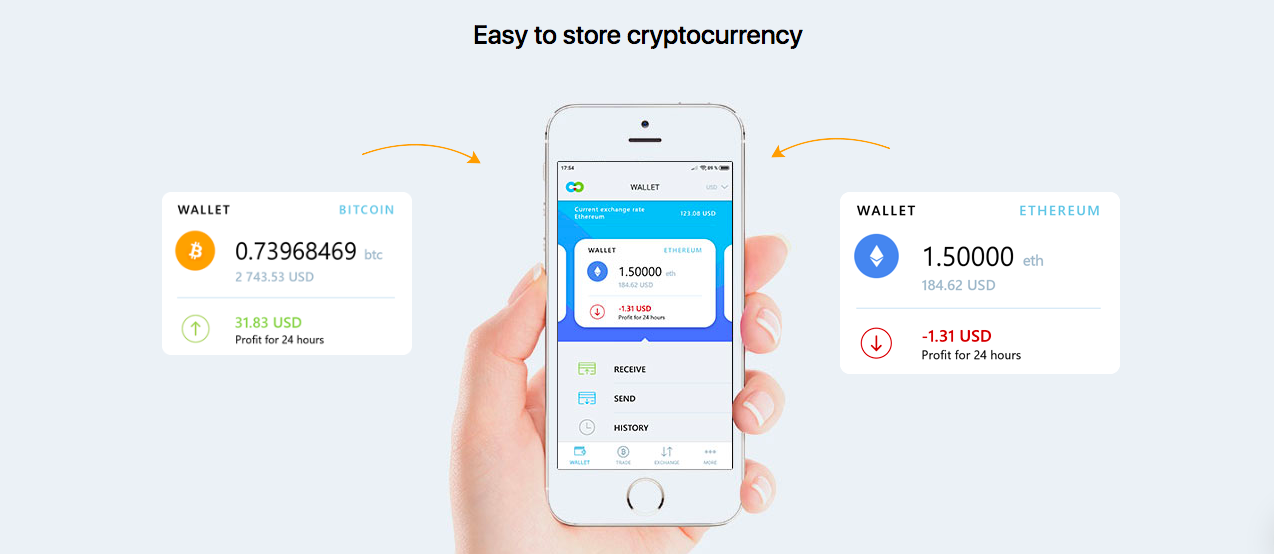 Totalcoin is a secure cryptocurrency wallet, that combines features of a Bitcoin exchange and a Bitcoin wallet, which makes it an extremely useful app for digital currency users. This app allows people from Africa to safely store and transfer their cryptocurrency, buy and sell Bitcoin for cash using multiple payment methods as well.
Key Features of the App:
Wallet

— Deposit and withdraw various cryptocurrencies. Totalcoin charges no fees for cryptocurrency transactions. All you have to pay is a blockchain fee, that is calculated automatically and depends on the current congestion of the Bitcoin blockchain.

Trade

— Buy BTC with cash and gift cards or sell Bitcoin. Totalcoin charges a 1% fee for any transaction.

Exchange

— Exchange Bitcoin for various popular cryptocurrencies and vice versa. Totalcoin charges a 1% fee for any transaction.

Cryptocurrency charts, technical analysis tools;

Instant transactions between Totalcoin wallets;

Detailed transaction history;

USDC and USDT stablecoins, that can protect you from Bitcoin price drops;

Support for Nigerian naira and other African currencies.

Integrated customer support service.
Which cryptocurrencies does Totalcoin support?
As of May 2019, Totalcoin supports the following cryptocurrencies:
Bitcoin

Ethereum

Ripple

Bitcoin Cash ABC

Litecoin

Tether

USD Coin

And many other popular cryptocurrencies.
The list is regularly updated with new cryptocurrencies in line with demand from users. Developers plan to add support for ERC-20 tokens, which would make Totalcoin a way much popular and useful app.
Buy and sell Bitcoin on Totalcoin:
You can buy and sell Bitcoin using various popular partner payment methods:
Zenith Bank, First Bank of Nigeria, Access Bank and other popular African banks;

iTunes, Google, and Amazon gift cards;

Western Union.

Moneygram;

Other methods;
How to buy BTC on Totalcoin:
Go to the «

Trade

» section and find available offers.

Choose an ad. By tapping an ad you can find all necessary information, such as user rating and terms of the deal.

Send money using payment details provided to you by the seller. If the deal is through gift cards, you must send the claim code of your card or a picture of it.

Confirm your payment by tapping the button. If your payment is valid, you will receive Bitcoin to your Totalcoin wallet.
Every deal has a chat, where parties can discuss any problems and questions. You can open a dispute if you did not receive Bitcoin or money. Totalcoin moderators solve disputes in a fair manner.
To summarise, Totalcoin is a valuable mobile app for cryptocurrency users. This app is useful for newish digital currency users and for experienced traders. Totalcoin is a versatile app, that combines features of a cryptocurrency trading platform, Bitcoin exchange, and a multi-currency wallet.
You can download the app on Google Play and App Store or visit the official Totalcoin website.
Disclaimer: This is a paid sponsored post. Readers should do their own due diligence before taking any actions related to any company, product or service mentioned in this article. BitcoinAfrica.io is not responsible, directly or indirectly, for any loss or damage caused by or in connection with the use of or reliance on any content, product or service mentioned in this sponsored post.
6 Reasons Why You Need to Use Bitcoin for Online Casinos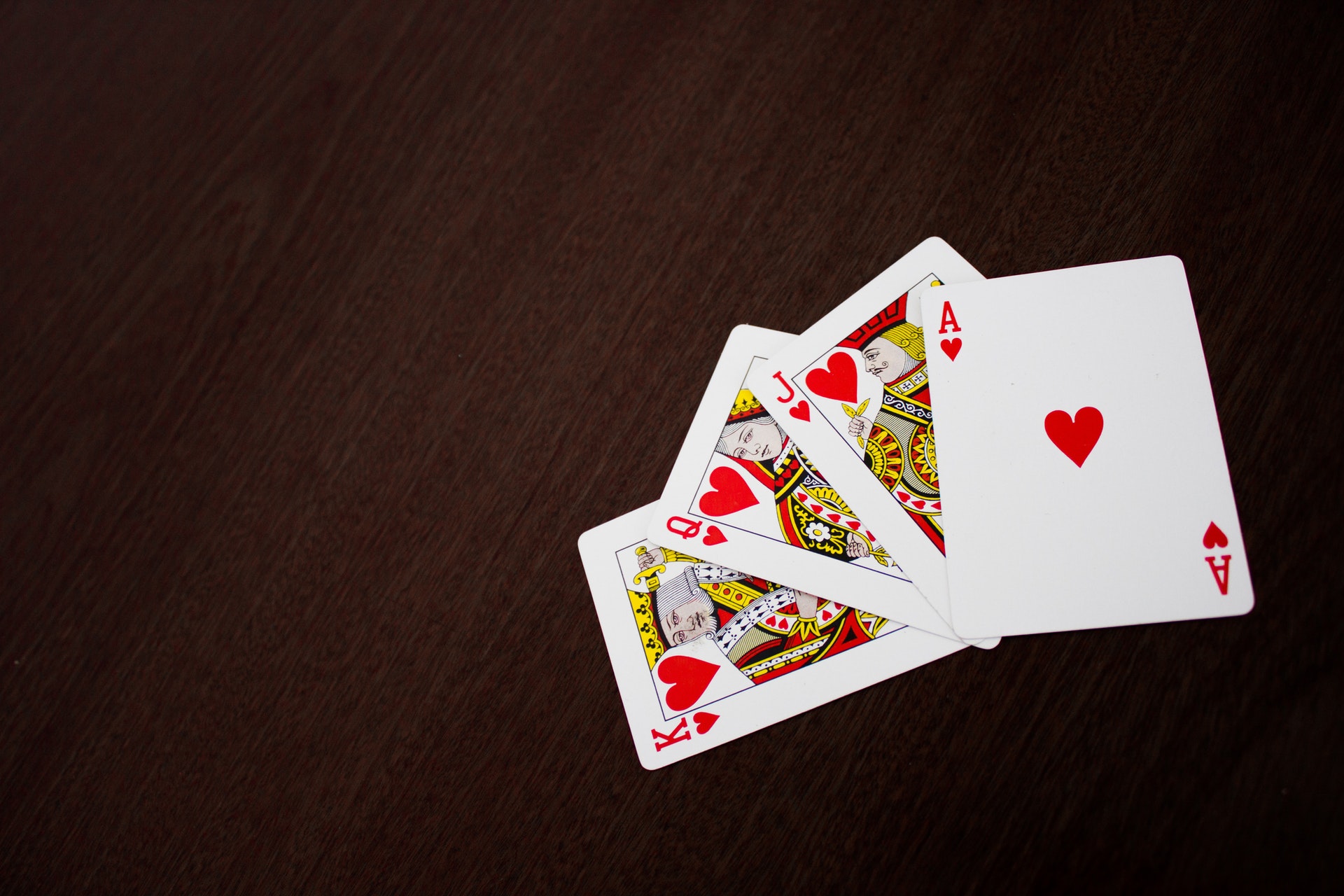 Online casinos have become an increasingly popular platform for gambling fans in recent years, and more people than ever before are enjoying the casino environment from the comfort of their own home. From more traditional card games, such as blackjack, to online video slot games, such as Mega Moolah, online gambling platforms have something for everyone to enjoy.
Recently the development of the cryptocurrency bitcoin has been prevalent across internet payments and transactions, and online casinos are no exception. While some online casinos have received criticism for using bitcoin for payments, the online gambling business is a legitimate and legal business that is enjoyed by many. Here are six reasons why you need to use bitcoin for your online casino payments.
Increased Privacy
Privacy is very important to online casino users, and they may choose to keep their hobbies private and not want to share their personal details with an online platform. While reputable online casinos are safe and secure platforms, many online users still wish to stay anonymous. This is what makes using bitcoin a great choice for an online casino.
Bitcoin offers a pseudonym feature which means you can use an online casino without using your real name or address that is connected to your bank account details that you would be required to enter when you make a deposit or withdrawal.
While there is nothing wrong with using reputable online gambling sites as a form of entertainment, often being a fan of gambling can cause you to be judged by other people, as in some cases people automatically assume that you have an addiction. Therefore, bitcoin offers you the chance to enjoy your hobby judgement free!
More Secure
One of the main reasons why bitcoin has become so popular is because it is one of the most secure digital currencies currently available on the internet. This is if you use and store it correctly, of course. You may be tempted to store your bitcoin in an online wallet on your smartphone or device, but this can cause bitcoin to become less secure.
Due to the increased privacy that using bitcoin has to offer you, you can use online casinos in a more secure way. If the online casino you are using is hacked or has a data breach, then your PayPal and bank account details are at risk. However, by using bitcoin as a payment method, you can rest assured that your details are protected by strong passwords and private keys.
Instant Payouts
The whole aim of using online gambling platforms is to win money! Therefore, if you are lucky enough to win, then you want to be able to withdraw your winnings as soon as possible. While most reputable online casinos allow for transfers within a few working days, you can speed up this process by using bitcoin payments.
Transactions using bitcoin can be confirmed within minutes, and at the most just a few hours, so it is no surprise that more people are using bitcoin for online casino transactions.
Cost-Effective
There have also been claims to suggest that bitcoin is a cheaper and more cost-effective option when making online payments. Often when using online bank transfers or credit cards you can be charged additional transaction fees that are much more expensive than the bitcoin charges.
Often you can lose a percentage of your winnings by the time you have paid the transaction fees, so it is no surprise that bitcoin has become a popular alternative.
Optimised for Online Gambling
Bitcoin was founded and created by the internet and to be used on the internet, so using a digital currency makes a lot of sense. Bank cards and transfers are a relatively new technology that has only been developed because of the development of the internet. Therefore, sometimes these transaction options are slow and costly, but bitcoin offers a more effective alternative.
Bitcoin is optimised for online transactions as it allows for increased privacy, quicker payouts, and added security.
Bitcoin Bonuses 
Using bitcoins can be beneficial to both the user and the online platform as it can save time and money for everyone. Therefore, online casinos often offer additional bonuses and promotions for those who use bitcoin payments. These bonuses often include additional turns, more betting credits, and high bonuses. Most of the UK's online casinos offer incentives to use bitcoin for your online transactions with them. By enjoying these bonuses, you can enjoy more for less.
With the development of the online casino platforms available to gambling fans, there are also innovative technologies such as the use of bitcoin to make your online experience a lot more convenient.
Disclaimer: This is a paid sponsored post.
5 Essential Tools for Effective Mining Management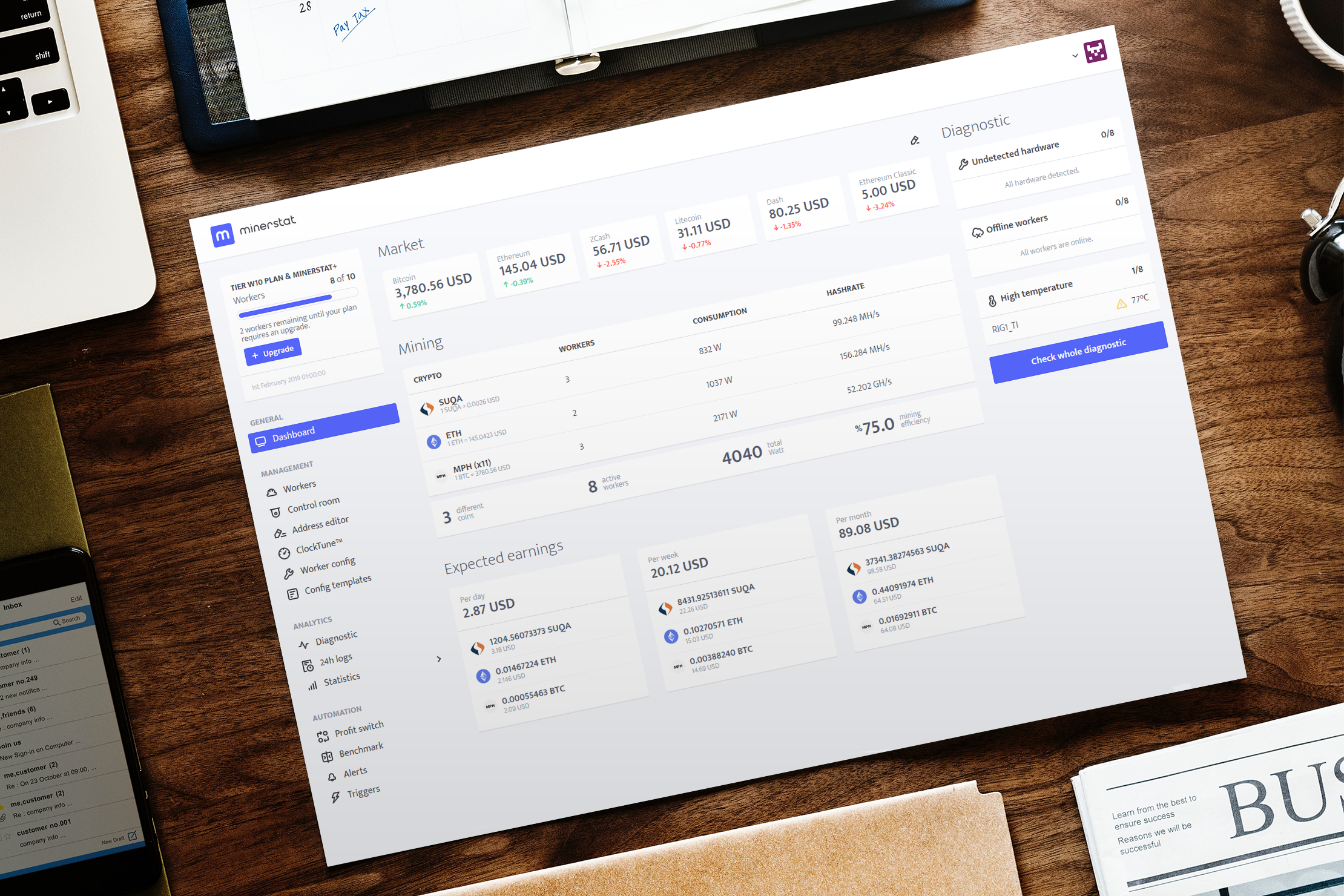 If you own a small mining farm with just a few rigs or ASICs, you might not associate the term mining management with adjectives hard, time-consuming, or ineffective. But the more machines you have, the more you might realise that the right management tools are very important if not even necessary part of your mining operation.
In this article, we will summarise 5 tools you will need if you want to manage your mining operation effectively and save as much time as possible.
1. Mining software
The most important thing when it comes to mining (besides hardware) is using the right mining software. For mining rigs, this means selecting the right environment – Linux or Windows – and the mining client that gives the highest hashrates and it can be optimised the most. For ASICs, it means selecting a software that will allow you monitoring as well as remote commands and automatic actions.
2. Bulk control
Managing one rig or ASIC can be quite easy. But imagine having 100 such machines and changing the configuration for each one by one. Or imagine 1,000 machines and changing the configuration for only 250 selected ones. For such cases, it is really important to have bulk control over your mining operation. Bulk control must allow you to:
Restart, reboot, and shut down selected machines or a selected group of machines;

Change configuration of selected machines or a selected group of machines;

Apply profit switch to selected machines or a selected group of machines;

Use predefined overclocking profiles that can be controlled only from one page and applied to every machine that is using that profile;

Use predefined tags for pools and wallets that can be controlled only from one page and applied to every machine that is using that tag;

And more.
3. Mining calculator, benchmark, and profit switch
When deciding which coin to mine you must do the research and see what options are available. There is an option to select a multi-algo pool that allows payouts in single cryptocurrency or to do direct mining. To have a total overview of the options, you can use a benchmark and mining calculator that will list you the options. If you are deciding between a few options, you can also set up a profit switch and mine the most profitable option of the moment. Minerstat allows you to profit switch with your ASICs as well.
4. Live diagnostic
When the mining rig or ASIC is set up and mining, the work of mining management doesn't stop – it actually just begins. It is important to monitor different errors or events that can be affecting the mining performance. Some of the more important things that need to be checked on a regular basis are:
Hashrate and any sign of hashrate drop;

Efficiency and any sign of efficiency drop;

Temperature;

ASIC malfunctions and errors reports;

Missing hardware;

Mining configuration errors.
5. Alerts and triggers
While live diagnostic allows you to monitor the mining operation status in real-time, it is also important to have an automated system intact that will alert you on such events. Furthermore, setting up automatic triggers that will do certain actions when an event occurs might save you even more time.
Alerts on Minerstat can be sent to email, Telegram, or mobile app, while triggers allow actions such as change of the fan speeds, mining client restart, machine reboot, machine shut down, or sending an e-mail when the machine is unresponsive (which can be connected with the smart relays and IFTTT).
You can use and benefit from all of these features with minerstat.com
Disclaimer: This is a paid sponsored post.