Meet the African Cryptocurrencies You Have Probably Never Heard Of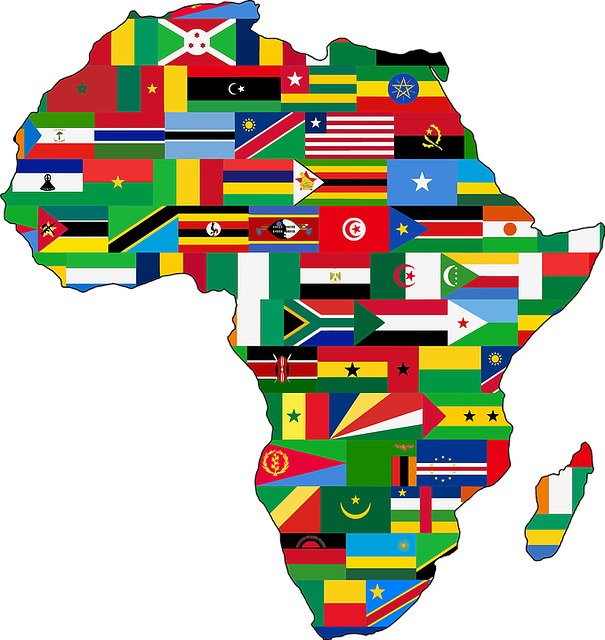 The world's leading digital currency bitcoin has become popular among Africans but thanks to the growth of the altcoin market, the continent now also has its own African cryptocurrencies.
In this guide, you will discover six African cryptocurrencies that are each trying to solve different challenges faced by the African population.
Kobocoin
"[Kobocoin] is a cryptocurrency and blockchain with an African heritage aimed at the African market with global ambitions," Felix Onyemechi Ugoji, a United Kingdom-based Nigerian entrepreneur and developer, told Bitcoin Africa in an interview.
Kobocoin aims to play in Africa's remittance market too to provide a fast and low-cost way for Africans in the diaspora to send money home. It also wants to be a cheap and reliable alternative to existing mobile money services in Africa.
Even though Kobocoin has had only very few adopters on the African continent since 2015, it received a significant shot in the arm in August 2018 when it announced on Bitcointalk, the largest online community for cryptocurrency users, that it will list on Golix, Zimbabwe's largest cryptocurrency exchange. The listing will enable users to buy KOBO directly with crypto, Nigerian Naira, Kenya Shilling and South African Rand.
Digital Shilling
Launched in 2016, the Digital Shilling is a Kenya-based altcoin that is one of the first ventures to tackle cross-border payment issues using blockchain technology.
However, since it got started the project has not gained much traction and adoption is de facto non-existent. The founder and lead developer of Digital Shilling, Kelvin Yavwa, told BitcoinAfrica.io that the project had been bedevilled by "a massive disconnect with its point of contact – the African market." He said the shilling is currently not at its full potential to provide a "simplified secure coin" for the African people. The challenge of market fit is not unexpected as every other cryptocurrency in the world right now, including bitcoin, is still a work-in-progress.
The cause for concern for Digital Shilling, though, should be its low trading volumes among investors. Since inception, its been only listed on four exchanges – BigBitex, OpenTrade, Nova, and Yobit, and at the time of writing, the 24-hour volume on these four exchanges was zero.
SureRemit
Nigerian blockchain-based non-cash remittance startup SureRemit could not have started on a better foot after raising a whopping $7 million during its token sale held from December 8, 2017, to February 8, 2018.
SureRemit, with its Remit (RMT) tokens, provides an opportunity for diaspora Africans to pay bills and buy shopping vouchers for their families and friends back home in Africa.
It has an increasingly growing network of merchants around Africa and international partners to enable Africans to send e-vouchers that are redeemable on the continent. The startup recently announced a partnership with a new voucher/gift card partner to help it gain access to the Turkish market. SureRemit says this partnership could bring in over 50 new merchants.
In its 2019 roadmap, it expressed ambitions to be listed on five cryptocurrency exchanges and open offices in Europe and North America.
Awehcash
Created in a country where regulators have been critical of cryptocurrencies, Awehcash is a cryptocurrency that wants to give Namibians an easy and secure access to the blockchain world.
Namibia's Awehcash is built on the Waves Platform, a global public blockchain platform that provides a shared infrastructure for new blockchain-based projects. The company created only 21 million Awehcash tokens and had distributed "approximately 46,000 tokens" in October, Awehcash's co-founder, Daniel, told BitcoinAfrica.
With the Bank of Namibia reinforcing its critical stance on cryptocurrencies in a public paper in May 2018 stating that "it does not recognise, support and recommend the possessing, utilisation and trading of cryptocurrencies in Namibia and by members of the public," Awehcash already has an uphill task trying to convince Namibians to disregard warnings from the country's central bank.
Mcoin
ONEm, a London-based technology company, launched the Mcoin for the African continent in September 2018. Its main selling point is that the digital currency can be transferred over text message and does, therefore, not require Internet. The company will offer both a digital wallet and an SMS wallet which works with a set of shortcodes and does not need a connection to the internet.
The company wants to reach the unconnected on the African continent and provide commercial and financial services to them through their mobile phone, with or without access to the Internet.
Even though this blockchain project sounds exciting and is attempting to solve a real problem, it remains to be seen how it will be able to forge partnerships with mobile operators in Africa and different regulators in each African country. And also, how it will convince the locals in many African communities to trust its platform.
Dala
Earlier in the year, Bitcoin Africa reported the launch of Wala's zero-fee, borderless micropayments app in Uganda, South Africa, and Zimbabwe. The Dala token is used by Wala, a mobile financial services platform built on the Ethereum blockchain, and is issued by the Dala Foundation.
The goal of the Wala team is to cater to the unbanked and underbanked in Africa. It is leveraging the Dala token to create a platform where people can send money to friends and families around Africa at fees lower than traditional banks and conduct other transactions such as buying airtime and paying bills at zero transaction fee.
How to Choose the Best Broker in South Africa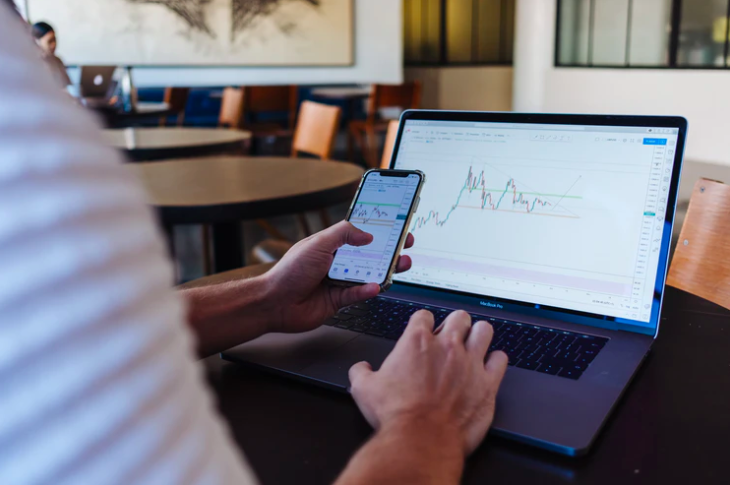 If you're interested in forex or CFDs trading, you'll need to find yourself an online broker. With so many brokers in South Africa to choose from, it can be hard to decide. That's why in this article, you will learn how to find the best trading platform in South Africa.
Trading in South Africa
South Africa is one of the leading countries for forex trading, alongside the UK, Australia, and the USA. That's why many brokers are now offering their services to South African residents.
The best thing about online trading though is that you can do it from any location. There are many traders from all across the world, selling and buying assets each day. Many brokers now offer mobile trading apps too, letting you trade directly from your smartphone. A great idea if you want to trade on the move.
Other points to check when choosing a broker include:
the minimum deposit
assets available
regulation licences
Out of these three things, the most important to check is regulation. All good forex and CFD broker platforms should be fully regulated and licenced.
Regulation
Regulation means that a platform is authorised to function as a broker service and monitored by an official regulatory body.
Some important regulation authorities include CySEC, the FSA (Seychelles Financial Services Authority) Financial Services Authority, and the United Kingdom's Financial Conduct Authority (FCA).
South Africa also has an official regulation board, known as the FSCA (Financial Sector Conduct Authority.) All of these authorities set financial rules that brokers must follow. These rules are designed to protect traders from fraud and scams.
That's why it's important that any broker you choose holds at least one licence from one of these authorities. Selecting a regulated broker is the key to trading securely.
eToro South Africa
eToro is a leading broker with millions of clients worldwide, including South Africa. The broker is known for offering a social trading platform which comes with unique tools, such as the CopyTrader tool.
This feature lets users automatically copy the trades of other successful traders. It's a great option if you're new to trading and want to learn from others. Other social features include the eToro newsfeed where you can discuss trading topics with members. It's a great way to keep track of the latest market news.
Most importantly, eToro is a regulated broker, and they hold licences from CySEC and the FCA. So they're a secure broker to open an account with.
Talking of the trading account, the platform is self-developed by the broker and is known for being very easy to use. It has a clear layout and comes with a great selection of forex and CFD assets to trade with. Some CFD instruments listed include cryptocurrencies, commodities stocks, and indices.
To start trading, you'll need to open an account with the broker and fund your account. The broker only accepts USD, so if you deposit in ZAR a small conversion fee will be charged. The first minimum deposit amount is $200, but all deposits made after this start from $50.
IQ Option South Africa
Another great broker that we'd like to tell you about is IQ Option. Like eToro, they are also a major broker with many clients from various countries.
The broker was launched in Russia in 2013, and it has grown to be a very respected platform. Currently, the companies headquarters are based in Cyprus, and they hold regulation licences from both CySEC and the FSA. The main thing that IQ Option is known for is its incredibly low minimum deposit.
To start trading with this broker, you just need to deposit $10 to your account. Or if you wish to deposit in ZAR, the amount is 150 ZAR. This is a great amount if you want to start trading with a smaller percentage of funds.
It's possible to make the deposit using a wide range of payment methods. For instance credit cards, wire transfer and electronic wallets like Skrill and PayPal are all accepted methods. The fact that you can deposit and withdraw in ZAR is great if you don't want to pay currency conversion fees.
The platform is available for desktop or online use. There is also a free trading app available for iOS and Android devices. Instrument wise, IQ Option offers forex and CFD trading. Stocks, cryptocurrencies, options, commodities, and indices are available for you to trade as CFDs.
What are the Betway Deposit Options?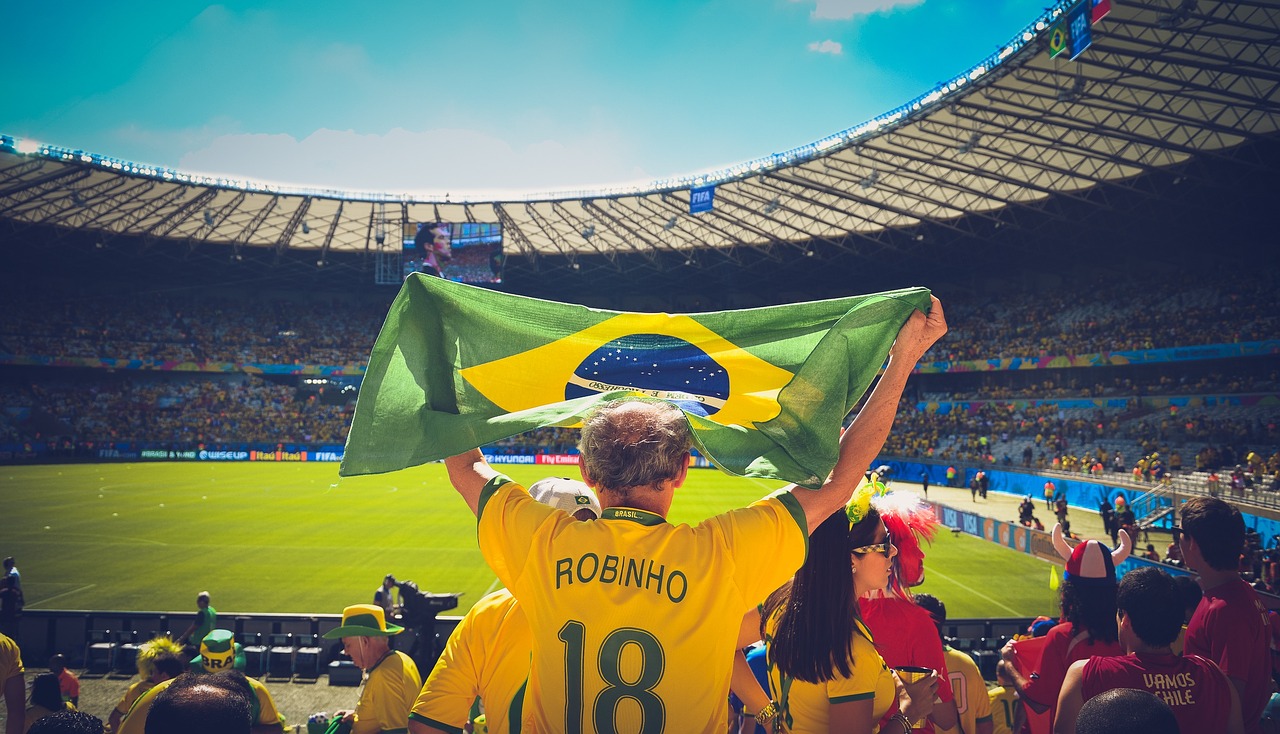 Betway, based in the U.K., is one of the leading online sports betting bookmarker sites today. The official sponsor of teams like West Ham United, people love Betway because they can bet on so many different sports at once, from cricket to football and more.
It's no secret that sportsbooks have become one of the leading international bookmakers' in various countries such as Kenya, Nigeria, Zambia, South Africa, and other countries. If you are wondering how to deposit money into your Betway account, you can start straight away too!
Betway offers a lot apart from sports betting such as casino games such as table games and slots. There is also live betting and virtual betting in sports such as soccer, horse and dog racing, basketball and tennis.   
Opening an account with the sportsbook is quite accessible since you will only require a username, an email or a mobile number and a password. Once you have verified your account, you are ready to start betting.
Betway Deposit Options
Betway is a versatile online betting shop because it offers various deposit methods for its users. So, how do you get the most out of Betway?
#1. Debit Card or Credit Card
A debit card is a convenient way of depositing your funds. You will instantly get your deposit plus the Betway charges will be transferred to your account.  You can deposit funds to your Betway account through the Visa, MasterCard, or even Electron.
All you need to do is click on the banking button on Betway, and deposit the money by entering your debit card details. Once you confirm the payment, the amount will be deposited to your Betway account – all in a few seconds.  And it's not just debit cards we are talking about. Yes,, you can deposit funds to your Betway account through credit. Card payment can be made through two options:
Visa

MasterCard
The steps for storing funds through your card payment are the same as the one for the debit card.
#2. Neteller
Neteller is an e-wallet that is compatible with Betway. You can deposit funds in your Betway account using the following steps
Now, just choose any of the Betway depositing options you have available.

Enter your 12 digit Neteller number and six-digit Neteller ID.

Enter your Betway password

Enter the amount you have in mind

Click Confirm.
#3. Skrill
Skrill is another e-wallet that works like Neteller. All you need is a debit it or a credit card to get started with your Skrill account, a reason many bookmakers love it. If you are looking for transferring money from your account, you can use bank transfer or online banking.
Just Select Skrill as your deposit method on your Betway account, enter the amount you would like to deposit, and deposit!
#3. PayPal
PayPal is another e-wallet that makes it easy to deposit to your Betway account. It is free of any charges, and you can deposit any amount you like seamlessly.
All these deposit options will deposit money to your Betway account.
*This article was contributed by an external media partner.*
Forex Trading Indicators Providers – What to Look for When Searching for the Best Services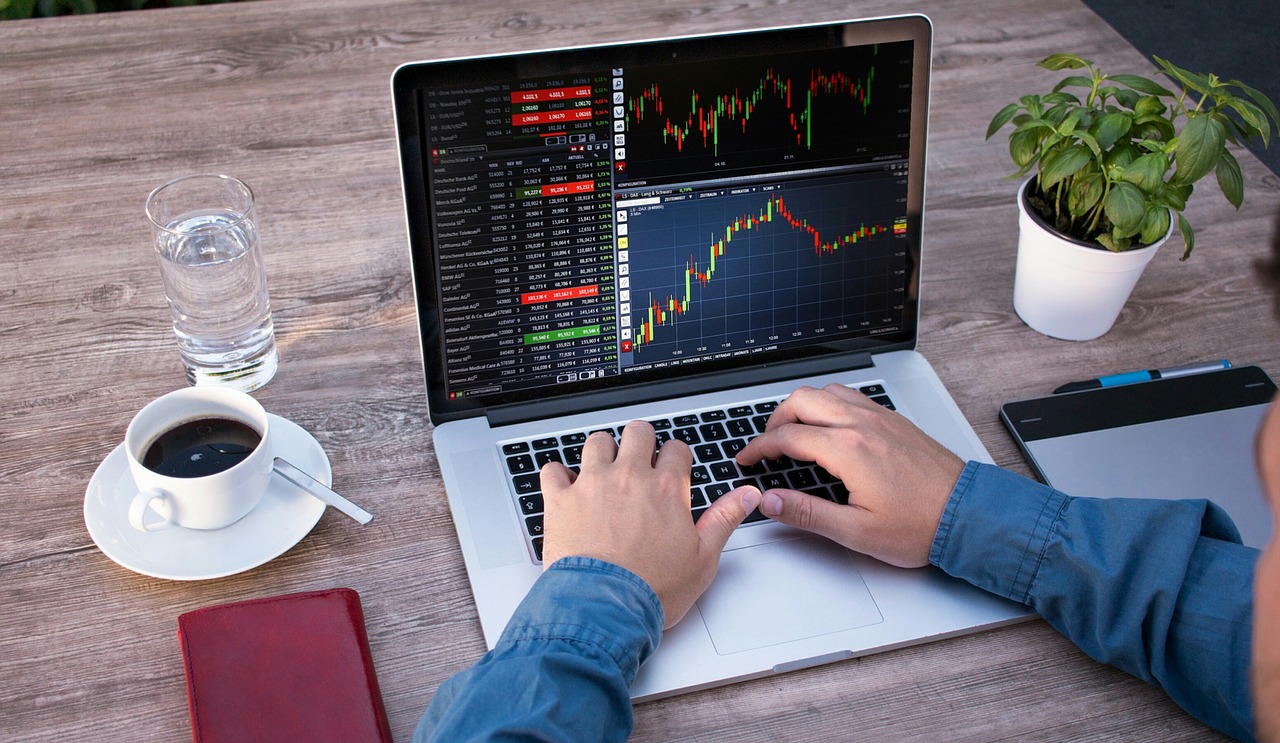 When trading forex online, an excellent way to increase your earning potential to make use of so-called forex trading signals but the key is to find a forex trading indicators provider that is of the highest quality. 
Here are some tips for finding the best forex currency trading signals!
Accuracy
Of course, you need the vast majority of your trades to make a profit if you want to trade forex profitably in the long run. While no indication service can you 100 percent accurate signals that will generate you a profit every time it is important to look for one with a high accuracy rate. A high accuracy rate can potentially help you to boost your forex trading revenue so that you can earn more pips – not to mention more money – out of every trade.
Top Quality UI/UX
One of many elements what things to look for having an online forex trading indication service are an excellent user interface and user experience. A top quality user dashboard might help with graphs, graphs, better-computerized indicators, and a better overall experience to assist you in operating and being successful.
The people place can also give you significant improvements in the signals, on crucial and technical examination and on distinct strategies that you might use to increase income using trading signals. An excellent user dashboard area can really make a transmitting service cost worthwhile and can really make all of the difference when it comes to trading effectively.
Great Customer Care
Needless to say, you always wish for great customer care in the case that you need assistance with the trading software. This might make a massive difference, and to be able to contact your dealer, as well as your forex signal expert, can be among the key requirements to success when it comes to trading forex.
Check Demos
One other thing to look for is an excellent trial offer. If a forex broker provides a free trial of their forex currency trading signals, test the trading service for all the above-mentioned points and you will quickly find out whether the company's service is for you or not. 
An online forex currency trading platform can seem overwhelming at first. Hence, it is best to start out with a demo account to learn the ropes before embarking on your forex trading journey. 
If you can find a forex trading signals provider that scores high in all of the above-mentioned points, you should definitely consider giving it a try as it may not only help you to get started with forex trading but it may also help more experienced traders with the execution of their trading strategy.