"We Are the Most Promising Cryptocurrency in Africa" – An Interview with Kenya's Digital Shilling Project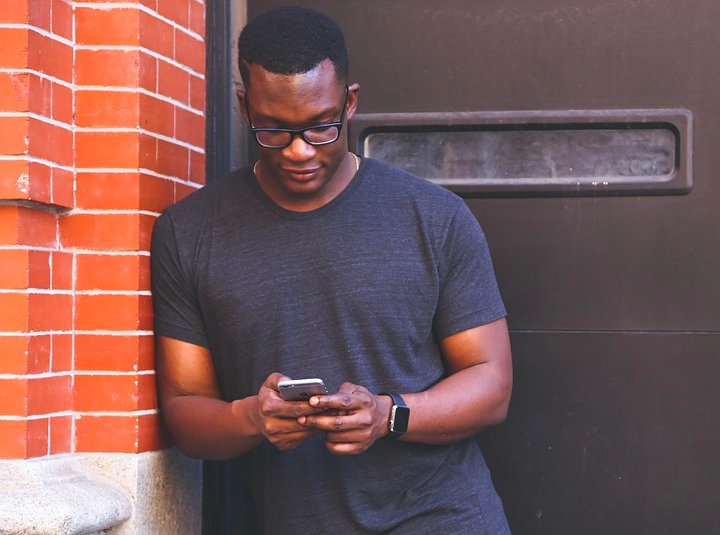 BitcoinAfrica.io reached out to the team of the Digital Shilling, a Kenya-based altcoin that aims to create a currency by Africans for Africans, for an interview to find out more about the project.
Via Telegram, we spoke to founder and lead developer, Kelvin Yavwa, about the current state of the Digital Shilling and what the project has planned for the future.
Why did you start the Digital Shilling project and what has happened since its launch in 2016?
There has been a massive rise in financial inclusion in Africa largely accelerated by mobile phones and the Internet. The unbanked in Africa use mobile money more to transact on their daily activities, making physical cash less used. The biggest challenge with mobile money has been cross-border payments due to excessive regulations across different borders and bureaucracy.
As per World Bank reports, remittance claims a significant share of most African countries' Gross Domestic Product (GDP) but the market is flooded with insecure, unreliable and poor remittance service providers. This is what got me thinking of introducing the Digital Shilling into the African market as a cryptocurrency that with time will provide remittance services at its best. Solving cross-border hindrance, centralization, control and asset class all in one project.
Having shown some massive stability and consistency, I believe we are the most promising cryptocurrency in Africa.
Currently, I have linked up with Miu Andrea, a developer from Vienna, Austria. He is bringing great proposals to the shilling protocol. It's still at early stages so nothing to show.
The shilling (SH) can currently be traded on Nova Exchange, Bigbitex, Yobit, and Open Trade.
How can Shilling be mined and what are the mining rewards like today?
Join a mining pool! I would recommend http://gcpool.eu/p3350/public/. You can follow the instructions on how to start mining the shilling here: http://gcpool.eu/p3350/public/index.php?page=gettingstarted.
Currently, every SH 50 are mined as a reward for payment processing. The first halving will be on January 19, 2020, at its 300000th block.
CPU mining no longer works for the Digital Shilling. The shilling is currently being mined at approximately 650mh/s meaning a normal CPU can't outmatch shilling's current CPU computing power.
We are best placed into GPU mining at the difficulty the network is handling.
What have been your key takeaways that other blockchain developers can learn from who are interesting in launching or working for a cryptocurrency project?
A common John Doe or Jane Doe in Africa doesn't care about the fascinating feature of a cryptocurrency. They only look at how secure their money is, how privately placed can it be, how cheap is it from the usual fiat currency and how simple is it to use and or access.
Simplification of any developing cryptocurrency into this basis is what will make more use of cryptocurrency in Africa. My biggest challenge is to make the shilling simpler yet as secure as any other remittance platform.
The shilling has not managed to establish itself as an altcoin despite being around for longer than many of the top 20 tokens. Why do you think that is?
Due to a massive disconnect with its point of contact – the African market – as I have said. What the common guy in Africa wants is a simplified secure coin. For that shilling is dormant.
Simplifying the usability is our biggest objective at this point and time.
There are several Africa-focused coins in existence and in the pipeline, such as Kobocoin, Dala, and Akoin. How do you plan to outcompete these projects to become the go-to currency for Africans?
The beauty of being longer in the game has taught us the do's and don'ts as well as what's workable and what's doable.
Being in the industry for two years we've collected supportive team members, investors and sponsors, who have been drawn by our stability, consistency and continuous involvement into the project.
What are the future plans for the Digital Shilling project?
An advanced secure, easily user-friendly Android wallet and Shilling ATMs are some of the features in Shilling's second phase. We will be having our second phase launched in the first quarter of 2019.
If you want to learn more about Kenya's Digital Shilling, visit https://digitalshilling.org/.
Disclaimer: Readers should do their own due diligence before taking any actions related to the company, product or service. BitcoinAfrica.io is not responsible, directly or indirectly, for any loss or damage caused by or in connection with the use of or reliance on any content, product or service mentioned in this interview.
South Africa's Xago Deploys RippleNet in its Gateway to Boost Financial Inclusion

Xago, a money transfer startup that aims to increase financial inclusion in Sub-Saharan Africa, has announced the integration of RippleNet to its gateway.
The Xago Gateway
The South Africa-based fintech company has deployed RippleNet to its gateway to enable local and international fiat currency and digital asset transfer. RippleNet is a blockchain-based global payments network that is made up of payment providers, banks, and financial institutions launched by San Francisco-based Ripple.
According to Xago, the users of its payments platform will be able to access the transfer and exchange of digital assets via the XRP ledger. Additionally, the integration of RippleNet to the Xago gateway will enable customers to exchange the South African Rand for XRP.
"Xago uses the XRP Ledger as a distributed exchange where users can exchange XRP for ZAR," said Xago.
The Xago gateway provides an entry point to the Ripple Network where customers can enjoy low-cost cross-border payments, instant payments, frictionless transfers, and transparent transactions.
Xago's gateway is built for businesses while Ripple's payments network is an enterprise blockchain solution. The Xago gateway acts as a connection between market makers and customers.
How it Works
To register to use the gateway, both businesses and individuals will need to undergo a KYC process. Xago also uses a third-party service provider to ensure that the platform is compliant with the Financial Intelligence Centre Act regulations.
Xago acts as both an issuing gateway and a private exchange with the gateway offering "a way for money and other forms of value to move in and out of the XRP ledger."
Xago's withdrawal fees are fixed at ZAR 8.50 while transaction fees vary with market prices. All fees are quoted for customers once an order is placed.
Boosting Financial Inclusion to the Unbanked
Xago said it picked RippleNet for its gateway because the network offers low-cost, secure, transparent, and instant payments to the unbanked, according to a report by TodaysGazette. The move could boost Xago's goal of increasing access to financial services through technologies such as mobile phones to the unbanked.
According to data from the World Bank, 66 percent of the Sub-Saharan African population does not have access to financial services. However, mobile money is driving financial inclusion in the region with the number of adults holding mobile money accounts doubling to 21 percent. That could mean that mobile phones could be the key to driving financial inclusion in Sub-Saharan Africa.
Commit Good Launches Charity Project in Botswana With $GOOD Cryptocurrency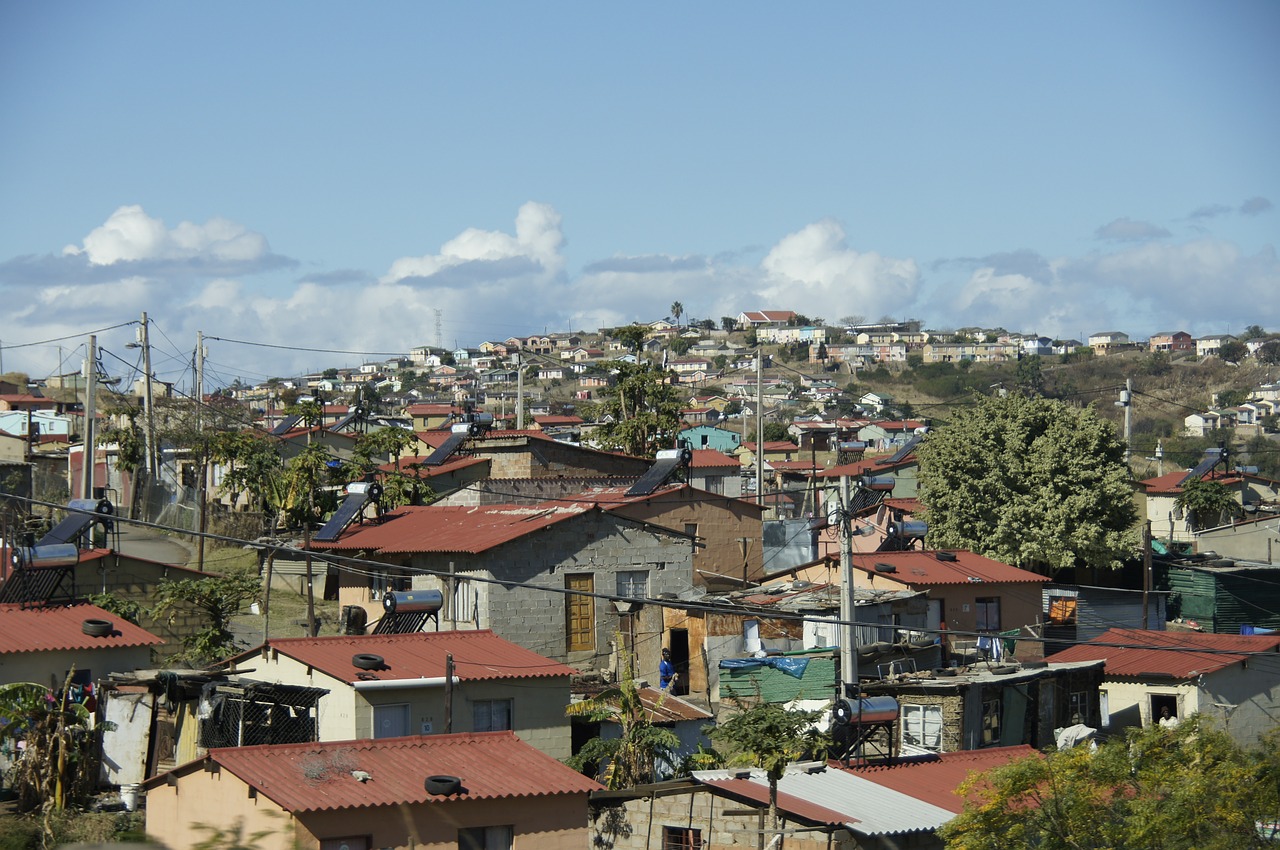 Commit Good, a blockchain-based charitable organisation, has launched its first proof-of-concept project with the Rentse Foundation Trust. The reward-based, charitable platform will help the foundation to build homes in Otse, Botswana using the startup's digital currency, $GOOD.
The $GOOD Currency
Commit Good's Currency of Good campaign allows users to grant funds in $GOOD tokens to any charity anywhere in the world. Charities post current projects on the website where users can then vote on the most impactful projects. These users are rewarded with GOOD tokens.
The recently announced project to build homes in Otse, Botswana will be one of the first of the Currency of Good campaign, which will award a $10,000 grant each month to the charitable organisation that receives the most votes from Commit Good users.
The Rentse Foundation Trust, a non-profit organisation committed to providing homes to the elderly and individuals in underdeveloped areas of Botswana, was given a grant of 58,824 $GOOD – the equivalent of $10,000 – from the Currency of Good campaign funded by the Financial Trading Group (FTG).
"The collaboration with Commit Good and FTG are opening new doors for our project. By using $GOOD as a new source of funding, we are developing low-cost homes to shelter the most poverty-stricken families in Botswana," said Rentse Ugokwe, founder and CEO of the Rentse Foundation Trust.
The foundation will use a third of its received $GOOD to build one of 50 desired homes in a remote village of Botswana. IMATU Enterprises, a construction company, will accept $GOOD as payment, making it one of the first housing projects in the world to be funding with cryptocurrency.
Commit Good Blockchain Fundraising Platform
Commit Good is a reward-based, fundraising platform dedicated to creating a global charitable economy on the blockchain through the integration of marketplace features and fundraising.
The startup believes using the blockchain could bring transparency to the philanthropy industry. The organisation also helps charities locate other resources like in-kind donations and volunteers. The Commit Good organisation verifies all charities and needs before they are posted on the platform.
Launched in the second quarter of 2018, the "Currency of Good" campaign allows charitable organisations to post projects that are currently underway on the Commit Good Platform. These organisations can then make a request for funding or items that are needed to complete their projects.
There are some large charities on the platform like Habitat for Humanity, Catholic Charities, Ronald McDonald House, and Feed the Children but the organisation wants to focus on smaller charities that have limited access to funding.
Clay Braswell, the CEO of Commit Good, told TechBullion in an interview that he believes the charitable space could be one of the early success stories that will enable mainstream user adoption of the blockchain.
BitMinutes to Reduce Cost of Money Transfer With Blockchain in Nigeria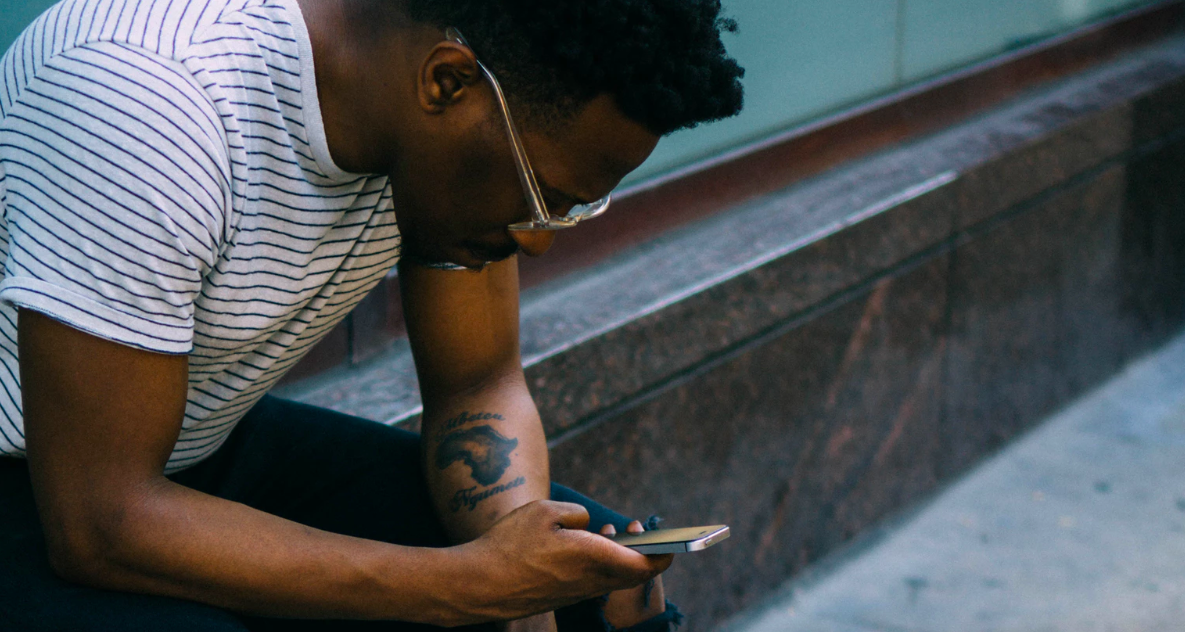 US-based blockchain company, BitMinutes Inc., has launched a blockchain token and an agent network in Nigeria to lower the cost of transferring money and to ease access to micro-loans.
BitMinutes Enters the Nigerian Market
In January, BitMinutes announced a partnership with BODC Trading & Investment Company in a bid to enter the Nigerian market.
BitMinutes would be offering people in the country the ability to purchase goods and services with BMTs, send them to friends and family, and convert unused mobile phone minutes into BMT which could then be turned into Naira for deposit into a bank account. Moreover, in the future, Nigerians will also receive access to micro-loans backed by BitMinutes tokens.
After just two months in the country, the CEO of BitMinutes, Tom Meredith, says adoption has been on the up, according to a report by Business Post.
"We're ecstatic that Nigeria's citizens have embraced the BitMinutes Nigeria program. They recognise that the economic incentives, including five percent cash back on purchases of BitMinutes and 12 percent annualised return on those BitMinutes that remain in their account, are very compelling propositions," Mr Meredith said.
Nigeria will serve as a trial point for BitMinutes before the company expands the business model across other countries on the continent.
The BitMinutes Token
BitMinutes token (BMT) is a prepaid airtime minute on the blockchain. The prepaid minute is a real asset that can be traded and, according to the company, is already traded informally by mobile phone owners around the world.
This token is a cryptocurrency that facilitates free peer-to-peer cash transactions to users' bank accounts and provides the ability to extend micro-credit and nano-credit to individuals and businesses that have limited access to capital and the traditional financial system.
The blockchain enables the tracking of token ownership and transactional records to build a credit score of users. And the inter-changeability between prepaid minutes and cash makes it possible to collateralise peer-to-peer loans.
BitMinutes' Business Model
BitMinutes deploys a Trusted Agent Network (TAN) model to provide a physical presence for the network. The BitMinutes Nigeria team will drive the effort to identify and manage TAN Agents, which would be mostly small businesses.
These agents sell BMTs that can be converted to phone minutes on different local carriers and also help users to convert unused cell phone minutes into BMTs, which could be used for payments of goods and services at TAN retailers. TAN agents would also facilitate the process of giving microloans to users. The TAN program already has over 100 agents.
"We have been very pleased with the interest of Nigerians, both in becoming trusted agents and BitMinutes account holders,"
said Ravi Narain, the Director of the BitMinutes Nigeria program.
With only 40 per cent of Nigerian adults having a bank account, blockchain use cases like BitMinutes could play a pivotal role in the financial inclusion programs of the Nigerian government.
Nigerians are already one of the top adopters of bitcoin on the continent, using the cryptocurrency primarily for investment and remittance purposes. According to a recent Luno survey, which sampled over 1,000 Nigerians, 70 percent buy cryptocurrency as a form of investment while only 30 percent use digital currencies for payment and remittance.