Particl Launches Decentralised Marketplace With Zero Commission Fees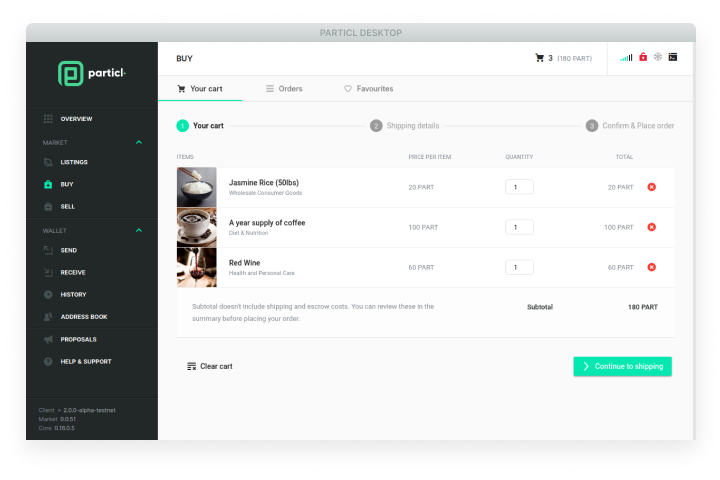 Privacy-focused cryptocurrency project Particl has launched a decentralised marketplace with zero commission fees. The new e-commerce platform is leveraging blockchain technology to compete with the likes of Amazon and OpenBazaar.
Privacy and Zero Commission Fees
Cryptocurrencies can be difficult to spend on a day-to-day basis and Particl wants to solve this through its private coin, PART. On the Particl marketplace, users can put the digital currency to use.
The new decentralised marketplace respects user privacy and does not require personal information from its users. The platform only requires a shipping address. Moreover, the decentralised nature of the Particl marketplace ensures that no commissions are added to sales as is the case on Amazon.
According to an article on Big Commerce, fees for sellers can be as much as 45 percent of a product's cost on Amazon. Particl's zero-free model, therefore, enables sellers to significantly increase their revenue and lower their prices to stay ahead of the competition while still making a profit.
"Using a combination of P2P and blockchain technologies, Particl Open Marketplace can provide a verifiable private shopping experience that ensures no user data can be created or collected by any party other than the one you are transacting with. The Particl protocol also brings the cost of buying and selling online to the bare minimum as no central entity can charge fees," said Particl's Project Marketing and Strategy Manager Paul Schmitzer.
How Particl's Decentralised Marketplace Works
Particl is uniquely approaching fraud and trade insurance through the use of a double deposit escrow system without intermediaries and with zero fees. This system is based on MAD game theory where two parties deposit PART coins as collateral into a smart contract. Once the transaction between them is complete, the coins are released back to the parties and no fees are charged. This system allows users to be in control of their transactions and to eliminate fraud.
Since the marketplace is decentralised, the protocol generates all listing fees and redistributes them to the global network of users.
Particl is made up of three components: an untraceable multi-purpose privacy coin, a private decentralised marketplace where users can shop with cryptocurrencies, and a platform where developers can build decentralised applications.
Particl allows a wide range of cryptocurrencies and uses atomic swaps and third-party integrations to convert these coins to PART during transactions. The company will soon add more payment options to its marketplace.
In 2018, Bitcoin Africa talked to Particl's spokesperson Desi-Rae about the project. Read the full interview here.
South Africans Can Now Buy Ether (ETH) Using Rand on Luno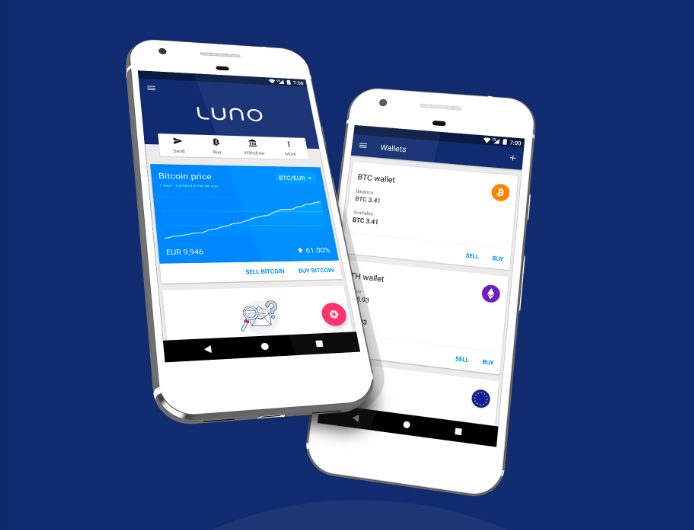 Global cryptocurrency exchange Luno has now enabled crypto traders in South Africa to buy ether using rand on its platform.
Trading on Luno
Luno offers users an easy and safe place to buy bitcoin and ether and to learn about cryptocurrencies. The exchange has more than 2.7 million customers across 40 countries.
Luno also has a dedicated Ethereum series on its learning platform to help users make informed investment decisions.
Commenting on the new launch, Luno's General Manager in Africa, Marius Reitz, said: "The direct Ethereum/Rand pair will make it quicker, simpler, and cheaper for customers to interact with and use Ethereum on the exchange. We are working on a number of enhancements to our platform and this pairing has been introduced in response to demand from our customers. Previously, customers could buy Ethereum through our instant buy option but having this ability directly on the exchange makes it faster and cheaper for traders."
According to Reitz, Luno makes sure that every coin listed in its exchange has undergone due diligence. "There are over 2000 cryptocurrencies. However, many of these are scams, so customers need to trust that the exchange they use has verified the track records of cryptocurrencies available on their platforms. Luno limits the currencies on offer to those on which we have completed extensive research and due diligence and we are satisfied with their credibility in terms of security and adoption. Luno will be adding additional cryptocurrencies to its platform later this year," he explained.
Luno Report
A recent report from Luno showed that South Africa and other emerging markets would like to see a change in the current financial system.
"Individuals in these markets cannot afford to, and should no longer need to, pay high exchange rates, accept national currency devaluation or lose out when they simply transfer money. Access to a more inclusive financial system will enable people everywhere to think of new and better ways of exchanging value and technology allows this," Reitz elaborated.
Luno plans to upgrade its platform, expand its team, and open new offices in expectation of the next surge in the value of cryptoassets.
Emerging Markets More Likely to Adopt Cryptocurrencies from Global Brands, Luno Study Says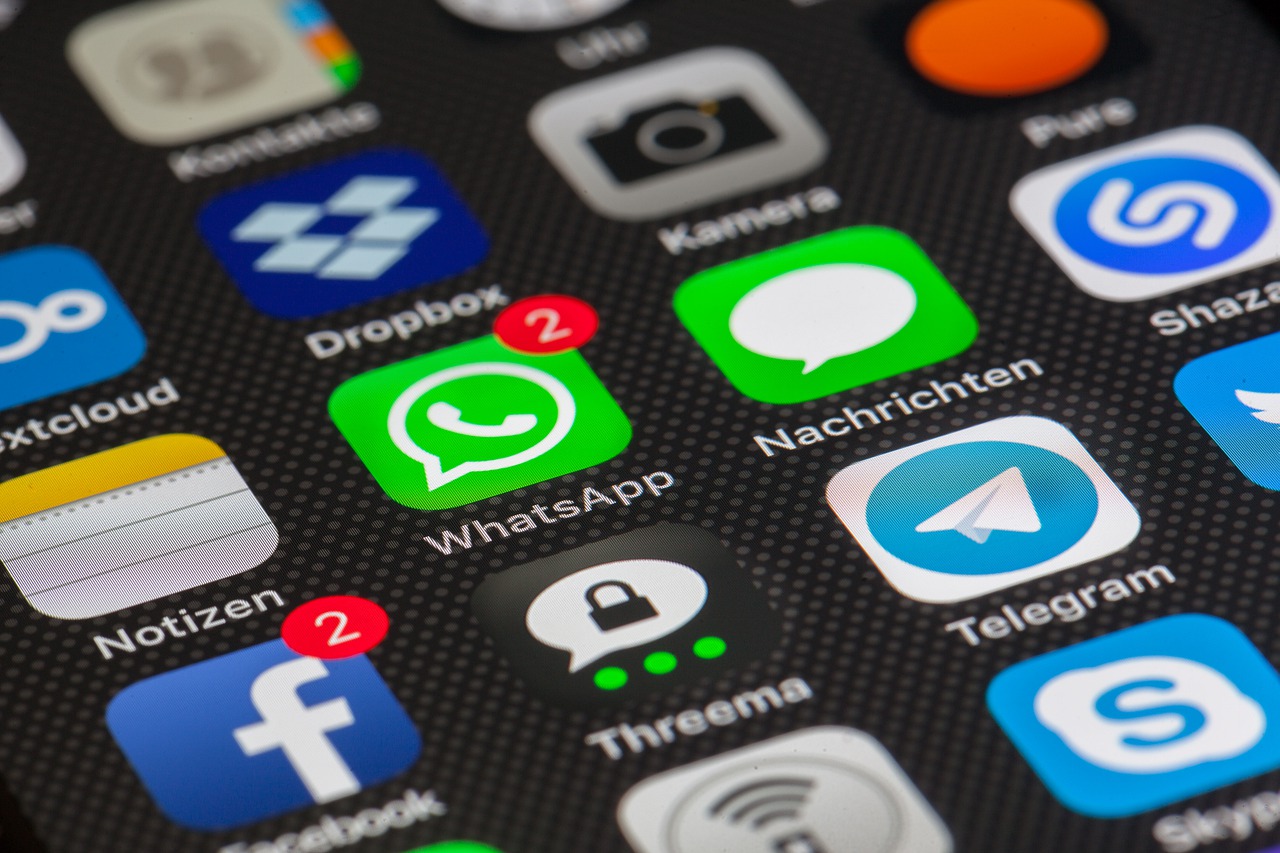 A new study by digital asset exchange Luno indicates that emerging markets are more likely to adopt cryptocurrencies from global brands. This finding was collected from a survey called the 'Future of Money' carried out between May 17, 2019, and June 7, 2019. The survey interviewed over 7000 respondents from Nigeria, South Africa, the United Kingdom, France, Indonesia, Italy, and Malaysia.
Emerging Markets, the Future of Money and Libra
According to the 'Future of Money' survey, the early adopters of cryptocurrencies are likely to come from emerging markets. The findings, therefore, show a close connection between emerging markets and the future of money confirming the view that those with "less appear to take greater financial risks."
For instance, more respondents from Nigeria and South Africa than in the UK said a single global currency would make the current financial system better.
These results come at a time when Facebook recently announced that it will introduce Libra, a new digital currency in 2020. The aim of Libra is to help people make financial transactions online, especially in emerging markets where banks are not servicing the population as well as they should be.
Luno's CEO Marcus Swanepoel said: "As some of the world's largest tech giants announce they are launching cryptocurrency coins, we believe developing markets will be the lead adopters. Our research shows that in these markets people are more financially savvy because they have to be, which means that they need and understand the benefits the new coins can offer."
To further show why the future of money could have a greater impact on emerging markets, data from the survey indicated that 33 percent of people in Indonesia are more likely to remain within a set budget compared to 0 percent in the UK.
Additionally, the number of people that establish a monthly budget is 80 percent in Malaysia, 65 percent in Nigeria, 73 percent in South Africa, 74 percent in Indonesia, and 54 percent in the UK. Asked why money is crucial to them, the respondents said it was to secure their families' well-being (60 percent) and to pay for education.  This answer was given by 25 percent of the respondents from Nigeria compared to 8 percent in the UK.
Luno is a global cryptocurrency company headquartered in London and with offices in South Africa.
Grassroots Adoption
Crypto adoption will probably take place at the grassroots level than at the institutional level, Swanepoel observed. He based this argument on the findings that most people from emerging markets will probably seek financial advice from family, friends, and colleagues than from government organisations.
"It is very clear that if money is not simply a 'nice to have' and is vital for your future, then you spend more time understanding it, managing it, preserving it and to an extent being creative with how you maximise the use of it. Therefore, if a cryptocurrency can provide a secure and cheaper means of exchanging value better than the existing system, it will be used. This is why we believe that as new cryptocurrencies linked to global brands are introduced, they will find an important audience in emerging markets," Swanepoel added.
Luno's study paints a clear picture of what the future of money could look like. However, certain factors such as Internet connectivity could inhibit the fast adoption of crypto in developing markets.
PIVX Announces Launch of PIVX Foundation at UN's Blockchain for Impact Summit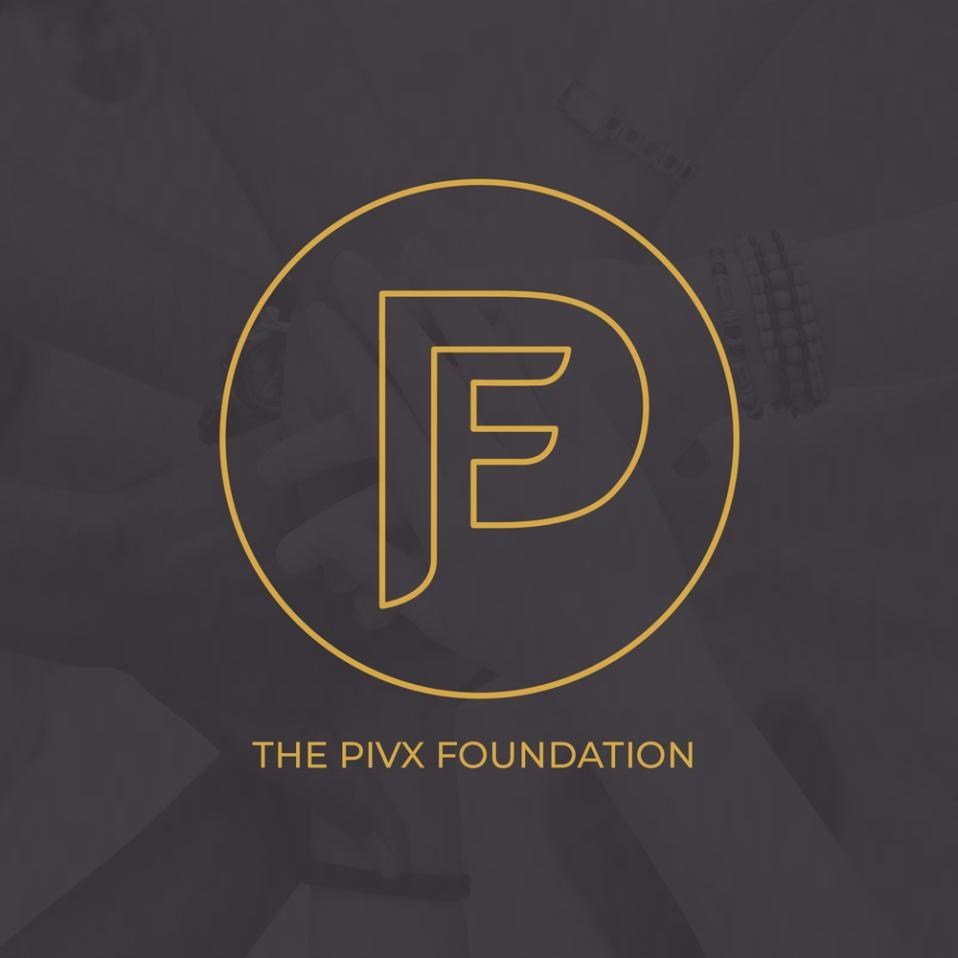 PIVX announced the official launch of the PIVX Foundation at the UN's second Blockchain for Impact Summit held in New York on June 4, 2019. The summit, which focuses on how blockchain technology can be used to drive the achievement of sustainable development goals, was led by the United Nations' Blockchain Sustainability Commission.
The PIVX Foundation
Bryan Doreian, the PIVX Global Ambassador and Co-Founder of the PIVX Foundation, made the announcement to his fellow delegates during the summit.
"The launch of the PIVX Foundation, an independent non-profit focused on supporting PIVX and the larger blockchain ecosystem, provides a massive opportunity for PIVX to grow. Donors can now leverage charitable contributions (charitable contributions can offset taxes they might otherwise be paying) – AND help support the PIVX ecosystem at the same time. This is a major win for community members who may have been donating to fund projects through PIVX in the past without a charity tax receipt," he said.
The PIVX Foundation is a registered charity, an extension of the PIVX community, and a component of the SDG Impact Fund, a donor-advised fund in support of UN's SDGs. The Foundation's mission is to leverage innovation to create impact.
PIVX is a community-focused cryptocurrency that operates as a decentralised autonomous organisation (DAO), which means that it is run by the people, for the people. The PIVX Foundation will be run in the same way.
The community makes monthly donations when the treasury budget is not enough to cover a project's needs. Donors will now start receiving tax benefits for the money they contribute.
According to a published statement from the PIVX Foundation, a generous community is presently funding the Foundation and its governance is under the PIVX community. "In order to receive the budget to fund impact development programs, grant applications will need to run through the PIVX Proposal system and be voted on by the community to ensure the SDGs maintain top priority for all funded initiatives," the statement explained.
The PIVX Foundation is run using the PIVX currency, PIV. This means that donors contribute in PIV to help fund projects.  As the first cryptocurrency-driven foundation within the SDG Impact Fund, PIVX has a place at the UN as a top impact technology.
The First Project
The PIVX Foundation will fund the first project in collaboration with Vendible and the SDG Impact Fund. Doreian will be leading this project with the aim of developing a payments processor with zero-fees on transactions, hence eliminating the three to seven percent processing costs associated with traditional online charitable platforms.
"Since the PIVX Foundation is a sub-component of the SDG Impact Fund, it is already taking part in leveraging its resources and insights to help build out some novel charitable donation platforms including the payment rails for the SDG Impact Fund and all affiliated charities to accept crypto donations. All of this will be of incredible use for the philanthropic realms, as well as more tangibly align blockchain with charity, putting PIVX in the central focus," Doreian elaborated.
The announcement of the PIVX Foundation launch comes after the project introduced an iOS wallet app, an important step to increasing the adoption of the PIVX currency.