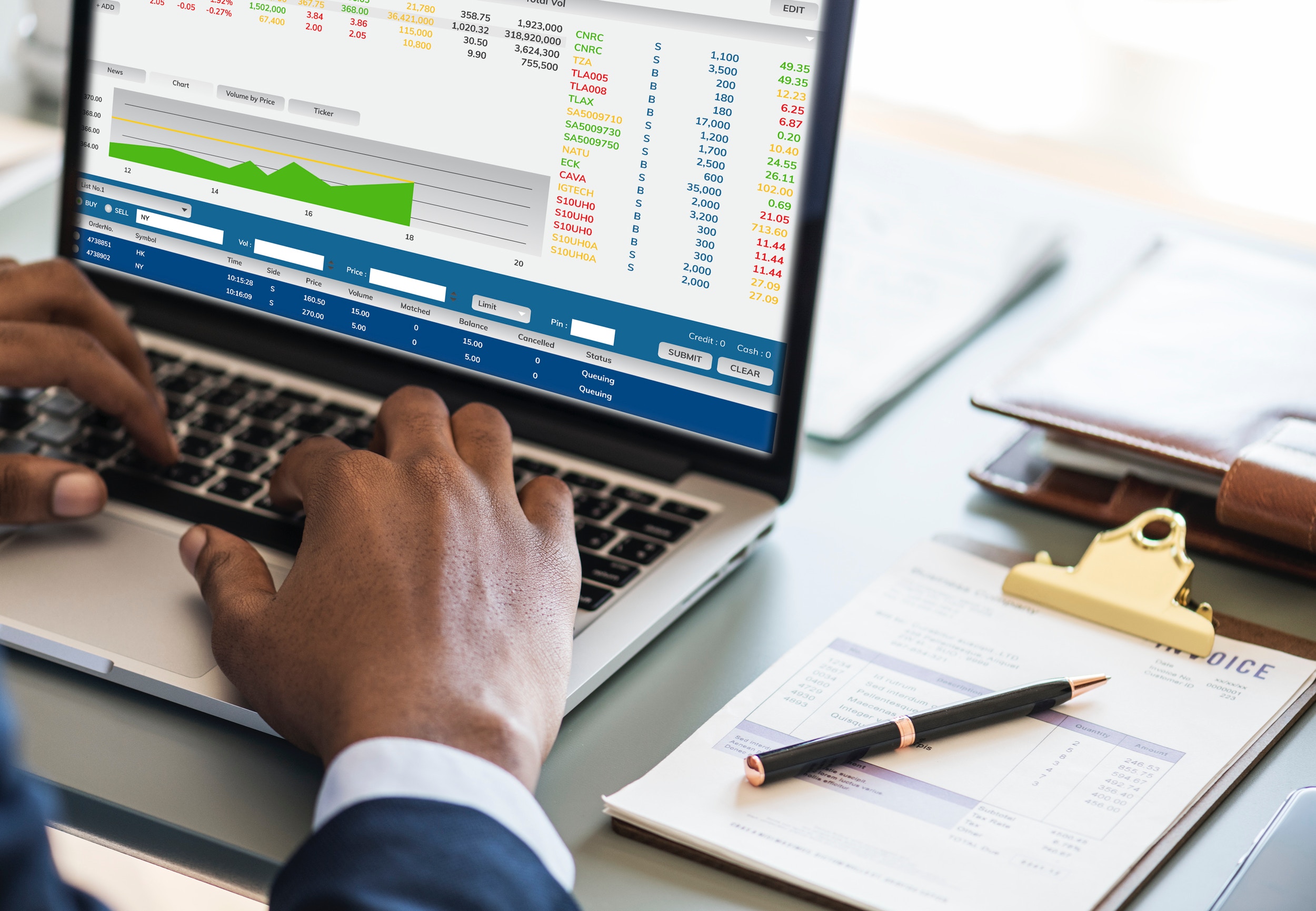 Since the EOS blockchain went live in June 2018, a number of EOS DApps (decentralised applications) have been released.
A decentralised application (DApp) is an application that runs on a peer-to-peer network of nodes that confirm transactions and support the network without a central party exerting control over the application. In this article, we will look at five promising DApps that have already been launched or will launch on the EOS blockchain soon.
EOS is a third-generation high-performance blockchain, supporting over 4,000 transactions per second. This high throughput makes the EOS blockchain scalable and enables it to support millions of transactions with zero transaction fees.
Everpedia
Everpedia – based on Wikipedia – is as an encyclopedia on the EOS blockchain. Already, it is the largest English encyclopedia in the world. The applications incentivises people to appreciate and share knowledge, just as easily as they would on Facebook through the EOS blockchain. 
To learn more about Everipedia, have a look at https://everipedia.org/
ONO
ONO is a decentralised social media application that rewards users for quality content. The platform also ensures through its ecosystem that its users have a secure space to share insights and highlights of their personal lives. The most important feature is that users own their data and ads are optional for viewing on the platform.
Read more about the ecosystem on https://www.ono.chat/en/
Unico
Unico will allow its users to digitise items in a bid to make them collectable and tradeable. This will be possible through the creation of a digital certificate and using "licensing-as-a-service". To every item with a digital certificate, a set number of tokens will be issued to ensure the item's rarity and value, and also to enable users to buy, sell and trade their collectables.
Find out more on https://www.unico.global/
Scatter
Scatter aggregates your logins so that as a user, you do not have to use multiple logins to the various EOS dApps. This is an offer of security, personal data ownership, and convenience, as no user has to keep track of the passwords they are using and they will be able to interact with different applications as per their consent.
Scatter will support various blockchain protocols for a robust ecosystem and best of all, all these features are available for free on https://get-scatter.com/
Carmel
Do you want to learn to develop applications on a blockchain, but do not have a background in Computer Science? Do you feel that you need more technical skill for your future career? Carmel is an ecosystem built to empower people with skills in coding without requiring them to have previous academic experience in Computer Science.
The platform will enable learners to build websites, mobile apps, and other applications essential to users in the blockchain ecosystem. https://carmel.io/
It will be exciting to see the change in reach and impact of some of these projects in the coming year as the EOS blockchain ecosystem continues to grow and more users adopt the network and its applications. 
IBM, Ford, LG Chem and Huayou Cobalt Join Forces in Cobalt-Tracking Blockchain Project in Congo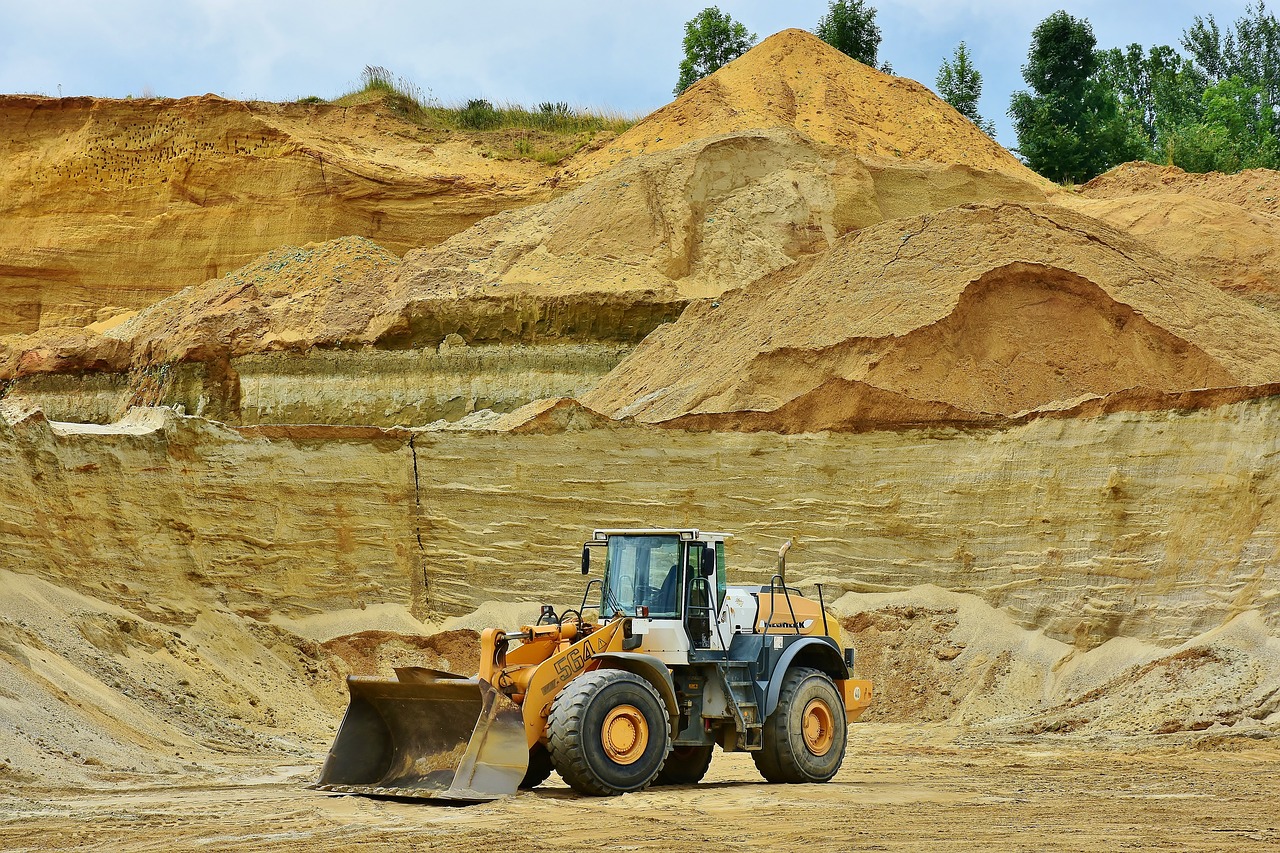 Technology giant IBM, carmaker Ford, China's Huayou Cobalt, and South Korean cathode maker LG Chem have partnered in a new blockchain project that is set to monitor the supply chain of cobalt in the Democratic Republic of Congo.
Making Cobalt Mining "Cleaner" in the Congo
The project is meant to help manufacturers ensure that children are not involved in the mining process for cobalt that is used in lithium-ion batteries and neither does it fuel any type of conflict, according to a report by Reuters. Responsible-sourcing group RCS Group has been overseeing the pilot project since December of last year until it was officially announced on Wednesday.
In the past few years, companies have been put under pressure by investors and consumers to prove that no human right abuses occur when minerals are mined. However, this has been a huge challenge given that manufacturers had no way of tracking the entire journey of the raw materials.
The project will focus on the industrially mined cobalt in Congo and monitor the supply chain process of lithium-ion batteries that are used in Ford vehicles.
DR Congo, a country that is afflicted with political tension and civil war, has a huge concentration of cobalt that is needed in high volumes for electronic devices and electric vehicles. The outcome of the elections that were held in December are still being contested to date despite being Congo's first democratic elections to be held in six decades and were geared towards change of power.
Blockchain-based Cobalt Tracking Platform
According to RCS Group, the IBM blockchain platform may be used to incorporate other minerals as well as give artisanal miners an opportunity to be part of a blockchain-based network of authorised participants in the future.
The pilot project, which is expected to end around mid-2019, will see cobalt from the Huayou's industrial mine be placed in secure bags, recorded onto the blockchain and tracked from the mine and smelter to the cathode and battery plant owned by LG Chem in South Korea and then to Ford's plant in the United States.
Minerals can be difficult to track given that they are often mixed with minerals from different sources in the smelting process. To counter this, the RCS project is expected to implement best practices by making use of the guidelines developed by the Organisation for Economic Cooperation and Development.
IBM also has plans to explore the probability of chemical analysis using artificial intelligence to identify the origin of cobalt and certify that clean cobalt was not fused with minerals that were sourced in an irresponsible manner.
Speaking to Reuters, the General Manager of IBM's mining and industrial sector business, said: "There is no fool-proof method, but you have to keep the ball moving forward, to keep raising the level of accuracy. Blockchain has been proven to be a very effective technology in raising the bar."
ConsenSys Partners With Black Girls Code to Teach Blockchain Coding to Young Women of Colour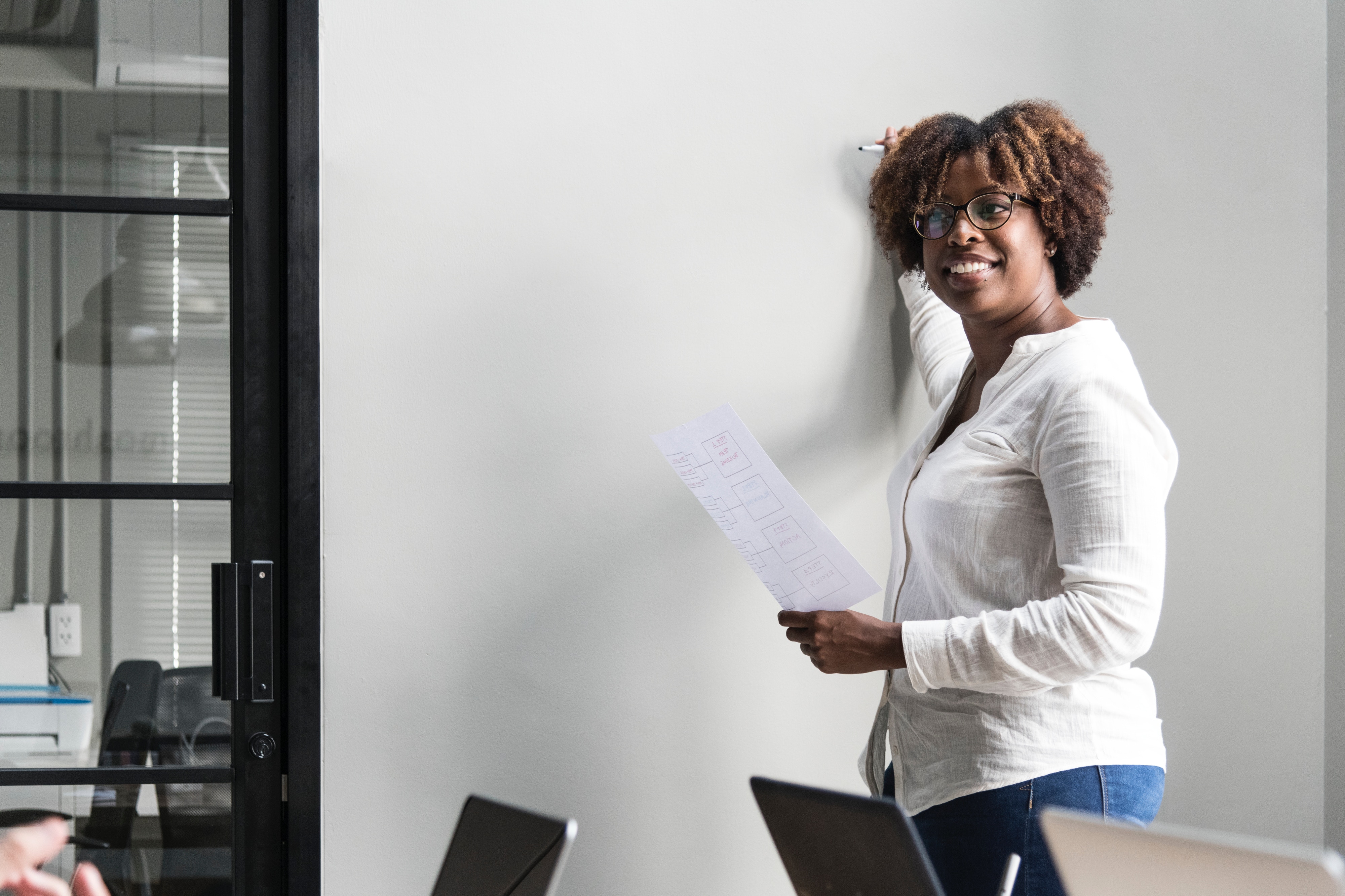 ConsenSys – the leading Ethereum development lab – has partnered with the non-for-profit organisation Black Girls Code to increase the number of young women of colour in the computer programming community.
ConsenSys and Black Girls Code to Teach Blockchain Coding to South African Girls
With its focus centred on impacting young women with blockchain coding knowledge, ConsenSys and Black Girls Code have decided to create a comprehensive blockchain technical training curriculum that will cover topics such as cryptocurrency, the fundamentals of blockchain technology as well as solving for user experience problems. Through this, young women of colour will be provided with everything they need to make an entrance into the blockchain industry.
According to a recent report by Forbes, young women between the age 7 to 17 across Black Girls Code chapters in Oakland, New York City, Atlanta and Johannesburg, South Africa will be the focus of the training program.
This partnership program will represent the very first blockchain training program on a national scale for young women of colour.
The Black Girls Code Token
Using the black girls code token, these young girls will be able to practice what they have learned. They will use the token to create their own cryptocurrencies as well as their own smart contracts.
So far, about 60 students have been introduced to blockchain basics (from Solidity development to aspects of cryptocurrency philosophy) through the program.
Speaking about the effectiveness of the project, Kimberly Bryant, Black Girls Code's CEO stated that:
"Our BGC tech divas have embraced blockchain technology with vigour and are excited by its potential to create equity and impact on a global scale. This partnership is an extremely important addition to an already vibrant ecosystem which will flourish by this influx of fresh ideas, perspectives, and insights."
CannaSOS Launches its Anonymous Cryptocurrency Wallet, PTPWallet, for Android and iOS Users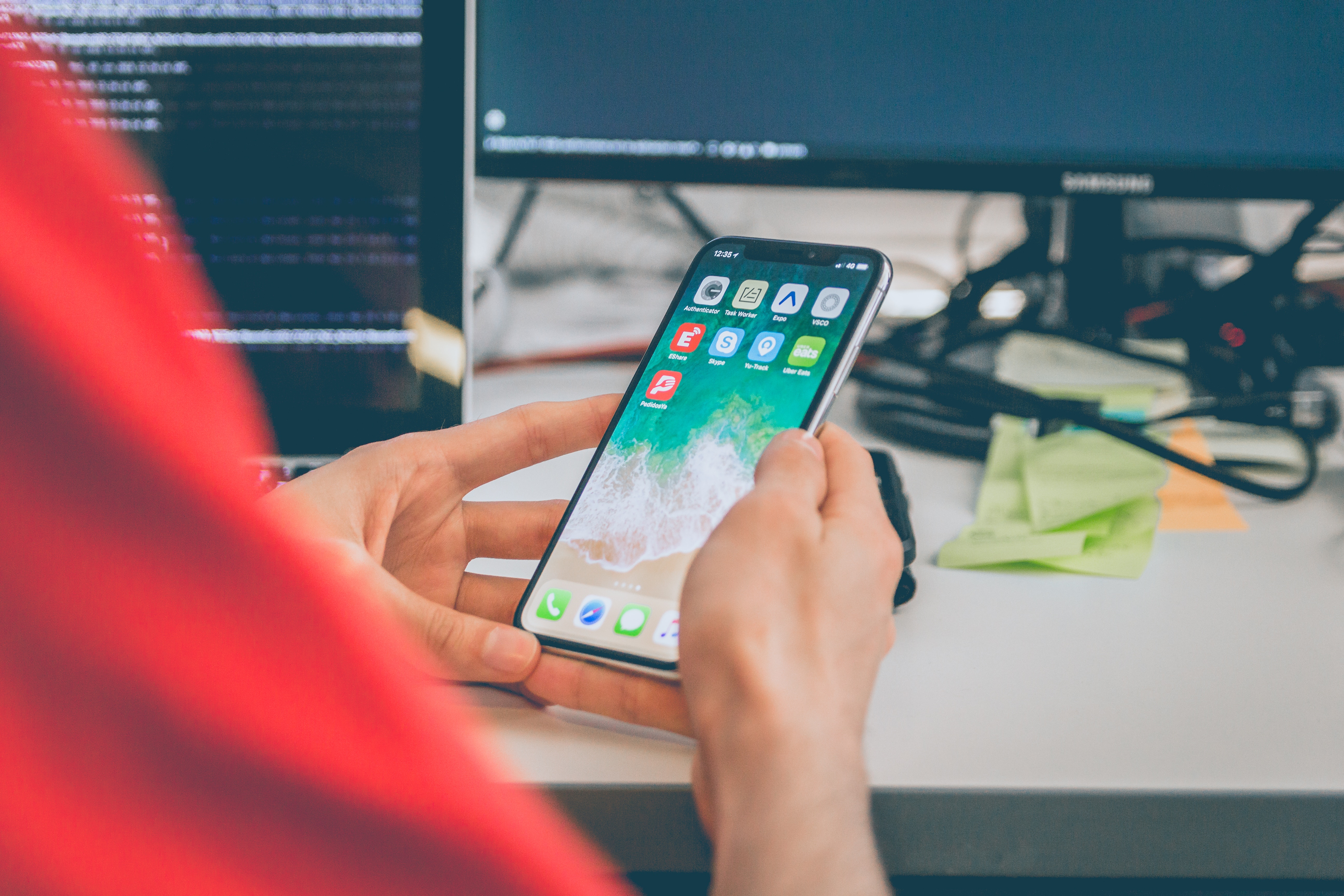 CannaSOS has completed the development of its PTPWallet – a hybrid cryptocurrency wallet that has been created to connect businesses and users in the crypto space. The mobile wallet was launched on the Apple App Store and Google Play Store and is now available for download.
CannaSOS' Contribution to the Cannabis Industry
CannaSOS is a social platform for the Cannabis industry that hopes to change the way cannabis enthusiasts interact with their peers and businesses. The company developed the PTPWallet in order to address the need for a payment processor for the cannabis industry. However, a change in the company's long-term objectives saw CannaSOS develop a wallet that would serve all industries worldwide.
Oleg Cheine, the President and Founder of CannaSOS Corp, said in a press release: "We are very happy and proud to announce that after 11 months of development, PTPWallet is finally live on Google Play Store and Apple App Store. We see the application bridging the gap in the retail sector; something that is crucially missing in the crypto industry."
The PTP Wallet
The team behind PTPWallet considers it a "revolution". This is based on the fact that the cryptocurrency wallet includes a centralised and decentralised technology that seeks to ease the use of its users. Although funds that are sent or withdrawn from the PTPWallet undergo the normal decentralised way, all transactions made within the wallet undergo centralised technology. This means that all transactions done within the wallet are instantaneous, fully anonymous and that the platform can process millions of transactions each second.
The PTPWallet has an inbuilt referral program and a game called 'Drain the Bank' that is akin to a lottery. In addition, the wallet provides users with the ability to build a business page as well as build a loyalty program that provides users with cash back in crypto for purchases they make. The wallet also gives users the ability to send digital currencies via email and SMS making it the only wallet with such a feature.
Cheine went on to add: "After conducting many surveys, businesses, for example, don't really care about decentralised or centralised technology. They all want to use crypto but have to deal with slow transactions speeds and for there to be too much transparency – which could lead to potential hacker attacks or robberies. So, what we did is we incorporated both centralised and decentralised technology, flopped in a bunch of cool new features and now businesses are more connected with our users. The app is free to use and setup takes only around three minutes when you include the business page and loyalty program."
CannaSOS gave users who installed and tested the PTPWallet 1,000 crypto coins for the first six days after it launched in order to celebrate the launch of the app. Users who download the app after the first six days will get 800 crypto coins for the next six days and the coin amount will keep decreasing.
The app is currently available on both Apple App Store and Google Play Store.