The Biggest Cryptocurrency Trends in 2021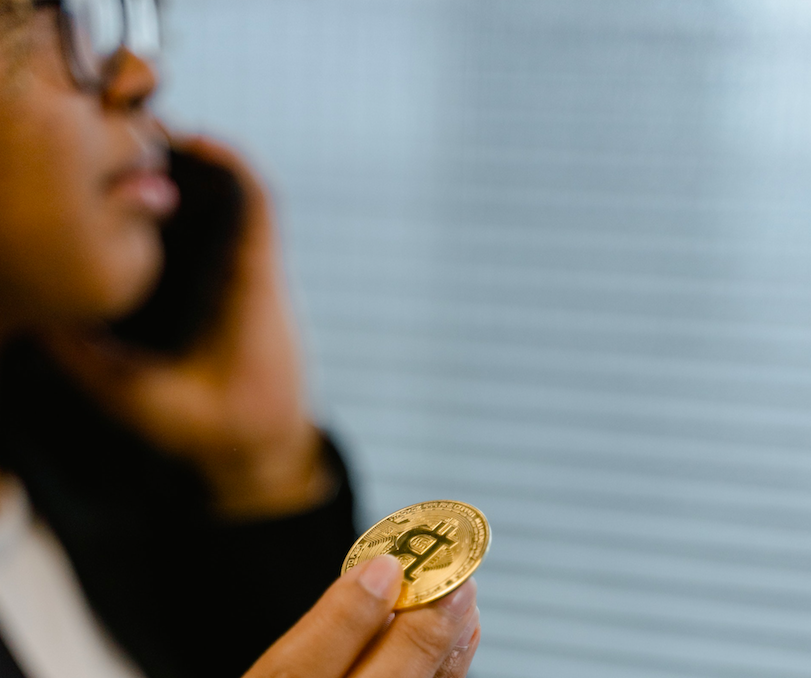 2021 will be remembered as the year in history when cryptocurrency trends grew to new heights. To learn about the biggest cryptocurrency trends in 2021, keep reading.
Institutional Investor Crypto Adoption
More institutional investors adopted cryptocurrencies in 2021, indicating rising acceptance. For instance, asset management company BlackRock commissioned its two funds to invest in bitcoin futures, according to January 2021 SEC filings.
In March 2021, investment bank Goldman Sachs relaunched its crypto trading desk to fulfill the increasing demand from its clients. Another large investment bank, Morgan Stanley, was not left behind either. The bank introduced private bitcoin funds for its clients in 2021. According Coindesk, the bitcoin funds raised $29.4 million in the first 14 days.
Despite the crypto market crash that took place in the second quarter of 2021, institutional investment continues to trend. In May 2021, Glassnode recorded the highest "single-day outflow from OTC addresses in 3.5 months." This shows that institutional investors, who mainly use OTC desks, are buying the dip.
The Rise of NFTs and Crypto Art
When an NFT artwork sold for $69.3 million, the excitement in the space skyrocketed. The NFT art trend spread to every corner of the world, and artists rushed online to create their own NFTs hoping to rake in the big bucks. In Africa, Picha Images and AFEN embraced the trend, keen to take advantage of the opportunity.
While Beeple's 69.3 million 'Everydays: The First 5000 Days' is the most expensive NFT artwork to date, other artists have also cashed in a pretty penny. WhIsBe sold a rotating golden gummy bear skeleton for $1 million. Another artist that goes by the pseudonym Pak sold NFT artwork for $904.41K.
Several CryptoPunks also sold for a lot of money in 2021. For example, the super rare CryptoPunk alien #3100 sold for $7.58 million.
Although the overall NFT market is experiencing a drop in sales in Q2/2021, NFT art projects like CryptoPunks, Meebits, and SuperRare are performing excellently, according to data on Non-Fungible.
Publicly Traded Companies Buying Bitcoin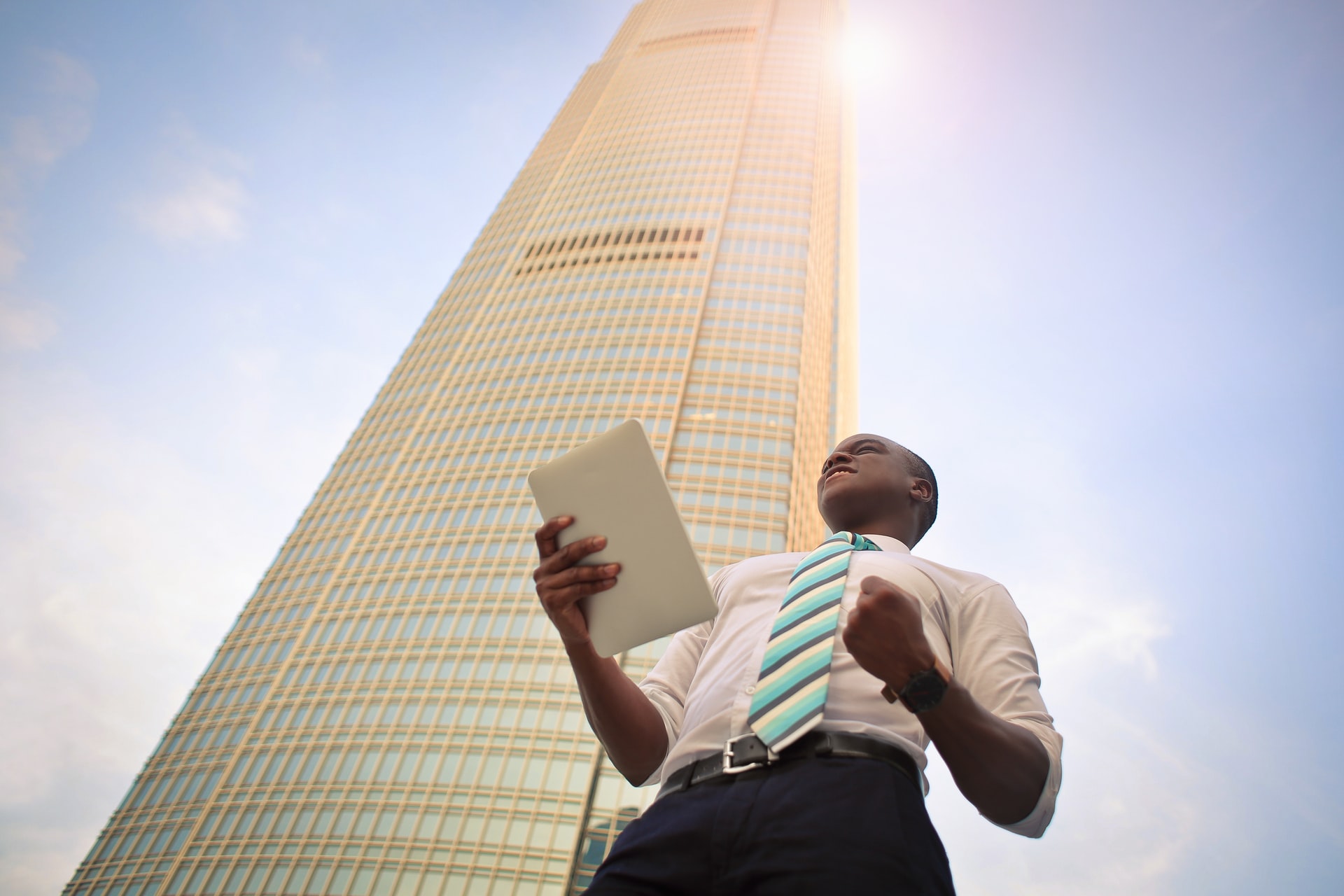 Publicly traded companies have been acquiring a slice of the bitcoin pie as confidence in the cryptocurrency continues to rise.
In 2021, companies like Square, Meitu, and MicroStrategy increased their existing crypto holdings as the market boomed. For instance, on February 23, 2021, payments company Square purchased 3,318 BTC, adding to its October 2020 investment of 4,709 BTC. Chinese company Meitu boosted its total crypto holdings to about $90 million after purchasing $28.4 million in ether and $21.6 million in bitcoin in March 2021.
Even as the market crashed in Q2/2021, MicroStrategy, under the leadership of bitcoin evangelist Michael Saylor, did not waver in its commitment to bitcoin. The company bought 229 BTC in May, bringing their total stash to 92,079 BTC. Interestingly, the company is not done. It plans to offer $400 million senior secured notes to fund another bitcoin purchase.
However, things have been different with Tesla. The company, through Elon Musk's tweets, has publicly displayed its love and hate relationship with crypto. These tweets have, as a result, affected Tesla's stock price and the crypto market. After revealing a $1.5 billion bitcoin investment on February 8, Tesla started accepting bitcoin payments, then stopped shortly after. Next, the drama continued when Elon Musk tweeted that he had broken up with bitcoin, leaving people wondering if Tesla is set to sell its BTC holdings.
Other publicly traded companies that have bought bitcoin include Nexon, Marathon Digital Holdings, and Riot Blockchain.
Defi Apps and Use Cases
DeFi applications and use cases were another huge cryptocurrency trend in 2021. In the first quarter, the value of the crypto assets that DeFi applications were managing grew by 150 percent to $50 billion. Aave had the highest total locked value (TVL) as of June 9, 2021.  The other top DeFi projects based on TVL at the time of writing were Maker, Compound, Curved Finance, Uniswap, and InstaDApp.
Some of the DeFi use cases that are standing out include decentralised exchanges, stablecoins, projects with cross-chain functionality, and derivatives. Uniswap, a decentralised exchange (DEX), has the highest trading volumes. Sushiswap and Synthetix rank second and third, respectively.
Other examples of popular DApps like Bitcoin Keno and Bitcoin Crash.
More Bitcoin Adoption Globally
There are more bitcoin owners globally as companies and individuals rush to grab a share of the limited cryptocurrency. Overall, there are over 200 million crypto users in the world, according to data from Triple A.
The top five countries in bitcoin ownership are the US, Nigeria, Vietnam, the UK, and Turkey. Also, more men (79 percent) than women (21 percent) own cryptocurrencies. 58 percent of the people that own crypto are below 34 years of age.
Paxful CEO Ray Youssef believes that Africa is seeing a lot of cryptocurrency adoption as people look for alternative ways to make a living, store wealth, and send remittances. The P2P platform expects increased growth in 2021 in Kenya and Ghana. Furthermore, Youssef predicted that Cameroon and Ethiopia will "be strong contenders for emerging crypto markets in the" coming years.
Whether people are using crypto to gamble on platforms like BetFury.io, are sending money to family abroad, or use it as a store of value, crypto adoption is growing globally and in Africa.
As 2021 moves to Q3 and Q4, it will be interesting to see how these cryptocurrency trends evolve. Some experts report that NFTs, DeFi, and cryptocurrencies are bubbles that are going to burst. But is this true? Let us wait and find out. Meanwhile, remember to invest wisely.
If you want to use crypto to gamble, check out all of Betfury's bitcoin games here.
Disclaimer: This is a sponsored post. Readers should do their own due diligence before taking any actions related to any company, product, or service mentioned in this article. BitcoinAfrica.io is not responsible, directly or indirectly, for any loss or damage caused by or in connection with the use of or reliance on any content, product, or service mentioned in this post. 
5 Clues About the Identity of Satoshi Nakamoto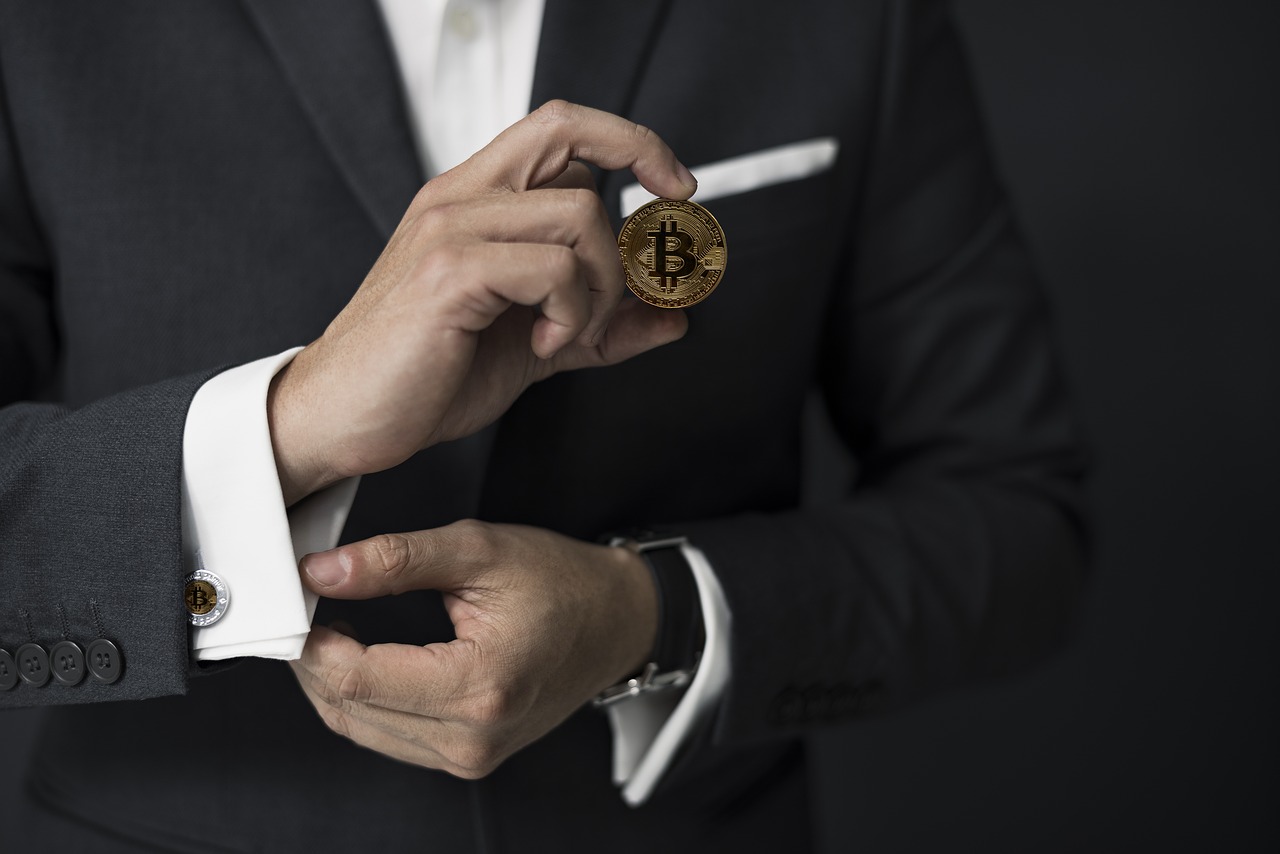 Ever since the launch of Bitcoin 12 years ago, the cryptocurrency community has been desperately trying to work out the real identity of purported creator Satoshi Nakamoto. Writing in an online blog, Nakamoto claimed that he was a 37-year-old man living in Japan, but his impeccable command of the English language, alongside the timestamps connected to his posts, make that outcome an unlikely one.
Instead, Bitcoin enthusiasts have been seizing upon every morsel of information about Nakamoto to try and determine who he, she or they might be. Thankfully, the elusive individual did leave an extensive catalogue of messages and posts, alongside the famous whitepaper in 2008, which give a variety of clues as to their true identity. Here are a handful of the most important – can you use them to crack the case?
Background
Perhaps the starting point for trying to ascertain the identity of Nakamoto should concentrate on his credentials. In the aforementioned whitepaper, Nakamoto displayed an intimate knowledge of both cryptography and financial markets, marking him out as someone who has likely studied one or both. This scholarly background narrows down the field of candidates and suggests that the creator of Bitcoin has both academic and practical experience in these fields.
London Times
The very first 50 bitcoins brought into existence are now known as the "genesis block". Mined by Nakamoto himself, they contained a line of text embedded into their code which read "The Times 03/Jan/2009 Chancellor on brink of second bailout for banks." The cryptic message is in fact the headline of a London Times article which criticized the government for its failure to protect the UK economy. The reference suggests that Nakamoto lives or works in the UK.
Britishisms
The idea that Nakamoto either is British or has lived in the British Isles for an extended period of time is backed up by the language used in his emails, posts and documents. For example, he not only prefers to use British English (such as "favour") instead of American English ("favor"), but he also uses colloquial terms from the UK like "bloody hard" and "flat" instead of "apartment". This has prompted many people to believe that he is, in fact, a British citizen.
Timestamps
Another signpost that Nakamoto might reside in Britain is the times of his internet activity. Analysis of his bitcoin forum posts reveals that he would rarely (if ever) send messages between the hours of 5am and 11am Greenwich Mean Time. What's more, the pattern holds true for weekends as well as weekdays, suggesting that it was more tied to his sleep cycle than his work. For many, it's the final clue that clinches the geographical location of Nakamoto.
Connectivity issues
Although Nakamoto refrained from giving away any personal information from himself, he did admit in one email to Hal Finney in 2008 that he was suffering from connectivity issues and would not be able to receive any correspondence from him at that time. This suggests that he was, at least temporarily, housed at a remote location. Some theorists have speculated that this could be Nakamoto's way of throwing others off the scent, while others believe he is actually Finney himself, though it remains unclear if either hypothesis is accurate.
After his farewell message to the Bitcoin community in 2011, Nakamoto has never been heard from again – and we might never learn his identity. But for insightful commentary on who the mystery man might be, check out the list of possible candidates at https://bitcasino.io/blog/cryptocurrency/the-bitcoin-maker.
How to Send Overseas Bitcoin Remittances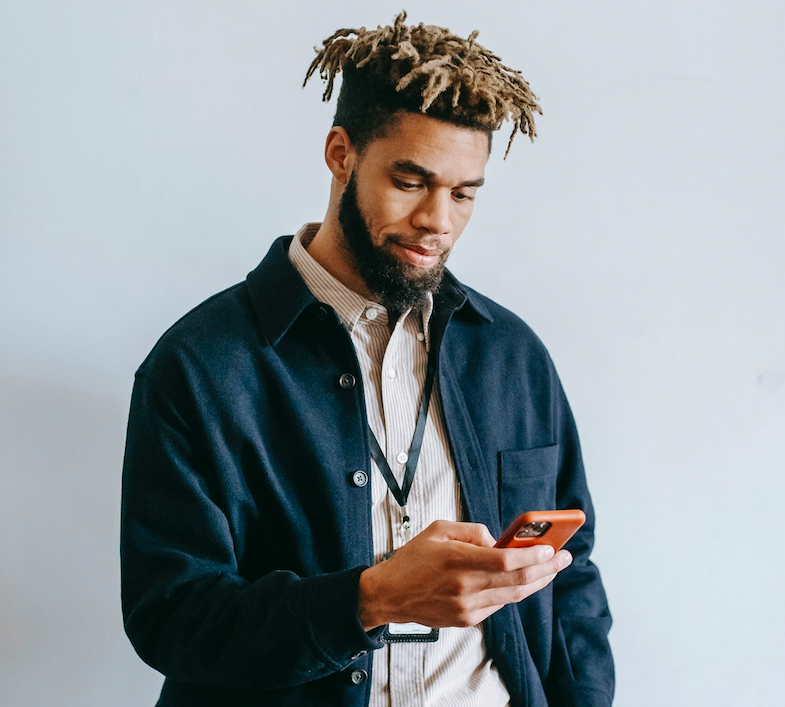 Cheap, fast, and convenient—these are the hopes for every transaction if you often transfer money to your friends and loved ones abroad. But we all know that reality can sometimes be the polar opposite of what we expect. Money transfers are often expensive, rarely instantaneous, and almost nowhere near convenient.
This challenging reality leads many individuals working abroad to find other means of remittances. Luckily, many of them have found Bitcoin (BTC), a cryptocurrency that can change their remittance experience.
We'll talk more about the steps on how to send BTC remittances a little later. But now, let's first walk you through the basics of Bitcoin and its advantages for cross-border money transfers.
What is Bitcoin and Why Is It Ideal for Remittances?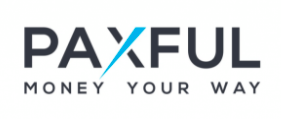 Bitcoin is a currency that works with the help of technology. To use it, all you'll ever need is a secure digital wallet and a smartphone or laptop with internet access. A Bitcoin wallet is like an electronic wallet where you can store, send, receive, track, and manage your BTC funds and transactions. And the best thing about it is that you can get a free crypto wallet in peer-to-peer exchanges like Paxful. Simply create an account and you'll instantly receive one upon signing up.
Many people today use BTC for different purposes and reasons. But for those who are making remittances, Bitcoin is highly ideal for the following reasons:
Cheaper costs – You can directly send money to your friends and family without going through any third party, which cuts the fees for intermediaries. As long as you and your recipient have a digital wallet, direct money transfers are always possible.
Speedy transactions – BTC transactions are known for their quick processing time. With just a few taps on your phone, you can send money in just a few minutes, if not in an instant.
A whole new level of convenience – Since everything you need is right at your fingertips, you won't need to go to a remittance centre or other financial institution to send funds. Bitcoin is available 24/7, so you won't need to worry about business hours, holidays, and weekends. Simply put, remittances in BTC can save you time and money.
Secure money transfers – Every BTC transaction is permanently recorded in its blockchain. This means no one can ever change or delete it—not even Bitcoin's mysterious creator, Satoshi Nakamoto. Bitcoin also has a strong, immutable, and reliable technology that is nearly impossible to be compromised. This allows transactions to be processed smoothly and securely.
Growing adoption – You've probably seen Bitcoin make the headlines today and this is because of its growing adoption worldwide. Nowadays, many companies from various industries are exploring its remarkable potential. You can now use it to buy a cup of coffee, shop clothes online, or buy groceries, among other things.
Highly accessible – Thousands of crypto marketplaces have emerged today, paving the way for many people to jump into the crypto market right away. These platforms allow you to buy and sell BTC or

convert cash to Bitcoin

using hundreds of payment options.
Decentralized nature – Bitcoin is borderless and independent, which means it isn't run or governed by any central authority. Its decentralized nature enables it to be used for different purposes in various countries.
How to Send Overseas Remittances using Bitcoin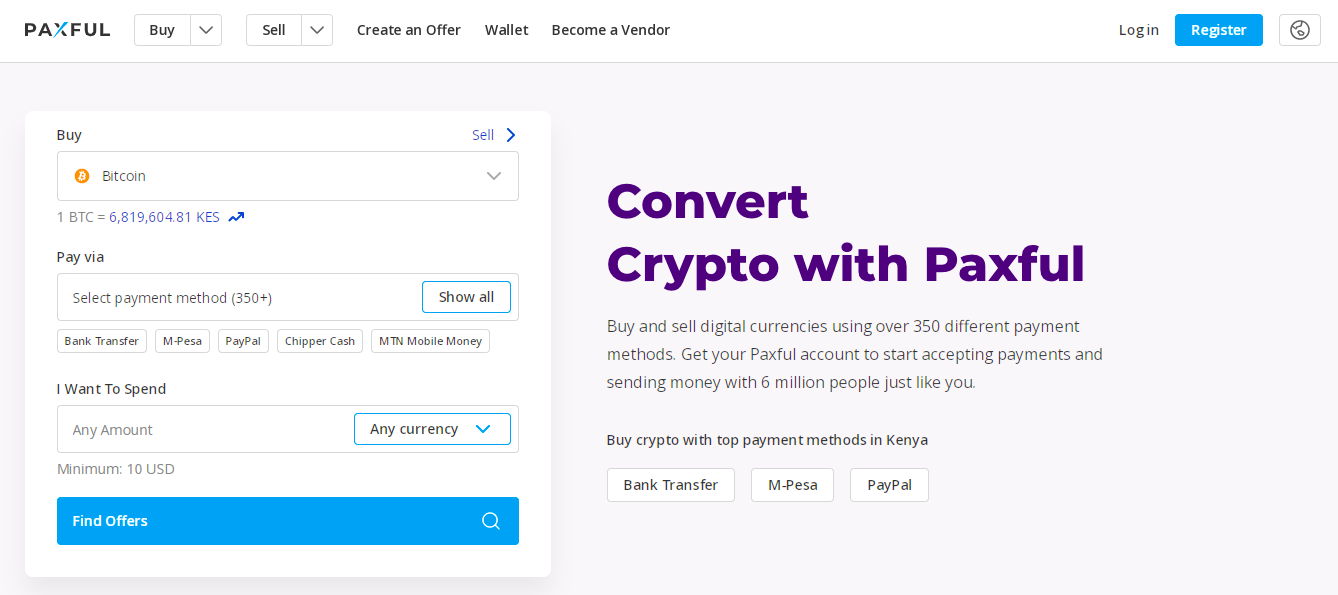 Now that we've learned the benefits of using BTC for overseas money transfers, let's now talk about how to do it. Here are five simple steps on how you can easily send money abroad using Bitcoin on Paxful.
Step 1. Create an account
This applies to both you and your recipient. To make overseas transfers using BTC, you must create your own Paxful account. Make sure to verify it to unlock more exclusive platform benefits.
Step 2. Buy BTC using the payment method you prefer
After creating an account and logging in, the next step is to buy Bitcoin on the platform. On Paxful, you have nearly 400 ways to buy BTC, including the most popular ones in your country. Your payment groups include gift cards, bank transfers, debit and credit cards, online wallets, and a lot more.
Step 3. Ask for your recipient's Paxful Wallet address
Once you've successfully bought fractions of BTC, the next thing you need to do is ask for your recipient's Bitcoin wallet address. You can ask your recipient to simply log in to their account and click Wallet. Under the Bitcoin wallet, click Receive and copy the BTC address that will appear or use the QR code.
Step 4. Send BTC to your recipient's Bitcoin wallet
The next step is to send Bitcoin to your recipient. To do this, go to your Paxful wallet and click Send under your Bitcoin wallet. Enter the amount you wish to send and enter your recipient's Bitcoin address. You can also enter their Paxful username if your recipient is also a Paxful user. Once done, click Continue.
It's important to note that Bitcoin transactions are irreversible, so make sure to double-check your recipient's Bitcoin wallet address before you continue. If you have enabled your two-factor authentication (2FA), you'll be required to enter a one-time password (OTP) into the 2FA code to proceed. After double-checking all details, click Send Bitcoin Now.
You'll be redirected to the Wallet page once your Bitcoin is successfully sent.
Step 5. Your recipient will cash out the BTC
Once your recipient has successfully received the BTC, tell them to cash it out by selling it on Paxful. They can either create an offer to sell it or check existing offers on the Sell Bitcoin page. Your recipient has nearly 400 ways to instantly cash out the Bitcoin you sent. All they need to do is find the payment method that works best for them.
It's Never Too Late to Explore Possibilities with Bitcoin
We get it—Bitcoin and cryptocurrencies, in general, may sound a little intimidating at first. But just like engaging in new endeavours, you'll surely get the hang of it as you go along. Bitcoin remittances are booming for a reason and the things we've listed above are just some of the many benefits it offers. If you're looking to experience the advantages above, the best time is now. It's also best to do a little research before you dive deeper into the crypto world, so you'll know the ins and outs of it.
Good luck!
Disclaimer: This is a sponsored post. Readers should do their own due diligence before taking any actions related to any company, product, or service mentioned in this article. BitcoinAfrica.io is not responsible, directly or indirectly, for any loss or damage caused by or in connection with the use of or reliance on any content, product, or service mentioned in this post. 
Crypto: The Bridge Connecting Our Reality and the Metaverse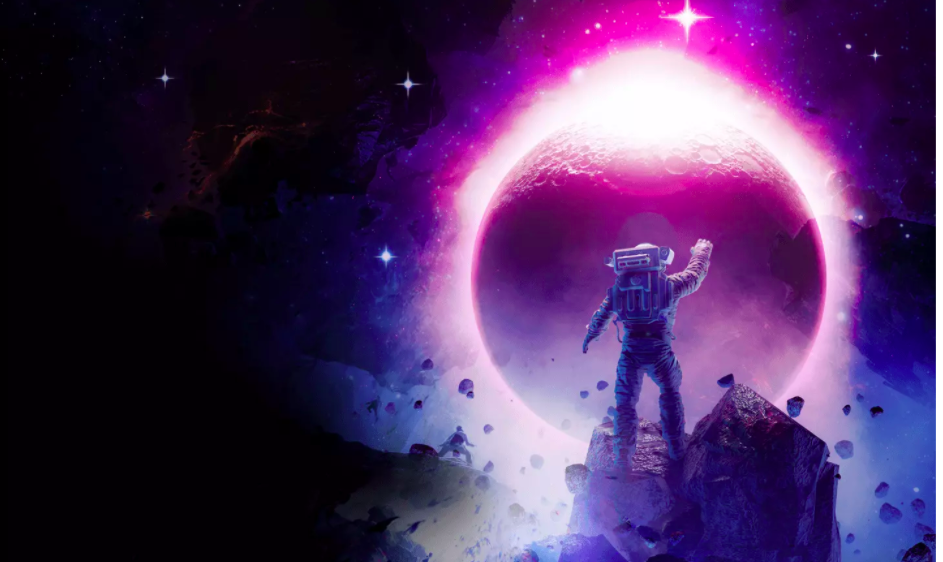 The metaverse is coming, and it's time we prepare ourselves for it. 
You've probably heard all about the metaverse, a fascinating new realm where alternate digital realities, the actual world, and augmented reality collide. The term "metaverse" was first popularised by Neal Stephenson in a science fiction novel published in 1992. Today, the metaverse is no longer a sci-fi term but rather a broad term that encompasses a variety of virtual experiences, locations, and more. And when these new technologies are integrated, they provide us a glimpse of what the internet may become in the future.
Private non-censorable online worlds and virtual economies, such as the metaverse, are an exit from the eroding trust in conventional institutions, centralised corporations, and governments, just as Bitcoin is an exit from central banking and DeFi is an exit from legacy banking and high finance.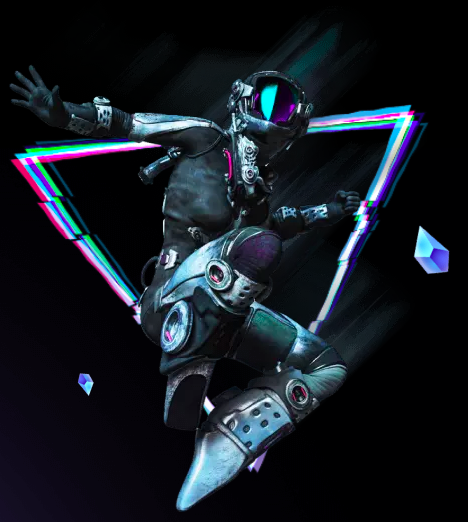 The metaverse, simply put, is a link between the physical and virtual worlds, and anything is possible in this new digital world. As more people spend time in such virtual environments, experts think the metaverse is set to transform how people engage in their daily lives, including how we work, buy things, and have social interactions. The metaverse today is simply a shared virtual space where people are represented by digital avatars. However, people will eventually be able to enter the metaverse, and our physical world will blend with the digital cosmos, thanks to new connectivity, gadgets, and technology.
The metaverse is a successor to the internet, not merely an extension of it. And blockchain technology and decentralised apps play a major role in its development. Without a doubt, it is Gen Z that is bringing the metaverse to life. Gaming, blockchain, cryptos, NFTs, and everything in between have become commonplace among the younger generation. And the majority of them spend a significant amount of time playing multiplayer online games like Warcraft and Final Fantasy.
Several people consider blockchain gaming to be the prototype for an all-encompassing metaverse. And this isn't surprising, considering how many of the metaverse's principles have already been explored and adopted in blockchain gaming. In-game economies, in which players buy and trade goods, have long been popular in video games. The metaverse aims to bring together diverse in-game economies under one virtual experience umbrella.
Connecting the Metaverse with Our Reality with Cryptocurrencies
As the concept of metaverse increasingly evolves into a reality, there's no doubt that there will be an increased demand to deliver permissionless identity, financial services, and high-speed exchange. Moreover, a massive amount of data will have to be stored, and the answer to these problems lies in cryptocurrency and the blockchain technology that underlies it.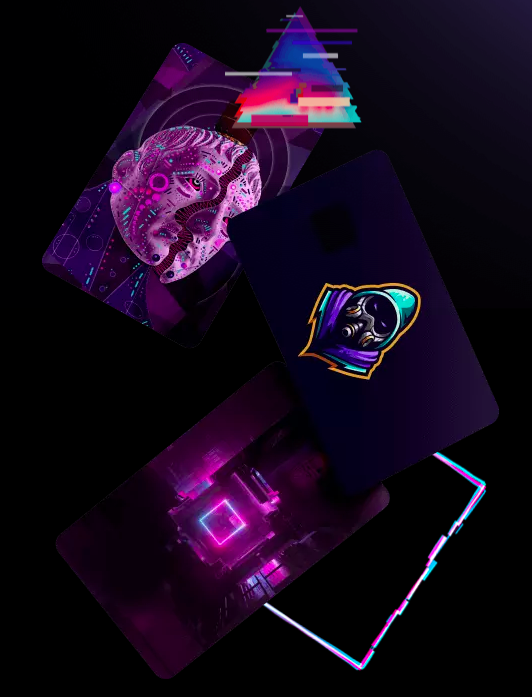 Blockchain technology is already being used to construct virtual economies by projects like The Sandbox, Decentraland, etc. Through these applications, gamers can construct and monetise structures like virtual casinos by using cryptocurrency. Cryptocurrencies could also potentially become the sole legal tender in the metaverse.
In essence, metaversed crypto allows for the merging of real-world and virtual assets in unimaginable ways. Game assets will now be cross-platform, real-world tradeable, and decentralised, allowing gamers to use them for revenue and other benefits across the metaverse.
Moreover, cryptographic protocols for managing digital value and identity in the form of personal avatars will be developed inside a decentralised and open-source virtual environment, and NFTs will facilitate this. From NFT crypto art to other digital collectibles, NFTs are all the rage today, and they play an important role in the metaverse. 
Everything in the metaverse will very certainly need to be represented in some form. This also means that items in the metaverse must be capable of being owned, sold, and transferred. By allowing holders to achieve true ownership over digital items, metaverse in NFTs will play a vital role in providing individuals total ownership of their characters, collected in-game items, and even virtual land.
GameStar Exchange: Pioneering the Metaverse Through NFTs
The world's leading decentralised P2P trading platform, GameStar Exchange is enabling the NFT and metaverse game item market through its unique offerings and tokenomics. On the GameStar platform, artists and game developers can broadcast upcoming auctions for their collections, while collectors can promote their requirements and sell corresponding work. Built on Polkadot, GameStar offers NFTs, game items, gift cards, and DeFi all through a single platform. 
One of the most interesting features of GameStar exchange is the GMS token, the platform's very own utility token. And this token is all set to revolutionise the future of NFT trading, while also pioneering the metaverse through NFTs. Not only does the GMS token provide liquidity for investors and operating funds for the company, but also reduces trading fees by up to 25%. The GMS token may also be used as a universal token among other gaming platforms as well. 
GMS Token – Tokenomics
Token allocation of the GMS token is as follows.
Seed – 2.40%

Private A – 4.00%

Private B – 3.60%

IDO – 1.00%

Team incentive – 15.00%

Marketing and operations – 3.40%

Liquidity – 0.06%

Ecosystem – 60.00%

DAO – 10.00%
Coming Soon: IDO Launch
GameStar Exchange IDO is all set to be launched on 27th October 2021 and will be launching on three dynamic platforms – DuckStarter, Lightning, and Polkaex. In the next few quarters, more important features and announcements are coming up, so make sure that you stay tuned. 
To learn more about GameStar Exchange, click here. You can also follow GameStar on Twitter, Medium, and Telegram to stay updated.
Disclaimer: This is a sponsored post. Readers should do their own due diligence before taking any actions related to any company, product, or service mentioned in this article. BitcoinAfrica.io is not responsible, directly or indirectly, for any loss or damage caused by or in connection with the use of or reliance on any content, product, or service mentioned in this post.