Zimbabwean Insurance Companies Told to Embrace Blockchain Technology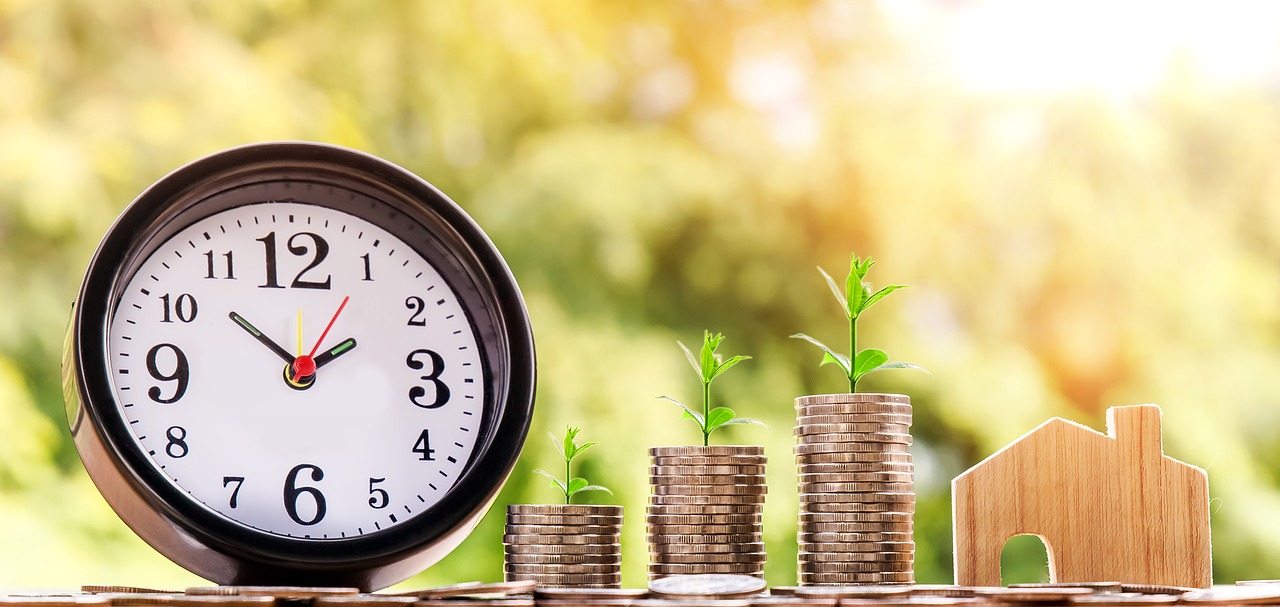 A senior official at the Insurance and Pensions Commission (IPEC) in Zimbabwe has urged local insurance companies to adopt blockchain technology to solve the low insurance and pensions penetration. 
Adopt Blockchain Technology in the Insurance Industry
The chairman of IPEC, Lynn Mukonoweshuro, has advocated for the adoption of the blockchain in the insurance industry. She challenged the market to lead the way in adopting the technology to achieve universal access to insurance and pensions.
Mukonoweshuro said that the current methods of insurance delivery, which rely entirely on the use of brokers and agents, do not ensure financial inclusion.
She added that it was time to make use of technology to create products tailored specifically to the needs of 'the digital customer' as this has been a rising trend in the population.
"We have been challenging all our businesses to say we have been failing to drive insurance penetration through traditional methods, so it only makes sense that we do it in a techno-savvy manner that appeals to the new generation. And we are very conscious of the relevance and the positive impact of blockchain technology. We believe that for blockchain technology the time has come for us to embrace it as an insurance industry and take advantage of it to lower delivery of insurance to the population of Zimbabwe," said Mukonoweshuro.
This call for action comes when many giant global insurance companies are embracing the blockchain with open arms. The technology is said to be able to better quantify and manage risk and improve underwriting and claims adjustments. 
An Effective Solution
Marsh, an insurance broking and risk management company with a branch in Zimbabwe, uses commercial blockchain service for proof of insurance.
Marsh believes that the certificate of insurance process will be transformed "from complicated and manual to streamlined and transparent, allowing clients to speed up necessary business functions such as hiring contractors and transferring risk while increasing coverage certainty." 
Mukonoweshuro believes using the blockchain is an effective way of resolving the problem of low insurance and pension's penetration.
"These technologies provide new ways to measure, control, and price risk, engage with customers, reduce cost, and expand insurability," she concluded.
IPEC has already set aside resources that will go towards building capacity in the area of technology and financial inclusion. The regulator has also initiated a Research and Innovation Unit within IPEC. Their duty is to collaborate with institutions to ensure that they can facilitate innovation and digital transformation of the insurance industry.
Mukonoweshuro's comments concur with newly appointed Finance Minister Mthuli Ncube's views on technology. Minister Ncube said that Zimbabwe should invest in understanding innovations without dismissing the idea immediately. 
IBM, Ford, LG Chem and Huayou Cobalt Join Forces in Cobalt-Tracking Blockchain Project in Congo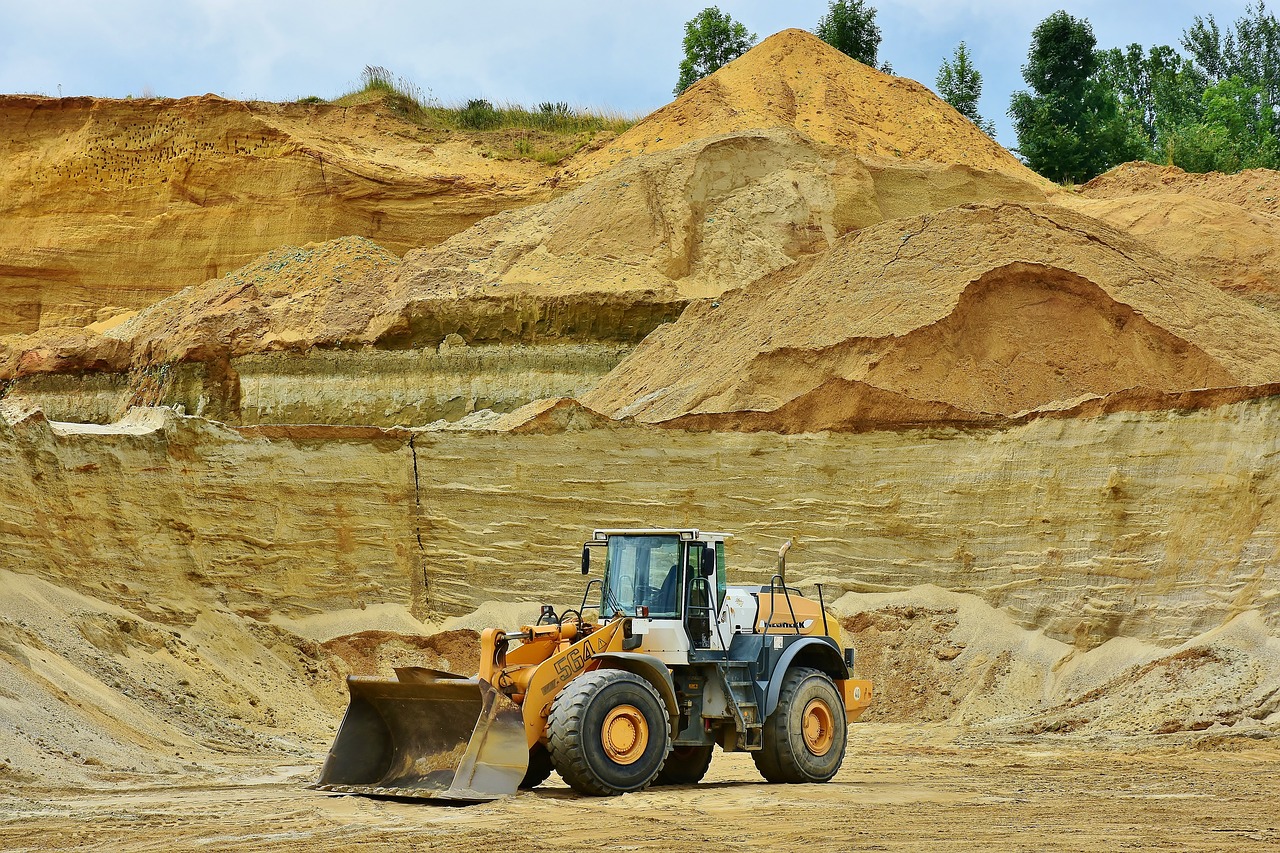 Technology giant IBM, carmaker Ford, China's Huayou Cobalt, and South Korean cathode maker LG Chem have partnered in a new blockchain project that is set to monitor the supply chain of cobalt in the Democratic Republic of Congo.
Making Cobalt Mining "Cleaner" in the Congo
The project is meant to help manufacturers ensure that children are not involved in the mining process for cobalt that is used in lithium-ion batteries and neither does it fuel any type of conflict, according to a report by Reuters. Responsible-sourcing group RCS Group has been overseeing the pilot project since December of last year until it was officially announced on Wednesday.
In the past few years, companies have been put under pressure by investors and consumers to prove that no human right abuses occur when minerals are mined. However, this has been a huge challenge given that manufacturers had no way of tracking the entire journey of the raw materials.
The project will focus on the industrially mined cobalt in Congo and monitor the supply chain process of lithium-ion batteries that are used in Ford vehicles.
DR Congo, a country that is afflicted with political tension and civil war, has a huge concentration of cobalt that is needed in high volumes for electronic devices and electric vehicles. The outcome of the elections that were held in December are still being contested to date despite being Congo's first democratic elections to be held in six decades and were geared towards change of power.
Blockchain-based Cobalt Tracking Platform
According to RCS Group, the IBM blockchain platform may be used to incorporate other minerals as well as give artisanal miners an opportunity to be part of a blockchain-based network of authorised participants in the future.
The pilot project, which is expected to end around mid-2019, will see cobalt from the Huayou's industrial mine be placed in secure bags, recorded onto the blockchain and tracked from the mine and smelter to the cathode and battery plant owned by LG Chem in South Korea and then to Ford's plant in the United States.
Minerals can be difficult to track given that they are often mixed with minerals from different sources in the smelting process. To counter this, the RCS project is expected to implement best practices by making use of the guidelines developed by the Organisation for Economic Cooperation and Development.
IBM also has plans to explore the probability of chemical analysis using artificial intelligence to identify the origin of cobalt and certify that clean cobalt was not fused with minerals that were sourced in an irresponsible manner.
Speaking to Reuters, the General Manager of IBM's mining and industrial sector business, said: "There is no fool-proof method, but you have to keep the ball moving forward, to keep raising the level of accuracy. Blockchain has been proven to be a very effective technology in raising the bar."
ConsenSys Partners With Black Girls Code to Teach Blockchain Coding to Young Women of Colour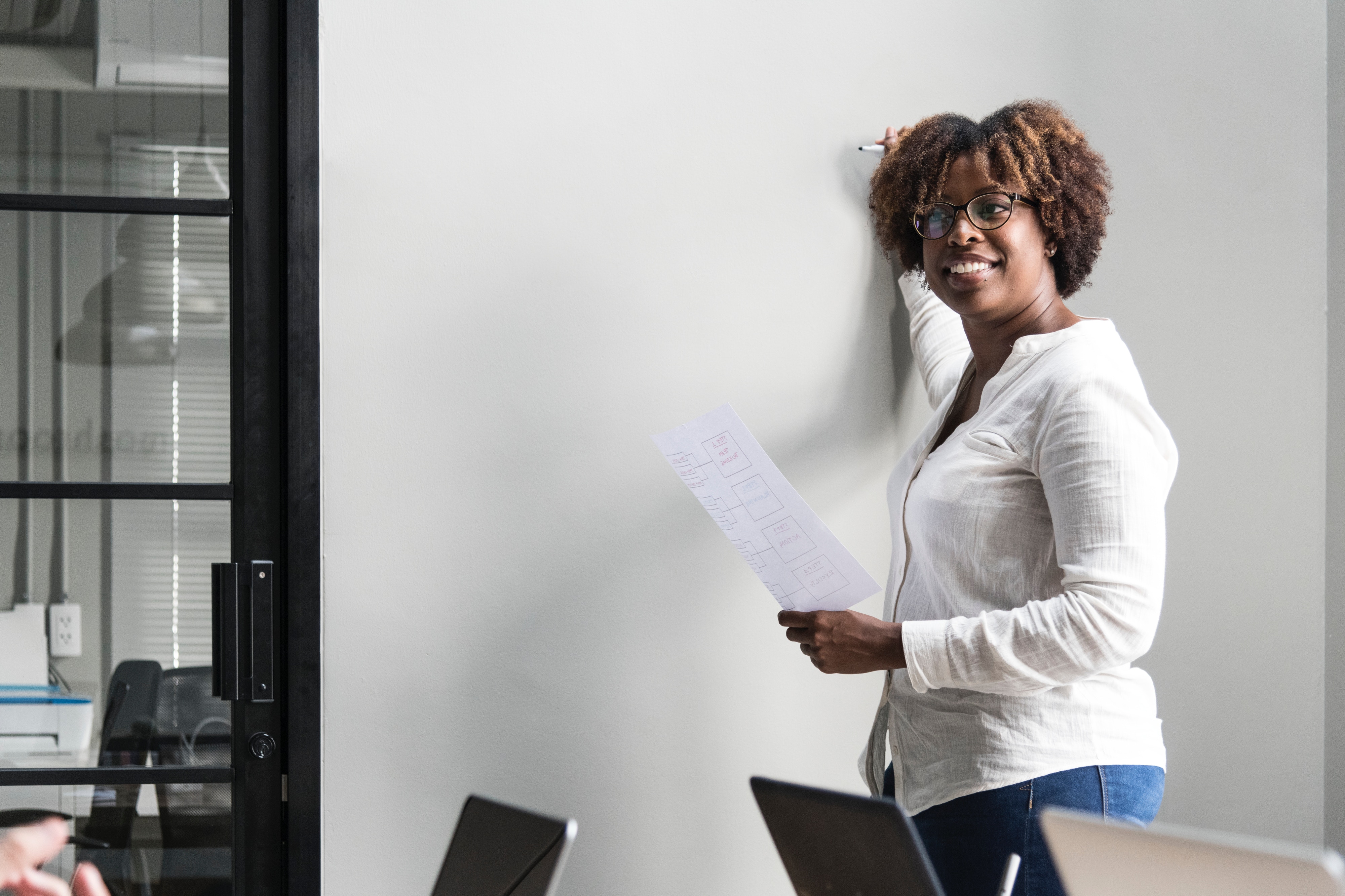 ConsenSys – the leading Ethereum development lab – has partnered with the non-for-profit organisation Black Girls Code to increase the number of young women of colour in the computer programming community.
ConsenSys and Black Girls Code to Teach Blockchain Coding to South African Girls
With its focus centred on impacting young women with blockchain coding knowledge, ConsenSys and Black Girls Code have decided to create a comprehensive blockchain technical training curriculum that will cover topics such as cryptocurrency, the fundamentals of blockchain technology as well as solving for user experience problems. Through this, young women of colour will be provided with everything they need to make an entrance into the blockchain industry.
According to a recent report by Forbes, young women between the age 7 to 17 across Black Girls Code chapters in Oakland, New York City, Atlanta and Johannesburg, South Africa will be the focus of the training program.
This partnership program will represent the very first blockchain training program on a national scale for young women of colour.
The Black Girls Code Token
Using the black girls code token, these young girls will be able to practice what they have learned. They will use the token to create their own cryptocurrencies as well as their own smart contracts.
So far, about 60 students have been introduced to blockchain basics (from Solidity development to aspects of cryptocurrency philosophy) through the program.
Speaking about the effectiveness of the project, Kimberly Bryant, Black Girls Code's CEO stated that:
"Our BGC tech divas have embraced blockchain technology with vigour and are excited by its potential to create equity and impact on a global scale. This partnership is an extremely important addition to an already vibrant ecosystem which will flourish by this influx of fresh ideas, perspectives, and insights."
CannaSOS Launches its Anonymous Cryptocurrency Wallet, PTPWallet, for Android and iOS Users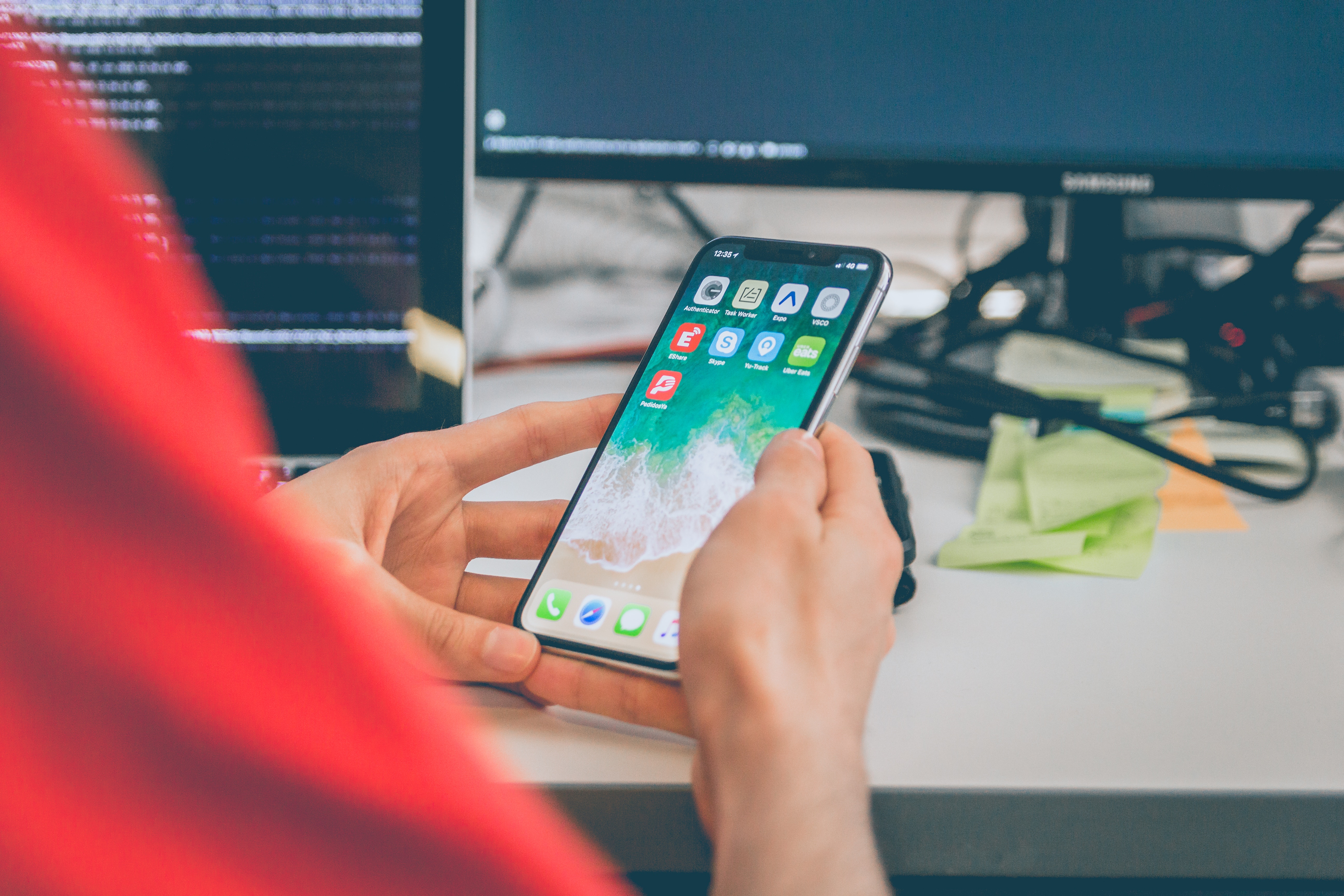 CannaSOS has completed the development of its PTPWallet – a hybrid cryptocurrency wallet that has been created to connect businesses and users in the crypto space. The mobile wallet was launched on the Apple App Store and Google Play Store and is now available for download.
CannaSOS' Contribution to the Cannabis Industry
CannaSOS is a social platform for the Cannabis industry that hopes to change the way cannabis enthusiasts interact with their peers and businesses. The company developed the PTPWallet in order to address the need for a payment processor for the cannabis industry. However, a change in the company's long-term objectives saw CannaSOS develop a wallet that would serve all industries worldwide.
Oleg Cheine, the President and Founder of CannaSOS Corp, said in a press release: "We are very happy and proud to announce that after 11 months of development, PTPWallet is finally live on Google Play Store and Apple App Store. We see the application bridging the gap in the retail sector; something that is crucially missing in the crypto industry."
The PTP Wallet
The team behind PTPWallet considers it a "revolution". This is based on the fact that the cryptocurrency wallet includes a centralised and decentralised technology that seeks to ease the use of its users. Although funds that are sent or withdrawn from the PTPWallet undergo the normal decentralised way, all transactions made within the wallet undergo centralised technology. This means that all transactions done within the wallet are instantaneous, fully anonymous and that the platform can process millions of transactions each second.
The PTPWallet has an inbuilt referral program and a game called 'Drain the Bank' that is akin to a lottery. In addition, the wallet provides users with the ability to build a business page as well as build a loyalty program that provides users with cash back in crypto for purchases they make. The wallet also gives users the ability to send digital currencies via email and SMS making it the only wallet with such a feature.
Cheine went on to add: "After conducting many surveys, businesses, for example, don't really care about decentralised or centralised technology. They all want to use crypto but have to deal with slow transactions speeds and for there to be too much transparency – which could lead to potential hacker attacks or robberies. So, what we did is we incorporated both centralised and decentralised technology, flopped in a bunch of cool new features and now businesses are more connected with our users. The app is free to use and setup takes only around three minutes when you include the business page and loyalty program."
CannaSOS gave users who installed and tested the PTPWallet 1,000 crypto coins for the first six days after it launched in order to celebrate the launch of the app. Users who download the app after the first six days will get 800 crypto coins for the next six days and the coin amount will keep decreasing.
The app is currently available on both Apple App Store and Google Play Store.