Luno Survey Shows Low Consumer Confidence in Current Financial System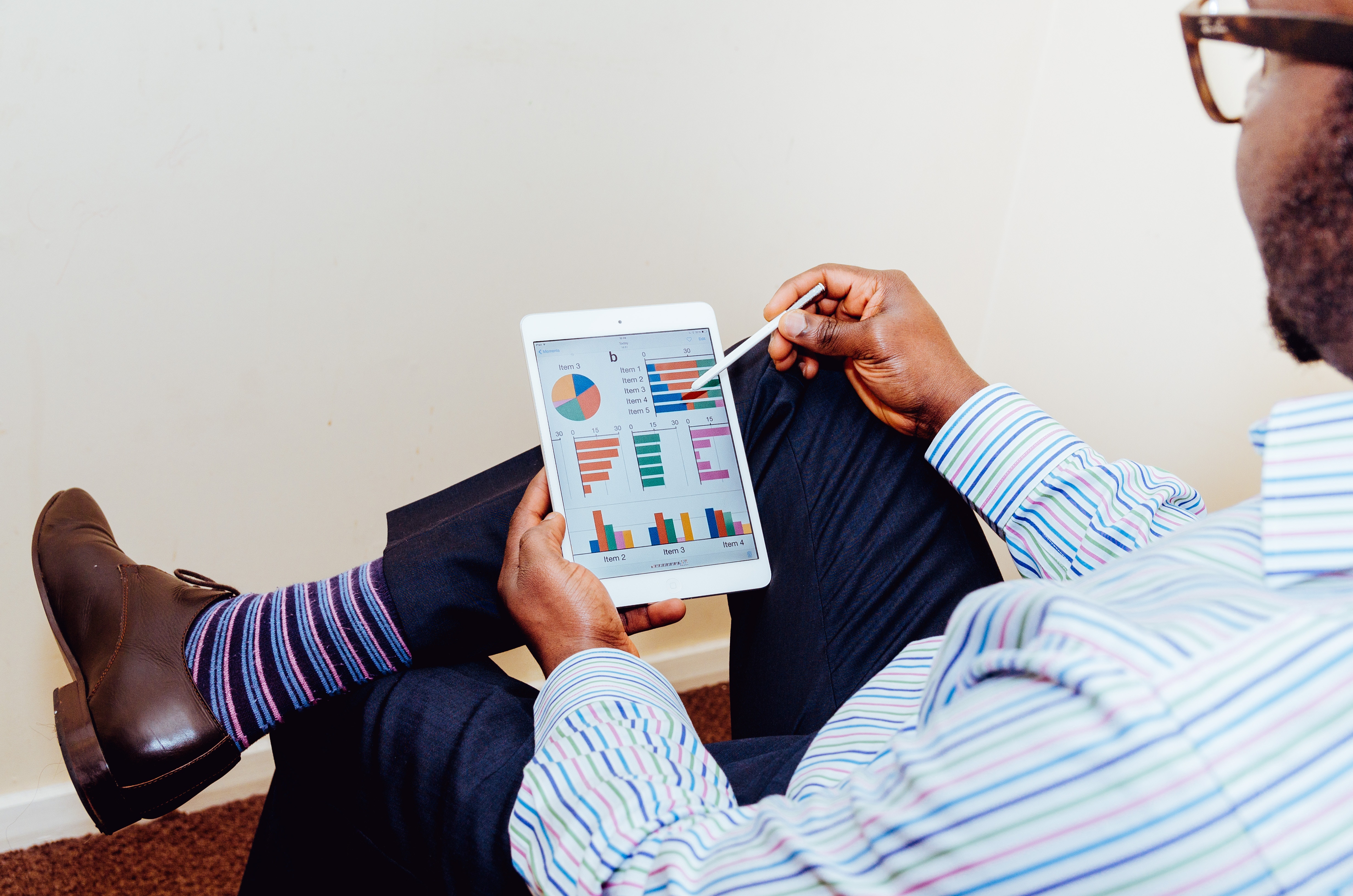 As the United Nations Monetary and Financial Conference celebrated its 75th anniversary on July 1, Luno released findings indicating that consumers from emerging markets have low confidence in the current financial system. The conference, also known as the Bretton Woods Conference, established the financial system we use today in 1944.
The Future of Money Survey
Luno's Future of Money survey discovered that security is one of the areas of concern in the current financial system. These views were given by 36 percent of respondents from South Africa, 35 percent from Nigeria, and 24 percent from the UK. The other areas of main concern are transparency and economic benefit.
Marcus Swanepoel, CEO of Luno, said: "The survey results show that emerging markets are seeking a change to the financial system which was created 75 years ago. The increase in population, changes to the distribution and inequality of wealth, at a time of tremendous steps forward in technology means that the current financial systems need to undergo another Bretton Woods moment."
Furthermore, the survey showed that consumers from emerging markets have a more developed understanding, protection, and knowledge of money compared to those from developed markets. This is because they do not have direct access to wealth, the report explained.
Struggling Economies
Although our current financial system was established 75 years ago, many countries are still struggling economically. According to the survey, 27 percent of South Africans and 23 percent of Nigerians felt that their economies were performing poorly. This view was held in rural areas more than in urban areas because the former has inadequate financial systems.
Moreover, 23 percent of respondents in Nigeria and 22 percent of respondents in South Africa said it was challenging for them to send money overseas.
"We have seen little change to the global monetary system over the last 75 years, particularly amongst developed economies where financial institutions have built a system around the transfer of currencies, assets, and commodities which benefit a stable and strong economy. As technology advances, it is important that institutions globally find a way of adopting these advancements, enabling emerging markets to have the same access to money and transfer of assets," Swanepoel stated.
The survey further revealed that 91 percent of South Africans pay for a personal bank account while 75 percent use mobile banking. Additionally, South Africa had the second highest percentage of respondents that said they invest in products such as mutual funds and stocks.
Luno is a global crypto company that carried out the Future of Money survey to understand the world's view of the current financial system. The survey questioned more than 7,000 people from South Africa, Nigeria, Italy, Malaysia, the UK, France, and Indonesia.
Factors Affecting Online Gaming In Lockdown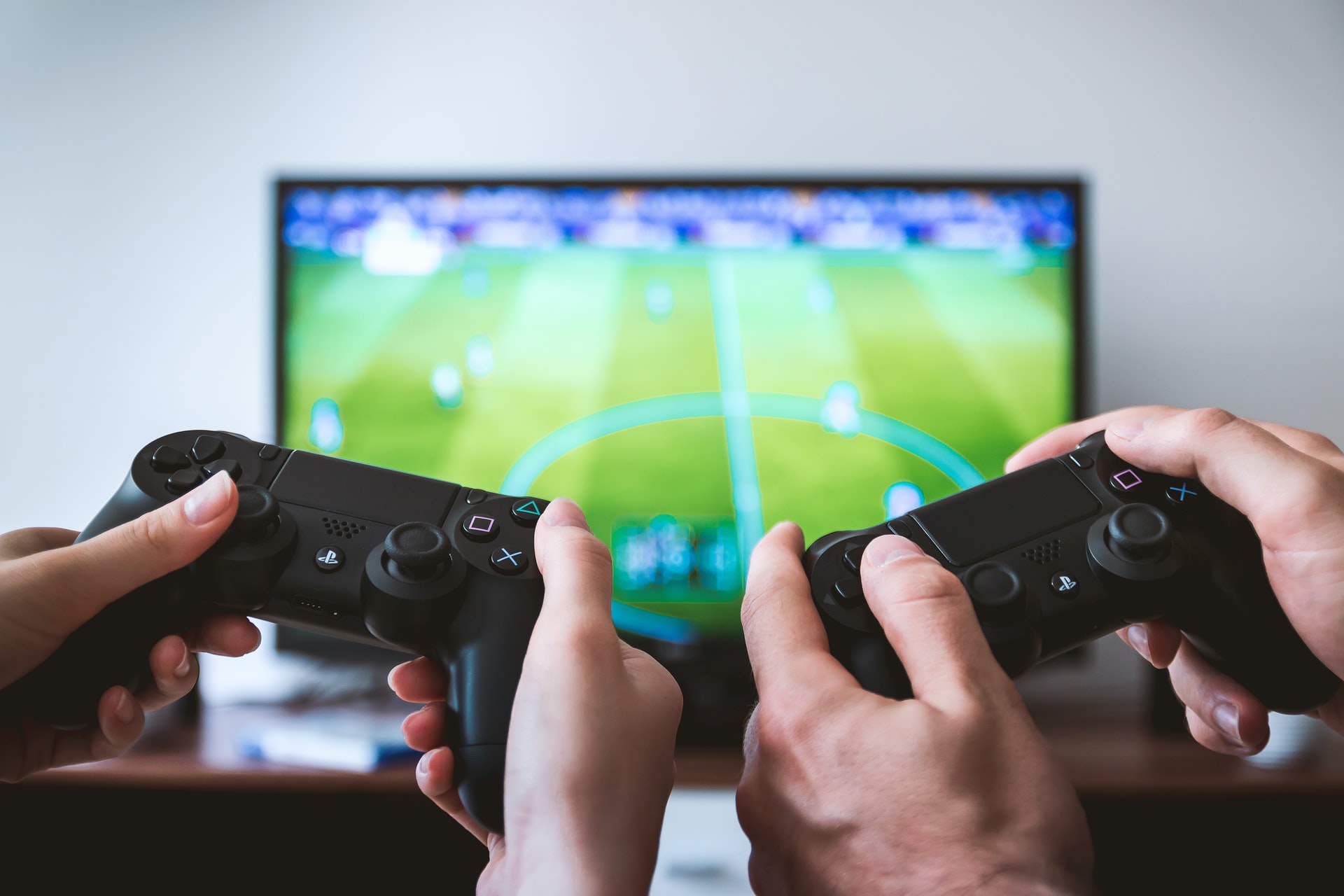 Mental health experts have seen a rise in video-game addiction during the Covid-19 lockdown
A solution is needed for gambling and online gaming to prevent long-term addiction
With much of the country and the world in lockdown, the number of people playing online games has exploded. It has become the normal way to pass time when locked in quarantine, and health officials have lauded it as a smart way to keep off the street. But has anybody looked into the real effects of online gaming and gambling?   
1. Gaming Addiction Increased During the Lockdown
Online video game addicts show the same signs as problem gamblers, with the usual characteristics like stress, anxiety, mood problems, isolation, and even depression. The risk of gaming addiction is at an all-time high, thanks to the Covid-19 lockdown that has got tens of millions of people stuck in the house with nothing to do – and plenty of bandwidth.
There are dozens of call centers run by the National Council on Problem Gambling, and they've all registered an increase in calls from people addicted to online games. Support groups have also had a higher number of patients relapsing – and this is happening all across the globe. But while gambling is presenting a public health emergency for the health sector, much of the focus is on tackling Covid-19, so that means staying at home.
2. Gamers in the U.S., Japan, And Italy Are Playing More During Lockdown
The World Health Organization has been pushing the same message- to stay at home and interact using the internet to prevent the spread of Covid-19. This has played a part in the growth of online gaming, as well as online casino gambling, which has become another problem in the current internet addictions. Having the option to go online and play games against people from all over the country (and the globe) is a good thing because it makes individuals feel that they don't have to leave the house to meet people. However, it is likely that the current lockdown will cause more people to become addicted to games like StarCraft and Counter-Strike.
At normal times, one out of a hundred people struggle with severe gaming addiction. But that figure could possibly double during the ongoing pandemic, and it's not clear how many of these people will drop the habit once the lockdown ends. We are likely to see changes in social dynamics even after the Coronavirus has been handled, and since people now want to impress each other online instead of in real life, gaming will become more normal (and problematic). 
3. People Bet on Online Gambling To Kill Boredom
There's only so much that one can do around the house. It's also worth mentioning that we are social creatures, so if physical contact won't do, then the next thing is to have fun online. Gaming platforms like Steam and Microsoft's Xbox have had record numbers these past few weeks. Verizon registered 75% growth in gaming usage on its communication network. For people who are prone to gaming and gambling addiction, this is the most anxious time. Games like Warcraft and others that don't have a structured end can suck you in and make it extremely difficult to disengage and go back to normal life.
The biggest reason given for the increase in online gaming and gambling has been boredom. People just don't have anything else to do, and it doesn't help that health experts are actively encouraging online gaming as a way to get through the lockdown.   
4. Online Gambling Risks During Covid-19 Lockdown
The world is very upsetting at the moment, and it's likely that we won't have immediate solutions for the economic effects of this lockdown, nor the mental health effects that come from the changes to our social lives and personal lives. Online gambling presents just one more problem that will come out of the Covid-19 era, and it's not yet clear what the outcome may be.
In the meantime, it is wise to avoid spending too much time on any one thing online, whether it's gaming or gambling on online casinos, which in itself may be worse than online gaming because you could end up broke. Here are a few tips for identifying a gaming addiction and seeking solutions:
Ask help from friends and family

Don't quit cold turkey

Count and record your total weekly playing hours

Don't encourage a negative mindset

Identify how severe your problem is

Accept responsibility for your addiction
Stay alert during this lockdown and pay attention to how you spend your time online. Gaming may be a cool way to spend time online, but there are many more things you can do that won't cause addiction – or disconnect you from the real world. Keep safe! 
Bitcoin Africa's Weekly News Roundup – April 10, 2020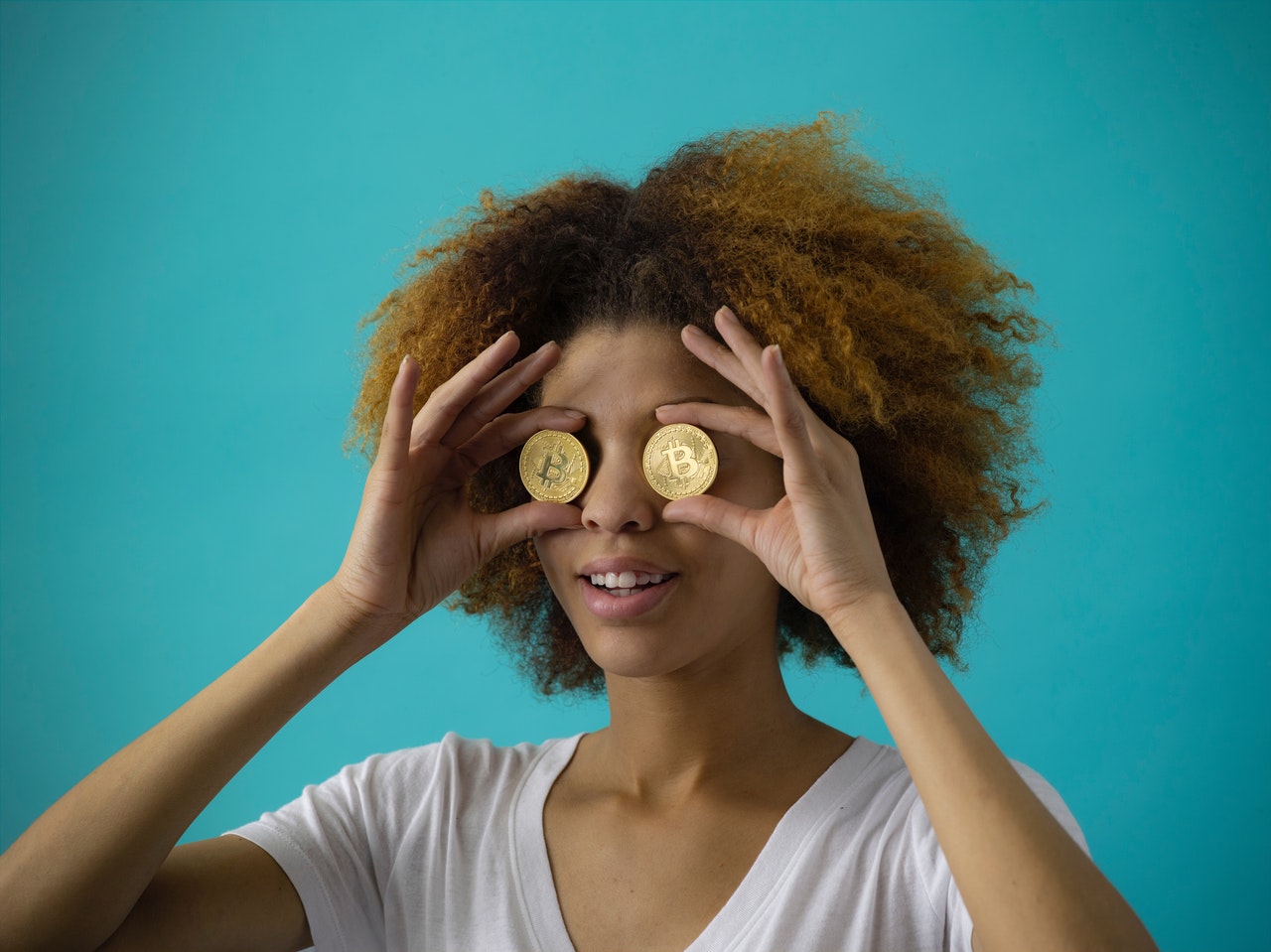 In Bitcoin Africa's Weekly News Roundup, we look at the biggest blockchain and cryptocurrency stories from Africa in the week leading up to April 10, 2020.
Here are our top picks!
Paxful Continues to See Growth in Africa
Paxful saw a 116 percent increase in trading volume compared to the same time last year, amidst the current COVID-19 crises.
This is particularly interesting not just because of the pandemic but also considering the current market conditions. In March, bitcoin experienced high volatility, which resulted in the sharpest 24-hour price drop since 2011.
Nigeria recorded a 15 percent increase, with Kenya following with a 7 percent rise in trading volume on Paxful. South Africa and Ghana recorded 2 percent and 1 percent growth in volume, respectively.
Data from P2P data platform UsefulTips shows Paxful is also seeing growth in French-speaking countries in Sub Saharan Africa. The seven-day volume chart indicates that the Central African Franc (used in the Central African Republic) and West African Franc are in the top seven currencies from Africa.
LocalCryptos Stakes A Claim in African Market
Continuing with developments from P2P platforms, LocalCryptos has also recorded strong growth on the continent in March.
According to data from LocalCryptos, Kenya recorded the biggest growth in Africa. At the beginning of 2020, the daily average of trades created from Kenya was 15. In March, the numbers increased by 300%, with an average of 60 trades per day.
Speaking to Bitcoin Africa, Micheal Foster, CEO of LocalCryptos, mentioned that majority of the transactions from Kenya are done through MPESA.
"On LocalCryptos, peer-to-peer crypto trading is growing faster in Africa compared to any other continent. In recent months, LocalCryptos trading activity across all of Africa has doubled. In the same time period, Asia and Europe grew by 30%. We're predicting that LocalCryptos' African numbers are going to double again soon as more Africans embrace blockchain technology."
"M-Pesa is driving LocalCryptos' growth in Kenya today. More than half of peer-to-peer crypto transactions in Kenya use M-Pesa," he added.
The second-fastest-growing market in Africa for LocalCryptos is Nigeria. Peer-to-peer trading volume has more than doubled in Nigeria since December 2019. South Africa and Ghana follow as African countries with high trade volumes on LocalCryptos.
No Physical Bitcoin Exchange – Ebitcoinics 
Local Ghanaian cryptocurrency startup Ebitcoinics has suspended physical exchange services in Ghana. Before this change, eBitcoinics ran a physical cryptocurrency exchange where anyone could walk in to make trades.
However, due to the COVID-19 pandemic that has hit several African countries, including Ghana, the exchange has closed its physical shops to traders.
Finally, the price of bitcoin (BTC) is roughly flat week-on-week, trading at around $6,800 per coin at the time of writing. 
4 Things You Should Know About Investing in Cryptocurrencies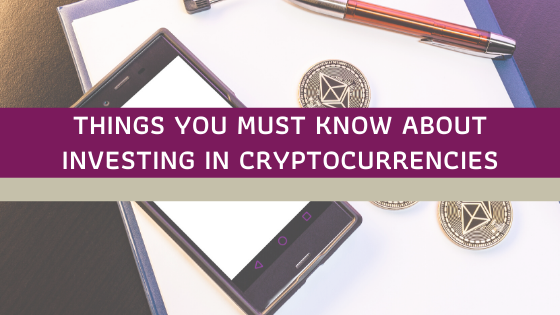 If you go through any blog or information platform related to finance and investments, you would have certainly come across the word 'cryptocurrency.' In recent years, cryptoassets like bitcoin have been dominating the headlines as more and more people are developing an interest in this sphere. Prices have skyrocketed and are projected to increase further in the next few years.
Despite the influx of new investors, you might be a bit skeptical as to what investing in cryptocurrency actually entails and how suitable it will be for you to do so. Here are a few points you should go through to understand if investing in cryptocurrencies is a good idea:
1. Blockchain technology is the future
Almost all cryptocurrencies rely on blockchain technology to function. The blockchain enables trustless, peer-to-peer transactions that are (generally) recorded on a public ledger. 
Here's how it works: the financial details of all the transactions ever made are recorded in the blockchain and can be viewed by anyone who wants to. Due to its success in the cryptocurrency industry, blockchain technology is now being adopted by various financial institutions to keep track of transactions. Blockchain technology is poised to dominate systems in the future and it will be good to become acquainted with the technology early on.
2. Improved regulations
As it has developed, the rise of Bitcoin has brought in several regulations. Governments of various countries, where crypto is used widely, have taken several steps to put regulations in place that would ensure that investors' money is secured and that they are protected from crypto scammers.
In the initial years of Bitcoin, many people were skeptical of investing because they believed that there was too much of a free reign and it needed some regulations in place to ensure investors' safety. With actions by financial regulators, most of their doubts have been removed as there is now lesser uncertainty in investing in crypto. 
3. The investing process is quite simple
As cryptocurrencies are now becoming increasingly popular, with more and more people investing in it, startups are simplifying the process of investing even further to attract more people. Much of these simplifications can be owed to cryptocurrency exchanges that have been set up over the past few years.
Cryptocurrency wallets have also eased the process as you can simply purchase the services of one with your credit/debit card and then use it to store all of your cryptocurrency in a secure manner. All you need to do is to find a suitable platform to trade cryptocurrency.
Make sure that you spend time to go through the conditions of different platforms and select the ones you feel the most secure about. When you make a purchase via the platform, the crypto will be transferred to your virtual wallet where it will be kept securely until you sell it off or use it for transactions.
You can find a broad explanation of the investing process at the top10cryptobots website to solidify your knowledge about digital asset market trends.
4. Investors don't have to go through dozens of metrics
There is a set of metrics established for assigning value to any tradable asset. If you take the example of the most common investing platforms – the stock exchanges – you'll see that investors look for different variables of stocks like their income statements and balance sheets. Investors usually look at fundamentals before assigning value to any asset and then deciding whether or not to invest in it.
In cryptocurrency, this set of predetermined metrics does not exist (yet). You have to look for various trends in the crypto market and decide for yourself when the time is right to invest. 
What is crypto's future?
This is perhaps the most important question that you would have as a potential investor in bitcoin. Ever since its inception, the cryptocurrency industry has achieved one milestone after another. Prices have been soaring, and more and more investors are trying to get a piece of the pie.
And it's not just the major assets, like bitcoin, that have seen a positive trend, even the newer ones are witnessing it.
At a time like this, when financial institutions across the world are struggling, and when there have been so many upheavals in the global economy, looking for alternative investments makes sense. 
Up until now, banks were considered the safest place for keeping your money. But in the past several years, we have seen how major banks have sunk overnight and have failed to repay account holders. Investing in stocks has also become very risky. Cryptocurrencies have shown an overall increase in prices even after so many crises all across the globe. Further, these prices are expected to soar even more within the next five years. In fact, it is being predicted that Bitcoin would surpass its all-time high of $19,783.
Making a decision of investing in something you haven't done before can seem like a bit of a gamble. But keeping all these points in mind, it would be safe to say that if you get a proper understanding of how crypto world works, you could do well with your digital asset investments.