Weekly Roundup: Luno Hits New Milestone with 10 Million Customers & More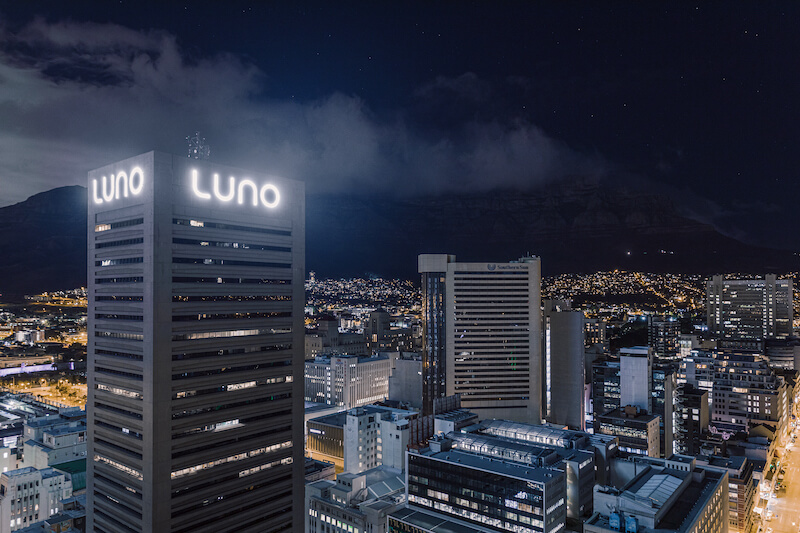 In this week's news roundup, you'll read about crypto exchange Luno hitting a new milestone having onboarded ten million customers, Yellow Card launching in Senegal to continue building the crypto ecosystem in the country, and more.
Luno Hits New Milestone with 10 Million Global Customers
Crypto exchange Luno has announced that it has hit a new milestone with 10 million global customers. One million customers were onboarded in just six months.
South Africa remains Luno's most active and strongest market with the exchange recording a 40% year-on-year customer growth. In fact, more than 40% of the one million customers onboarded over the last six months reside in South Africa. Additionally, South Africans roughly deposit R480 when they open a Luno account and tend to hold it for about ten months.
82% of the new customers who purchased crypto bought Bitcoin while Ethereum was purchased by the remaining 28%. The exchange allows users to purchase crypto for as little as R1 which is in line with its mission of putting the power of crypto in everyone's hand.
"There are an estimated 300 million people using crypto worldwide as of March 2022 – a figure that is expected to grow as global markets gain better access to the crypto ecosystem. Luno aims to bring crypto to over one billion people by 2030, so reaching 10 million customers is an important milestone which supports a transition towards building a better, more fair financial system," said Marcus Swanepoel, CEO and co-founder of Luno.
Luno's milestone announcement comes nearly a month after it launched Luno Expeditions – its global early-stage investment arm founded to support crypto/Web3 and fintech founders.
Marius Reitz, Luno's GM for Africa said that it took Luno five years to build a base of its first one million customers in 2017. "Luno's growth has accelerated significantly since then. Our top two regions – South Africa and Nigeria – illustrate the high demand for crypto in emerging markets," he said.
Yellow Card Financial Launches in Senegal to Advance the Crypto Ecosystem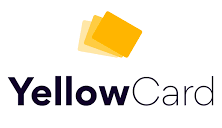 Yellow Card has announced its launch in Senegal to help advance the crypto ecosystem. The Senegal launch now brings the total number of countries the company is operating in to 16 across the African continent.
Since its launch in Nigeria in 2018, the company has been working to make it easy for anyone, anywhere in Africa to purchase crypto using cash, card, bank transfer, and mobile money.
The Senegal launch means that users will be able to purchase crypto using Senegal's local currency (XOF Cfa).
Speaking about the launch, Yellow Card's Country Manager in Senegal, Ines Lowe SALL, noted that the country's market is ready for success despite it being new to crypto. She said, "The opportunities here are vast as there is a good community of local traders and crypto enthusiasts willing to trade. In addition, the market is still easy to access with few crypto companies in operation. For us, it's about providing the best crypto exchange platform to the population and making financial inclusion for all a reality."
Ines went on to say that the company was ready to work with the different regulators and actors in the crypto space in the decision-making processes so as to create guidelines to aid in the regulation of crypto activities in Senegal.
Cardano Launches Africa Blockchain Incubator Program to Support New Businesses
Input-Output Global, the company that oversees Cardano, has announced the launch of an incubator scheme in Africa that is meant to support new business ventures in the continent.
Dubbed Ariob, the scheme was launched in partnership with iceaddis, a pan-African business incubator developed to promote the growth of businesses that are funded by Cardano's innovation engine Project Catalyst. Under the collaboration, Ariob will give high potential startups access to unlimited resources and venture-building expertise that will permit the select business owners to develop useful products that can solve real-life challenges in different parts of the world but with more focus on the African continent.
"Together, we want to demonstrate that the next big ideas are emerging from African countries, and we are ready to invest our resources to make that happen," said Markos Lemma, Co-founder and Chief Executive at iceaddis.
DirectED, Hippocrades, Thrift Finance, and WADA, are some of the projects that will be joining Ariob.
To learn more about Bitcoin, download the Bitcoin Beginner's Handbook for free.

Weekly Roundup: Kenya's Capital Markets Bill 2022 Seeks to Tax Crypto Transactions & More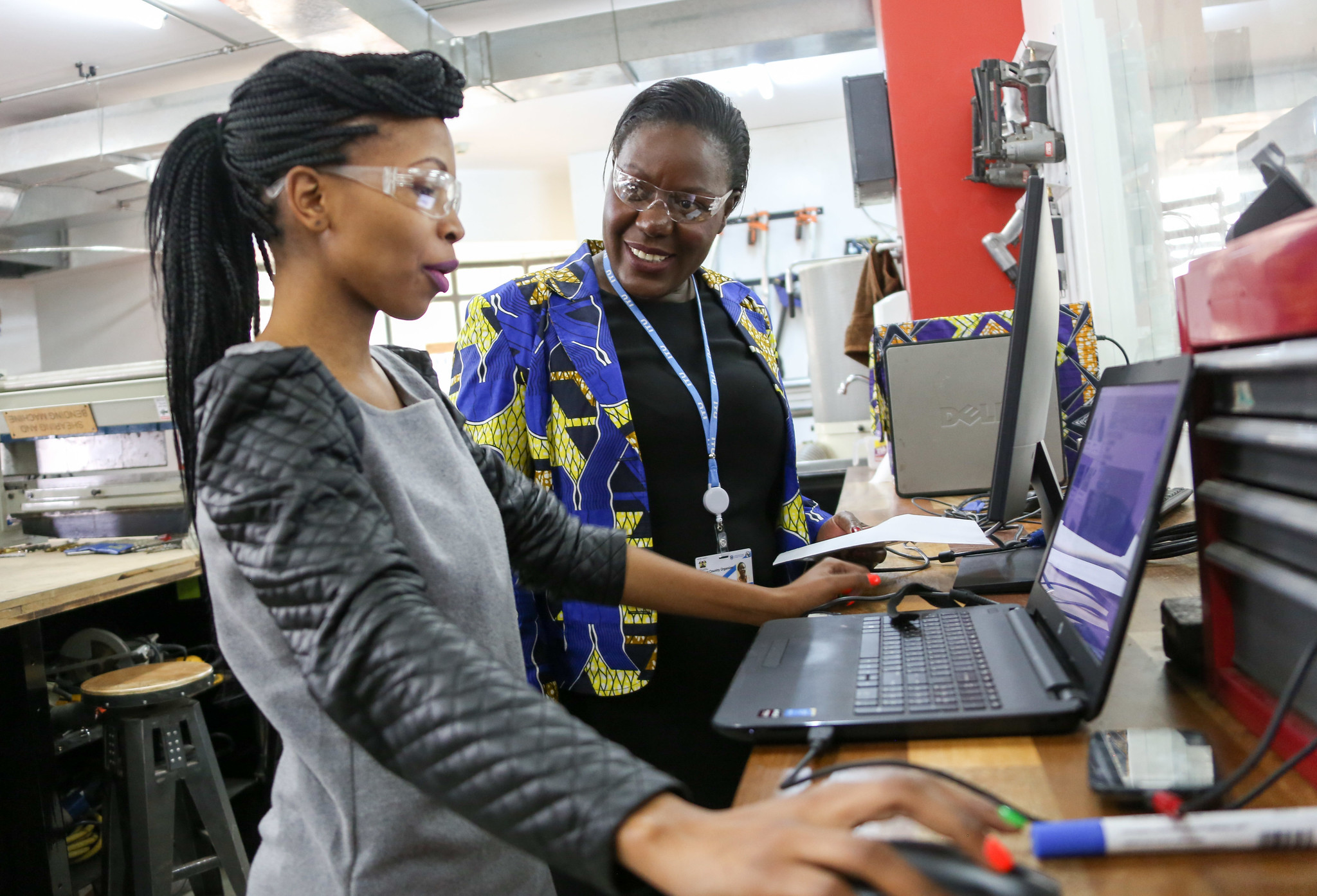 In this week's news roundup, you will read about Kenyan legislators getting ready to debate the new Capital Markets 2022 bill that seeks to tax cryptocurrencies in the country and more.
Kenya's Capital Markets Bill 2022 Seeks to Tax Crypto Transactions
A Kenyan Member of Parliament has introduced a new Bill – dubbed the Capital Markets (Amendment) Bill 2022 – that seeks to introduce taxation on crypto exchanges and digital wallets, as well as impose transaction taxes on cryptocurrency transactions executed in the country.
The proposed Bill will give the Kenya Revenue Authority (KRA) the mandate to go after Kenyans who own digital currencies for the purposes of imposing taxation on their crypto holdings. Additionally, the proposed Bill is the first time that the East African country will bring digital currencies mainstream and establish regulations around cryptocurrencies. The Bill suggests a capital gains tax for the increased market value of crypto during its sale or use in a transaction. The proposed capital gains tax is akin to the excise duty tax charged by banks on transactions. 
Interestingly, the fragments of the Bill are quite similar to the policy interventions that were published by UNCTAD in July 2022 and aimed at helping to curb the risks associated with cryptocurrencies and stablecoins. The Bill is being presented as an attempt to justify crypto regulations in the country as a way of protecting Kenyans from such investments.
IMF Claims Africa's Growing Crypto Market Needs Better Regulations
Following the collapse of the crypto exchange, FTX, and the crypto bear market witnessed thus far in 2022, the International Monetary Fund (IMF) claims that it might be time to push for calls to regulate the crypto markets in Africa in order to protect consumers. 
While acknowledging that regulating a highly volatile decentralized system that is highly volatile remains a challenge for most governments, the IMF believes that a balance can be achieved that minimizes risks and innovation. According to the IMF, only one-quarter of countries in Sub-Saharan Africa have formally regulated digital currencies. In contrast, two-thirds have enacted some restrictions, and only six countries have banned crypto. 
Given that crypto assets are mainly used for commercial purposes, the IMF believes their volatility makes them unsuitable as a store of value. And considering that Africa has a fast-growing crypto market compared to other continents in the world, it might be an ideal time for policymakers to regulate the crypto space in the continent to avoid creating risks for financial and macroeconomic stability. 
Get Lucky Tickets for World Cup Bets on 1xBit [*Paid Feature]

The long-awaited World Cup 2022 is here, bringing many opportunities to win big. Are you excited about seeing your favorite players on the pitch? Then the World Cup is an opportunity not just to do that but also to win big from your passion. 
Participating in 1xBit's Ticket Rush is all you need to have a fun World Cup experience. This tournament offers you the avenue to stay on top of the game, enjoying fascinating matches and securing impressive prizes.
1xBit has created Ticket Rush with numerous fanciful prizes that could change your entire gambling experience. With multiple prize draws designed to select many winners, you have a chance at winning big. The prize pool is 3 BTC, with numerous winners per category. 
To participate in the offer, you must log in or register on 1xBit. Proceed to the offer page, click "Take part," and bet on World Cup 2022!
Participants collect tickets for bets on World Cup 2022 matches. There are three ticket categories:
Individual match tickets – for bets on any World Cup matches

 

Supporter tickets – for bets on the picked 8 countries during the group stage

 

Play-off tickets – for bets on play-off matches

 
For the Individual match tickets prizes, the 1st place winner will emerge with 500 mBTC. The first-place winner in the Supporters' tickets prize draw goes home with 10 mBTC, while the first-place winner in the Play-off tickets prize draw will win 250 mBTC. 
To learn more about Bitcoin, download the Bitcoin Beginner's Handbook for free.

Weekly Roundup: Cristiano Ronaldo Launches NFT Collection with Binance & More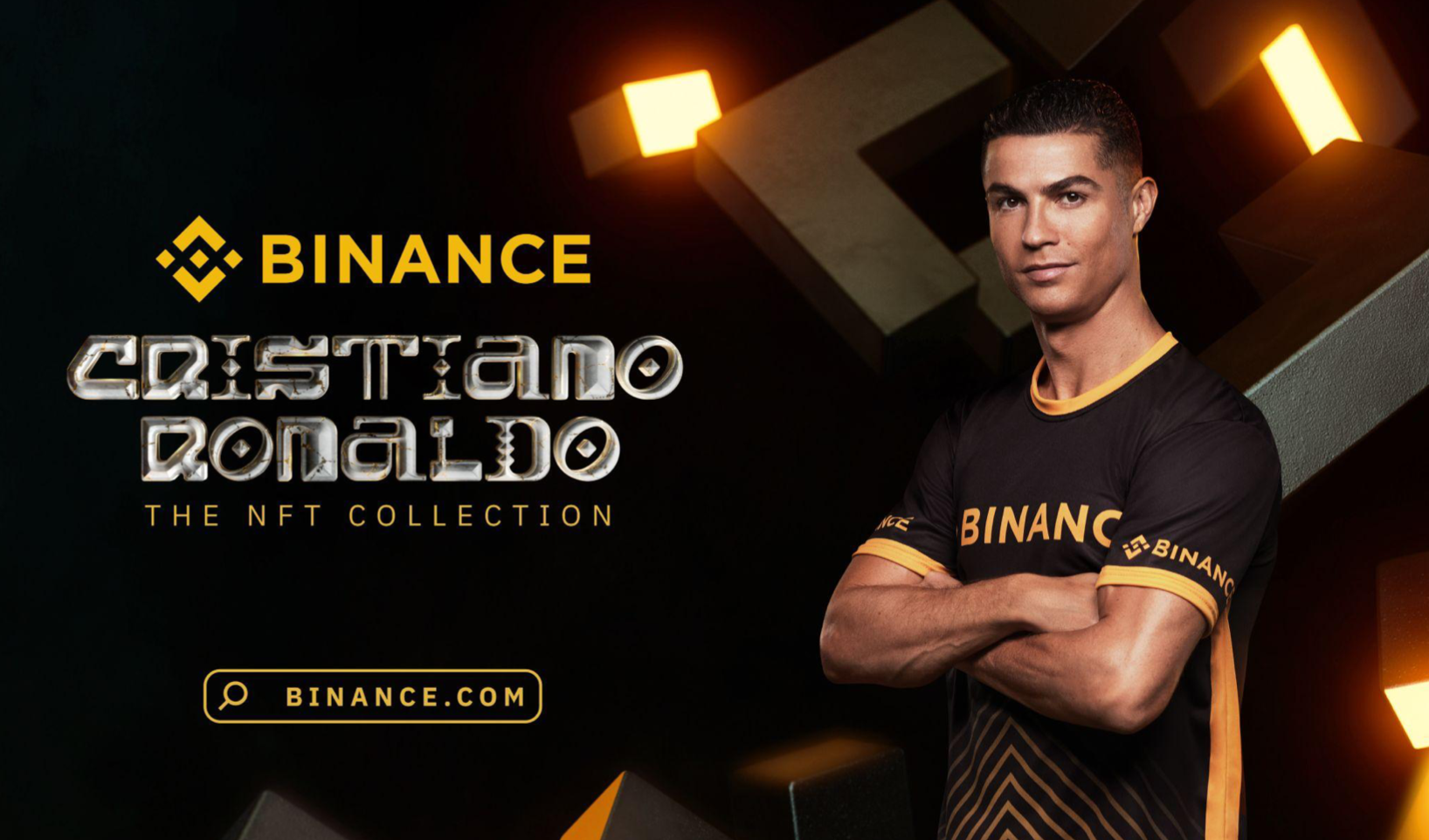 In this week's news roundup, you will read about Cristiano Ronaldo's NFT collection that's in partnership with Binance, the central bank of Zimbabwe's move to conduct a consumer survey on CBDC, and more.
Cristiano Ronaldo Launches First NFT Collection with Binance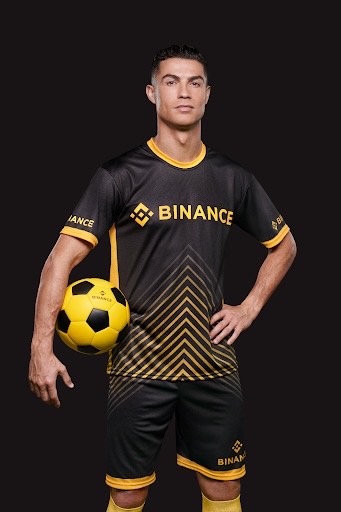 Renowned football player Cristiano Ronaldo is set to launch his NFT in partnership with Binance. The NFT collection will become available on November 18, 2022. 
Speaking about the partnership, He Yi, Binance's Co-Founder and Chief Marketing Officer, said, "We believe the metaverse and blockchain are the future of the internet. We are honored to collaborate with Cristiano to help more people understand blockchain and showcase how we are building Web3 infrastructure for the sports and entertainment industry."
The collection launch, which is part of an exclusive, multi-year partnership with Binance, is supported by a global marketing campaign that features Ronaldo introducing Web3 to his fans through the world of non-fungible tokens (NFTs).
"It was important to me that we created something memorable and unique for my fans as they are such a big part of my success," said Ronaldo. "With Binance, I was able to make something that not only captures the passion of the game but rewards fans for all the years of support." 
The NFT collection, which is expected to drop on Friday, will feature seven different animated statues with four rarity levels: Super Super Rare (SSR), Super Rare (SR), Rare (R), and Normal (N). Each of the NFT statues will depict Ronaldo in an iconic moment from his life, from career-defining bicycle kicks to his childhood in Portugal.
Reserve Bank of Zimbabwe Launches CBDC Survey
The Central Bank of Zimbabwe has announced that it will be conducting a central bank digital currency (CBDC) consumer survey to gather views on the design, nature of the digital currency, and overall acceptance by the public. 
The bank went ahead to reassure the participants that any information received via the survey would be treated with the utmost confidentiality. Additionally, the bank said that the results would only be used for research purposes. The move comes just a few months after the Zimbabwean central bank said it would publish a document that would kick off a public consultation process to help foster an extensive and transparent public dialogue with reference to the potential benefits and risks of the CBDC. 
The form includes questions to gauge whether residents understand the difference between CBDC and a normal Zimbabwe dollar, as well as rate their chances of using the digital currency. Zimbabwean residents have until December 7, 2022, to complete the exercise.
Modus Expands to Sub-Saharan Africa, Launches a $75 Million AI and Blockchain-focused Fund
Modus, a holistic New York venture platform, has announced the launch of Modus Africa, a venture capital fund for AI and blockchain startups across Sub-Saharan Africa. The $75 million fund is expected to reach its initial close in the first quarter of 2023.
With recent expansion into the Middle East, Modus says its expansion into Africa will create an "additional conduit of market access for Modus portfolio companies while also enabling African startups to scale into the MENA region." in addition, Modus on its website states that the fund is backed by various investors ranging from family offices, government-backed entities from the US, EU and MENA, private investors and UHNWI. 
Modus, unlike other venture firms interested in Africa, has a focus on startups in the AI and blockchain space. According to a statement, Modus says Africa has the potential of reaching 200 million+ new blockchain users in the next four years, fueled by necessity and a fast-growing tech-savvy population.
Speaking on the formation of Modus Africa, Kareem Elsirafy, the Managing Partner of Modus, said in a statement, "Modus is proud to be launching an Africa-MENA investment corridor to continue supporting and investing in emerging innovation ecosystems. The Modus platform is uniquely positioned to deliver impact and value to African communities through operational, institutional, and financial capital. We're excited to have Vianney and Andre leading the way on this journey."
To learn more about Bitcoin, download the Bitcoin Beginner's Handbook for free.

Weekly Roundup: Yellow Card Awarded First-Ever African Virtual Asset License in Botswana & More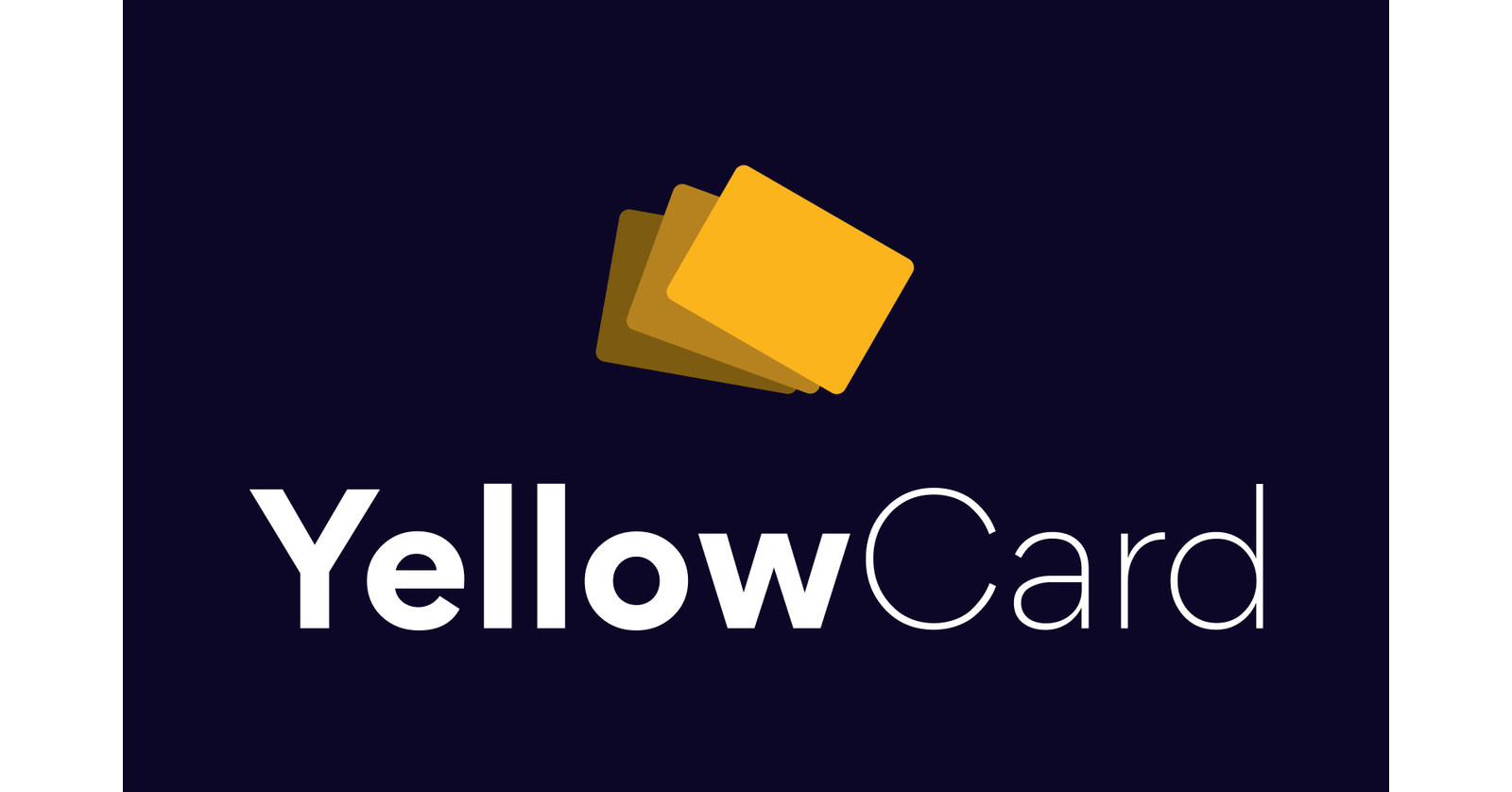 In this week's news roundup, you will read about the issuance of the first-ever African Virtual Asset License to a crypto exchange by an African country, Hulk Labs' new milestone that has seen them successfully onboard more than 1,000 players into its network with a key focus on Africa, and more.
Yellow Card Awarded First-Ever African Virtual Asset License in Botswana
Yellow Card, a Pan-African digital currency leader, has been granted a Virtual Asset Service Provider (VASP) license to operate in Botswana.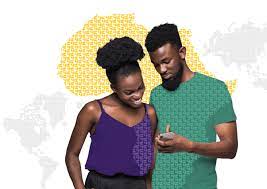 The license was issued by the Non-Bank Financial Institutions Regulatory Authority (NBFIRA) last month in accordance with Section 11 of the Virtual Asset Act 2022 and will become the standard for crypto operations in Botswana and will enable the firm to expand its services to banking institutions and payment partners across the African continent. 
Speaking about the license, the CEO and Co-Founder of Yellow Card, Chris Maurice, said that the issuance of the license was a monumental moment not just for the company but for its customers, investors, and the whole crypto industry. 
He went on to add, "This opens up greater channels of expansion with regards to payment partners, banking, and expanding our client base across Africa. This will further show regulators in other markets that we are not just any other cryptocurrency company – we are pioneering, pushing boundaries, and setting the standard. All the more reason for them to work together with us as well."
With the new license, the future of cryptocurrency trading and other digital tokens looks promising for users in the Southern African country as users will be able to buy and sell Bitcoin, Ethereum, and USDT using the Botswana Pula at the best market rates. 
Tokens.com Subsidiary Successfully Integrates Over 1,000 African Players Into its Network
Hulk Labs, a subsidiary of Tokens.com that aims to make strategic investments in upcoming play-to-earn (P2E) games and utility-driven non-fungible tokens (NFTs), has announced the successful integration of more than 1,000 African P2E players into its network. 
The firm, which had initially allocated more than $100,000 into gaming assets that have been deployed to different players across Africa with the specific focus being the Democratic Republic of Congo (DRC), Tanzania, and South Africa, is expected to onboard more players each month and deploy additional capital as it strives to reach 10,000 players by the end of 2023. 
Speaking about the milestone, Andrew Kiguel, CEO of Tokens.com said, "Hulk Labs has grown exponentially since its launch earlier this year and has sights on becoming one of the largest gaming guilds in the world. Our partnerships in Africa successfully created new income opportunities leveraging the blockchain. We will continue to forge the business ahead and will be well equipped for when the crypto markets turn."
50 African Tech Founders Form Partnership Through Pando DAO to Boost Africa's Startup Ecosystem
Pando DAO, a decentralized autonomous organization, has officially launched with the goal of growing the African startup ecosystem as well as driving development across the continent. 
The organization is a collaboration of over 50 African founders and early innovators from across Africa in different fields who collectively represent companies that have been valued at more than $2 billion and raised over $500 million in capital. 
Members of the Pando DAO community will be able to ming and hold a Pando membership non-fungible token (NFT) and a $SPANDO governance token which will be dropped to the wallets of new members. Additionally, members holding the governance token will be able to use the same for proposal voting. 
Membership to the Pando DAO community is open to African founders who have managed to raise over $2 million, as indicated on the website. 
To learn more about Bitcoin, download the Bitcoin Beginner's Handbook for free.