Blockchain Startup Wala to Lend $10m in Tokens to African Farmers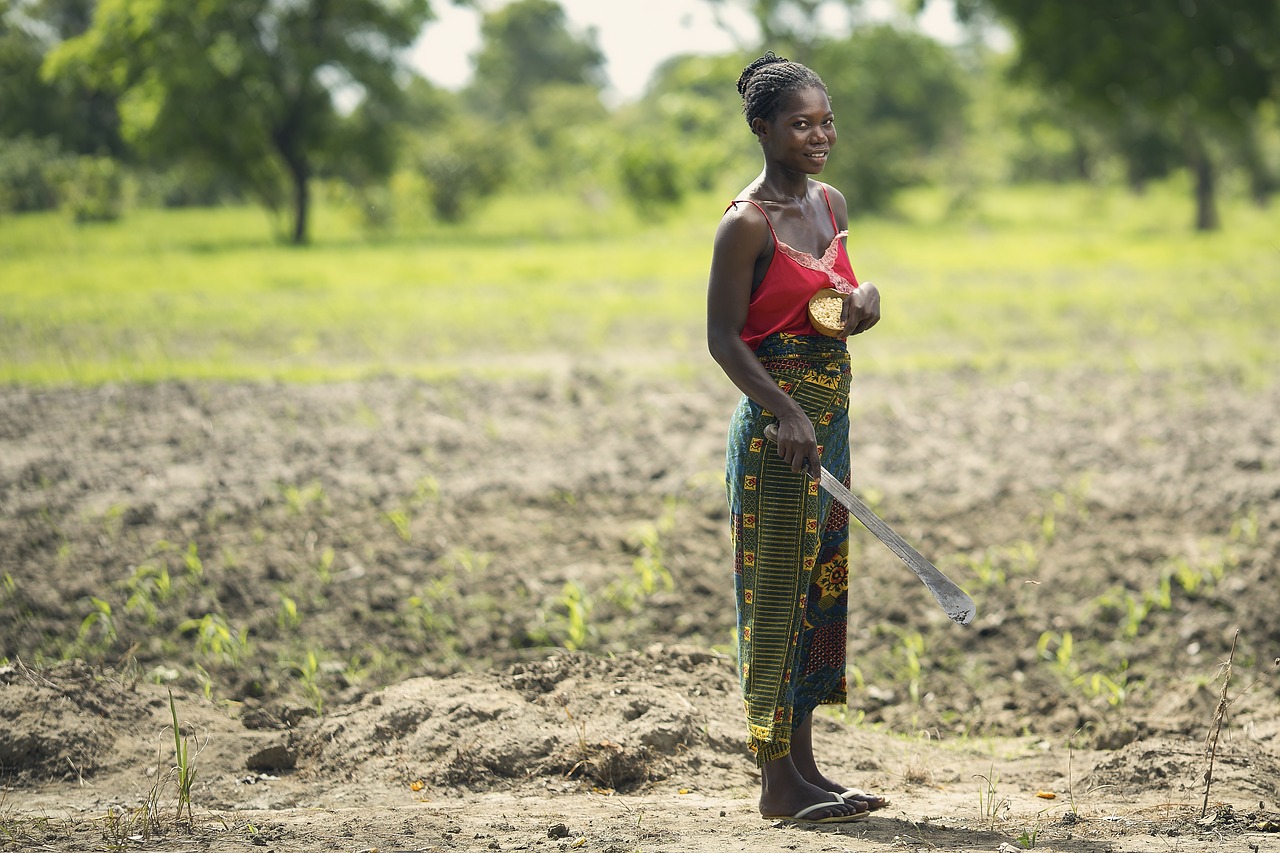 Wala, a blockchain-based financial services platform, has partnered with Block Commodities, FinComEco, and the Dala Foundation to lend 100,000,000 Dala tokens (worth $10 million) to 50,000 small-scale farmers in Uganda.
Dala is a digital token that allows fast and borderless micro-payments at no fees, which was launched by the blockchain startup Wala during its ICO in December 2017. Block Commodities is a commodity trader operating in Africa while FinComEco is a financial and commodities ecosystem that offers financing, enablement solutions, and capacity building.
Block Commodities decided to work with the Dala token, as opposed to creating its own token, because it is already being utilised in Africa.
Cryptocurrency-enabled Loans for Farmers
By leveraging the blockchain and cryptocurrency, the partnership will be helping farmers to access loans at more affordable interest rates. The aim is to help smallholder farmers to buy fertiliser that will help to increase their agricultural output.
Stefania Barbaglio, head of public relations at Block Commodities, told GTR Review: "It's very difficult for smallholder farmers to get fertilizers. With blockchain, we reduce the cost for the farmer to buy fertilizer at present consumer interest rates in the region, which are between 25 percent and 80 percent, and which they must pay monthly. We will charge around 12 percent, which will only be charged once the farmer has sold his goods."
Block Commodities and FinComEco have already started distributing the loans to Ugandan farmers with the plan of extending the funds to local farmers in Zimbabwe, the Republic of Congo, Zambia, South Africa, and Malawi later in 2018. The expansion plans could mean partnering with other companies and utilising other tokens.
Chris Cleverly, CEO Block Commodities, believes that "this is a huge opportunity and potential reset for finance in Africa, and we are very excited to be a part of this. It's a giant step in the right direction to tackle and solve the financial inclusion problem that impacts half the world's population."
"In agriculture, retail, enterprise and other industries, partnerships like these are helping us move consumers throughout Africa closer to financial prosperity, eliminating the traditional gap between consumers and financial service providers," Tricia Martinez, director of the Dala Foundation and founder and CEO of Wala, added.
The collaboration will be enhanced by Wala's current partnerships with Mvendr and Spazapp. Mvendr is a fintech startup that offers mobile point-of-sale services. Spazapp is an e-commerce platform that offers a direct communication from brand to store for small merchants. Spazapp and Mvendr have been helping Wala users to transact with Dala at more than 100,000 merchants across Africa.
Blockchain Becomes Discussion Point on Nigeria's 2019 Political Agency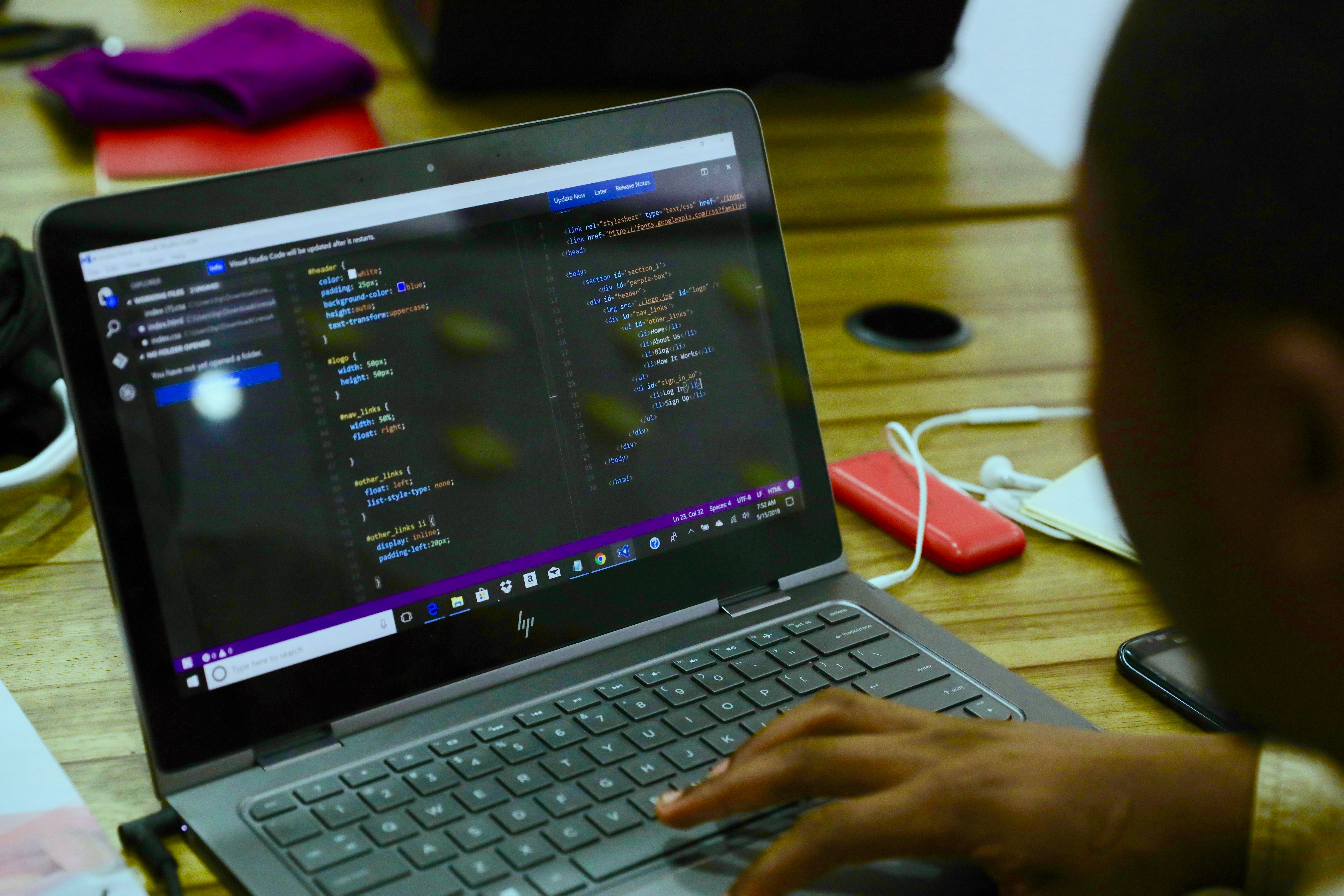 Nigeria's People's Democratic Party (PDP) presidential aspirant, Atiku Abubakar, has announced his intentions to develop a blockchain and cryptocurrency policy in an attempt to boost the country's international competitiveness in this new technological field.
Presidential Candidate Wants Blockchain Policies for Nigeria
Atiku Abubakar's highly optimistic manifesto, Let's Get Nigeria Working Again, stated his desire to build "a knowledge-based economy in which a highly developed ICT sector, with wide applications in commerce, education, health and other areas of human endeavour, plays a significant role." One of the areas he thinks will play a vital role in achieving his plans is the cryptocurrency and blockchain industry as he outlined in his 2019 policy document.
If elected, he wants to create "a comprehensive policy on blockchain technology and cryptocurrencies by the relevant government agencies." However, the document does not provide any clue as to what the policy will contain except that he believes regulating cryptocurrencies can offer job opportunities for the Nigerian people and income for his government.
"According to the policy plan he laid out, a planned blockchain and cryptocurrency framework would be looked into by the administration. To what end? We can't say for now…but the blockchain community believes it's a step in the right direction. We have been broadly unregulated in the space in Nigeria," Munachi Ogueke, co-founder of Nigerian start-up Cryset, told ITWebAfrica.
Ndubuisi Ekekwe, a prominent Nigerian professor and technologist, had also made a case for a cohesive roadmap for the blockchain. He explained that Nigeria could deploy the distributed ledger technology for the development of the nation. "It would be locally-flavoured focusing on areas where these technologies could help the nation," he explained.
Many other African countries, like Kenya and Rwanda, have developed something close to a roadmap. Earlier in the year, the Kenyan government constituted an 11-member task force to explore the use of distributed ledger technology and artificial intelligence. The 11-member task force developed a roadmap and proposed creating a digital asset registry and a digital currency for the country.
Drop in Trading Volumes Should Not Deter Policymakers From Embracing the Blockchain
Cryptocurrency trading, which became significantly popular in Nigeria in 2017, has begun to lose its steam moving alongside the drop in the price of bitcoin. Leadership.ng reported that local trading volumes dipped to N1.08 billion in the second week of November. That is the lowest volume since September 2017.
Though prices of cryptocurrencies and trading volume have gone into a free fall, that should not deter the Nigerian government from embracing digital currencies and their underlying technology. Governments all over the world are still exploring the use of blockchain in specific industries and have started to develop regulations that encourage innovative solutions and can help guide the development of this nascent industry.
5 Ways Blockchain Will Transform the Gaming Industry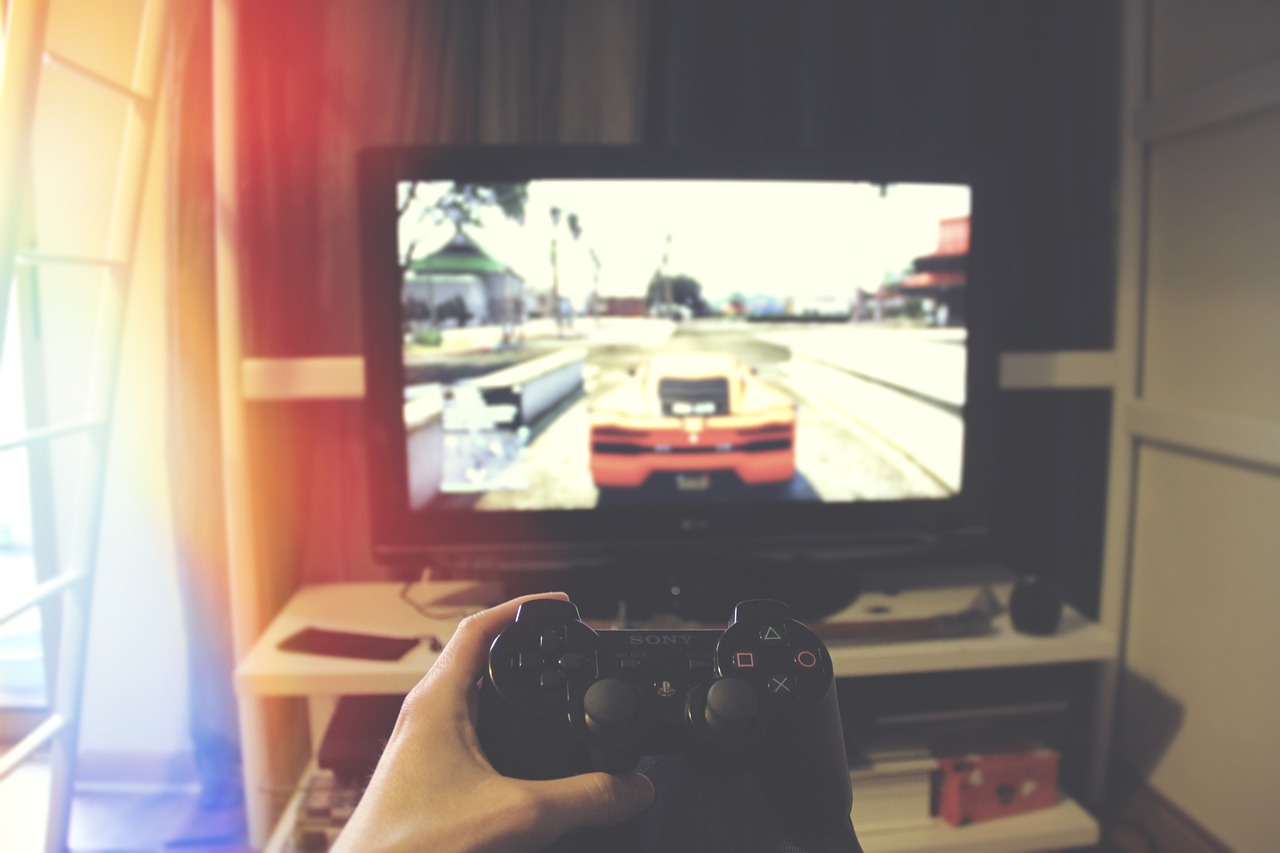 In the last decade, we have seen the gaming industry being rapidly transformed by the introduction of new technologies which allow for immersive experiences, such as AI, VR, and AR. However, one of the latest of these emerging technologies — blockchain — is set to redefine the future of gaming by turning what has been seen as a leisure activity into a potential economic endeavour.
In this respect, blockchain looks set to disrupt the gaming industry, and enable a new way for players and developers to interact with gaming platforms. With nearly 70% of the American population playing video games, and with the gaming market forecasted to be worth more than $138 billion by the end of the year, how is blockchain set to transform the gaming industry?
1. Gamers will have full control of their virtual assets
Due to the risk of assets being duplicated, gaming companies often store in-game assets on centralised servers. However, this means that gamers don't actually own their purchased virtual assets, and don't have the capacity to buy, sell, or trade assets outside of the game. Currently, if a gamer wants to trade or sell virtual assets, they would have to do it through non-traditional means.
Blockchain allows full transparency and decentralised control of virtual assets, meaning players will have ownership of their virtual assets. They will be able to exchange these assets with other players, and for assets on other games, instantly. Gamers will also be able to use their virtual assets across different games, providing players with a more personalised video gaming experience.
2. Players stand to be rewarded for their interaction with video games
Through the tokenisation of platforms, players will be able to earn tokens for playing, reviewing, or sharing games on social media. Players will also be incentivised to provide reviews and feedback to developers, leading to the improvement of games available. Blockchain will allow players' activities to be tracked, and for them to be rewarded accurately and instantly.
3. Blockchain builds gamer credibility and accountability
As the blockchain is an immutable ledger which records all transactions and allows players to use their account across multiple games services, gamers' interactions, player history, and trading of in-game items are always tracked and documented. With these records made publicly available, a player's reputation is tied to the blockchain, therefore encouraging good behavior within the community. This builds and fosters a safer gaming environment, giving value to those with credible reputations, and encourages transparency within the gaming ecosystem.
4. Better security for games
In the past, virtual goods ownership and trading was never fully possible. For example, the rare or expensive item players worked hard or paid for was often copied by fraudsters and resold, making their item neither unique nor as valuable.
Blockchain prevents the trading of illegal virtual assets on the black market, as well as the hacking and stealing of keys, by creating an immutable ledger of that item and who it belongs to, making duplicating impossible. After all, the original purpose of blockchain was to irrefutably prove ownership of bitcoin and other cryptocurrencies.
5. Transparent and faster payments to developers and gamers
Blockchain technology will allow players to purchase items or games faster while ensuring their payments are secure. Developers are increasingly having a hard time selling their software outside of app stores, which result in large commission fees and loss of control over their own customers. Blockchain makes it possible to process nano-payments and for developers to get paid instantly, enabling developers to quickly reinvest money in their game launch marketing.
Meanwhile, gamers will have access to a range of new revenue opportunities, with proof-of-activity potentially earning gamers free swag.
This guest post was contributed by Nicolas Gilot, Co-CEO of Ultra, a blockchain-based, game publishing platform designed to put an end to the current PC game market status quo.
IBM Egypt Continues to Locally Invest in And Develop Blockchain Solutions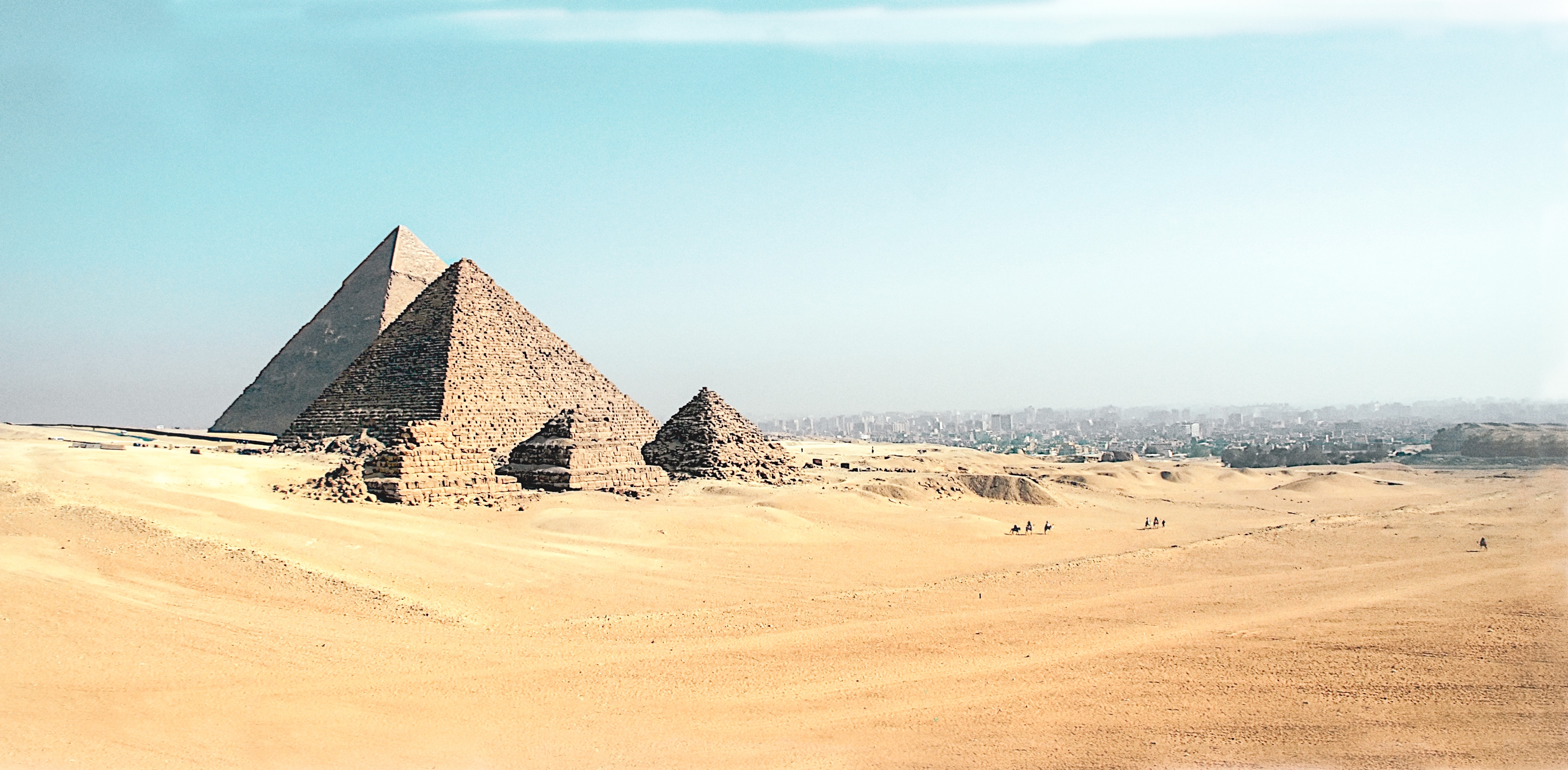 IBM Egypt General Manager, Wael Abdoush, stated that the technology giant will continue to locally invest in and develop blockchain solutions in light of the promising economic reforms that are being put into place in the North African nations.
Blockchain Technology in Egypt
Abdoush stated that IBM is ready to offer blockchain technology in the local market as IBM seeks to develop technological solutions to meet customers needs in line with the government's economic development plan. That includes the Egyptian government's 2030 plan of digital transformation.
IBM offers continuous online training of graduates and employees on its platform called Digital Nation Africa. It provides the required skills and training to deal with the latest technologies, such as the blockchain, AI, Internet of Things (IoT), and data analytics. According to Abdoush, "the main mission focus is to spread the digital transformation and lead more of our clients on the path to becoming Cloud and Cognitive digital businesses."
Regarding offering blockchain technology solutions in Egypt, Abdoush says it is only natural since it is now a global phenomenon. He said: "There are many bodies which can benefit from these solutions and applications, and several generations can use the Blockchain technology. IBM is a global leader in Blockchain, as we believe this technology will revolutionize business as the Internet did in the 1990s; and there are several authorities in Egypt that have already taken steps towards relying on this technology in their work."
The Law and Blockchain
Abdoush believes that the Egyptian market needs to develop the existing legislation in order for them to keep up with the continuous technological developments rather than create new laws. In the recent past, the attitude towards cryptocurrencies has been less than welcome in Egypt. It seems, however, that the acceptance of the blockchain by the Egyptians mirrors that of the world. Adoption of blockchain technology with better regulatory and operational framework seems to be the path Egypt is taking.