A New Blockchain Solution Aims to Curb Child Labour in Mining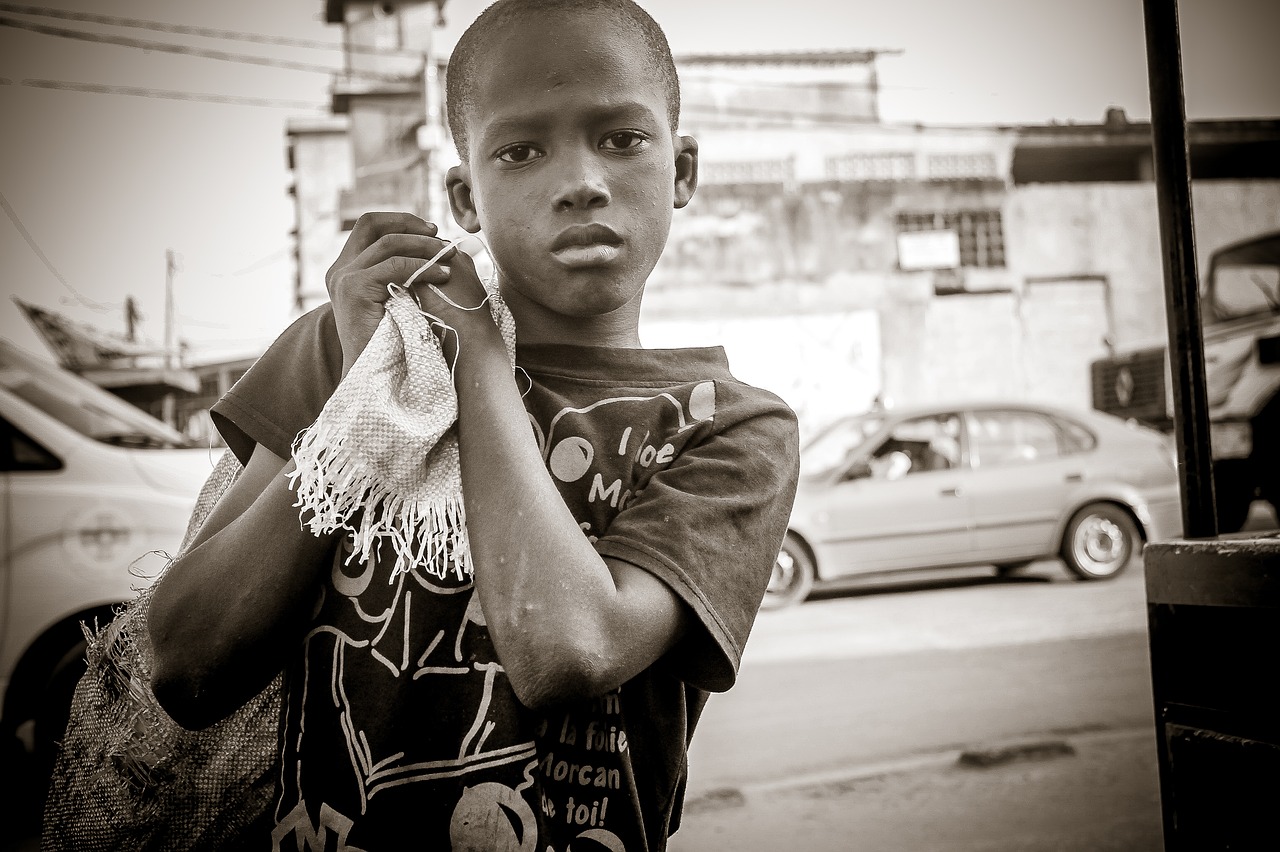 Two entrepreneurs have turned to the blockchain to build a platform that will enable businesses to curb child labour, environmental devastation, and the financing of armed conflict in their supply chain processes.
Dorae Inc. is running a pilot of a blockchain solution for the coltan and cobalt provenance under the tagline "the blockchain for raw materials". The blockchain solution is Ethereum-based and will track the journey of a mineral from its source to the end user. The company aims to make companies more responsible with its global supply chain tracking solution that can be used for anything such as smartphones to electric cars.
Referring to their solution as one that is expected to "revolutionise the global market for these materials", Dorae has kicked off its first pilot in DR Congo with the backing of the country's president, Joseph Kabila. The pilot project is currently tracking cobalt and coltan from three mines in the DRC. The two minerals are used in items such as laptops, phones and electric vehicles. If the pilot becomes successful in the utilisation of blockchain technology to the secure transmission of mining supply chain data, it will help to eliminate the child labour cloud that has been hanging over the DRC's cobalt and coltan mining industry. The Central African country, which is a hotspot for mineral mining, has been plagued by armed conflict coupled with a poor record of human rights issues including child labour.
Application of Blockchain Technology
The blockchain solution is expected to help by making it possible for all involved parties to record information about the origin, transit and processing of the raw materials into finished goods. All the stakeholders involved – companies, consumers and financiers – will have insight regarding the origin of the material and its full journey.
Speaking to Global Trade Review, Dorae's Co-founder, Aba Schubert said, "The highest value of blockchain is addressing the disconnect in the information that's needed in one end of the supply chain and the information that exists at the other end. That's why we decided to start our project in DR Congo because there is information on the ground that end-users need, particularly US manufacturers who have actual regulatory requirements to conduct diligence on their supply chains, but it gets lost along the way."
Partnerships with Governments and Businesses
Santos Silva, Dorae's other co-founder, stated that the company needs to work with governments as a way of them standing out from their competitors. The two co-founders believe their platform could benefit different governments by giving them a tool that they can use to manage the information collected from their mines while empowering them to fight child labour and tax evasion issues.
Schubert went on to add: "We do not work against governments, we do not work independently from them, we work with them. Instead of just running our business on a private basis, we went and showed them our project, to get their blessing." This was witnessed when the DRC's president, Joseph Kabila met with Dorae in person and gave his approval.
Although the blockchain-based solution by Dorae could potentially curb human rights abuses, environmental exploitation, as well as regional conflict, the company's founders, are tackling the issue from a business-focused viewpoint as companies associated with such issues could experience huge legal, financial and reputational repercussions.
Schubert went on to say: "We are not an NGO, we are not going in scolding people and telling them they should not do business this way or that. We are saying 'here is a way you can do it and be economically compensated for the effort that that involves, and this is a system to get that information from A to B'."
The end goal is to have firms rewarded by the end-consumer for maintaining proper standards. This is one of the key reasons that Dorae expects to get support from different companies in the supply chain industries as each has "an incentive to preserve that information". The company is expected to target all supply chain stakeholders from both small to large-scale miners, processors and distributors as well as large international companies like Apple and Tesla.
How the Solution Will Work
According to Schubert, anyone can be onboarded to the platform as long as they have "good quality information". Each material will have its own tailored dataset that will detail the information regarding the place of origin, amount and the state of material, time and location of the transaction, transaction individuals and the satisfaction of legal requirements. All data will be gathered and verified through partnerships with certification organisations, government inspectors, and NGOs.
Schubert said: "Our system takes the information, aggregates it at point of origin, loads it to blockchain. When a unit of material moves from the mine to the initial distributor, that sale is logged, and then when that distributor sells it to a processor, that sale is logged too. What the processor actually does to the material, that information gets logged, and so you get this immutable chain of information that is there as a pre-packed audit trail for the end-user."
Lack of due diligence by supply chain companies is what commentators and academics have argued has contributed to the de facto embargo of minerals from the DRC leading to a weak economy. By making use of the blockchain, the platform will make it easier and cheaper for companies to prove their supply chains are responsible.
Schubert concluded by saying "financiers don't want to get associated with it if there is some liability attached to it, and with this system, they can know that what they are financing is actually green mine-sourced." While trade financiers are not their main focus at the moment, they will also be eventually added to the platform at some point in the near future.
Doare's next milestone will be to increase the number of mines and raw materials and expand to additional countries. The startup is already in talks with specific countries in Africa and South America.
Temasek Partners with SGX to Launch Singapore's First Security Token Offerings Platform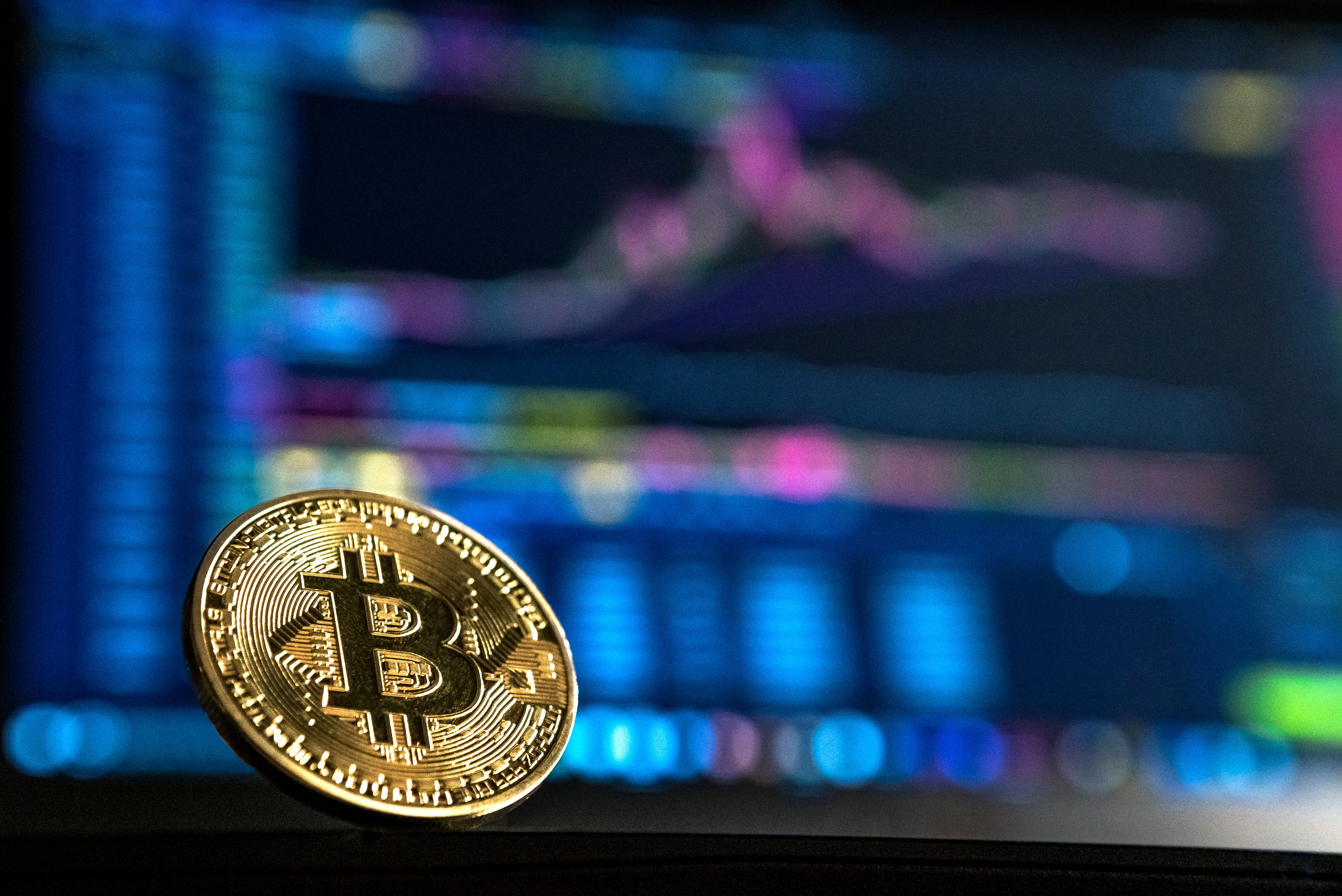 Temasek Holdings, recently partnered with the Singapore Stock Exchange (SGX) to launch iSTOX, a security token offerings (STO) platform. This move marks the first of such services in a country and is yet another example of the rising stock of security tokens within the general cryptocurrency ecosystem.
Raising Capital Via STOs
According to finews.asia, SGX, and Temasek recently invested in iSTOX, the country's first STO platform. Reports indicate that iSTOX will function as a capital market, allowing entrepreneurs to raise business capital through the sale of security tokens.
Commenting on the development, Danny Toe, CEO of ICHX – the operators of iSTOX, said:
The demands of the next generation of investors and issuers will be different, and this calls for a shift in how we should approach the process of capital funding. Utilising blockchain technology, iSTOX is able to offer STOs and address needs of both investors and issuers which are not adequately met today.
STOs differ from ICOs in that the latter involves the sale of tokenized securities. Many experts believe that STOs will provide the necessary regulatory compliance needed for blockchain-based crowdfunding.
Fiat Deals Only
The iSTOX platform will deal only in fiat transactions for the sale of tokenized securities. Despite being a blockchain-based platform with associated smart contract protocols, iSTOX is technically not a cryptocurrency exchange. Thus, the platform will not list ICO tokens or popular cryptocurrencies like Bitcoin, Ether, XRP, etc.
According to available reports, ICHX is currently pursuing licensing from the country's Monetary Authority. Once granted, iSTOX will begin offering the issuance and trading of STOs. Also, the platform plans to provide access to liquidity in the form of a secondary trading service. Fiat currencies will be used to facilitate all the transactions on the platform.
The Emergence of Security Tokens in the Cryptocurrency Narrative
STO platforms are fast becoming a common feature of the evolving cryptocurrency ecosystem. While ICOs undoubtedly captured the imagination in 2017, stricter regulations in many countries coupled with numerous incidences of fraud seem to be dampening the ICO craze.
In its place, STOs present a more regulatory compliant form of blockchain-based fundraising. In places like the United States, for example, regulators say that most ICOs are selling securities in the guise of utility tokens. However, STOs, being securities, must comply with laid down rules and regulations.
In 2018, numerous STO platforms have emerged. The growing consensus is that security tokens could upstage utility tokens providing a more assured entry point for mainstream investors to come into the cryptocurrency space.
Mauritius Gets First Blockchain Securities Exchange And Will Award Digital Custodian Licences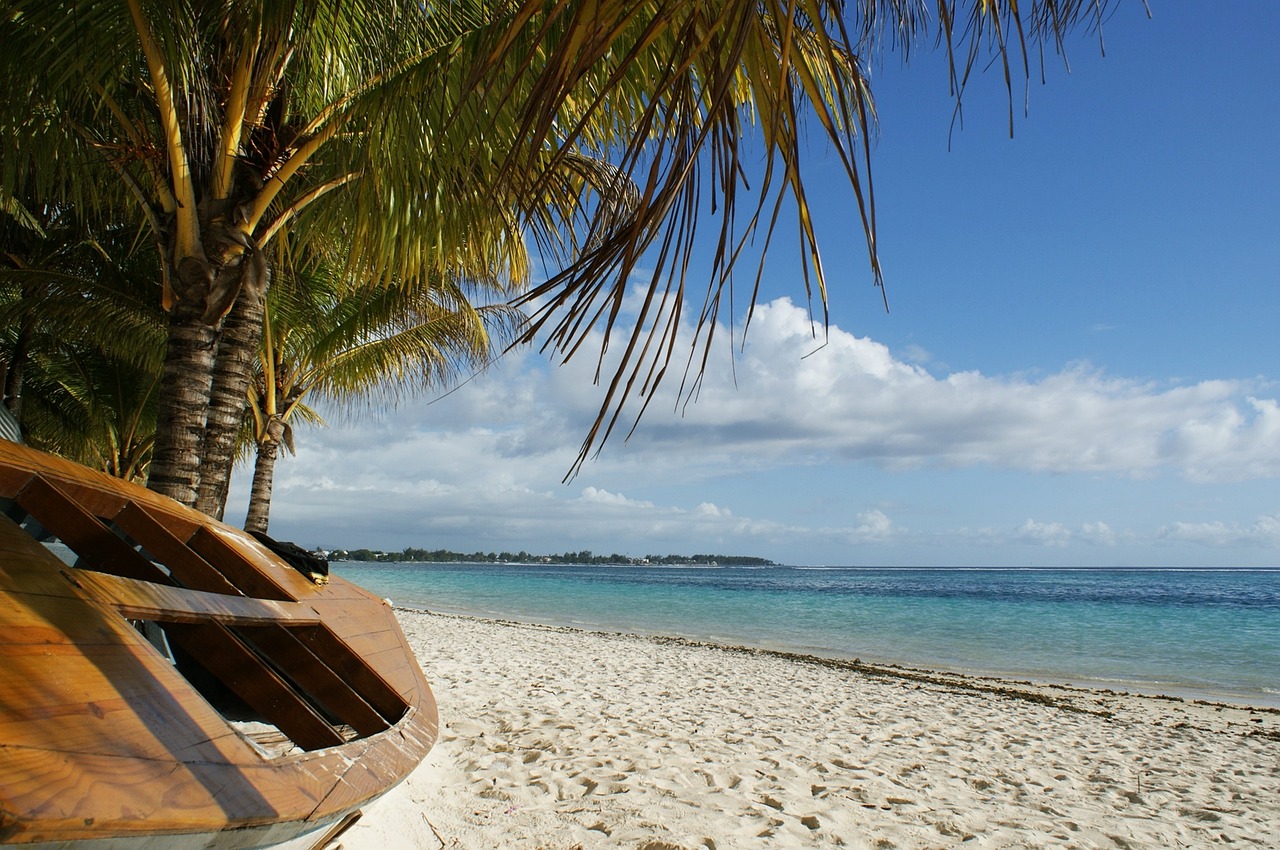 Mauritius will soon start issuing custodian licenses to companies holding digital assets on behalf of their clients because the current licensing regime is not suited for that purpose. Moreover, Mauritius is about to receive its first blockchain securities exchange.
Digital Asset Custodian Licenses
The Financial Services Commission (FSC) of the Republic of Mauritius released the draft framework intended for the fintech companies. They define "digital assets" as electronic tokens representing the holder's access rights to a service or ownership of an asset. The FSC is currently accepting feedback on the proposal from industry representatives, stakeholders and the public. With the discussions and consultations going on till the end of November.
The FSC considers them a digital representation of value which can be a medium of exchange, the unit of account and store of value. The tokens can also represent assets such as debt or equity in the promoter or "provide access to a blockchain-based application, service or product."
Currently, the two kinds of licenses for traditional financial services the FSC provides do not support the specifics of safekeeping cryptographic assets. The proposed license is, therefore, specific to address this difference and comply with the current relevant regulations and laws.
One requirement includes an obligation to "have and maintain a minimum stated unimpaired capital of not less than 500,000 Mauritian rupees ($14,409.64)." Businesses wanting to apply for the license will need to have offices set up in Mauritius and also have permanent representatives to deal with the FSC as well as maintain records of the custodian. The boards of directors will need three members and up, "at least one of whom shall be resident in Mauritius."
Additionally, those providing the custodian service providers will be required to have insurance protection for the assets that are kept in custody. They are subject to providing evidence of such arrangements to the FSC. They must also have systems in place that ensure compliance with all reporting requirements under Mauritian law.
Mauritius Receives a Blockchain Securities Exchange
As a result of Mauritius' openness to digital assets, Mindex, GMEX Group and Hybrid Stock Exchange Corporation Limited (HYBSE) have partnered to create Mauritius' first blockchain securities exchange. The joint venture – called HYBSE International Marketplace – plans to "integrate blockchain solutions and technology with traditional financial industries providing a complete and governed ecosystem that digitalises assets onto the blockchain."
"As we embark on a journey to pave a previous uncharted way forward, this will inevitably create an ideal prospect to move the evolution of all financial systems, light-years ahead. We must also maintain a conscious belief of the power of this evolutionary step, as not to disrupt current global markets, but to rather bolster a new way of thinking that encompasses a decentralised and truly free market entity," HYBSE's operations manager, Daniel Liu, said.
The firms claim SMEs will be able to use the marketplace for an initial blockshare offering (IBO), such as block-shares, from businesses registered on the marketplace at "special discounted rates". IBO is a time-limited offer to purchase cryptonised equities and other cryptonised instruments.
Asset classes that will be facilitated for trade will include cryptonised shares, cryptonised currencies, commodities, indices, forex, ETCs (exchange-traded commodities), ETFs (exchange-traded funds), and CETFs (crypto exchange-traded funds).
Microsoft Partners with Interswitch to Launch New Blockchain-Powered Supply Chain Financing Platform in Nigeria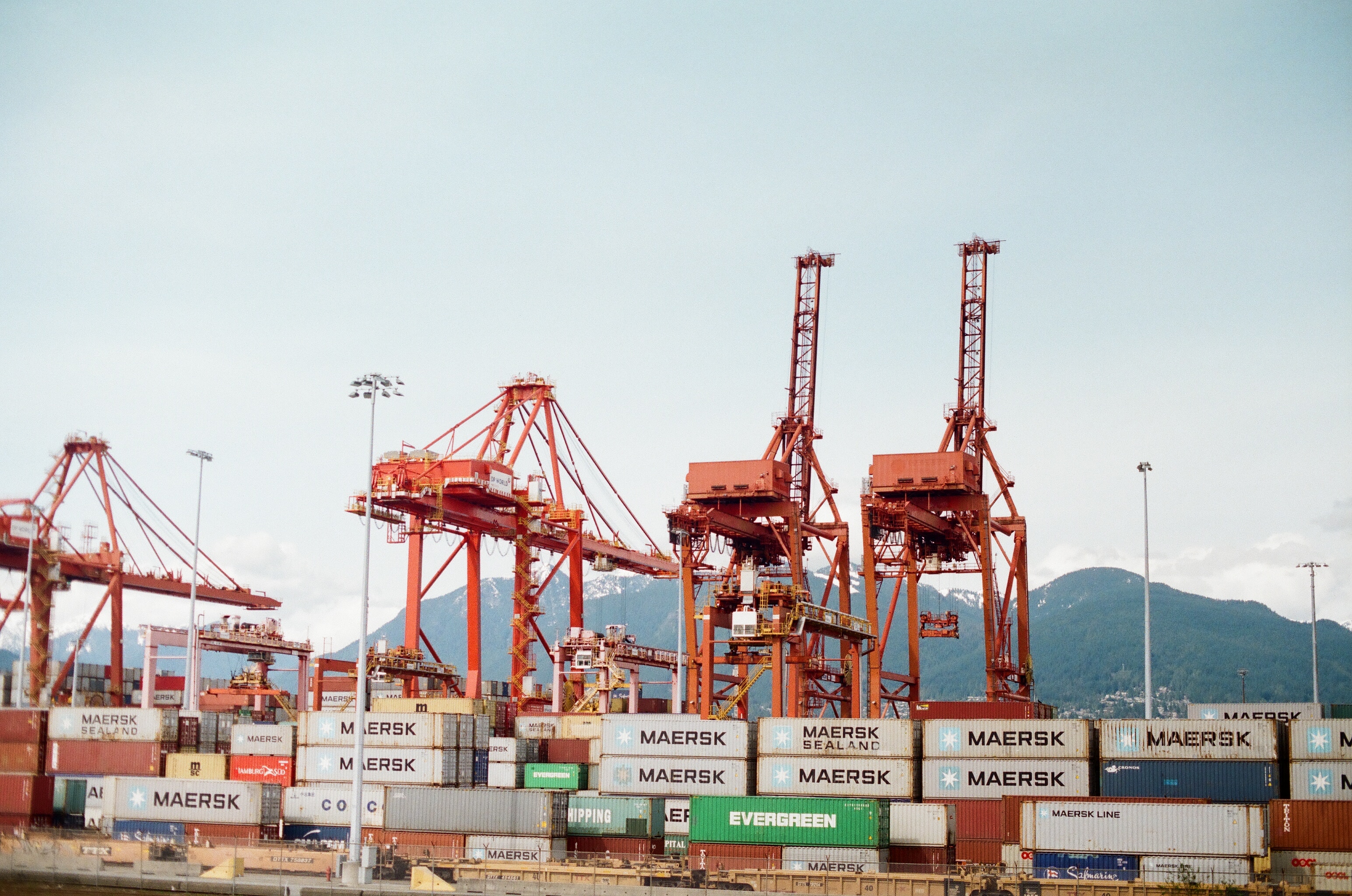 Pan-African payments and commerce company, Interswitch Group, partnered with Microsoft to launch a new blockchain-backed supply chain financing service in Nigeria.
Seamless Supply Chain Financing
This new blockchain initiative will bring together different stakeholders – such as banks and corporations – on a single platform that will provide end-to-end visibility, ensuring fast, seamless trade financing in supply chain operations.
Interswitch Blockchain Service is said to be built and hosted using the Microsoft Azure blockchain solution, which provides proven security, compliance and also a scalable cloud platform that accelerates and supports next generation blockchain applications. 
"In our 15 years of operation, we have experienced the bottlenecks associated with the existing corporate-based financing infrastructure in Nigeria." Mitchell Elegbe, Group Managing Director and Chief Executive Officer at Interswitch, said.
"This is why we are happy to partner with Microsoft, by leveraging the advanced technology of the Microsoft Azure Blockchain, to prove the possibility of building a distributed ledger that is practical, viable and has the propensity to solve some of Nigeria's most difficult financial and logistic problems," he added.
Launching the Interswitch Blockchain Service (Supply Chain Finance Module) allows small and medium-sized enterprises (SMEs) access to more funding in a shorter time of up to three weeks. The participating banks include United Bank for Africa Plc, Guaranty Trust Bank Plc, and Zenith Bank Plc.
SMEs will also be able to enjoy increased sales cycles from participating corporations such as the Dangote Group.
Transaction Enquiries and Verifications
The Interswitch Blockchain Service does not deploy the use of cryptocurrency in its application. Instead, transaction inquiries and verifications will be authorised by officials from participating entities without the incentives of a cryptocurrency.
Principal Program Manager, Microsoft Azure Blockchain at Microsoft Corporation, Michael Glaros, expressed excitement about the partnership with Interswitch. Glaros said: "The blockchain technology is still in its infancy in Nigeria and we are happy to pioneer its deployment in partnership with Interswitch, an innovative and forward-thinking company which has evolved its business around financial technology."
"This will be the first enterprise-grade blockchain service in Nigeria, and one of only a handful of production blockchain applications in use by banks and corporates globally," Glaros added.
The Interswitch Blockchain Service, allows Nigerian lenders and suppliers to identify and build relationships with high performing entrepreneurs. Therefore, according to Mitchell, the platform allows anyone to build blockchain-based solutions easily and more cost-effectively.