7 African Blockchain Startups to Watch in 2019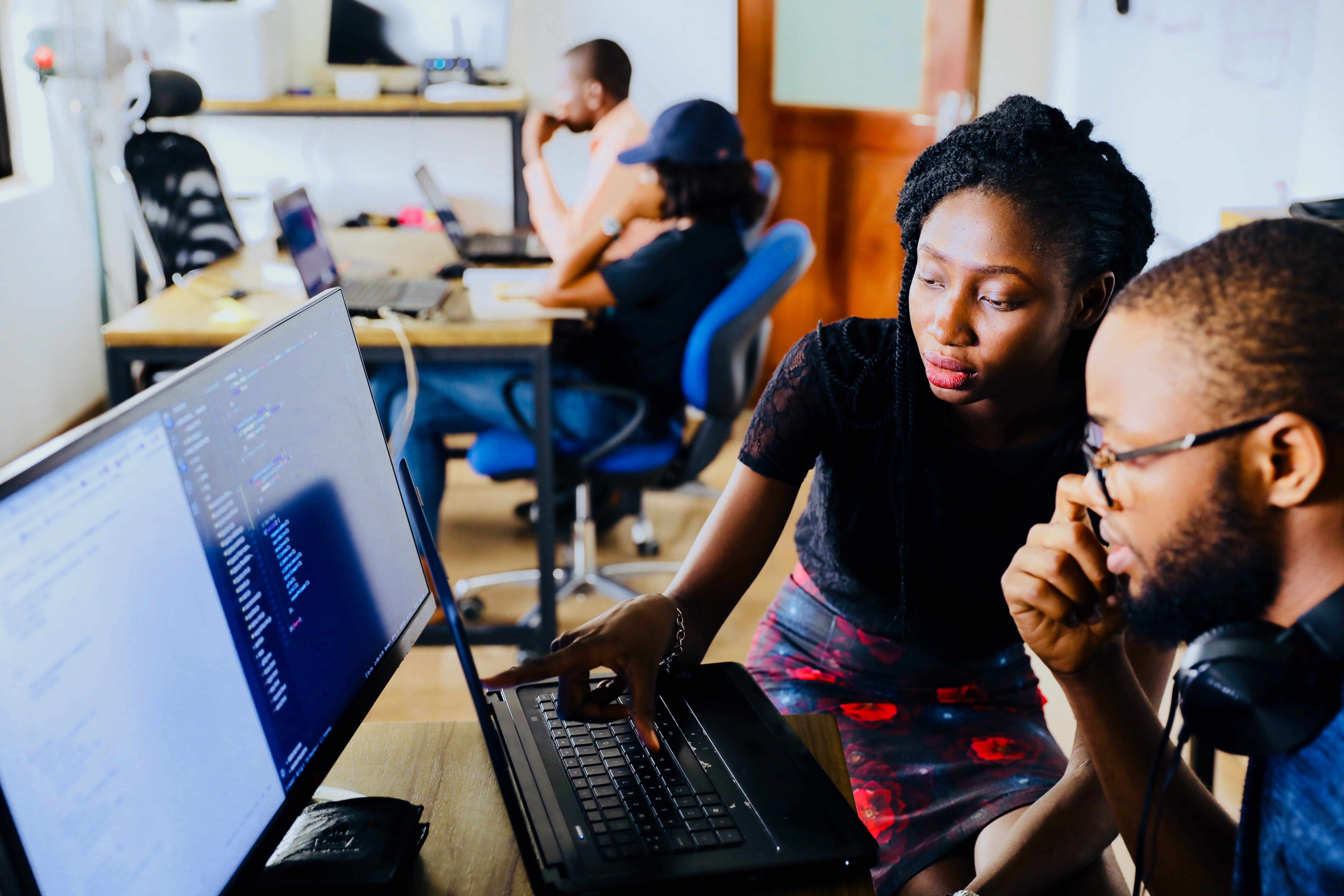 If blockchain technology was the hype last year, then this year it has moved beyond having the potential to transform industries to actually cementing its place as a formidable disruptive entity in its own right. Despite cryptocurrency markets experiencing a bear market since the start of the year, African blockchain startups are focusing on implementing distributed ledger technologies as they look to solve everyday challenges with this innovative new technology.
In this guide, you will discover seven high-profile blockchain startups that are spearheading innovation in Africa.
BitPesa
BitPesa is a blockchain startup that focuses on cross-border business-to-business payments and bitcoin exchange services. The company was founded in 2013 by Elizabeth Rossiello, with the aim of providing an alternative payment system to consumers that would surpass legacy systems and reduce the cost of money transfers. BitPesa incorporates blockchain technology to hasten payments by utilising its peer-to-peer nature for transactions and relies on bitcoin (BTC) as a transactional currency.
BitPesa has managed to attract funding from a number of reputable venture capital firms over its history, which is a testament to the confidence investors have in its innovative business model. The company is also actively seeking out strategic partners as it seeks to roll out B2B products like trade finance and lending.
Early this year, BitPesa purchased Spanish money transfer platform TransferZero. The acquisition will enable the startup to grow its presence in European remittance and payment markets. The Nairobi-headquartered startup is now operational in seven African markets including Kenya, Uganda, Tanzania, DRC, Ghana, Senegal, and Nigeria. There are also plans in the works to launch in South Africa soon.
Golix
Golix is a Harare-based cryptocurrency exchange that was founded in 2014. Formerly known as BitFinance, the local exchange aimed to offer digital currencies as an alternative to alleviate the economic woes brought about by Zimbabwe's failing monetary system. In 2018, Golix set its sights on the broader African market and announced a token sale.
The Golix ICO was intended to raise money for future expansion into other African markets as well as expand their portfolio of services. However, the company would have to contend with the Reserve Bank of Zimbabwe which issued a cryptocurrency ban. After taking the matter to court, the order was rescinded and the company proceeded to relaunch its ICO. Subsequently, investors were able to purchase the Golix utility token (GLX).
Throughout 2018, the exchange expanded its operations to Kenya, Uganda, South Africa, Cameroon, Tanzania, Nigeria, and Rwanda. Currently, investors can purchase a range of cryptocurrencies on the Golix platform including bitcoin (BTC), ether (ETH), monero (XMR), bitcoin cash (BCH), bitcoin gold (BTG), Dash (DASH), SureRemit (RMT), and Dala (DALA).
Wala
Wala is a blockchain startup that offers remittance services and payments using an Android app. Launched in 2017, the company aims to offer financial services to the un(der)banked through strategic partnerships with banks and financial institutions and at low cost. The goal is that Wala users will be able to open bank accounts, apply for credit, access remittance services, purchase value-added services and transact with retailers and merchants.
The blockchain-powered platform is underpinned by the Dala token (DALA), which is a general purpose ERC20 token that enables quick and borderless micro-payments at zero fees. The Wala app is available for download on Google Play Store for Android users in Uganda, South Africa, and Zimbabwe.
CentBee
CentBee is a cryptocurrency wallet provider and offers payment processing services for merchants. The South Africa-based blockchain startup was founded by Lorien Gamaroff and Angus Brown, and its vision is to allow users to make payments for products using bitcoin cash (BCH) and settle payments in digital currency at accepted retailers.
The company received a substantial equity investment from nChain in February 2018 for the development of its new mobile bitcoin cash wallet and released the Alpha version of its bitcoin cash wallet just a few months later. While the service is currently limited to South Africa, the company plans to expand to other countries in Sub-Saharan Africa and beyond.
The Sun Exchange
The Sun Exchange is a peer-to-peer marketplace that allows anyone, anywhere to invest in solar panel projects using bitcoin (BTC). Founded in 2015, the South African startup enables bitcoin users to purchase solar panels and lease them to schools, factories, and communities to earn rental income. The company's business model has been successful and attracted $1.6 million in seed funding from several investors ahead of its token sale.
The Sun Exchange launched its very own token in April 2018, known as the SUNEX token, which is being utilised for the design of a Solar Project Insurance Fund for users on the platform.
Moreover, the company announced a partnership with Powerhive to create solar-powered rural electrification mini-grid projects in rural Kenya. The platform has so far facilitated funding for six operational solar projects via its micro-leasing service and is gearing up for a seventh project. The Sun Exchange also received an additional equity investment from Alphabit bolstering its potential to create a global solar-powered economy.
Pesamill
Pesamill is a cryptocurrency exchange that allows users to purchase digital currencies using payment methods like mobile money. The Nairobi-based startup was launched in September 2018 and aims to offer an alternative solution to users who find it difficult to access international cryptocurrency exchanges on account of their lengthy KYC processes.
As such, the site offers simplified registration and KYC procedures for new users to sign up and trade digital currencies. Currently, users can trade in bitcoin (BTC), litecoin (LTC), ether (ETH), ripple (XRP) and bitcoin cash (BCH). Users can make deposits on the platform using their local fiat currency making it more accessible for the mass market.
Tari Labs
Tari Labs is the blockchain startup that runs Tari, an open source, digital assets focused blockchain protocol that is being designed as a merge minded sidechain with Monero.
Tari was launched in 2018 by South African blockchain developer and Monero founder, Riccardo Spagni. The protocol will enable consumers to utilise applications developed on top of the Tari blockchain to easily transfer their digital assets while respecting the parameters set by the issuers. The company is backed by reputable venture capital and equity firms and the development team plans to integrate payment channels and transaction cut through to make Tari scalable. In addition, the startup launched a free blockchain university, to assist in the development of blockchain developers locally and internationally.
Pundi X Unveils New Blockchain Phone 'XPhone' in Kigali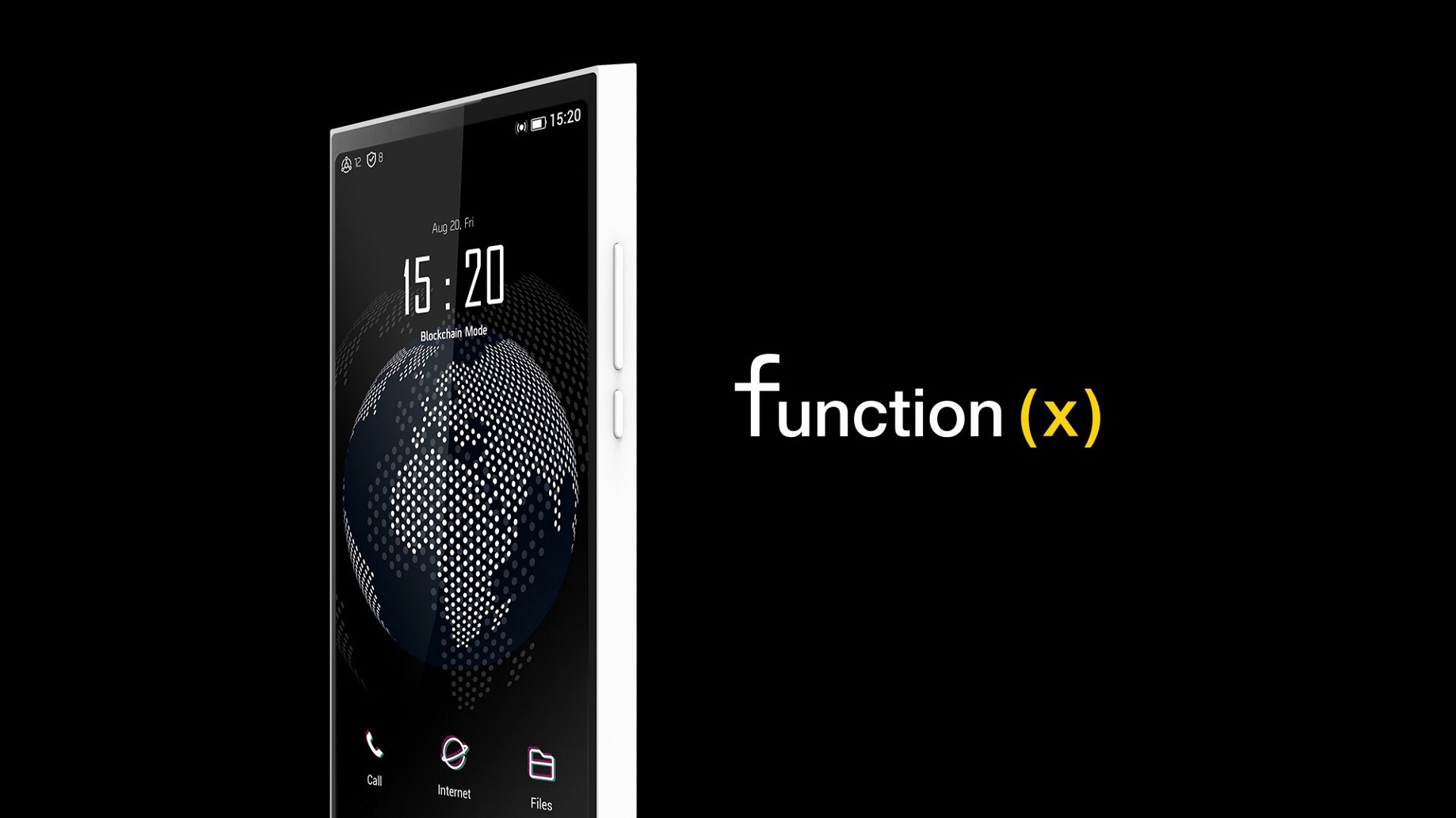 Singapore-based company Pundi X recently unveiled its blockchain phone, called XPhone, at the GSMA Mobile 360 Africa event in Kigali, Rwanda.
The XPhone
The XPhone features a blockchain-based operating system enabling users to make calls and send text messages without the need for a centralised service provider. This makes it the first phone that runs on a decentralised ecosystem while allowing users to make phone calls, send messages, and transmit data. Furthermore, users can switch between the blockchain mode, which is powered by Function X, and the Android mode.
"Telecommunications and Internet companies have derived tremendous value from controlling data. By decentralising apps, we can put this data onto a smart contract, effectively giving control back to creators and users. Much of what we call peer-to-peer or 'decentralised' services continue to be built upon centralised networks. We are changing that," said Pundi X founder and CEO Zac Cheah.
According to Pundi X, each XPhone is "a node on the network contributing to the operation of the blockchain ecosystem. Content and connectivity are organised in a distributed, node-to-node manner."
Pitt Huang, the co-founder and CTO of Pundi X, stated: "Scalability in blockchain is derived from the number and geographic spread of nodes. It is clear how achieving a critical mass in terms of scale will require something with a high utility for people. The XPhone, thus, has the potential to establish a large global pool of nodes."
Pundi X aims to give back to users the control over how their data is used with Function X which keeps data secure and encrypted.
"Blockchain today is at a similar stage of development as the Internet in the early '90s. Like the browser was to the Internet, a new kind of network and decentralised protocol like Function X will have a profound effect on blockchain, putting it in the hands of millions via a smartphone and returning control of their data to them," Huang added.
Features
The XPhone will have a 5.65 inches screen, 6GB RAM and 128GB ROM, fingerprint sensor on the side, 16MP front camera, 48MP rear camera, 3500 mAH battery capacity, and the Qualcomm SnapdragonTM 660 Mobile Platform. The blockchain phone will retail for $599. These are, however, the minimum specifications. Both the design and specs can change.
The XPhone will also have an 'X' button on the side that enables users to easily access DApps when they are in blockchain mode.
"Blockchain-based calling and messaging is toggled on and off on the phone operating system, which builds upon Android 9.0," the company explained.
Pundi X will produce and release 5,000 XPhones in late 2019. The company is open to partner with hardware and phone manufacturers that want to build their version of a blockchain phone powered by Function X.
Blockchain Game Gods Unchained Launches Beta Version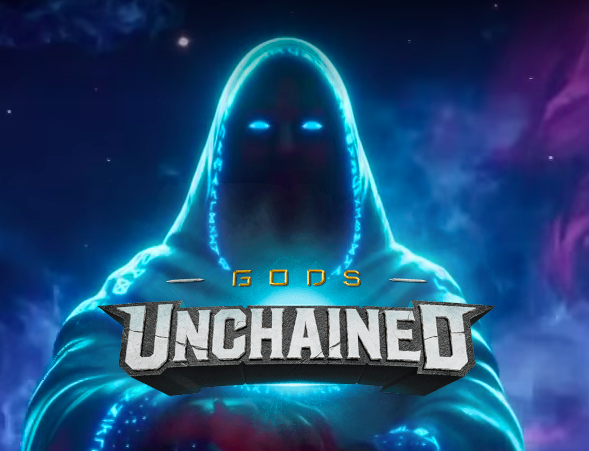 Blockchain game Gods Unchained launched its beta version. The Ethereum-powered game, which was created by Fuel Games, has already sold four million virtual cards, generating four million dollars in revenue for the gaming startup.
God Unchained Beta
The Gods Unchained beta version will enable more players to "join the fray, collect cards, mint cards to the blockchain, and battle with others around the world."
Co-Founder of Gods Unchained, Robbie Ferguson, said in a press release: "Gaming is a $100 billion per year market that has capitalised on leasing premium features to select individuals on their purchasing power. In almost every game, players are buying items, cards, skins, and upgrades which they do not truly own. Blockchain actually gives players digital-asset ownership by minting game elements to a blockchain. With Gods Unchained, we have captured the allure of traditional print card collectibles like Magic, married them with appealing visuals of digital games like Hearthstone, and added true ownership through the Ethereum blockchain."
The beta will run through July where cards will be collected from packs. "Developers will monitor the performance of cards and measure the fairness of different deck combinations. This is to ensure that the game remains balanced, fun, and competitive. After the balancing beta, the development team will solidify card stats and activate peer-to-peer trading functions," an official statement said.
Packs, Genesis Set, and World Championship
New players will get a starter deck to play the free game while players looking to expand their collection will have access to booster packs. In addition, during the pre-sale of the game, the developers have released a limited edition of the Genesis Set which has 380 special cards. The developers will terminate the Genesis Set after the beta closes and version 1 of the game launches. A new season of cards will follow the termination of the Genesis Set.
Ten percent of the sales from the packs will go towards the prizes for the first Gods Unchained World Championship. $430,000 has already been put aside for the championship.
Unlike traditional games where players do not own items they purchase in a game, the use of blockchain technology in Gods Unchained gives players real ownership to the items they buy or earn. This means that they can sell these items for digital currency or trade them with other players.
In order to create the blockchain game, Fuel Games raised $2.4 million from Coinbase Ventures, Sora Ventures, Nirvana Capital, and Continue Capital. The company is currently creating the Apollo Platform which will offer scalable blockchain infrastructure for world-class game studios.
OneWattSolar is Leveraging the Blockchain to Provide Renewable Energy to Nigerians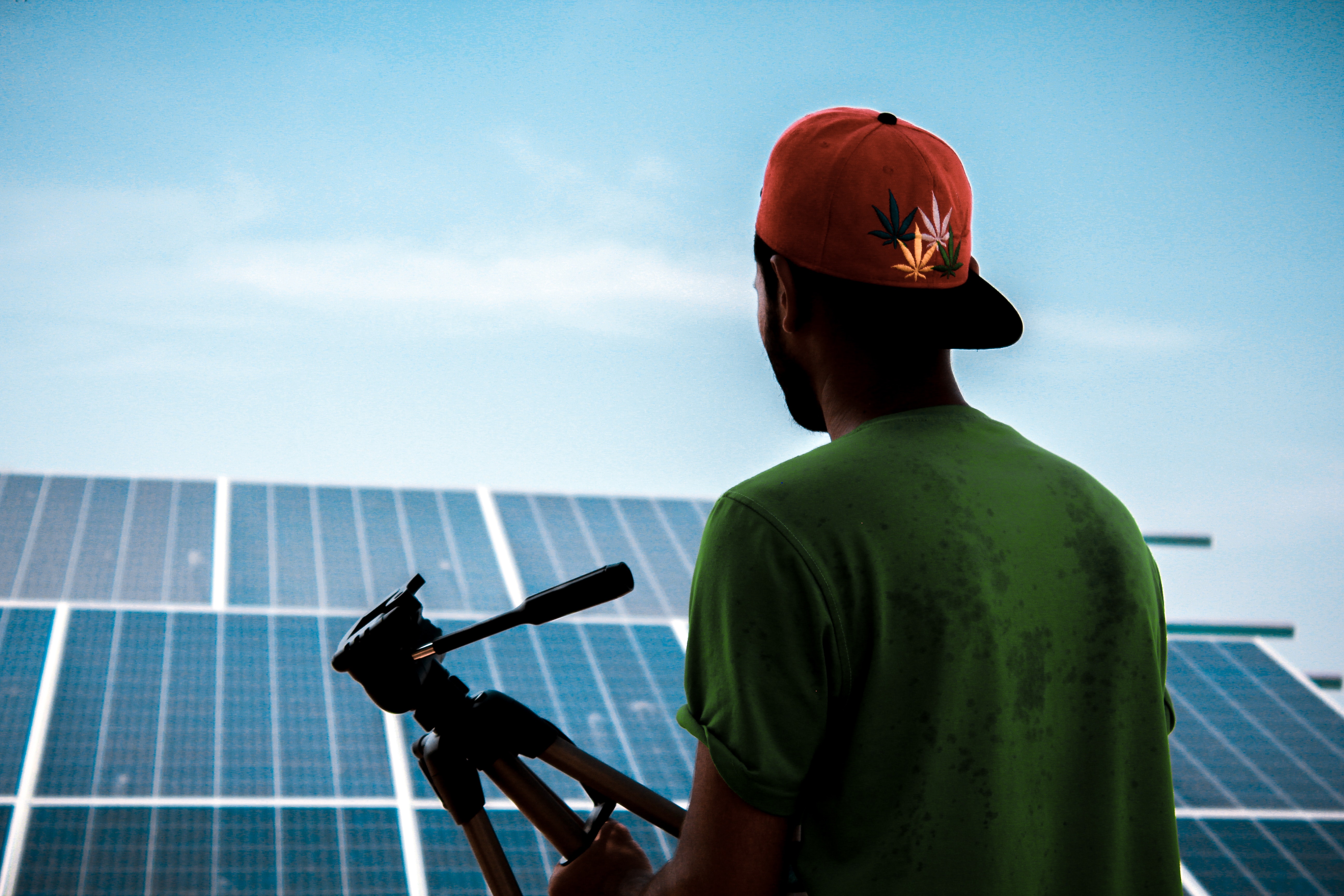 Nigerian startup, OneWattSolar, is leveraging blockchain technology to provide low-cost solar energy to Nigerians to relieve them of the reliance on costly power generators.
Blockchain Payments
When using OneWattSolar's clean energy solution, customers do not have to pay for the solar panel system setup. Instead, it comes with an Internet-enabled router that will collect data on energy usage to ensure customers are billed exactly for what they use and also alert the company of any potential problem.
The idea of using the blockchain for its solution is to allow transparency among all stakeholders and to reduce the costs involved.
"[The blockchain] provides transparency, you can see the utilisation of funds, how many systems we have purchased and how many are being used. On a traditional service using fossil fuels, energy usage is around 70 Nigerian naira ($0.19) per kilowatt. But the blockchain system is 50 percent cheaper than diesel," Alagbe told CNN.
Africa Renewable Energy Industry
For decades, African countries – including Nigeria – have been plagued with a lack of power supply. According to a 2016 report, only four out of ten Africans have access to a reliable power supply. In 2017, Nigeria was ranked as the worst electricity supply nation while research conducted out by the World Bank shows 42 percent of Nigerians do not have access to electricity.
In a bid to tackle this problem, the renewable energy industry in Africa has been experiencing tremendous growth. Morocco plans to power over one million homes with a new solar power plant reported to be the largest in the world while Ghana announced plans to increase the consumption of renewable energy by 2030.
Video by Idea Seed Africa
OneWattSolar launched operations in January 2019. The clean energy startup hopes to supply more than one million homes without electricity in Sub-Saharan Africa with solar energy through blockchain by 2025.
OneWattSolar is a part of GoSolar Africa, a renewable energy company that has been in operating for the past eight years.