Wala Launches Zero-Fee Money Transfer App in Uganda, South Africa, and Zimbabwe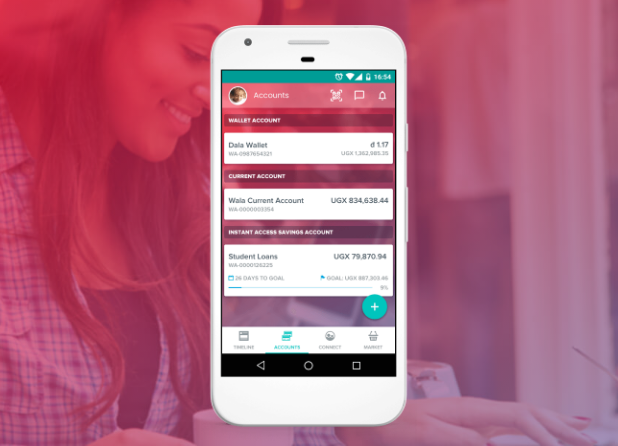 Blockchain startup Wala has launched its zero-fee money transfer app in Uganda, South Africa, and Zimbabwe.
The blockchain-powered financial services platform aims to eliminate barriers to financial services and provide millions of consumers in these markets with a better banking solution at no fees. As part of its growth strategy, the company is partnering with Spire to pre-install Wala in over 30 million smartphones in these emerging markets.
African Expansion Powered by Dala Tokens
Wala allows users to access remittance services, value-added services, savings and credit services on its borderless and incentive-driven platform. These services are enabled by the Dala token which users can obtain and use via their smartphones. Dala is a general-purpose ERC20 token that facilitates quick micro-payments at no fees.
The token is designed to include 3.5 billion underbanked consumers in the formal financial system. The Dala ecosystem includes partnerships and financial services across borders and allows consumers and enterprises to transact, save, invest and lend with Dala.
According to Tricia Martinez, CEO and co-founder of Wala, the launch is a major step in the direction to solve a problem that affects almost 50 percent of the world's population.
"To illustrate the impact of just one of Wala's services, zero-fee remittance, 50% of Zimbabwean migrants living in South Africa sent a staggering $1 billion USD home last year. To do so they incurred fees of around 10–15 percent, that's $100-$150 million in fees. Providing a zero-fee and borderless payments solution for these consumers is game-changing, it gives consumers more control over their financial well-being."
Strategic Partnerships
Wala plans to reach tens of millions of smartphone users with decentralised banking services through the Spire-powered DApp marketplace for developing markets.
Charlie Hulcher, Spire's Head of Technology, said about the partnership: "We're very excited about this engagement and together, Spire and Wala can bring equal access to financial services across emerging markets, so people can build a safe, secure future for themselves and their families."
Only a few weeks ago, Wala partnered with Block Commodities, FinComEco, and the Dala Foundation to lend 100,000,000 Dala tokens to small-scale farmers in Uganda. The Wala app is available in the Google Play Store for Android users in South Africa, Zimbabwe and Uganda with plans to move into Kenya, Tanzania, Mozambique, Zambia, Nigeria, Ghana and the United Kingdom.
REVEALED: 10 Biggest ICO Scams Swindled $687.4 million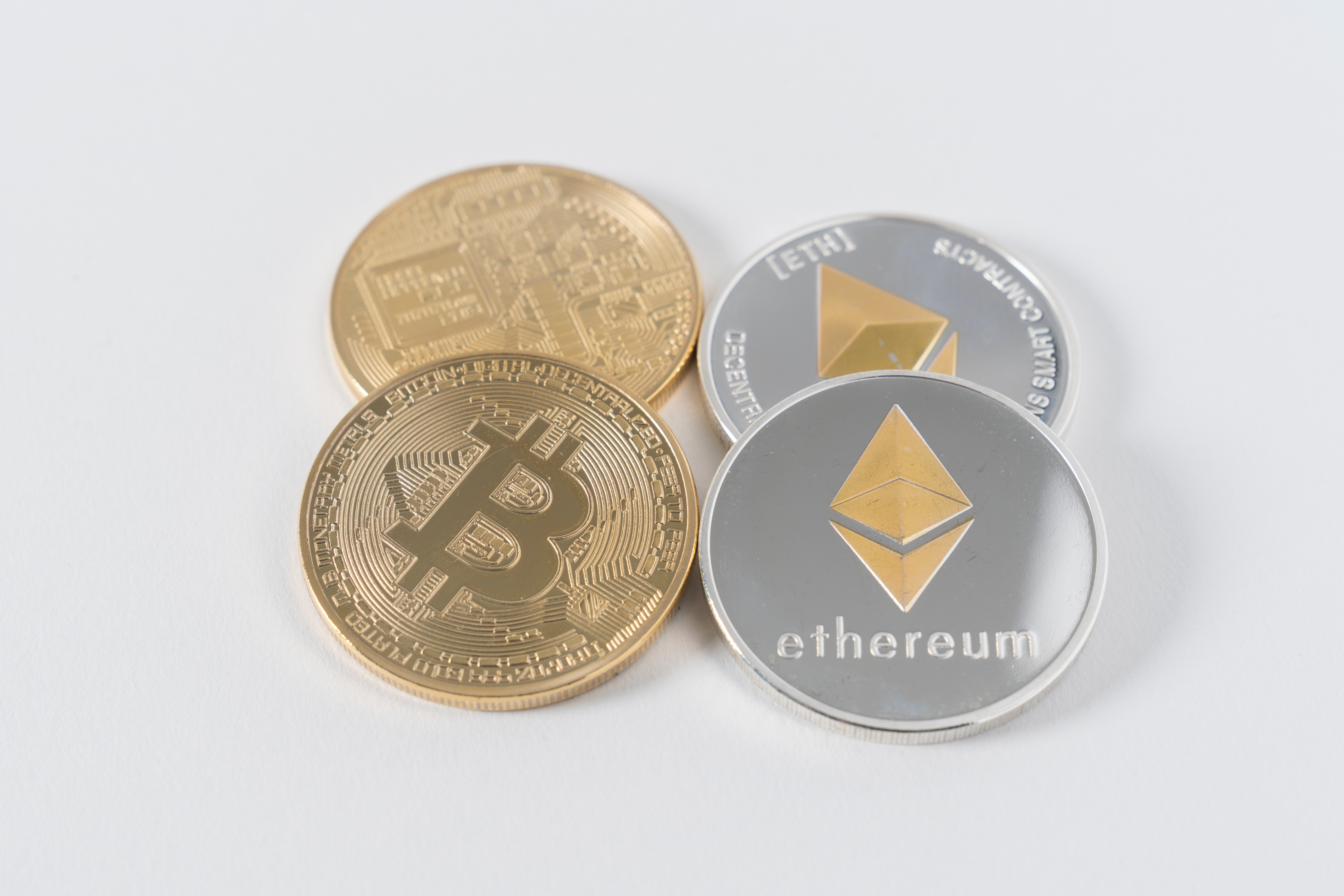 Initial Coin Offerings are one of the most tempting investment options for those hoping to profit from the ever-evolving world of cryptocurrency. However, the lack of regulation has allowed ICO investors to become targets of sneaky schemes.
Though ICOs have snowballed, with more than 750 being invested in during 2018 alone, the number of scams has also steadily risen, with more victims of fraud falling prey to cryptocurrency criminals.
Following Satis Group's revelation that approximately 80 percent of 2017 ICOs were identified scams, new data from Fortune Jack has found that just ten of the most high-profile ICO scams have swindled $687.4 million from unsuspecting investors.
In fact, Pincoin and iFan scam stole $660 million, with an estimated 32,000 investors falling prey to the money-making plot from Modern Tech.
As cryptocurrency continues to dominate headlines, more investors are pouring cash into ICO schemes in the hope of turning a quick profit. And with more than 150 scams listed on popular website Deadcoins, it's easy to see how inexperienced ISO investors are being suckered.
The losses have become so prevalent that the US Securities and Exchange Commission (SEC) launched its own ISO scam in a bid to show investors how easy it is to set up such schemes.
The top ten most notorious ICO scams to date
| | |
| --- | --- |
| Scam name | Amount of money scammed ($) |
| Pincoin and iFan | 660,000,000 |
| Plexcoin | 15,000,000 |
| Bitcard | 5,000,000 |
| Opair and Ebitz | 2,900,000 |
| Benebit | 2,700,000 |
| Bitconnect | 700,000 |
| Confido | 375,000 |
| REcoin and DRC | 300,000 |
| Ponzicoin | 250,000 |
| Karbon | 200,000 |
Despite the SEC warning that ICOs "bring an increased risk of fraud and manipulation" due to the lack of regulation, the number of ICOs, as well as the amount invested, has increased over the past year.
In 2017 $6,240,046,555 was raised across 371 ICOs. However, in 2018 a staggering $20,074,423,238 has been raised across 789 ICOs to date.
This reveals a 222% increase in the amount raised in 2018 so far, compared to the full year of 2017. Additionally, there is a 113% increase in the number of ICOs in 2018 so far compared to 2017.
If Satis Group's suggestion that almost 80% of 2017's ICOs were identified scams is correct, 297 ICOs in 2017 may have been fraudulent. If this trend was to continue in 2018, 631 ICOs could be fraudulent.
Despite such shocking statistics, ICOs remain a relatively popular investment in 2018, with $20.1 billion being invested into ICOs so far.
The amount invested in ICOs in 2018 to date
| | |
| --- | --- |
| Month | Money invested ($) |
| January | 1,985,750,821 |
| February | 1,660,013,613 |
| March | 4,173,112,271 |
| April | 1,268,948,460 |
| May | 1,985,596,961 |
| June | 5,778,213,703 |
| July | 809,577,207 |
| August | 989,375,043 |
| September | 1,423,835,159 |
So, what are the red flags that may alert you to an ISO scam? The following were present in the most high-profile incidents:
Silence from companies when contacted by investors
Lack of a whitepaper and inconsistencies on the ISO website
Fake Linkedin Profiles of "the team" with stock images or stolen photos
Any text humourous or otherwise outlining a scam
Promise of fixed profit or guaranteed ROI
This guest contribution was provided by Fortune Jack. 
Wala is Financing a Ugandan Solar Power Program Using Cryptocurrency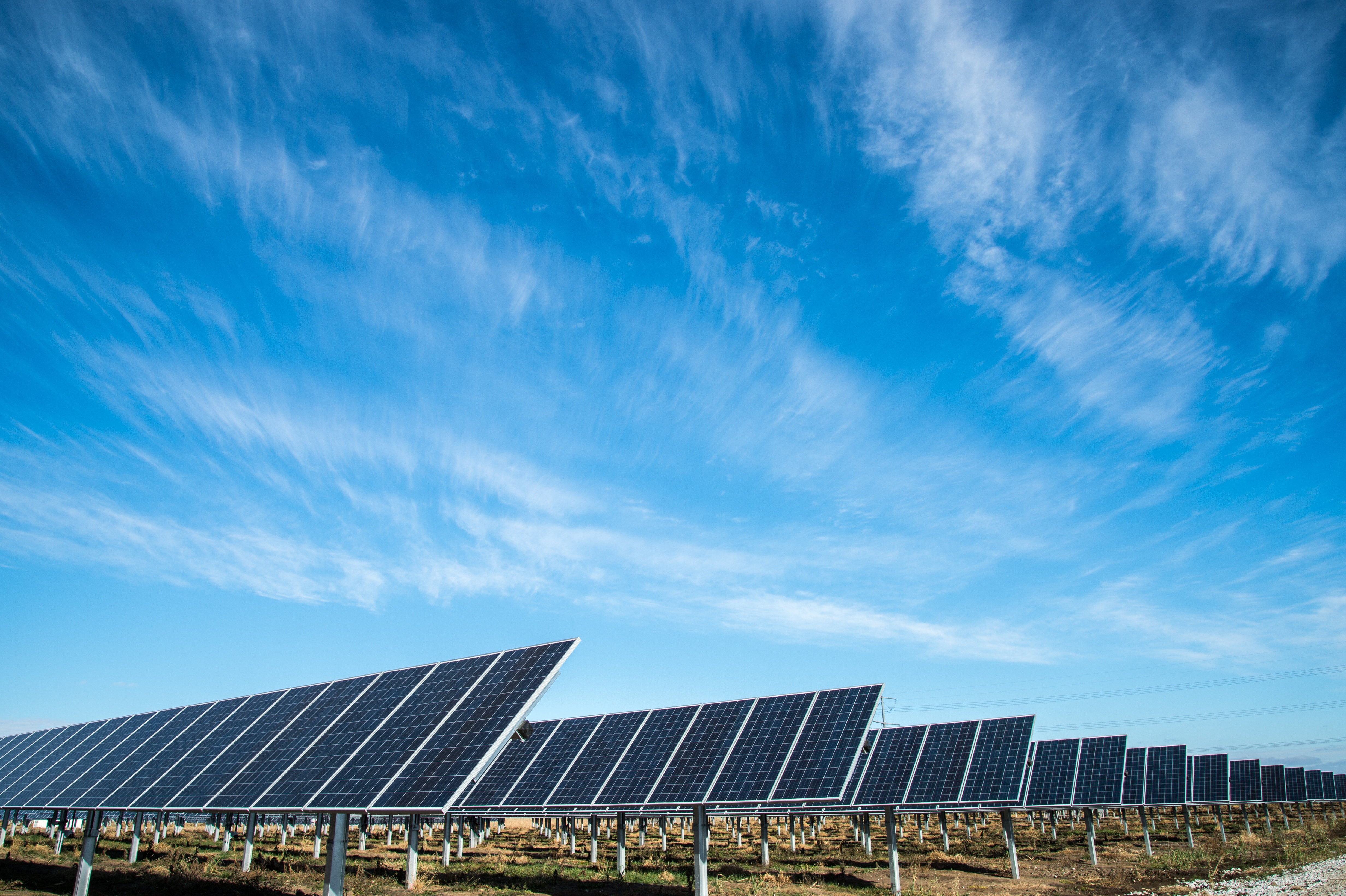 South Africa's Wala and CleanPath Emerging Markets (CP-EM) Uganda are collaborating to develop a solar programme that uses the cryptocurrency Dala as its main transactional currency to build a blockchain-enabled clean energy economy.
80 Percent of Ugandans Without Electricity
The CP-EM programme is said to cost about $1.5 billion. According to Tricia Martinez, the founder and CEO of Wala, it will provide 25 percent of Ugandans with clean energy.
According to Power Africa Energy 2018 Report, Uganda's current overall access rate is at 22 percent; with rural access at twelve percent and urban access at 52 percent. Uganda has one of the lowest electrification rates in Africa.
With the partnership employing Dala as its principle transactional currency, Ugandan consumers and vendors that are building up the ecosystem will get paid in Dala ($DALA). While CP-EM's solar programme aims to create utility-scale grid-connected renewable power systems to generate critical clean energy for commercial, industrial and residential consumers across Uganda. 
Ugandans Ready to use Cryptocurrencies
Martinez said: "The numbers we've seen since the launch of Dala have been staggering, and a large portion of our current users are Ugandan, so this partnership is a natural next step to allow users the opportunity to further benefit from using Dala. The high level of user traffic also shows us that Ugandans are ready to use crypto assets in day-to-day transactions,"
Prince Kudra Kalema of the Buganda Kingdom, managing partner and co-founder at CP-EM, was excited about the partnership. Kalema said: "By providing Ugandans with an opportunity to access clean energy through $DALA, we're fostering a more inclusive decentralised financial system not possible with legacy technologies."
The Ugandan Government is increasing support to the off-grid solar industry and adding strategies into the electrification plans and developing regulation to support private sector companies in this space.
RightMesh Partners with Golix Exchange to Improve Internet Connectivity in Uganda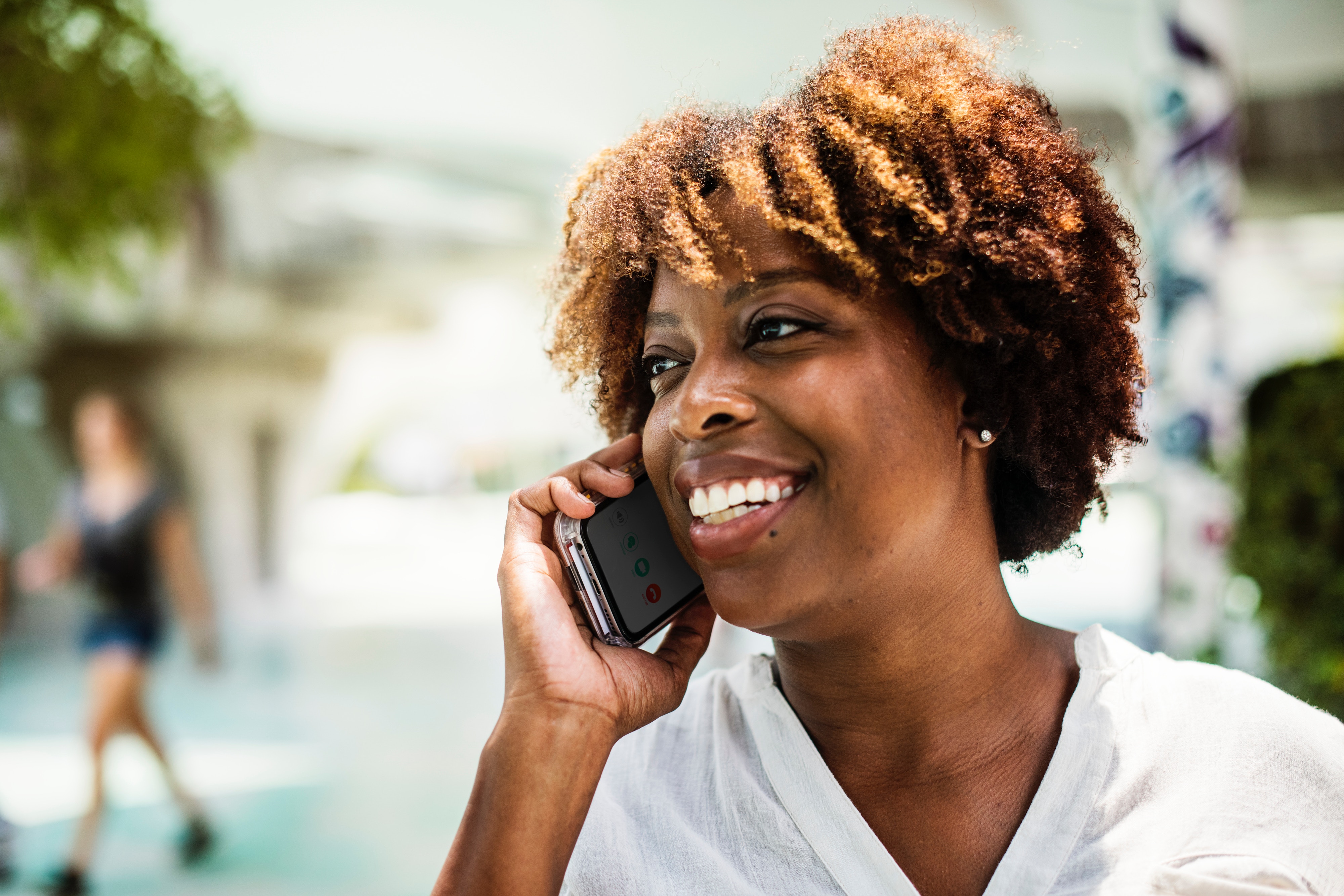 RightMesh, a connectivity company currently developing a decentralised mobile mesh network, announced that their RMESH tokens will now be listed on Golix in Uganda.
Golix, founded in 2014, is one of Africa's leading cryptocurrency exchanges with its headquarters in Zimbabwe. Golix joins RightMesh's mission of bringing online connectivity to the people of the African continent. This will be done by harnessing the combined power of a mobile mesh network, blockchain, and its own RMESH tokens within a self-forming, self-healing mesh network.
The integration of Rightmesh's software is easy in any application without additional hardware. The hardware infrastructure powering this initially is the individual users of Android phones.
In May this year, RightMesh announced the successful completion of a $30 million token sale.
"It's important for us to partner with like-minded companies focused on connecting the next billion users," said John Lyotier, RightMesh's co-founder.
"In order for us to start bridging the digital divide, we need people living in areas with poor infrastructure to have access to RMESH tokens so they can start connecting with each other using their smartphones," he added.
Lyotier said that Golix makes it easy for Ugandans to buy and sell cryptocurrencies. He also looks forward to working with them to have a real and lasting impact for people in the region.
Under the agreement, Golix users living in Uganda have access to the tokens, made available on September 10, 2018.
Uganda's Oppressive Social Media Tax
Since July 2018, Ugandans have had to pay a daily tax on social media apps due to an oppressive taxation law passed by parliament. These high costs of taxation have played a crucial role in limiting access to these important applications for many Ugandans. However, introducing a mobile mesh networking could avoid those high fees because data does not go through a central ISP. 
Golix CEO, Tawanda Kembo, said: "Internet connectivity in Africa has an interesting juxtaposition. The many that cannot afford internet connectivity mostly jump through hoops to get connections that are slow and have restrictions as to what content can be accessed."
"In Africa, it's very expensive to be poor. On the other hand, the privileged few who can afford good subscriptions mostly underutilise their internet subscriptions and pay for more than they actually use. By reducing the cost for the former to get connectivity, and providing a benefit for the latter for sharing their connection, RightMesh solves this problem for both demographics. We have needed a solution like this in Africa for years," added Kembo.
Purchasing mobile data from others once the protocol goes live, will be done using RMESH tokens. They are planning to launch RightMesh Soft Mainnet and release its first commercially available app in Q1 of 2019.