Nigeria Wants Regulatory Framework for Cryptocurrencies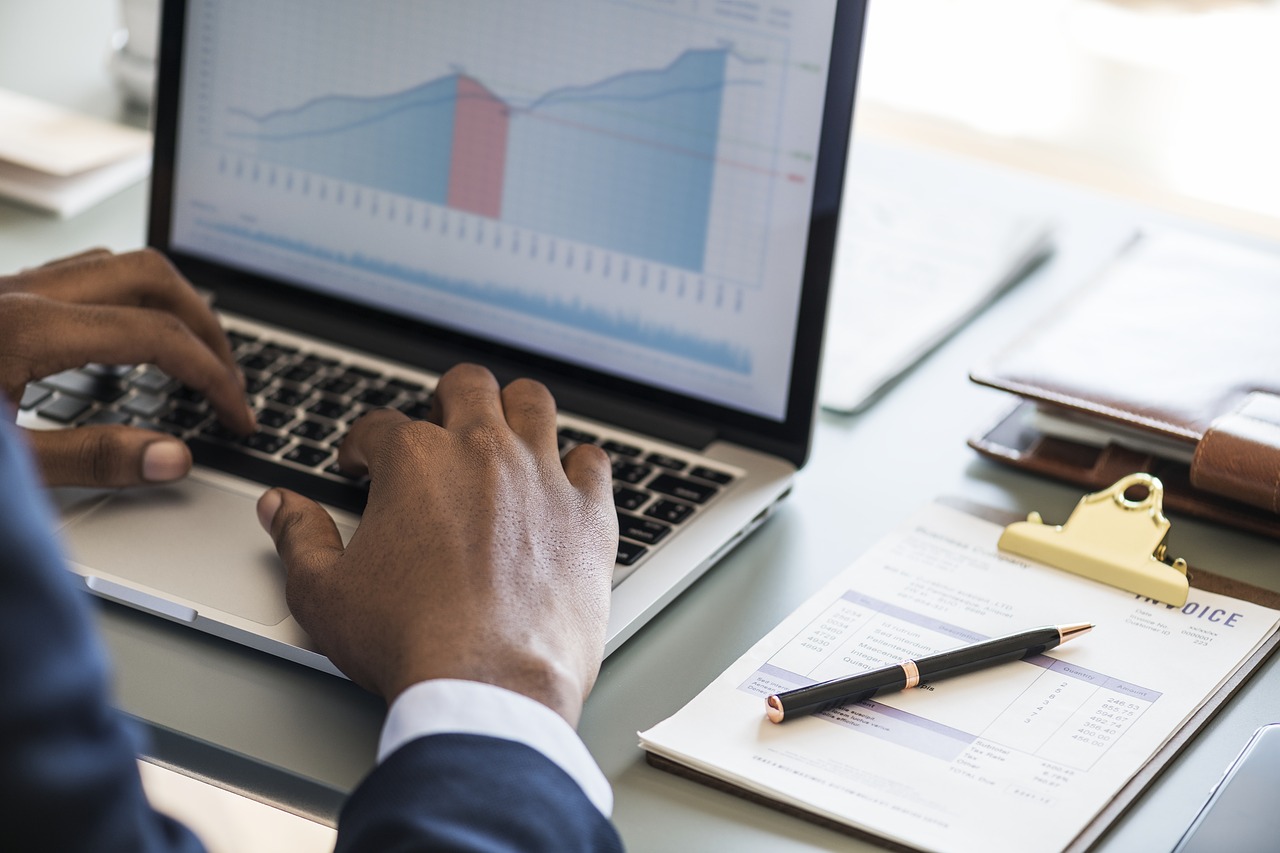 With cryptocurrency adoption soaring in Nigeria, it is no surprise that on April 25, 2018, members of the House of Representatives, urged the Central Bank of Nigeria (CBN) and the Nigerian Deposit Insurance Commission (NDIC) to create a legal framework for the regulation of blockchain technology.
The resolve was passed following the adoption of a continuous motion titled 'Need to regulate blockchain applications and Internet technology', which was supported by Solomon Adaelu, who emphasised the innovation that the blockchain brings such as the potential to accelerate payments in the country's financial services industry.
Adaelu said: "Blockchain as a digital and decentralisation ledger technology that records all transactions without the need for financial intermediary bank is new to humanity and can be a core payment facilitator for financial services industry. A blockchain is a continuously growing list of records, called blocks, which are linked and secured using cryptography as an open, distributed ledger that can record transactions between two parties efficiently and in a verifiable and permanent way."
The blockchain was invented in 2008 for the cryptocurrency bitcoin. Since its establishment, it has helped solve the issue of double spending on digital currency transaction without the need for a central server or trusted authority.
Adaelu went on to state that the deadline for a unified cryptocurrency regulation had been set for July 2018 following the G20 Finance Ministers' meeting in March.
He further added: "Countries such as the USA, the UK, Russia, Venezuela, and Kenya have [already] provided [a] framework for the regulations of this emerging technology," and believes that Nigeria should be next in line to do so.
Other lawmakers supported the motion while acknowledging the warning given by the NDIC to be careful when trading cryptocurrencies, given the complexity and uncertainty surrounding them.
3 Reasons to Use a Bitcoin Mixer in 2020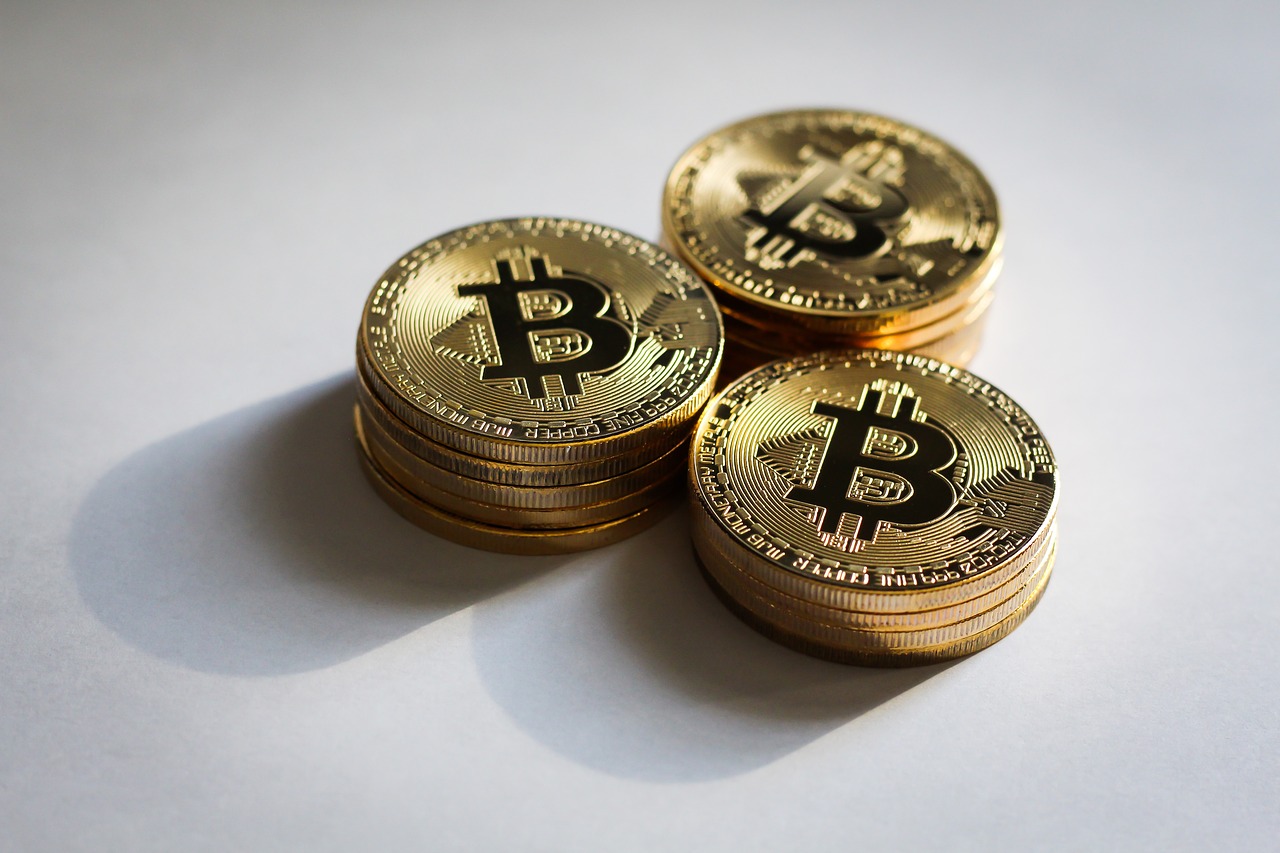 Bitcoin is not as anonymous as people think. Bitcoin transactions are viewable on the network's public blockchain, which also means that transactions can be linked to real-world identities. As a result, bitcoin is not (yet) fungible and does not protect individuals' financial sovereignty as much as it should. Fortunately, there is something called a bitcoin mixer that enables bitcoin users to increase their financial privacy.
In this guide, you will learn what bitcoin mixers are and why you should consider using them.
How Anonymous Are Regular Bitcoin Transactions?
Regular bitcoin transactions are not anonymous. Bitcoin addresses are pseudonymous. They do not reveal your identity as a user but can be linked to your identity.
For instance, most exchanges require you to verify your identity with legal identification (ID) documents. In a situation where you withdraw funds from an exchange into your wallet, your identity can be linked to that wallet, and all your linked transactions could be tracked.
Blockchain analysis companies can use information from your linkable transactions to track how many bitcoins you own, what you spend your coins on, and who you transact with. If you are conscious about your privacy, you might need a bitcoin mixer.
What is a Bitcoin Mixer?
A bitcoin mixer allows you to mix your coins with other users. This obscures the ties between your personal identity and bitcoin transactions.
The end goal of a bitcoin mixing service is to create a misleading trail of transactions that makes it difficult to track your transactions. This is achieved by breaking down your bitcoin into smaller parts and then mixing them with coins from other transactions.
Most bitcoin mixers are non-custodial, run on the Tor network, and do not keep records of users after a couple of hours.
Why Do People Use Bitcoin Mixers?
The primary reason for using a bitcoin mixer is to increase transactional privacy. You may not want "the whole world" to be able to see what you are doing with your bitcoin. Through the use of a mixing service, you can achieve that despite Bitcoin's public blockchain.
Moreover, there are a number of other reasons why you should consider using a bitcoin mixer. They include:
Your Transactions Reveal Personal Finance Information
Every time you send bitcoin to or receive bitcoin from an individual, the other party gains some information about your bitcoin holdings.
For example, if you have ten bitcoin in your wallet and you send two to another person. The individual who received the bitcoin now has access to your bitcoin address, which allows them to check your balance on the blockchain.
In some cases, by analyzing your inputs and outputs, they can predict other addresses you own, giving them more information about your finances and transactions you have done in the past. Mixers can prevent this. The mixer breaks the connection between addresses in your wallet by creating transactions that make it difficult for blockchain analysts to track.
Based on the example above, if you use a coin mixing service to send out the coins, the receiver can still check the blockchain to verify the transaction but will be unable to track your old transactions and find your bitcoin address.
Blockchain Analysis Companies Are Watching
Over the years, blockchain analysis companies have been established to track transactions and monitor the Bitcoin blockchain. These groups have resources to probe deeper into transactions, with some going as far as connecting IP addresses to bitcoin transactions.
Further, cryptocurrency exchange verification is required by regulators to keep an eye on how individuals use their bitcoin. This means that exchanges can still trace your transactions after you have purchased bitcoin.
Bitcoin mixers allow you to detach connections between your initial receiving address and other transactions you make. This can prevent companies from gathering data about you, which it would otherwise share with (or sell to) third parties.
To Prevent Censorship
Money has become a tool used to fund political groups and operations. In authoritarian regimes, where the financial system is highly monitored by the ruling government, critics or opposition groups may opt for bitcoin.
To ensure complete privacy while using bitcoin, such groups will require bitcoin mixing platforms. Without increased transaction privacy, these groups risk losing support in situations where the state begins to target individuals funding them by tracking their transactions on the blockchain.
This allows bitcoin to be used as a tool for freedom of speech and expression.
If you want to mix your coins to protect your financial sovereignty as a bitcoin user, check out Bitcoin Mixer.
Bitcoin in Africa: Making A Big Difference For A Big Continent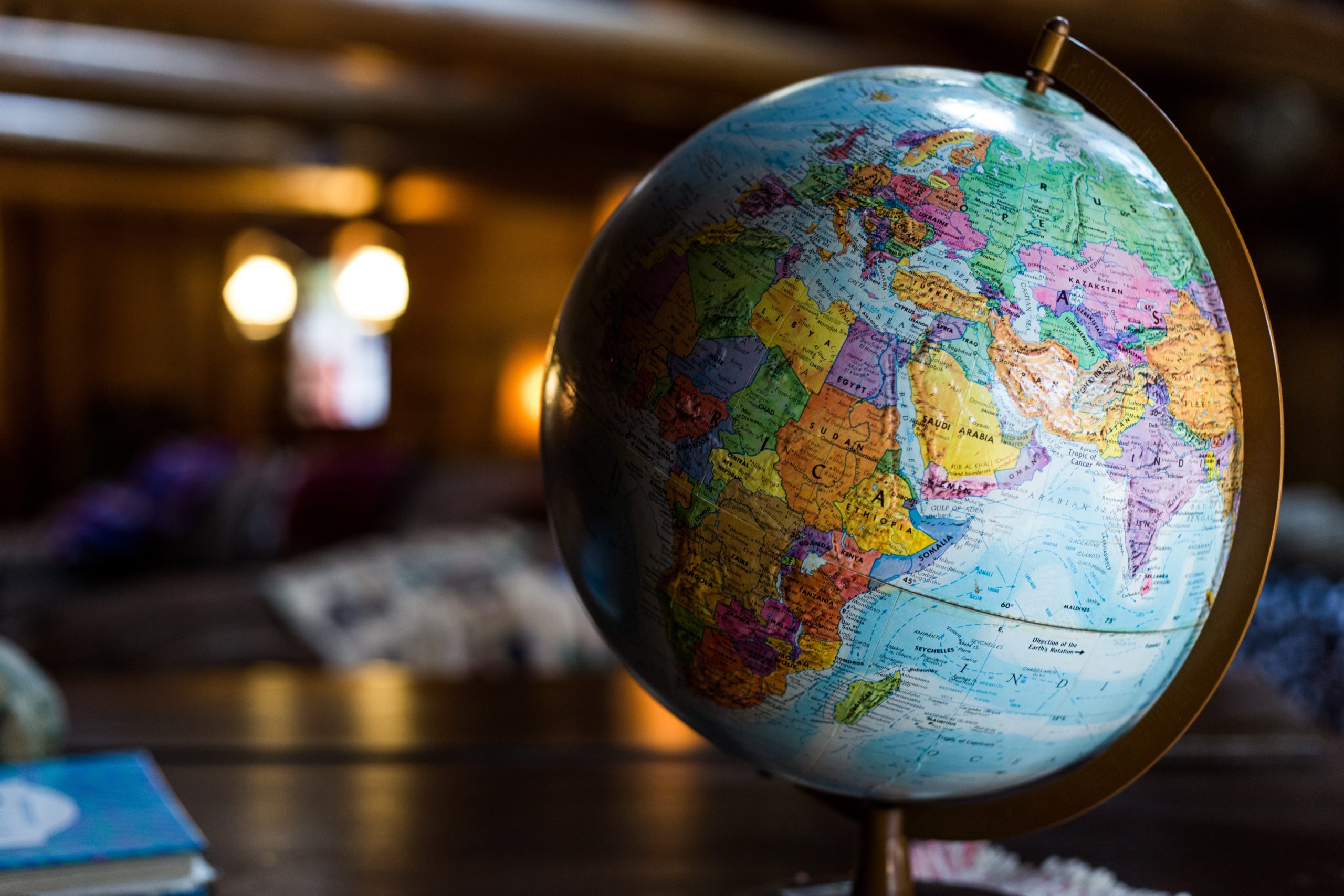 There is no doubt that bitcoin, and cryptocurrency as a whole, can have a huge impact on the world economy. Also, Africa could benefit from it more than any other region.
Jack Dorsey, CEO of Twitter and Square, recognised this fact and recently claimed that Africa will define the future of bitcoin. He might be right as Africa is predicted to have some of the most populous metropolises by 2100 and the banking situation here is abysmal.
As it stands, bitcoin literally has the power to boost the economy of the entire continent of Africa. The question is whether it will happen as regulation by local authorities plays a key part in the adoption of cryptocurrency.
Why Africa Is the Best Place for Bitcoin to Shine?
Jack Dorsey is a well-known advocate of Bitcoin, which means he understands its potential better than most. And he is right to note that Africa is an exceptionally fertile ground for cryptocurrency. The entire continent is struggling because banking services are outright unavailable to many.
Remote is the best way to decide the vast majority of towns and other settlements in Africa. Many of them are days away from any urban areas, let alone places urbanised enough to actually have banks, Yet millions of people in these remote places rely on remittances from their migrant-worker relatives to survive. With a great number of these people being unbanked getting that money to them is a huge problem. A problem that literally costs lives.
Wherever banking is available, it still leaves a lot to be desired. Many governments in Africa are not trustworthy and hardly seem to work for the people's best interests. As all banking services are regulated at the state level, people distrust them the same way they do the governments.
The fact that the number of banks is limited doesn't help. With very little competition they set outrageous terms, especially for those poor families relying on remittances.
The situation is changing a little with the help of online money transfer companies. A transfer from UK to South Africa now costs a MINIMUM of 0.5% in fees. This is a great improvement, but it doesn't change the fact that such transfers still cost 7% to 10% for the majority of Africa.
In such conditions, easy and virtually free bitcoin transfers can make a huge difference in the quality of life. And people need this kind of service desperately. Therefore, it's no surprise that if bitcoin is allowed full freedom as an accepted universal currency, Africa will adopt it wholesale.
How is Bitcoin Doing in Africa Today?
For all its potential, bitcoin is not a big thing in Africa today. Admittedly, cryptocurrency as a whole is not yet a big enough power to be a major factor in the global economy. It has the potential but it has not yet been realised.
Bitcoin is legal in most African countries, but this hardly matters because this only means that it's not illegal to buy and trade it. You cannot actually use this cryptocurrency to make any payments, like pay utilities or your grocery bill. The best you can hope for is to pay at some international online shopping platforms that accept bitcoin.
In the states where using bitcoin isn't banned, the government's stance on it is very similar. Local finance authorities are investigating the potential impact of cryptocurrency. However, no state as of yet has reached a point where it decided to actually give it a legitimate status. Therefore, cryptocurrencies remain largely unregulated.
Being unregulated is one of the main benefits of cryptocurrency in the eyes of users. It's an even more attractive advantage for countries where the level of trust in the government isn't high. In fact, in many developing countries with unstable political and economic environments, residents now see crypto as an effective hedge that can protect their assets in times of turmoil. But truly benefitting from crypto is still hard due to its lack of legal status as a recognised currency.
The Wealth Lost in African Remittances Every Year
To understand how much of a difference adopting bitcoin can make for Africa one should consider some simple numbers. According to the World Bank, global remittances have already exceeded $530 billion annually. And this number keeps growing fast. About $40 billion of that money is sent by immigrant workers to Africa, over half of that money coming to Nigeria, where remittances are one of the main contributors to the GDP.
However, Nigeria is among the parts of Africa where the banking situation isn't good at all. Therefore, remittances here cost about 10% of the transaction amount. With the overall amount of transactions about $29 billion, nearly $3 billion is lost in fees. Those are $3 billion that could go to the families and be invested in the country's economy.
To understand how much of a difference that amount would make for regular people you should remember that GDP per capita in Nigeria is a little over $2,000 a year. Compare this to the US, where GDP per capita is over $60,000. Every cent counts for the families of migrant workers, especially when you consider that the size of an average remittance is under $500.
Bitcoin in Africa: Hopes for the Future of the Big Continent
The situation with banking and remittances to Africa is rather grim. But it doesn't have to be this way. Bitcoin offers an opportunity to change this. The question is whether local governments will accept this and take the risk of adopting a decentralised cryptocurrency. So far, there have been no official announcements from that direction.
If this does happen, the economy of the entire continent could receive a boost. And the best thing is that this would be an immediate boost because that money already belongs to Africa, it's just lost on the way there.
Bitcoin will make a difference. Jack Dorsey is absolutely right about that. Should this change happen, the difference for bitcoin itself, and cryptocurrencies in general, will also be huge. Recognition in Africa could tip the rest of the world in favor of crypto.
BitClub Network: The Rise And Fall of A Bitcoin Mining Scam

Operators of the prominent bitcoin mining company, Bitclub Network, have been arrested and charged with fraud by the US Department of Justice in December 2019.
In this article, you will learn about the rise and fall of the BitClub Network scam, which has defrauded thousands of bitcoin investors.
What is BitClub?
The BitClub Network is a company that claims to enable individuals to make money through bitcoin cloud mining. Since BitClub was established in 2014, it has been in the spotlight for supposedly using MLM strategies to defraud investors.
BCN claimed on its website (before it was taken down) that it is a "team of experts, entrepreneurs, professionals, network marketers, and programming geeks who have all come together to launch a very simple business around a very complex industry." These unspecific details about the people behind the company should have been the first warning sign.
The founders of BitClub Network have been anonymous for a long time. Only convicted sex offender, Russ Medlin, was associated with the bitcoin mining scam. However, recent arrests have brought to light other people that could be architects of the investment scheme.
Plenty of Red Flags
In addition to the acute lack of information about the company and its operators, the list of red flags was long.
Investors have to pay $100 to join BCN. They then choose from three packages of $500, $1,000, and $2,000. Considering that you can join other mining pools for free, BCN does not look attractive at all.
Generally, earning profits through bitcoin mining is difficult but on BCN, this is almost impossible. For example, an investor wrote on Steemit that he was earning $0.34 daily in 2017 with BCN's $500 package. It would have taken nine years or more for him to get a return on his investment. But since the contract was only running for 600 days, he was never going to make any profits.
You can only sign up for an account on BitClub if you have a sponsor. This is characteristic of MLM schemes that thrive on referrals.
Russ Medlin is a convicted sex offender from the US associated with various BitClub Network YouTube videos and blog posts. He is considered the "Master Distributor" and unofficial "Owner" of the scheme.
Ofir Beigel, the founder of 99Bitcoins, states that the company used a criminal's picture under a different name to display a customer testimonial. The photos were later taken down after the misrepresentation was discovered.
Investors are encouraged to reinvest their cloud mining earnings, which is a tactic MLM companies use to stay alive.
Many BitClub YouTube videos that were suspicious were deleted after catching attention from reviewers.
BitClub launched a "digital currency" that had no value outside its platform.
The Rise
There is no doubt that the BitClub Network has been aggressively marketed. From Facebook and Telegram groups to Reddit, BitClub promotions have been all over social media. This attributed to its steep growth.
Although the hype surrounding making money with bitcoin is not what it once was, BCN has convinced a lot of people that they could get rich through bitcoin mining. After five years, some investors, if not all, are reportedly regretting their decisions after losing thousands of dollars to BitClub.
In Africa, BCN was just as popular as anywhere else in the world and social media was a key recruitment tool. An example is the Facebook page, BitClub Network South Africa, which is asking people to join.
Using the "fake it till you make it" approach, the leaders of the scheme defrauded investors $722 million even though earlier reports showed that the Network was contributing to bitcoin's mining activity. However, the information from the recent arrests reveals that the BCN operators were displaying fake mining numbers to investors.
The Fall
As with any Ponzi scheme operators, the law is bound to catch up with them. This is what happened to Matthew Goettsche, Joseph Abel, Silviu Balaci, and Jobadiah Weeks, the alleged operators of BCN.
The US District Court prosecutors charged the four with fraud in December 2019 with regards to the BitClub Network Ponzi scheme.
While these arrests could have brought the company to its knees, Russ Medlin, a well-known name in the BitClub Network scam, has not yet been charged.
The arrests revealed that the operators were making millions of dollars while using a small fraction of the money they received from new investors to pay the old investors. Interestingly, the leaders of BCN were not shy to state in their correspondence that they were out to profit from "the typical dumb MLM investor." In January 2015, Goettsche told Balaci:
"We are building this model on the backs of idiots."
Lessons Learned
The story of Bitclub is a great lesson for new and future crypto investors. There is a lot we can learn from a bitcoin scam that has been able to operate for so long.
The key points are:
Always do your research before investing in any opportunity
If you cannot find clear details about the founders of an investment company, do not invest
Always regard with suspicion any investment opportunity that asks for registration fees
Anyone who promises returns is most likely lying
Bitcoin mining is making people money but not as fast as you think
Never invest in something you do not understand
The ugly side of crypto is real. There are people intentionally starting crypto scams to make money from unsuspecting investors. Therefore, it is important to stay vigilant and to research the companies you plan on doing business with.