Meet Africa's Blockchain Startups: SureRemit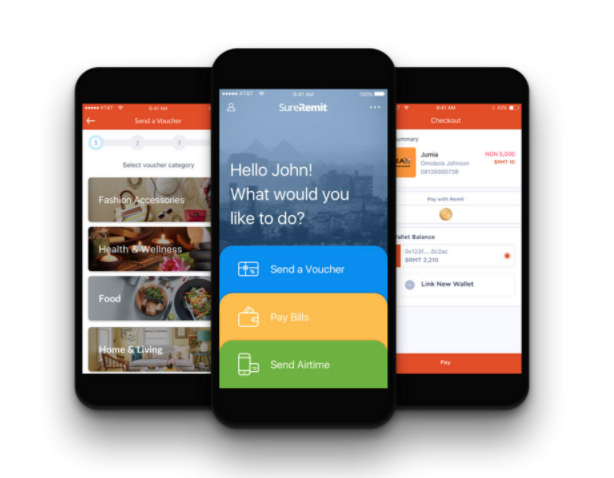 International remittances have played an important role in the growth of Africa's emerging economies. Diaspora Africans have been using traditional money transfer services such as Western Union and MoneyGram to send money to relatives back home. However, the high fees involved are making them an unattractive option for customers, who are now opting for blockchain startups like SureRemit that enable cheap international remittances.
Offering Non-Cash Remittances Powered by Blockchain Technology
SureRemit is a Nigeria-based startup that provides Remit (RMT) tokens for diaspora users to buy instant shopping vouchers and pay utility bills for family and friends across Africa. The company leverages its merchant network in Kenya, Rwanda, and Nigeria together with international partners, to allow immigrants to send e-vouchers that are redeemable for goods and services at any of the pre-approved merchants. Users can also pay bills on behalf of their loved ones anywhere in the world.
Users can download the SureRemit app available for Android and iOS, and present tokens as payment for services such as utilities, online shopping, student tuition, just to name a few. The company will use blockchain partner Stellar's platform to host the tokens.
SureRemit aims to make money from businesses who pay a fraction of each token transaction and ultimately redeem the tokens – minus the fees – for cash from the company. For users, this means there will be no purchase or transfer fees for tokens above face value.
Low Fees, Instant Transfers
According to SureRemit co-founder Samuel-Biyi, the company's RMT tokens are more suitable for remittances than bitcoin due to zero fees and faster transaction times. Presently, bitcoin is less viable for payments and individual money transfers brought about by scalability issues in the bitcoin network. With numerous people sending and receiving the cryptocurrency, it is taking longer to confirm transactions and fees have become more costly. The fact that Remit token transfer fees are passed down to the businesses will make it an attractive option for users.
Speaking to Techcrunch, Samuel-Biyi asserts that SureRemit's merchant network view the fees as the cost of accessing a new group of customers. He states,
"We're a big channel to connecting them to the multi-billion dollar market of remittance inflows, [….] so our model is transferring costs of remittances to the merchant side away from the sender side."
The World Bank estimates that Sub-Saharan Africa pays roughly 10 percent per every $200, making it the most expensive region in terms of remittance fees. Marvin Liao, a partner in 500 Startups, which is among SureRemit's backers, believes there is potential for the company's blockchain-based approach in Africa,
"The fees are horrible, and Western Union is ripping off people who can least afford it. It's a huge market…and a lot of these basic financial and commerce needs that people have are still not being addressed effectively," he says.
SureRemit's blockchain token has less risk of being used for money laundering when compared to cryptocurrencies like bitcoin. Since you cannot redeem it for cash and it is tied to particular merchants, it is unsuitable for money laundering and thus regulators should have no problem giving it the green light.
The company plans to launch operations in the Middle East and India during the second quarter of 2018. For now, the startup seeks to grow its African presence by using its predecessor SureGifts' merchant network to roll out its new blockchain-based remittance platform.
Pundi X Unveils New Blockchain Phone 'XPhone' in Kigali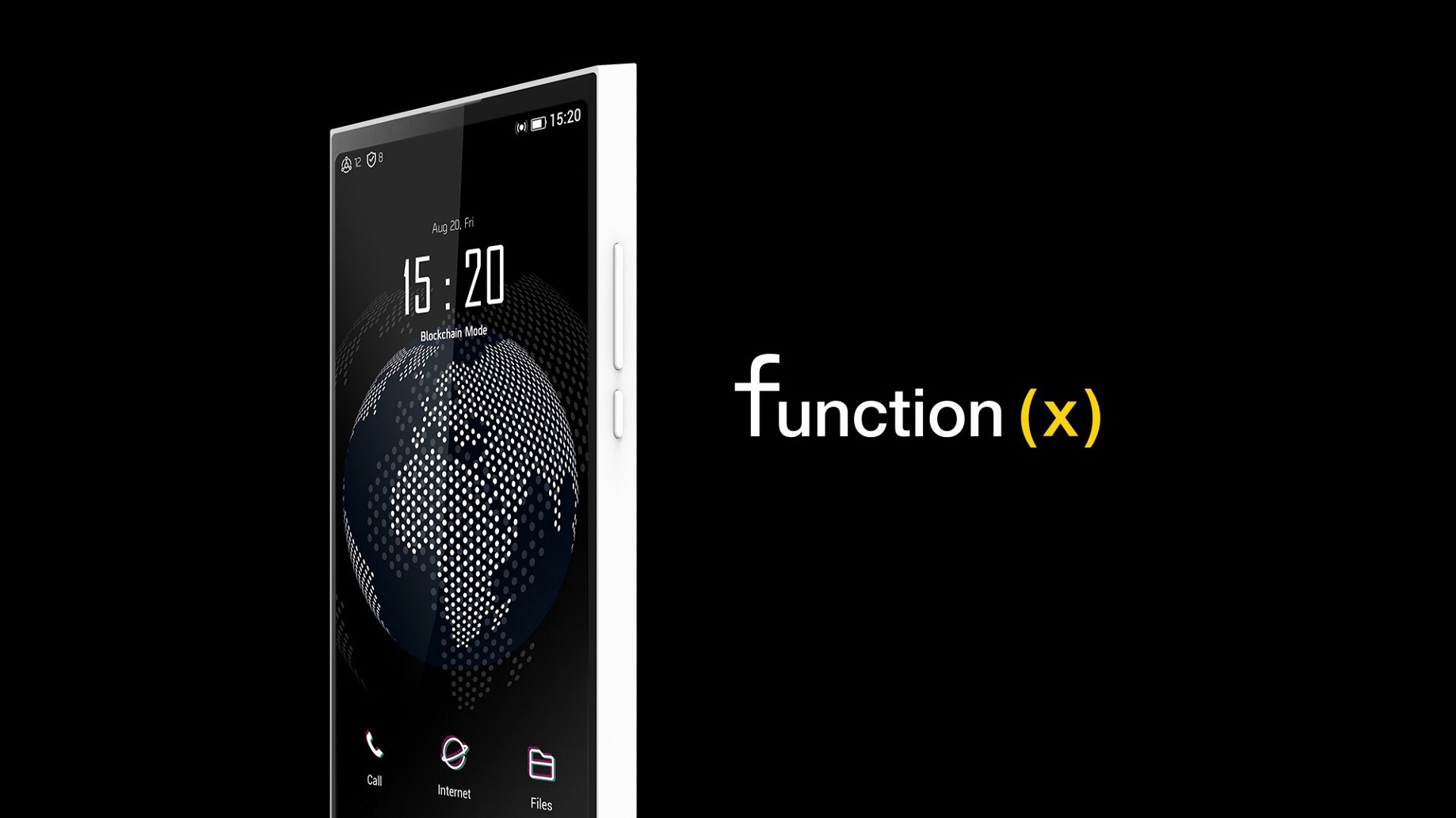 Singapore-based company Pundi X recently unveiled its blockchain phone, called XPhone, at the GSMA Mobile 360 Africa event in Kigali, Rwanda.
The XPhone
The XPhone features a blockchain-based operating system enabling users to make calls and send text messages without the need for a centralised service provider. This makes it the first phone that runs on a decentralised ecosystem while allowing users to make phone calls, send messages, and transmit data. Furthermore, users can switch between the blockchain mode, which is powered by Function X, and the Android mode.
"Telecommunications and Internet companies have derived tremendous value from controlling data. By decentralising apps, we can put this data onto a smart contract, effectively giving control back to creators and users. Much of what we call peer-to-peer or 'decentralised' services continue to be built upon centralised networks. We are changing that," said Pundi X founder and CEO Zac Cheah.
According to Pundi X, each XPhone is "a node on the network contributing to the operation of the blockchain ecosystem. Content and connectivity are organised in a distributed, node-to-node manner."
Pitt Huang, the co-founder and CTO of Pundi X, stated: "Scalability in blockchain is derived from the number and geographic spread of nodes. It is clear how achieving a critical mass in terms of scale will require something with a high utility for people. The XPhone, thus, has the potential to establish a large global pool of nodes."
Pundi X aims to give back to users the control over how their data is used with Function X which keeps data secure and encrypted.
"Blockchain today is at a similar stage of development as the Internet in the early '90s. Like the browser was to the Internet, a new kind of network and decentralised protocol like Function X will have a profound effect on blockchain, putting it in the hands of millions via a smartphone and returning control of their data to them," Huang added.
Features
The XPhone will have a 5.65 inches screen, 6GB RAM and 128GB ROM, fingerprint sensor on the side, 16MP front camera, 48MP rear camera, 3500 mAH battery capacity, and the Qualcomm SnapdragonTM 660 Mobile Platform. The blockchain phone will retail for $599. These are, however, the minimum specifications. Both the design and specs can change.
The XPhone will also have an 'X' button on the side that enables users to easily access DApps when they are in blockchain mode.
"Blockchain-based calling and messaging is toggled on and off on the phone operating system, which builds upon Android 9.0," the company explained.
Pundi X will produce and release 5,000 XPhones in late 2019. The company is open to partner with hardware and phone manufacturers that want to build their version of a blockchain phone powered by Function X.
Blockchain Game Gods Unchained Launches Beta Version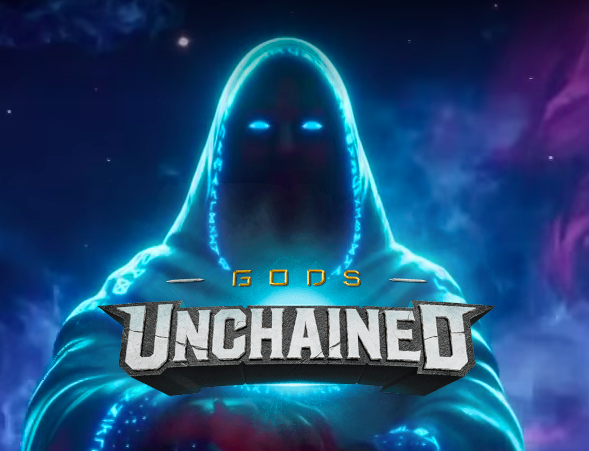 Blockchain game Gods Unchained launched its beta version. The Ethereum-powered game, which was created by Fuel Games, has already sold four million virtual cards, generating four million dollars in revenue for the gaming startup.
God Unchained Beta
The Gods Unchained beta version will enable more players to "join the fray, collect cards, mint cards to the blockchain, and battle with others around the world."
Co-Founder of Gods Unchained, Robbie Ferguson, said in a press release: "Gaming is a $100 billion per year market that has capitalised on leasing premium features to select individuals on their purchasing power. In almost every game, players are buying items, cards, skins, and upgrades which they do not truly own. Blockchain actually gives players digital-asset ownership by minting game elements to a blockchain. With Gods Unchained, we have captured the allure of traditional print card collectibles like Magic, married them with appealing visuals of digital games like Hearthstone, and added true ownership through the Ethereum blockchain."
The beta will run through July where cards will be collected from packs. "Developers will monitor the performance of cards and measure the fairness of different deck combinations. This is to ensure that the game remains balanced, fun, and competitive. After the balancing beta, the development team will solidify card stats and activate peer-to-peer trading functions," an official statement said.
Packs, Genesis Set, and World Championship
New players will get a starter deck to play the free game while players looking to expand their collection will have access to booster packs. In addition, during the pre-sale of the game, the developers have released a limited edition of the Genesis Set which has 380 special cards. The developers will terminate the Genesis Set after the beta closes and version 1 of the game launches. A new season of cards will follow the termination of the Genesis Set.
Ten percent of the sales from the packs will go towards the prizes for the first Gods Unchained World Championship. $430,000 has already been put aside for the championship.
Unlike traditional games where players do not own items they purchase in a game, the use of blockchain technology in Gods Unchained gives players real ownership to the items they buy or earn. This means that they can sell these items for digital currency or trade them with other players.
In order to create the blockchain game, Fuel Games raised $2.4 million from Coinbase Ventures, Sora Ventures, Nirvana Capital, and Continue Capital. The company is currently creating the Apollo Platform which will offer scalable blockchain infrastructure for world-class game studios.
OneWattSolar is Leveraging the Blockchain to Provide Renewable Energy to Nigerians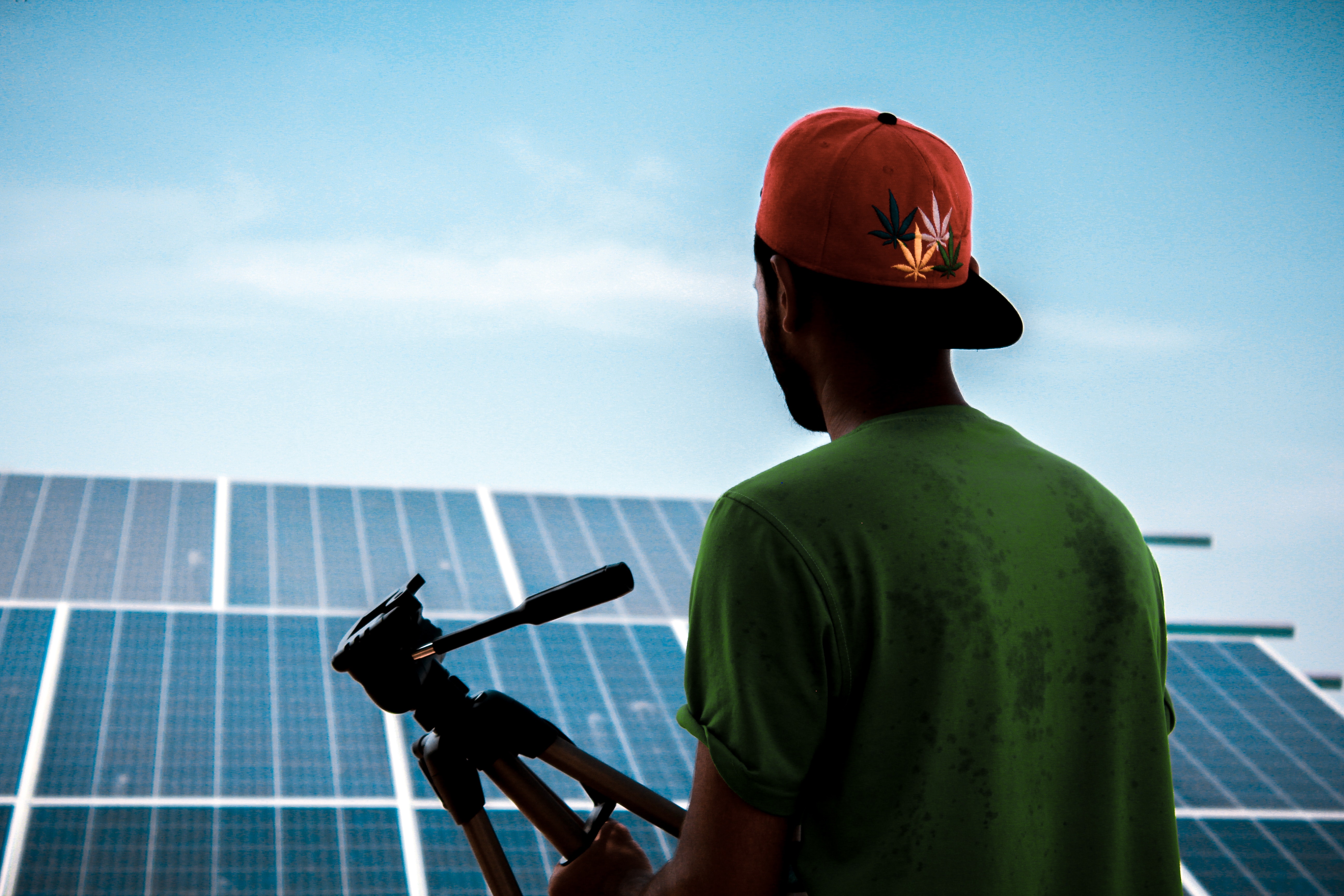 Nigerian startup, OneWattSolar, is leveraging blockchain technology to provide low-cost solar energy to Nigerians to relieve them of the reliance on costly power generators.
Blockchain Payments
When using OneWattSolar's clean energy solution, customers do not have to pay for the solar panel system setup. Instead, it comes with an Internet-enabled router that will collect data on energy usage to ensure customers are billed exactly for what they use and also alert the company of any potential problem.
The idea of using the blockchain for its solution is to allow transparency among all stakeholders and to reduce the costs involved.
"[The blockchain] provides transparency, you can see the utilisation of funds, how many systems we have purchased and how many are being used. On a traditional service using fossil fuels, energy usage is around 70 Nigerian naira ($0.19) per kilowatt. But the blockchain system is 50 percent cheaper than diesel," Alagbe told CNN.
Africa Renewable Energy Industry
For decades, African countries – including Nigeria – have been plagued with a lack of power supply. According to a 2016 report, only four out of ten Africans have access to a reliable power supply. In 2017, Nigeria was ranked as the worst electricity supply nation while research conducted out by the World Bank shows 42 percent of Nigerians do not have access to electricity.
In a bid to tackle this problem, the renewable energy industry in Africa has been experiencing tremendous growth. Morocco plans to power over one million homes with a new solar power plant reported to be the largest in the world while Ghana announced plans to increase the consumption of renewable energy by 2030.
Video by Idea Seed Africa
OneWattSolar launched operations in January 2019. The clean energy startup hopes to supply more than one million homes without electricity in Sub-Saharan Africa with solar energy through blockchain by 2025.
OneWattSolar is a part of GoSolar Africa, a renewable energy company that has been in operating for the past eight years.