TokenMarket Opens New Security Token Offering Service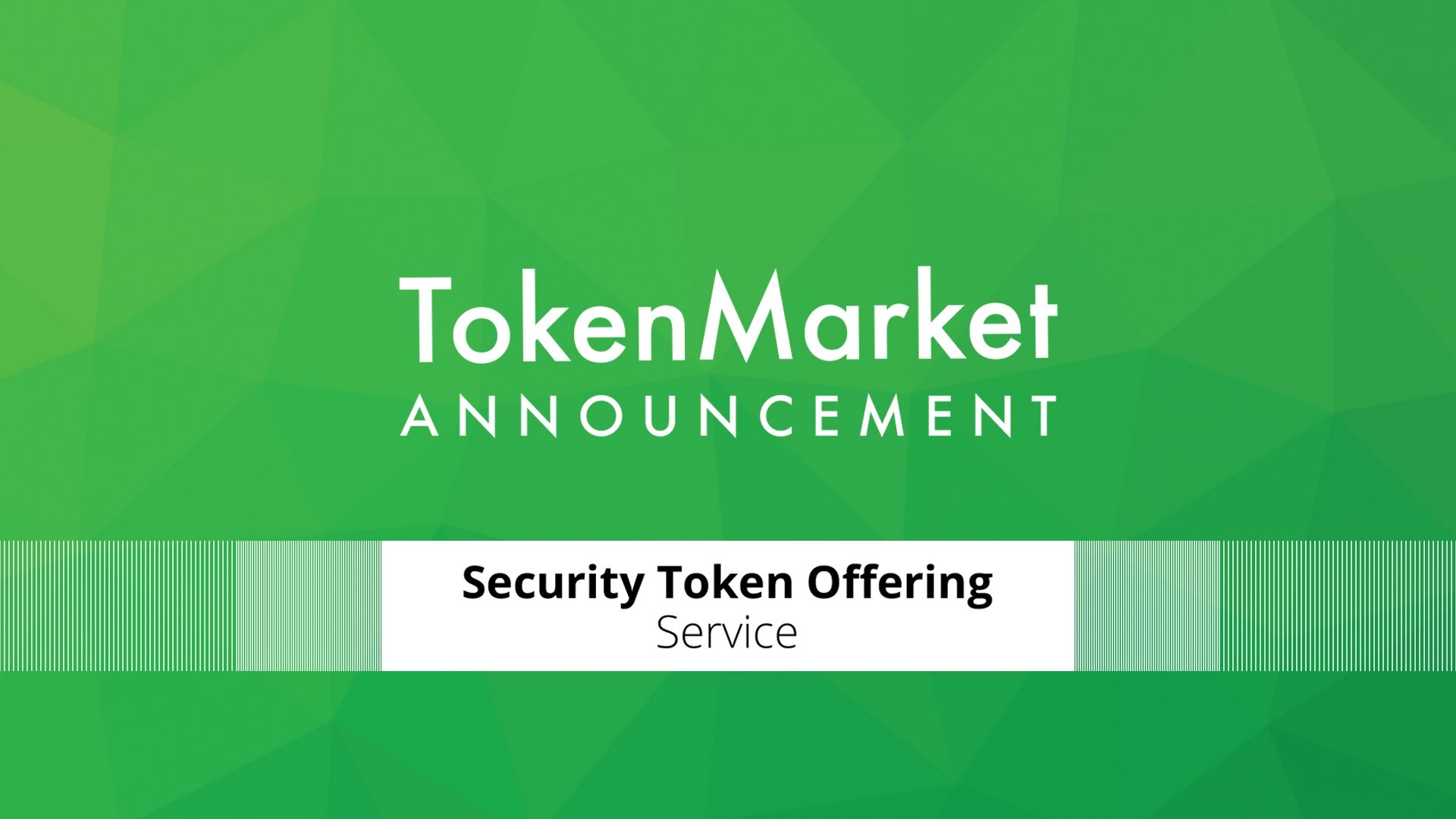 LONDON, Sept. 17, 2018 /PRNewswire/ — TokenMarket, Gibraltar and London based token sale advisory firm, is pleased to announce the launch of its new Security Token Offering (STO) service.
The STO Service will assist issuers and investment banks with all the technical aspects of the token issuance, including in-house developed, world-class security token framework.
As of today, TokenMarket is already building a pipeline of STO issuances.
Tokenisation in this context refers to a method of converting rights to an equity or debt instrument into a token; digital representation that lives on a blockchain. Tokens retain the investor protections of a regulated asset, but still enjoy the benefits of blockchain technology with instant settlements, borderless distribution (in accordance with legal and regulatory requirements) and counterparty risk mitigation.
While the financial regulations are adjusting to blockchain technology, the first investment types are likely to be private placements and crowdfunding of SME growth companies, real estate, and investment funds.
TokenMarket assists issuers with a variety of services including: tokenisation of new and existing assets on the blockchain, programming of associated token rights such as dividend and voting rights into the token smart contract, on-chain governance, as well as more general strategic and technical advisory.
Ransu Salovaara, CEO of TokenMarket, said: "We are excited to start a new chapter by offering solutions and services for asset tokenisation. With over $350 million dollars worth of ICO's under our belt, we know a lot about token offerings from technology to strategy. We are currently in talks with businesses across multiple sectors on how we can best facilitate STO's for startups and growth companies."
"Our token sale smart contracts have been battle tested in dozens of offerings including ones from third party vendors. Likewise, our STO toolchain will be available under the Apache 2 Open Source License. We are excited for what the future of our STO service holds," says Mikko Ohtamaa, CTO of TokenMarket.
TokenMarket's regulatory efforts are moving forward as the company was accepted in the  FCA Regulatory Sandbox in July of this year. In addition, TokenMarket has been given a trial period to test and measure the implementation and the practice of tokenising equity in the UK. TokenMarket has also received "In Principle" Distributed Ledger Technology (DLT)approval from the Gibraltar Financial Services Commission (GFSC).
More information regarding the TokenMarket STO Services offering can be found at https://tokenmarket.net/security-token-offering.
*Readers should do their own due diligence before taking any actions related to the company, product or service. BitcoinAfrica.io is not responsible, directly or indirectly, for any loss or damage caused by or in connection with the use of or reliance on any content, product or service mentioned in this press release.*
CoinCola's First Meet-up in Lagos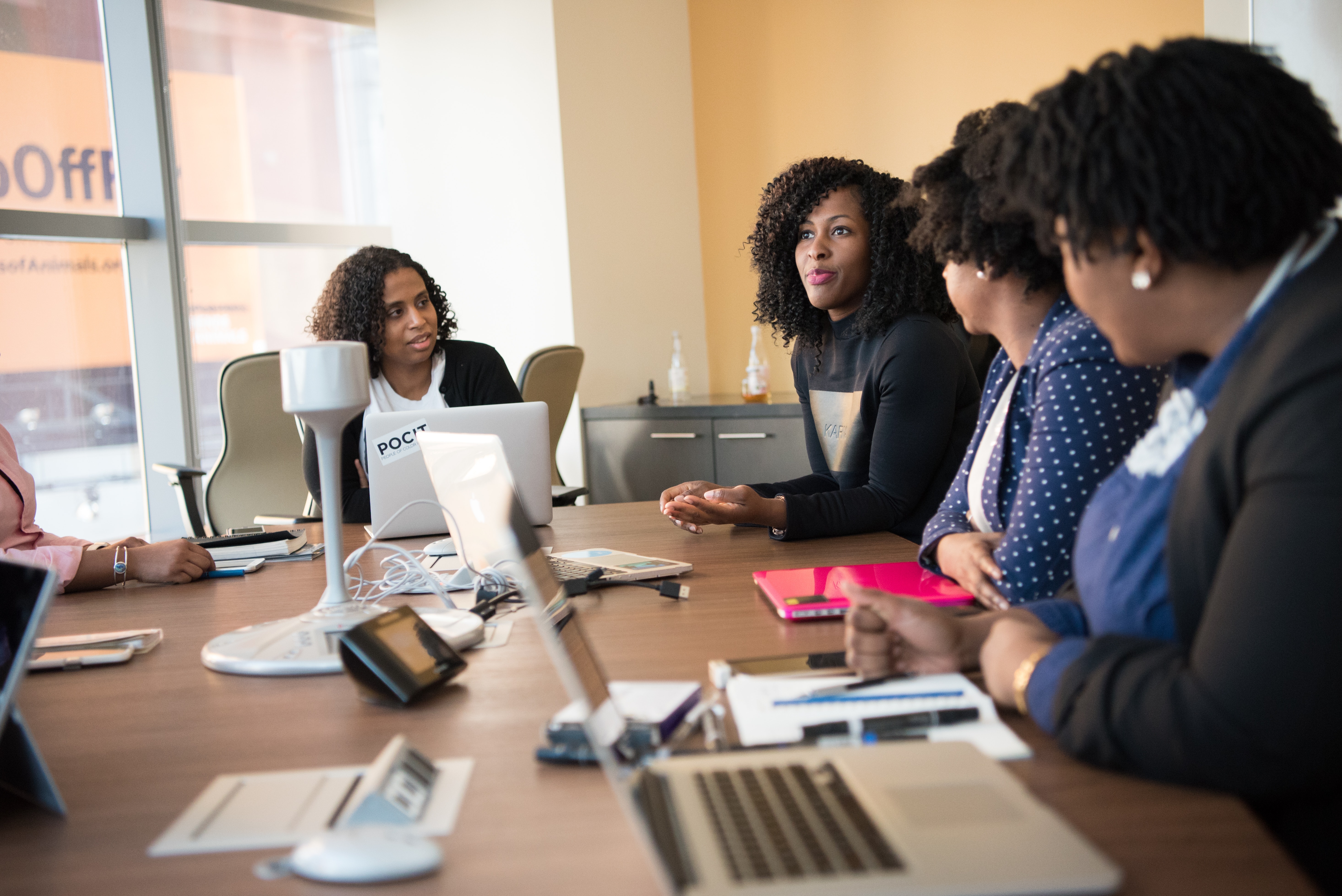 LAGOS, Nigeria, July 18, 2019 — A few days ago, the first-ever CoinCola meet up took place at the prestigious Tayo Aderinokun Lecture Theatre located in the University of Lagos, Nigeria. The event, which took place on the 13th of July 2019 had over 120 persons in attendance including businessmen, students, crypto traders, blockchain analysts, crypto experts, local media companies and many newbies to cryptocurrency.
The meet-up was also attended by the CEO of Coincola.com Allan Zhang, the Business Manager of CoinCola, Ivan Chan, an International staff of CoinCola Abby and the Regional Manager for CoinCola in Africa, Samuel Joseph.
Ivan Chan started the event with a brief introduction to what CoinCola is all about and the purpose for the meet-up in the University of Lagos. He stated the vision of CoinCola and how the company seeks to connect Africans to the future of finance.
Over the course of the event, CoinCola's CEO & Founder Allan Zhang talked about the outlook of blockchain technologies, his thoughts on Libra coin by facebook, strategic goals of CoinCola, the unique characteristics of CoinCola and the business use-case models of CoinCola.
During a short speech presentation, CoinCola's Regional Manager Samuel Joseph gave an opening speech, spoke about the core features of CoinCola, such as fast escrow market, inbuilt exchange, face ID recognition system and a hint on how students of Unilag can make money from CoinCola.
Moreover, the meetup participants had the opportunity to participate in several CoinCola games, such as "find your family" fly your airplane " and a chance to win 100 Naira worth of Bitcoin. The game session was led by Abby and assisted by Samuel Joseph.
Over the course of the event, the Regional Manager for CoinCola Joseph Samuel held a round table session with some key leaders in the Nigerian crypto space such as Chris Ani, Tony Nwabishop, a Dash representative, a pro trader and the CEO of CoinCola Allan Zhang.  The round table discussion was centered around bitcoin's adoption in Africa and why crypto is a better way to carry out remittance. The session lasted for over 25 minutes with great inputs from all members of the round table.
CoinCola team is super excited about the success of the meet-up in Unilag and the great yearning by the Nigerian youth to learn about the future of finance. for that reason, The Busines officer, Ivan, announced the three job openings for vigorous Nigerians who are passionate about cryptocurrency and are willing to join the CoinCola team grow its presence in Nigeria.
CoinCola team looks forward to having more meet-ups around Nigeria, getting more partnerships with local Nigerian influencers and media house so as to help grow the knowledge of cryptocurrency and blockchain which will at the end lead the people of Nigeria into the future of finance.
Disclaimer: This is a press release. Readers should do their own due diligence before taking any actions related to the company, product or service. BitcoinAfrica.io is not responsible, directly or indirectly, for any loss or damage caused by or in connection with the use of or reliance on any content, product or service mentioned in this press release.
Africa Blockchain Alliance Announces Call for Applications for Second Cohort of Africa Blockchain Developer Program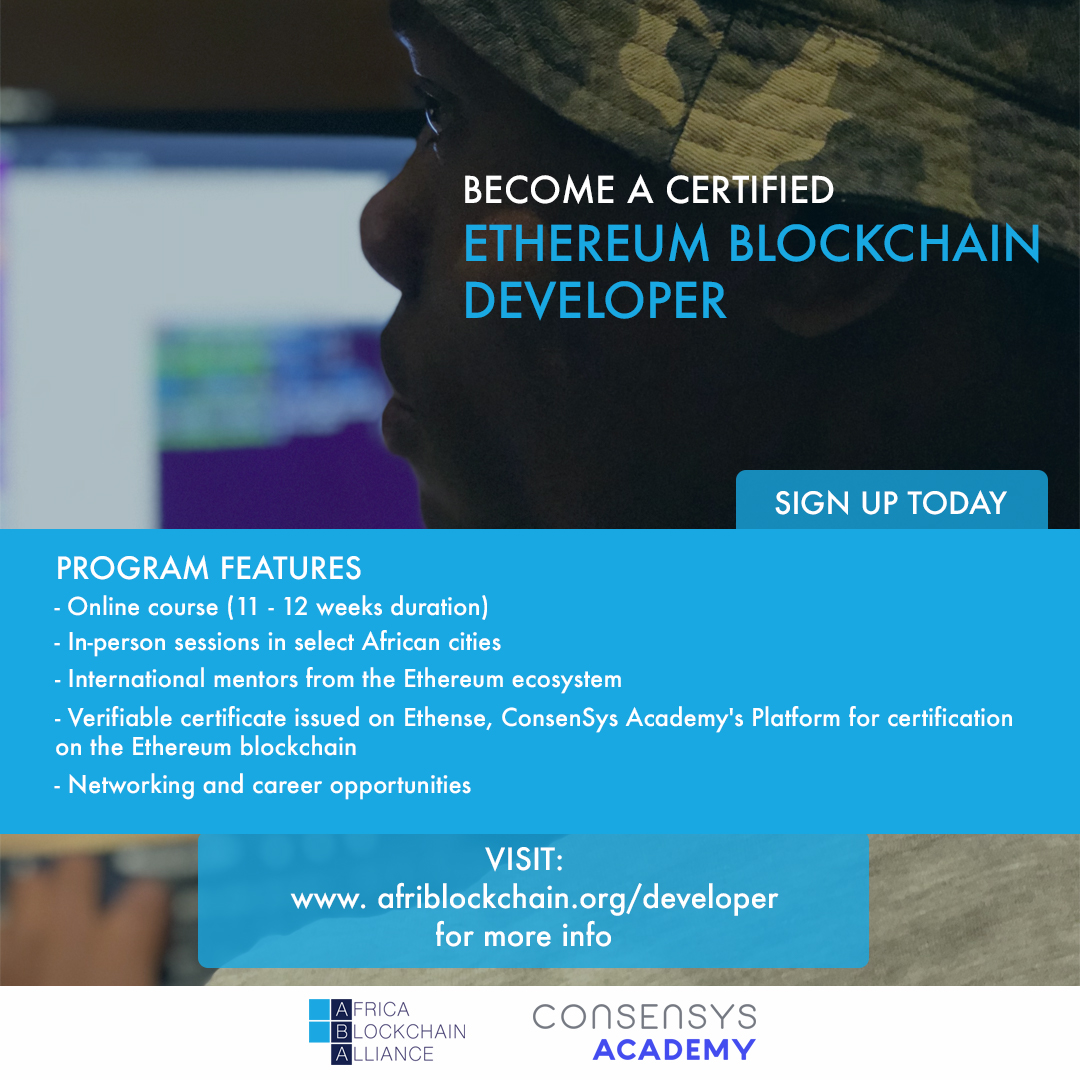 July 15, 2019, Johannesburg, South Africa – In February 2019, Africa Blockchain Alliance (ABA) announced the launch of Africa Blockchain Developer Program in partnership with ConsenSys Academy, the educational arm of ConsenSys, a market-leading blockchain technology company. 
The program was launched to give developers in Africa the opportunity to gain the skills to become industry-ready blockchain developers and empower them with the tools they need to leverage blockchain to solve some of the pressing problems in Africa and the world.
The first cohort of the program is graduating in July 2019 and applications are now open for the second cohort starting in August 2019. Africa Blockchain Alliance is looking to increase the number of developers and country representation with this next cohort and will also be awarding scholarships to a number of developers for the program, thanks to a $10,000 grant from ConsenSys Grants, which was announced during the 2019 Ethereal Summit in New York in May 2019.
The program, which is mostly online with in-person sessions in select cities, gives developers in Africa access to ConsenSys Academy's Developer course at a significantly discounted rate. Developers on the course will have access to dedicated mentors who will have weekly office hours with them for 1 to 2 hours per week and answer their questions daily. Developers will also have unlimited access to an online forum with over 2,000 developers who are all current and past developers trained by Consensys Academy. The program will run for a period of 11 to 12 weeks (approximately 3 months) starting from August 2019. On successful completion of the program, graduates will be issued certificates on the Ethereum blockchain and given the opportunity to work on blockchain projects in Africa and around the world.

Here is what some of the developers from the first cohort had to say about the program;
Kwadwo Amo-Addai (Ghana): "The Africa Blockchain Developer Program is one of the best online education programs I've taken in my life. It has successfully initiated me into the Blockchain space, and fully-prepared me for venturing into this emerging technology sector."
Allan Katongole (Uganda): "The Africa Blockchain Developer Program was quite informative both in a theoretical and practical aspect. The mentorship and office hour sessions were top notch and provided efficient and quick solutions in situations where I was stuck technically."
Wael Yousfi (Tunisia): "Three months ago, I joined the first cohort of the Africa Blockchain Developer Program. It gave me the opportunity to learn more about Ethereum blockchain development. I learned to develop solidity smart contracts and I built my own decentralized application using solidity and truffle. Thanks to Africa Blockchain Alliance for giving me the opportunity to be part of this program. I highly recommend it to every African developer interested in blockchain development."

For more information, please visit: http://afriblockchain.org/developer/ 
Disclaimer: This is a press release. Readers should do their own due diligence before taking any actions related to the company, product or service. BitcoinAfrica.io is not responsible, directly or indirectly, for any loss or damage caused by or in connection with the use of or reliance on any content, product or service mentioned in this press release.
VibraVid: A Solution to YouTube Woes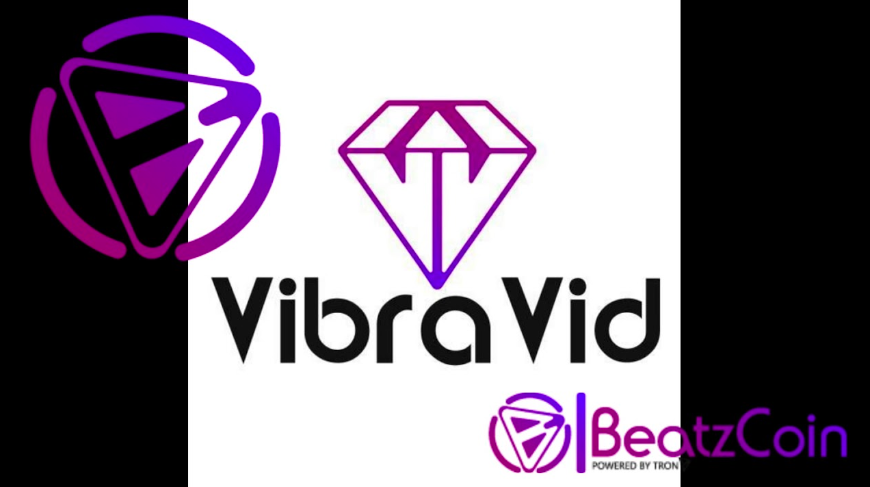 We mostly use the internet nowadays, even children at their very young ages are hooked on to the gadgets and the internet. They even have their own YouTube stars and sensations. Indeed, Ryan of Ryan Toys Review was recorded by Forbes as YouTube's highest-earning star, raking in $22m.  
The young boy was asked by the NBC, why kids liked watching his videos, Ryan – who is now eight – replied: "Because I'm entertaining and I'm funny."
Every toy that he features on his blog was instantly selling out making him get more sponsors, doubling his net worth. 
When you gave your smartphone to your child and they started to play random videos on YouTube, did they get a penny from watching them? Aside from gadgets being harmful to mental health and eyesight if they're spending more time on the internet, maybe they can learn some words and things from it. The video creator will surely earn when your kiddo watches the videos, what about your child? Absolutely not.
On the other hand, old vloggers may be lucky as they already built a strong fan base before this industry hit the market so hard, but things are not in favor of new YouTube vloggers. Huge numbers of them are struggling to promote their contents. Simply because there are too many of them competing now. They're having a hard time gaining real followers that will support them from start to end. It becomes a competition where things are really unfortunate and makes them lose their passion.
As we stand on the threshold of the next wave of the digital content revolution with the emergence of the Internet of Things (IoT), this digital content vulnerability could become more than problematic unless we transform the basic platform that we use.
What if we combine it with Blockchain?
What if we tokenise everything?
What if we use the platform, VIBRAVID? 
VibraVid is a decentralised online sharing platform built on the TRON blockchain that's aiming to become a decentralised answer to the industry giants like YouTube. The platform aims to transform how consumers interact with digital content and in the process increase the revenue potential for content creators.
VibraVid aims to deliver content directly from creators to users, thereby eliminating the presence of intermediaries in the form of record companies, labels, physical media manufacturers, banking organisations, etc. As a result, internal reserves for revenue creators of content will be significantly increased.  
In the VibraVid Platform, both content creators and fans/listeners can earn money with the innovation of Blockchain.
What is BeatzCoin? 
BeatzCoin is a cryptocurrency that has value, just like Bitcoin (BTC), and is used in transactions and functions in the VibraVid platform. It is built on the Tron (TRX) network. With Tron, MainNet will be used for all cryptocurrency transactions made between users. Transactions made within the platform, between wallets have been tested to be confirmed in 3-5 seconds. BeatzCoin can be bought and used to pay for video and audio content, marketing and advertising by users, creators and advertisers. You can also earn BeatzCoin through airdrops, bounties, content creation, publishing, promotion, sales, rentals, events, event tickets, fan merchandise, tips, crowdfunding donations and staking. 
BeatzCoin was endorsed by the famous blockchain influencer John McAfee, who is an outspoken member of the team. They have recently completed the private beta test and will launch the app publicly as early as July 31st.
Making money is now easy, but remember, just because you made a lot of money doesn't mean you know how to spend or invest it well. Do not lose faith because you're struggling with platforms such as YouTube, there is an alternative, VibraVid. Continue making great content, continue positively influencing people's lives, but get what you deserve, be a pioneer with VibraVid.
For more information please direct to our official pages: 
Website | Whitepaper | Artist Accelerator | Bounty Campaign | English Telegram community more than 19,300 members | Korean Telegram Community with  835 members | Twitter | YouTube | Facebook | Discord | Reddit | Ann Thread
Disclaimer: This is a paid press release. Readers should do their own due diligence before taking any actions related to the company, product or service. BitcoinAfrica.io is not responsible, directly or indirectly, for any loss or damage caused by or in connection with the use of or reliance on any content, product or service mentioned in this press release.