To the Blockchain And Beyond: Are Security Tokens the Third Wave in Fintech?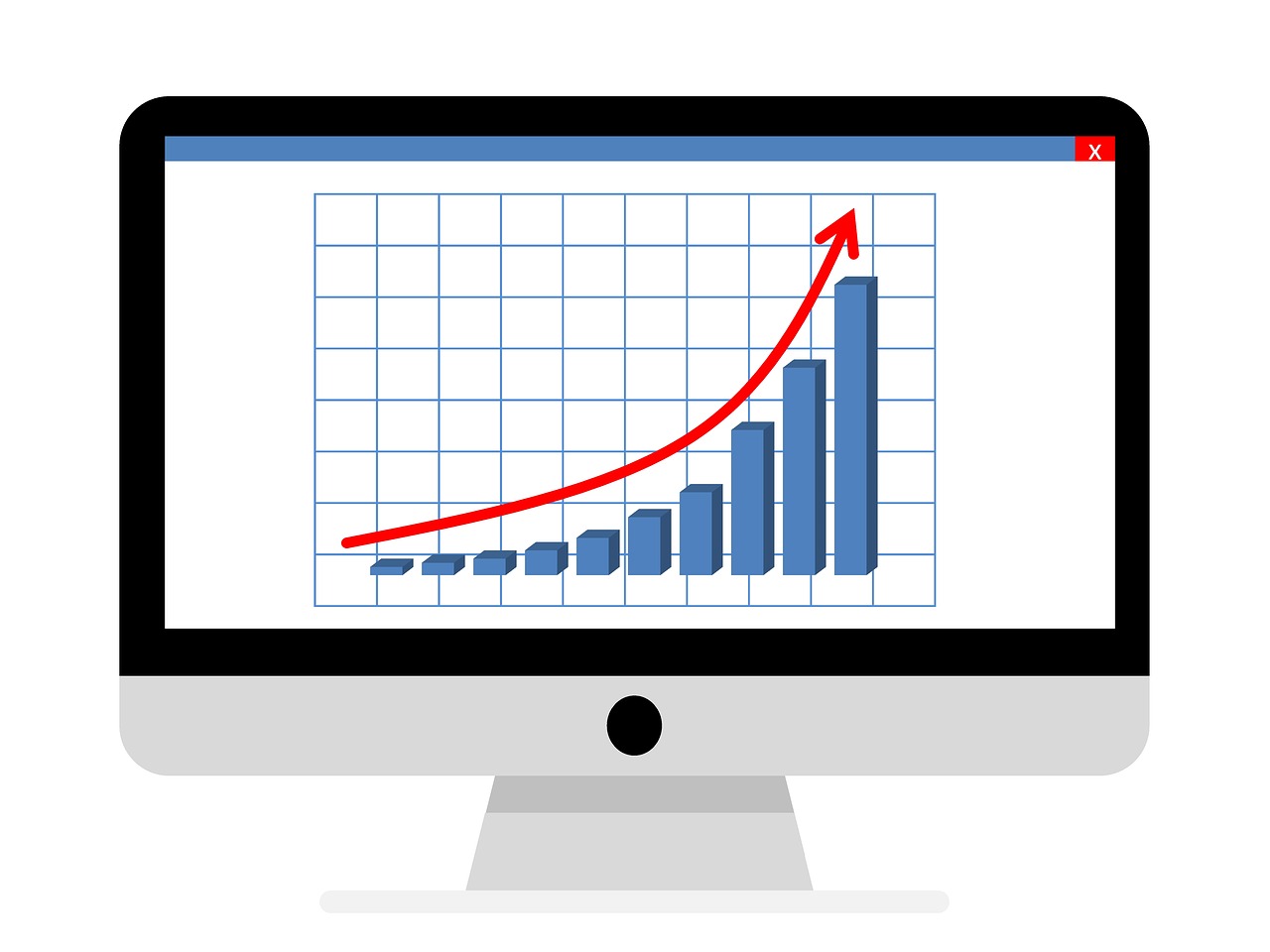 In a competitive landscape, Initial Coin Offering (ICO) funding has become a tough nut to crack. With various ICO scandals leaving a sour taste in investors mouths, more sophisticated offerings such as Security Token Offerings (STOs) find themselves subject to increased scrutiny.
The challenge lies in their unfamiliarity amongst most financial professionals. Despite being a model closer to traditional financial products, adoption and understanding in mainstream finance continues at a slow pace.
While the mainstream has been tentative to adopt security tokens, they have recently gained unparalleled popularity in the cryptocurrency industry. Security tokens, security-type certificates or tokens registered under a legal and regulatory framework, are seen by several key industry players as a more legitimate way to perform ICOs.
However, beyond this, security tokens also have the potential to completely revolutionise global financial practices like securities tokenisation.
For securities trading, the benefits of blockchain boil down to three key areas: circulation and liquidity, versatility and security and the securitisation of new assets.
Circulation and liquidity
The current structure of the securities market means that cross-border transactions are limited to a few exchanges only, and can often be slow and costly – trade reconciliation work has to be done manually, along with other labour intensive database tasks. Token exchanges have the potential to solve this – they now operate 24 hours, 365 days a year, trading is relatively liquid and transactions are settled in the same working day with no clearing period, otherwise known as 'T+0'.
Furthermore, these tokens can be traded in Satoshi units, which have nine decimal places – enabling smaller trades to be done and lowering the investment threshold, meaning more people can invest than ever before.
Should we apply this technology to the securities market, it would have the potential to solve the circulation and liquidity problem, as well as making transactions easier by removing cross-border restrictions.
Versatility and security
Industry adoption of security tokens could also provide some strengths when it comes to versatility, as they can have a high degree of interoperability. By tokenising any form of asset, you open it up to be traded for a much wider range of things, like security tokens, utility tokens or digital currencies, rather than just another security token.
The decentralised ledger system also means that it would be more difficult to hack compared to a centralised server system, making ownership of the tokens more secure.
In addition, security tokens offer more security than other cryptocurrencies, as everything is linked to the individual's ownership. For Bitcoin, if you are a victim of a hacked account or someone gets hold of your private keys, the Bitcoins in question would most likely be gone and the chances of you proving ownership of the Bitcoins are slim.
However, due to a tangible underlying asset, security token hacks take a different form. While hacks could lead ownership to be debatable, the asset in question will still be there. And as long as the company issuing the security tokens has been through sufficient Know Your Customer (KYC) checks, ownership can be resolved. Furthermore, stealing a security token from someone would leave a transaction record on the blockchain, which is the digital equivalent of leaving your fingerprints all over the crime scene.
Securitising new assets
Tokens are unique in that that they can securitise various forms of assets including both tangible and intangible assets. This has already had some success, with the recent auction of Andy Warhol's 14 Small Electric Chairs, an iconic contemporary art piece featuring an electric chair, allowing art lovers to buy a share in the painting.
This would also contribute to liquidity and interoperability of assets, as these small units can subsequently be traded. This goes beyond art – in the future we can expect to see assets like office buildings operating on a fractionalised ownership model, allowing smaller investors who previously would not be able to afford investment in this asset class to participate.
A 'super' future for securities?
As a result, not only do securities tokens provide a safer and more sustainable alternative to the ICO model, but they also have the potential to revolutionise the traditional securities market, possibly opening up the idea of 'super securities' further down the line.
Through blockchain technology, securities can be made more accessible, liquid, and secure by removing third-party risk and lowering transaction costs. Should the trend continue, we could see security tokens becoming standard practice, eventually replacing existing securities to become 'super securities'.
With this in mind, those who herald security tokens as third wave in Fintech may well be right, particularly when it comes to revolutionising securities trading. However, how we approach this next technological step is crucial. If implemented correctly, security tokens could significantly improve existing processes and make investment accessible to all, bringing positive change not only for the future of cryptocurrencies, but also for the wider financial markets.
This guest post was contributed by Jack Chia, MD of Cryptology.
Factors Affecting Online Gaming In Lockdown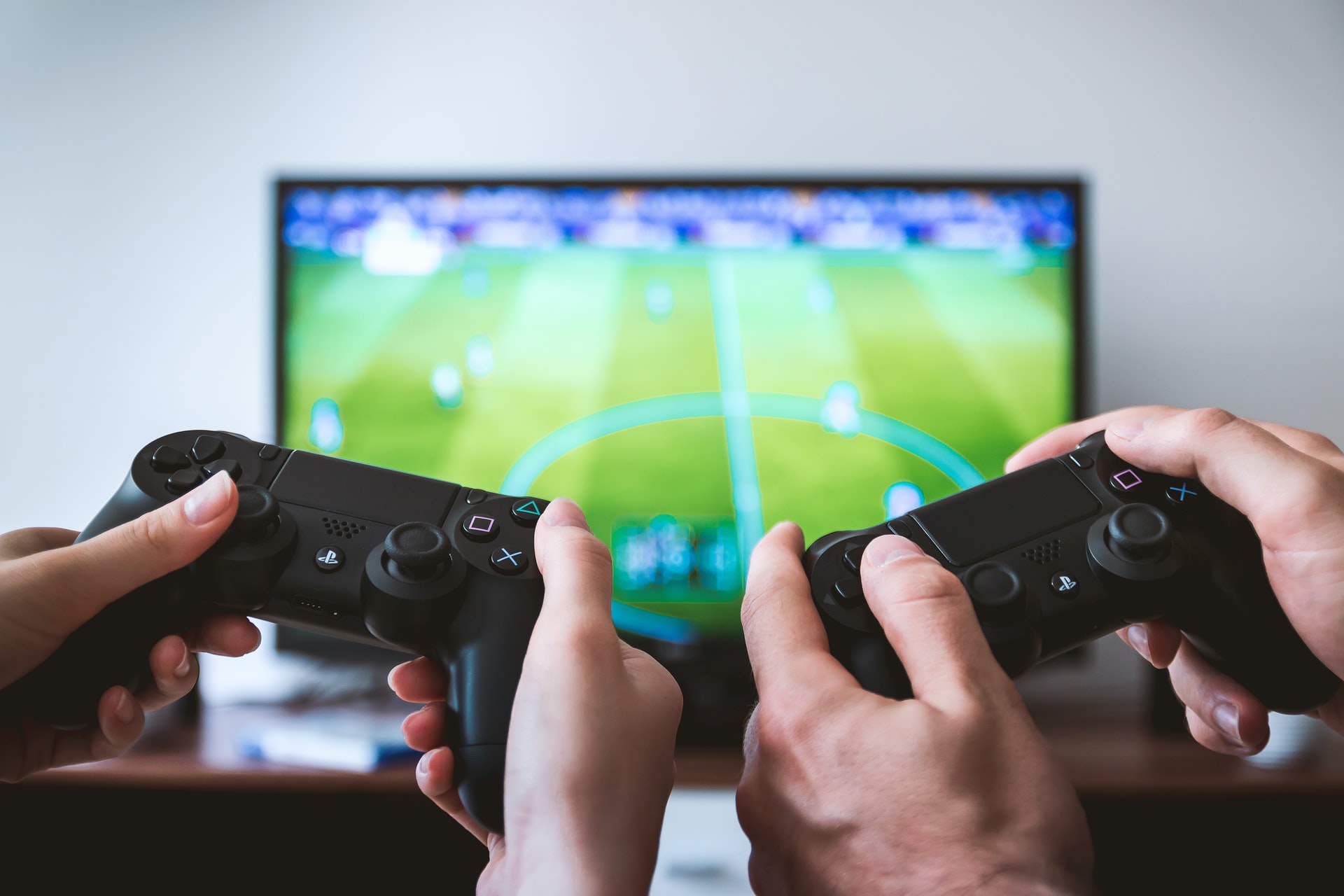 Mental health experts have seen a rise in video-game addiction during the Covid-19 lockdown
A solution is needed for gambling and online gaming to prevent long-term addiction
With much of the country and the world in lockdown, the number of people playing online games has exploded. It has become the normal way to pass time when locked in quarantine, and health officials have lauded it as a smart way to keep off the street. But has anybody looked into the real effects of online gaming and gambling?   
1. Gaming Addiction Increased During the Lockdown
Online video game addicts show the same signs as problem gamblers, with the usual characteristics like stress, anxiety, mood problems, isolation, and even depression. The risk of gaming addiction is at an all-time high, thanks to the Covid-19 lockdown that has got tens of millions of people stuck in the house with nothing to do – and plenty of bandwidth.
There are dozens of call centers run by the National Council on Problem Gambling, and they've all registered an increase in calls from people addicted to online games. Support groups have also had a higher number of patients relapsing – and this is happening all across the globe. But while gambling is presenting a public health emergency for the health sector, much of the focus is on tackling Covid-19, so that means staying at home.
2. Gamers in the U.S., Japan, And Italy Are Playing More During Lockdown
The World Health Organization has been pushing the same message- to stay at home and interact using the internet to prevent the spread of Covid-19. This has played a part in the growth of online gaming, as well as online casino gambling, which has become another problem in the current internet addictions. Having the option to go online and play games against people from all over the country (and the globe) is a good thing because it makes individuals feel that they don't have to leave the house to meet people. However, it is likely that the current lockdown will cause more people to become addicted to games like StarCraft and Counter-Strike.
At normal times, one out of a hundred people struggle with severe gaming addiction. But that figure could possibly double during the ongoing pandemic, and it's not clear how many of these people will drop the habit once the lockdown ends. We are likely to see changes in social dynamics even after the Coronavirus has been handled, and since people now want to impress each other online instead of in real life, gaming will become more normal (and problematic). 
3. People Bet on Online Gambling To Kill Boredom
There's only so much that one can do around the house. It's also worth mentioning that we are social creatures, so if physical contact won't do, then the next thing is to have fun online. Gaming platforms like Steam and Microsoft's Xbox have had record numbers these past few weeks. Verizon registered 75% growth in gaming usage on its communication network. For people who are prone to gaming and gambling addiction, this is the most anxious time. Games like Warcraft and others that don't have a structured end can suck you in and make it extremely difficult to disengage and go back to normal life.
The biggest reason given for the increase in online gaming and gambling has been boredom. People just don't have anything else to do, and it doesn't help that health experts are actively encouraging online gaming as a way to get through the lockdown.   
4. Online Gambling Risks During Covid-19 Lockdown
The world is very upsetting at the moment, and it's likely that we won't have immediate solutions for the economic effects of this lockdown, nor the mental health effects that come from the changes to our social lives and personal lives. Online gambling presents just one more problem that will come out of the Covid-19 era, and it's not yet clear what the outcome may be.
In the meantime, it is wise to avoid spending too much time on any one thing online, whether it's gaming or gambling on online casinos, which in itself may be worse than online gaming because you could end up broke. Here are a few tips for identifying a gaming addiction and seeking solutions:
Ask help from friends and family

Don't quit cold turkey

Count and record your total weekly playing hours

Don't encourage a negative mindset

Identify how severe your problem is

Accept responsibility for your addiction
Stay alert during this lockdown and pay attention to how you spend your time online. Gaming may be a cool way to spend time online, but there are many more things you can do that won't cause addiction – or disconnect you from the real world. Keep safe! 
Bitcoin Africa's Weekly News Roundup – April 10, 2020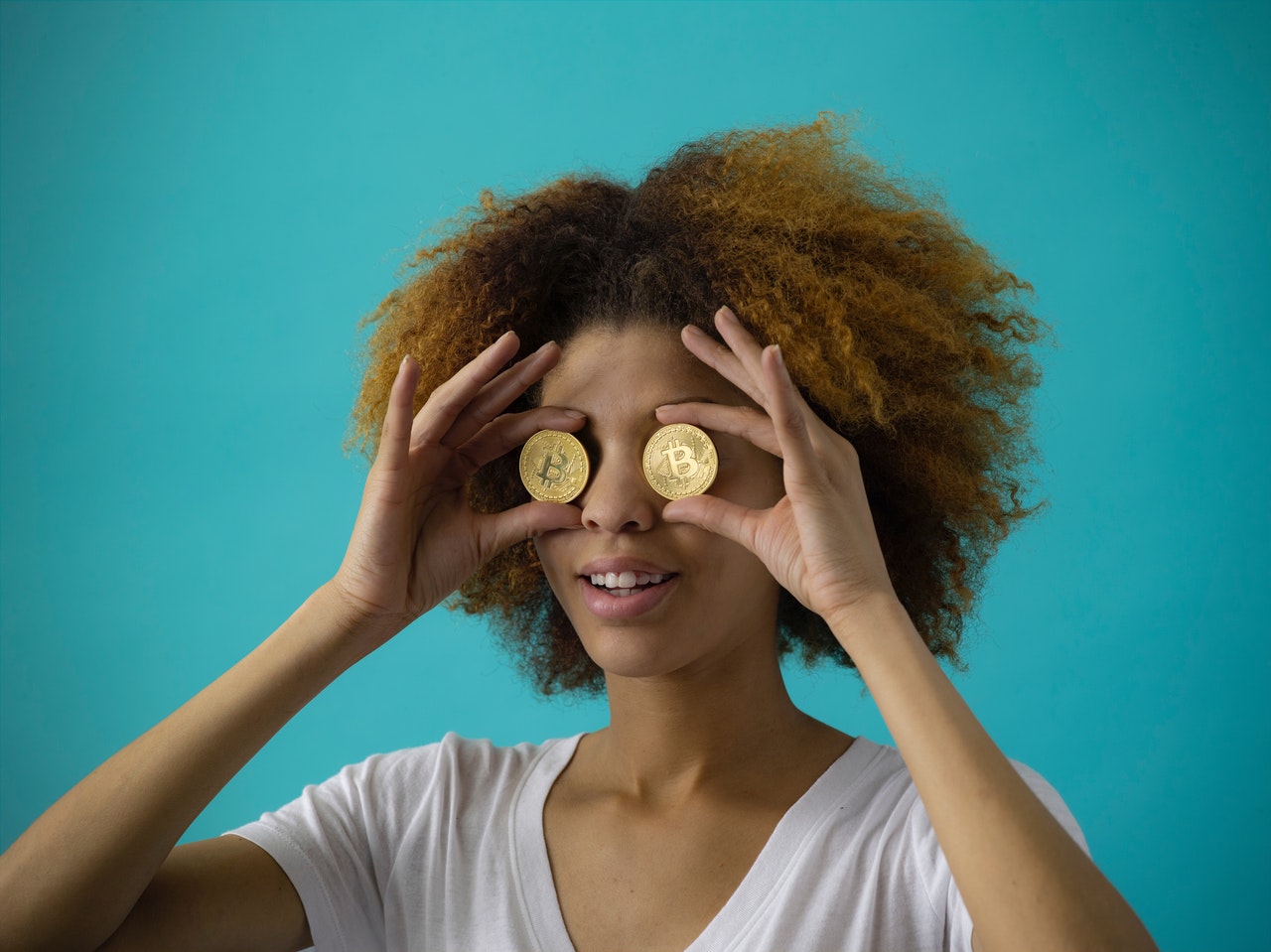 In Bitcoin Africa's Weekly News Roundup, we look at the biggest blockchain and cryptocurrency stories from Africa in the week leading up to April 10, 2020.
Here are our top picks!
Paxful Continues to See Growth in Africa
Paxful saw a 116 percent increase in trading volume compared to the same time last year, amidst the current COVID-19 crises.
This is particularly interesting not just because of the pandemic but also considering the current market conditions. In March, bitcoin experienced high volatility, which resulted in the sharpest 24-hour price drop since 2011.
Nigeria recorded a 15 percent increase, with Kenya following with a 7 percent rise in trading volume on Paxful. South Africa and Ghana recorded 2 percent and 1 percent growth in volume, respectively.
Data from P2P data platform UsefulTips shows Paxful is also seeing growth in French-speaking countries in Sub Saharan Africa. The seven-day volume chart indicates that the Central African Franc (used in the Central African Republic) and West African Franc are in the top seven currencies from Africa.
LocalCryptos Stakes A Claim in African Market
Continuing with developments from P2P platforms, LocalCryptos has also recorded strong growth on the continent in March.
According to data from LocalCryptos, Kenya recorded the biggest growth in Africa. At the beginning of 2020, the daily average of trades created from Kenya was 15. In March, the numbers increased by 300%, with an average of 60 trades per day.
Speaking to Bitcoin Africa, Micheal Foster, CEO of LocalCryptos, mentioned that majority of the transactions from Kenya are done through MPESA.
"On LocalCryptos, peer-to-peer crypto trading is growing faster in Africa compared to any other continent. In recent months, LocalCryptos trading activity across all of Africa has doubled. In the same time period, Asia and Europe grew by 30%. We're predicting that LocalCryptos' African numbers are going to double again soon as more Africans embrace blockchain technology."
"M-Pesa is driving LocalCryptos' growth in Kenya today. More than half of peer-to-peer crypto transactions in Kenya use M-Pesa," he added.
The second-fastest-growing market in Africa for LocalCryptos is Nigeria. Peer-to-peer trading volume has more than doubled in Nigeria since December 2019. South Africa and Ghana follow as African countries with high trade volumes on LocalCryptos.
No Physical Bitcoin Exchange – Ebitcoinics 
Local Ghanaian cryptocurrency startup Ebitcoinics has suspended physical exchange services in Ghana. Before this change, eBitcoinics ran a physical cryptocurrency exchange where anyone could walk in to make trades.
However, due to the COVID-19 pandemic that has hit several African countries, including Ghana, the exchange has closed its physical shops to traders.
Finally, the price of bitcoin (BTC) is roughly flat week-on-week, trading at around $6,800 per coin at the time of writing. 
4 Things You Should Know About Investing in Cryptocurrencies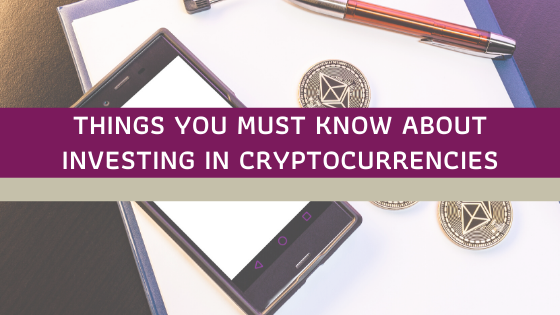 If you go through any blog or information platform related to finance and investments, you would have certainly come across the word 'cryptocurrency.' In recent years, cryptoassets like bitcoin have been dominating the headlines as more and more people are developing an interest in this sphere. Prices have skyrocketed and are projected to increase further in the next few years.
Despite the influx of new investors, you might be a bit skeptical as to what investing in cryptocurrency actually entails and how suitable it will be for you to do so. Here are a few points you should go through to understand if investing in cryptocurrencies is a good idea:
1. Blockchain technology is the future
Almost all cryptocurrencies rely on blockchain technology to function. The blockchain enables trustless, peer-to-peer transactions that are (generally) recorded on a public ledger. 
Here's how it works: the financial details of all the transactions ever made are recorded in the blockchain and can be viewed by anyone who wants to. Due to its success in the cryptocurrency industry, blockchain technology is now being adopted by various financial institutions to keep track of transactions. Blockchain technology is poised to dominate systems in the future and it will be good to become acquainted with the technology early on.
2. Improved regulations
As it has developed, the rise of Bitcoin has brought in several regulations. Governments of various countries, where crypto is used widely, have taken several steps to put regulations in place that would ensure that investors' money is secured and that they are protected from crypto scammers.
In the initial years of Bitcoin, many people were skeptical of investing because they believed that there was too much of a free reign and it needed some regulations in place to ensure investors' safety. With actions by financial regulators, most of their doubts have been removed as there is now lesser uncertainty in investing in crypto. 
3. The investing process is quite simple
As cryptocurrencies are now becoming increasingly popular, with more and more people investing in it, startups are simplifying the process of investing even further to attract more people. Much of these simplifications can be owed to cryptocurrency exchanges that have been set up over the past few years.
Cryptocurrency wallets have also eased the process as you can simply purchase the services of one with your credit/debit card and then use it to store all of your cryptocurrency in a secure manner. All you need to do is to find a suitable platform to trade cryptocurrency.
Make sure that you spend time to go through the conditions of different platforms and select the ones you feel the most secure about. When you make a purchase via the platform, the crypto will be transferred to your virtual wallet where it will be kept securely until you sell it off or use it for transactions.
You can find a broad explanation of the investing process at the top10cryptobots website to solidify your knowledge about digital asset market trends.
4. Investors don't have to go through dozens of metrics
There is a set of metrics established for assigning value to any tradable asset. If you take the example of the most common investing platforms – the stock exchanges – you'll see that investors look for different variables of stocks like their income statements and balance sheets. Investors usually look at fundamentals before assigning value to any asset and then deciding whether or not to invest in it.
In cryptocurrency, this set of predetermined metrics does not exist (yet). You have to look for various trends in the crypto market and decide for yourself when the time is right to invest. 
What is crypto's future?
This is perhaps the most important question that you would have as a potential investor in bitcoin. Ever since its inception, the cryptocurrency industry has achieved one milestone after another. Prices have been soaring, and more and more investors are trying to get a piece of the pie.
And it's not just the major assets, like bitcoin, that have seen a positive trend, even the newer ones are witnessing it.
At a time like this, when financial institutions across the world are struggling, and when there have been so many upheavals in the global economy, looking for alternative investments makes sense. 
Up until now, banks were considered the safest place for keeping your money. But in the past several years, we have seen how major banks have sunk overnight and have failed to repay account holders. Investing in stocks has also become very risky. Cryptocurrencies have shown an overall increase in prices even after so many crises all across the globe. Further, these prices are expected to soar even more within the next five years. In fact, it is being predicted that Bitcoin would surpass its all-time high of $19,783.
Making a decision of investing in something you haven't done before can seem like a bit of a gamble. But keeping all these points in mind, it would be safe to say that if you get a proper understanding of how crypto world works, you could do well with your digital asset investments.