How FinTech Companies Changed Africa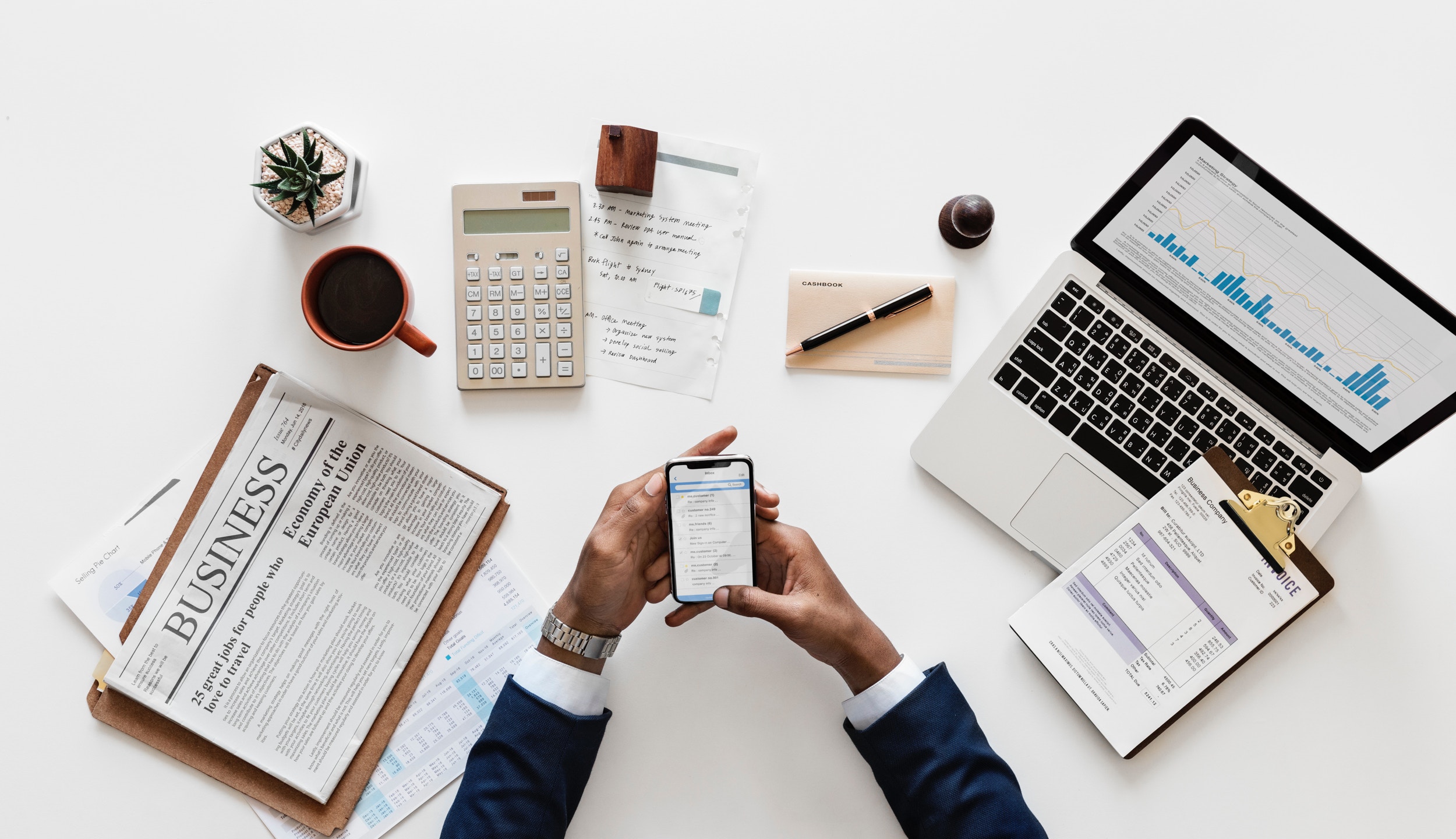 Although Africa's economies may be lagging behind its more developed counterparts, it seems that the continent is not immune to the global fintech revolution. Africa started witnessing a substantial surge in fintech startups in 2015. The total funding from venture capitalists spiked by 51 percent to $195 million between 2016 and 2017, with fintech funding accounting for a third of the amount. That's a significant amount given that total global funding for seed-stage companies, early-stage venture capitalist rounds, and VC rounds was $851 million, $7.137 billion, and $6.9 billion respectively. 
Currently, there are well over 300 startups in operation all over the continent — 94 operate in South Africa, 74 in Nigeria, and 56 in Kenya. It's not a surprise that these three countries are spearheading the fintech revolution in Africa as they are considered the top three investment destinations in Africa.
Regional comparisons in fintech adoption show that South Africa is in the lead with around 35 percent of fintech startups concentrated in the region. West Africa follows close behind with around 34 percent.
Africa'sfintech industry to a large extent owes its existence to the development of M-Pesa, a Kenyan-based mobile money transfer service that has given Kenyans the ability to access financial services away from banks. Currently, the platform supports over 25 million customers in over ten markets in Europe, Africa, and Asia. The number of M-Pesa users has grown by 32 percent from 17.12 million to 22.62 million as of June 2017. The massive success enjoyed by M-Pesa has influenced other FinTech companies to join the finance sector to develop financial solutions such as those offered by M-Pesa.
Fintech Implementation in Africa
Fintech companies in Africa are mostly focusing on two broad categories:
payments and transfers;

lending and finance.
Of the two categories, payments and transfers have recorded an influx of startup companies compared to the others. Reports show that a majority of these startups focus mainly on simplifying the process of sending and receiving money.
Some fintech companies in Africa that are taking major steps in revolutionising the finance sector in Africa include (aside from M-Pesa):
Flutterwave has operations in over 36 countries and is partnered with 10 African banks. It provides payment technologies and infrastructure to Africa's largest financial institutions. Today, Flutterwave has processed over $1.2 billion in payments. The primary goal of Flutterwave is to provide solutions for enterprises, entrepreneurs, and banks alike. It presents its customers with no special, annual, or upfront project fees. Instead, Flutterwave bridges the digital payments gap that exists between users and banks. Their Nigerian customers can execute money transfers directly into several bank accounts without any hassle.

Pezesha, initially launched in Kenya, is a peer-to-business micro-lending marketplace made up of low-income borrowers. In Africa, formal credit services are hard to attain, and on top of that, they have incredibly high interest rates. Therefore, most Africans are unable to secure reliable credit facilities that they can safely payback. Users of Pezesha can acquire instant loans on their mobile phones via SMS provided that minimum criteria are met. Apart from low-income earners, Pezesha also extends its services to SMEs that make up 80 percent of Africa's employment. It not only drives up the economies of the continent but ensures the continued existence of small businesses across the continent.

Cellulant, a digital commerce and payments service provider, is well established and operational in 11 countries. The company works with over 90 banks. The Cellulant ecosystem has support for over 100 million customers. As of January last year, the company served roughly

12 percent of Africa's mobile consumers

who utilise the platform to make payments. This year, Cellulant raised

$47.5 million

from a collection of investors that included Satya Capital, TPG Growth, Endeavour Catalyst, and the Rise Fund.

Tala, a mobile technology company that's providing access to credit by putting mobile credit services into the hands of consumers, is operational in several countries in Africa and outside Africa. The company leverages an android app that collects data from each consumer, determines their credit score, and disburses a loan in <10 minutes. So far, the company has disbursed over a million dollars to individuals in East Africa and outside Africa.

Numida, a digital financial services company situated in Uganda, won the Kampala Seedstar World Competition in 2017. The company boasts of a 99 percent repayment rate and has since disbursed about

190 loans to 135 Ugandan SMEs

. Other than providing small unsecured loans to small businesses, the firm helps these businesses digitise their financial records through the Numida app. Through the Numida app, Numida can assess a client's creditworthiness and then issues an appropriately sized unsecured loan.
Potential of using Fintech in Africa 
Africa is an immense continent with different economies supporting a total population of about 1 billion individuals residing in 54 sovereign countries. Surprisingly, only about 17 percent of the entire African population is banked. With nearly 80 percent of the total population still unbanked (and up to 95 million unbanked adults in Sub-Saharan Africa alone), Africa offers a unique breeding ground for the development of the fintech industry. A significant underbanked population ensures that fintech will most likely be an enabler of financial inclusion.    
Innovation takes time and is often a collection of economies and nations that have the financial capability to invest, research, and develop on a broader scale. African nations, not having the same capabilities as developed nations, are provided with a unique opportunity that they can leverage. They can 'jump' inferior and redundant stages of technology advancement and go straight to adopting innovations. For example, currently, millions of Africans are in possession of mobile phone devices without ever going through the hassle of owning a landline at all. A phase that already-developed nations could not have skipped.
Technology is a crucial driver of businesses and entrepreneurship today. Due to this, financial procedures have been developing extremely fast, and there is an immense transformation in many aspects of financial processes. The Internet penetration rate in Africa recently stood at around 35.2 percent while the mobile penetration rate in the continent stands at 44 percent. Out of these two, Kenya emerges as the strongest African country, as it has an internet penetration rate of 85 percent and a mobile penetration rate of 95.1 percent.
According to GSMA, mobile money accounts in Africa have surpassed traditional bank accounts. Mobile money accounts have been on the rise, with statistics showing a steady growth in numbers from 0.2 million to 277 million between 2007 and 2016. The number of active bank accounts in Africa was 178 million as of December 2015. This huge difference in numbers indicates the potential that Africa offers to fintech startups focused on providing payment solutions. Technology innovation coupled with increasing Internet and mobile penetration rates have made the growth of African fintech companies a possibility. Subsequently, this has substantially increased investor interest in the sector even further.    
Africa Welcoming Innovation
The fintech revolution in Africa is not a PR stunt. Fintech companies are attracting a previously unbanked population while at the same time retaining already existing traditional bank customers. Digitisation is helping financial institutions deliver digital financial products and services to a greater number of customers across the continent.
Increased dependence on these innovative fintech companies is projected to reduce demand for bank services. Subsequently, this could lead to bank branches shut down, with only a few remaining as destinations for problem resolution, advice, etc. For example, Kenya's M-Pesa mobile payment services have made it possible for P2P mobile payments to be made both locally and internationally.
These startups are redefining the industry's perception of what it means to be called a bank. Not only do they offer bank-like services, but they also avail loans, process financial transactions, and innovate much faster than banks.
Africa is hopping onto the fintech bandwagon, learning from the experiences of developed economies such as Asia, America, and Europe, and even leapfrogging past unnecessary steps, straight to modern innovation. 
This guest post was contributed by Paweł Tomczyk, founder of the blockchain-focused content marketing agency Cyberius. 
46 Companies Join Binance Charity to Launch Stablecoin in Support of Feminine Health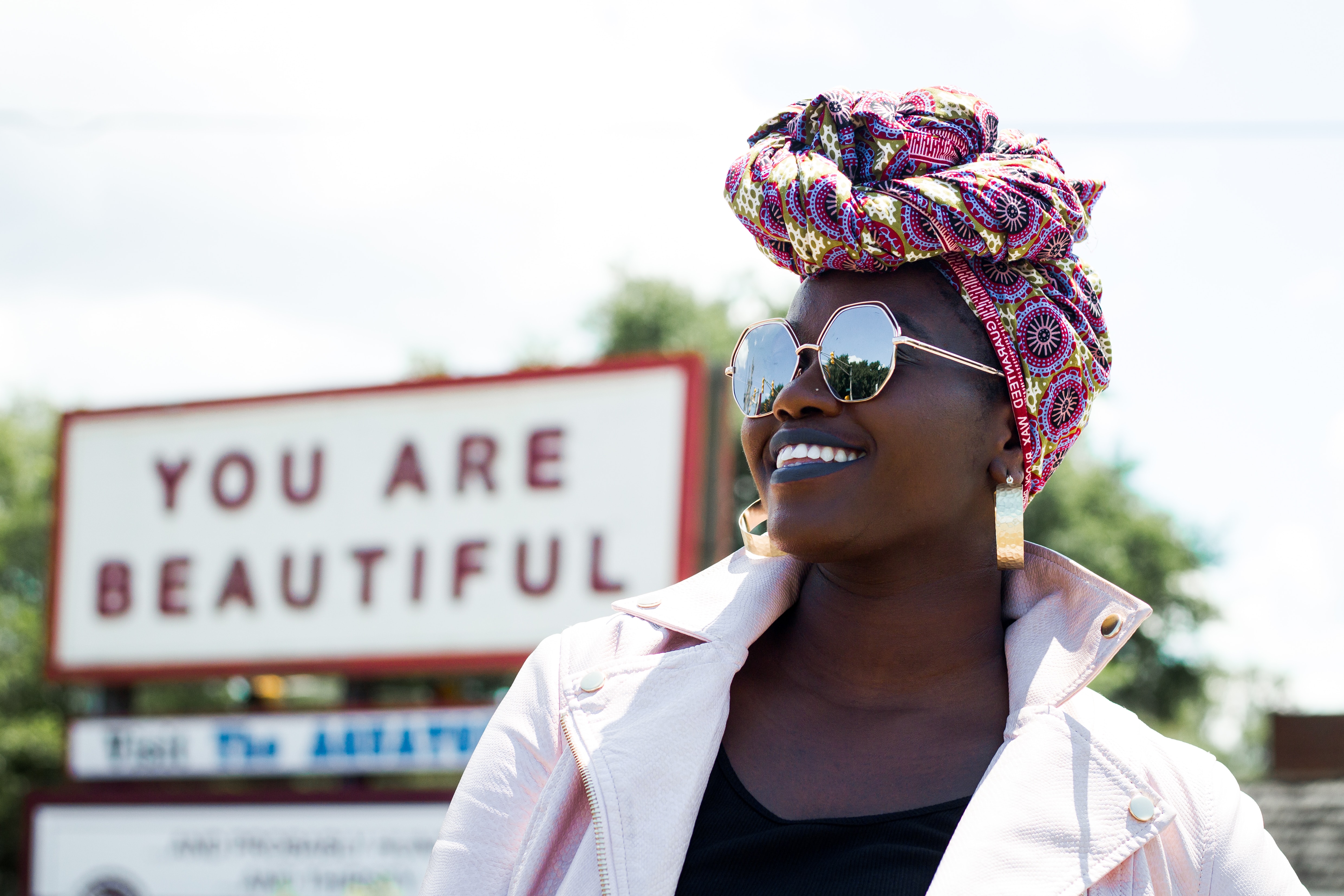 An alliance of blockchain companies has joined forces to support a philanthropic project focused on the African continent. Led by Binance Charity Foundation (BCF), the charitable arm of the world's largest cryptocurrency exchange, the initiative will involve the issuance of Pink Care Token (PCAT), a stablecoin that will operate on Binance Chain.
The project will help channel funds to Uganda for the purchase of sanitary products, which many women lack access to. The first batch of Pink Care Token and sanitary pads is scheduled for delivery in the country in mid-July in Uganda, with the aid of government ministers.
"Pink Care Token is the first social-impact stablecoin issued on Binance Chain. A part of our mission is to promote cryptocurrency adoption, and I think charity is one of the most efficient ways to bring cryptocurrency value to more people," said Binance CEO Changpeng Zhao (CZ).
Leading blockchain and financial companies that have pledged their support for the initiative include Ripple, Tron, Vechain, Matic, Arrington Capital, and Celer. As the size of the cryptoconomy has grown, delivering outsized returns to its early believers, many supporters within the ecosystem have sought to share their success with the world through altruistic means.
Despite their global nature, crypto assets have yet to permeate many of the world's most underdeveloped nations, where access to food, shelter, and medicine remain challenges that must be overcome in addition to realising full financial access. Initiatives such as Pink Care Token provide an effective way of helping communities in some of the world's most impoverished regions while capitalising on the transparency that is one of the hallmarks of the blockchain technology that underpins the industry. All of the funds that are contributed to the project and delivered in Uganda can be tracked on-chain.
Contributors are encouraged to join the campaign by donating at:
https://www.binance.charity/period-poverty
Funds will go towards ending 'period poverty' through providing sanitary products for Ugandan women, improving their quality of life and providing a clear demonstration of what the crypto industry can achieve through multilateral philanthropic efforts such as BCF's Pink Care Token.
Luno Survey Shows Low Consumer Confidence in Current Financial System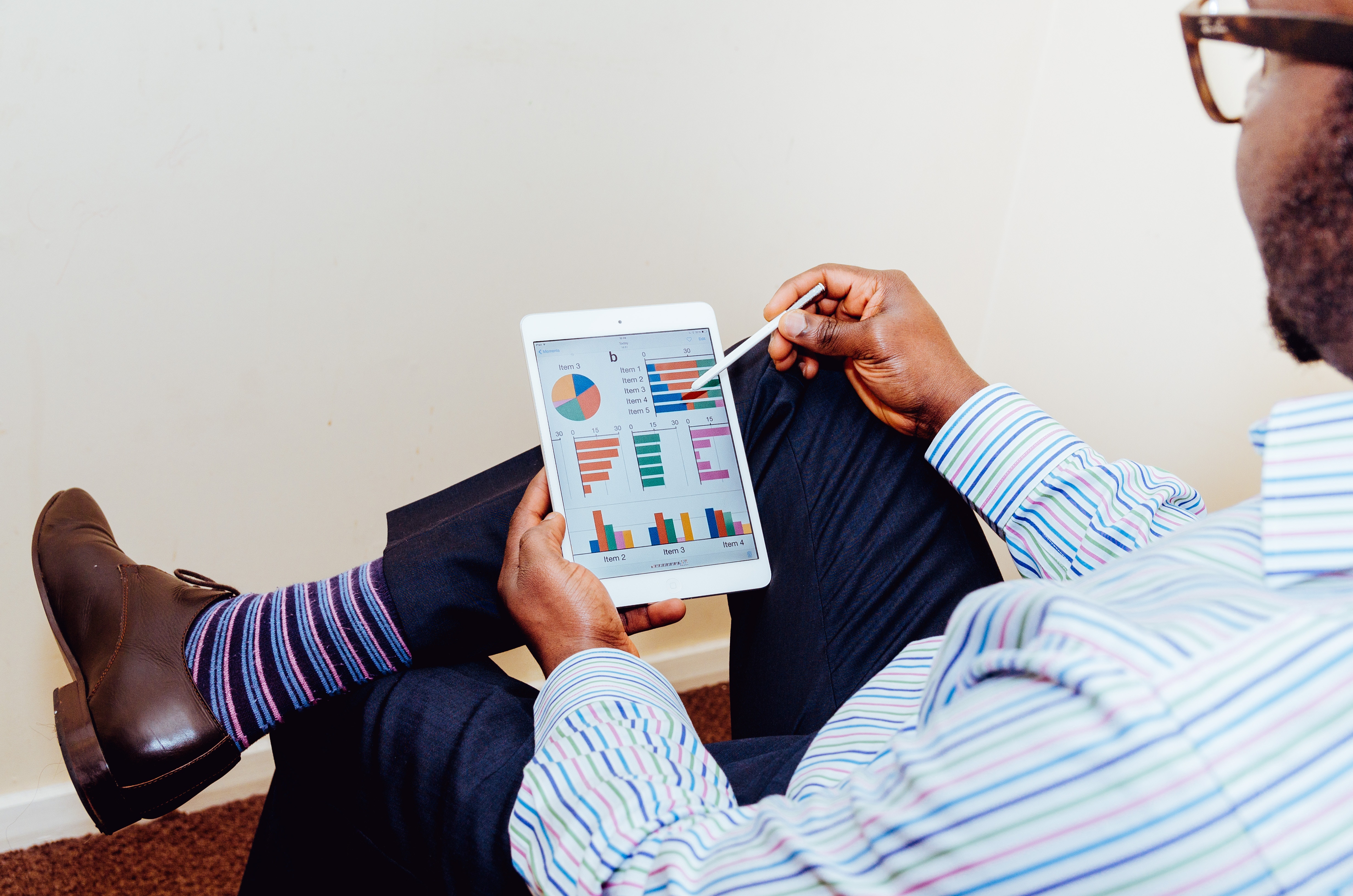 As the United Nations Monetary and Financial Conference celebrated its 75th anniversary on July 1, Luno released findings indicating that consumers from emerging markets have low confidence in the current financial system. The conference, also known as the Bretton Woods Conference, established the financial system we use today in 1944.
The Future of Money Survey
Luno's Future of Money survey discovered that security is one of the areas of concern in the current financial system. These views were given by 36 percent of respondents from South Africa, 35 percent from Nigeria, and 24 percent from the UK. The other areas of main concern are transparency and economic benefit.
Marcus Swanepoel, CEO of Luno, said: "The survey results show that emerging markets are seeking a change to the financial system which was created 75 years ago. The increase in population, changes to the distribution and inequality of wealth, at a time of tremendous steps forward in technology means that the current financial systems need to undergo another Bretton Woods moment."
Furthermore, the survey showed that consumers from emerging markets have a more developed understanding, protection, and knowledge of money compared to those from developed markets. This is because they do not have direct access to wealth, the report explained.
Struggling Economies
Although our current financial system was established 75 years ago, many countries are still struggling economically. According to the survey, 27 percent of South Africans and 23 percent of Nigerians felt that their economies were performing poorly. This view was held in rural areas more than in urban areas because the former has inadequate financial systems.
Moreover, 23 percent of respondents in Nigeria and 22 percent of respondents in South Africa said it was challenging for them to send money overseas.
"We have seen little change to the global monetary system over the last 75 years, particularly amongst developed economies where financial institutions have built a system around the transfer of currencies, assets, and commodities which benefit a stable and strong economy. As technology advances, it is important that institutions globally find a way of adopting these advancements, enabling emerging markets to have the same access to money and transfer of assets," Swanepoel stated.
The survey further revealed that 91 percent of South Africans pay for a personal bank account while 75 percent use mobile banking. Additionally, South Africa had the second highest percentage of respondents that said they invest in products such as mutual funds and stocks.
Luno is a global crypto company that carried out the Future of Money survey to understand the world's view of the current financial system. The survey questioned more than 7,000 people from South Africa, Nigeria, Italy, Malaysia, the UK, France, and Indonesia.
Youngest Cryptocurrency Entrepreneur in Africa Leads Education Drive in Ghana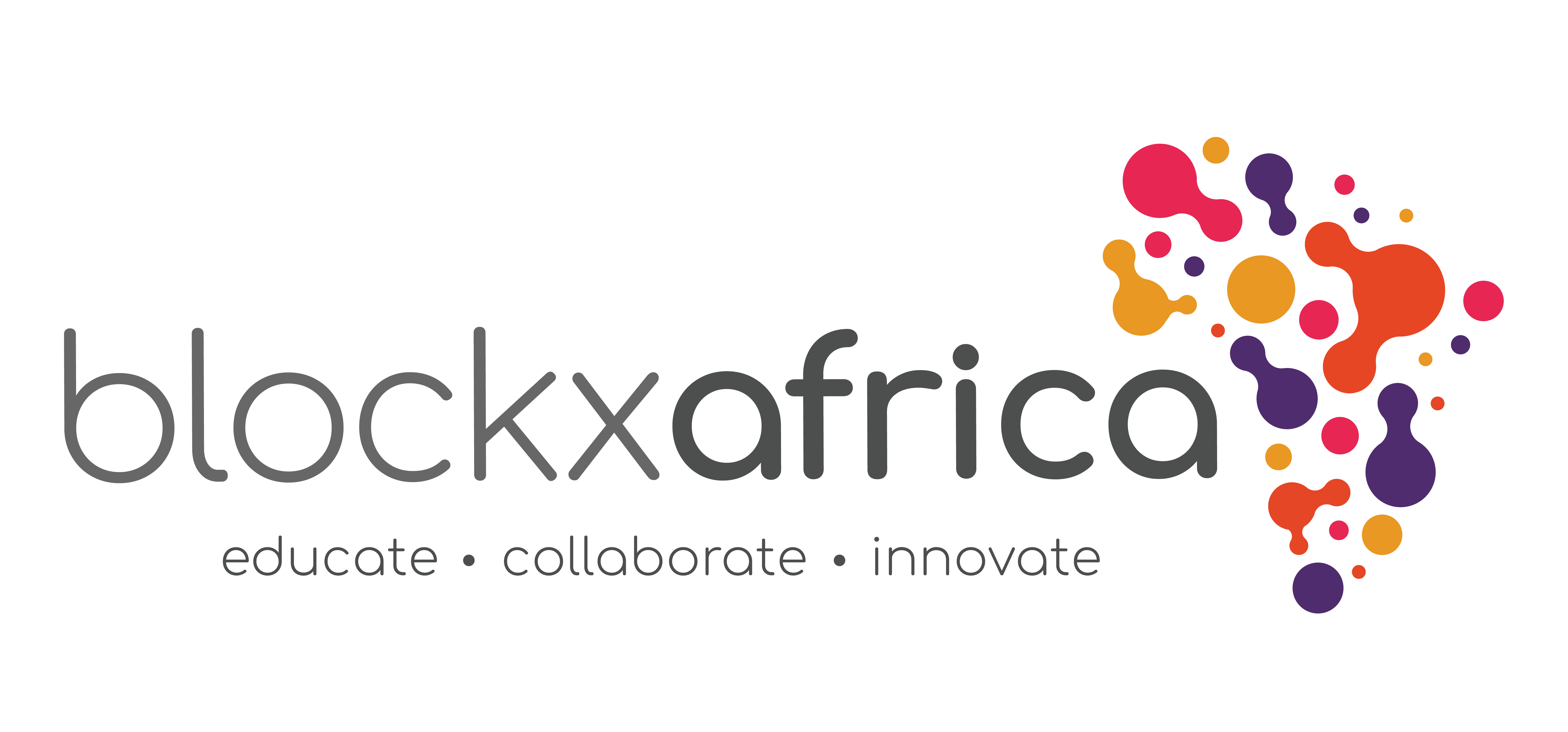 Ghana and the rest of Africa continue to lack behind in bitcoin usage and adoption. Despite the fact that Ghana led the Google Trends chart for the keyword "bitcoin" recently and continues to be part of the top three on the same chart, the West African nation has recorded very low patronage of blockchain technology.
In light of this, the ​Youngest Bitcoin Entrepreneur in Africa​, Elisha Owusu Akyaw, who started his journey of innovation in the blockchain space at the age of 16 seeks to promote bitcoin and blockchain adoption in Ghana through an education campaign.
The young Ghanaian has made headlines with his work in the industry, being described as the youngest "Bitcoin Entrepreneur" and was listed as part of the ​Top 20 Blockchain Influencers in Africa​ by BitcoinAfrica.io.
Elisha's education drive will be done under the BlockXAfrica brand. BlockXAfrica is a Ghanaian based blockchain startup that seeks to bridge the blockchain and cryptocurrency education gap through advocacy, collaboration, and innovation.
BlockXAfrica believes that blockchain has a lot of potential in accelerating the development of Ghana, including fixing our financial woes through cryptocurrency usage, checking corruption through blockchain backed record systems, fixing our birth and death registry with blockchain solutions and more.
BlockXAfrica is made up of a group of young people from Ghana with the aim of teaching, advocating and spreading the gospel of cryptocurrencies. The aspiring blockchain advocacy powerhouse intends to do this through strategic educational campaigns and social intervention programs & projects.
BlockXAfrica's education campaigns seek to enlighten people on the importance of cryptocurrency and its various use cases across the continent while addressing the various cryptocurrency scams that have invaded the industry in Africa which is one of the highest contributing factors to distrust in the technology by promoting tested industry standards.
Aside from education, ​BlockXAfrica​ will also be partnering with local developers to create innovations backed by blockchain technology to solve various social issues in Ghana. What's more, the company will be donating some of its proceeds to charities across the country, as a way to show the masses how blockchain can change lives.'
BlockXAfrica organised its first meetup during the last weekend and plans to embark on a tour across the country.
The guest post was contributed by BlockXAfrica.