Bamboo Capital Partners, Government of Togo and Moeda Seeds Bank Launch a Fintech Impact Fund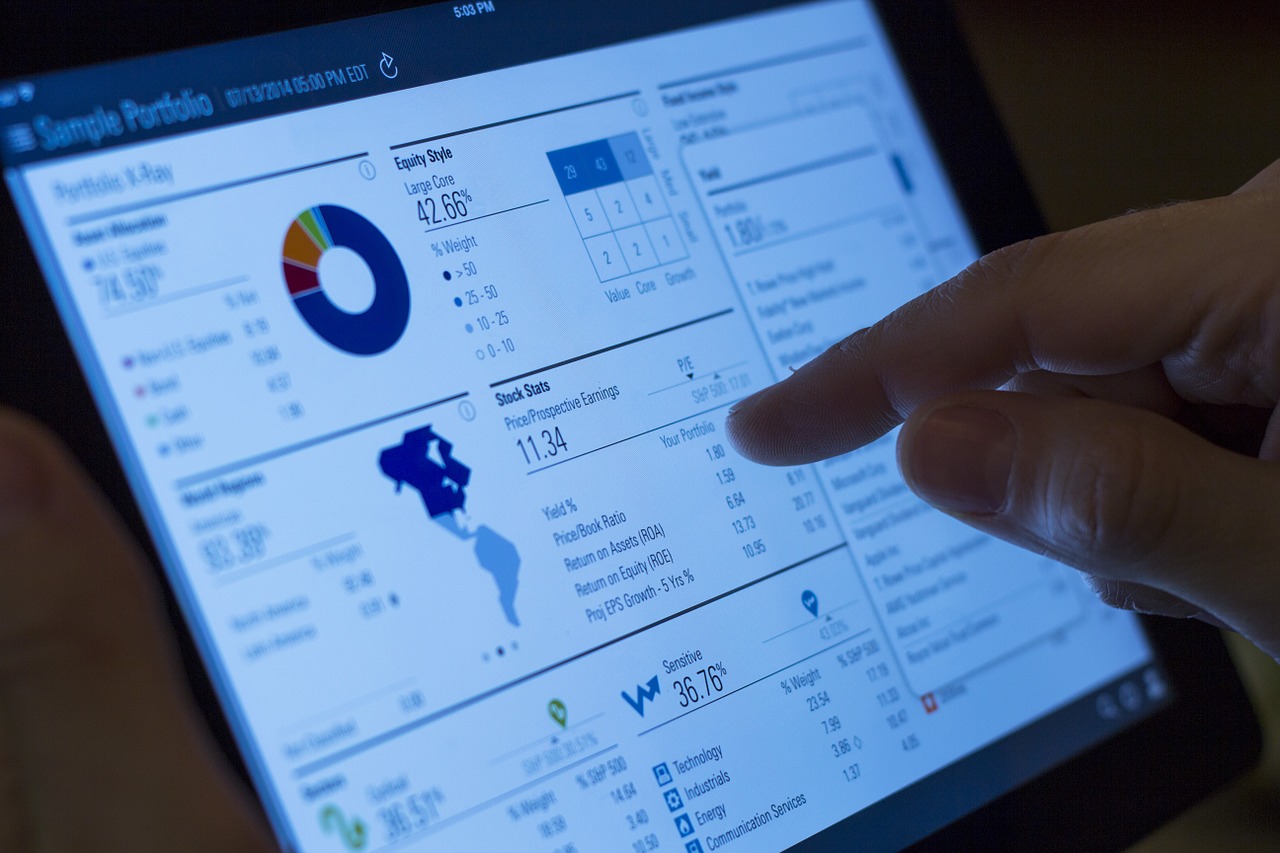 Bamboo Capital Partners, an impact investing platform, the Government of Togo, and Moeda Seeds Bank, a Brazilian micro-finance technology company, have announced the launch of a new fintech impact fund with a target portfolio of €100 million.
The new impact fund will be targeting companies that use new technologies, especially the blockchain, to solve problems in emerging markets.
The BLOC Fintech Impact Fund
On March 25, 2019, the BLOC fintech impact fund was announced at the Africa CEO Forum in Kigali, Rwanda. This fund is a collaborative effort between private companies and the government to help tackle social and environmental challenges in energy, education, FMCG, financial inclusion and the healthcare sector in Africa and other emerging markets.
This blended financing model enables the mixing of both public and private funds through a joint investment scheme, with each party deploying their expertise in a complementary way.
The BLOC Fund is the first impact fund in the world that uses blended finance to invest in companies that use new technologies, such as the blockchain, to benefit the low- and middle-income earners in emerging markets. The fund will accept investments in euros (EUR), US dollars (USD), and cryptocurrencies through a KYC platform to convert the digital currencies into either EUR or USD.
"Today, the BLOC Fund represents a new frontier for global technology impact funds. BLOC's blended finance approach will catalyse further investment and generate lasting impact in some of the poorest regions in the world," Florian Kemmerich, Managing Partner of Bamboo Capital Partners, said about the fund.
The Government of Togo and Moeda Seeds Bank have already made first loss capital commitments of €10 million to the fund.
Cina Lawson, Minister of Posts, Digital Economy and Tech Innovation, said: "Through this first loss commitment in the Fund, the President of Togo, his Excellency Mr. Faure Essozimna Gnassingbe, proves its willingness to foster the development of tech companies […] focused on achieving the Sustainable Development Goals. BLOC is the perfect investment vehicle to attract the most innovative international companies developing tech solutions which can improve the living conditions of people in Togo and across Africa."
Using Blockchain to Trace Investments in the Fund
Blockchain allows the creation of valid, immutable records, as well as driving operational efficiencies by removing intermediaries, to optimise accountability, monitoring, the measuring of results and impact.
Moeda Seeds Bank's expertise in the use of blockchain technology will help the fund create an architecture that ensures transparency and full traceability of investors' funds. Moeda already raised $20 million in an initial coin offering (ICO) in August 2017, and its digital token, MDA, is listed on several exchanges including Binance.
Bamboo Capital Partners, experienced in bridging the gap between seed and growth stage funding, will manage the BLOC Fund. Bamboo has raised over $370m for developing countries, impacting over 100 million lives and creating over 30,000 jobs through its investments in over 30 countries.
Weekly Roundup: Luno Hits 9 Million Customers, Jelurida to Launch Blockchain Education Tour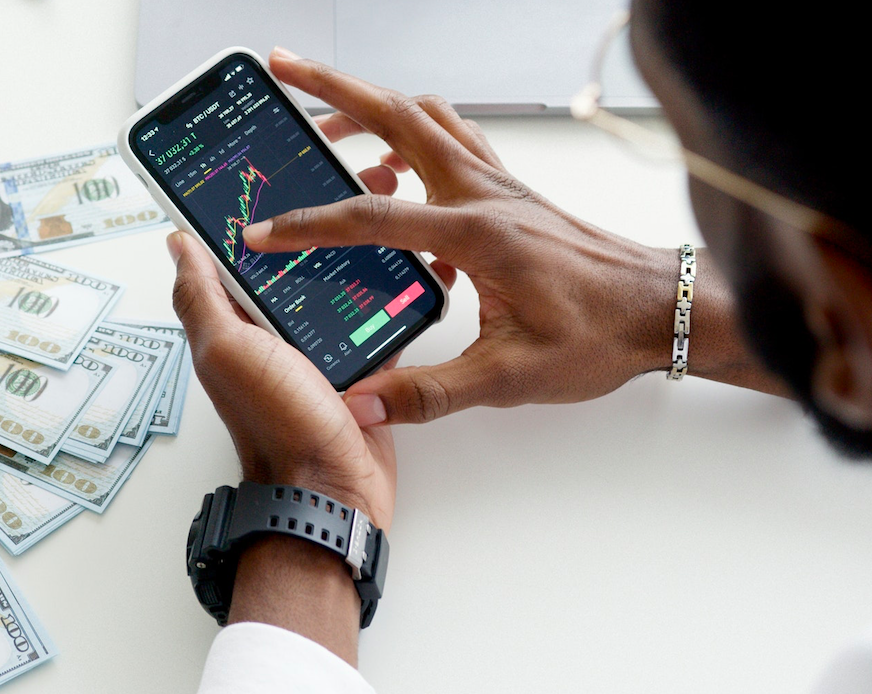 Crypto exchange Luno has announced this week that it has hit nine million customers. To learn about this and other top stories, keep reading.
Luno Hits 9 Million Customers
Crypto exchange Luno has announced that it has hit nine million customers. The company has achieved this milestone after acquiring one million customers in slightly over four months. More than 30 per cent of the new one million customers are from South Africa. In the last year, Luno has obtained more than 3.6 million new customers.
"The average value of first deposits made by our million new customers is around R550 (USD37). Most new customers (67 per cent) bought Bitcoin, while 43 per cent bought Ripple and 20 per cent bought Ethereum. Of the new customers, 37 per cent are aged between 18 and 24, and gender splits align with trends in financial services – almost three quarters (71 per cent) are male. As we hit the 9 million customer mark, it is a fitting symbol that Luno's logo now adorns an iconic building in Cape Town's unofficial financial district on the foreshore," said Marius Reitz, GM for Africa at Luno.
Binance Ceases Derivatives Trading in South Africa After Regulator's Warning
After a meeting with South Africa's Financial Sector Conduct Authority (FSCA), Binance will no longer provide derivatives trading to South Africans. According to FSCA, South Africans cannot open new derivatives trading accounts on Binance, and existing accounts have to be closed within 90 days. Moreover, Binance is not authorised to "render any intermediary services in South Africa in terms of the Financial Advisory and Intermediary Services Act, 2002 (FAIS Act)."
In a statement, Binance said that it would no longer offer futures, margin, and options trading in South Africa, as well as leveraged tokens.
Recently, regulators in several countries have been scrutinising Binance and its activities. For instance, the crypto exchange is under investigation by the Justice Department and IRS in the US.
Jelurida to Launch 30-Day Blockchain Education Tour in East Africa
Jelurida Africa has announced that it will launch a 30-day blockchain education tour in East Africa. The tour will start in Zanzibar on October 23 then proceed to Kenya, Uganda, Rwanda, Tanzania, Zimbabwe, Malawi, and Mozambique.
The company will promote blockchain education through meetups in financial institutions, universities, and public offices. The team that will participate in this tour comprises smart contract and distributed ledger technology experts.
Jelurida – an African arm of the organisation behind the Nxt, Ardor, and Ignis blockchain – is targeting lawmakers, developers, private firms, and blockchain enthusiasts.
Police Issue Arrest Warrant for South African Crypto Trader
According to an article on Bitcoin.com, a South African crypto trader is in trouble for allegedly defrauding an investor R500,000 ($33,000). Allan Ledwaba, the victim, invested the funds in Sandile Shezi's company Global Forex Institute. Ledwaba secured the $33,000 through a loan from his father.
"The agreement was that he would trade the money for me, and then every year he would give us [a] profit and then the full amount we had invested thereafter. But I became suspicious when I researched the name of the law firm used to draw up our contracts. I went to the law firm and spoke to the director, who said that they did not have a relationship with Sandile," Ledwaba said.
Another investor also claims that he invested his pension of $67,000 with Shezi's company. However, the company defaulted on monthly dividend payments, forcing the investor to ask for a reimbursement. Unfortunately, he only received $6,700.
These are not the first cases of crypto scams in the country. South Africa is still reeling from the MTI and Africrypt scams.
Algorand Announces Bounty Hack for African Developers
The Algorand Foundation and Reach, in collaboration with Africa Blockchain Alliance, have announced a Bounty Hack for African developers. The Decentralised Umoja Bounty Hack is a guided hackathon where participants will learn how to build DApps. Participants will have to complete projects over a six-week period (October 25 to December 10, 2021).
The program includes prizes and incentives. For instance, teams that do not make it to the top 3 will get $600. Interested candidates have until October 22 to send their applications.
To learn more about Bitcoin, download the Bitcoin Beginner's Handbook for free.
Weekly Roundup: 48% of Africans Invest in Crypto to Fund Their Children's Education & More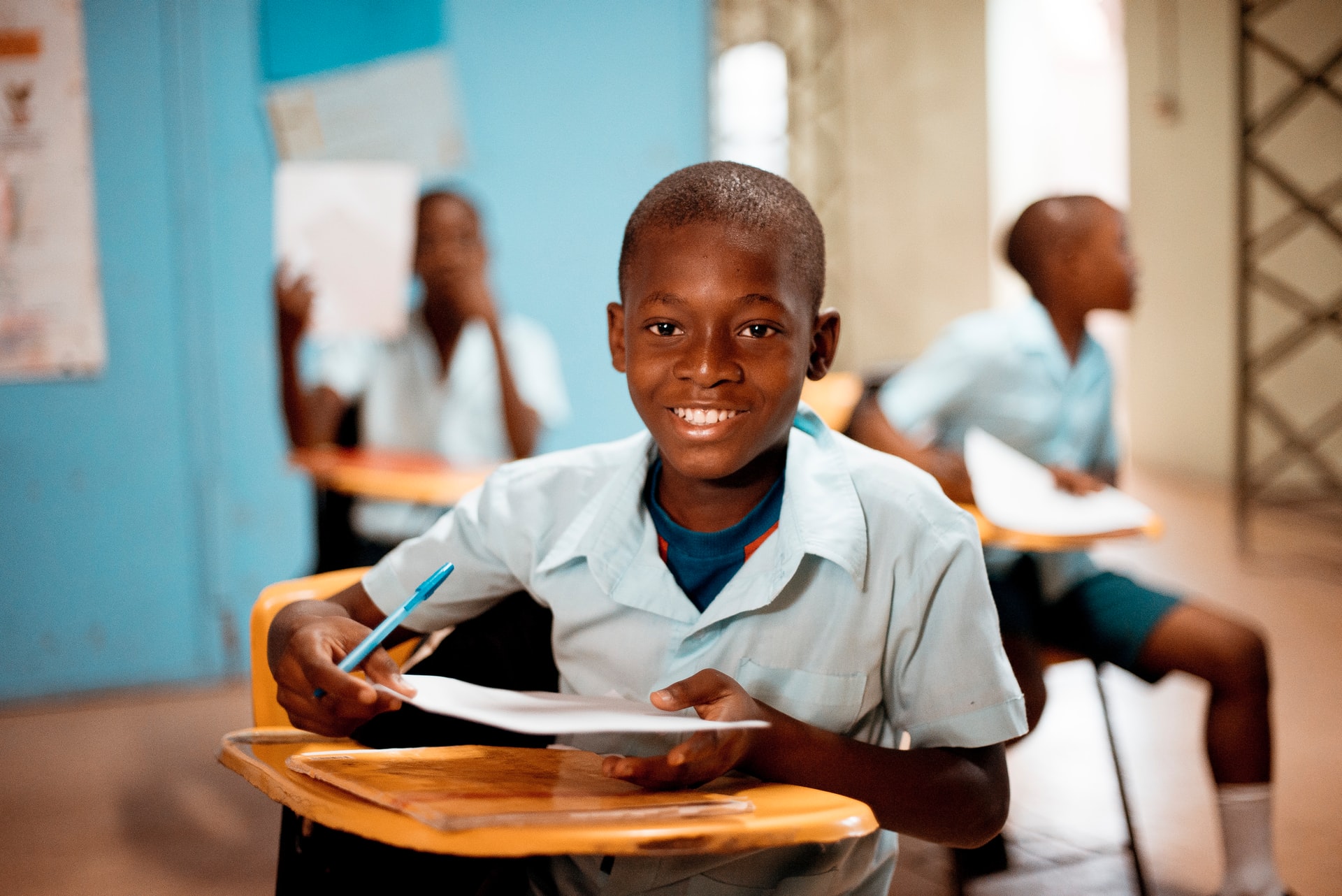 In this weekly roundup, you will find out why Africans invest in crypto thanks to a Luno survey. Also, you will read about other top crypto stories.
BitcoinAfrica.io to Host First Twitter Space on the Basics of Bitcoin
Today at 1pm WAT / 3pm EAT, Bitcoin Africa's new Chief Community Officer, Roselyne Wanjiru, will host our first-ever Twitter Space to cover the basics of Bitcoin. Tune in and learn!
🔊 We're hosting our first #TwitterSpaces tomorrow at 1pm WAT / 3pm EAT.

Our Chief Communit Officer @WRoselyne_ will go over the basics of #Bitcoin from how it works to where you can but it.

Tune in tomorrow!🎧 pic.twitter.com/QH6VqIIUMS

— BitcoinAfrica.io (@BitcoinAfricaio) October 7, 2021
48% of Africans Invest in Crypto to Fund Their Children's Education
Luno carried out a survey that revealed 48 per cent of Africans invest in crypto to fund their children's education. The crypto exchange interviewed almost 7,000 people from Kenya, Nigeria, South Africa, Indonesia, the UK, Australia, and Malaysia.
Survey results from the three African countries indicate that 69 per cent of investors deal with digital assets to give their families a better life. Additionally, 48 per cent of the respondents would set aside their salaries in crypto to pay school fees. On the other hand, 43 per cent would create a fund to pass on to their families. Three per cent of those interviewed said they do not have a plan for their crypto investments.
"In recent weeks, there has been a lot of attention on the scale of Africa's crypto revolution. Whilst its potential is hugely exciting, it is vital we ensure consumers are engaging with this transition in a safe and responsible manner," stated Marius Reitz, Luno's General Manager for Africa.
Interestingly, the survey disclosed that 55 per cent of Nigerians don't understand cryptocurrencies. In Kenya and South Africa, this percentage is 56 and 64, respectively.
CBN Postpones eNaira Launch
The Central Bank of Nigeria (CBN) has postponed the launch of the eNaira. The bank had scheduled the rollout for October 1 but postponed it due to unexpected high website traffic. According to an article on Nairametrics, the eNaira website obtained 480,000 hits on the first day. The next day, the number rose to more than 1.7 million visitors and has been averaging 2.8 million hits ever since. Therefore, Apex Bank, CBN's partner, is running a stress test to ensure that the system can handle a lot of traffic when the CBDC goes live.
On September 30, CBN's Director of Communication Osita Nwanisobi said the bank decided to postpone the launch "in deference to the mood of national rededication to the collective dream of One Nigeria." The launch was going to coincide with Independence Day.
If Nigeria sees its CBDC plans through, it will be the first African country to cross this milestone.
University of Cape Town to Offer Blockchain Course
The University of Cape Town will start offering a six-week blockchain and digital currency course on November 1. Students that want to take this course can start enrolling from October 26.
The university's website states that the course will be taken online, and students will pay Rs 49,104. They will also receive a certificate upon successful completion of the course. The university is targeting professionals working in the financial sector and people interested in cryptocurrencies.
Some of the topics the course will cover include Central Bank Digital Currencies (CBDCs), crypto assets, and blockchain technology.
Crypto Platform Ejara Raises $2 Million
Crypto platform Ejara has raised $2 million in a funding round. The platform helps users to invest in crypto and other investment products. As reported in an article on TechCrunch, Anthemis Group and CoinShares Ventures led the funding round. The other participants were Mercy Corps Ventures, NetX Fund, Lateral Capital, LoftyInc Capital, and angel investors Pascal Gauthier of Ledger and Jason Yanowitz of Blockworks.
"The built-in transparency and security of the blockchain combined with the popularity of mobile banking in Africa made it clear to me that a blockchain-based mobile investment platform was the key to expanding financial inclusion. But as all these crypto companies were popping up left and right, I felt very few were speaking to Francophone Africans like myself," said Nelly Chatue-Diop, the CEO of Ejara.
Ejara, which is based in Cameroon, is targeting the Francophone market in Africa. The company is providing a place where French-speaking Africans can buy, sell, exchange, and store their crypto in non-custodial wallets. In collaboration with MoonPay, Ejara also helps French-speaking Africans abroad to send money home.
Bitmama Acquires $350,000 in Pre-Seed Funding
Bitmama, a cryptocurrency exchange in Nigeria, has raised $350,000 in a pre-seed round. Flori Ventures led the funding round with participation from several venture capitalists and angel investors.
"We are particularly interested in projects that explore universal basic income, community commerce, community currencies, natural-capital-backed currencies, accessible DeFi primitives, earnings platforms, and peer-to-peer marketplaces," said Maria Alegre, the Co-Founder of Flori Ventures.
Bitmama's users are in Nigeria and Ghana. In 2021, the platform recorded more than $6 million in transaction volumes.
To learn more about Bitcoin, download the Bitcoin Beginner's Handbook for free.
Weekly Roundup: African TikTok Influencer Launches NFT Collection on Binance & More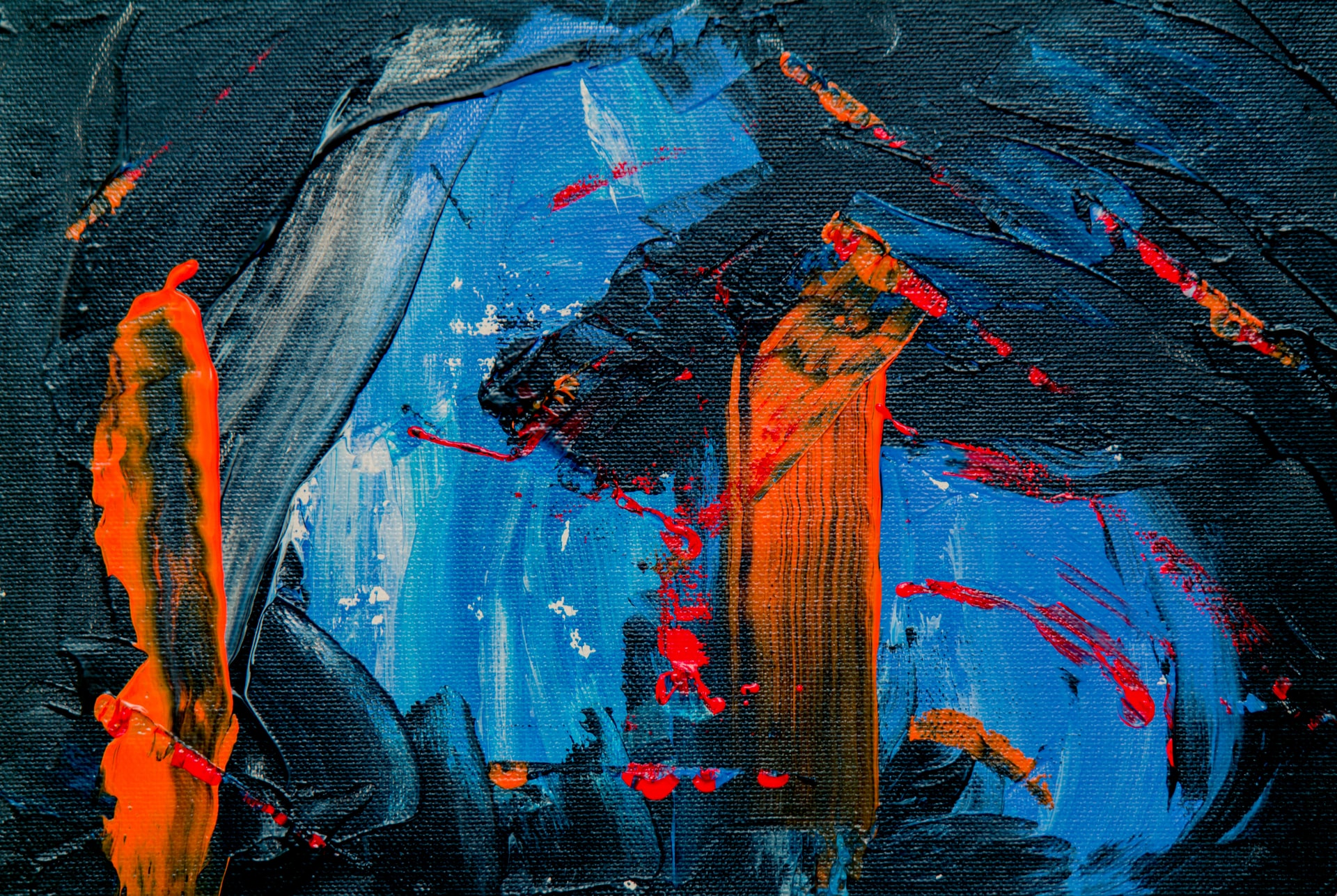 African Tiktok influencer Wian launched a premium NFT collection on Binance after successfully selling out his debut NFTs. To learn about this and other top crypto stories, keep reading.
African Tiktok Influencer Wian Launches Premium NFT Collection on Binance
The largest Tiktok influencer in Africa, Wian, launched a premium NFT event collection on September 21 on the Binance NFT marketplace.
According to the company, the collection features six animated cards. They include the Joker, the King, the Ace, the Smile card, the Gold card (premium), and the Dogecoin card. The collection displays the influencer's love "for magic as a means of entertainment and inspiration." Wian is an influencer from South Africa.
"With everything going on in the world, using my influence to instil "magic" in those less fortunate will give me a smile wider than the Joker!" said Wian.
Wian was one of the 100 creators that rolled out NFTs in June 2021 on the Binance NFT marketplace. His debut NFT collection on Binance sold out.
"We are especially excited to host African creators as we see the profound opportunity NFTs and the blockchain bring to the entire continent. […] It is important that African creators are provided an even larger platform with optimal solutions to reach a more global audience," said Emmanuel Babalola, Director at Binance Africa.
Zimbabwean Artists Make Sales Via NFT Art
Three Zimbabwean artists have taken advantage of the NFT space to sell their art. Indigo Saint, Greatjoy Ndlovu, and Nyash Warambwa have all successfully sold NFT art on NFT marketplaces.
According to an article on BitcoinKE, Saint sold NFT art for $29 on Phantasma, while Warambwa sold two NFTs for 1.55 ETH. On the other hand, Ndlovu sold his first NFT for 0.7 ETH.
Ndlovu is a globally acclaimed artist that highlights societal issues in his work. He believes that the NFT space provides an opportunity for African artists to showcase their work to a larger audience. Moreover, he hopes that he will inspire more African artists to sell NFT art.
Nigeria's Daba School is Facilitating Financial Freedom in Africa
According to the latest Blockchain Nigeria User Group (BNUG) report, Daba School is facilitating financial freedom on the continent. Chris Ani founded the online education platform in 2019 to impart high-income and in-demand digital skills to young people.
Daba School offers courses such as crypto trading and investment, video production and editing, and graphic design. So far, the platform has helped many students to acquire life-changing skills.
"Stories of Daba's impact abound. Blessing, a graduate from the University of Port Harcourt, made over 1 million Naira in 30 days from crypto trading," BNUG shares in the report.
DishAfrik Offers African Cuisine NFT Art as Fundraising Perk
DishAfrik is offering African cuisine NFT art as a fundraising perk. The NFT will be a collage with images of 54 recipes from the 54 African countries. Moreover, the NFT will have metadata with recipe information for each dish. DishAfrik is a platform that wants to make African dishes more accessible globally.
The company plans to offer this NFT as a perk to the participants of the Indiegogo campaign. Funds raised during the campaign will go towards the development of the DishAfrik app.
"On DishAfrik, Africans [can] discover other African recipes. Also, Africans in the Diaspora [can] re-experience long-forgotten flavours from their childhood. Non-Africans who are interested in the cuisines from Africa may find much to learn and incorporate into their own kitchens," an article on Further Africa explains.
The Indiegogo campaign began on September 13.
To learn more about Bitcoin, download the Bitcoin Beginner's Handbook for free.