DRC, Tunisia to Invest in Tech-Focused Impact Fund BLOC Smart Africa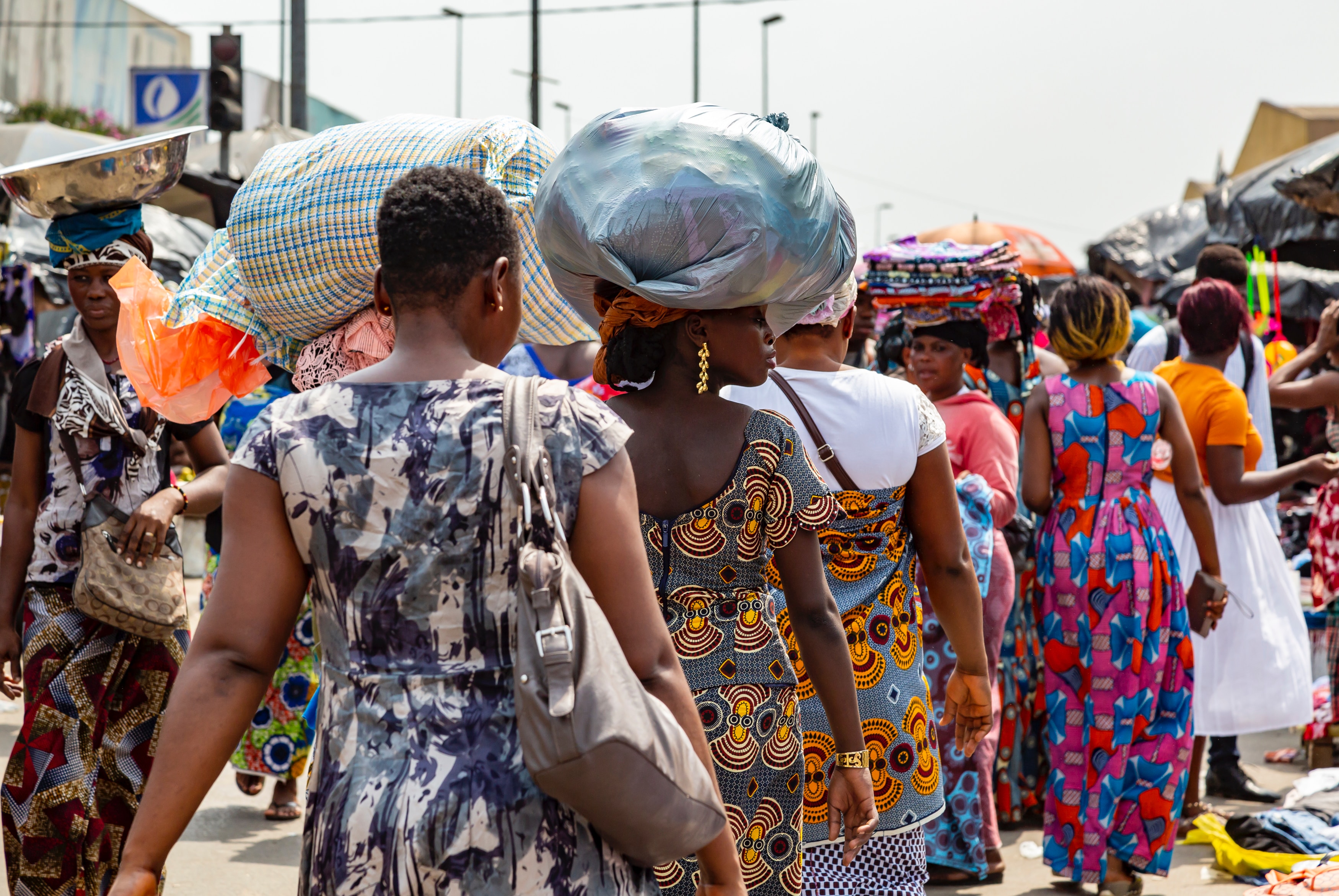 The Tunisian and DRC governments have signed a declaration with Bamboo Capital Partners and Smart Africa to invest in the tech-focused impact fund, BLOC Smart Africa.
The agreement was made in Tunis at the Afric'Up Summit, an event that aims to promote innovation, entrepreneurship, and tech startups in Africa. The 2019 theme was "smart cities and open innovation in Africa," featuring conferences and workshops with more than 150 speakers and investors.
BLOC Smart Africa
BLOC Smart Africa is an impact fund that uses blended finance to invest in African startups with social and environmental impact-driven projects that leverage new technologies. For the first fund, the company has a target size of €100 million. The government of Togo committed €5 million in March for the first tranche.
Djibouti and Chad have also expressed their support for the Smart Africa project and they intend to formalise their commitment to the BLOC Smart Africa fund soon. Additionally, Burkina Faso has created an ad-hoc commission that will consider whether the country should become a founding member of the BLOC Smart Africa fund.
"We are delighted to see our partnership with Bamboo Capital Partners evolve today, with the signature of a declaration of intention from the Governments of the Democratic Republic of the Congo and Tunisia, and with the support of the Governments of Burkina Faso, Chad, and Djibouti. BLOC Smart Africa aims to identify and develop the next generation of pan-African technology champions in close co-operation with our members, partners and local technology ecosystems in the public and private sectors. We look forward to seeing our partnership bear fruit by giving young talent across the continent the opportunity to give free rein to their creativity and entrepreneurial spirit," said Smart Africa CEO, Lucina Koné.
Smart Africa is an initiative comprising of Heads of States and governments from seven African countries that seek to boost sustainable socio-economic development through ICT. The member states include Rwanda, Burkina Faso, South Sudan, Gabon, Mali, Uganda, and Kenya.
In May 2019, Bamboo Capital Partners signed a partnership agreement with Smart Africa to support the BLOC Smart Africa fund. Through the collaboration, Bamboo will offer access to regional and local ecosystems such as incubators and source deal flow.
Jean-Philippe de Schrevel, founder and managing partner of Bamboo Capital Partners, said: "For over a decade, Bamboo has been at the forefront of impact investing, backing companies with innovative solutions to improve the lives of communities in emerging markets. With the support of these countries, we look forward to investing in companies using the latest technology to tackle major social or environmental challenges."
Bamboo is a commercial private equity company launched in 2007. The firm has offices in Luxembourg, Bogota, Nairobi, Geneva, and Singapore.
Weeky News Roundup: Binance Enables MPESA, Bitlipa Records Growth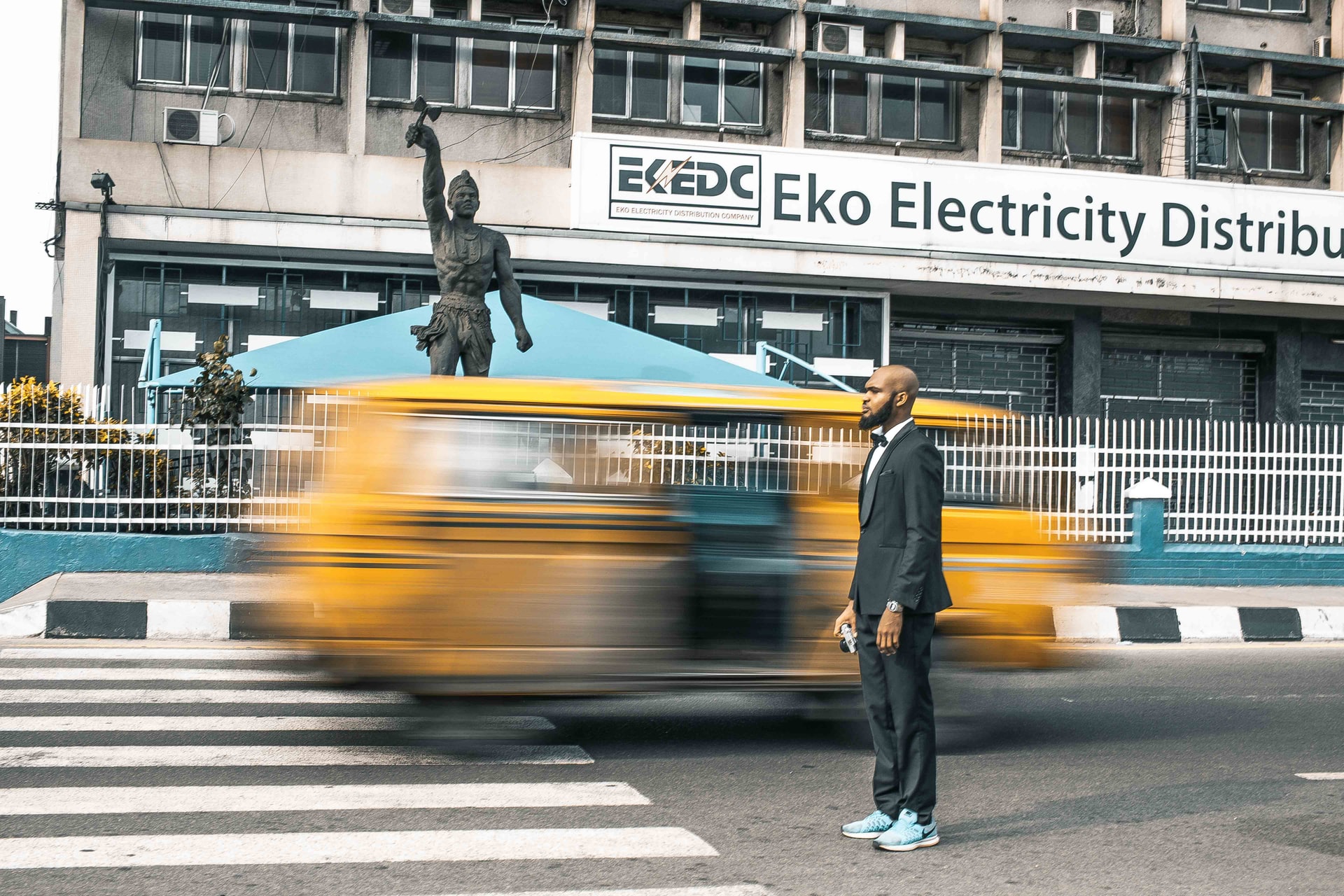 In Bitcoin Africa's Weekly News Roundup, we look at the most trending blockchain and cryptocurrency stories from Africa this week.
Here are our top picks!
Binance Enables MPESA Payments
Top global cryptocurrency exchange by volume, Binance has added popular Kenyan mobile money payment option MPESA to its P2P platform.
At the time of writing, the option is not available to every user but can be accessed by some users as it is still being tested. Binance P2P is Binance's answer to the sharp increase in transaction volumes by other marketplaces like Paxful.
In Africa, it first launched for the Nigerian market and is set to add Kenya in the coming weeks.
Kenyan P2P Platform, Bitlipa, Records Exponential Growth During Beta Program
Continuing with more P2P news, Kenyan based platform Bitlipa claims to have recorded impressive volumes since launching its beta.
Speaking to a Kenyan blog, CEO, Apollo Eric stated that Bitlipa currently has over 5,000 users with a daily volume of over $120,000. Bitlipa only released its beta version and Android application in April 2020. This growth level makes Bitlipa one of the top peer-to-peer platforms in Kenya by transaction volume.
Bitlipa is a P2P exchange and payment application. Users can receive and send MPESA and crypto payments on Bitlipa. What's more, users can exchange between Kenyan Shillings and cryptocurrencies.
Bitlipa supports bitcoin (BTC), ether (ETH), dash (DASH), and aeteninty (AE). The platform intends to provide services at minimum fees and KYC verification limits.
Akoin Foundation to Launch Blockchain Hub in Kenya and Ghana
Akoin Foundation is collaborating with Effects AI to establish Blockchain hubs in Kenya, Ghana, and Senegal. The first blockchain hub is scheduled to go live in Kenya, in the last quarter of 2020.
The aim of building these hubs is to provide support for young entrepreneurs interested in Blockchain development in Africa.
Ghana and Senegal will benefit from the second phase of hubs, set to launch in the first quarter of 2021. These hubs will also serve as job boards for African interested in the blockchain industry and jobs that pay in cryptocurrency.
Weekly News Roundup: Akoin City Secures New Partnerships, Blockchain Startups Join Kenya's Regulatory Sandbox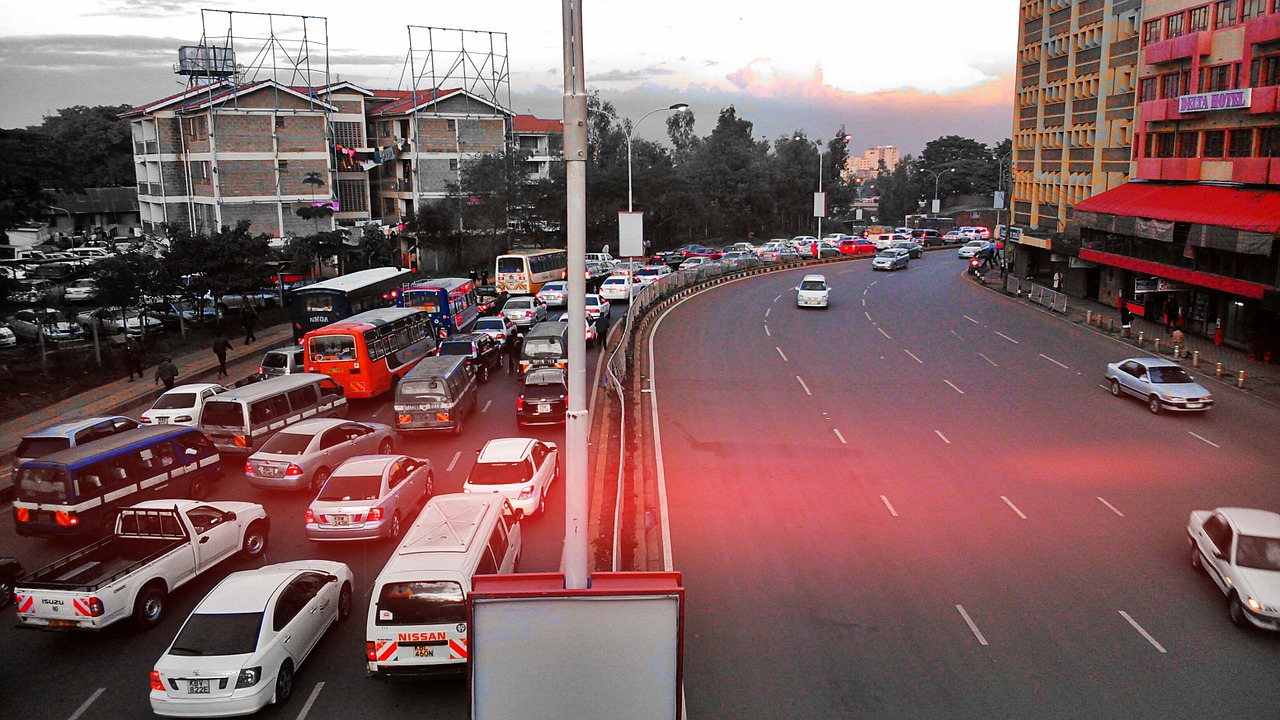 In Bitcoin Africa's Weekly News Roundup, we look at the most trending blockchain and cryptocurrency stories from Africa this week.
Here are our top picks!
Two Blockchain Companies Join Kenya Capital Markets Authority's Regulatory Sandbox
The Kenya Capital Markets Authority has set up a regulatory sandbox limited to financial solutions with a capital market component. As part of the additions to the sandbox, two blockchain companies – Pyypl Group Limited and Belrium Kenya – have been included.
Pyypl Group Limited is a fintech platform for issuing unsecured bonds on the blockchain. Belruim Kenya is an electronic Know Your Customer (e-KYC) solution for capital markets running on the blockchain.
Developments like this promote the use of blockchain technology in Africa and bring positive sentiments among regulators towards blockchain-related technology.
Akoin City Secures New Partnerships
Akoin City, the mega blockchain city project lead by famous music artist Akon has been met with praise and skepticism in different quarters. Regardless, the project continues to develop more business partnerships for the construction of the city. Akoin City sealed a $6 billion construction deal with KE International to build the project.
Further, Akoin City partnered with Mwale Medical and Technology City (MMTC) in Western Kenya. The partnership will make cryptocurrencies a major method of payment at the health facility.
MMTC is another city complex that focuses on health-related facilities. The mega project that started in 2014 is set to be opened in December 2020.
Other partnerships include collaboration with Jeev Network in Rwanda and blockchain chat application, Sense Chat. 
PayPal May Bring Bitcoin to 300 Million Users
In an exclusive report on Coindesk, the top industry publication speculated that PayPal might be adding the ability for people to buy and sell bitcoin soon. The news was corroborated by three people familiar with the matter.
The new addition would allow users of PayPal and Venmo to buy and sell bitcoin.
The bitcoin price saw some bullish sentiments after this headline made waves online. Since then the bitcoin price has dropped by 4 percent and is trading under $9,200.
TerraBit Gets Ready to Add Exciting New Features in August Hard Fork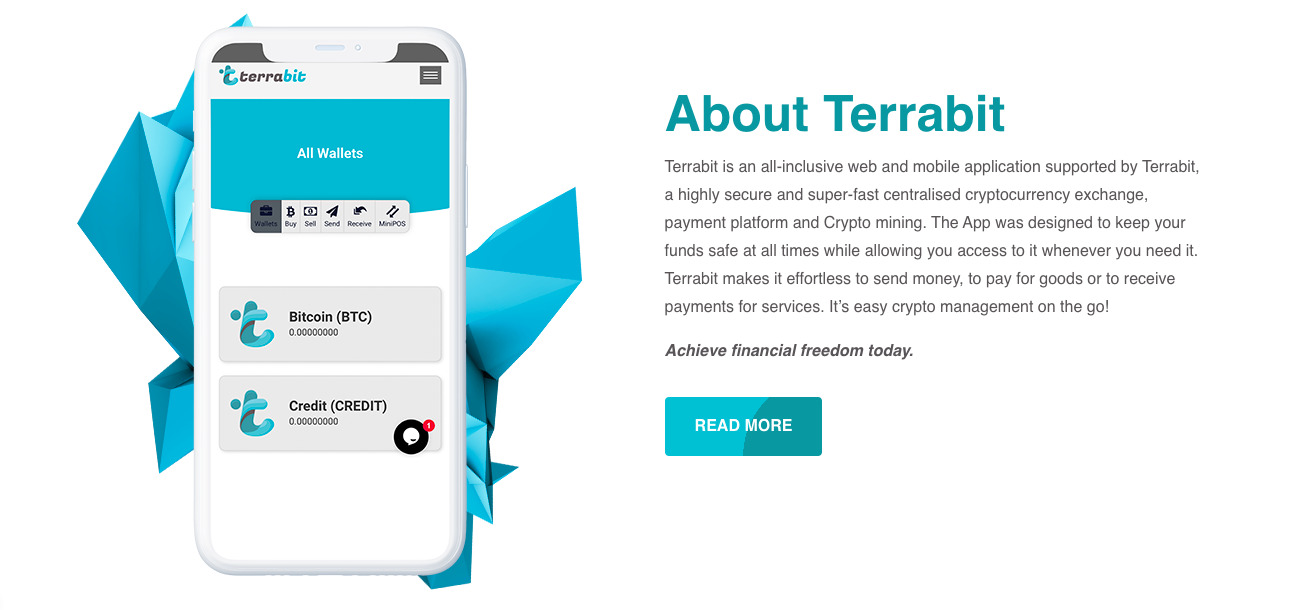 TerraBit, the cryptocurrency payments platform and exchange, will undergo major upgrades as the August 1 hard fork approaches. The hard fork will decrease block rewards, introduce easy desktop mining and masternodes based governance.
After adding direct Naira deposits and making announcements concerning the upcoming office in Nigeria, Terrabit is getting ready for another big one.
TerraBit August Hard Fork
On August 1, 2020, TerraBit will experience a hard fork that will change the structure of the network.
Big features coming with the hard fork include: 
Faster blockchain with 175 tps masternodes

Hybrid Proof-of-Work and Proof-of-Stake system (POW will lead for a while) 

Easy quark-based desktop mining with an auto mining wallet

Reduction of supply by 1000:1 (this update shrinks supply by 1000x)

Trading will open 1000x higher than last trade price

Reduction of blockchain rewards to a fixed rate of 20 coins per block 
At the heart of the update is the decrease in coin circulation and block rewards. The new reward per block is now 20 CREDIT. 95 percent of the rewards go to masternodes, and 5 percent is allocated to the governance budget. TerraBit masternodes will require the running of a full node and a 50,000 CREDIT as collateral. Masternodes get to participate in the governance process by voting on proposals aimed at improving the project. 
Anyone can submit a proposal to the Terrabit DAO after which masternodes will vote on their favourites. Further, CREDIT transactions will be near-instant with 0 confirmations. According to the team behind the project, more features will be added to the project this year. These features will include privacy coin mining and a pivot towards Proof-of-Stake (PoS).
TerraBit is popular for its web staking passive income opportunity. Also, TerraBit enables direct fiat to cryptocurrency exchange in South Africa and Nigeria.
In the coming months, TerraBit will undergo a hard fork, open an office in Nigeria and bring virtual cards to the application.