Alleged Con Man Taken to Court in Kenya Over Fake Bitcoin Deal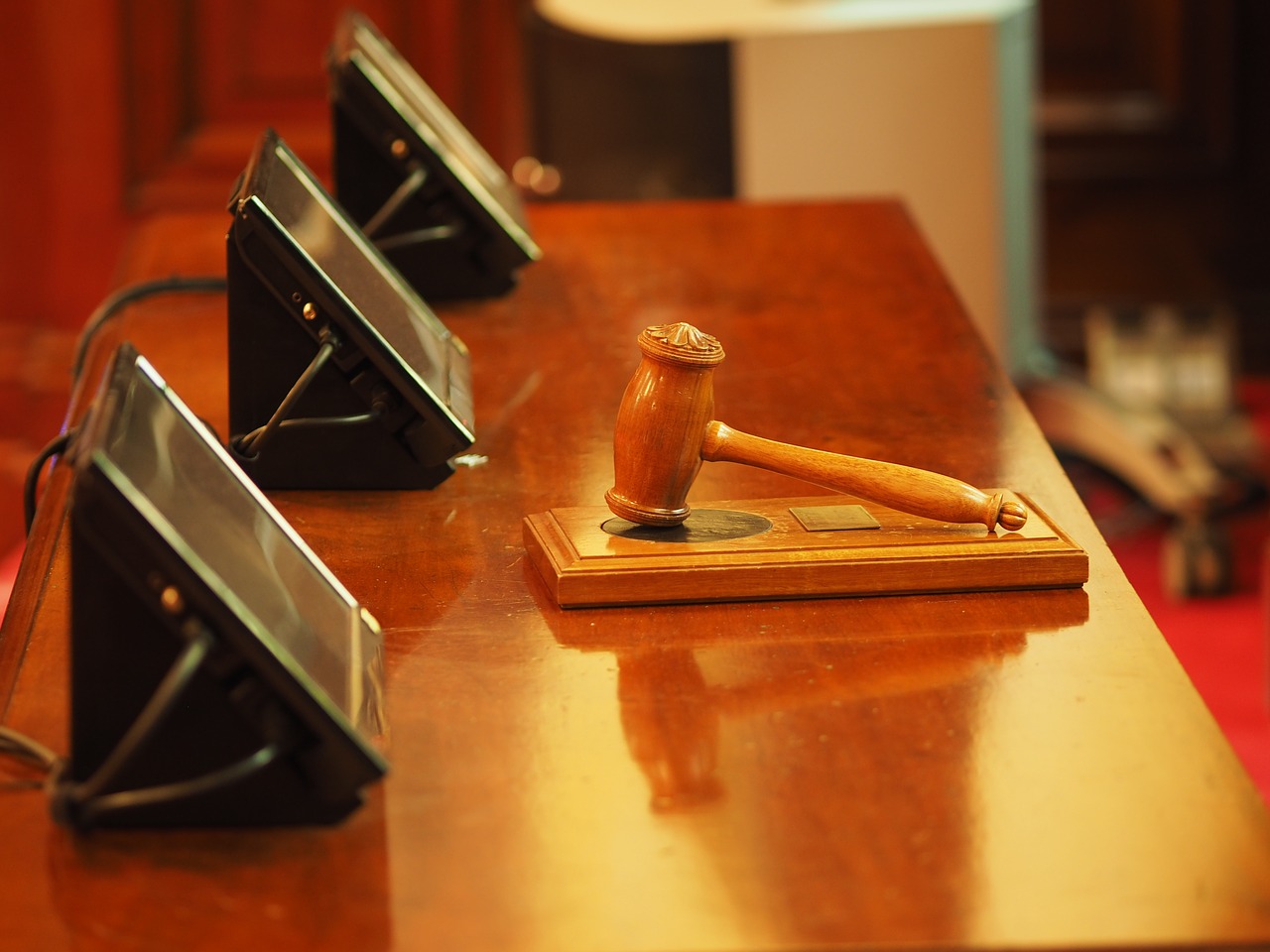 A man is reportedly facing charges in a Nairobi court after allegedly swindling an accountant out of 375,000 Kenyan shillings (KES) in a fake bitcoin deal. The accused, Patrick Kamau, allegedly committed the fraud on several dates between December 2018 and May 2019.
Bitcoin Investment Deal Goes Sour
Kamau reportedly promised to open a forex trading account for the complainant and invest in forex bitcoin through BNB Forex. Benjamin Mugoya entered into the deal with the hope of making crypto trading profits after a friend introduced him to Kamau. The accused posed as a sales representative for BNB Forex in Kenya.
To open the forex trading account, Kamau asked Mugoya to wire KES400,000 to his bank account. However, after receiving a total payment of KES375,000 on May 22, Kamau switched off his phone.
In addition to this payment, Mugoya had sent Kamau KES50,000 in two installments in December 2018 and January 2019.
This is not the first bitcoin case in a Nairobi court. In 2017, three bitcoin traders were charged with allegedly stealing KES10.2 million from I&M bank and Mpesa charges. The case involved a purchase of bitcoin from the traders using stolen money.
The case against Kamau is set for February 22, 2020. The accused was released on a cash bail of KES150,000 or a bond of KES200,000.
Unregulated Crypto Space
Mugoya could be one of many victims that have fallen prey to fake bitcoin investments despite the Central Bank of Kenya's warning against investing in bitcoin.
The Bank's Governor, Patrick Njoroge, has been vocal about the risks in cryptocurrency investing, such as fraud.  In 2018, the Governor ordered Kenyan banks to refrain from making crypto transactions or engaging with entities transacting in virtual currencies.
A lack of crypto regulation in Kenya means that victims of crypto fraud do not have protection. Therefore, they will struggle to recover funds. However, with sufficient evidence, Mugoya could obtain justice from the Kenyan court system.
Weekly Roundup: Crypto Market in Africa Grows by Over 1,200%, Paxful Integrates Lightning & More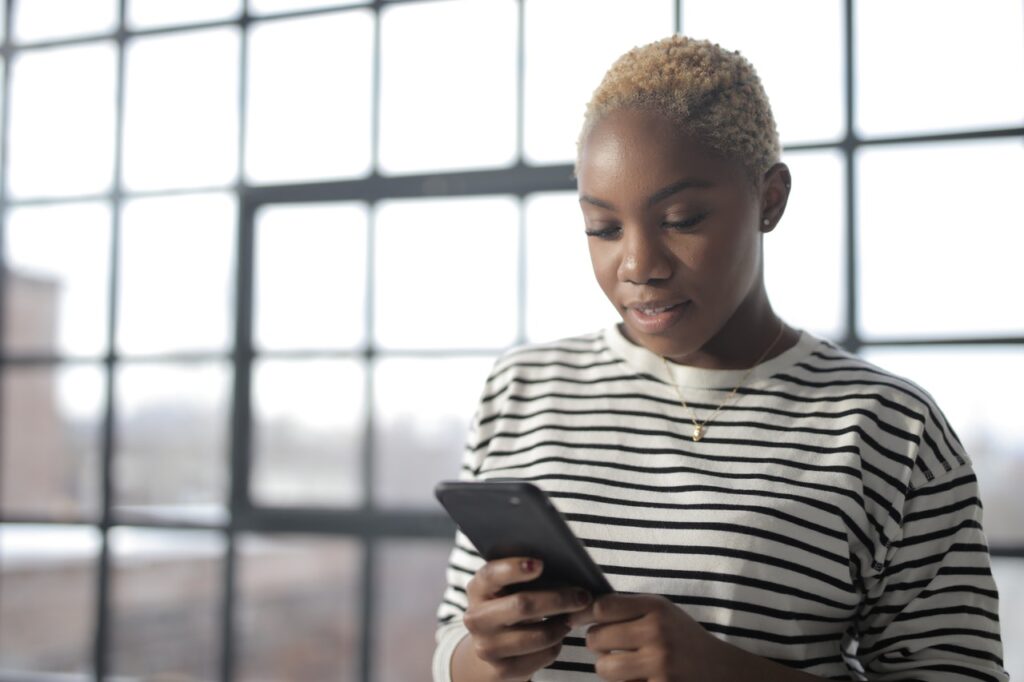 In this week's news roundup, we will cover the rapidly growing crypto market in Africa, Paxful adding Lightning support, and other top stories.
Crypto Market in Africa Grows by Over 1200%
According to a report preview by Chainalysis, the crypto market in Africa has grown more than "1,200% by value received in the last year." Additionally, the continent "has some of the highest grassroots adoption in the world."
Chainalysis also noted that Africa's cryptocurrency economy is the smallest but the most dynamic and exciting.
"In addition to being the third-fastest growing cryptocurrency economy, Africa also has a bigger share of its overall transaction volume made up of retail-sized transfers than any other region at just over 7 per cent, versus the global average of 5.5 per cent," Chainalysis wrote.
Africans are also the biggest users of P2P platforms.
About 47 Per Cent of South African Adults Hold Crypto
Market research and data specialist company KLA has found that about 47 per cent of South African adults hold cryptocurrencies. However, the highest number of this population holds low-value crypto investments.
"While this percentage is high, the amount invested is low. This indicates that the bulk of South African crypto investors are experimenting and dabbling without making a significant financial investment," said Tessa Nowosenetz from KLA.
KLA's study discovered that 25 per cent of those interviewed hold crypto worth between $7 and $70. On the other hand, thirteen per cent of the respondents hold cryptocurrencies worth between $7 and $700. The KLA study also found out that 43 per cent of the respondents are mainly interested in making quick gains.
Paxful Integrates Lightning
Paxful has announced that it has integrated the Lightning Network on its platform to provide faster and cheaper transactions. The initiative is in partnership with Lightning Labs.
"The Lightning Network is the cheapest option for Bitcoin micropayments, which will massively amplify Paxful's work around leveraging how Bitcoin can be used as a means of exchange rather than a speculative asset. Lightning is capable of handling 5 to 10 transactions per second but it has the potential to process hundreds of thousands of transactions per second," said Paxful CEO Ray Youssef.
According to Youssef, the Lightning Network will accelerate adoption because it will make bitcoin "a strong financial contender for everyday transactions."
Zimbabwe's Minister of Finance Shops for Crypto Solutions in Dubai
Recently, the Minister of Finance in Zimbabwe, Mthuli Ncube, visited the DMCC Crypto Centre in Dubai where he identified solutions for cheaper remittances.
"I visited the DMCC Crypto Centre in Dubai, which is a fascinating incubation hub for cryptocurrency and payment solutions. [I] came across solutions that could lower charges for diaspora remittances," he tweeted.
While it is not clear whether the country will follow up this visit with a partnership, Ncube's openness to crypto is seen as a good sign. However, payment platforms in Zimbabwe are at a loss why the Minister had to seek solutions in Dubai. For instance, Uhuru Wallet is a blockchain-based platform that facilitates remittances in the country.
To learn more about Bitcoin, download the Bitcoin Beginner's Handbook for free.
Weekly Roundup: Locals in Senegal Lose Hope on Akon City & More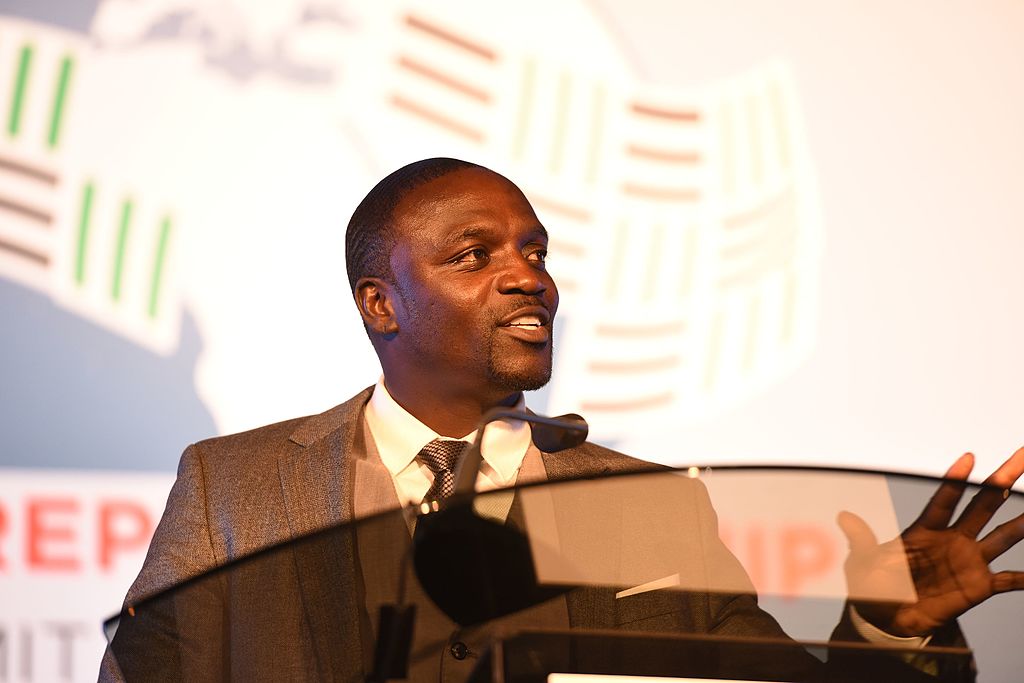 A major event went down this week when El Salvador became the first country to accept bitcoin as legal tender. This step could have opened the door for more countries to start embracing cryptocurrencies. Cuba, for instance, announced that it will start recognising and regulating cryptocurrencies.
Back to the African crypto space, locals in Senegal have lost hope in the development of Akon City. Keep reading to learn about this and other top stories on our weekly news roundup.
Locals in Senegal Lose Hope on Akon City
After erecting a ceremonial stone on the grounds where Akon City is set to stand, the villagers of Mbodiene have not seen any activity from the developers since. They are now in doubt, wondering whether this city that could change their lives will ever become a reality.
"They laid the foundation stone with a lot of speeches and promises. Compared to everything that was announced, I do not think we have seen much yet," said Jules Thiamane, a 35-year old local.
The movie Black Panther-inspired the vision behind Akon City, a $6 billion smart city with a crypto-powered economy. Named after its visionary, Akon, the proposed city will have a shopping centre, hospital, waste centre, police station, school and solar power plant by 2024. The developers plan to fully complete the project in 2030.
However, Paul Martin of the engineering firm that won the contract to construct the city says that plans to build the city are still ongoing. He also said the project has raised over $4 billion in funds and may begin in October after the Akoin project in Kenya is complete.
CBN Plans Tiered AML/KYC Requirements for eNaira
The Central Bank of Nigeria (CBN) plans to roll out tiered AML/KYC requirements with its digital currency in October.
The central bank will launch the pilot testing of eNaira, the central bank digital currency (CBDC), on Independence Day, October 1. Besides a tiered ID verification system, CBN will create transaction limits for each tier.
According to an article on Cointelegraph, these CBDC plans could indicate that more anti-crypto laws are likely to arise in Nigeria. For instance, China intensified its crypto crackdown efforts after rolling out its digital currency for public testing.
The eNaira will complement the Naira, but it will act as a non-interest-bearing digital currency.
Luno Restricts Customer Withdrawals
Cryptocurrency exchange Luno has set new rules restricting customer withdrawals. According to the exchange, the purpose of the restrictions is to "act as a deterrent for illicit actors moving large amounts of funds within the crypto ecosystem."
The exchange is using a risk-based approach to set the limits for each client. However, Luno has not disclosed how it sets these dynamic risk-based limits. The limits are also different from those published on the website.
Interestingly, Luno users cannot influence their risk scores. However, they can "optimise their risk position by keeping their account information up to date, enabling safety features on their account, and generally keeping their account secure," said Marius Reitz, the GM for Luno Africa.
To learn more about Bitcoin, download the Bitcoin Beginner's Handbook for free.
Weekly Roundup: Malicious Crypto Miners Remain a Threat in Africa & More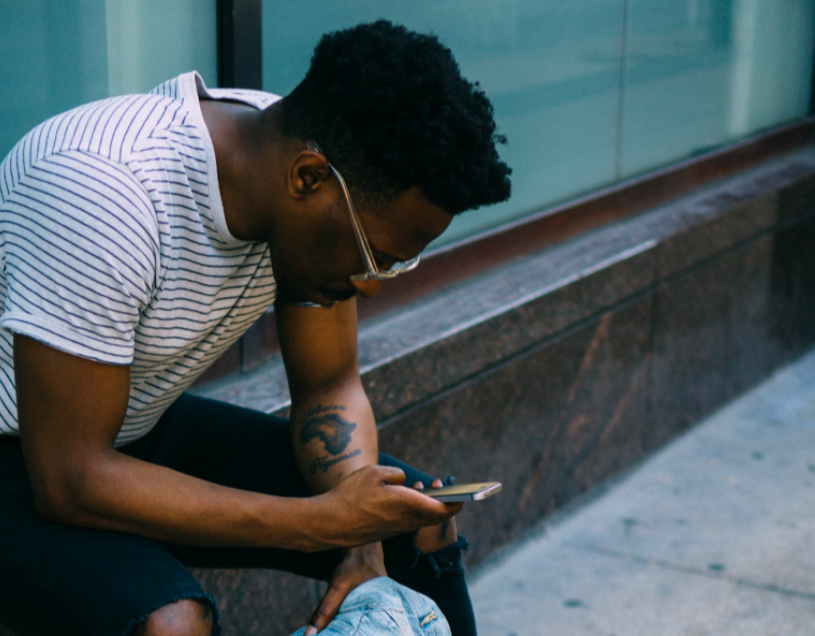 This week saw El Salvador approve a $150 million fund to enable conversions from BTC to USD. The announcement gave the bitcoin price a boost, which was almost $50,000 at the time of writing. In other news, Kaspersky has reported that the threat of malicious crypto miners remains prevalent in Africa.
Read this and other top stories in this weekly roundup.
Malicious Crypto Miners Remain a Threat in Africa
Cybersecurity and anti-virus provider Kaspersky has detected over 1,500 fraudulent global resources targeting investors interested in crypto mining since the beginning of 2021. The company has prevented over 70,000 user attempts globally from accessing such websites.
The threat of malicious crypto miners is prevalent in Africa. According to Kaspersky, the share of users that malicious crypto miners targeted in South Africa were 0.6 per cent in H1 2021. In Kenya, Nigeria, Ethiopia, and Rwanda, that share was 0.85 per cent, 0.71 per cent, 3.68 per cent, and 3.22 per cent, respectively.
"Although these percentages [appear] low and may not seem significant to users, crypto-miner malware has been identified as one of the top 3 malware families rife in South Africa, Kenya and Nigeria at present. We believe [this] emphasises that as cryptocurrency continues to gain momentum, more users will likely be targeted," said Bethwel Opil, Enterprise Sales Manager at Kaspersky in Africa.
Kaspersky is asking users to apply caution by refraining from clicking dubious links, using a security solution, and downloading apps from official websites. Moreover, crypto investors should think twice before accepting offers that are too good to be true and before buying products online from unknown companies.
Binance Smart Chain Celebrates the First Anniversary
This September, Binance Smart Chain (BSC) is celebrating its first anniversary. Since launching in September 2020, BSC's ecosystem has attracted over 800 DApps.
The DeFi and NFT infrastructure also offers super speeds, breaking the all-time high of 13.1 million daily transactions, a record that no blockchain has hit before.
BSC held a virtual conference yesterday on September 1, to celebrate its anniversary. During the conference, attendees received an airdrop from a pool of over $100,000 worth of tokens. Also, BSC will hold a DeFi-themed metaverse expo from September 2 to September 7. From September 8 to September 13, BSC will hold an NFT-themed metaverse expo.
You can also check out their giveaways on Twitter. BSC is rolling out these giveaways in partnership with its projects and partners.
CBN Partners with Bitt Inc. to Launch Digital Currency
The Central Bank of Nigeria (CBN) has partnered with fintech company Bitt Inc. as its technical partner.
Bitt will help CBN to launch the planned digital currency, eNaira. Bitt Inc. took part in the development of DCash, a digital currency for Eastern Caribbean Currency Union.
According to the CBN governor Godwin Emefiele, eNaira will function "as a wallet against which customers can hold existing funds in their bank accounts."
CBN announced its plans to launch a digital currency after prohibiting financial institutions from facilitating crypto transactions in February.
South Africa's Reserve Bank Says Cryptocurrencies Are Assets Not Currencies
The governor of the South African Reserve Bank (SARB), Lesetja Kganyago, has stated that cryptocurrencies are assets, not currencies. According to Kganyago, cryptocurrencies only have two of the three currency qualities.
"A cryptocurrency is a store of value. It is a medium of exchange but is not generally accepted," he said.
Kganyago also said that the bank is looking into crypto regulation to protect consumers. Many South Africans have been victims of the Mirror Trading crypto Ponzi scheme and the alleged Africryt bitcoin scam.
To learn more about Bitcoin, download the Bitcoin Beginner's Handbook for free.