Groundbreaking Partnership to Forge a Blockchain Powerhouse, Fund and Empower Millions of Entrepreneurs in Africa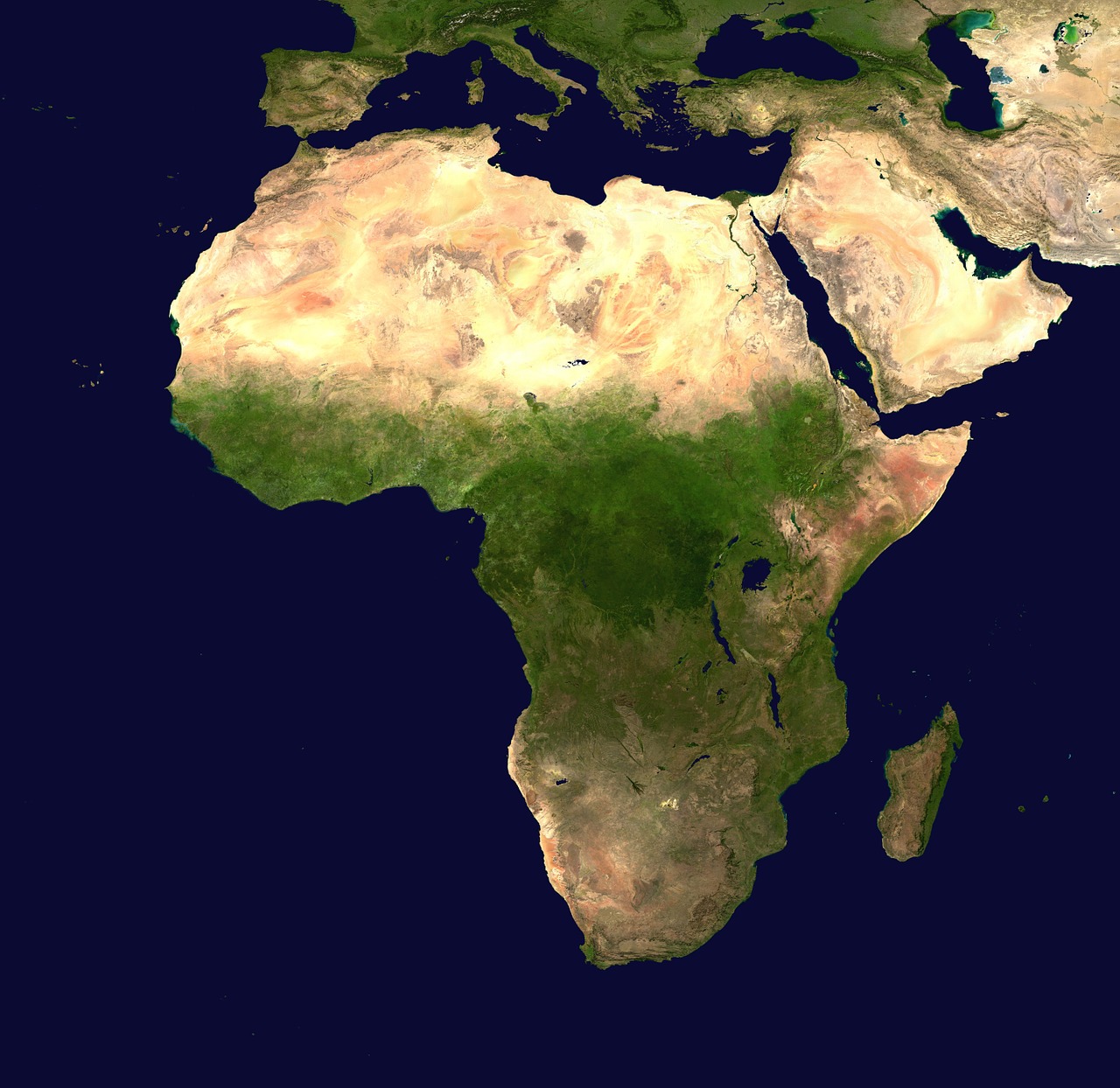 PITTSFORD, N.Y., Oct. 23, 2018 /PRNewswire/ — A consortium of international bankers, Papersoft Africa, and Digital Transformation company iVEDiX have teamed up to launch a transformative blockchain and digital currency initiative with exclusive contracts in place to roll out a secure cashless financial transactional system running on a blockchain backbone attached to an onboarding platform.  Within a well-designed global ecosystem, this fintech initiative is intended to support millions of entrepreneurs in Africa initially in, but not limited to, the Democratic Republic of Congo("DRC") and Somalia, impacting hundreds of millions of lives on the African continent and beyond.
This groundbreaking effort provides a solution to traditional banking and infrastructure bottlenecks by making electronic cash and banking available to anyone with a mobile phone and providing access to revolving funding to millions of entrepreneurs.  The initiative puts an emphasis on working with African organizations and designing solutions specific to a country's economic needs and goals, collaborating with governments and the private sector to identify priority areas for growth.  This mobile banking solution intends to reach millions of the unbanked who are currently locked out of the mainstream financial system and trapped in cycles of poverty.  The game-changing blockchain and onboarding platform will provide employment opportunities, access to markets and financial services, as well as create new sources of income generation in major African industries of agriculture, mining, financial services as well as other key sectors in the DRC and Somalia.
Serge Nawej, a shareholder of Papersoft Africa, and President of the Commission of Young Entrepreneurs (CNJE) of the Congolese Federation of Companies (FEC) in the DRC declared, "After four years of foundation setting and due diligence, we are excited to birth a unique, comprehensive and tangible mobile tech opportunity to financially empower and impact millions of young entrepreneurs throughout Africa.  Starting with DRC and Somalia, we are leveraging the opportunities of the demographic dividend and innovative fintech approaches to leapfrog conventional banking practices and allow Africans to gain access to formal financial markets and conduct personal and commercial banking transactions unlike ever before.  With our blockchain technology and unique onboarding platform, we are well poised to positively change the narrative around so-called "frontier" markets and the DNA of entrepreneurship in Africa."
Rajesh Kutty, founder and CEO of iVEDiX added, "Combining the proven technologies and expertise of iVEDiX and Papersoft (PPS-DMS) with the backing of the international banker group has resulted in an innovative, yet fully adapted technical and financial architecture that is addressing the most critical challenges faced by millions of entrepreneurs in Africa.  Mobile financial services using blockchain are growing quickly globally.  Kenya, for example, rolled out the M-Pesa in 2007 and transformed the mobile payment landscape for Kenyans.  A decade later, M-Pesa operates on three continents in 10 different countries.  BitPesa has also brought blockchain technology to Africa.  The proprietary software of iVEDiX will offer economic freedom and prosperity to individuals through the use of a transaction platform that 1) is orders of magnitude more affordable than any alternative, 2) is interoperable across mobile networks and 3) can process new financial tools."
Darin Pastor, who leads the international banker consortium and is globally recognized for his expertise in world banking and as an economic advisor to several heads of state throughout Eurasia, the Middle East and Africa remarked, "Following four years of working on innovative solutions to poverty in specific countries in Africa, I am so gratified to see our combined groups making such excellent progress with this immense challenge. We are now positioned to provide the financial resources needed to stop abject poverty and end the severe deprivation of human needs."
Lives and Jobs
Africa's youth population is predicted to reach 750 million by 2030, and one billion by 2050.  The continent's population growth and the emergence of the innovations around digital economies provide us with a unique window to harness the potential of the vibrant demographic of the young entrepreneur.  World Bank estimates project Africa to have a working population of 1.1 billion people by 2034.  This boom requires a re-imagination of how we engineer both job creation and wealth creation.
Through this multifaceted initiative, the partnership is expected to equip upwards of 10 million entrepreneurs in Africa with innovative financing opportunities and income generation support over the next 36 months and impact hundreds of millions of lives.  The contemplated activities and support of entrepreneurship is a natural fit to address development and poverty alleviation goals and is aligned to each consortium partner's global business development strategies. According to the World Economic Forum, smartphone usage in Africa is expected to reach at least 50% by 2020 – up from only 2% in 2010.
The continent is ripe for tech-based innovation being launched through the initiative.  The partnership is at the forefront of the innovation required to enable African economies to benefit from the rapidly accelerating technological advances of blockchain as well as digital currencies.
*Readers should do their own due diligence before taking any actions related to the company, product or service. BitcoinAfrica.io is not responsible, directly or indirectly, for any loss or damage caused by or in connection with the use of or reliance on any content, product or service mentioned in this press release.*
Quidax Partners with Julswap to Launch BEP20 Token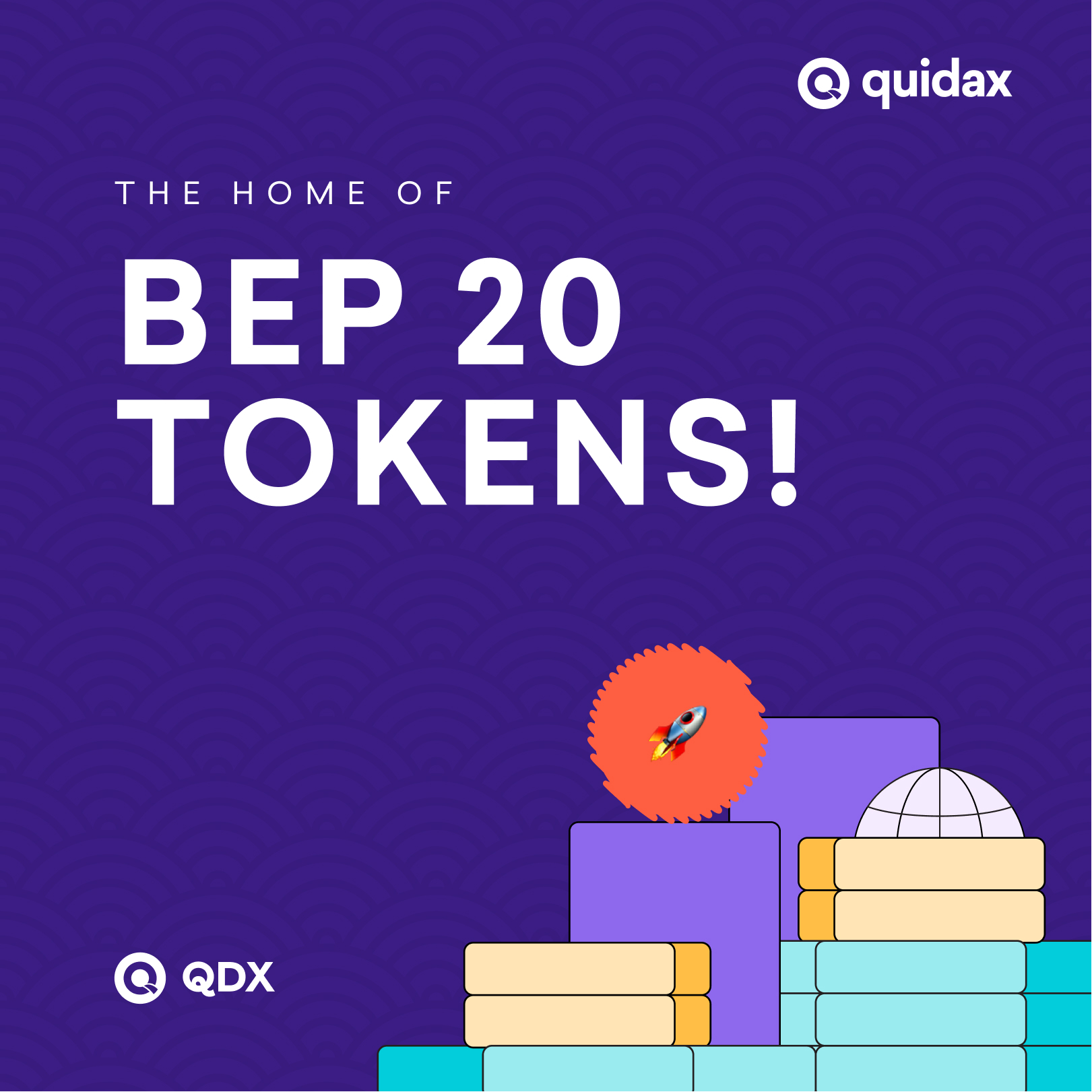 Cryptocurrency exchange Quidax on Monday, 10th May officially announced a partnership with JulSwap. JulSwap is one of the biggest decentralized exchanges (DEX) on the Binance Smart Chain Ecosystem.
They also revealed that the highly awaited QDX token will go live on JulSwap's launchpad JulPad on May 17, 2021.
JulSwap will be involved in the listing, offering technical and personnel resources to the Quidax team during the token sale period.
According to Quidax, the choice to partner with JulSwap is because they are one of the most popular DeFi platforms, and our drive to bring the best of CeFi and DeFi makes Julswap a natural and perfect place.
A Major Milestone for Quidax
Quidax recently revealed that the exchange was transitioning from an African focused towards a global strategy. The launch of QDX token is the first step towards Quidax repositioning as the global home of BEP tokens.
QDX token is the utility token of Quidax and will power future developments. Quidax customers will also be rewarded with QDX for taking part in activities. 
Speaking on the upcoming token launch, Quidax CEO Buchi Okoro expressed his delight. ''At the heart of our innovation, we are happy to announce the launch of QDX – our ecosystem token on JuldPad. It will be live on the 17th of May,'' He also added that QDX will power the functions within the Quidax ecosystem. 
About JulSwap
JulSwap is a community-centric Decentralized Exchange that helps crypto projects raise liquidity by conducting IDOs, organizing Staking Pools, and conducting liquidity mining in a decentralized fashion through the innovative power of JULD tokens.
Website: https://info.julswap.com
Twitter: https://twitter.com/JulSwap
Telegram: https://t.me/justliquidity
About Quidax
Quidax aims to be the home of BEP20, giving anyone access to tokens on the Binance Smart Chain (BSC), as well as popular cryptocurrencies. Apart from instant exchange services, Quidax enables OTC trading and gives fintech companies the tools to offer cryptocurrency services to their customers through a dedicated API. Quidax was officially launched in 2018 and currently has over 400,000 customers in more than 70 countries.
Quidax Token: Quidax.com/QDX
QDX Token Community (Telegram): https://t.me/QDXToken
Facebook: https://facebook.com/QuidaxGlobal
Twitter: https://twitter.com/QuidaxGlobal
Instagram: https://www.instagram.com/quidaxglobal/
Quidax Global Community (Telegram):  https://t.me/QuidaxGlobal  
Disclaimer: This is a press release. Readers should do their own due diligence before taking any actions related to any company, product, or service mentioned in this article. BitcoinAfrica.io is not responsible, directly or indirectly, for any loss or damage caused by or in connection with the use of or reliance on any content, product, or service mentioned in this post. 
Africa's First Government-backed NFT Initiative, AFEN Partners with Quidax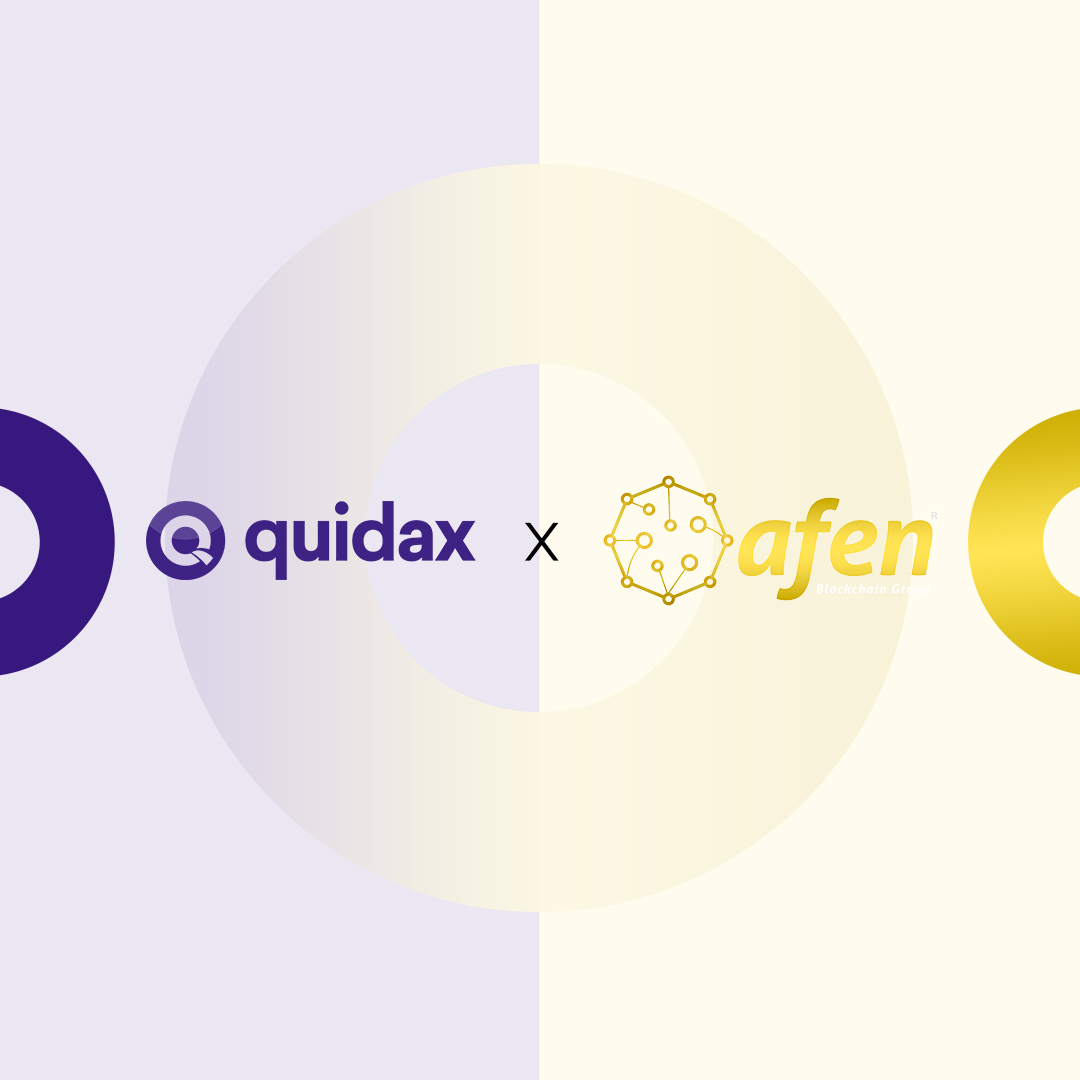 Lagos, May 3, 2021 — Africa's first government-backed NFT initiative, AFEN on Friday announced a partnership with cryptocurrency exchange, Quidax.
AFEN, which aims to be a leading hub for African Blockchain, stated the partnership is strategic and would enable it to list the $Afen token on Quidax the home of BEP20 tokens.
According to a spokesperson at AFEN the partnership with Quidax lends credence to what they have been working on for a long time.
In a statement from Quidax, they mentioned the huge prospects of the NFT platform, which they believe will revolutionise opportunities in Africa. Quidax also stated they will continue to back credible cryptocurrency projects which will result in real-world usage.
As a result of the partnership, customers of Quidax will be able to buy the $Afen token as soon as it is listed. The listing date for $afen on Quidax and trading pairs are yet to be announced. Although, $Afen can be bought and traded on Julswap. As well as on Bitmart from May 1st, 2021.
The growing interest in NFTs has enabled AFEN to gain traction, attracting the attention of both established companies and startups. The project, which is the first government-backed NFT project in Africa, aims at revolutionising opportunities in Africa through blockchain technology is focused on three sectors; art, real estate, and education.
AFEN will have the exclusive right to mint legacy African arts upon the launch of its NFT marketplace, adding value to Africa's art. The $Afen token will be used for transactions on its NFT marketplace. AFEN is also expected to release a new roadmap that will include the development stages of its NFT platform as well as extensive tokenomics. More details about the $Afen token is available on the AFEN whitepaper and on the AFEN community on telegram
About AFEN
AFEN is a leading hub for African Blockchain with a focus on Decentralised Finance, Arts, Real Estate and Education on the Binance Smart Chain. AFEN has the objective of combining blockchain's immutable data structure and the backing of government bodies to provide legitimacy to products.
About Quidax
Quidax is the home of BEP20 tokens that gives anyone access to tokens on the Binance Smart Chain (BSC) and popular cryptocurrencies. It also enables Fintech companies to offer cryptocurrency services to their customers. Quidax was officially launched in 2018 and currently has customers in over 70 countries.
Disclaimer: This is a press release. Readers should do their own due diligence before taking any actions related to any company, product, or service mentioned in this article. BitcoinAfrica.io is not responsible, directly or indirectly, for any loss or damage caused by or in connection with the use of or reliance on any content, product, or service mentioned in this post. 
CryptoLocally Acquires Finance Bridge Trading Academy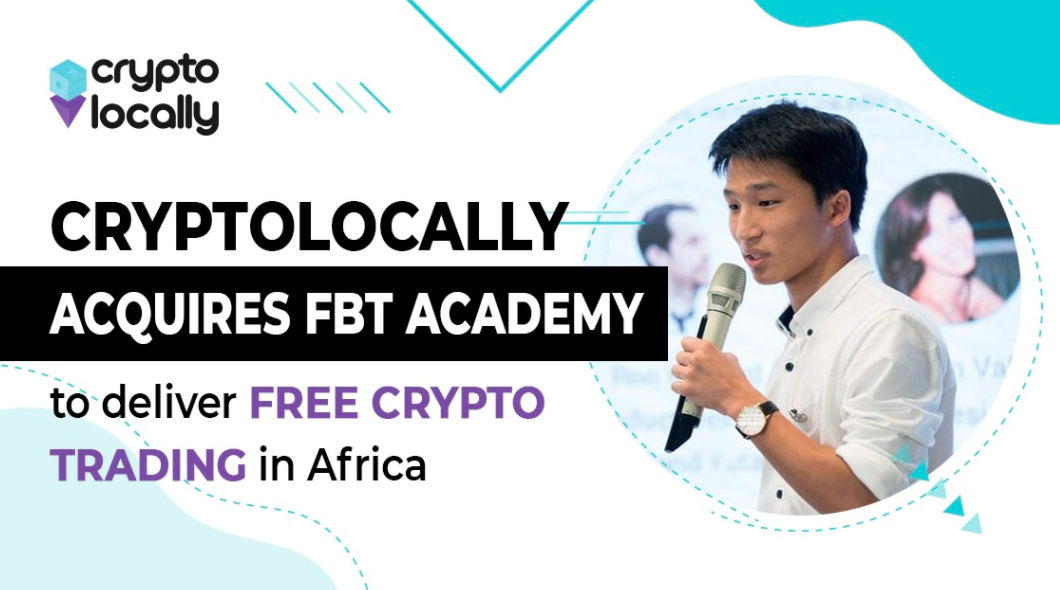 The world's first truly decentralised P2P trading platform, CryptoLocally, has recently revealed its acquisition of Finance Bridge Academy, Africa's fastest-growing online trading school. With this acquisition, CryptoLocally is looking to launch the CryptoLocally African Academy free online training courses specialised for users in Africa. Their main goal is to achieve financial inclusion by allowing their users to learn more about cryptocurrencies and crypto trading.
CryptoLocally is one of the leading P2P trading platforms in the industry. They support many of the popular cryptocurrencies in the market as well as many high-performance blockchains in the industry. In fact, they support over 50 coins. They are the first true decentralized P2P exchange powered by their native GIV tokens and the first to integrate DeFi functionality into their ecosystem with its Finance Wallet.
Finance Bridge Academy is a strategic trading and investment education company with over six years of experience trading in the financial markets. It has been providing paid trading courses for Africans, mostly in Nigeria and Ghana, educating them on how to get more out of trading this new asset class. Now integrated into CryptoLocally's ecosystem, these paid online courses are available for free for all registered users on their P2P platform. 
The launch of the CryptoLocally African Academy highlights its continuous effort for cryptocurrency's mass adoption and to promote free cryptocurrency literacy in Africa. This acquisition opens the door to more courses in the future for other African jurisdictions and other regions globally, especially in Asia. It is the first step to a larger international crypto academy.
CryptoLocally is starting its education program with a focus on Africa because traditional financial institutions have failed to provide financial services to the masses. Their antiquated and often unfair banking practices are designed to protect the interest of the privileged few.
"Africa is home to millions of tech-savvy youth who are very eager and receptive to technological innovations, especially for innovations that may give them the opportunity to achieve financial freedom and stability," says Hugo Campanella, co-founder of CryptoLocally. "Needing and eager to learn, they are the perfect demographic to introduce this burgeoning asset class that will revolutionize financial services in the near future and step towards a more equitable financial system in the region." Hugo Campanella added.
CryptoLocally's acquisition is expected to bolster the impressive crypto flow involved in Africa. In the last five years, Nigeria traded $566 million worth of Bitcoin which is the second-largest volume in the world. Nigeria's Bitcoin trade traffic increased at least 19% annually since 2017. As for Africa as a whole, the monthly crypto transfers to and from Africa under $10,000 increased by 55% the past year (Edward-Ekpu). This gives evidence that cryptocurrency is being increasingly relied on as a financial asset, and potentially, a store of value (DW).
Previously, CryptoLocally announced their first incubation project with GemsLab, a game studio based in Africa, Ghana. The game studio specializes in developing simple, exciting, and easy-to-learn blockchain-based games with the purpose of introducing crypto and blockchain to the masses via its games. 
CryptoLocally is strengthening its position in Africa which has been identified by many pundits and industry leaders as one of the regions that will benefit most from revolutionary technologies like crypto and blockchain. It also represents one of the highest potential growth for cryptocurrency usage in light of its ongoing digital revolution and less than Ideal traditional financial landscape.
Disclaimer: This is a press release. Readers should do their own due diligence before taking any actions related to any company, product, or service mentioned in this article. BitcoinAfrica.io is not responsible, directly or indirectly, for any loss or damage caused by or in connection with the use of or reliance on any content, product, or service mentioned in this post.