ISG – Boundless Opportunities to Communicate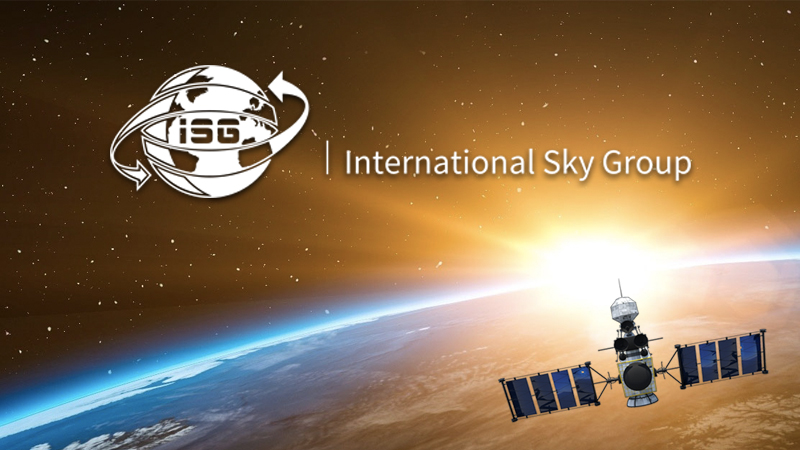 According to a report, merely 40 percent of the world's population is using the internet. In this era of globalisation, this number is certainly low. Many parts of the world are still inaccessible to the benefits of communication services. This is primarily because the present communication services are both complex and expensive for developing countries to afford and adopt. However, International Sky Group (ISG) is an unconventional platform that leverages effective satellite communication to provide cost-effective and streamlined services across the globe.
Small Communication System (SCS)
The ISG platform is developing Small Communication System that weighs less than 500 kg and allows the development of an adequate space constellation in a shorter time. It is a unified information environment that is capable of operating inextricably, as well as individually with the existing global telecommunication networks. Moreover, the system is centered on low-orbit communication satellite constellations that enable the platform to provide high-speed information transfer to its users.
Technological Advantages of ISG
Below are some of the essential benefits of this platform:
The possibility of 100 percent coverage of the Earth's information surface.

Long-liver satellite, weighing up to 400 kg that offers reusable reprogramming during operation.

Onboard Radio Complex (ORC) will function S, Ku, Ka frequency bands, communicate with ground and sub-satellite transmitters.

ORC will connect the user to SV in less than 76 microseconds with a Doppler frequency shift of 4000 Hz/s.

High-speed multimedia communication that aims to provide data transfer of up to 12 Mbps per one subscriber.

Asynchronous communication for initial and periodic adjustment.

Reliable and cost-effective voice and multimedia communication for air subscriber traveling at speed of up to 12,000 km/h.

Communication services without roaming.
Token Issuance
ISG token is released on Ethereum platform using the ERC-20 that is supported by major crypto-purses. The face value of each ISG token is defined in terms of US Dollars, at a parity rate of 1 ISG token per 1 USD.
During the presale stage (Friends and Strategic Buyers), the token sale will be reserved for people and companies selected by the ISG team. The pre-sale will last for 3 months and it will be open to only accredited investors. The TGE crowdsale will last for 3 months and will be open to all customers for a minimum amount equivalent of USD 100.
The TGE hard-cap will be USD 150 Million, and the soft-cap will be put at USD 30 Million. Moreover, if during the TGE stage, a minimum number of soft-cap tokens are not sold, then all the acquired fund will be returned to the customers.
During the TGE presale and the first four weeks of TGE sale, customers will be offered many discounts in the following manner:-
The first month of TGE presale – 50%

The second month of TGE presale – 35%

The third month of TGE presale – 20%

First and the second week of TGE sale – 10% 

Third and fourth week of TGE sale – 5%
ISG – A Reliable and Affordable Communication Platform
International Sky Group is developing an effective SCS system that will enable users to obtain uninterrupted communication across the globe. By rendering strong and affordable voice and internet communication services, it will allow common masses to harness profitable opportunities that the global information society has to offer.
Know more about ISG on https://isgworld.net/
Telegram : https://t.me/isgtge
Facebook : https://www.facebook.com/internationalskygroup/
Twitter : https://twitter.com/Interna69053987
Instagram : https://www.instagram.com/internationalskygroup01/
Youtube : https://www.youtube.com/channel/UCFIiRLFWRONEWpS9sQLQ8YA
Disclaimer: This is a paid press release. Readers should do their own due diligence before taking any actions related to the company, product or service. BitcoinAfrica.io is not responsible, directly or indirectly, for any loss or damage caused by or in connection with the use of or reliance on any content, product or service mentioned in this press release.
CURES Token – Addressing the Inefficiencies of Healthcare Landscape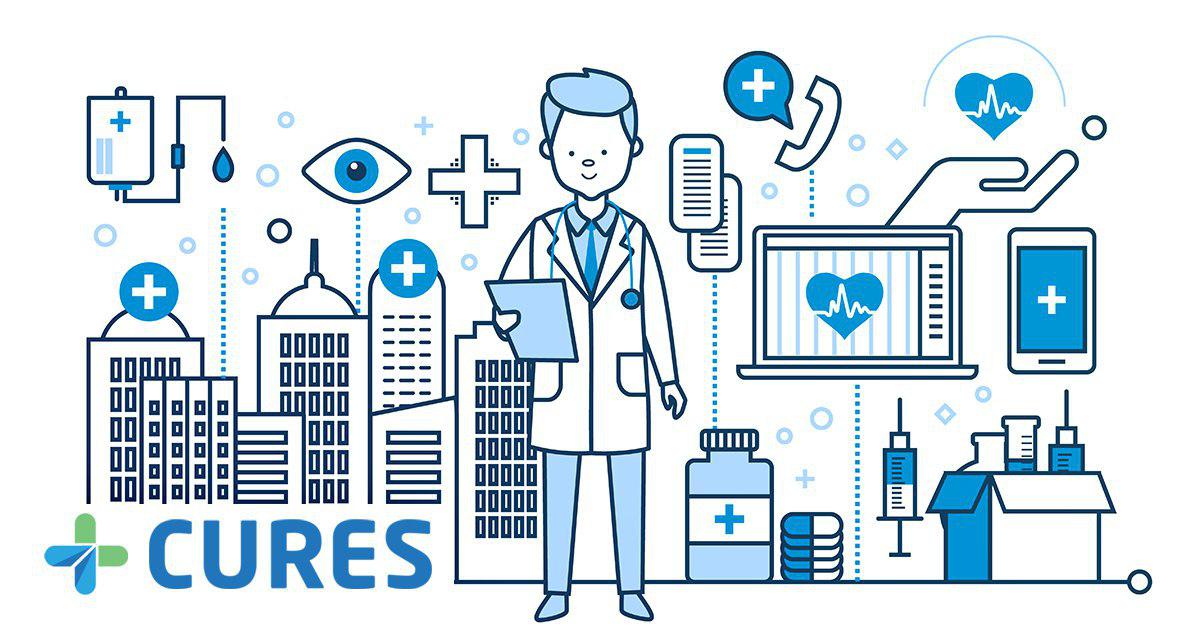 According to research, the healthcare industry is speculated to reach $9 trillion by the year 2020. With this progression, there has been a significant rise in the costs of healthcare services as well. Factors such as an increase in aging population, advances in medicines, rising costs, contribute to this looming crisis that healthcare domain presently deal. It has become imperative to take adequate measures to address the cost issues, or else in the coming year's healthcare would be deemed as unaffordable in many countries, especially nations
CURES Token is an extensive healthcare ecosystem that has leveraged blockchain technology to address the aforementioned impediment and make quality care accessible to all. The fundamental objective of CURES is to streamline the global healthcare system and empower patients, healthcare providers, and medical equipment suppliers. To accomplish the same, it has extended six essential platforms that work towards streamlining healthcare services and make them effective and accessible to users.
Security Token Offering
'Electronic Health Records' is one of the important platforms within the CURES ecosystem. The team is working to offer a profitable opportunity to its supporter where they will be able to maximise their returns. Additionally, the EHR platform will be supported by STO. Investors who will take part in the upcoming Security Token Offering can claim shares of the CURES Token and its profits. The profits will be rewarded to token holders participating in STO from dividends along with capital gains generated from the overall company's growth.
Fundamental Platforms of CURES Token
The operations of CURES Token centres around six pillars that include:-
Electronic Health Records (EHR)
EHR enables patients to gain full control over their respective medical data, thereby ensuring easy access to medical consultations worldwide. Furthermore, it also helps in subduing stress in the healthcare centre by reducing long visiting lines of patients. Patients can also monetise their data and sell them to medical institutions for research and survey purposes. Additionally, the platform has leveraged blockchain technology to decentralise the data storing system, thereby ensuring patients of maximum security of their valuable data.
HAPP Store (App store for health apps)
Within this platform, users can access various health apps in order to help improve their overall well-being. Presently, the network has its 'Vision – Software for the Colourblind' app ready-to-be-purchased via CURES Token. It is being endorsed by various medical, educational and academic institutions. The app is also backed by globally reckoned organisations that include Ministries of Education and the European Parliament. 
Health Assurance Platform
This platform extends future contracts concept that covers both specific contracts and generic contracts. Health Assurance Platform enables Medical Service Providers (MSP) to offer their medicare services to patients at discounted prices, in order to gain a competitive edge in the marketplace.
Marketplace and Trust Review Platform
Before selecting a healthcare centre, patient today perform extensive research online to ensure safety, cost-effectiveness, quality, etc. Marketplace and Trust Review Platform has built a decentralised trust review system that verifies transaction through blockchain and enable only genuine and verified recipients of the healthcare service to post reviews.
It is a sales channel for Medical Equipment Suppliers (MES) that enables them to sell products directly to hospitals, clinics, patients and other traders. This direct platform will eliminate the need for middlemen, thereby eliminating long supply chains and reduce product costs.
It is a dedicated legal entity, which is financed by 5% of the token supply and voluntary contributions of token users. It acts as a funding instrument for charitable projects in order to develop the healthcare systems in remote regions.
CURES Token – Extending a Decentralised Healthcare System
With an aim to make healthcare services effective, affordable and accessible, CURES Token has created an extensive ecosystem based on blockchain technology. By decentralising the core operations, the ecosystem has allowed healthcare centres to extend quality and affordable medical care services to patients in unique and innovative ways.
CURES Token is offering up to 20% bonuses for every contribution. Participate Here
Invite-a-friend for weekly ETH rewards: Participate Here
Stay tuned for updates:
Website | Telegram | Twitter | Facebook | Instagram |Linkedin | Bitcointalk
Disclaimer: This is a paid press release. Readers should do their own due diligence before taking any actions related to the company, product or service. BitcoinAfrica.io is not responsible, directly or indirectly, for any loss or damage caused by or in connection with the use of or reliance on any content, product or service mentioned in this press release.
Announcing CoinFest Nigeria 2019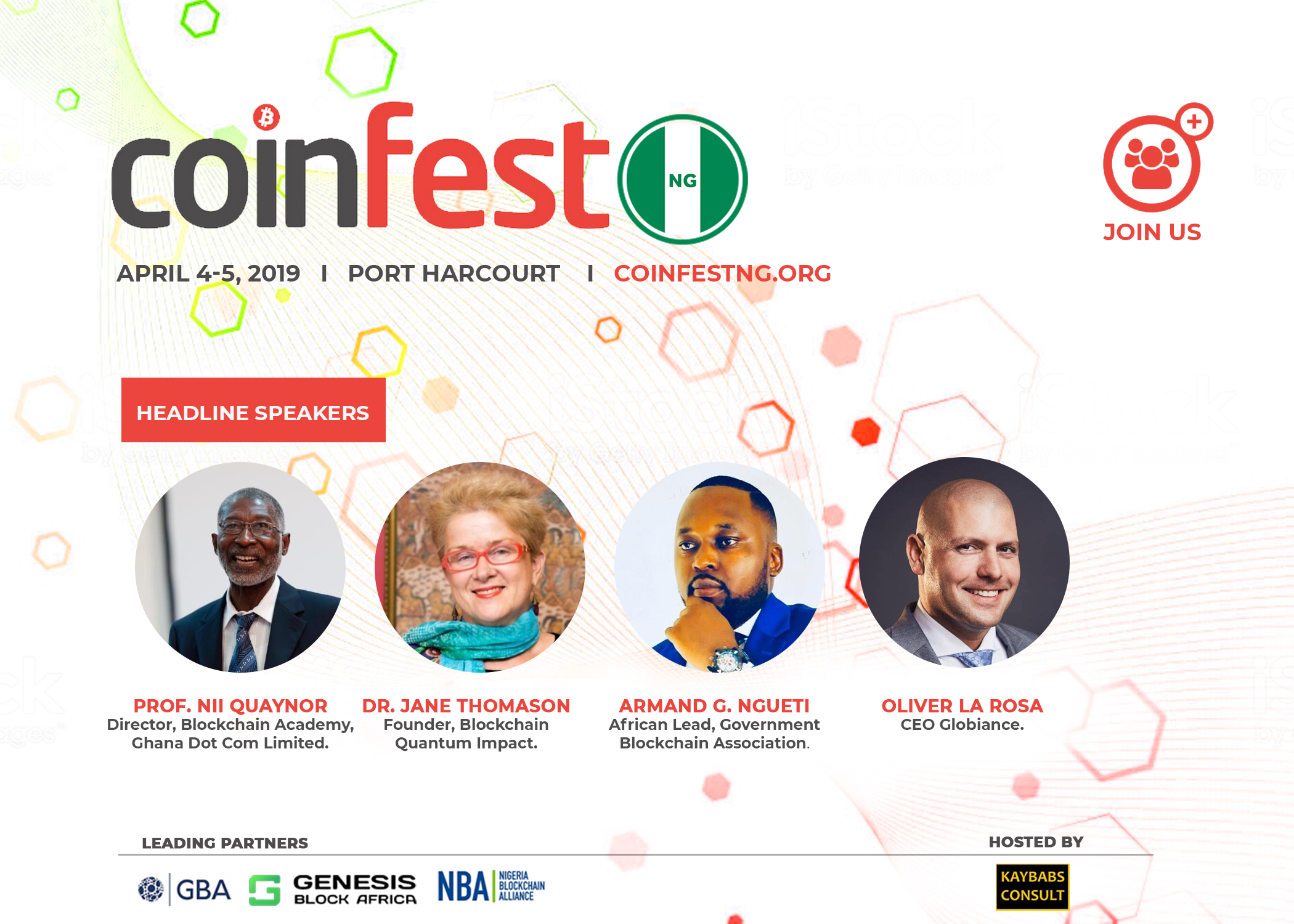 A two-day event bringing together hundreds of bitcoin and blockchain advocates in Nigeria and across Africa. CoinFest is a global cryptocurrency conference that is held simultaneously in the same week across different cities around the world to celebrate cryptocurrency.
CoinFest Nigeria 2019 is scheduled to be held on the 4th of April 2019 to the 5th of April 2019 and will be taking place in the city of Port Harcourt, Nigeria.
Promoting Cryptocurrency Adoption
The CoinFest initiative was started in 2013 by some bitcoin enthusiasts in Vancouver, Canada, who saw the need to educate the growing numbers coming into the space as well as promote the adoption of cryptocurrency all around the globe.
Interestingly, Nigeria is one of the few African countries that are witnessing an increased interest in the area of blockchain and cryptocurrency.
With the growing numbers of investors, traders, developers, and entrepreneurs, CoinFest Nigeria has positioned itself as a platform that connects these people in ensuring that the potentials and opportunities in crypto and blockchain is being leveraged upon.
CoinFest was brought to Nigeria by Kayode Babarinde, an Associate Fellow of the Cryptographic Development Initiative of Nigeria (CDIN), with the aim of laying the path towards a Decentralized Nigeria.
2019 edition is set to be even bigger, as the conference is set to hold for 2-days, unlike the previous ones which held for only one day. There are not many conferences in Nigeria that focus more on cryptocurrency education; CoinFest Nigeria is one of those events you don't want to miss at all.
Headline speakers who will be speaking at the event are; Professor Nii Quaynor, Director at Blockchain Academy, Ghana Dot Com Limited; Dr. Jane Thomason, Founder, Blockchain Quantum Impact; Oliver La Rosa, CEO, Globiance, and Chairman, European Chamber of Commerce for Distributed Ledger Technology and Crypto Currencies; Ernest Mbenkum, Founder of Cameroon Blockchain Business Council, and Founder of OASIS Africa Innovation; and Armand Ngueti, African Lead, Government Blockchain Association.
The event is packed with educative talks on crypto and blockchain, insightful panel discussions, product pitch, informative sessions, networking opportunities, and blockchain and cryptocurrency exhibitions, amongst other wide range of activities.
Attendance for CoinFest Nigeria 2019 is FREE but requires registration at the event page: https://www.eventbrite.com/e/coinfest-2019-tickets-53679533931 .
CoinFest Nigeria is further boosted with the overwhelming support of blockchain and crypto-focused initiatives; Cryptographic Development Initiative of Nigeria (CDIN), PwC, SureRemit, CryptoBates (UK), XendBit, Bitmama, Humaniq, and more. This year, CoinFest Nigeria is receiving leading supports from Government Blockchain Association, Genesis Block Africa, and Nigeria Blockchain Alliance.
For more information, sponsorships and exhibitions, contact +234 90 3487 3881, info@coinfestng.org.
Disclaimer: This is a paid press release. Readers should do their own due diligence before taking any actions related to the company, product or service. BitcoinAfrica.io is not responsible, directly or indirectly, for any loss or damage caused by or in connection with the use of or reliance on any content, product or service mentioned in this press release.
Connect Coin – Bringing an Effective Change in the Global Payment System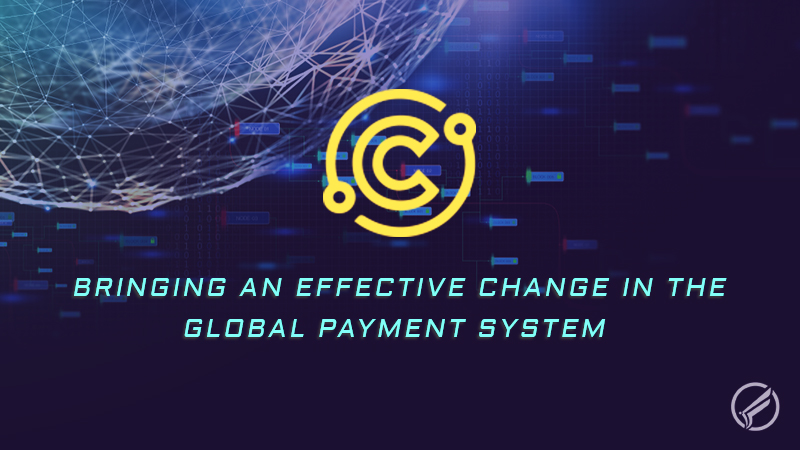 The online mode of payment has enabled people across the world to pay and transfer funds easily, without the barrier of any geographical restriction. Within a digital transaction, consumers merely have to confirm the purchase and the payment is processed in no time. However, there are some critical pitfalls that keep people from harnessing optimum benefits out of electronic means of payment transfer.
Essential Setbacks Associated with Fiat Currency Transfers
Instability in Value of Fund
With passing years, the value of fiat money tends to depreciate, leading to inflation pressure because of higher import prices and increased export demands. It generates a critical issue for businesses with small capital and restricts them to be a part of the global market.
Lack of Exposure to Banking System
Even in this era of globalisation, merely 41% of the global population own bank accounts. More than half of the world population still cannot transact or trade beyond their physical boundaries.
Fiat money transactions are always vulnerable to online fraud as the same card (debit or credit) can be used by anyone to make payment without adequate authorisation. Additionally, to complete an online transaction, users have to submit their personal information, thereby increasing the chances of identity theft.
CITL- Aiming to Transform the Global Payment System
Cryptocurrency International Tanzania Limited (CITL) is a private limited liability company located in the United Republic of Tanzania. The company intends to transform the existing global payment system and money transfer by allowing users to make payments using a single dedicated cryptocurrency. Additionally, the company has also addressed the precariousness associated with cryptocurrencies as well as fiat currency and integrated blockchain technology to develop a decentralised and stable token known as Connect Coin (XCON).
Connect Coin (XCON)
Connect Coin is a standard ERC-20 Ethereum-based coin developed with an objective to 'Connect the World' by simplifying the online mode of payment and money transfer worldwide. XCON envisions empowering merchants by rendering them secure, efficient and blockchain-based payment system known as Connect Pay to showcase and advertise their products and services. The company has developed an extensive global Connect Marketplace that enables consumers and merchants from around the world to participate in trading activities using Connect Coin.
Connect Coin Solutions
Connect Coin offers the following solutions to its buyers and sellers:-
Blockchain technology enables Connect Coin to eliminate middlemen, who are primarily responsible for high transaction fees. With Connect Coin, users can transfer funds immediately at a lower cost.
Multi-Currency Mobile Wallet:
CITL offers multi-currency wallet that allows cryptocurrency users to store crypto-tokens, exchange cryptocurrencies, and execute real-time fund transfer.
Transparency in Transactions
Blockchain's confirmation mechanism along with transaction recording system does not allow users to double book or double spend and ensures that the entire process is organised and transparent.
Within blockchain, transaction order is completed by dividing it into blocks and connecting those blocks into a chain. This helps in avoiding the chances of data tampering in the transaction process and guarantees optimum security.
Connect App
Connect App enables users to deposit, send, and receive Connect Coin from other users in real-time. The app also facilitates users to pay for goods and services to merchants worldwide who accept Connect Coins. Through this app users will be able to:-
Safely store their purchase coins

Obtain flexible and easy way to use their acquired coins

Enjoy low fee transactions

Pay for goods and services seamlessly 
Connect Coin – Making Online Payment Hassle-Free for Users
CITL is a private limited liability company that aims to revolutionise the global payment system and make it more efficient and secure for users. It has developed a dedicated token, denoted as Connect Coin that allows users to buy and sell products and services from any part of the world using this single coin. Additionally, the integration of blockchain further ensures that the fund transfers are executed efficiently, transparently, and securely.
Learn More about Connect coin on  https://connectingcoin.io/
Telegram : https://t.me/CONNECTCOIN
Facebook : https://www.facebook.com/connectingcoin
Twitter : https://twitter.com/connectingcoin
Instagram : https://www.instagram.com/connectingcoin/
Youtube : https://www.youtube.com/channel/UCpOMai74r0oMTwHKFzXHdTw
Disclaimer: This is a paid press release. Readers should do their own due diligence before taking any actions related to the company, product or service. BitcoinAfrica.io is not responsible, directly or indirectly, for any loss or damage caused by or in connection with the use of or reliance on any content, product or service mentioned in this press release.