ISG – Boundless Opportunities to Communicate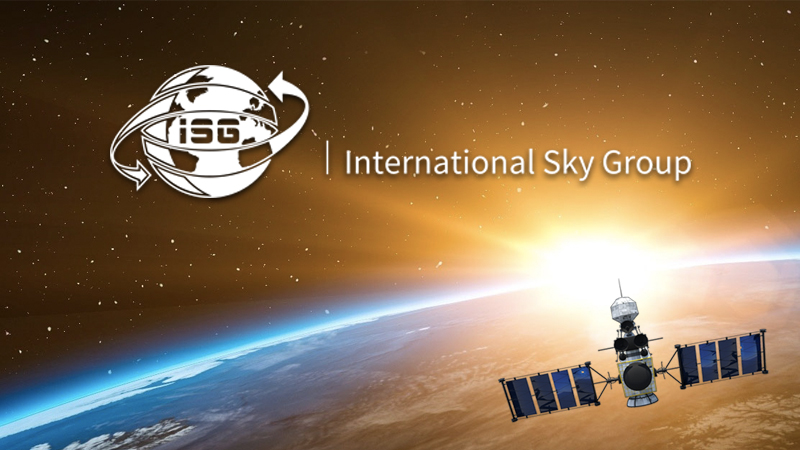 According to a report, merely 40 percent of the world's population is using the internet. In this era of globalisation, this number is certainly low. Many parts of the world are still inaccessible to the benefits of communication services. This is primarily because the present communication services are both complex and expensive for developing countries to afford and adopt. However, International Sky Group (ISG) is an unconventional platform that leverages effective satellite communication to provide cost-effective and streamlined services across the globe.
Small Communication System (SCS)
The ISG platform is developing Small Communication System that weighs less than 500 kg and allows the development of an adequate space constellation in a shorter time. It is a unified information environment that is capable of operating inextricably, as well as individually with the existing global telecommunication networks. Moreover, the system is centered on low-orbit communication satellite constellations that enable the platform to provide high-speed information transfer to its users.
Technological Advantages of ISG
Below are some of the essential benefits of this platform:
The possibility of 100 percent coverage of the Earth's information surface.

Long-liver satellite, weighing up to 400 kg that offers reusable reprogramming during operation.

Onboard Radio Complex (ORC) will function S, Ku, Ka frequency bands, communicate with ground and sub-satellite transmitters.

ORC will connect the user to SV in less than 76 microseconds with a Doppler frequency shift of 4000 Hz/s.

High-speed multimedia communication that aims to provide data transfer of up to 12 Mbps per one subscriber.

Asynchronous communication for initial and periodic adjustment.

Reliable and cost-effective voice and multimedia communication for air subscriber traveling at speed of up to 12,000 km/h.

Communication services without roaming.
Token Issuance
ISG token is released on Ethereum platform using the ERC-20 that is supported by major crypto-purses. The face value of each ISG token is defined in terms of US Dollars, at a parity rate of 1 ISG token per 1 USD.
During the presale stage (Friends and Strategic Buyers), the token sale will be reserved for people and companies selected by the ISG team. The pre-sale will last for 3 months and it will be open to only accredited investors. The TGE crowdsale will last for 3 months and will be open to all customers for a minimum amount equivalent of USD 100.
The TGE hard-cap will be USD 150 Million, and the soft-cap will be put at USD 30 Million. Moreover, if during the TGE stage, a minimum number of soft-cap tokens are not sold, then all the acquired fund will be returned to the customers.
During the TGE presale and the first four weeks of TGE sale, customers will be offered many discounts in the following manner:-
The first month of TGE presale – 50%

The second month of TGE presale – 35%

The third month of TGE presale – 20%

First and the second week of TGE sale – 10% 

Third and fourth week of TGE sale – 5%
ISG – A Reliable and Affordable Communication Platform
International Sky Group is developing an effective SCS system that will enable users to obtain uninterrupted communication across the globe. By rendering strong and affordable voice and internet communication services, it will allow common masses to harness profitable opportunities that the global information society has to offer.
Know more about ISG on https://isgworld.net/
Telegram : https://t.me/isgtge
Facebook : https://www.facebook.com/internationalskygroup/
Twitter : https://twitter.com/Interna69053987
Instagram : https://www.instagram.com/internationalskygroup01/
Youtube : https://www.youtube.com/channel/UCFIiRLFWRONEWpS9sQLQ8YA
Disclaimer: This is a paid press release. Readers should do their own due diligence before taking any actions related to the company, product or service. BitcoinAfrica.io is not responsible, directly or indirectly, for any loss or damage caused by or in connection with the use of or reliance on any content, product or service mentioned in this press release.
Cryptocurrency Exchange Quidax Partners With Flutterwave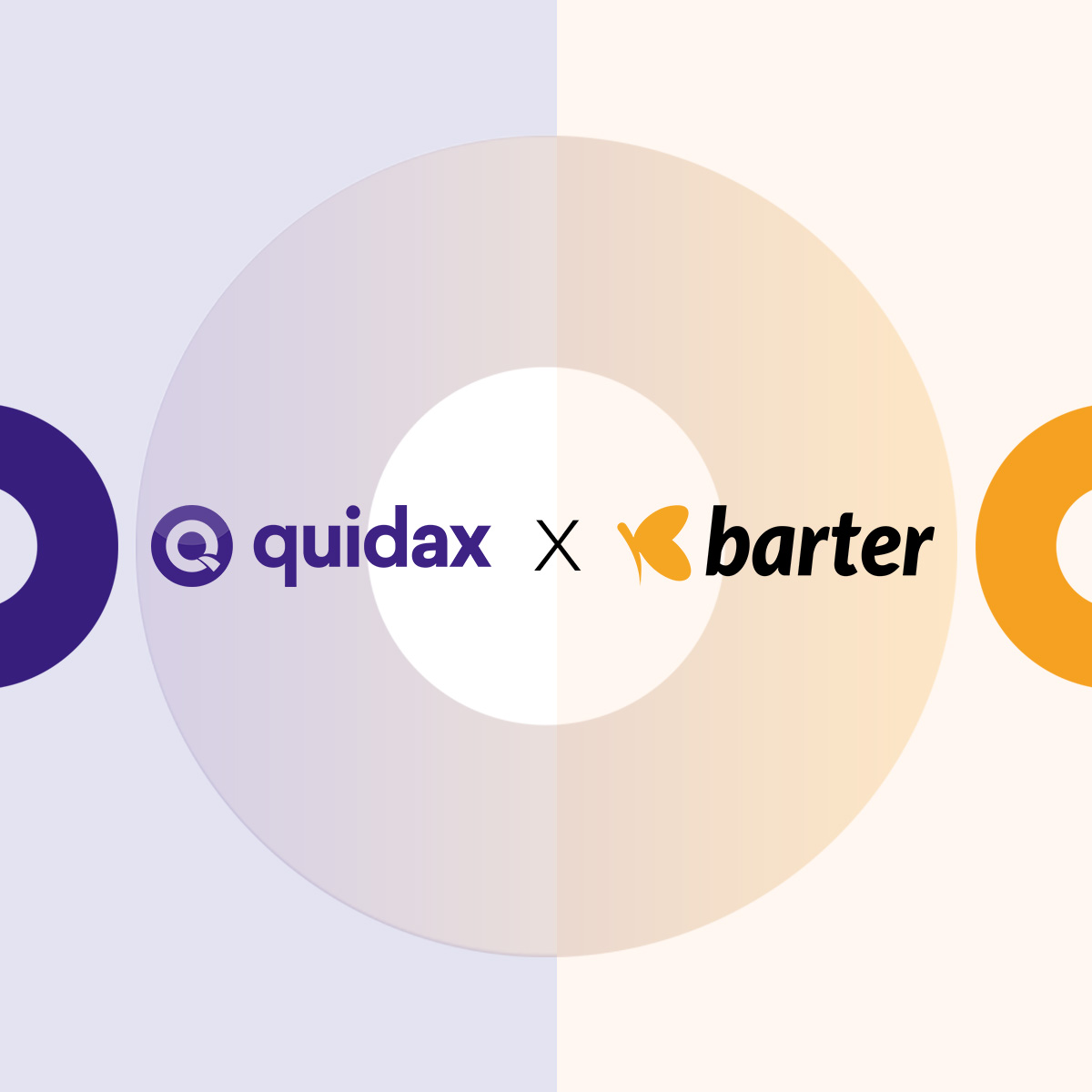 Africa's first user-focused cryptocurrency exchange, Quidax, has partnered with Flutterwave to enable users of Flutterwave's GetBarter fund their Quidax wallet easily. As part of the partnership, Quidax will give 2,000 naira to new and existing users of GetBarter who use the 'pay with barter' option when funding their Quidax wallet with a minimum of N5,000 from 19th March to 15th April 2019.
According to Wole Ayodele, Head of Business Development at Quidax, this partnership is very exciting for both organizations as it combines Flutterwave's GetBarter – which makes it easy for people to manage their finances and make payments – as well as Quidax's seamless cryptocurrency exchange. "Our goal is to simplify access to cryptocurrency in Africa and this partnership helps achieves that", he went on to say.
When asked why it was important to simplify access to cryptocurrency, Mr. Ayodele stated that the time is here to push for a flatter world with finance. He added that adoption of cryptocurrency has multiplier effects for businesses and the GDP of countries, bitcoin is just the beginning.
In February,  JP Morgan, one of the 10 biggest banks in the world launched its own cryptocurrency, the JPM coin, which is designed for business-to-business money movement flows. JP Morgan had stated that they were running a pilot which would include a total of 27 million accounts.
Also in February, the New York Times revealed that Facebook and Telegram are working on launching new cryptocurrencies that would enable people to send money to contacts on their messaging systems.
Quidax provides a seamless platform for users to send, receive, buy and sell cryptocurrency using their local currencies.
Founded in 2016, Flutterwave is a global payments solutions platform for companies all over the world to accept payments from customers on the African continent and abroad. It allows clients to access their APIs and work with Flutterwave developers to customise payments applications.
Disclaimer: This is a paid press release. Readers should do their own due diligence before taking any actions related to the company, product or service. BitcoinAfrica.io is not responsible, directly or indirectly, for any loss or damage caused by or in connection with the use of or reliance on any content, product or service mentioned in this press release.
Announcing the 3rd Lagos Blockchain, AI and Digital Assets Conference 2019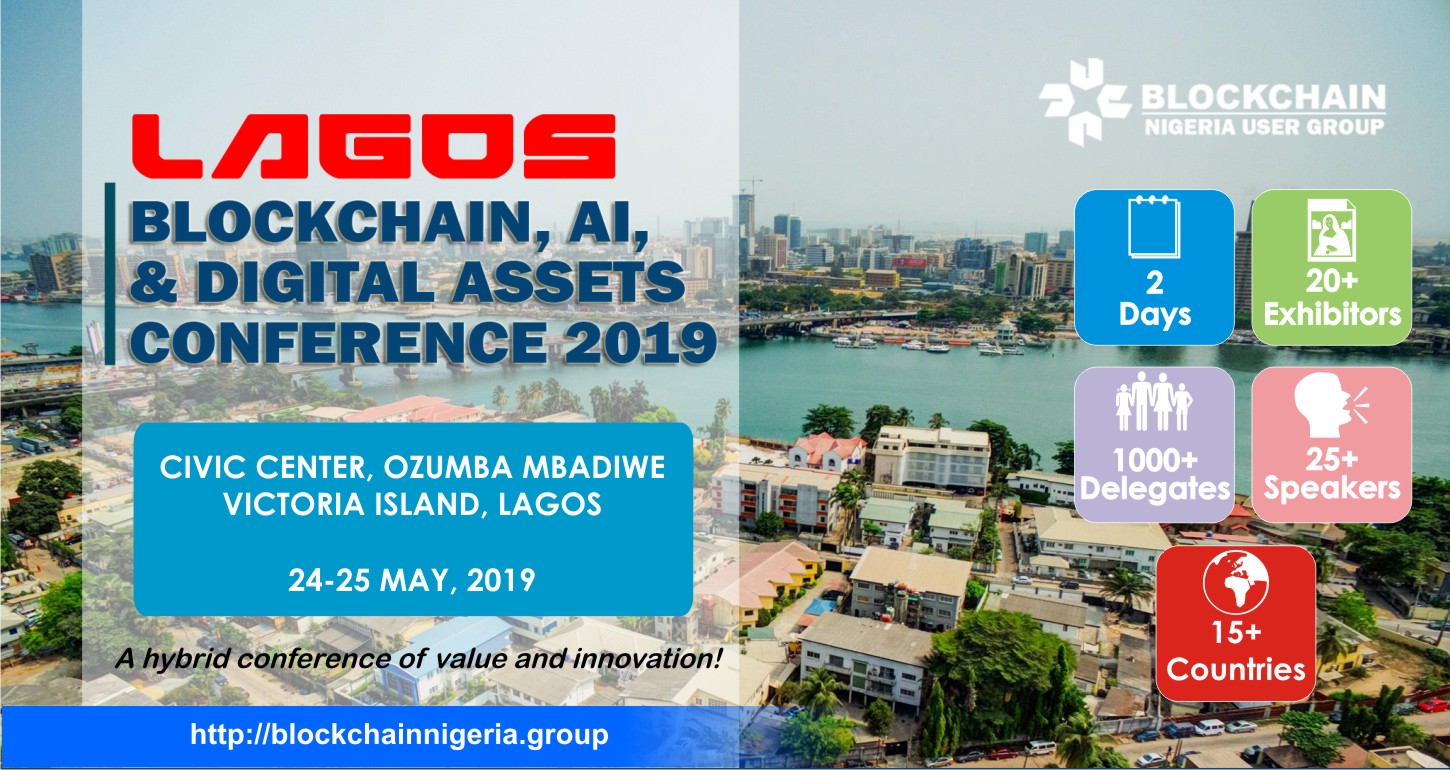 Nigeria's premium Blockchain Conference of Value and Innovation, annually organised and curated by Blockchain Nigeria User Group, is on its 7th leg, returning to Lagos for the 3rd consecutive season, bigger, stronger and better.
Africa is home to 16.3 percent of humanity but home to less than 1 percent of the world's billion-dollar companies and only about 4 percent of global GDP. Africa cannot afford, nor does it have to miss the possibilities of the fourth Industrial Revolution (4RI) to better her lot.
At the upcoming #LagosBlockchain2019, attendees will discover how Blockchain, Artificial Intelligence (AI), IoT, Big Data and Virtual Financial Assets are altering and disrupting incumbents and creating new opportunities for forwarding thinking individuals.
We have planned supper interactive panel discussion segments around the technologies of the fourth industrial revolution to provide every attendee with actionable insights that can be applied immediately to accelerate progress in any chosen career path.
Dr. Isa Ali Ibrahim Pantami PhD, Director-General/ CEO National Information Technology Development Agency (NITDA) is expected as guest of honor.
Mr. Andrew Nevin, Chief Economist at PWC will deliver a Keynote on "How Blockchain, AI Digital Virtual Financial Assets and other technologies of the 4IR could drive economic advancement across Africa".
There will be panel session on "Blockchain, AI, Virtual Financial Assets and the Future of Work in Africa", "Possibilities of Virtual Financial Assets Taxation in Nigeria" – Akeem Ogunseni, Senior Manager Tax Services at EY.
Other subject matter experts and professionals expected at the conference include Boye Ademola, Partner Technology Advisory & Digital Transformation Lead at KPMG Advisory Services, Wole Oyeniran, Enterprise Platforms/  Systems Integration Leader, West Africa at Deloitte Consulting, Dr. Segun Aina, Chairman Fintech Associates/ President Fintech Association of Nigeria, Shamim Khan, Esq. Director, Lex Futurus (UK) Blockchain Regtech & Law Limited and Ian Friend, Cofounder/ COO Ferrum Network, NYC, among many others.
The conference will feature a melding of the AI and Blockchain/Virtual Financial Assets communities in Nigeria and across the world, exploring the possibilities at the intersection of these technologies. The Conference will bring together business leaders, government and regulatory agencies, data practitioners, AI and Blockchain tech pioneers who are applying artificial intelligence to solve today's problems and creating tomorrow's opportunities, while leveraging available tools, to create entirely new values.
About 1000 participants are expected to be at the two-day event.
We aim to bridge the knowledge gap by providing government functionaries, decision-makers, professionals and practitioners with the resources they need to make key business-shaping decisions in a rapidly changing world.
For Sponsorships, Partnerships and Exhibition opportunities, please download the conference brochure at http://blockchainnigeria.group/2019%20brochure1.pdf
Blockchain Nigeria User Group is a pioneer group of enthusiast, developers and industry practitioners championing the adoption of Blockchain technology through education across Nigeria and Sub-Saharan Africa. Since 2016, the group has held about six conferences in Lagos, Abuja and Port Harcourt, connected over 5000 attendees/ enthusiasts and spurred waves of startups in the ecosystem. 
Registration page: https://www.eventbrite.com/e/blockchain-ai-digital-assets-conference-2019-tickets-56327784921
Group website: http://blockchainnigeria.group
Contact Email: info@blockchainnigeria.group
Contact Telephone: +2348165430776
Disclaimer: This is a paid press release. Readers should do their own due diligence before taking any actions related to the company, product or service. BitcoinAfrica.io is not responsible, directly or indirectly, for any loss or damage caused by or in connection with the use of or reliance on any content, product or service mentioned in this press release.
First Blockchain Educational Institution in Eastern Africa Funtrench Partners with Blockchain Training Alliance to Promote Adoption of Emerging Technologies in Kenya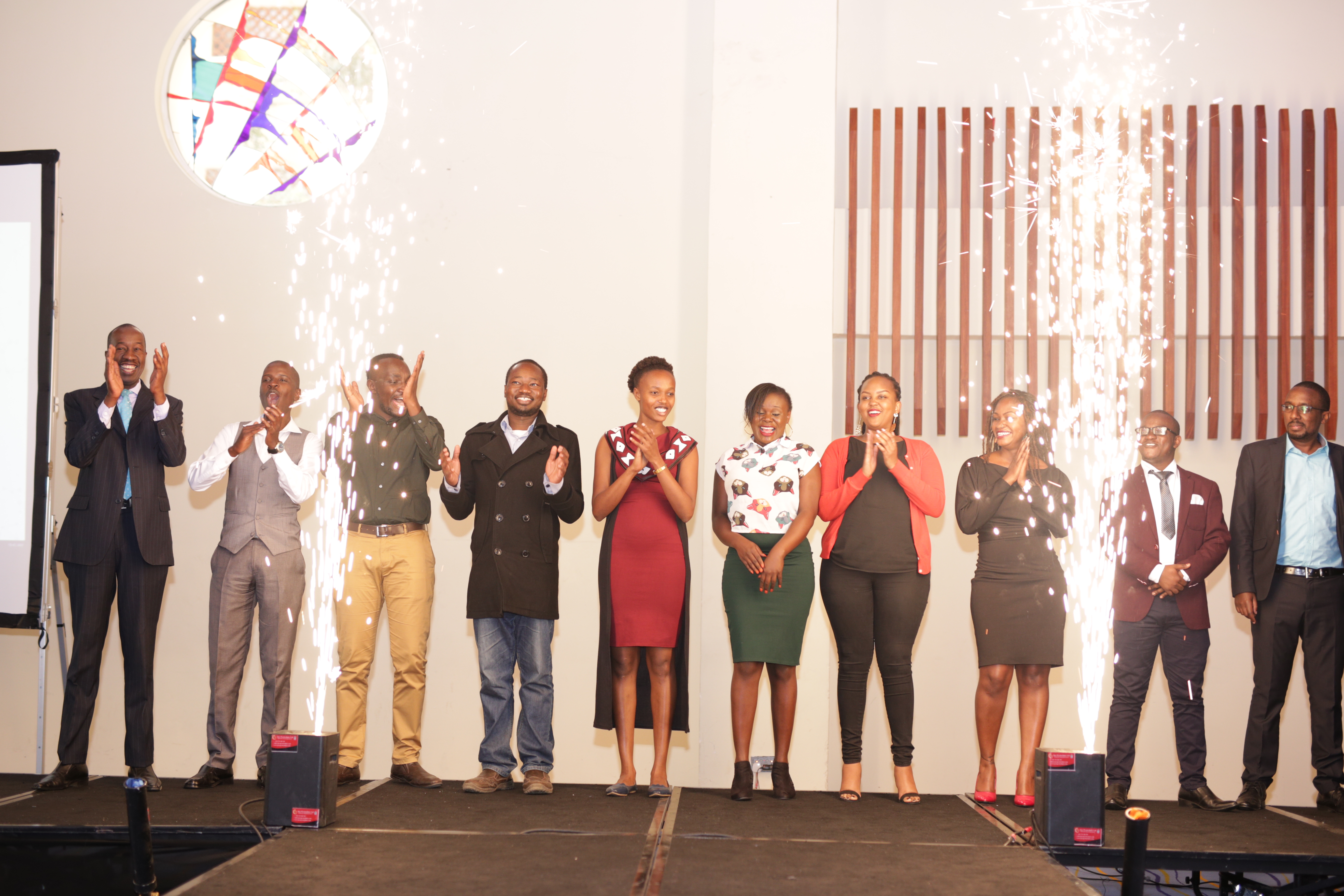 March 6, 2019, Nairobi, KENYA – Funtrench, the first blockchain educational institution in Eastern Africa, has today announced a strategic partnership with US-based blockchain certification company, Blockchain Training Alliance (BTA). The goal of the partnership is to boost Funtrench's position in building an ecosystem of emerging technologies in Africa. This partnership puts Kenya as one of the African countries besides South Africa and Nigeria where BTA accredited blockchain courses are offered.
The collaboration with BTA will enable Funtrench to offer a wider range of certified blockchain-related courses in Kenya and to create a talent pool of individuals that are savvy in industry 4.0 technologies.
Making the announcement during the company launch at the Movenpick Hotel in Nairobi, Kingsley Ndiewo, CEO Funtrench Ltd said: "Funtrench is not just a business; Funtrench is a revolution. We are happy to be officially launching our company ten months after opening our blockchain campus in Parklands, Nairobi. Moreover, we are grateful that we have been nominated for the 2019 Katerva Award in human development. Our idea of a talent ecosystem is somewhat similar to the Japanese keiretsu whose interlocking parts establish a self-sustaining system. We, therefore, believe that collaboration works better than competing. That is why we are striving to partner with institutions like BTA."
Chad Decker, CEO Blockchain Training Alliance asserted: "Our strategic partnership with Funtrench was ignited through their passion for education. Funtrench is nominated for the 2019 Katerva Award in Human Development, recognising Funtrench's goal of global sustainability for the Kenyan workforce. We are delighted to collaborate with Funtrench and look forward to achieving our joint goals in helping to bring immense value to individuals and companies."
Funtrench focuses on practical training where learners are instilled with skills to build solutions based on emerging technologies that address African problems. To this end, Funtrench has joined hands with Nairobi-based tertiary institution Oshwal College and Kenyan NGO AkiraChix to offer courses in blockchain foundation, blockchain developer, Python programming, and game development.
Speaking during the launch, Hon Michael Onyango, a member of Kenya's Blockchain and AI taskforce observed: "The advent of emerging technologies continues to disrupt global trade, labor markets, and our local informal sector. The fourth industrial revolution is driven by emerging technologies that are totally dependent on skilled knowledgeable human resource. Today's formal launch of Funtrench's services coinciding with their nomination for the 2019 Katerva Award in Human Development, is a clear sign that Funtrench has positioned Africa's place as a homegrown African agenda at par with global industry standards within the development of local talent and the development of startups within emerging technologies."
Funtrench is set to roll out machine learning and augmented reality courses in the near future to further promote the adoption of emerging technologies in Africa and beyond.
Disclaimer: Readers should do their own due diligence before taking any actions related to the company, product or service. BitcoinAfrica.io is not responsible, directly or indirectly, for any loss or damage caused by or in connection with the use of or reliance on any content, product or service mentioned in this press release.