The Development of a Revolution: CyBet So Far!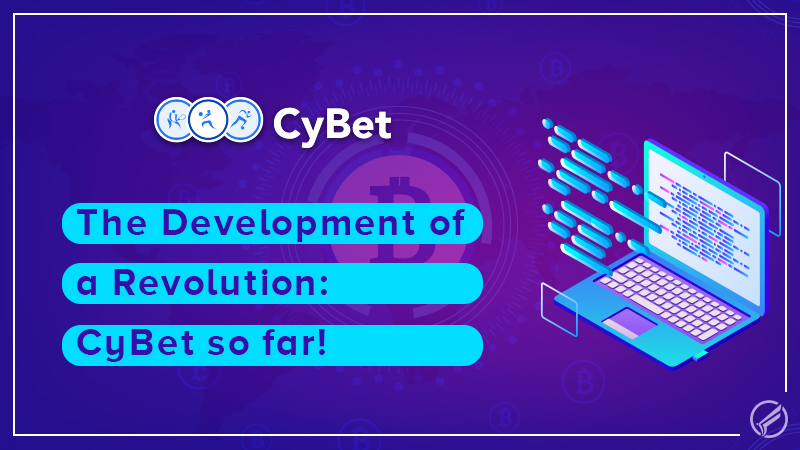 CyBet is the world's first and only online betting portal that is based on the blockchain technology. It allows individuals from around the world to take part in various betting activities, as players and bookmakers get equal opportunities to generate substantial profits.
The Roadmap of CyBet
CyBet is one of its kind blockchain based online betting portal that is decentralized, managed by its own anonymous community members and offers state of the art features to all its users across the globe. Mentioned below is the roadmap of its development so far:
1. 2018 Q1:
An anonymous community of blockchain enthusiasts who were eager to change how things are done in traditional and conventional online betting portals was created. The anonymous group members who participated from around the world crowd created a concept, which they termed as CyBet, the world's first and one of its kind, online betting portal based on the blockchain technology. Once the concept was formed, shortly after a Research Team, Constitute Technical Team and Advisory Team was formed and work began.
2. 2018 Q2:
The 2nd quarter of 2018 was dedicated solely to research on blockchain applications on online betting portals and what other people around the world were working on. Shortly after the research commenced, the anonymous team of contributors assembled to provide evidence that their concept introduced in 2018 Q1 works. Once the theoretical of a working concept was established, a strategy for future development was brainstormed and creation of a white paper based on the proof of concept was created.
3. 2018 Q3:
By the time, the 3rd quarter of 2018 had arrived, the proof of concept was in place and the anonymous team of contributors started their work developing the first batch of ICO CYBet tokens. The contributors decided that moving ahead, the CyBet token became the main token of choice for all transactions and activities taking place on the betting portal. Not only the use of CyBet token guarantee complete anonymity to all the users, but it also make the ecosystem more secure with the help of secure smart contracts among other technologies. In the coming days, the team of contributors moved ahead with the creation and designing of secure smart contracts which is used for betting as well as designing the token vault smart contract which is a revolutionary technology designed to up the security in a blockchain based online betting portal.
4. 2018 Q4:
Finally, after months of hard work and development, the team of contributors finally started the sale of mini tokens for testing purposes, so that all aspects of their design over the past couple of months could be tested efficiently and any bugs or errors could be rectified then and there. In the latter half of the 4th quarter of 2018, the team of anonymous contributors launched the ICO token sale of CYBT on their website and as of now, 60,000,000 CYBT are available for users all across the world to purchase.
The Way Ahead
The team at CyBet has many more developments planned in the future years to come, and continue to strive hard to positively shape that development. With its decentralized and user-centric approach, the platform is all geared up to bring about a revolution in the online betting sphere.
Know more about Cybet on:
Website: http://www.cybet.club/
Bitcointalk: https://bitcointalk.org/index.php?topic=5062665
Telegram: http://t.me/Cybet_club
Github: https://github.com/cybetclub
Disclaimer: This is a paid press release. Readers should do their own due diligence before taking any actions related to the company, product or service. BitcoinAfrica.io is not responsible, directly or indirectly, for any loss or damage caused by or in connection with the use of or reliance on any content, product or service mentioned in this press release.
VibraVid: A Solution to YouTube Woes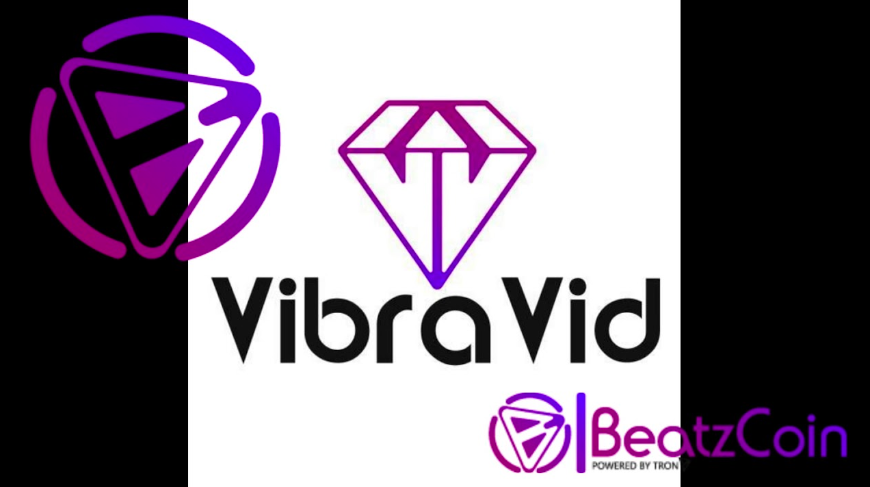 We mostly use the internet nowadays, even children at their very young ages are hooked on to the gadgets and the internet. They even have their own YouTube stars and sensations. Indeed, Ryan of Ryan Toys Review was recorded by Forbes as YouTube's highest-earning star, raking in $22m.  
The young boy was asked by the NBC, why kids liked watching his videos, Ryan – who is now eight – replied: "Because I'm entertaining and I'm funny."
Every toy that he features on his blog was instantly selling out making him get more sponsors, doubling his net worth. 
When you gave your smartphone to your child and they started to play random videos on YouTube, did they get a penny from watching them? Aside from gadgets being harmful to mental health and eyesight if they're spending more time on the internet, maybe they can learn some words and things from it. The video creator will surely earn when your kiddo watches the videos, what about your child? Absolutely not.
On the other hand, old vloggers may be lucky as they already built a strong fan base before this industry hit the market so hard, but things are not in favor of new YouTube vloggers. Huge numbers of them are struggling to promote their contents. Simply because there are too many of them competing now. They're having a hard time gaining real followers that will support them from start to end. It becomes a competition where things are really unfortunate and makes them lose their passion.
As we stand on the threshold of the next wave of the digital content revolution with the emergence of the Internet of Things (IoT), this digital content vulnerability could become more than problematic unless we transform the basic platform that we use.
What if we combine it with Blockchain?
What if we tokenise everything?
What if we use the platform, VIBRAVID? 
VibraVid is a decentralised online sharing platform built on the TRON blockchain that's aiming to become a decentralised answer to the industry giants like YouTube. The platform aims to transform how consumers interact with digital content and in the process increase the revenue potential for content creators.
VibraVid aims to deliver content directly from creators to users, thereby eliminating the presence of intermediaries in the form of record companies, labels, physical media manufacturers, banking organisations, etc. As a result, internal reserves for revenue creators of content will be significantly increased.  
In the VibraVid Platform, both content creators and fans/listeners can earn money with the innovation of Blockchain.
What is BeatzCoin? 
BeatzCoin is a cryptocurrency that has value, just like Bitcoin (BTC), and is used in transactions and functions in the VibraVid platform. It is built on the Tron (TRX) network. With Tron, MainNet will be used for all cryptocurrency transactions made between users. Transactions made within the platform, between wallets have been tested to be confirmed in 3-5 seconds. BeatzCoin can be bought and used to pay for video and audio content, marketing and advertising by users, creators and advertisers. You can also earn BeatzCoin through airdrops, bounties, content creation, publishing, promotion, sales, rentals, events, event tickets, fan merchandise, tips, crowdfunding donations and staking. 
BeatzCoin was endorsed by the famous blockchain influencer John McAfee, who is an outspoken member of the team. They have recently completed the private beta test and will launch the app publicly as early as July 31st.
Making money is now easy, but remember, just because you made a lot of money doesn't mean you know how to spend or invest it well. Do not lose faith because you're struggling with platforms such as YouTube, there is an alternative, VibraVid. Continue making great content, continue positively influencing people's lives, but get what you deserve, be a pioneer with VibraVid.
For more information please direct to our official pages: 
Website | Whitepaper | Artist Accelerator | Bounty Campaign | English Telegram community more than 19,300 members | Korean Telegram Community with  835 members | Twitter | YouTube | Facebook | Discord | Reddit | Ann Thread
Disclaimer: This is a paid press release. Readers should do their own due diligence before taking any actions related to the company, product or service. BitcoinAfrica.io is not responsible, directly or indirectly, for any loss or damage caused by or in connection with the use of or reliance on any content, product or service mentioned in this press release.
1xBit Offers A New Lottery For Its Customers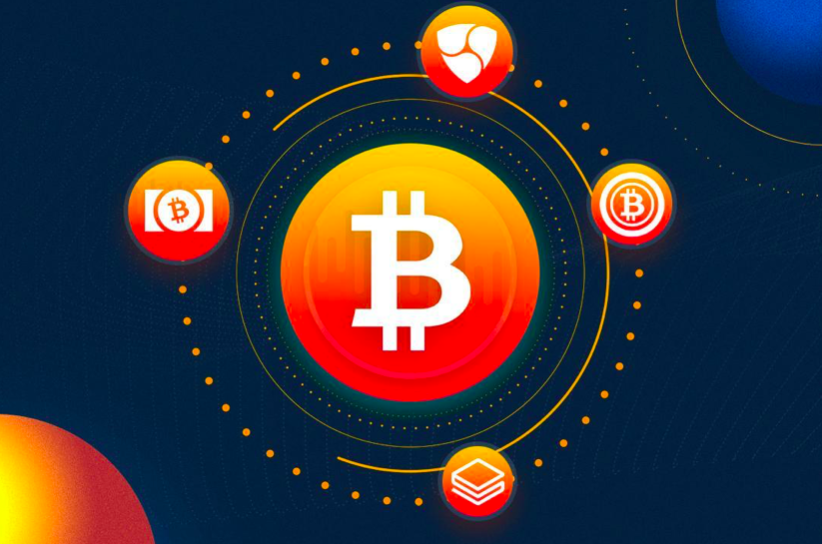 1xBit is happy to announce a new lottery HOT BITCOIN, that will last from June 22, 2019, till August 12, 2019.
Are you fond of betting or maybe you want to earn bitcoins? 1xBit is a good chance to make your wishes come true and win a special prize. It is one of the best cryptocurrency gambling and betting platform. Try now and understand how it can be easy to earn cryptocurrencies! 
On August 13, 2019, the lottery draw will randomly determine lucky winners that will get the following prizes:
1st place: 1 Bitcoin (BTC)
2nd place: 10 Bitcoin cash (BCH)
3rd place: 100 Bitcoin gold (BTG)
4th place: 1,000 Stratis (STRAT)
5th place: 10,000 Nem (NEM)
But that's not all prizes, the other 750 lucky participants will get bonus points, as it's shown  in the list below:
10,000 bonus points (10 winners);

5,000 bonus points (20 winners);

2,000 bonus points (30 winners);

1,000 bonus points (40 winners);

500 bonus points (50 winners);

200 bonus points (100 winners);

100 bonus points (200 winners);

50 bonus points (300 winners);
Every winner can buy currency for bonus points or exchange them for free bets.  It's very easy to take part in this lottery. Bet on any event at least 2 mBTC and get lottery tickets for each bet placed. Free tickets will be automatically credited to your account. Of course, the higher your stake, the more tickets you will get. For example, if you bet more than 12 mBTC you will earn 10 lottery tickets. There is no limit on the number of bets you can place or tickets you can receive.
1xBit is a cryptocurrency sportsbook and casino where only cryptocurrency is eligible for playing. Enjoy thousands of sporting events and a rich LIVE section to bet on daily and find all the ongoing events with the best odds! If you like slots, you can find here different kind of slots for all tastes. The high rates and a large number of various bonuses and promos increase your chances of winning. Register and receive a welcome bonus of up to 7 BTC! Yes, 7 BTC, it's not a joke! You can see for yourself, just register on 1xBit website.
Register on the 1xBit website, place a bet on any event, get a lottery ticket and take part in the prize draw. Perhaps, YOU will be one of the winners.
You can find more detailed terms and conditions of the lottery on the 1xBit website.
Place your bets and GOOD LUCK!
Disclaimer: This is a paid press release. Readers should do their own due diligence before taking any actions related to the company, product or service. BitcoinAfrica.io is not responsible, directly or indirectly, for any loss or damage caused by or in connection with the use of or reliance on any content, product or service mentioned in this press release.
How Blockchain Turns the Game in African Financial Life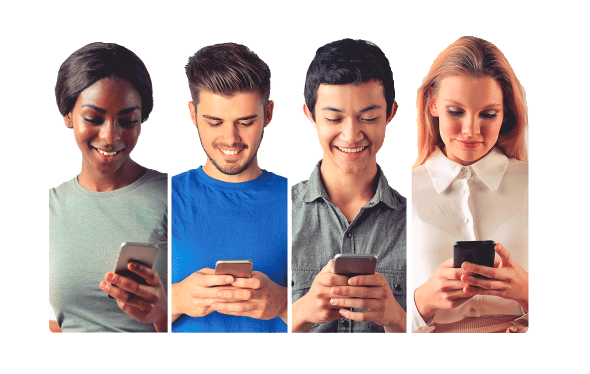 Progress never stands still. People seek for simplicity and convenience, and the financial system is no exception to that. Hardly anyone could have thought that cash could ever be replaced with plastic cards. Today, it's time for cryptocurrency to trigger the change in the paradigm.
Besides being a great instrument for investment, crypto changes the very essence of how money is transferred. Today, everyone who owns crypto can seamlessly and transparently exchange, sell off and buy up assets.
Is that not the democratic solution our world needs? That's the question which underpins the initial purpose of Chatex project. The company has chosen the African continent as the starting point of its expansion in order to help those who suffer from excessive commission fees and lack of fiat.
Why Africa?
The banking environment is so weak here, that it's hardly called 'banking'. It is mired in corruption and bureaucracy, while the level of financial literacy is extremely low. It's a common practice for local third-party services to charge sky-high commission fees on money transferring. Sometimes these figures reach 10 or even 20 percent. Chatex's CEO, Michael Ross-Johnson, comments the following:
"How can one be treated in such a sordid way in the continent where people survive on less than the equivalent of one dollar a day? We can't just monitor with our hands folded. We at Chatex are here to help African people become a part of the transparent and fair system that will give them an opportunity to freely manage their money and enjoy the comprehensive financial freedom"
How Chatex will make it out?
Chatex offers a same-name bot based on Telegram, which could be downloaded on any kind of a smartphone supporting the messenger. It is an official, licensed and GDPR-compliant service, which offers safe data storage, BitGo instant transfers technology and additional PIN-code protection.
Thanks to Chatex, users can carry out cross border transactions, whichever their education or location is. One registered with the bot can instantly buy crypto via banking and gift cards, including even iTunes one, and transfer money to other users worldwide with no commission.
What's the catch? There aren't any. The verification process and money transfer won't last more than 15 minutes here. The interface is intuitively simple and user-friendly, that's why even a layman user will be able to operate without hindrance.
Having established an office in Ghana, Chatex plans to extricate banks and extortionate money transfer services from all over the continent. Next step would probably be Uganda, where the banking system has run rampant. In Uganda, every year relatives send home about $700 million, and almost $70 million of that total are charged by third-party service providers.
Judging upon the current trends of pervasive smartphone penetration, it can easily be said that mobile solutions such as Chatex are on their way to fit a whole set of financial operations into the user's pocket. Africa needs such services that will ease people lives and eliminate the limits local banks and third-party services set up. Chatex avoided the well-trodden path of expansion and no one will regret. It has started a new chapter in the African market, aiming to 'make Africa great again'.
To find out more, visit https://chatex.com/.
Disclaimer: This is a paid press release. Readers should do their own due diligence before taking any actions related to the company, product or service. BitcoinAfrica.io is not responsible, directly or indirectly, for any loss or damage caused by or in connection with the use of or reliance on any content, product or service mentioned in this press release.