AMOS – Holding Hands in the Hour of Need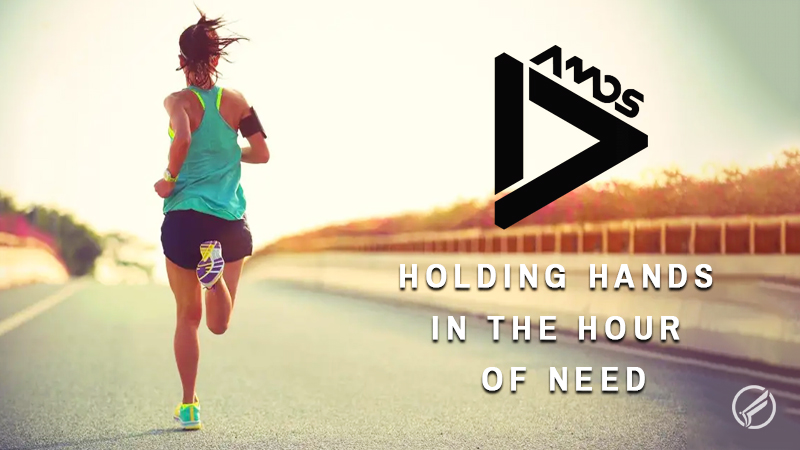 Distracting from daily worries, lifting mood, improving sleep and providing an opportunity for increased social contact, health is a much deeper concept, which goes beyond merely physical fitness. AMOS is an unconventional platform that is built on the same ideology and offered users a smarter and better way to stay healthy and fit.
Seamlessly connecting the virtual and real world with its Smart Wearable and Smart Gym, AMOS is revolutionising the concept of fitness, thereby improving and keeping one aware of their health and strength. Furthermore, the platform has integrated state of the art technologies to bring this concept to life and revolutionise the fitness industry.
An Unfailing Companion – Smart Wearable
Smart Sport Watch is the round the clock fitness companion for users. By tracking the calories burned, this technology keeps a track of the health condition of users and encourage them to inculcate the habit of regular exercise. With the data recorded using Smart Sport Watch, AMOS designs personalised training programs targeting to improve the overall health of the user. AMOS not only provide you with a digital platform to track fitness, but it also rewards users with AMOS token for their efforts.
Making Fitness Happen – Smart Gym
Designed to meet the unique fitness needs of the users through Artificial Intelligence, AMOS has tied up with Strength Master Group to develop smart technology across the globe. Assisting users to achieve their goals, Artificial Intelligence Coaches help users to perform each exercise in the right posture and explain them correct ways of using the fitness equipment. With the integration of AI and machine learning, the platform ensures that users are offered accurate data that help them obtain the best results.
Smarter The Better – Artificial Intelligence Analysis
Merely being aware of health status is not enough, analysing the information procured through virtual and digital platforms is also important, and AMOS facilitate the same to its users. With users having access to important health data and statistics Artificial Intelligence helps them to use this data to enhance their fitness levels, thus reducing the risk of injuries and improving their health status. Constant feedback and intervening by the Artificial Intelligence coach further offers users effective and new training methods that eliminate the need of physical trainers.
AMOS Token Sale
AMOS has issued a total of 50 Million tokens, out of which 20 Million was offered to the crowdsale. The presale started from October 10th, 2018 and ended on November 30th, 2018, and the public sale was launched on December 1st, 2018 and will last till February 28th, 2018. The token distribution is planned in the following manner:-
●       Presale – 7%
●       Public sale – 30%
●       Incentive tokens – 30%
●       Founding team – 11%
●       Market Development Application – 11%
●       Technology Platform – 11%
AMOS – Stay Healthy and Get Rewarded
Living in the millennial age where unhealthy food habits are an everyday phenomenon, where nobody has time to spare from the busy schedules, and health hazards are taking a toll on overall fitness, AMOS is bringing a healthy and fit lifestyle to the users by offering them monetary benefits for their time and effort spent on exercising and physical activities.
Learn More about AMOS: https://amos.global/
Facebook: https://www.facebook.com/amosglobal/
Twitter: https://twitter.com/AmosFitTech
Instagram: https://www.instagram.com/amosglobal/
Telegram: https://t.me/AMOSglobalFit
Medium: https://medium.com/@amos.fit.tech
BitcointalkANN: https://bitcointalk.org/index.php?topic=5048193.new#new
Disclaimer: This is a paid press release. Readers should do their own due diligence before taking any actions related to the company, product or service. BitcoinAfrica.io is not responsible, directly or indirectly, for any loss or damage caused by or in connection with the use of or reliance on any content, product or service mentioned in this press release.
Announcing the Whive Protocol Launch Happening on February 2, 2020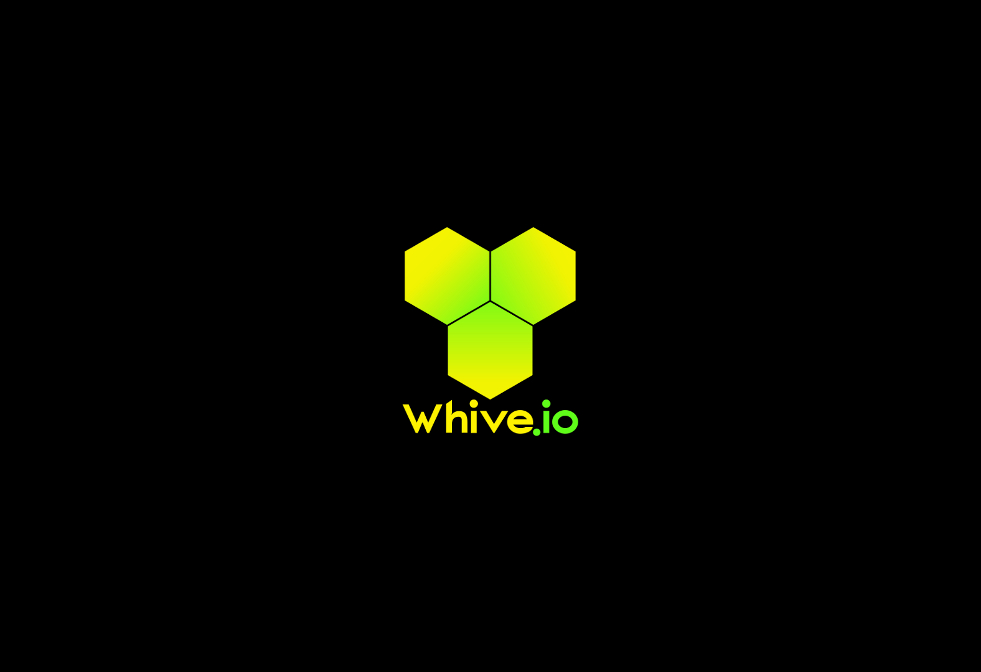 NAIROBI, JAN 02 2020/BITHUB AFRICA/ — BitHub Africa, the leading Pan-African blockchain Accelerator, is announcing a launch for the Whive blockchain protocol happening on February 2, 2020.
Whive IO is a peer-to-peer blockchain protocol that is incentivizing the building of sustainable energy solutions through Trustless Rewards.
The protocol achieves this through a hybrid Proof-of-Work (POW) and Proof-Of-Stake (POS) consensus algorithm that favors devices with CPU(small) processors and are located in regions with a higher Solar capture reliability index. The protocol enables the adoption of solar energy use especially in under-served regions of the world like Africa.
BitHub Africa has previously open-sourced its curriculum for blockchain engineering which is based on classes curated from the two-year experience of researching and developing the protocol.
This engineering course will ensure our community of African developers, entrepreneurs, and key institutions will be able to understand and adopt blockchain technology sustainably.
There shall be no Initial Coin Offering (ICO) or Pre-mine for the Whive protocol, which is now available on public test-net. If you would like to contribute to the adoption of blockchain technology across Africa, download the latest software release by following the links below:
Whive Protocol Website: https://whive.io and Telegram Chat: https://www.t.me/whiveio
Disclaimer: This is a press release. Readers should do their own due diligence before taking any actions related to the company, product or service. BitcoinAfrica.io is not responsible, directly or indirectly, for any loss or damage caused by or in connection with the use of or reliance on any content, product or service mentioned in this press release.
Promoting Saving Habits in Nigeria with the BitMinutes Super Saver Program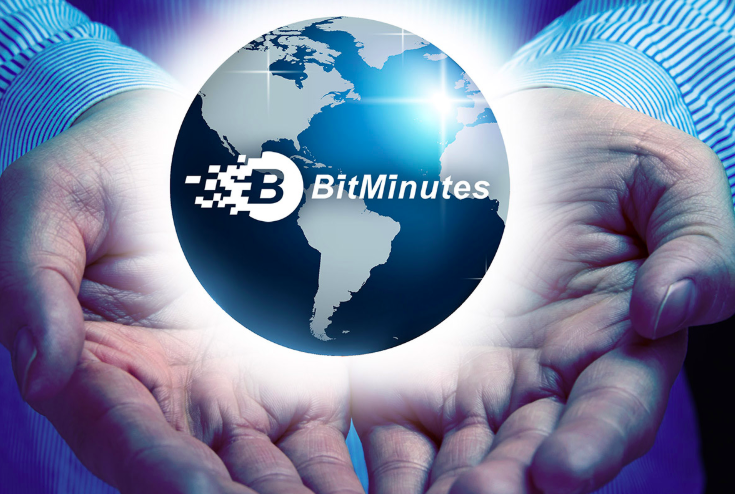 BitMinutes, a blockchain and token technology company active in expanding financial inclusion in African countries, has announced the creation of a Super Saver program for Nigerians as a way to incentivize residents to embrace BitMinutes as a savings vehicle.
"The interest rate on entry-level savings accounts at financial institutions in Nigeria is notoriously low, hovering at around 4 percent" notes Tom Meredith, CEO of BitMinutes. "Meanwhile, inflation rages at 12 percent. We offer the citizens a better return in hopes that this will encourage people to try the BitMinutes app and our growing suite of financial services."
BitMinutes will kick 2020 off with an introductory promotion in which Nigerians have the ability to buy BMTs and earn 1 percent monthly by holding them in the account, just as certificates of deposit (CDs) work in traditional banks. Account openers will have the choice of 30, 60, 90, 120 and 180-day terms for their special super savings accounts, with penalties for early withdrawal.
Nigerians can participate in this program by downloading the BitMinutes app to their Android mobile phone, or by visiting a member of the Trusted Agent Network ("TAN Agents").
"The point is to encourage people to adopt the habit of accumulating savings and letting it earn compounded interest, as well as introduce people to the BitMinutes program, where the BMT token can be exchanged for airtime top-up, buy goods at participating merchants, and pay debts."
BMT holders may also benefit from a rise in the naira/BMT exchange rate, as demand grows for the token. The price has risen to 8 naira per BMT since the program started early in 2019.
"There's a planned price increase to 10 naira per BMT by March, in monthly half-naira steps," said Meredith. "This is a one-time benefit for people who buy and hold BMTs prior to March."
Participation in this promotion will be limited to the first 1,000 people who sign up via their BitMinutes mobile app after the program launches.
"This is a great way to induce trial of BitMinutes services and reward citizens for embracing the future as well as growing the business of TAN agents, who receive a commission from selling BitMinutes," added Meredith. "This also supports our mission of serving the billions of unbanked people around the world by expanding affordable financial services into under-served communities."
The national media has reported on BitMinutes' growing potential in Africa and specifically with its TAN concept. More recently, Hackernoon, highlighted BitMinutes' technology in relation to its partnership with the cryptocurrency Akoin.
Disclaimer: This is a paid press release. Readers should do their own due diligence before taking any actions related to the company, product or service. BitcoinAfrica.io is not responsible, directly or indirectly, for any loss or damage caused by or in connection with the use of or reliance on any content, product or service mentioned in this press release.
The Best Cryptocurrency Investment of 2019 – Expect 1000% Returns by the End of 2020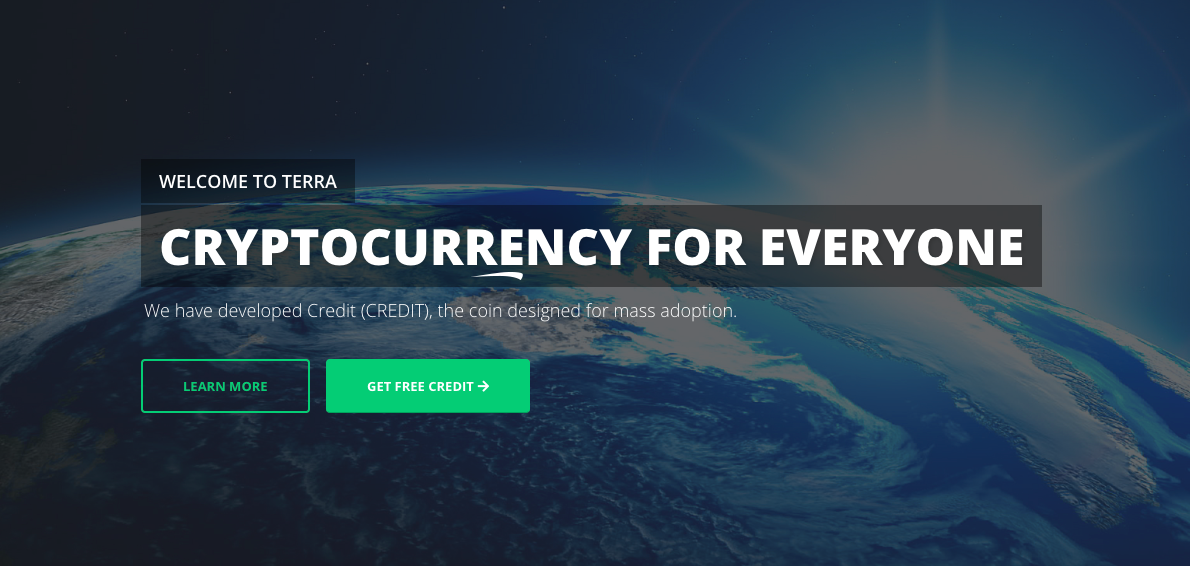 Rational or irrational, either way, CREDIT project by Terra Foundation is for sure taking the world by storm this upcoming year. My job is to manage hundreds of projects and to scout promising projects to be listed at Catex Exchange, one of the largest Cryptocurrency exchanges in the world according to CoinMarketCap. Since the beginning, we have developed the grading criteria that we use to measure the profitability of new projects. I will explain these grading criteria to you in four different areas and how it tells me that CREDIT will easily be the most profitable Cryptocurrency that you hold for the next year.
Grading Criteria #1 — Team Strength and Work Ethic
This is the very first characteristic of a potential successful project that I look for. It is easy for me to grade this criterion because CREDIT has been listed on Catex Exchange for almost a year now and they have been one of the projects that have stood out among the others. Dan Ronchese is the CEO of the company and he has done an outstanding job so far.
CREDIT did not have any IEO or ICO, however, they did manage to acquire thousands of holders around the world. Without raising funds, their team was able to develop a fully functioning ecosystem of MVPs that focuses on the emerging markets of Africa. In the short time since CREDIT project being launched, about 1 year ago, they have accomplished 100x more than other projects would have that raised millions of dollars in public/private funding.
All of the team members seem to be working in stride and for the reason, I will give this criterion A+.
Grading Criteria #2 — Current Products Developed by the Team
Speaking of MVPs, Minimum Viable Product, CREDIT team has created many, and I mean many, working products which all use CREDIT Cryptocurrency as the main focus.
Terra-mart: This product is an online store that users will buy and sell items using CREDIT
Tellus-pay: A mobile payment app where users in Africa can deposit and withdraw fiat money in exchange for CREDIT
Terra-hub: Social media application where users complete task for rewards
TerraceX: Cryptocurrency exchange with 0.01% trading fees and 100% referral commission on trades. The exchange is heavily focused on the use of CREDIT
MiniPOS: 100% staking feature for CREDIT holders
Desktop Wallets: Windows, Mac, Linux, and Raspberry Pi supported
Note: Remember they developed all of the features without even using a single penny of raised funds. Also, it took less than a year. I am giving CREDIT team A+ for this grading criteria.
My portfolio percentage has already risen up to over 2,000% returns for investing in CREDIT
Grading Criteria #3 — How Good is the Idea?
Most Cryptocurrency projects consist of a whitepaper that have a plethora of promises and no actual working product yet. We already know with CREDIT that there is both many working products and that they keep promises according to their roadmap. This grading criterion is the most important method of judging whether a project will be successful or not. I will tell you exactly why CREDIT project has one of the best concepts;
CREDIT in a sense is the Bitcoin of Africa. It is meant for mass adoption in every industry. Their current products will become more popular as time goes on because there is simply NO COMPETITION

Connecting people in Africa with their phones and Cryptocurrency is something unique for the emerging markets. Both Tellus-Pay and TerraceX accept cash fiat deposits

CREDIT works on a faster blockchain than Bitcoin and is instantly transferred between accounts with minimal or zero fees

Staking rewards and passive income are the new trends in the Cryptocurrency industry because of the bear market

Major Exchanges are chomping at the bits to list premium staking projects such as CREDIT for free

Africa is the number one growing continent for blockchain technology
For the reasons above, CREDIT earns another A+.
Grading Criteria #4 — Price Point to Buy in
If you are just looking to maximize profits, you are probably more interested in the current price of CREDIT and what expected returns could look like if you were to buy in today. There are many factors to consider whether the current price is okay to buy in;
Current price of CREDIT: 0.000011 USD or 6 GWEI
Current circulating supply: 31 Billion
Total supply: 74.8 Billion
Price history of CREDIT: 1 GWEI-17 GWEI (1 GWEI was the all-time low because no price was established in ICO/IEO, 17 GWEI was all-time high after listing on Bitforex Exchange)
Other Cryptocurrency who have similar coin supplies: TRON (100 Billion supply at current price of 0.017 USD), Stellar (50 Billion supply at current price of 0.064 USD), Crypto.com Coin (100 Billion supply at current price of 0.033 USD), Holo (177 Billion supply at the current price of 0.00089 USD), Siacoin (41.8 Billion supply at the current price of 0.001 USD)
Risk/Reward ratio of the current price of CREDIT: After taking in all factors above, the rewards are much greater than the risk at buying in at the current price levels of 6 GWEI. The major trading market for CREDIT is Ethereum. The minimal price level to trade here is 1 GWEI. Therefore, I am concluding the worst-case scenario price for CREDIT is 1 GWEI. The upside potential of CREDIT is much greater than then downside since the current price is almost near the bottom level already. As an investor, this is quite an opportunity and I will give them A+ for this grading criteria.
Important Update
Credit card payments for Nigeria are live as well as automatic bank transfer. Withdrawals are processed as well using Paystack. So, it's all automated and instant on TerraceX!
Important Links
Buy CREDIT at Catex Exchange and Bitforex Exchange
Sign up at TerraceX exchange and start staking 100% annually with MiniPOS Feature
Learn to stake CREDIT with the best staking reward system here
Disclaimer: This is a paid press release. Readers should do their own due diligence before taking any actions related to the company, product or service. BitcoinAfrica.io is not responsible, directly or indirectly, for any loss or damage caused by or in connection with the use of or reliance on any content, product or service mentioned in this press release.