DexAge – Optimising Profit Earning Opportunities For Traders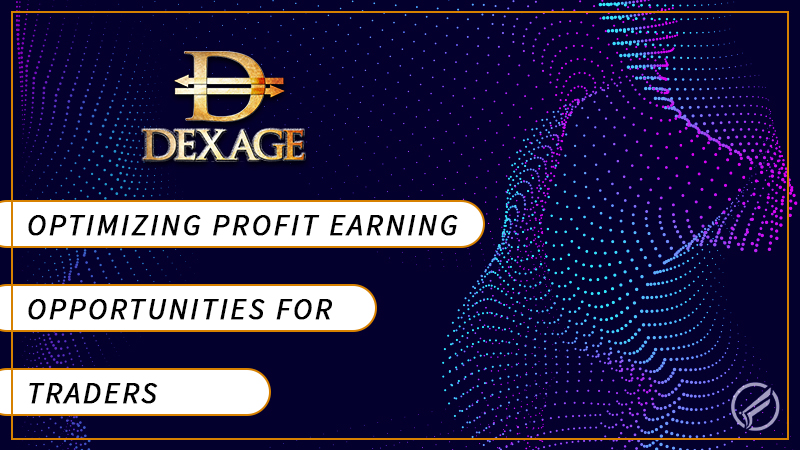 There are 200 crypto exchanges across the globe that facilitate the trading of over 1,568 cryptocurrencies. It is quite evident that the growth of cryptocurrency trading domain is progressing at an exponential rate. However, traders and investors are still dealing with many inefficiencies that keep them from harnessing optimum profits from their trades. This is because a majority of these exchanges are operated on a centralised architecture, which results in challenges including high volatility, security and privacy threats, high transaction fees, etc.
DexAge – Bringing Decentralised Approach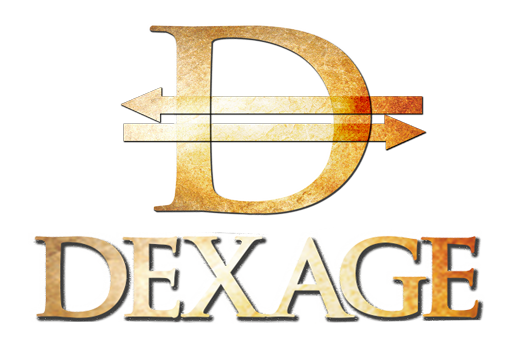 DexAge is an unconventional decentralised exchange solution that plans to eliminate the above-mentioned challenges of the crypto trading domain and make it more user-centric. In order to bring this plan into effect, the platform has incorporated the decentralised peer-to-peer transaction system of blockchain technology. Through blockchain technology, the ecosystem aims to develop a permissionless, trustless, and decentralised p2p trading and lending system that offers optimum transparency, security, and efficiency in the crypto-trading process. One of the highlights of DexAge is that it will be operated by users, traders, and investors through an extensive social web. 
Prominent Components of DexAge
P2P Crypto to Crypto Exchange
DexAge platform enables P2P crypto to crypto exchanges that facilitate users with the opportunities to retain full control over their trading activities within the network. Moreover, all transactions are processed via smart contract, which ensures users of optimum security and transparency. To further strengthen the fund security, the money invested within the network are stored in permissionless wallets that are controlled by users. The role of a DEX in a crypto exchange process remains limited to confirming the availability of adequate funds in each party's account, verifying the credibility of the transaction, and balancing the trade request from the order book.
It allows users from across the globe to exchange crypto assets in fiat money, thereby increasing the liquidity of DXG token (native coin of the platform). Users can post their advertisements along with exchange rates and payment methods on the platform. The interested users can either meet up with the concerned party and pay in cash or trade through online banking. The transfer of crypto assets, on the other hand, can be implemented directly from the personal wallet of the users.
The P2P crypto loan services allow users to retain their digital assets in case they speculate the value of a particular cryptocurrency might appreciate in the coming years. DexAge enables users to stake their crypto assets as collateral and avail a loan of the same value to boost their investment opportunities
The P2P DAPP Based on Social Web
DexAge team intends to develop a P2P mobile chat application wherein users will be able to perform exchange activities as well as connect with other users in real-time. By offering a personalised communicational panel, it reinforces the concept of being a user-centric exchange platform. Through P2P DAPP users can execute:
Crypto to crypto exchanges

P2P Lending

DXG chat

Escrow trading
DexAge Listing Agreement
DexAge token (DXG) is an ERC 20 Ethereum based token. The platform has circulated a total of 5 Billion AXG token and set the soft cap value at USD 5 Million. The platform has also secured a token listing agreement with Latoken wherein the latter will be offering DXG tokens from January 15th, 2019. The DXG tokens will also be listed for trading on Latoken post the crowd sale. The minimum purchase value is USD 10 and the platform presently accepts BTC, ETH, LTC cryptocurrencies for payment. The token sale started from November 30th, 2018 and will last till February 28th, 2019, and users can acquire the tokens from https://dexage.io. The tokens are distributed in the following manner:
45% – Crowdsale

15% – Team

15% – Reserved

10% – Airdrop and Bounties

5% – Core Investors
Furthermore, the funds collected from the token sale will be allotted in the following way:
40% – Marketing, branding, and education

40% – Platform development

20% – Contingency Plan
DexAge – A Fair and Secure Crypto-Trading Platform
DexAge has developed a decentralised, trustless and permissionless exchange ecosystem to eliminate the existing challenges associated with the centralised exchanges, thereby optimising the profit-earning potentials of traders and investors alike. Moreover, DexAge is entirely controlled and managed by its users, traders, and investors, ensuring flexibility in the overall crypto trading process. 
For more information visit https://dexage.io/
Email : info@dexage.com
Facebook : https://www.facebook.com/dexagetech
Twitter : https://twitter.com/dexagetech
Telegram : https://t.me/dexage
Linkedin : https://www.linkedin.com/company/dexage
Youtube : https://www.youtube.com/channel/UC8E50dMj-cXE2GHw6e3ZiAw
Disclaimer: This is a paid press release. Readers should do their own due diligence before taking any actions related to the company, product or service. BitcoinAfrica.io is not responsible, directly or indirectly, for any loss or damage caused by or in connection with the use of or reliance on any content, product or service mentioned in this press release.

ND Labs Launches Crypto Exchange Software Development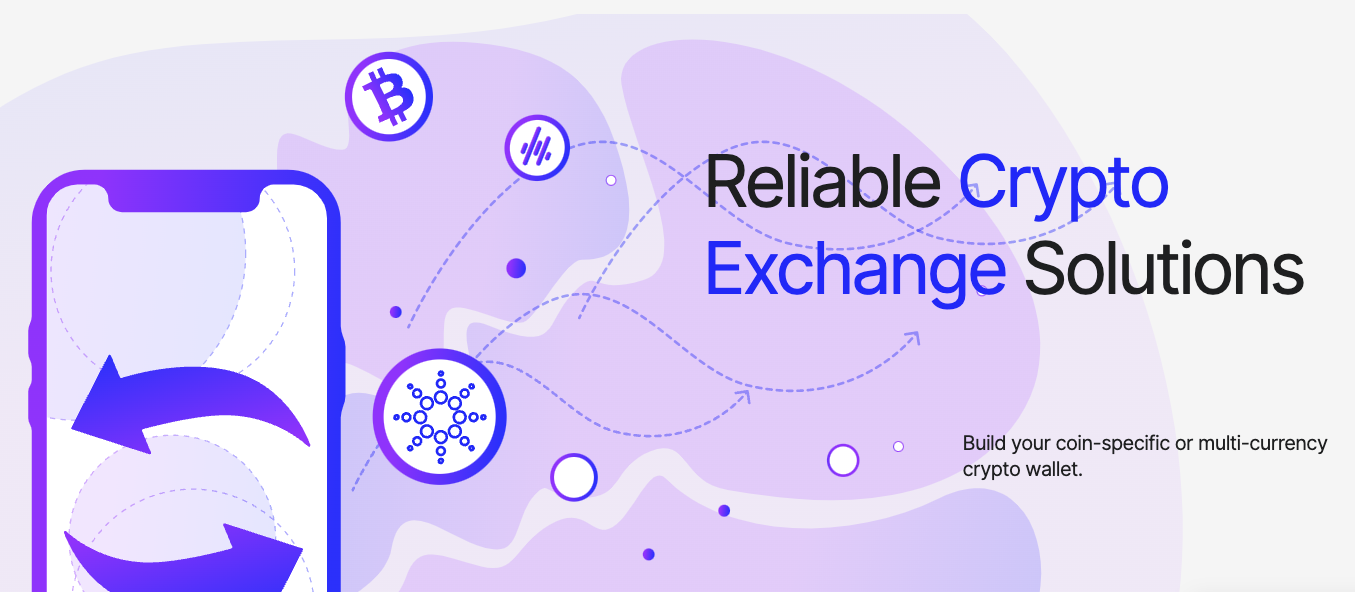 ND Labs, an international blockchain consulting and development company with offices in Poland and the United States, has recently announced the launch of crypto exchange development services.

ND Labs understands that cryptocurrencies are gaining even more popularity and predict their mass adoption in the future. Thus, the company offers full-cycle development services to IT businesses and non-IT enterprises from various industries, including retail, construction, oil & gas, etc.
Dmitry Khanevich, co-founder and CEO of ND Labs, commented on the news:
"Launching a crypto exchange is a good business idea. First, there is a growing demand for such platforms as digital currencies are becoming more widely used. Second, they can generate constant profit by charging fees for each transaction. Third, they are relatively easy to set up and maintain. Finally, they offer lots of flexibility, which makes them ideal for businesses of all sizes. If you lack the necessary skills or knowledge to build a crypto exchange, that's where our blockchain expertise will be helpful."
What is a crypto exchange?
A crypto exchange is a trading platform that allows users to buy and sell digital assets in a peer-to-peer manner, which means there is no third party involved. For instance, users can buy cryptocurrencies for fiat money and then trade them.
How to develop a crypto exchange platform?
Choose the platform type.

It can be a crypto trading app as well as a centralized, decentralized, or hybrid cryptocurrency exchange.

Build key features.

They include user authorization and verification, a trading engine, a crypto wallet, an intuitive user interface, and market and liquidity provider integration.

Add nice-to-have and advanced features.

They are manageable user profiles, portfolio tracking, push notifications, loyalty programs, a knowledge base, data analytics, NFT trading abilities, automated strategies, etc.

Meet regulatory compliance.

Depending on the jurisdiction you are going to work in, you will have to comply with GDPR, KYC, KYT, AML, and other requirements.
Develop a crypto exchange platform.
About ND Labs
ND Labs is an international company that offers blockchain consulting and development services. They build blockchain-powered solutions for businesses of all sizes from various industries, such as logistics, real estate, insurance, etc. The company's team consists of experienced blockchain professionals who focus on strategic outcomes and help clients generate long-term profits. 
Contact
For more details and updates, visit:
Disclaimer: This is a press release. Readers should do their own due diligence before taking any actions related to any company, product, or service mentioned in this article. BitcoinAfrica.io is not responsible, directly or indirectly, for any loss or damage caused by or in connection with the use of or reliance on any content, product, or service mentioned in this post. 

Get Lucky Tickets for World Cup Bets on 1xBit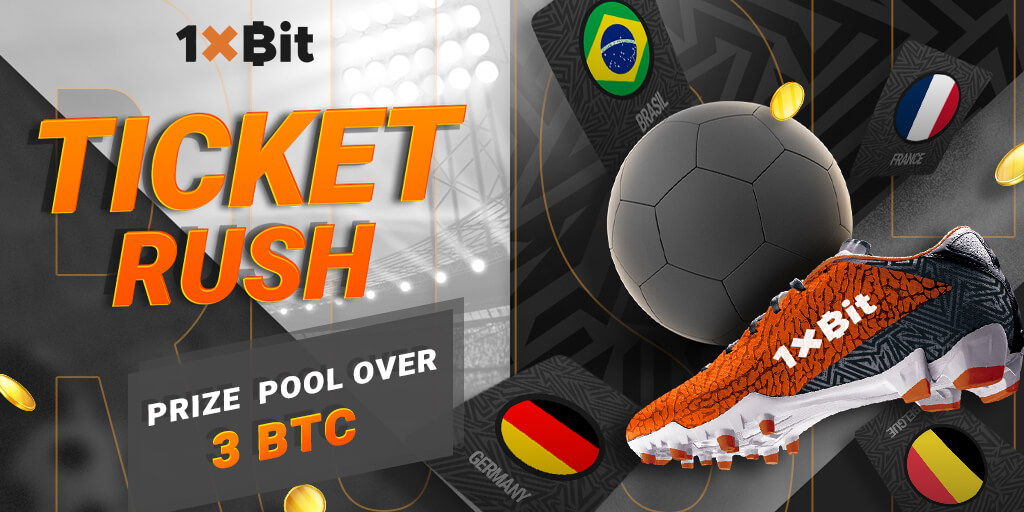 The long-awaited World Cup 2022 is here, bringing many opportunities to win big. Are you excited about seeing your favorite players on the pitch? Then the World Cup is an opportunity not just to do that but also to win big from your passion. 
Participating in 1xBit's Ticket Rush is all you need to have a fun World Cup experience. This tournament offers you the avenue to stay on top of the game, enjoying fascinating matches and securing impressive prizes.

1xBit has created Ticket Rush with numerous fanciful prizes that could change your entire gambling experience. With multiple prize draws designed to select many winners, you have a chance at winning big. The prize pool is 3 BTC, with numerous winners per category. 
To participate in the offer, you must log in or register on 1xBit. Proceed to the offer page, click "Take part," and bet on World Cup 2022!
Participants collect tickets for bets on World Cup 2022 matches. There are three ticket categories:
Individual match tickets – for bets on any World Cup matches

 

Supporter tickets – for bets on the picked 8 countries during the group stage

 

Play-off tickets – for bets on play-off matches

 
For the Individual match tickets prizes, the 1st place winner will emerge with 500 mBTC. The first-place winner in the Supporters' tickets prize draw goes home with 10 mBTC, while the first-place winner in the Play-off tickets prize draw will win 250 mBTC. 
1xBit: Your Best Bet
Ticket Rush is one of the many tournaments designed by 1xBit to help players profit from their passion while enjoying the World Cup. With 1xBit, you can rest assured about sumptuous prizes that make your gambling experience worthwhile.
As the fastest and leading crypto sportsbook, 1xBit is passionate about rewarding players' efforts in an exciting fashion. The platform provides its users with numerous benefits to maximize the crypto gambling space. 
You can make bets on 1xBit using over 40 supported cryptocurrencies. This crypto adoption eliminates the need for fiat currency. It removes the stress of first converting your cryptocurrency to fiat before depositing it in a sportsbook to bet on your favorite games. 
Instead, you can utilize these currencies directly, allowing you to maximize their value without losing any of it to conversion fees. Even more, 1xBit is constantly looking for relevant partnerships and new coins to add. 
You also enjoy instant payouts with zero fees. This allows you to enjoy your winnings without adversely affecting the platform's fee structure. 1xBit also provides educational blogs on crypto gambling to help you get started with the necessary tips to navigate the field. Whether a beginner or a veteran, 1xBit covers all you require.
Additionally, 1xBit offers users a Welcome Bonus of up to 7 BTC following their first 4 deposits – it gives you the required jumpstart to experience the platform and play your favorite games. 
Final Thoughts
All roads lead to Qatar for the 2022 World Cup, and you don't want to miss out on any match. With the Ticket Rush tournament, you can spice up your experience and win crypto!
Disclaimer: This is a press release. Readers should do their own due diligence before taking any actions related to any company, product, or service mentioned in this article. BitcoinAfrica.io is not responsible, directly or indirectly, for any loss or damage caused by or in connection with the use of or reliance on any content, product, or service mentioned in this post. 

Crypto Lists Announce Bitcoin Maximalist as Head of Content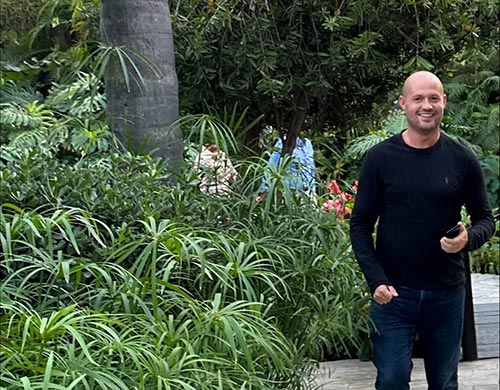 CryptoLists.com is delighted to announce the arrival of the new Head of Content, Tom White.
Tom is now a key member of the speedily growing crypto info site, with ambitions to take the content up a level and define and refine the tone of voice. A keen follower of crypto and Bitcoin, in particular on a personal level, he's well acquainted with blockchain and DeFi technology and has been investing in digital assets for some time.
In other news, Crypto Lists are also pleased to announce an updated mission statement and a new slogan: Crypto Done Smarter. 
As a native English speaker, Tom is well-positioned to take over the tone of voice and editorial oversight of the website, which was founded by two Scandinavians. Alongside this, Tom's main focus will be to ensure that fresh and informative news articles are released even more frequently, and reviews of new coins and brokers are published swiftly.
Tom White – A Bitcoin Maximalist?
While open to the potential of various altcoins, as somewhat of a Bitcoin Maximalist, Tom sees Bitcoin as digital gold of the new economy. A keen chart-watcher, he's excited about the next halving event in 2024 and seeing how high BTC can go during the next bull run. A bull run where he believes incredible new ATHs will be reached. A full review of Bitcoin with breaking news, FAQ, historical background, and the most recent updates can be found at https://www.cryptolists.com/coins/btc/. 
Things Tom will oversee
During his first week at the company, Tom has covered subjects surrounding changes within the traditional banking sector in regard to crypto, as well as a multitude of other topics. Being such a big advocate of Bitcoin and its potentially revolutionary capabilities, a topic he found especially interesting is how to survive on Bitcoin. He recently published a piece about Arnhem, a Dutch town that some call the world's only Bitcoin city. Alongside such specific topics, he will be making sure that the Crypto Lists brand voice is consistent across both the website and all externally facing written comms.  
Upcoming events in Africa
Tom will also write articles and releases about recent and upcoming Bitcoin and crypto events. In the near term, one such event is the Ghana DeFi Summit 2022.
Crypto Lists – Crypto Done Smarter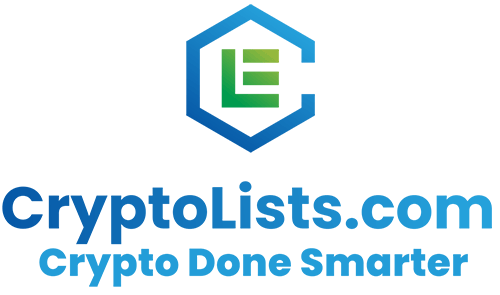 Tom also brought his creative mind to the forefront when brainstorming the new brand mission alongside the wider team. Crypto Lists had been searching for a new slogan, that is both accurate, descriptive, as well as evergreen – taking into consideration the future developments and growth of the company. Along with the senior leadership, a general consensus was reached: Crypto Done Smarter.
Why smarter? Well, Crypto Lists is there to help people make more informed decisions. The entire ecosystem of the site revolves around educating people on the crypto space, and the coins, platforms, brokers, exchanges and at the same time doing reviews of blockchains that compose it. In a nutshell, Crypto Lists is a site where you learn to make smarter decisions in the crypto space.
Disclaimer: This is a press release. Readers should do their own due diligence before taking any actions related to any company, product, or service mentioned in this article. BitcoinAfrica.io is not responsible, directly or indirectly, for any loss or damage caused by or in connection with the use of or reliance on any content, product, or service mentioned in this post.