DexAge – Optimising Profit Earning Opportunities For Traders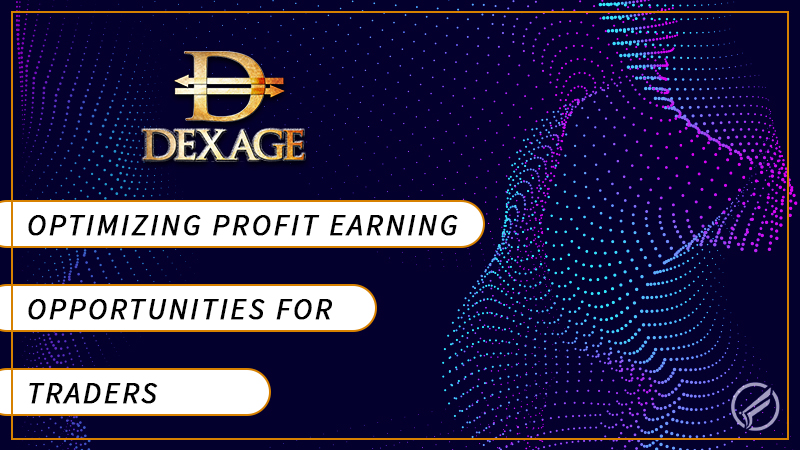 There are 200 crypto exchanges across the globe that facilitate the trading of over 1,568 cryptocurrencies. It is quite evident that the growth of cryptocurrency trading domain is progressing at an exponential rate. However, traders and investors are still dealing with many inefficiencies that keep them from harnessing optimum profits from their trades. This is because a majority of these exchanges are operated on a centralised architecture, which results in challenges including high volatility, security and privacy threats, high transaction fees, etc.
DexAge – Bringing Decentralised Approach
DexAge is an unconventional decentralised exchange solution that plans to eliminate the above-mentioned challenges of the crypto trading domain and make it more user-centric. In order to bring this plan into effect, the platform has incorporated the decentralised peer-to-peer transaction system of blockchain technology. Through blockchain technology, the ecosystem aims to develop a permissionless, trustless, and decentralised p2p trading and lending system that offers optimum transparency, security, and efficiency in the crypto-trading process. One of the highlights of DexAge is that it will be operated by users, traders, and investors through an extensive social web. 
Prominent Components of DexAge
P2P Crypto to Crypto Exchange
DexAge platform enables P2P crypto to crypto exchanges that facilitate users with the opportunities to retain full control over their trading activities within the network. Moreover, all transactions are processed via smart contract, which ensures users of optimum security and transparency. To further strengthen the fund security, the money invested within the network are stored in permissionless wallets that are controlled by users. The role of DexAge in a crypto exchange process remains limited to confirming the availability of adequate funds in each party's account, verifying the credibility of the transaction, and balancing the trade request from the order book.
It allows users from across the globe to exchange crypto assets in fiat money, thereby increasing the liquidity of DXG token (native coin of the platform). Users can post their advertisements along with exchange rates and payment methods on the platform. The interested users can either meet up with the concerned party and pay in cash or trade through online banking. The transfer of crypto assets, on the other hand, can be implemented directly from the personal wallet of the users.
The P2P crypto loan services allow users to retain their digital assets in case they speculate the value of a particular cryptocurrency might appreciate in the coming years. DexAge enables users to stake their crypto assets as collateral and avail a loan of the same value to boost their investment opportunities
The P2P DAPP Based on Social Web
DexAge team intends to develop a P2P mobile chat application wherein users will be able to perform exchange activities as well as connect with other users in real-time. By offering a personalised communicational panel, it reinforces the concept of being a user-centric exchange platform. Through P2P DAPP users can execute:
Crypto to crypto exchanges

P2P Lending

DXG chat

Escrow trading
DexAge Listing Agreement
DexAge token (DXG) is an ERC 20 Ethereum based token. The platform has circulated a total of 5 Billion AXG token and set the soft cap value at USD 5 Million. The platform has also secured a token listing agreement with Latoken wherein the latter will be offering DXG tokens from January 15th, 2019. The DXG tokens will also be listed for trading on Latoken post the crowd sale. The minimum purchase value is USD 10 and the platform presently accepts BTC, ETH, LTC cryptocurrencies for payment. The token sale started from November 30th, 2018 and will last till February 28th, 2019, and users can acquire the tokens from https://dexage.io. The tokens are distributed in the following manner:
45% – Crowdsale

15% – Team

15% – Reserved

10% – Airdrop and Bounties

5% – Core Investors
Furthermore, the funds collected from the token sale will be allotted in the following way:
40% – Marketing, branding, and education

40% – Platform development

20% – Contingency Plan
DexAge – A Fair and Secure Crypto-Trading Platform
DexAge has developed a decentralised, trustless and permissionless exchange ecosystem to eliminate the existing challenges associated with the centralised exchanges, thereby optimising the profit-earning potentials of traders and investors alike. Moreover, DexAge is entirely controlled and managed by its users, traders, and investors, ensuring flexibility in the overall crypto trading process. 
For more information visit https://dexage.io/
Email : info@dexage.com
Facebook : https://www.facebook.com/dexagetech
Twitter : https://twitter.com/dexagetech
Telegram : https://t.me/dexage
Linkedin : https://www.linkedin.com/company/dexage
Youtube : https://www.youtube.com/channel/UC8E50dMj-cXE2GHw6e3ZiAw
Disclaimer: This is a paid press release. Readers should do their own due diligence before taking any actions related to the company, product or service. BitcoinAfrica.io is not responsible, directly or indirectly, for any loss or damage caused by or in connection with the use of or reliance on any content, product or service mentioned in this press release.
The Blockchain and AI Africa Conference 2020 is Moving Beyond the Hype

Are you prepared for the disruption that blockchain technology and Artificial Intelligence (AI) is presenting as part of the Fourth Industrial Revolution (4IR)?


They are shaking up the status quo of several industries, with the potential to manifest in many spheres of operations. AI's business value in Africa is set to surpass $45bn by 2025. With a population that's 1,3-billion strong, Africa could leverage its demography to bolster development. Around 60% of Africans are under the age of 25, and the continent has a growing working-age population. It's a window of opportunity for economic growth, which could be leapfrogged with AI. It is, therefore, becoming increasingly necessary to understand how this growth is being translated into real-world commercial solutions. 
Africa's leading Blockchain and AI conference will bring together hundreds of attendees from around the globe to discuss the future and convergence of blockchain technology and AI and how these technologies are addressing urgent challenges in Africa.
The conference will showcase how companies and individuals alike are already using these technologies, what some of the most interesting use cases and applications are, the limitations, security, scaling and implementation issues that exist as well as what regulations are being considered and implemented across various jurisdictions. 
WHO WILL ATTEND?
With networking high on the agenda for all who attend, the benefits are numerous for attendees and exhibitors alike. 
Join CEOs, CIOs, COOs, CTOs, Heads of Data Science, Heads of Innovation and Strategy, Heads of IT, Heads of Information Security, Heads of Engineering, Heads of IT Architecture, Heads of Emerging Technology, Heads of Development, Technical Advisors, Heads of Strategy, Heads of Risk and Compliance, Regulators, Lawyers, Business Transformation, Data Architecture, Heads of Applications, Heads of Digital, Investors, Venture Capitalists, Software Engineers, Research Managers, Development Managers, Marketing Managers, Developers, Blockchain and Cryptocurrency Start-ups and Enthusiasts and more!
WHY YOU SHOULD ATTEND
Attend the conference and gain valuable insight into:
How blockchain technology and AI is impacting various industries: real-world case studies from organisations who have started their blockchain and AI-related ventures

Developing strategies for successful blockchain and AI implementation

Exceeding customer expectations by meeting consumer demands of the future

Discovering which processes can be automated to improve productivity and reduce human errors

Discovering how blockchain technology and AI can change existing products and services in order to improve customer service and increase efficiency

Harnessing the full potential of data to increase loyalty and retention
Meet some of the industries' leading visionaries with previous partners including IBM, Microsoft, ConsenSys, SAP, BankservAfrica and many more. Cut through the hype and join us for networking, thought-provoking discussions and talks, about the world-changing application of blockchain technology and AI.
Secure your seat for the Blockchain and AI Africa Conference 2020! << REGISTER NOW for the Blockchain and AI Africa Conference 2020 >>
BLOCKCHAIN AND AI AFRICA CONFERENCE INVITES INDUSTRY TRAILBLAZERS
Place your brand at the epicentre of African blockchain technology and AI by showcasing your brand through speaking, sponsoring and exhibiting opportunities at the Blockchain and AI Africa Conference 2020. We attract 600+ key stakeholders and media across the African and global blockchain ecosystem, creating the ideal opportunity to communicate your brand, products and services. 
SPONSOR
Become a sponsor and gain exposure for your product and services with investors, traders, business, technology providers, regulators, entrepreneurs, enthusiasts and innovators.
EXHIBIT
Exhibit and connect with potential customers and partners. Increase awareness of your company and attract new business.
Submit your paper here for a speaking opportunity.
Introducing a Keynote Speaker 
Well known, derivatives trader and consultant, Tone Vayes is one of the Keynote Speakers. 

Tone has worked on Wall Street for almost 10 years starting as a Risk Analyst at Bear Stearns and later becoming a VP at JP Morgan Chase in the aftermath of the 2008 financial crisis. His expertise is in economic trends, trading and risk analysis. Ever since getting involved in the cryptocurrency ecosystem in early 2013, he has been very active in spreading the relevance and importance of this technology. Tone has been featured in several documentaries such as Magic Money and Bitcoin – Beyond the Bubble. Tone is now an independent content creator at ToneVays.com and on his YouTube Channel focused on sound economics and finance. 
Meet some of our amazing speakers!
We are delighted to welcome our confirmed speakers who are recognised as thought leaders in the blockchain industry. Some of the speakers sharing their knowledge are: 
About Bitcoin Events
Since inception, Bitcoin Events have cut through the hype and challenged the critics to educate, upskill and drive long-term thinking on the strategic benefits of cryptocurrencies and blockchain technology for businesses, governments, citizens, and society. Have a look at the photos and videos of past conferences.
For more information on the Blockchain and AI Africa Conference 2020 visit our website at www.blockchainafrica.co or email us at info@blockchainafrica.co. 
See You at the Blockchain and AI Africa Conference 2020 in Johannesburg!
<< REGISTER NOW for the Blockchain and AI Africa Conference 2020 >>
Disclaimer: This is a press release. Readers should do their own due diligence before taking any actions related to the company, product or service. BitcoinAfrica.io is not responsible, directly or indirectly, for any loss or damage caused by or in connection with the use of or reliance on any content, product or service mentioned in this press release.
​BBOD Launches World's First Zero-Fee, Non-Custodial Crypto Derivatives Trading Platform

HONG KONG, 15th November 2019 – ​BBOD​, world's first zero-fee, non-custodial crypto derivatives trading platform with an unprecedented level of security and transparency, is now live and open for business.
The lack of transparency, trust, and adequate fund security at centralised exchanges has grown urgent demand for better custodial practices, separating user funds from the funds of the holdings of the exchange.
During a recent press conference, Jacob Ruczynski, CEO at BBOD, explained the security feature: "​At BBOD, custody of cryptocurrencies is completely separate from the exchange. As a result, our platform does not hold private keys to the client's balances. Instead, each client holds their funds in a decentralised smart contract account. No private keys are created. Therefore, the keys can not be stolen by hackers​."
"​All user balances are updated daily and visible on the Ethereum blockchain. The public may monitor in near real-time the number of users registered, their balances and the total amount of funds at the exchange. This design allows BBOD to pass proof-of-solvency and proof-of-reserves audits using solely publicly available data." ​he added.
BBOD partners with ​TrustToken to offer the world's first TUSD-settled perpetual futures contracts with up to 50x leverage, allowing market participants to go long or short on various cryptocurrencies, empowering them to express sentiment and manage risk more effectively using a stablecoin collateral. The instrument has no expiration dates, unlike fixed maturity futures.
Ryan Rodenbaugh, Business Development Lead at TrustToken, said: ​"We're excited to continue developing TUSD to better meet the demands of modern markets. Starting as a better way to move money to becoming a staple currency across spot markets, TUSD is proud to now serve the futures and derivatives markets. Empowering crypto traders to enter these enormous markets is part of our ongoing commitment to growing the utility, credibility, and accessibility of cryptocurrencies, and we're proud to be doing it with BBOD."
BBOD is to become the most liquid and secure marketplace to trade altcoins with high leverage aiming to list perpetual futures contracts on +50 cryptocurrencies by the end of 2020.
In the first stage, the BBOD platform will offer perpetual contracts on the following 17 underlying cryptocurrencies against TUSD with up to 50x leverage: Bitcoin, Ethereum, Ripple, EOS, Tron, NEO, Binance, Litecoin, Stellar, Cardano, IOTA, Monero, NEM, ICON, Elastos, Decred, Digibyte.
BBOD Chief Economist, Piotr Arendarski Ph.D., said: ​"The cryptocurrency derivatives space still lacks professional, reliable marketplaces to trade altcoins with high leverage, and this is what we provide on our trading platform. We apply the same standards in terms of risk management and compliance as you would see in the established finance space.
"The firm has a number of additional futures contracts on altcoins and on crypto indices in the pipeline and plans to expand its range of services," he added.
In the next stage, the zero-fee BBD-settled market will be launched with 4 contracts: BTC, ETH, EOS, LTC vs. BBD on December 9th, 2019. There will be no transaction fees (zero) on the BBD-settled futures markets (eg. BTC/BBD perpetual contract). Traders need to use the BBD token as collateral, so balances and PnL is denominated in BBD.
Additionally, BBOD will be conducting a non-dilutive public offering of 8,000,000 BBD tokens which is starting on the 19th of November, 2019. Interested parties may purchase BBD tokens with up to a 60% discount in relation to the intended price of the token at the BBD/TUSD spot market; to be launched on December 10, 2019.
To learn more about BBOD's cryptocurrency derivatives trading platform, visit the official website at http://www.bbod.io.
Disclaimer: This is a press release. Readers should do their own due diligence before taking any actions related to the company, product or service. BitcoinAfrica.io is not responsible, directly or indirectly, for any loss or damage caused by or in connection with the use of or reliance on any content, product or service mentioned in this press release.
South Africa's First Ever Blockchain-based Property Register Pilot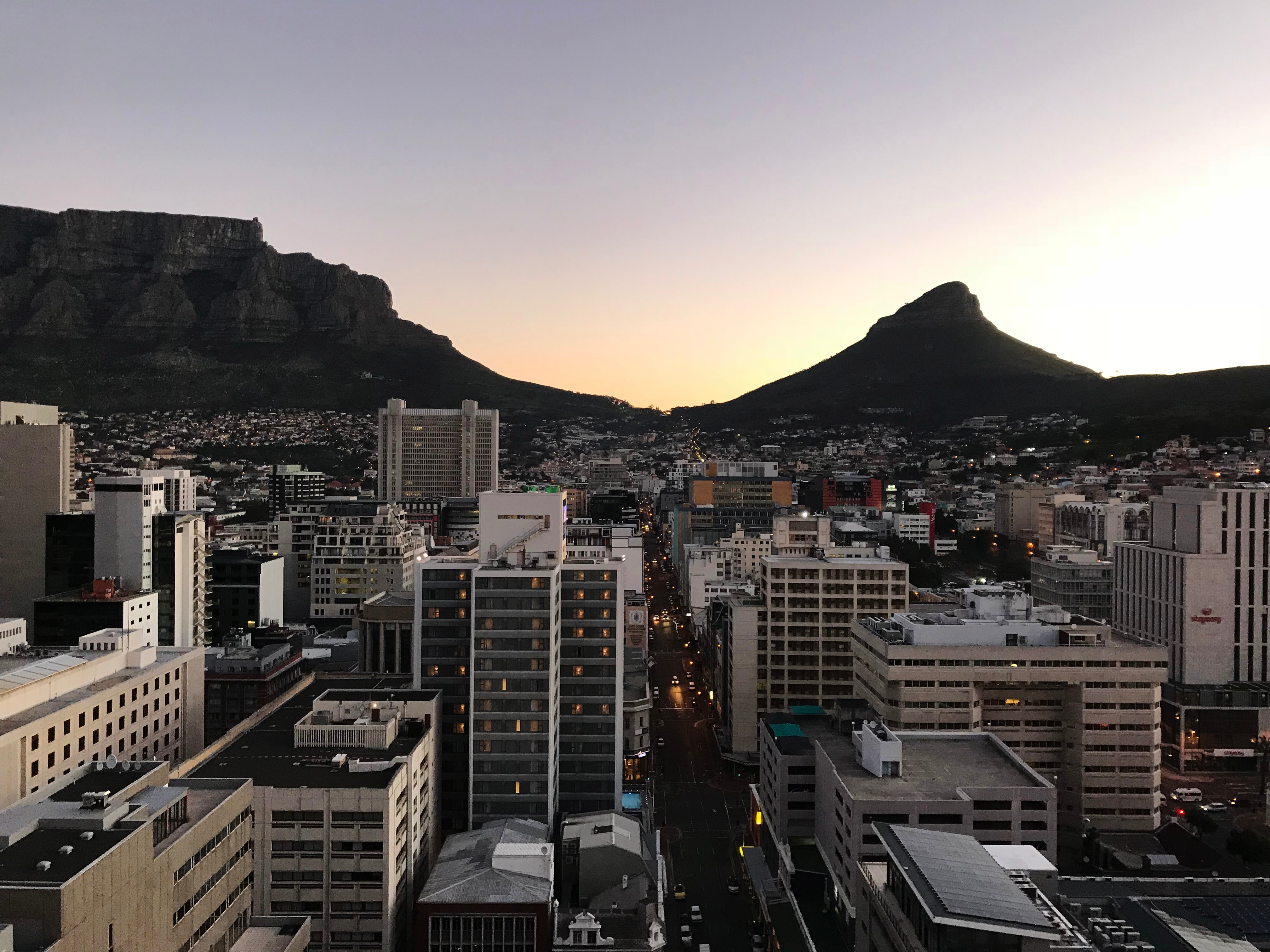 The Centre for Affordable Housing Finance in Africa (CAHF) (HousingFinanceAfrica.org), research consultancy 71point4 and Seso Global have partnered to develop South Africa's first blockchain-based property register. The pilot study area consists of almost 1 000 properties located in four sites in Makhaza, Khayelitsha. All the properties are Government-subsidised properties that have not yet been registered on Deeds Registry.
According to Daniel Bloch, the CEO of Seso Global, a blockchain property registry company, this will be the first working example of a blockchain-based property registry in South Africa. Aside from creating an immutable record of who owns which house, the Seso platform facilitates and records transactions such as sales and transfers out of deceased estates and integrates with third parties who facilitate transactions, including mortgage lenders. "For the time being, property owners will record these transactions at the Transaction Support Centre, a walk-in housing advice office created by CAHF and 71point4 located in the area. But over time, we will record transactions through the Seso app" says Bloch.
The benefit of the blockchain solution is that it allows the data to be stored in a decentralised, secure database that can be updated without any loss of historic data. This means there is a secure, back-to-back record of all transactions that is completely tamper-poof. Eventually, the vision would be to integrate this record into the Deeds Registry when other impediments to transfer have been removed.
South Africa has a serious titling problem. According to Kecia Rust, the CEO of CAHF, the government has built over three million RDP houses since democracy. But CAHF's analysis of deeds office data indicates that only 1.9 million of these properties have been registered. The National Department of Human Settlements, Water and Sanitation (NDHSWS) estimates that the title deed backlog for RDP properties built prior to 2014 currently stands at 511 752. These properties were given to beneficiaries, but no title deeds were registered and handed over. At the same time, there is a backlog of 351 470 title deeds on newer properties.
Registering these properties so long after they were built and handed over to subsidy beneficiaries is an administratively complex task. In some cases, original subsidy beneficiaries are no longer living in the properties. Some beneficiaries might have passed away, some might have tenants in their properties while others have sold their houses informally.
"To create a register of property owners we first had to go door to door to find out who lives in each property and to establish how they came to be there," says Melzer, founder and lead consultant at 71point4. "We hired a team of 17 enumerators and trained them to collect information and capture supporting documents. Thankfully we can leverage smartphone to collect the data, but it still requires a significant effort. It took us two months to cover these areas."
But the effort is well worth it. Properties in the area sell for over R200 000 informally – and would sell for more if they were listed on a trusted registry and were 'bankable'. This would enable buyers to obtain mortgage finance and create affordability. Without access to mortgages, buyers have to pay cash for a house or use an expensive unsecured loan. There are also significant benefits to the City of Cape Town of being able to access an accurate and up-to-date record of property ownership. Without it, the City cannot collect revenue from households in the area who are not indigent nor can City departments facilitate building plan approvals.
Next steps
In many cases in the pilot areas, the original beneficiary is still living in the property. "We hope that these properties can be registered in the deeds registry within a few months, and we are working closely with the City of Cape Town to facilitate that," says Melzer. "Where the beneficiary no longer lives in the property, we are in the process of tracing the beneficiary to confirm information we have gathered on who owns the property. We will also be working closely with the City on a resolution process where ownership is disputed."
It will take some time before all the required information has been collected and validated. It will also take time for validated properties to be registered on the deeds registry.  In the meantime, we will enable property owners and occupants to keep those records up to date.
"We will also be using Seso's platform to manage other client service requests that come to the Transaction Support Centre from all over Cape Town," says Rust. "These include helping clients to regularise informal sales and wind up deceased estates. Going forward, as the country moves towards an electronic deeds registry, we hope the lessons we have learned will provide valuable evidence to inform the development of accessible, secure, affordable and efficient mechanisms to facilitate property market transactions. This is important across the market, but particularly in entry-level segments of the market where existing mechanisms are simply too costly".
CAHF, Seso Global and 71point4 have a working agreement to extend this pilot into other areas and use cases. There are hundreds of thousands of RDP properties around the country where no primary transfer has taken place. In addition, in many areas where title deeds were issued, property owners have transacted informally, which means there is no longer an accurate record of ownership at the deeds registry. Blockchain-based solutions can help there too. Blockchain can also enable households who live in informal settlements and rural areas to record and maintain land records and secure their rights. "We are very pleased with the pilot results. We think the solution we have developed is scalable and replicable," says Bloch. That does not mean it is easy but "blockchain technology together with the potential value we can unlock makes it worthwhile," says Melzer.
Disclaimer: This is a press release. Readers should do their own due diligence before taking any actions related to the company, product or service. BitcoinAfrica.io is not responsible, directly or indirectly, for any loss or damage caused by or in connection with the use of or reliance on any content, product or service mentioned in this press release.