The Current State of Cryptocurrency Regulations in South Africa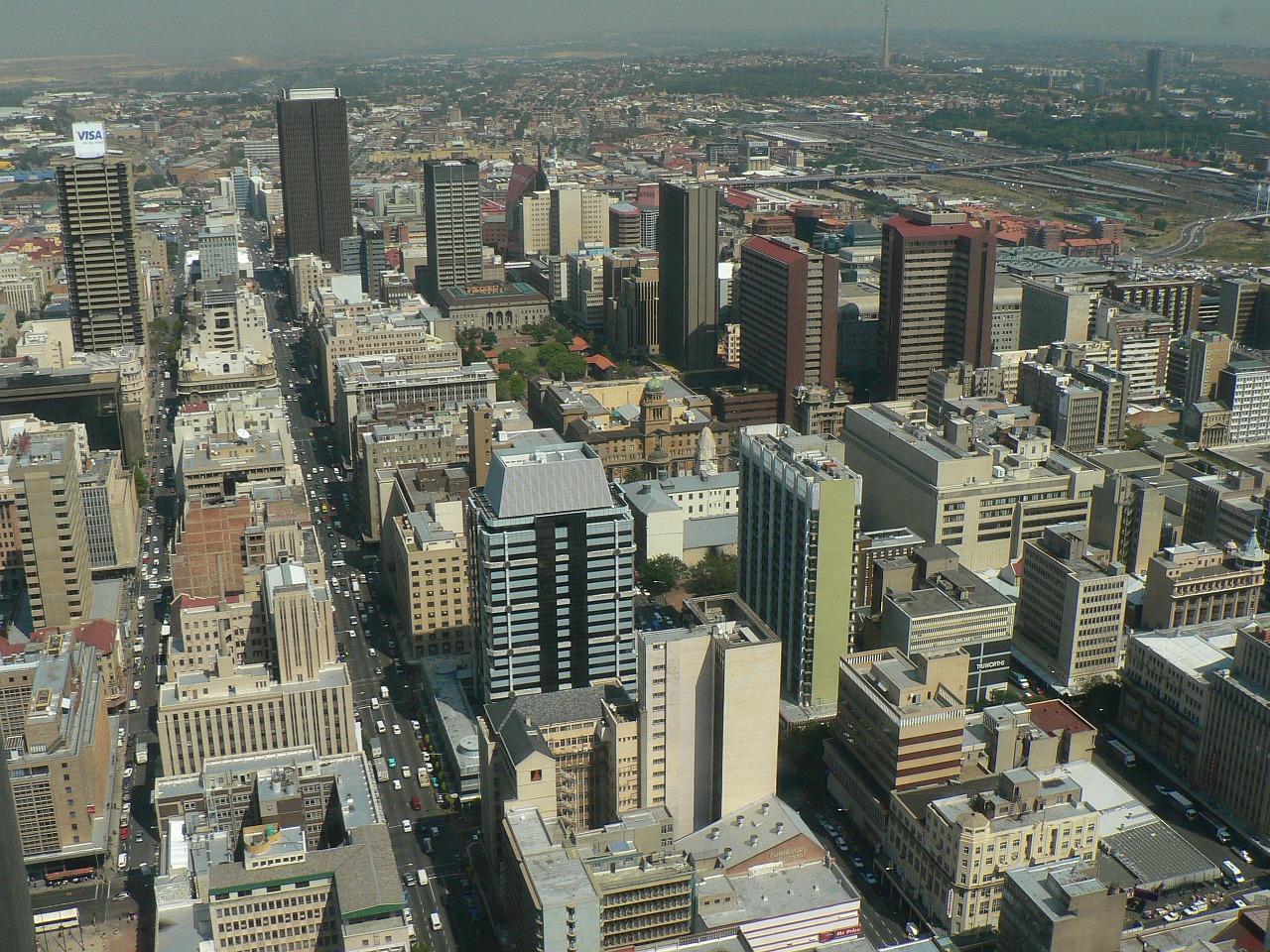 Changes in regulations can have a profound impact on digital asset investors. A supportive regulatory framework can provide a more secure trading environment that could attract more investors to this new digital asset class and spur on innovation. Conversely, regulations that are too strict can hamper positive developments in the cryptocurrency sector and the economic benefits that come from it.
In this article, we will discuss the current and potential future state of cryptocurrency regulations in South Africa.
Cryptocurrency Is Currently Not Regulated
Currently, cryptocurrencies are not regulated in South Africa, which means investors can legally buy and sell all types of cryptographic assets. However, there is no legal backstop for investors who lose funds by dealing on insecure exchanges or falling for cryptocurrency scams.
In the 'Position Paper on Virtual Currencies,' which the South African Reserve Bank (SARB) issued in 2014, the central bank cautioned South African citizens against the risks of investing in cryptocurrencies and highlighted that they are not legal tender in Africa's second-largest economy. Nonetheless, the position paper was well-received in the local bitcoin community as it meant that the central bank was adopting a laissez-faire, wait-and-see approach to crypto. This allowed local cryptocurrency and blockchain startups to flourish and led to a substantial increase in bitcoin trading volumes on local exchanges in the years to follow.
The Potential Future of Cryptocurrency Regulations in South Africa
On January 16, 2019,  the South African Reserve Bank published a consultation paper on policy proposals for cryptoassets, which has been composed by South Africa's Intergovernmental Fintech Working Group (IFWG).
The IFWG was established in 2016 with the aim "to develop a common understanding among regulators and policymakers of fintech developments, as well as policy and regulatory implications for the financial sector and economy." The working group is composed of members from NT, the SARB, FSCA, SARS, and FIC. In 2018, the Crypto Assets Regulatory Working Group was formed as part of the IFWG to focus on formulating a cryptocurrency regulation framework.
In the consultation paper, the Crypto Assets Regulatory Working Group looks at cryptocurrencies from two angles: financial trading and as a payment method.
To develop a regulatory framework for cryptocurrencies, the working group has proposed the following definition of crypto assets.
"Crypto assets are digital representations or tokens that are accessed, verified, transacted, and traded electronically by a community of users. Crypto assets are issued electronically by decentralised entities and have no legal tender status, and consequently are not considered as electronic money either. […] Crypto assets have the ability to be used for payments (exchange of such value) and for investment purposes by crypto asset users. Crypto assets have the ability to function as a medium of exchange, and/or unit of account and/or store of value within a community of crypto asset users."
The Crypto Assets Regulatory Working Group proposes that South Africa moves from its current unregulated position towards crypto assets to implementing what it refers to as "limited regulation."
Limited regulation would mean that all local cryptocurrency platforms that enable users to buy bitcoin in South Africa would have to adhere to anti-money laundering/combating the financing of terrorism (AML/CFT) rules as they would be classified as "accountable institutions" under the FIC Act. Moreover, exchanges would have to conduct customer due diligence, which would include the monitoring, record-keeping, and reporting of suspicious transactions as set out by the FATF recommendations.
The working group also recommends that businesses and individuals should be able to continue to accept cryptocurrencies as a payment method but that they will have to do so at their own risk.
What's Next?
The proposed regulations would mean that all investors looking to trade crypto assets would have to use exchanges that have adequate KYC/AML onboarding processes in place as set out by existing financial regulations. Anonymous trading of digital assets, for example on peer-to-peer exchanges, would not be permitted under the proposed rules.
Merchants who accept bitcoin and other digital currencies as payment methods would remain unaffected by the new "limited regulation" framework as they can continue to use cryptocurrencies as they please.
If you want to invest in digital assets such as bitcoin (BTC) and ether (ETH) using South African rand, visit Luno and start investing today.
Disclaimer: This paid sponsored post has been produced in partnership with Luno.
How to Deposit Money Into Your Betway Account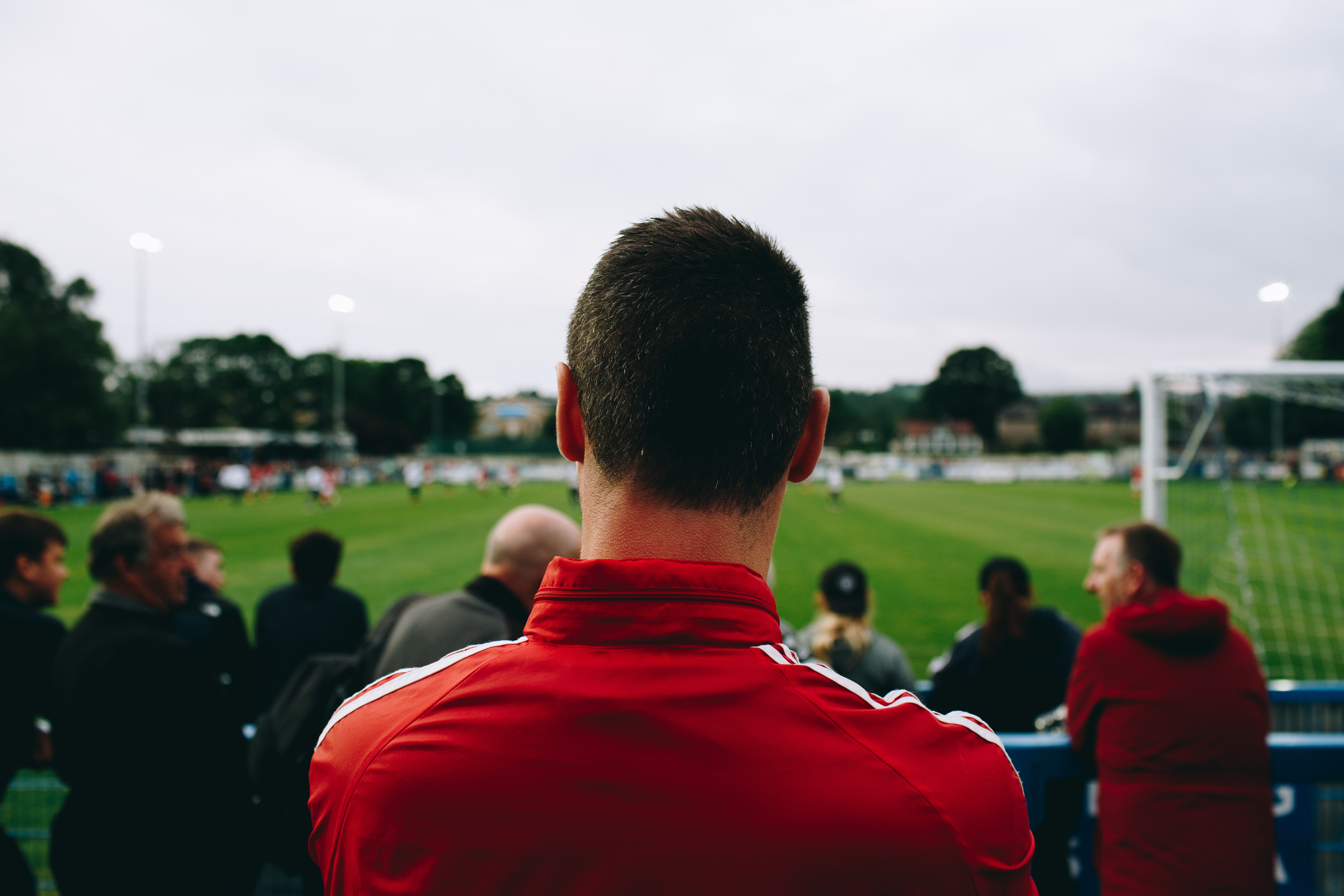 Betway is one of the leading sports betting sites in the world. The world of sports gambling has been growing for the past years. Betway has designed various methods that ensure that the whole market is satisfied.  So, wondering how to get started and how to deposit money into your Betway account?
The Top Methods to Deposit Money to Your Betway Account
Regardless of what country you are in, Betway has provided numerous options which you can deposit money. Here is a look at some of them, be sure to let us know which one is your favourite.
1. Debit or credit card
The use of Debit cards is very popular and convenient method to deposit funds into your Betway account. You can  opt to use either:
MasterCard

Visa

Electron.
How to deposit money using your debit card:
Click on the Betway banking option.

Select the option deposit funds via debit card.

Enter your

personal

details.

Enter the amount you would like to deposit.

Click Confirm.
Benefits:
Gives you instant access to your funds.

The Betway deposit charges will

be added

to your account.
On the other hand, you may decide to use a credit card. You can fund your credit card either through
How to deposit funds using your credit card:
Click the deposit button.

Select the credit card button.

Enter your credit card details.

Enter the amount you would like to deposit.
Advantages
You can access your funds instantly.

No fees will be charged on the credit card.
2. Neteller
Everything is done on the internet these days. Thus it is not a surprise when one has an e-wallet with them. Neteller is one of the go-to e-wallet options.
How to deposit funds using Neteller:
Select Neteller from the list of deposit options.

Enter your 12 digit Neteller account number.

Enter your 6 digit Neteller security number.

Enter your Betway password.

Select the amount you would like to deposit.

Click Confirm.
Benefits:
Funds are available instantly.

There are no fee charges while depositing.
3. Skrill
Skrill is also a wallet option. You can deposit funds directly from your  Skrill account to either your credit card, debit card or bank account.
How to deposit funds using Skrill:
Select the Skrill option.

Enter the amount you would like to deposit.

Enter you Betway password.

Your browser will direct you to your Skrill's account.

Enter you Skrill's account details.

Confirm your Betway deposits.
Benefits:
You have instant access to funds.

There is no fee charged once you deposit the funds.
4. PayPal
PayPal is one of the most popular wallets in the world. When it comes to using it you have options to deposit funds either to your credit card, debit card or bank account.
How to deposit funds using Paypal:
Click the deposit option and select Betway Paypal.

Enter the amount you would like to deposit.

Enter your Betway password.

Your browser will direct you to PayPal.

Enter your PayPal account details.

Click to confirm

the amount

to be deposited to your Betway account.
Benefits:
Instant access to funds.

No fees are charged when you deposit.
Disclaimer: This is a sponsored post. Readers should do their own due diligence before taking any actions related to the company, product or service. BitcoinAfrica.io is not responsible, directly or indirectly, for any loss or damage caused by or in connection with the use of or reliance on any content, product or service mentioned in this sponsored post.
Will Bitcoin Remain a Dominant Cryptocurrency?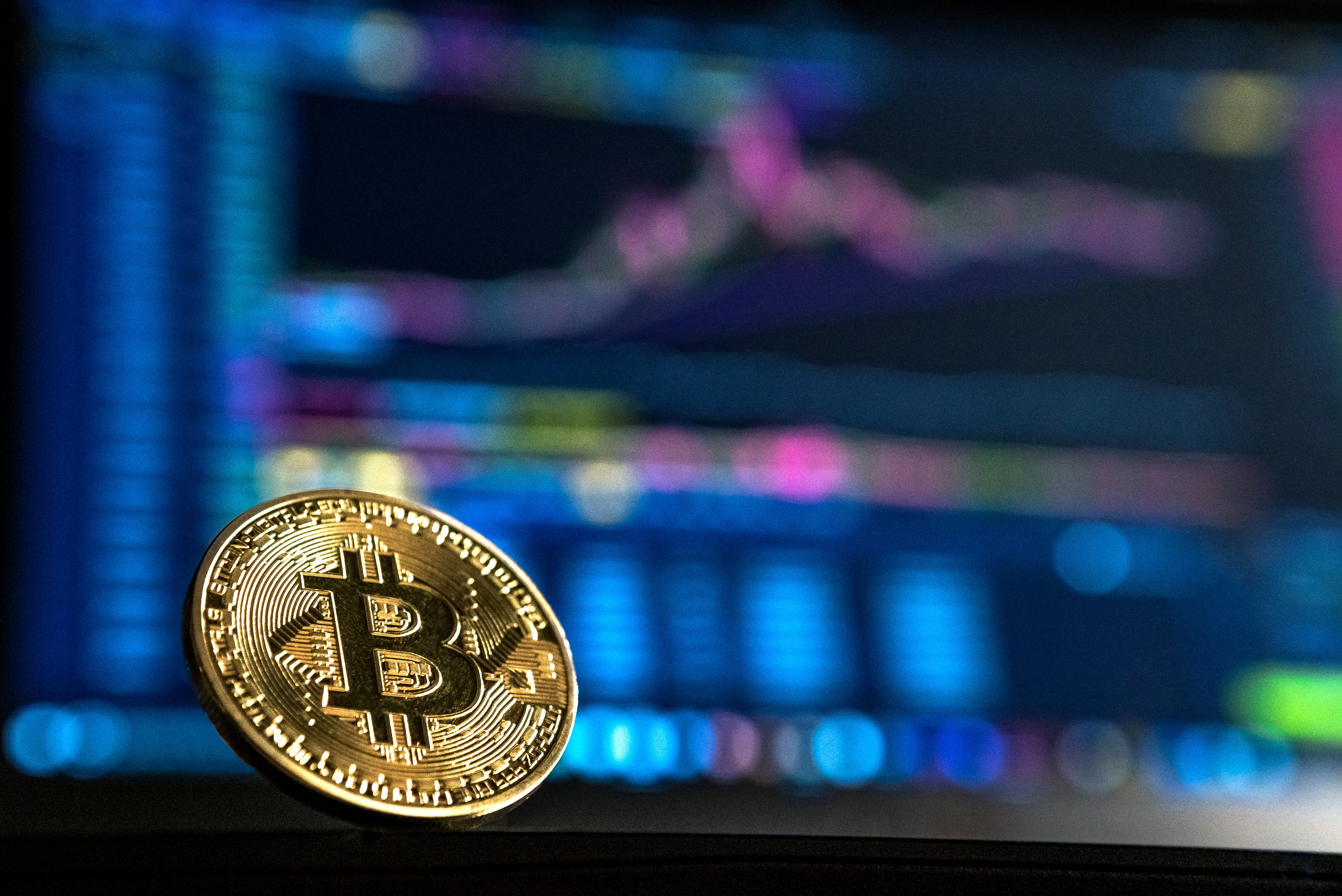 A Forecast for the Next Decade of Crypto
Cryptocurrency is young. Thursday — October 31, 2018 — will mark its first anniversary, 10 years since Satoshi Nakamoto's fateful email. It wasn't until January 2009 that the first Bitcoin block had been mined, and March 2010 that Bitcoin was first assigned a monetary value. Simple math shows that the anniversaries of those dates are still in the future.
Yet it's time to think about what this future will be like. Bitcoin has dominated the whole industry since its birth, dictating the trends on the market. However, now Ripple, Bitcoin Cash, and Ethereum are challenging the king. It's too early to say, but we might be heading towards a more competitive cryptocurrency market.
In this article we will:
Explain why Bitcoin was a dominant force on the market;

Review the significant alternative cryptocurrencies and their impact;

Predict the next 10 years of crypto, based on the current data.
Why Bitcoin Holds The Market Hostage
Satoshi Nakamoto was not the first to propose the idea of a privacy-focused value transaction system. He was standing on the shoulders of David Chaum, Douglas Jackson and Barry Dowey, Adam Back, as well as many other cypherpunk idealists.
And yet, the general public remembers only Nakamoto and Bitcoin. The absolute majority of the newcomers to crypto purchases Bitcoin and ignores the other currencies. This only increases the importance and influence of Bitcoin and leads more investors towards it.
According to CoinMarketCap, right now Bitcoin is claiming mind-boggling 52% of the total market capitalisation. Ethereum, which led to an ICO craze of late 2017, has less than 10%. Ripple has less than 9%. And it's not a good thing. Compare these three charts:
A Bitcoin capitalisation-over-time chart. Note the shape of the graph starting from 2017.
A cryptocurrency market capitalisation-over-time chart. Note the similar shape of the graph.
A capitalisation-over-time chart with Bitcoin removed. The shape of the graph is exactly the same.
The first two charts should be similar — after all, Bitcoin dominates the market. However, the last chart proves that Bitcoin has a significant influence on the value of the other currencies too. This situation is not healthy for the economy and makes the altcoins hostages to the Bitcoin.
Imagine if Apple had that much clout on the stock market. Imagine that everyone's stock would rise and fall in value according to Apple's decisions, news, and press releases. This situation would crush the businesses worldwide — but it will never happen. Apple's leadership is constantly challenged by other companies like Amazon, Microsoft, and Alphabet. In fact, Amazon might take over the next quarter, if the reports are accurate.
And yet, nothing even remotely similar ever happened on the cryptocurrency market. Which begs a question — will the next 10 years of cryptocurrency be equally dominated by Bitcoin?
What Can Challenge Bitcoin?
Bitcoin has 2070 competitors. However, even combined, they do not represent a proper competition. Take a look at the combined capitalisation-over-time chart:
However, the situation is slowly getting better. While back in 2013 Bitcoin controlled almost 90% of the market, it is "only" 52% right now. Moreover, some of the currencies begin to ignore the trends set by Bitcoin, becoming more and more independent. Let's review three of those currencies in more detail.
Ethereum (ETH)
Ethereum, released in 2015, was the first altcoin to register in the public mind. Just like Bitcoin, it wasn't the first overall — LiteCoin has been around since 2011. However, Ethereum offered something unique — smart contracts for everyone with minimal effort.
What followed was an ICO craze that propelled Ethereum far beyond the initial expectations. You can see the exact moment this happened on the chart above. It's marked as Jul '17 and represents the only moment when Bitcoin's dominance was threatened.
Unfortunately for the ETH holders, the ICO bubble burst in late 2017. Right now Ethereum is barely trucking on, continually losing the market volume and capitalisation. However, Vitalik Buterin, the founder of the Ether project, thinks that a comeback is more than possible.
Ripple (XRP)
Ripple is not a cryptocurrency in the narrow sense of the word. It is centralized and not really that transparent. However, it is still a private and a secure digital payment network that is based on a blockchain, so most cryptocurrency enthusiasts let it slide. Mainly since it now controls almost 9% of the market capitalization.
The best feature of Ripple is its ease of use. Due to a highly efficient system, Ripple allows for fast transactions with a standard fee of 0.00001 XRP. As a reference, Bitcoin's standard fee on October 29 was 1356 Satoshi or 0.19050295 XRP.
Such accessibility led to the creation of multiple gateways — official or semi-official exchange points between Ripple and other currencies, both fiat and crypto. Right now, Ripple is not only a transaction network, but also a favourite medium for transactions made in different currencies.
XRP took a couple of hits along the way due to controversial management decisions and the lack of trust from the cryptocurrency community. However, right now it is feeling better than ever and is, for the first time, ready to challenge Ethereum.
Bitcoin Cash (BCH)
Bitcoin Cash came to be due to a schism between Bitcoin Core developers. One group wanted to increase the size of a block in the chain. Others insisted that the issues with the transaction cost should be solved with less intrusive methods. In 2017, the "rogue" developers split and created a new currency — identical to Bitcoin, but with larger block size.
Despite controlling almost 5% of the cryptocurrency market capitalisation, Bitcoin Cash does not have great prospects. In 2018 the mainline Bitcoin introduced a Lightning Network, which is a different, yet a more conventional solution to the transaction cost issues. Since then, BCH is a just another altcoin, although a particularly popular one.
What Will The Next Decade of Crypto Look Like
The world of cryptocurrency changes daily, so making any kind of a forecast is impossible. However, some recent trends promise a better, more healthy tomorrow.
We reached out to Igor Afa, a financial analyst at Forex broker JustForex, and asked to share his vision of the next cryptocurrency decade. Here are his points:
Bitcoin will remain a dominant currency, yet it will lose some market value to its competitors.

Ripple and Ethereum will grow and start challenging Bitcoin's dominance. Neither will come as close as Ethereum in June 2017.

Bitcoin Cash will not advance from its positions, but likely won't fade away either. A large number of users acquired during the split will keep it afloat.

Should Tether, Petro and other stablecoins succeed, they will take over a niche market segment.
Of course, this doesn't take into account things that are impossible to predict. For example, cryptocurrencies might be banned. Or Vitalik Buterin will take that job at Google and run Ethereum into the ground. Or maybe an entirely new cryptocurrency will appear, with a completely unique offering, and take over the market.
Overall, the market will become a little healthier. It still won't be anywhere near normal, but at the very least we won't have a whole market living and dying on a single entity. Which, all things considered, is already a huge win.
Disclaimer: Readers should do their own due diligence before taking any actions related to any company, product or service mentioned in this article. BitcoinAfrica.io is not responsible, directly or indirectly, for any loss or damage caused by or in connection with the use of or reliance on any content, product or service mentioned in this sponsored post.
JustForex – the Best Cryptocurrency Broker for New Traders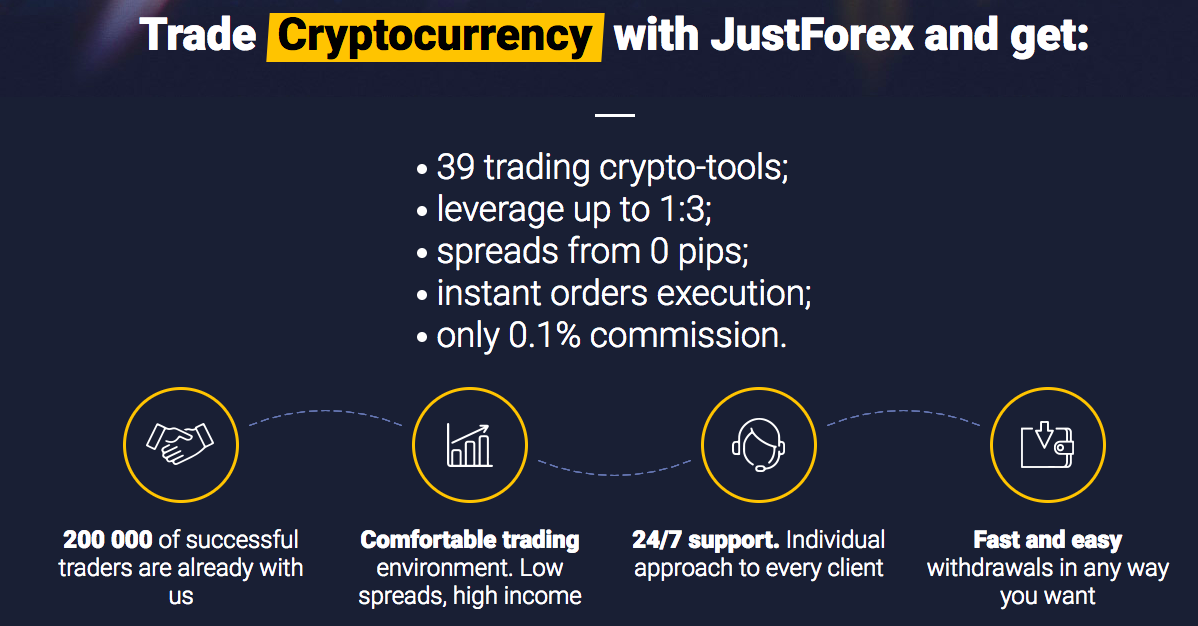 Cryptocurrency is not a viable alternative to cash. There definitely was an attempt, but for the most part, it's not there yet. On the other hand, it did create a volatile market that is ripe for the taking. With no regulations or oversight, cryptocurrency is pretty much trading heaven.
Reasons to Trade Cryptocurrency With a Broker
While cryptocurrency is free and knows no borders, it's really hard to get into. Unless you are a citizen of the USA and have access to Coinbase, you will have to find an indirect way to buy and sell crypto. And that's a death sentence on the market where the speed of execution is crucial.
However, you'll find that the major cryptocurrency exchanges are not quite friendly towards the traders. They do not provide many of the features you are used to with Forex — delayed orders, TakeProfit and StopLoss modifiers. Trading on such exchanges is definitely possible, but there is a better way — cryptocurrency brokers.
With brokers, cryptocurrency trading is very straightforward. Just like with Forex, brokers handle all the processing issues — for a small commission. And while you don't get to keep the actual cryptocurrency, you get to keep the profits made with it. And that's all the majority of cryptocurrency owners want anyway.
Benefits of Trading Cryptocurrency with JustForex
You may know JustForex as a Forex broker — after all, it's in the name. However, we are also very passionate about cryptocurrency trading. And here's what makes JustForex the best cryptocurrency broker.
No Minimal Deposits. It's not easy to risk hundreds of dollars on a new endeavour. And with JustForex, you don't have to. You can start trading with whatever money you can spare — even if it's just 1 USD.
1:3 Leverage. Leverage is a very useful tool for the Forex brokers, and now we are bringing it to the cryptocurrency market. With JustForex leverage, you can easily open a deal with cryptos and then triple the rewards from your strategy.
Spreads from 0 pips. Cryptocurrency market is young, but we wish for it to expand and become more popular. That's why, for now, we offer ultra-tight spreads on all cryptocurrency accounts.
39 trading instruments. Forget about 4 major currency pairs on Forex — the cryptocurrency market offers more options and strategies for dedicated traders.
Conclusion
Cryptocurrency trading is still in its infancy but it has a lot of prospects. With more and more brokers and traders discovering the market, it might rival the actual Forex. But even as it is, the cryptocurrency market is viable, interesting and ripe for the taking.
With JustForex, trading cryptocurrency is just as easy as trading on Forex. If you want to take a shot at crypto — sign up right now.
Disclaimer: Readers should do their own due diligence before taking any actions related to the company, product or service. BitcoinAfrica.io is not responsible, directly or indirectly, for any loss or damage caused by or in connection with the use of or reliance on any content, product or service mentioned in this sponsored post.