The Current State of Cryptocurrency Regulations in South Africa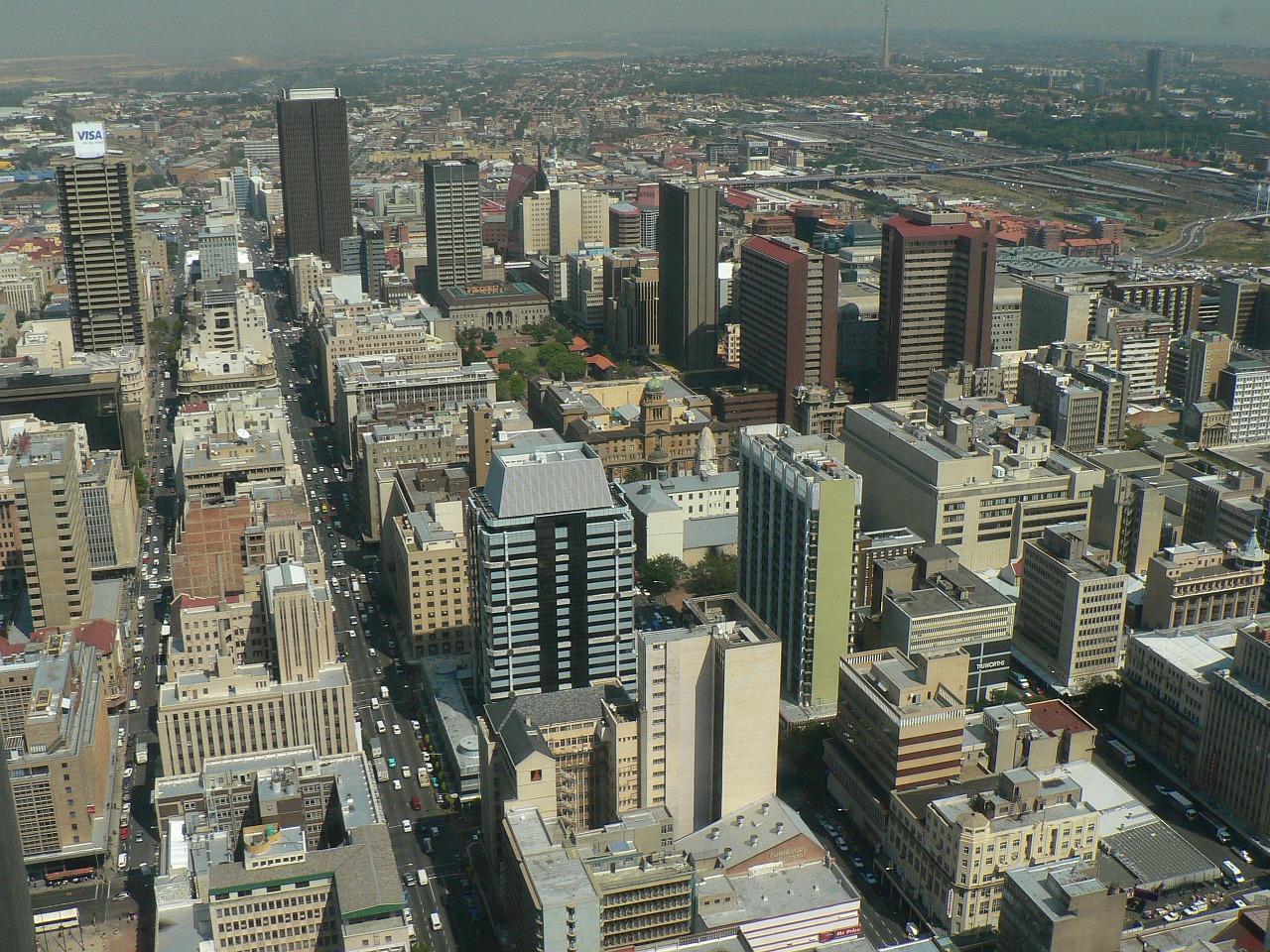 Changes in regulations can have a profound impact on digital asset investors. A supportive regulatory framework can provide a more secure trading environment that could attract more investors to this new digital asset class and spur on innovation. Conversely, regulations that are too strict can hamper positive developments in the cryptocurrency sector and the economic benefits that come from it.
In this article, we will discuss the current and potential future state of cryptocurrency regulations in South Africa.
Cryptocurrency Is Currently Not Regulated
Currently, cryptocurrencies are not regulated in South Africa, which means investors can legally buy and sell all types of cryptographic assets. However, there is no legal backstop for investors who lose funds by dealing on insecure exchanges or falling for cryptocurrency scams.
In the 'Position Paper on Virtual Currencies,' which the South African Reserve Bank (SARB) issued in 2014, the central bank cautioned South African citizens against the risks of investing in cryptocurrencies and highlighted that they are not legal tender in Africa's second-largest economy. Nonetheless, the position paper was well-received in the local bitcoin community as it meant that the central bank was adopting a laissez-faire, wait-and-see approach to crypto. This allowed local cryptocurrency and blockchain startups to flourish and led to a substantial increase in bitcoin trading volumes on local exchanges in the years to follow.
The Potential Future of Cryptocurrency Regulations in South Africa
On January 16, 2019,  the South African Reserve Bank published a consultation paper on policy proposals for cryptoassets, which has been composed by South Africa's Intergovernmental Fintech Working Group (IFWG).
The IFWG was established in 2016 with the aim "to develop a common understanding among regulators and policymakers of fintech developments, as well as policy and regulatory implications for the financial sector and economy." The working group is composed of members from NT, the SARB, FSCA, SARS, and FIC. In 2018, the Crypto Assets Regulatory Working Group was formed as part of the IFWG to focus on formulating a cryptocurrency regulation framework.
In the consultation paper, the Crypto Assets Regulatory Working Group looks at cryptocurrencies from two angles: financial trading and as a payment method.
To develop a regulatory framework for cryptocurrencies, the working group has proposed the following definition of crypto assets.
"Crypto assets are digital representations or tokens that are accessed, verified, transacted, and traded electronically by a community of users. Crypto assets are issued electronically by decentralised entities and have no legal tender status, and consequently are not considered as electronic money either. […] Crypto assets have the ability to be used for payments (exchange of such value) and for investment purposes by crypto asset users. Crypto assets have the ability to function as a medium of exchange, and/or unit of account and/or store of value within a community of crypto asset users."
The Crypto Assets Regulatory Working Group proposes that South Africa moves from its current unregulated position towards crypto assets to implementing what it refers to as "limited regulation."
Limited regulation would mean that all local cryptocurrency platforms that enable users to buy bitcoin in South Africa would have to adhere to anti-money laundering/combating the financing of terrorism (AML/CFT) rules as they would be classified as "accountable institutions" under the FIC Act. Moreover, exchanges would have to conduct customer due diligence, which would include the monitoring, record-keeping, and reporting of suspicious transactions as set out by the FATF recommendations.
The working group also recommends that businesses and individuals should be able to continue to accept cryptocurrencies as a payment method but that they will have to do so at their own risk.
What's Next?
The proposed regulations would mean that all investors looking to trade crypto assets would have to use exchanges that have adequate KYC/AML onboarding processes in place as set out by existing financial regulations. Anonymous trading of digital assets, for example on peer-to-peer exchanges, would not be permitted under the proposed rules.
Merchants who accept bitcoin and other digital currencies as payment methods would remain unaffected by the new "limited regulation" framework as they can continue to use cryptocurrencies as they please.
If you want to invest in digital assets such as bitcoin (BTC) and ether (ETH) using South African rand, visit Luno and start investing today.
Disclaimer: This paid sponsored post has been produced in partnership with Luno.
How and Where to Spend Bitcoin, Ethereum and Other Cryptocurrencies

In recent weeks, observers across the board have seen the price of cryptocurrencies such as Bitcoin and Ethereum skyrocket, blowing past the bold expectations of the most seasoned "Crypto Twitter" forecasters. 
Predictably, such explosive price action has attracted legions of new investors seeking Alpha. Objective measures of this phenomenon are the record institutional inflows (billions of dollars invested with a sense of urgency rarely seen in Grayscale, Galaxy Digital, and other funds), decentralized exchange Total Value Locked (billions of dollars locked at the time of writing), and Transaction Flow, and the number of exchanges going down (Coinbase, Robinhood) due to the massive influx of brand new customers rabidly buying and selling.
With thousands of projects and tokens to invest in, it is safe to say that within the cryptocurrency market, and in the context of this new "Bull Run", there is no shortage of investment opportunities.
Getting into the market is all well and good…
But How Does One Spend Cryptocurrencies? 
Such a simple question and yet the answers to this are not obvious.
We would like to share a short guide on how (and where) to spend cryptocurrency. The information one can gather online is often outdated, inaccurate, and incomplete… Our guide doesn't aim to be exhaustive but rather provide a "wide view" of what it is possible to do with your cryptocurrency holdings.
The Gig Economy
The gig economy, thanks to Covid-19 and the unstoppable rise of remote tech workforces, is expanding at a very fast clip. By 2027, 60% of the US workforce will be composed of independent professionals. Let that sink in for a minute: gig workers will vastly outnumber traditional workers.
Combine the sheer size of the gig economy, with the fact that a growing number of gig workers now prefer or outright demand to get paid in cryptocurrency… and you can see the size of the opportunity for fast movers.
A few platforms have emerged that make it possible for gig workers, regardless of their area of specialty, to get paid in Cryptocurrency.
If you are an entrepreneur and happen to hold some cryptocurrency, these platforms might be exactly what you are looking for. Direct Cryptocurrency payments to contractual workers are an excellent way to use your holdings.
Among the platforms that have emerged within the crypto gig economy, LaborX is a force to be reckoned with. Beautifully designed, it adopts a Fiverr-like approach to matching customers and workers, letting them freely exchange and negotiate in the chat portion of the site. Funds are sent by customers in advance and are kept in Escrow until the finished product or service is delivered, so LaborX gets extra points for security and for providing peace of mind to its users.
Other notable gig platforms include:
ETHlance

Cryptogrind.com

Workingforbitcoins.com

Canwork.io

Freelanceforcoins

Blocklancer
Online Retail
Cryptocurrency veterans will always remember how painfully difficult it was in the old cryptocurrency days to cash out safely – by cashing out safely we mean: without having one's bank account closed without any reason by overzealous bank staff – and use their own money in order to purchase products and services. 
Back then, anyone who wished to make purchases using the cryptocurrency they owned (we didn't have the wealth of crypto checkout options we had today) had to literally jump through financial hoops, cash out using their bank account, and use their bank card to make the purchases.
Fast forward to 2021: things have certainly gotten a lot easier for cryptocurrency holders, thanks to a wider range of crypto checkout options designed specifically for merchants.
It is now possible to purchase products and services in cryptocurrency, without having to cash out to a bank account. 
Purse.io, for example, allows users to import Amazon Wish lists and purchase the items on those lists with cryptocurrency – and in the process (we are not certain how this is achieved exactly) users can shave off up to 15% on the price of their purchases!
Alagoria allows users to make Home Depot and Walmart purchases, anonymously, while saving money.
Overstock.com, famous for its involvement in the crypto world is also known to carry a large assortment of furniture and household items, which can be bought with cryptocurrency.
The Online Retail Market is ripe for disruption and we certainly hope to see more options for consumers in the near future.
Offline Retail
It is safe to say that "Brick and Mortar" retail has taken a beating in 2020. The fear of Covid spreading has forced the hand of countless business owners who had no choice but to close their doors temporarily. Covid lockdowns are forcing offline retail to reinvent itself and the answer to the problems of retail might be Cryptocurrency.
A growing number of offline merchants now accept contactless cryptocurrency payments as a check-out method.
Cryptocurrency holders today have the option of using their holdings for online shopping but also in a growing number of more traditional, Brick and Mortar outlets that have implemented Blockchain technology in a bid to remain competitive.
PizzaforCoins, Cooperativa RadioTxi, Comicap, and Anshin Oyado are part of the growing list of offline retailers that accept cryptocurrency.
Gift Cards and Payment Cards
A few platforms allow cryptocurrency holders to purchase gift cards and payment cards using their cryptocurrency holdings.
You read that right! It is possible to purchase American Express, Visa, and Mastercard products, not to mention gift cards for literally hundreds of merchants, in various denominations, with cryptocurrency.
Gift cards and payment cards might just be the most convenient way to spend cryptocurrency, and this side of the market is rapidly expanding with a slew of emerging companies competing with large incumbents.
Coinsbee, Bitrefill, Crypto to Cards, and Jour Cards are reliable platforms you will want to check out and try for yourself.
Hotels and Flights
Don't you wish you could just purchase flights outright without having to exchange cryptocurrency, as the fees for doing so these days are rather high? 
Well, we have some good news for you: booking flights and hotels with one's crypto holdings is now possible. 
Using platforms such as CheapAir, Destinia, and Travelbybit, holders do not have to jump through financial hoops to make travel arrangements.
If you are looking for something a little more exotic and ambitious than a Vanilla flight, know that Virgin Galactic accepts Bitcoin as a means of payment for Space flights!
Casino Games and Sports Betting
The global online gambling market's size was estimated at 53.7 US billion dollars in 2019 and reached a mouth-watering 59.6 billion US dollars in 2020. It is expected to grow at an annual rate of 11.5% from 2020 to 2027, which is very significant. 
A few things are driving market growth here: high internet penetration, the increasing use of mobile phones for playing games, easier access to online gambling, legalization, and cultural approval. And let us not forget, the fact that people are literally stuck at home thanks to Covid-19 lockdowns around the world!
A few key players have emerged in the crypto market gambling space and it seems like gambling, sports betting and crypto payments are a winning combination for users and businesses.
Gambling and Sports Betting are very pleasurable ways to spend one's Cryptocurrency. FunFair and SportX (for sports betting and e-sports) are dominant forces in the crypto gambling industry with a very loyal following on social media.
Blockchain Gaming
Such a wide overview would certainly not be complete without a section focused on entertainment and more specifically on blockchain gaming.
As our readers know, Covid-19 lockdowns have forced countless individuals to work from home. Perhaps you, the reader, are finding yourself in this situation right now.
Work is changing at a very fast pace… and so is entertainment. After months of lockdown, and with traditional entertainment venues such as theatres, bars, and nightclubs forcibly closed, individuals around the world have found or are finding new ways to entertain themselves without needing to leave their homes.
Blockchain Gaming (and especially this segment of blockchain gaming that converges with Virtual reality) is emerging as a clear winner. Blockchain is transforming the way we play games online.
If you are a gamer at heart and a holder, a plethora of games allow you to turn your holdings into items, virtual worlds, or playing cards, which can then be bought or sold on exchanges, and even used as collateral for crypto loans. Ubisoft and Enjin are among the companies that are pushing blockchain innovation forward in this space.
Conclusion
While this guide was certainly not exhaustive, it did provide a comprehensive view of the kinds of products and services it is possible to purchase with cryptocurrency.
As cryptocurrency and blockchain technology accelerates its unstoppable penetration of traditional segments of the economy, more and perhaps better options will appear on the market to further empower cryptocurrency holders.
Disclaimer: This is a sponsored post. Readers should do their own due diligence before taking any actions related to any company, product, or service mentioned in this article. BitcoinAfrica.io is not responsible, directly or indirectly, for any loss or damage caused by or in connection with the use of or reliance on any content, product, or service mentioned in this post. 
How Learning to Trade Bitcoin Can Be a Way to Escape Poverty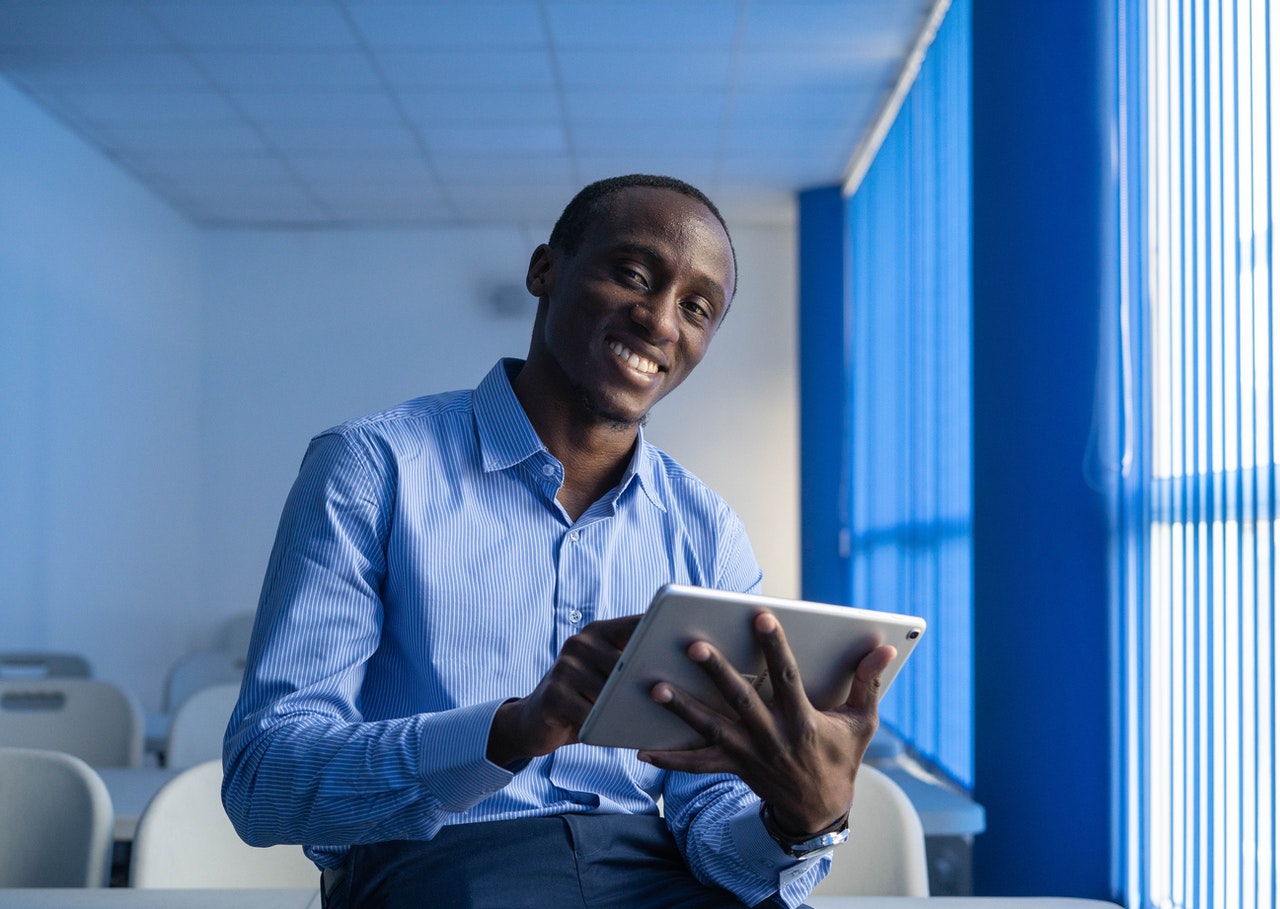 It is no secret that unemployment is one of the biggest problems that Africa is facing. People have to work more than one job at once to make ends meet, and still, they are often unable to stay out of debt. 
However, things are changing as Africa's youth are learning new skills and opening new doors of opportunities for themselves. 
Stephen Aluko told CoinDesk about how he struggled to put bread on the table of his family. He had to work different jobs, but still, he wasn't able to go through the crisis of debt. However, everything changed for this young man when he learned about the world of Crypto Exchange. Learning about crypto trading, he managed to get married and support his family without any kind of debt burden.
If you want to improve your life and you are looking for a way to do so, then you've come to the right place. Learn about what bitcoin trading is and the speculations that revolve around the whole idea of cryptocurrency.
Here you go:
Speculations vs. Bitcoin Trading in Reality
Well, the crypto world can't be isolated from speculations. People speculate that the price of a certain kind of crypto is expected to go up, and then they start buying the currency in the hope that they'll sell it at a higher rate and earn profits in the process. However, you must know that speculations are not the only thing that will help you make profits. You also have to stick to reality and watch the trends of all kinds of cryptocurrency carefully so that you can make an informed choice.
The Risk Factor Attached to Bitcoin
Just like any other business, if you are planning to invest in cryptocurrency, then you must be ready to face the risk factor that is attached to the crypto world. It is especially true when you talk about the rise of bitcoin and crypto in Africa because it has not always been all rainbows and pink. There are some people who have gotten hurt from trading speculations. Therefore, if you are planning to step into the crypto world in Africa, you have to make sure that you do your complete research, and once you are completely sure, only then should you take any decision.
Crypto Scams Are Real – Beware 
Lastly, you need to know that crypto scams are real all around the world. However, the chances of you getting scammed in Africa are great because most people don't know much about how it works. Scammers take benefit of the innocence of people and rob them of their money. So, you need to make sure that you are only doing business with a trusted crypto exchange.
Disclaimer: This is a sponsored post. Readers should do their own due diligence before taking any actions related to any company, product, or service mentioned in this article. BitcoinAfrica.io is not responsible, directly or indirectly, for any loss or damage caused by or in connection with the use of or reliance on any content, product, or service mentioned in this post. 
Cryptowisser Releases Report on Exchanges with Lowest Fees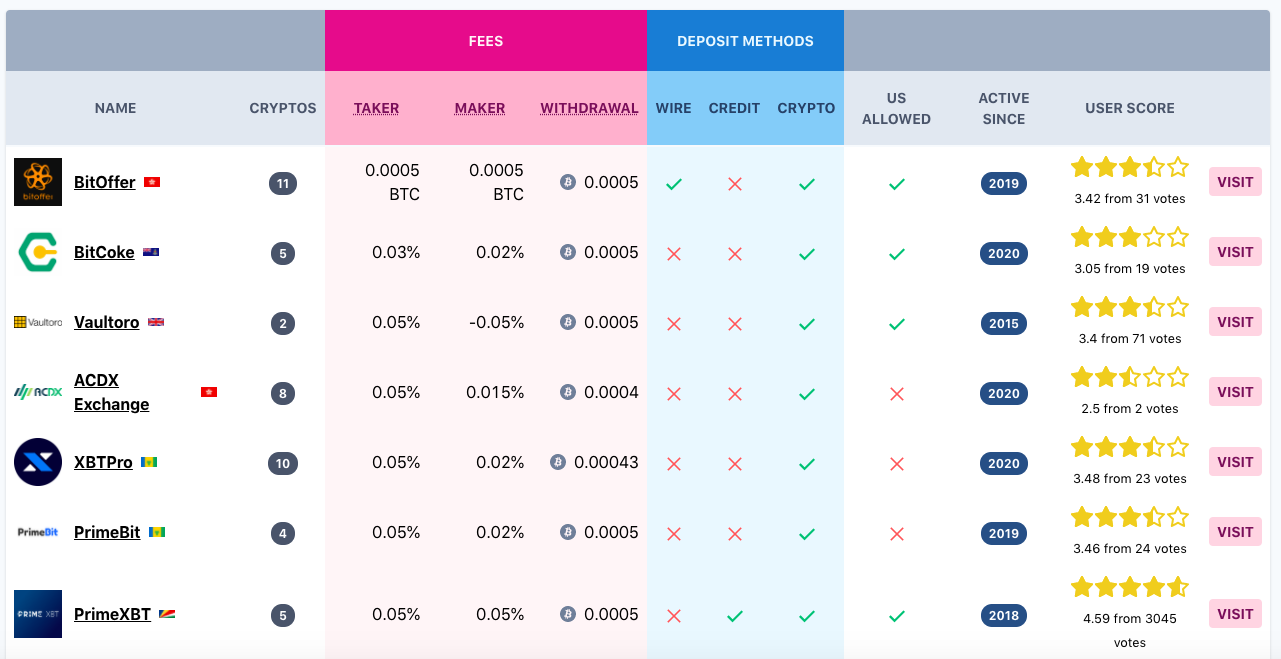 When deciding which exchange to trade your cryptocurrency with, one of the most important things to consider is the fees involved. Initially introduced as a way to help process trades in a faster, more efficient way, cryptocurrency fees are now a staple in the trading world. So whether it's bitcoin, ether, XRP, litecoin, or another cryptocurrency you're looking to trade, be sure to check out Cryptowisser's "Top 20 Crypto Exchanges With Lowest Fees" list, which is updated every hour, so you won't miss a beat.
Evolution of Fees
According to many experts in the fields of finance and economics, cryptocurrency trading fees were never part of the Bitcoin developer Satoshi Nakamoto's original plan (Not that the pseudonymous person/group admit many of their plans publicly). In 2008, he set out to create a corruption-proof digital currency that users could trust completely as the typical middle man in such transactions – i.e. banks – had been cut out.
The almost unfathomable growth of bitcoin in the last twelve years led to much longer waits for trades to be added to the blockchain, which in turn led to the introduction of fees in order for users to speed the process up. Somewhat predictably with over 17 million bitcoin in circulation, everyone wants to speed the process up, which means fees are now prevalent on most exchanges. 
When trading bitcoin and other cryptocurrencies nowadays, as well as the price of the bitcoin itself, there can be many fees to consider. The three most common fees that you'll find across most exchanges are Maker, Taker, and withdrawal.
Simply put, Maker fees are imposed for creating an order, Taker fees for completing somebody else's order (or taking the deal), and withdrawal fees for withdrawing funds. You can find comparison charts for these fees both individually and collectively on Cryptowisser.
Why Are Some CryptoCurrency Fees Higher Than Others?
Cryptocurrency exchange fees are typically calculated in two ways: a flat rate per trade or a percentage of the monthly trading volume for an account.
Most exchanges now use the latter form, due to its more dynamic nature. In both instances, a tier-based structure is used to determine the fees based on the size of the transaction.
Fees are traditionally set by the different cryptocurrency providers. However, as waiting time for trades to be completed has increased, due to the increasing number of trades, many wallets have incorporated their own pay structures, in order to process trades quicker.
As competition continues to increase, cryptocurrency exchange fees are constantly evolving and changing, so it's important to keep your finger on the pulse, even after you've chosen your initial exchange. 
Choosing an Exchange Based on Fees
While the innately business-savvy among us would naturally veer towards exchanges with the lowest fees, it can often actually make sense to choose those who charge more for cryptocurrency trading.
As mentioned previously, the fees are in place to help users jump the queue in terms of waiting for trades to be added to the blockchain, so it can sometimes be wiser to choose an exchange with a higher fee in order to close trade deals more quickly. Secondly paying higher fees provides users with a sense of security, as it ensures that transactions can be confirmed quickly to avoid any stress caused by uncertainty.
So if you feel like you're now ready to start trading, check out the top 20 list on Cryptowisser, where you'll find exchanges ranked in order by Taker, Maker, and withdrawal fees as well view deposit methods, number of cryptocurrencies accepted, and user ratings for each exchange-listed.