The Current State of Cryptocurrency Regulations in South Africa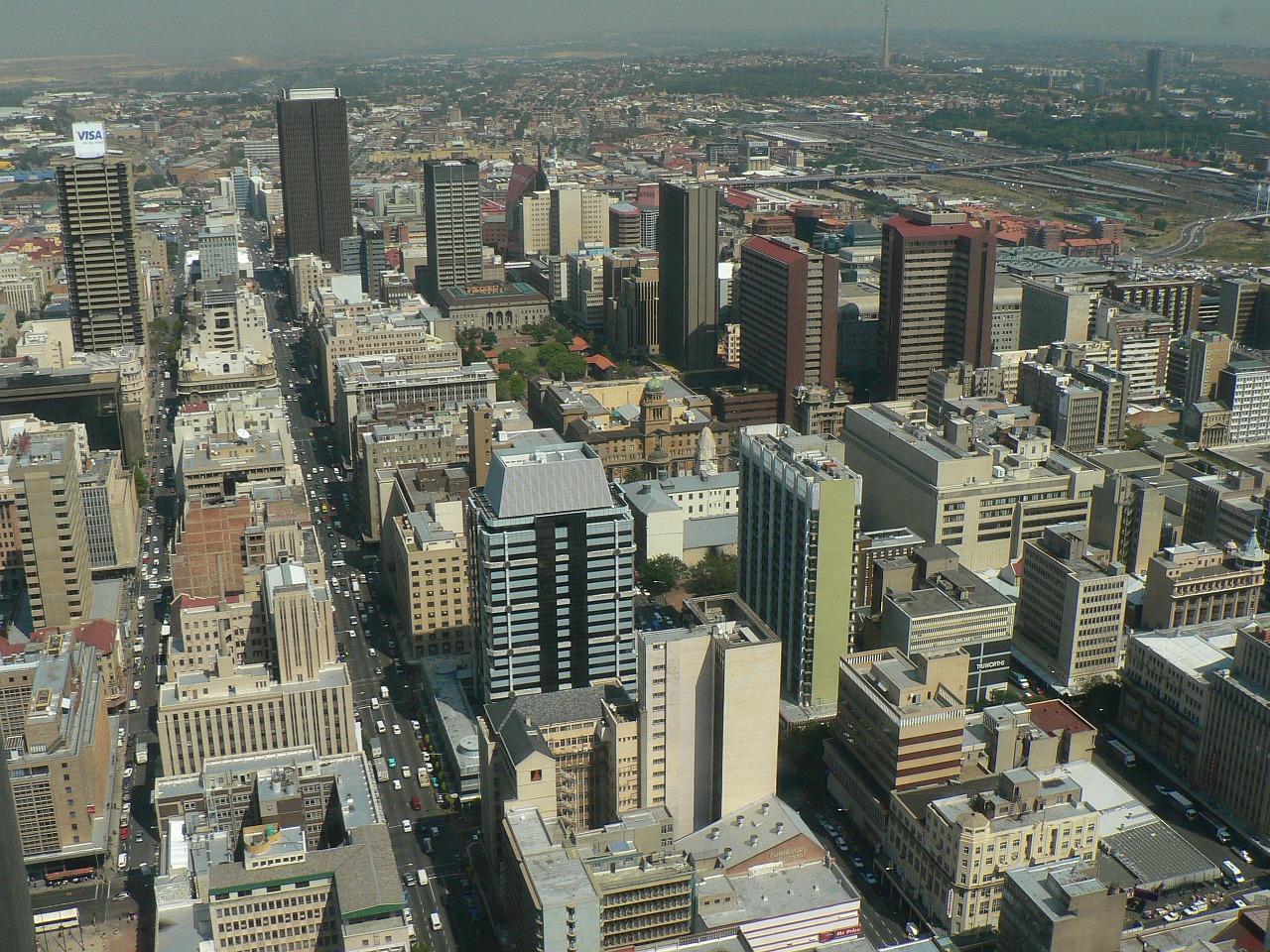 Changes in regulations can have a profound impact on digital asset investors. A supportive regulatory framework can provide a more secure trading environment that could attract more investors to this new digital asset class and spur on innovation. Conversely, regulations that are too strict can hamper positive developments in the cryptocurrency sector and the economic benefits that come from it.
In this article, we will discuss the current and potential future state of cryptocurrency regulations in South Africa.
Cryptocurrency Is Currently Not Regulated
Currently, cryptocurrencies are not regulated in South Africa, which means investors can legally buy and sell all types of cryptographic assets. However, there is no legal backstop for investors who lose funds by dealing on insecure exchanges or falling for cryptocurrency scams.
In the 'Position Paper on Virtual Currencies,' which the South African Reserve Bank (SARB) issued in 2014, the central bank cautioned South African citizens against the risks of investing in cryptocurrencies and highlighted that they are not legal tender in Africa's second-largest economy. Nonetheless, the position paper was well-received in the local bitcoin community as it meant that the central bank was adopting a laissez-faire, wait-and-see approach to crypto. This allowed local cryptocurrency and blockchain startups to flourish and led to a substantial increase in bitcoin trading volumes on local exchanges in the years to follow.
The Potential Future of Cryptocurrency Regulations in South Africa
On January 16, 2019,  the South African Reserve Bank published a consultation paper on policy proposals for cryptoassets, which has been composed by South Africa's Intergovernmental Fintech Working Group (IFWG).
The IFWG was established in 2016 with the aim "to develop a common understanding among regulators and policymakers of fintech developments, as well as policy and regulatory implications for the financial sector and economy." The working group is composed of members from NT, the SARB, FSCA, SARS, and FIC. In 2018, the Crypto Assets Regulatory Working Group was formed as part of the IFWG to focus on formulating a cryptocurrency regulation framework.
In the consultation paper, the Crypto Assets Regulatory Working Group looks at cryptocurrencies from two angles: financial trading and as a payment method.
To develop a regulatory framework for cryptocurrencies, the working group has proposed the following definition of crypto assets.
"Crypto assets are digital representations or tokens that are accessed, verified, transacted, and traded electronically by a community of users. Crypto assets are issued electronically by decentralised entities and have no legal tender status, and consequently are not considered as electronic money either. […] Crypto assets have the ability to be used for payments (exchange of such value) and for investment purposes by crypto asset users. Crypto assets have the ability to function as a medium of exchange, and/or unit of account and/or store of value within a community of crypto asset users."
The Crypto Assets Regulatory Working Group proposes that South Africa moves from its current unregulated position towards crypto assets to implementing what it refers to as "limited regulation."
Limited regulation would mean that all local cryptocurrency platforms that enable users to buy bitcoin in South Africa would have to adhere to anti-money laundering/combating the financing of terrorism (AML/CFT) rules as they would be classified as "accountable institutions" under the FIC Act. Moreover, exchanges would have to conduct customer due diligence, which would include the monitoring, record-keeping, and reporting of suspicious transactions as set out by the FATF recommendations.
The working group also recommends that businesses and individuals should be able to continue to accept cryptocurrencies as a payment method but that they will have to do so at their own risk.
What's Next?
The proposed regulations would mean that all investors looking to trade crypto assets would have to use exchanges that have adequate KYC/AML onboarding processes in place as set out by existing financial regulations. Anonymous trading of digital assets, for example on peer-to-peer exchanges, would not be permitted under the proposed rules.
Merchants who accept bitcoin and other digital currencies as payment methods would remain unaffected by the new "limited regulation" framework as they can continue to use cryptocurrencies as they please.
If you want to invest in digital assets such as bitcoin (BTC) and ether (ETH) using South African rand, visit Luno and start investing today.
Disclaimer: This paid sponsored post has been produced in partnership with Luno.
How Popular Are Blockchain Courses Among University Students?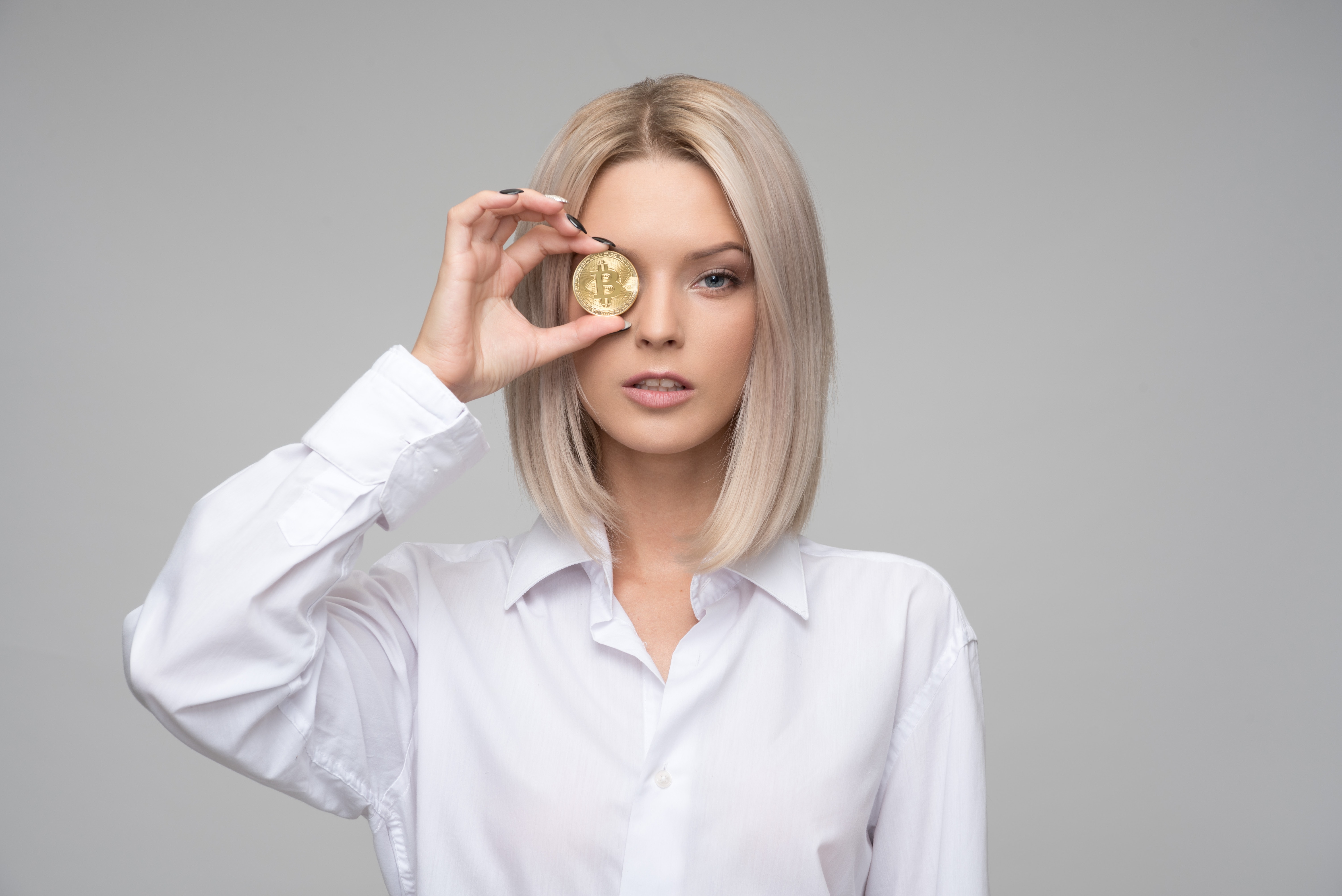 The demand for blockchain specialists grows, while the employment market still lacks qualified professionals. However, the number of university students willing to learn about it grows quite quickly. Students prefer to buy essay on the blockchain on Edubirdie if they find difficult to write it (yes, the cheapest essay writing service Edubirdie hires smart writers, who can cover such a complicated subject) than to stay ignorant. But how important is studying blockchain in a long-term perspective? Is this interest temporary or its popularity isn't going to fade with time. Let's try to figure out.
Why Are Blockchain Courses Popular Among Students?
Reason #1: Young people are interested in new technologies. They are ready for experiments with innovations, to find new solutions to old problems, and come up with new ways to handle ordinary tasks. Students are the most willing to bring change compared to other age and social groups.
Reason #2: The majority has only surface knowledge. People have heard a lot about it, but the majority doesn't even understand the basics. In most cases, it happens due to the lack of proper explanation, not because this subject is difficult. This is also one of the reasons students consult a writing service when it comes to related topics instead of sharing their own ideas.
Reason #3: Blockchain experts are sought-after. Check out a list of opened job positions on several employment websites. You will be surprised by the number of blockchain-related jobs. Moreover, knowledge in the field is often indicated as an advantage. Students want to take relevant courses and become highly competitive in the market.
Reason #4: Blockchain courses open new opportunities. Blockchain knowledge helps to take a new look at some familiar things. It can suggest ways of integration with different businesses, leading to breakthroughs in many spheres, from entertainment to healthcare.
Reason #5: It shapes professions of the future. Some job requirements and positions become outdated because of technological process, social and mindset changes. Meanwhile, these factors cause the emergence of new professions. Blockchain specialists are one of the first already detected "future professions."
How Many Students Are Interested in Blockchain Courses?
"Many" and "growing numbers" sound good, but let's be more precise. A recent Coinbase study, which involved 675 US students, showed that students across all majors are interested in blockchain classes, though the majority study social sciences and computer sciences — 47 percent and 34 percent respectively. Some of them have an immediate interest in cryptocurrency investment (18 percent of respondents), some look for new career prospects, and some just want to keep up with the latest technologies.
Do Any Relevant Courses Already Exist?
The study of the top 50 world universities showed that 42 percent offer at least one class related to the blockchain industry. In total, they list 172 classes offered by various departments, including economics, finance, business, law, legal, history, anthropology, and political science. The US students are the most interested in this field. Stanford and Cornell University provide the best opportunities for studying blockchain.
When it comes to blockchain studying, we can't help mentioning Woolf University — the first blockchain university started by Joshua Broggi, a former philosophy professor in Oxford. He states that blockchain has passed a stage of being a sensation and turned into a tool. Broggi's purpose is to organize lectures with the best professors of the world, avoiding paperwork and bureaucracy, and provide an opportunity to receive a Degree in a European university for students located far outside the EU.
Strictly speaking, it is an online university, which will issue fully valid and legit science degrees. It will help to make education cheaper, more available, and more democratic, to make personal data storage and payment procedures more secure. Some wonder whether such approach differs from online courses. Unlike popular educational platforms, Woolf is a real and qualified university. A lot of attention here is devoted to individual communication, lack of which is the main reason for abandoning online courses.
What is the Easiest Way to Learn Blockchain?
There is no universal or easy way to study something effectively. Nevertheless, it would be useful to adjust programs depending on a student's major. For example, cryptocurrency classes will be easier for finance and IT students, for it stands on a verge between these two fields. Anthropology students will view it from a different approach.
Speaking about non-profile students, it is better to start with explaining the basics of money evolution in historical perspective, basics of finance and blockchain technology. It will be more effective to build all explanations on analogies and provide simple examples.
A bare theoretical explanation should always be supported by evidence. Students want to hear about real cases that show how the system works, how blockchain performs in related spheres, etc. Discussions, modeling, and gaming are also effective. Choosing a strategy for delivering material depends on class size and prior knowledge. The main principle is to make it interactive and provide relevant knowledge.
Professors shouldn't shut out essay writing, because critical thinking and ability to clearly express personal ideas are also on the list of skills that will be required in the future.
Disclaimer: This is a paid sponsored post.
Top Bitcoin Sports Betting Sites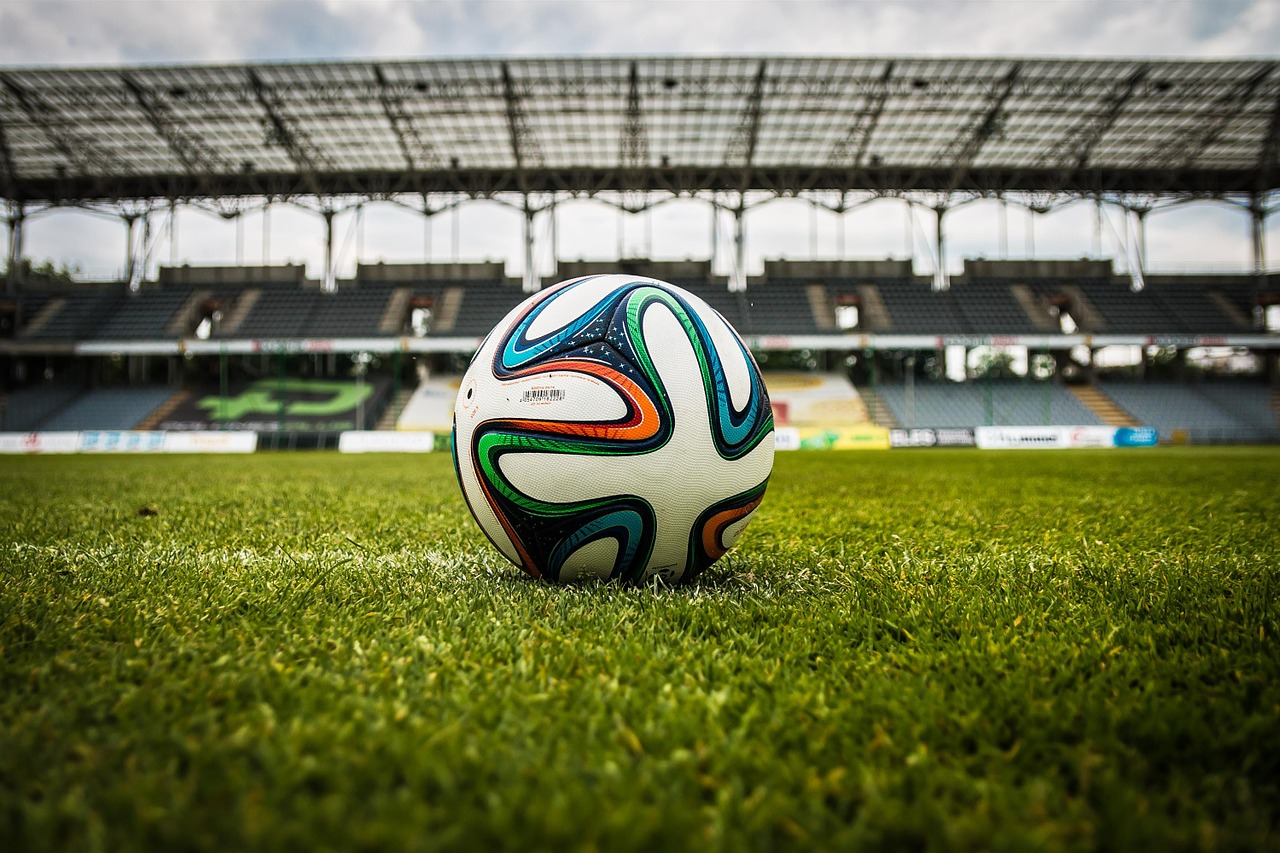 One of the earliest successful use cases for the internet was online betting. Gambling entrepreneurs quickly discovered that internet users liked the convenience of being able to play at a casino or poker room from the comfort of their homes. It also allowed citizens of countries that prohibited online gambling to circumvent local laws by placing bets online. The popularity of internet gambling continues today and has created major brands like Bovada, PokerStars and BetOnline.
Bitcoin sportsbooks are also some of the most successful companies in the first 10 years of the cryptocurrency revolution.  The fact that you can gamble anonymously at many crypto sports betting sites makes it attractive to gamblers in countries like the United States and Australia where there are heavy restrictions. Cryptocurrency bookmakers do not rely on the traditional banking system which also makes them a good option in Africa where credit and debit card penetration is low. Here is a quick overview of the top 3 cryptocurrency sportsbooks.
NITROGEN SPORTS
Nitrogen Sports is the biggest and most popular crypto bookmaker. They are based out of Costa Rica and have been a bitcoin-exclusive bookie since 2013. You can register anonymously in seconds and the minimum bet is just 0.0001 BTC. The site has a strong focus on U.S. sports like NFL football and NHL hockey but it also extensively covers major soccer leagues around the world. You can wager on football teams in the English Premier League, Spanish La Liga or on teams from Latin American countries like Brazil, Mexico and Argentina.
Nitrogen Sports only restricts players from the United Kingdom so it makes a great cryptocurrency bookmaker for African sports bettors. The site also features an online poker room and casino.
CLOUDBET
CloudBet is another top cryptocurrency sports betting brand and it accepts both Bitcoin (BTC) and Bitcoin Cash (BCH).  They run regular promotions and even offer a welcome bonus of up to 5 BTC. Registration just requires you to provide an email address and username so you can start sports betting in seconds. One cool feature of CloudBet is that they live stream thousands of sporting events every month for free. Anyone with a funded account can watch live soccer from the German Bundesliga or basketball from NBA in the United States. The minimum deposit at CloudBet is 0.001 BTC and the minimum bet is just 0.0000001 BTC (or 10 Satoshi). CloudBet does not allow gamblers from the UK and USA to use their platform.
BETCOIN SPORTS
BetCoin started out as an online casino back in 2013 and are licensed and regulated by the gaming authorities in Costa Rica.  BetCoin accepts deposits in a wide variety of cryptocurrencies, including Bitcoin, Litecoin, Monero, Ethereum and Dash.  They also welcome gamblers from Africa, the United States or any part of the world. Their bookmaker offers both pre-match and live in-play betting on sporting events in Europe, Australia, Africa, Asia and the Americas. Getting started at BetCoin couldn't be easier, to create a new account you just need to provide an email address and username.
Disclaimer: This is a paid sponsored post.
Blockchain Firm PO8 Utilises Underwater Cultural Heritage Assets to Drive Impact in The Bahamas – Says Africa Can Be Next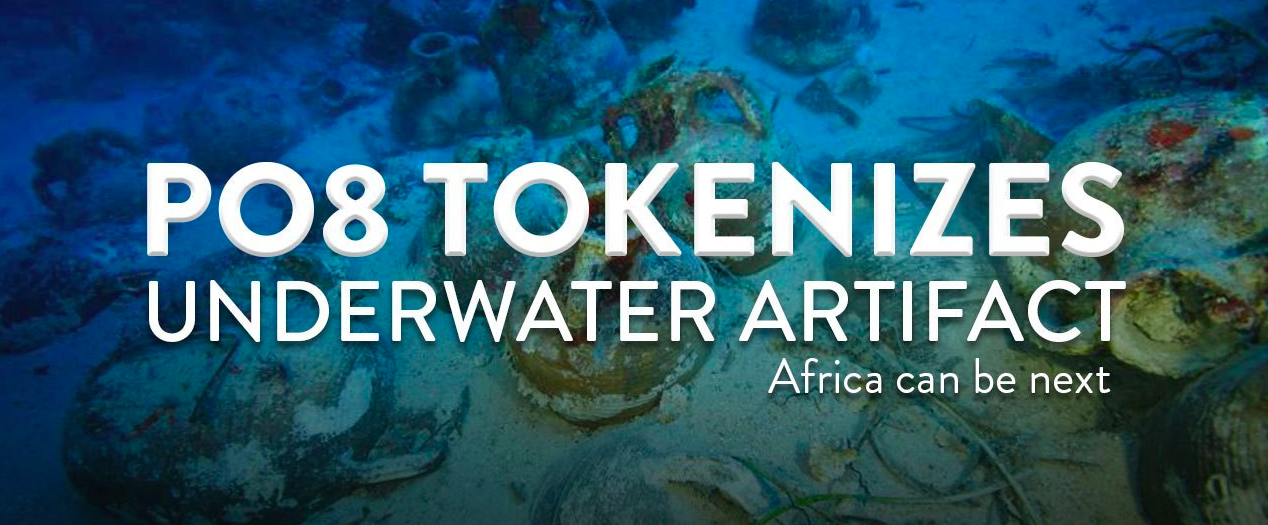 The treasures hidden under the sea will likely remain undiscovered if we all focus on the surface world. However, Bahamas based blockchain company, P08 is changing the underwater narrative as it is creating blockchain solutions to aid in underwater archaeology. The company aims to make marine archaeology accessible through its decentralised applications (DApps).
With the assistance of the blockchain, P08 aims to utilise new maritime technologies, artificial intelligence and robotics to recovering lost cultural heritages that have been shipwrecked in Africa, the Caribbean islands, and other countries. Basically, it's a decentralised, secure and transparent form of underwater treasure hunting. 
PO8 CEO Matthew Arnett and co-founder and COO Raul Vasquez plan to help African nations benefit from the tokenisation of newly recovered underwater artefacts. It plans to utilise the blockchain technology and Non-Fungible Tokens (NFTs) to monetise the ownership of $100B dollars' worth of sunken artefacts in Bahamian waters. P08 will transfer the ownership rights of any recovered artefact with its economic value into a digital title. However, the recovered items will be kept in the custody of the PO8 Museum Foundation to be preserved and exhibited.
It took 18 months for PO8 to assemble its team of marine archaeology and tech, a Dream Team of sort. Included in this team are Dr. David Gallo, TITANIC expedition; Mr. Claudio Bonifacio Shipwreck researcher and author; Troy Launay, member of the Apollo F-1 engines recovery team and Evan Kovacs, a professional underwater photographer.
PO8 aims to be a force to be renown within the Caribbean Islands, Africa and the world at large. The tech company aims to impact the Bahamas first through the provision of local jobs in marine habitat protection, tech and tourism. Vasquez explained how the company aims to build resources in the African continent saying, "This is the retooling of professionals from downtrend industries to servicing new tech industries launching in Africa…We welcome the opportunity to join arms with local governments to promote sustainability and capacity building through underutilised resources. Entire populations stand to benefit."
The company also aims to create its first Archeological Treasure and Maritime Museum By restoring artefacts discovered from its shipwreck sites. PO8 recently received the 2018 Creative Business Cup Award at Demand Solutions in Santiago, Chile from the Inter-American Development Bank (IDB).
P08 is currently running its Security Token Offering. For more information on how to get involved or to inquire about its STO, visit https://po8.io/.
Disclaimer: This is a paid sponsored post. Readers should do their own due diligence before taking any actions related to the company, product or service. BitcoinAfrica.io is not responsible, directly or indirectly, for any loss or damage caused by or in connection with the use of or reliance on any content, product or service mentioned in this article.