Revisiting the Blockchain Africa Conference 2019 in Johannesburg And Announcing 'Crypto Fest'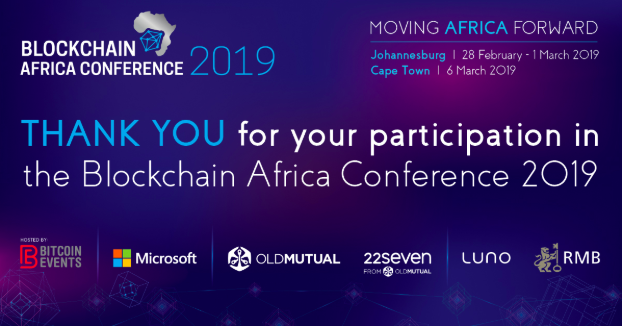 The Blockchain Africa Conference 2019 in Johannesburg saw a gathering of thought leaders and influencers in the blockchain industry exploring blockchain use-cases, such as Self-Sovereign Identity, enterprise blockchain in finance, the future of banking, interoperability and scalability, regulations regarding ICOs, STOs, blockchain technology, and cryptocurrencies.
The conference was a resounding success, as amplified by conference MC, Farzam Ehsani, co-founder and CEO at VALR, "It was inspiring and thought-provoking," and by Michael Glaros, Principal Program Manager, Azure Blockchain at Microsoft, and Diamond Sponsor to the 2019 Conference who said: "I am just so thrilled to be at the Blockchain Africa Conference with Farzam Ehsani, Brian Behlendorf, Phillip Windley and all the other greats here, so that we can come together and hash [pun] things out for a better crypto and Blockchain future, and together we can be moving Africa forward."
Blockchain Africa Conference in Johannesburg Day 1
Watch the Day 1 highlights video of the conference in Johannesburg.
Lorien Gamaroff kicked off proceedings with a presentation about the global state of the blockchain technology, what some of the issues are as well as his views on how this technology allows transactions to be verified. He remarked: "There is no real value in crypto or cash to be anonymous. The value lies in the privacy, not the anonymity, and blockchain could change this in the future."
Lorien's address was followed by the keynote speaker, Brian Behlendorf, Executive Director of Hyperledger Project who engaged the audience with his topic The Post-Lambo Era: Blockchain Technology Gets Real. Blockchain technology is allowing individuals to apply for products and/or services to organisations without the organisations getting access to individuals' private data and information. Brian reinforced that: "Today there are over a hundred deployed distributed ledger networks using blockchain technology to address supply chain traceability, trade finance and global payments, logistics, know-your-customer credit history systems, and many more."
In a podcast interview by Think WTF with Brian, he shares some of the projects that they are working on to give us a practical example of how Hyperledger is solving real problems.
Carel de Jager talked about the idea of stablecoins to help with the price volatility experienced by cryptocurrencies. Stablecoins have their value pegged to something that we regard as stable such as gold or the US dollar. Carel cleverly remarked: "Why do we need stablecoins? Well, because someday central banks will run out of zeroes!"
In a recent interview on Winslyn, Carel speaks about blockchain technology, local applications, and explains how blockchain could potentially help prevent something like the Eskom crisis we are currently facing.
Michael Glaros discussed how Microsoft is working alongside Technobrain to unleash innovation across Southern Africa by employing joint efforts toward scaling blockchain networks with development and operations practices and habits.
While Philip Windley explored the topic of a global public network for self-sovereign identity. The public network will be decentralised, have no single authority and will provide multiple identity sources. Conference proceedings continued with Peter Munnings who informed the audience about Project Khokha, the successful collaboration between the South African Reserve Bank and the major banks in South Africa. The scope of the project was to create a distributed ledger between participating banks, for a wholesale payment system. The project was a huge success and proved that distributed ledger technology could be used for interbank settlements. Project Khokha received the inaugural 'Best Distributed Ledger Initiative' award from the Central Banking Publications at a gala dinner in Singapore.
Panels with blockchain and economic expert Farzam Ehsani and Centbee's Lorien Gamaroff sparked quite the debate as the two panels discussed The Issues and Proposed Solutions for Blockchain Scalability and Enterprise Blockchain in Finance, respectively. The rest of the speaker line-up for the first day included Anushka Soma-Patel who unpacked the practical use of identity wallets and verified claims within ecosystems as we know them today. Ashlin Perumal spoke about self-sovereign identity against the legal backdrop of digital identity. While Nick Sapanaro made the bold statement: "The glass bottle looks great but it is impossible to get ketchup out. With crypto apps, we're not even at the glass bottle stage. It's like we're just smashing tomatoes with our bare hands," during his talk on Eliminating the Friction Tax on The Path to Mass Adoption.
Blockchain Africa Conference in Johannesburg Day 2
Watch the Day 2 highlights video of the conference in Johannesburg.
 Day 2 of the conference kicked off with Ray Youssef who discussed the unique situation of how African people have adapted to a new financial landscape that has given them the opportunity to take control of how they send, store and spend money through peer-to-peer technology. Nicole Anderson took to the stage after Ray on crypto is an emerging institutional asset class with family offices, hedge funds and broader multi-asset fund managers are entering the game addressing the institutional challenge and opportunity in crypto assets.
Matthew Arnett explained to us what a real Security Token Offering (STO) will look like and why the Bahamas standard is one to follow, as they have created smart contracts that standardize the creation of an STO.  The Bahamas government has been active in drafting legislation for Security Tokens and is working hard to make it easy to launch Security Token Offerings in the country.
Dr. Nthuthuko Bhengu introduced us to blockchain in healthcare. Dr Bhengu highlighted relevant use cases with a particular focus on electronic medical records and how blockchain can facilitate patient-centred care by enhancing interoperability, confidentiality and generally improved doctor-patient engagements. Dr. Bhengu facetiously remarked: "Blockchain was made solely for healthcare patient record-keeping, medicinal supply chain management and healthcare practitioners' management."
Anrich Daseman from the South African Reserve Bank (SARB) addressed the topic of regulatory advancements on crypto assets.  Anrich reiterated: "The Reserve Bank's perspective is that blockchain is a paradigm shift and regulators need to adapt. SARB does not want to stifle innovation but recognises that regulation is necessary to protect investors and those that are not educated about the technology." In response to the concern of regulation on crypto, SARB formed a crypto asset regulatory working group to tackle the regulatory challenge.
The conference continued with Jean Paul Fabri who marvelled the audience on  Malta's perspective on the regulation of ICOs and cryptocurrencies by the Maltese government, who is paving the way to establish Malta as a 'Blockchain Island'. Jean Paul shared on where Malta succeeded in establishing regulations for emerging technology was in its political will and went on to conclude, "The regulation is there as a filter to make sure that the investment opportunity presented by the issuer is real."
The conference concluded with Loretta Joseph, Charlene Chen and Prof. Angela Itzikowitz who took part in a panel, with other crypto thought leaders the likes of Anrich Daseman, Jean Paul Fabri, Ashlin Perumall, who had tongues wagging on one of crypto's current hot topics, Finding the Balance Between Regulation and Innovation. The panel concluded with: "The big question should not be to regulate or not to regulate. The fact is to regulate but the regulation in itself needs an adaptation and innovation, in order to support, underpin and develop emerging technology both on a country and global level."
Charlene Chen, BitPesa's COO, talks us through the challenge between innovation and regulation, and how you balance the conflicting energies and the management of different stakeholders, in a podcast interview with Think WTF.
The conference proved that people are still passionate about blockchain technology despite the current cryptocurrency bear market. There was a real sense that the hard work was still carrying on and effort was being made to innovate and solve the problems that will propel Africa forward into the future.
Videos of the conference can be viewed on Bitcoin Events' YouTube channel.
Thank you to our sponsors, partners, and exhibitors for helping make the conference a success.
Crypto Conference 2019
We are planning our next event! The Crypto Fest is a one-day gathering on 5 September 2019 in Johannesburg, South Africa, where we will explore the economics, investment, trends, culture, technology, trading, cryptocurrency exchanges and the future of cryptocurrencies.  
For more information on this and future events, please email the team at info@blockchainafrica.co. Subscribe to the Blockchain Africa newsletter to stay informed about next events and news of the global blockchain and cryptocurrency industry.
This Blockchain Startup Wants to Help Users to Accelerate Wealth Creation Using Their Unique Offerings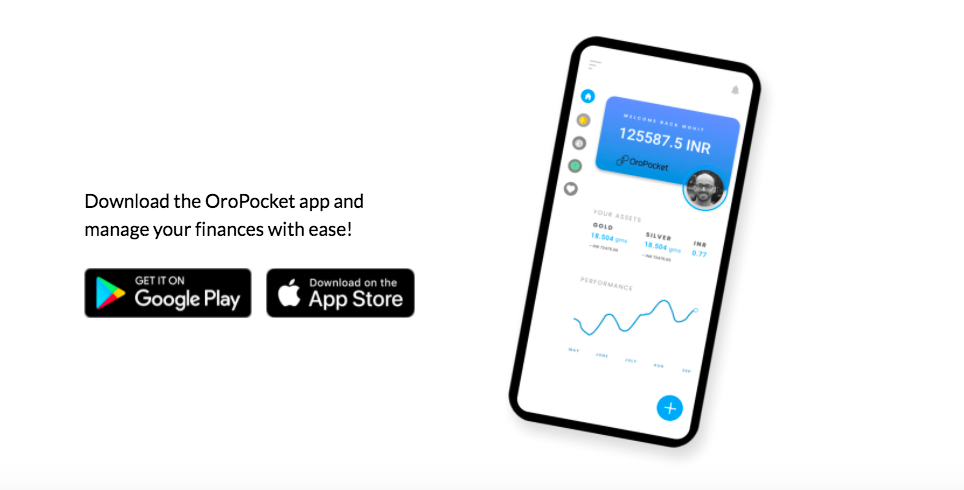 Blockchain Startup OroPocket is working towards enabling users to create wealth by bridging the gap between physical assets and DeFi.
OroPocket's conception goes back to the Reserve Bank of India's prohibition of facilitation of cryptocurrency transactions in Indian banks nearly immediately in 2018. This essentially signaled the beginning of the bearish 'crypto winter,' in which blockchain and crypto companies struggled to go ahead.
Co-Founded by Tarusha Mittal with Mohit Madan after the realisation to develop financial software that logged transactions on blockchain. This was the impetus behind Delhi-based Oropocket, a company that enables users to diversify their portfolios beyond conventional assets by investing in digital commodities such as digital gold and silver. Furthermore, it offers financial services to users on top of these investments, assisting with the liquidation of the assets.
As the world is starting to open up towards investing in digital assets, OroPocket is working towards meeting the increased demand from users wanting to explore new wealth creation opportunities.
OroPocket is a fast, simple-to-use online platform that enables access to digital assets on the go. Customers may invest in digital gold or silver, where they own the assets but do not have physical possession of them. The 45-person company keeps gold and silver reserves, which are distributed to users when they buy them online. Ethereum, Tezos, and Polygon blockchains all record ownership and future transactions. Users may spend, purchase, or execute UPI transactions that are backed by these assets. As a result, there is a guarantee that digital gold and silver are extremely liquid.
OroPocket received a $2 million investment in early 2021 from AU21 Capital, LD Capital, Rarestone Capital, Morningstar Ventures, NGC Capital, Alphabit, Moonwhale Ventures, Acheron Capital, Zokyo Ventures, and others.
According to Tarusha, they, like other blockchains, record transactions in secure, public ledgers, giving consumers peace of mind regarding the security of their assets. "When these transactions are recorded on blockchain, everyone can see them, resulting in greater transparency and security. With the introduction of Layer 2 scaling solutions like Polygon and Ethereum 2.0, the procedure becomes even easier owing to low gas costs (transaction fees)," she says.
OroPocket promises that its asset-backed banking services on blockchain (which are decentralised) are free of hidden fees and time-consuming procedures associated with conventional banks (which are centralised entities). The company earns money by collecting a 0.25 percent transaction charge on these transactions.
It also earns money from two other products, OpenDefi and UniFarm, which are part of the broader OroPocket family. "OpenDefi is a decentralised finance (DeFi) solution that combines real and synthetic assets (tokenised derivatives). The backend in this case operates on P2P (peer-to-peer) networks. We charge transaction fees to consumers as well as integration fees to developers that build on top of our protocol," Tarusha says.
UniFarm enables users to bet their cryptocurrency holdings and earn up to a 250 percent yearly percentage return (APY). It is a farming approach in which blockchain projects collaborate to form a reward pool. Users may stake any token and get numerous tokens in exchange. Staking crypto is a procedure in which crypto assets are committed to maintain blockchain networks and validate transactions. The company does not charge users in the UniFarm concept, but rather the projects and blockchain networks that are connected.
Recently OroPocket has launched Auto-Invest Plan (AIP) with tokenised gold & silver, where users can start small by investing as little as ₹100 per day and have full access to their money. They can withdraw via UPI anytime, anywhere without incurring any fees. With one tap deposit, users can deposit INR in their wallet using OroPocket's payment gateway. Money will be automatically invested every month (or the set frequency). It is a cakewalk to redeem your assets at maturity, you just have to sell your assets and redeem them from your wallet directly to your bank account at the time of maturity.
​​While there are many alternative DeFi solutions and crypto-backed yield farming protocols available worldwide, OroPocket says that it has no overall rivals with its product line. It is presently working on obtaining an NBFC license in order to offer lending services to customers as it seeks to create a comprehensive financial ecosystem for the crypto and DeFi sector.
OroPocket gold and silver tokens are the latest entry in the asset-backed crypto tokens space. Users can also withdraw their holdings to any ERC20 compatible Ethereum wallet. Since the assets are tokenised, they can be instantly transferred to any user across the globe even if that user is not on OroPocket, or even if that user does not have a bank account. Exchange your existing crypto with $ORO here. 
Disclaimer: This is a press release. Readers should do their own due diligence before taking any actions related to any company, product, or service mentioned in this article. BitcoinAfrica.io is not responsible, directly or indirectly, for any loss or damage caused by or in connection with the use of or reliance on any content, product, or service mentioned in this post. 
South African Users Can Now Mine RENEC Token for Free on Remitano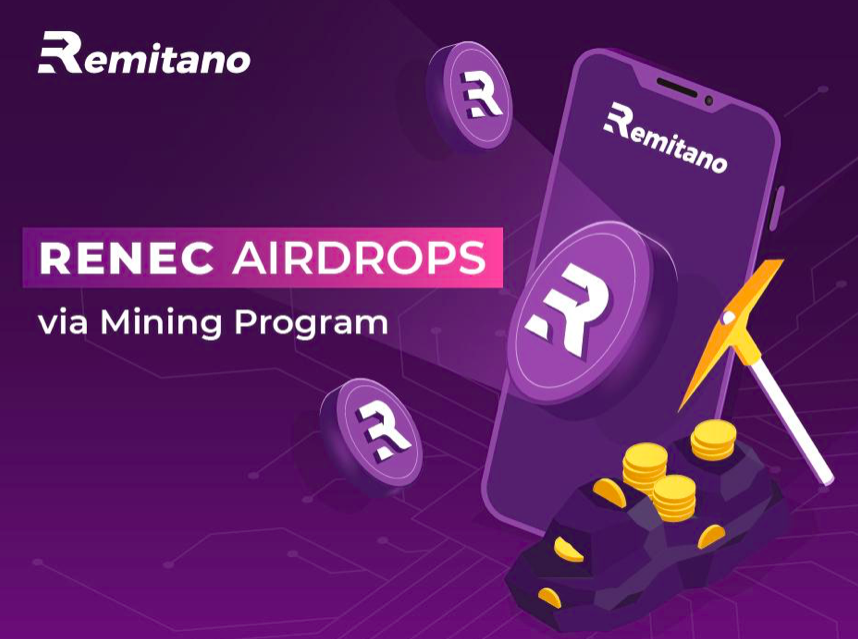 Global peer-to-peer crypto exchange Remitano is currently developing its native token, RENEC, to improve the quality of services delivered to customers, reduce transaction fees and ensure secure and swift transactions. While Remitano Network is still in the development phase, Remitano has provided an amazing opportunity for old and new Remitano users in South Africa to earn FREE RENEC via a mining program.
What is RENEC?
RENEC is an abbreviation of Remitano Network Coin. It is the token of the Remitano network, a blockchain designed to facilitate quick transactions at a reduced fee, a fast decentralized exchange with efficient escrow in place. The launch of the RENEC token was announced on June 30th, 2021.
What makes RENEC different?
Remitano Network is not a single blockchain, rather it is a set of blockchains. The initial network will be a simple value transfer one, similar to Bitcoin, Litecoin but with faster block time and more efficient consensus protocol. At this stage, RENEC will be called Remitano Electronic Cash.
RENEC will also be the base currency for the Token Decentralized Exchange and the decentralized fiat-token escrow that will be built on the Remitano Network. With RENEC, crypto swap and P2P trading fees will become cheaper.
Remitano commits to deliver the first 3 products for the Remitano Network as follows:
1. Low fee decentralized P2P electronic cash with Multisig capability
2. Low fee decentralized tokens exchange
3. Low fee decentralized escrow service
After that, remitano.com will work closely with the community in order to build other blockchain products.
The Remitano Network is designed to be scalable, therefore, new products will be built on it, consequently increasing the value of RENEC.
Check out the Official RENEC whitepaper to learn more about this token.
How to own RENEC?
Because Remitano holds its investors and traders in high esteem while also reducing risk, Remitano will not hold any ICO for RENEC. It is different from other ICO's where investors will have to pay ETH or BTC to secure a specific amount of the coin. Instead, RENEC will be given out freely to both new and old Remitano users in South Africa and other countries through mining.
For now, Remitano only allows mining through the Remitano mobile application. So you need to Install Remitano App and begin mining RENEC at the tap of a button.
4 easy steps to mine RENEC
1. Download the Remitano app on PlayStore and AppStore.
2. Register or log in to the app
3. From the list of menu that is displayed, click on "Mining RENEC". This should take you to the mining page.
4. Click on the "Mine RENEC" button to start mining
Eventually, it will show the progress of your mining RENEC like this image:
Users must have registered an account with Remitano and verified their phone number to be eligible to mine RENEC. Mining RENEC is not automated so once you already have the app you have to log in to your account every day to mine RENEC.
A user can mine up to 0.02 RENEC per hour depending on the level of verification. Complete up to level 2 of verification to increase your mining power. You can also boost your RENEC rewards through Remitano referral. When your referrals mine successfully, you earn 20% of their mined RENEC.
Check out the definitive guide of the RENEC token.
Remitano will continue to build products on the RENEC network. This will give RENEC a lot of utility and usage. Also, the fact that Remitano is a very popular escrowed P2P cryptocurrency exchange in multiple countries across the world, with time, the value of RENEC is likely to increase which is why you should try and get the token now that it is free.
About Remitano
Remitano is one of the largest peer-to-peer (p2p) cryptocurrency trading platforms in the world, currently serving users in more than 30 countries. The platform provides an escrowed p2p crypto marketplace allowing users to buy bitcoin in South Africa and cryptocurrency easily and safely. Remitano is a market leader in the p2p platform space, featuring an intuitive and user-friendly interface, 24/7 customer support, and boasts some of the lowest fees in the industry.
Got Questions?
Reach out to Remitano via:
E-mail: marketing@remitano.com 
Socials: Facebook, Twitter, Instagram
Disclaimer: This is a press release. Readers should do their own due diligence before taking any actions related to any company, product, or service mentioned in this article. BitcoinAfrica.io is not responsible, directly or indirectly, for any loss or damage caused by or in connection with the use of or reliance on any content, product, or service mentioned in this post. 
BC.GAME Achieves Major Crypto Milestone! Converts License Into NFT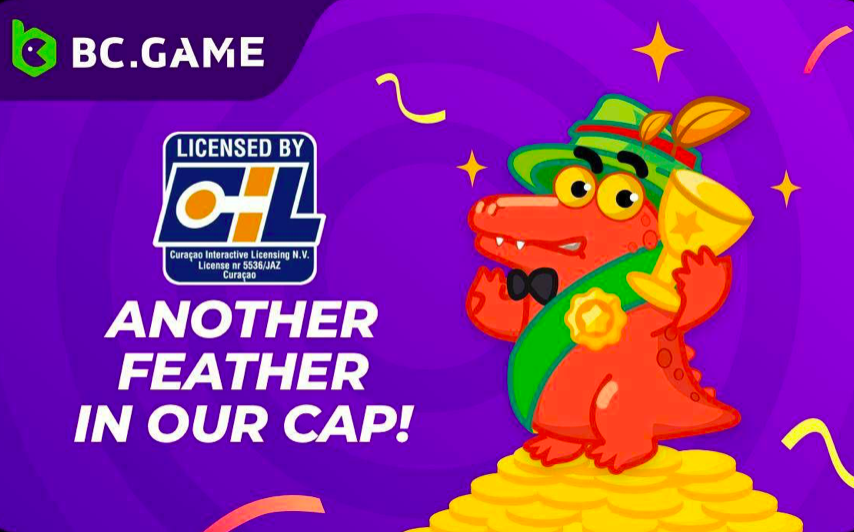 August 28, 2021 – We have fantastic news to share with you today! BC.GAME just added another feather to their cap! BC.GAME is now the proud owner of the much-awaited Curacao License!
Curacao Interactive Licensing N.V.(CIL)  is one of the top four most popular globally acknowledged casino licenses! In addition, Curacao Interactive Licensing N.V.(CIL) is one of the four master operators who received oversight roles from the Curacao government. The other three are E-Gaming (N.V. 1668/JAZ), Antillephone (N.V. 8048/JAZ), and Gaming N.V. (365/JAZ).
Curacao has an excellent reputation for having a trustworthy, responsible, and stringent licensing protocol. Having a Curacao license means adhering to all rules and complying with all applicable regulations!
In easy terms, it means BC.GAME will have a better standing with other companies and partners in the crypto gaming industry! This further strengthens the company's beliefs of providing complete security and an optimal & provably fair gaming experience to their users! 
A Curacao license opens up more significant avenues for a crypto gaming platform! This further makes it possible for BC.GAME to provide their players with better games, bigger rewards, highly recognized providers, easier integration of new currencies, to name a few!
For you, our dear community, it means a better and more trustworthy platform with a great gaming experience and a wide variety of games to choose from!
Obtaining the Curacao License helps BC.GAME attain a recognized standing in the global market and significantly strengthens its position as one of the Best Crypto Casinos! You can find the original company license here.
As the first-ever casino to support Bitcoin Lightning Network; BC.GAME is determined to achieve a globally acclaimed compliance standing! But all in good time as this is just the beginning!
For security, the license was uploaded to the decentralized storage blockchain, the IPFS, and minted into an NFT compliant with the EC-721 standard before being transferred to BC.GAME's ENS bcgame.eth account.
The online crypto gambling platform's decision to secure the CIL sub-license in the IPFS before minting it as an NFT shows the flexibility and possibilities of blockchain, which BC.GAME is amongst the first ones to achieve!
All users, including regulators worldwide, can now view the license, which is an efficiency win, considering how governments have stepped up, shifting their muzzles to crypto entities.
BC.GAME would like to extend their heartfelt gratitude to each of their amazing players who stood by them and pushed them to reach greater heights with each achievement!
The company further mentions, "Thank You for trusting us and providing your unwavering support to BC.GAME! We are because of you! Thank You ! We aim to provide our players with the best crypto casino experience full of huge winnings, fun, and good times! But, as we always say, Don't Trust, Verify It.
Once again, we thank you, dear players, for constantly pushing us to be the Best!"
And to all the new users, they say: "Welcome! Become a part of the most rapidly growing crypto gaming community and have an experience like no other!"
Congratulations to all, and we wish you a super lucky winning time!🍻🍻  Join BC.GAME now!
Disclaimer: This is a press release. Readers should do their own due diligence before taking any actions related to any company, product, or service mentioned in this article. BitcoinAfrica.io is not responsible, directly or indirectly, for any loss or damage caused by or in connection with the use of or reliance on any content, product, or service mentioned in this post.