Revisiting the Blockchain Africa Conference 2019 in Johannesburg And Announcing 'Crypto Fest'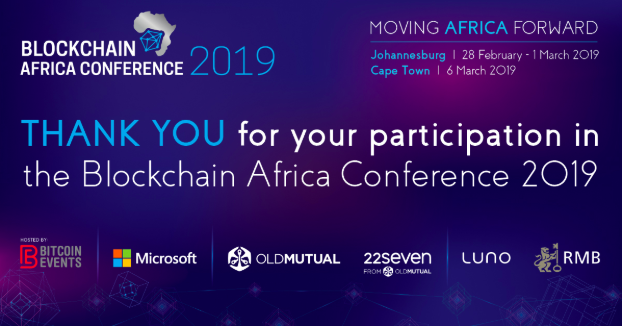 The Blockchain Africa Conference 2019 in Johannesburg saw a gathering of thought leaders and influencers in the blockchain industry exploring blockchain use-cases, such as Self-Sovereign Identity, enterprise blockchain in finance, the future of banking, interoperability and scalability, regulations regarding ICOs, STOs, blockchain technology, and cryptocurrencies.
The conference was a resounding success, as amplified by conference MC, Farzam Ehsani, co-founder and CEO at VALR, "It was inspiring and thought-provoking," and by Michael Glaros, Principal Program Manager, Azure Blockchain at Microsoft, and Diamond Sponsor to the 2019 Conference who said: "I am just so thrilled to be at the Blockchain Africa Conference with Farzam Ehsani, Brian Behlendorf, Phillip Windley and all the other greats here, so that we can come together and hash [pun] things out for a better crypto and Blockchain future, and together we can be moving Africa forward."
Blockchain Africa Conference in Johannesburg Day 1
Watch the Day 1 highlights video of the conference in Johannesburg.
Lorien Gamaroff kicked off proceedings with a presentation about the global state of the blockchain technology, what some of the issues are as well as his views on how this technology allows transactions to be verified. He remarked: "There is no real value in crypto or cash to be anonymous. The value lies in the privacy, not the anonymity, and blockchain could change this in the future."
Lorien's address was followed by the keynote speaker, Brian Behlendorf, Executive Director of Hyperledger Project who engaged the audience with his topic The Post-Lambo Era: Blockchain Technology Gets Real. Blockchain technology is allowing individuals to apply for products and/or services to organisations without the organisations getting access to individuals' private data and information. Brian reinforced that: "Today there are over a hundred deployed distributed ledger networks using blockchain technology to address supply chain traceability, trade finance and global payments, logistics, know-your-customer credit history systems, and many more."
In a podcast interview by Think WTF with Brian, he shares some of the projects that they are working on to give us a practical example of how Hyperledger is solving real problems.
Carel de Jager talked about the idea of stablecoins to help with the price volatility experienced by cryptocurrencies. Stablecoins have their value pegged to something that we regard as stable such as gold or the US dollar. Carel cleverly remarked: "Why do we need stablecoins? Well, because someday central banks will run out of zeroes!"
In a recent interview on Winslyn, Carel speaks about blockchain technology, local applications, and explains how blockchain could potentially help prevent something like the Eskom crisis we are currently facing.
Michael Glaros discussed how Microsoft is working alongside Technobrain to unleash innovation across Southern Africa by employing joint efforts toward scaling blockchain networks with development and operations practices and habits.
While Philip Windley explored the topic of a global public network for self-sovereign identity. The public network will be decentralised, have no single authority and will provide multiple identity sources. Conference proceedings continued with Peter Munnings who informed the audience about Project Khokha, the successful collaboration between the South African Reserve Bank and the major banks in South Africa. The scope of the project was to create a distributed ledger between participating banks, for a wholesale payment system. The project was a huge success and proved that distributed ledger technology could be used for interbank settlements. Project Khokha received the inaugural 'Best Distributed Ledger Initiative' award from the Central Banking Publications at a gala dinner in Singapore.
Panels with blockchain and economic expert Farzam Ehsani and Centbee's Lorien Gamaroff sparked quite the debate as the two panels discussed The Issues and Proposed Solutions for Blockchain Scalability and Enterprise Blockchain in Finance, respectively. The rest of the speaker line-up for the first day included Anushka Soma-Patel who unpacked the practical use of identity wallets and verified claims within ecosystems as we know them today. Ashlin Perumal spoke about self-sovereign identity against the legal backdrop of digital identity. While Nick Sapanaro made the bold statement: "The glass bottle looks great but it is impossible to get ketchup out. With crypto apps, we're not even at the glass bottle stage. It's like we're just smashing tomatoes with our bare hands," during his talk on Eliminating the Friction Tax on The Path to Mass Adoption.
Blockchain Africa Conference in Johannesburg Day 2
Watch the Day 2 highlights video of the conference in Johannesburg.
 Day 2 of the conference kicked off with Ray Youssef who discussed the unique situation of how African people have adapted to a new financial landscape that has given them the opportunity to take control of how they send, store and spend money through peer-to-peer technology. Nicole Anderson took to the stage after Ray on crypto is an emerging institutional asset class with family offices, hedge funds and broader multi-asset fund managers are entering the game addressing the institutional challenge and opportunity in crypto assets.
Matthew Arnett explained to us what a real Security Token Offering (STO) will look like and why the Bahamas standard is one to follow, as they have created smart contracts that standardize the creation of an STO.  The Bahamas government has been active in drafting legislation for Security Tokens and is working hard to make it easy to launch Security Token Offerings in the country.
Dr. Nthuthuko Bhengu introduced us to blockchain in healthcare. Dr Bhengu highlighted relevant use cases with a particular focus on electronic medical records and how blockchain can facilitate patient-centred care by enhancing interoperability, confidentiality and generally improved doctor-patient engagements. Dr. Bhengu facetiously remarked: "Blockchain was made solely for healthcare patient record-keeping, medicinal supply chain management and healthcare practitioners' management."
Anrich Daseman from the South African Reserve Bank (SARB) addressed the topic of regulatory advancements on crypto assets.  Anrich reiterated: "The Reserve Bank's perspective is that blockchain is a paradigm shift and regulators need to adapt. SARB does not want to stifle innovation but recognises that regulation is necessary to protect investors and those that are not educated about the technology." In response to the concern of regulation on crypto, SARB formed a crypto asset regulatory working group to tackle the regulatory challenge.
The conference continued with Jean Paul Fabri who marvelled the audience on  Malta's perspective on the regulation of ICOs and cryptocurrencies by the Maltese government, who is paving the way to establish Malta as a 'Blockchain Island'. Jean Paul shared on where Malta succeeded in establishing regulations for emerging technology was in its political will and went on to conclude, "The regulation is there as a filter to make sure that the investment opportunity presented by the issuer is real."
The conference concluded with Loretta Joseph, Charlene Chen and Prof. Angela Itzikowitz who took part in a panel, with other crypto thought leaders the likes of Anrich Daseman, Jean Paul Fabri, Ashlin Perumall, who had tongues wagging on one of crypto's current hot topics, Finding the Balance Between Regulation and Innovation. The panel concluded with: "The big question should not be to regulate or not to regulate. The fact is to regulate but the regulation in itself needs an adaptation and innovation, in order to support, underpin and develop emerging technology both on a country and global level."
Charlene Chen, BitPesa's COO, talks us through the challenge between innovation and regulation, and how you balance the conflicting energies and the management of different stakeholders, in a podcast interview with Think WTF.
The conference proved that people are still passionate about blockchain technology despite the current cryptocurrency bear market. There was a real sense that the hard work was still carrying on and effort was being made to innovate and solve the problems that will propel Africa forward into the future.
Videos of the conference can be viewed on Bitcoin Events' YouTube channel.
Thank you to our sponsors, partners, and exhibitors for helping make the conference a success.
Crypto Conference 2019
We are planning our next event! The Crypto Fest is a one-day gathering on 5 September 2019 in Johannesburg, South Africa, where we will explore the economics, investment, trends, culture, technology, trading, cryptocurrency exchanges and the future of cryptocurrencies.  
For more information on this and future events, please email the team at info@blockchainafrica.co. Subscribe to the Blockchain Africa newsletter to stay informed about next events and news of the global blockchain and cryptocurrency industry.
Our Top Pick For Best Bitcoin Mixer Websites 2020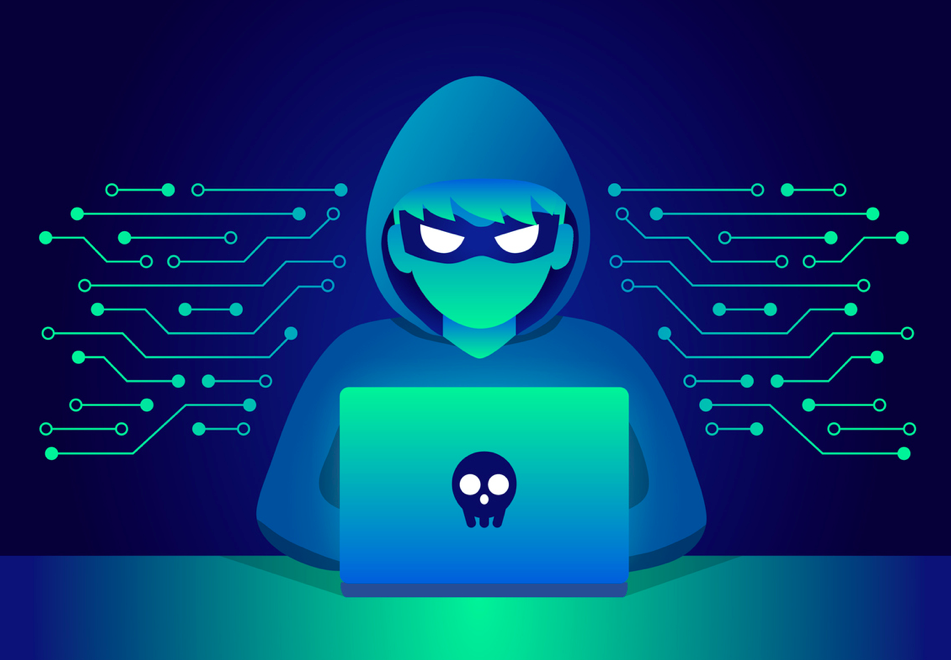 The right to privacy and anonymity of the online community and within the norms of our daily routines as human beings is a virtue that has been inevitable for decades but ignored in essence by the majority of countries and governments around the globe.
The concept of blockchain & cryptocurrencies came forth on the rides of online transactional anonymity and financial defiance to authority which became popular because their programmers touted them as being private and secured. It has, however, emerged that they are not and that transactions undertaken using crypto can be traced and monitored by lurking snoopers.
Over time, with the increased government scrutiny and unwanted invasion by phishers, users now realize that the cryptocurrency world is not as anonymous as most of them were led to believe. Leaving them in paranoia and fear of crypto transactions given the notion that a snooper(hacker/government) can head over to the blockchain ledger board and be able to analyze and monitor any transaction's origins, destinations, and various different variables if they wish to… which defiles the sole rights to privacy as such.
PenguinX Mixer is changing all this and giving back cryptocurrency enthusiasts their security and privacy as the 1st ever cryptocurrency mixer with an in-build A.I (Artificial Intelligence) chamber designed by experienced cryptography experts to ensure the mixing modulation disengages terminal linkages of origin and destination of transactions leaving neither trace nor footprints on the blockchain, thus making the origin and destination of the cryptos completely anonymous(Invisible) to snoopers.
The entire mixing process on www.penguinxmixer.io occurs over a private bullet-proof network with end 2 end encryption making it immune to attacks and data leakage.
Why PenguinX Mixer?
* Two Pools System:
Our operations dwell within MP2C i.e using 2 pools where receiving and sending is always different. One pool only receives funds, the other only sends.
* Multi Crypto Support:
Penguinxmixer.io lets users mix Bitcoin, Litecoin, Bitcoin Cash and Ethereum instantly.
* Automated Interface – A.I Controlled:
Equipped with fully automated A.I interface which ensures you get your clean coins immediately after mixing without delays.
* Logless Transactions:
We do NOT store transaction data/logs and coins are safe to use after mixing session is completed/
* Bullet-Proof Server Connections:
Our off-Shore servers are impenetrable and are placed in unique data centers hence rendering their systems and operation immune to all sorts of attacks.
* Untraceable mixing:
Cryptos mixed through our website cannot be listed by blockchain analysis or other forms of research. As a result, all mixed coins are protected and untraceable.
How it works?
Step 1: Select the Crypto-Currency you want to mix
Step 2: Enter receiving wallet address
Step 3: Send coins for mixing
Step 4: Receive Clean and Untraceable Coins
We are neither associated nor involved in the promotion of criminal activities, but merely providing a solution that protects the privacy and identity of crypto transactions, and bringing a new phase where crypto holders/users can transact at ease without worrying about someone monitoring their every move, and activities on the blockchain.
"Not everyone who mixes cryptocurrency is a criminal, some people simply crave for privacy to that extent." – Clerk, CEO of PenguinX Mixer
More details about cryptocurrency mixing and the PenguinX Mixer platform can be gathered through their official website.
TOR Link – 5c5b4vuillc72gzy.onion
Email – penguinmix@protonmail.com
Telegram – @penguinxmixer
Disclaimer: This is a paid press release. Readers should do their own due diligence before taking any actions related to any company, product or service mentioned in this article. BitcoinAfrica.io is not responsible, directly or indirectly, for any loss or damage caused by or in connection with the use of or reliance on any content, product or service mentioned in this press release. 
WOM Protocol Team Launches African Community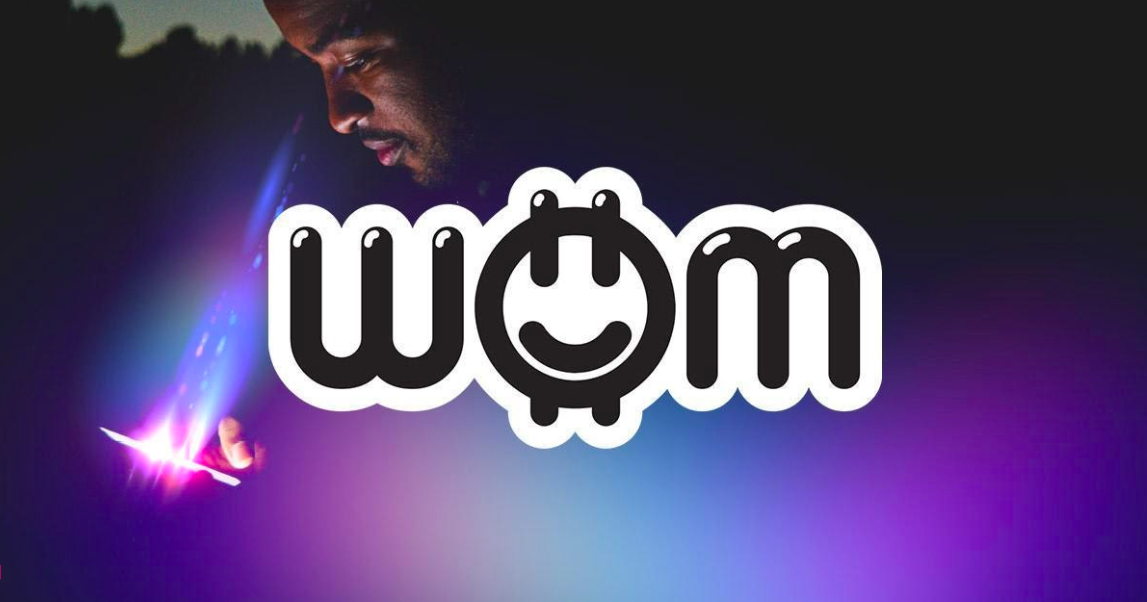 The WOM Protocol team recently launched the Africa community in order to aid the fast adoption of the project's unique blockchain solution.
Africa is one of the fastest cryptocurrency adopters, specifically in the western, eastern, and southern parts of the continent.
With the spread and development of blockchain technology on a global scale, Nigeria, Ghana, South Africa, Kenya, and Uganda are considered some of the most promising African countries to use blockchain technology and are expected to become the blockchain centres in Africa. On the other hand, the governments of these countries actively advocate for blockchain technology to serve the domestic economy.
The WOM Protocol is a new blockchain-based MarTech solution that enables brands to leverage authentic word-of-mouth recommendations.
WOM is building a blockchain-based Protocol that gives brands, content creators, publishers, and social networks a way to monetize word-of-mouth recommendations on any app or platform. WOM does this without anyone central party exclusively profiting from the collective value created
More than 95% of undergraduates use smartphones to take pictures, record videos, and upload them on their social media platforms without earning anything–rather they just waste their data packages. 
With WOM Protocol, creators have the opportunity to download the YEAY app, register, create videos, and earn some WOM Tokens which they can exchange for cash. They will see this as a big opportunity to earn from what they like doing. 
WOM Protocol: https://womprotocol.io
WOM Protocol Africa Community: https://t.me/WOMprotocol_Africa
Disclaimer: This is a paid press release. Readers should do their own due diligence before taking any actions related to any company, product or service mentioned in this article. BitcoinAfrica.io is not responsible, directly or indirectly, for any loss or damage caused by or in connection with the use of or reliance on any content, product or service mentioned in this press release. 
Women in Crypto Live Trading Strategies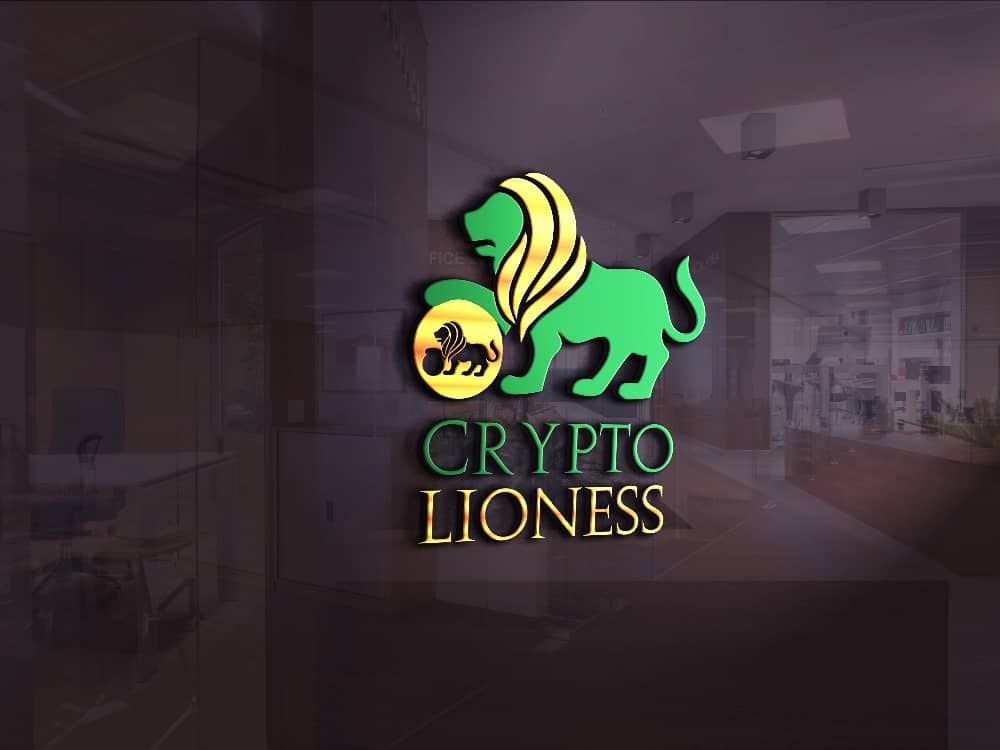 Is crypto trading just for men?
The ratio of Crypto traders globally tilts towards the men and it looks like crypto trading is reserved for them. However, do you know that you can make a fortune from the comfort of your home trading crypto as a lady?
Maybe you think you don't have what it takes to trade crypto or you are not good enough?
Blockchain African Ladies launched a Crypto Trading forum just for women
Crypto Lioness is a platform by Blockchain African Ladies that will empower you with the digital skills needed to trade in digital assets.
Learn how to create a digital asset wallet like Bitcoin, know how to daily trade altcoins, participate in Airdrops and Global Market pumps.
Imagine trading cryptos with simplicity while you are 100% in charge.
There is so much to do with digital assets by being part of the highs and lows in the crypto market. With Crypto Lioness, you can trade and get useful digital skills.
This forum is created for all women of colour. However, we want to also remind you that trading digital assets is risky and there is no 100% profit guarantee. But with our guilds, you can take and manage calculated risk while trading as you wish.
With Crypto Lioness, crypto trading is made simpler for the average woman.
JOIN FORUM HERE BY CLICKING THE LINK IF YOU ARE A DETERMINED WOMAN AND WAN TO BE PART OF THE LAUNCH: https:/bit.ly/2ya2si8
Disclaimer: This is a paid press release. Readers should do their own due diligence before taking any actions related to any company, product or service mentioned in this article. BitcoinAfrica.io is not responsible, directly or indirectly, for any loss or damage caused by or in connection with the use of or reliance on any content, product or service mentioned in this press release.