Introducing Africa's Foremost Women's Blockchain Conference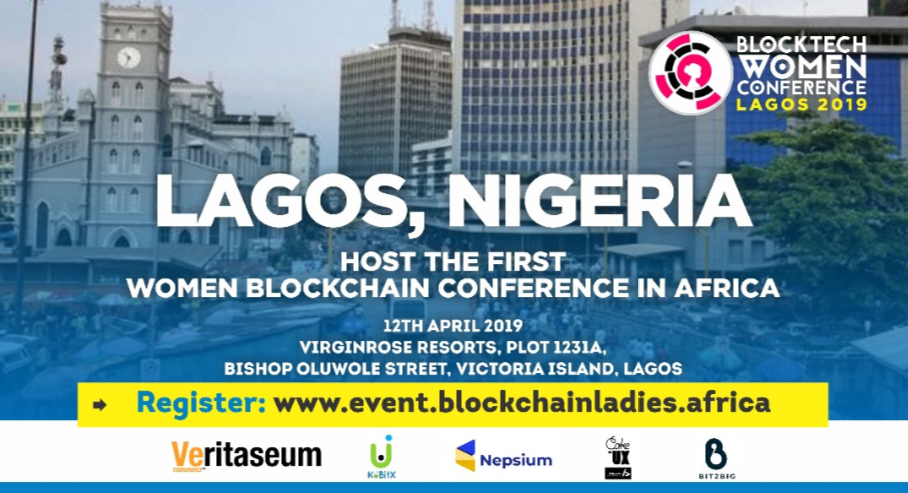 On Friday, April 12, 2019, the city of Lagos, Nigeria will receive a handful of delegates from around the world. This time around they are converging for Africa's foremost Blockchain Conference centered on women, 2019 Blocktech Women Conference. The event is billed to hold at Virginrose Resorts, Victoria Island, 8am prompt.
New to the term "Blockchain"? The Blockchain technology is a shared, distributed ledger that facilitates the process of recording transactions and tracking assets in a business network.
The Blocktech Women Conference 2019
The Conference is billed to educate and train attendees on various aspects of blockchain technology; Women And Blockchain, Digital Assets Trading, Blockchain In Public & Private Sector, Blockchain In Supply Chain, Blockchain Application Programming & Coding, Personal & Business Branding, among others. Attendance is free for all and open to both males and females.
The above-listed wealth of information will be delivered by are our renowned speakers; Reggie Middleton, Founder, Disruptor-in-chief and CEO of Veritaseum (USA), Lorna M.Johnson, CFO at Advanced Family Care Medical Group Inc (USA), Alakanani Itireleng, Founder at Satoshi Centre (Botswana), Genevieve Leveille, Founder at AgriLedger (Jersey), Maureen L. Murat, Principal at Crowdie Advisors (USA), Linus Kingdom, Managing Editor at eBlockbuzz (Nigeria), Heaven Bereket, Founder at Bambino Foundation (Sweden), Lindsay Nuon, CEO at Women of Color In Blockchain (USA),Lucky Uwakwe, CEO at SABI Exchange (Nigeria), Doris Ojuederie, Founder at Blockchain African Ladies (Nigeria), Nathaniel Luz, Executive Director at Cheetah Africa (Nigeria), Faith Obafemi, Blockchain Lawyer (Nigeria), among others.
That's not all. The Veritaseum (USA) representatives will be on the ground at the Conference to train attendees on trading digital GOLD via the Blockchain. To get the training started, Veritaseum will be distributing about $17,000 worth of its VeGold asset to attendees who had already completed their KYC verification on the VeGold trading platform; https://dapp.veritaseum.com.
This freebie serves as support to the African woman. However, it is important for prospective attendees to get their KYC done and approved prior to the event to avoid unforeseen inconveniences. Queries about KYC Verification should be sent to https://t.me/joinchat/EytLU00P2FaVJTJ2sgApuQ
We are also pleased to inform you that representatives of SisiBox Period Subscription Package will be distributing 50 packs of their Combo Sanitary packs to 50 attendees at the Conference. SisiBox Lady Sanitary is designed to provide quality anion sanitary napkins for women at the lowest cost possible via the Blockchain technology while raising financially empowered and entrepreneurial driven ladies in the continent and beyond.
To qualify for the free Sanitary packs, prospective attendees are required to register via the link below and thereafter give out their personal link to friends for registration: https://sisibox.com/blockwoman. The top 50 attendees with the highest referrals will each receive the SisiBox Combo Female Sanitary.
The 2019 Blocktech Women Conference team will be waiting to welcome you at Virginrose Resorts, Victoria Island, Lagos on April 12, 2019.
Contact: Doris Ojuederis, Senior Convener, Blocktech Women Conference +2348095973066 – doris@blockchainladies.africa
Disclaimer: This is a paid press release. Readers should do their own due diligence before taking any actions related to the company, product or service. BitcoinAfrica.io is not responsible, directly or indirectly, for any loss or damage caused by or in connection with the use of or reliance on any content, product or service mentioned in this press release.
Keep It Regal – Enter the Royal Roulette!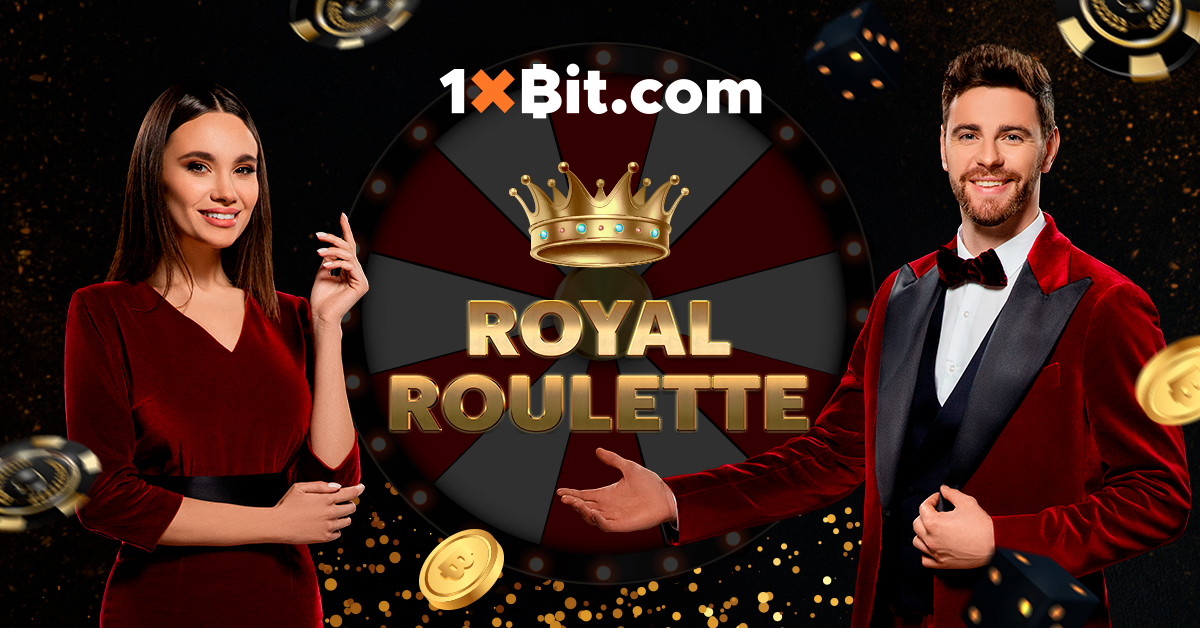 The sound of cards whirring in the hands of live dealers, bells going off at multiple slot machines, bets being whispered in hushed voices, levers being pulled in all corners of the room producing a racketing noise, and doors are constantly spinning as people enter and leave. That's right: you've found your way at one of the most timeless, classic, and iconic casinos in this part of town.
You've come at the perfect time. We have an incredible tournament going on!
Welcome to the Royal Roulette! Where the jingling of quarters and clicking of the roulette wheel can be heard all day, all night, throughout the entire month.
Spin the wheel and play the night away at the Royal Roulette
The Royal Roulette attracts all betting players – both young and old, high-stake and low-stake, beginners and experts, as they compete against each other for the ultimate prize of 250 mBTC. They travel far through land and sea to put their money where their mouth is and join in on the thrill and good old-fashioned adrenaline rush by indulging in the games at the Royal Roulette. All players are invited to play at the following 1xBit live casino tables:
Pragmatic Play Live Casino

Vivo Gaming

Evolution Gaming
Think you have what it takes? Then hop on over to 1xBit and take part in the Royal Roulette!
Take a guess! Your bet is as good as ours when it comes to the Royal Roulette
At 1xBit, it is all about skill and strategy. If you want to win big at the Royal Roulette, then you need to be patient, act like royalty, and observe other players before making your move. Remember that haste is waste! Think carefully before you can wager on the outcome and lay down the odds.
That's all there is to the Royal Roulette! If you should find yourself lucky enough to play with the best, then a prize worthy of a king awaits you!
The prize distribution is as follows:
1

st

place – 250 mBTC

2

nd

place – 100 mBTC

3

rd

place – 50 mBTC

4

th

– 6

th

place – 20 mBTC

7

th

– 10

th

place – 10 mBTC
All players are informed that the event starts on 26th February 2021 and goes on until 25th March 2021. You have a whole month to play and fulfill your heart's desire.
What are you waiting for? Join the Royal Roulette and win like royalty at 1xBit!
Enter the World of Online Gambling – Why Choose 1xBit?
You get to play from 200+ live casino games:
Live Baccarat, Live Blackjack, Live Jackpot, Live Poker, Live Roulette, Live Sic Bo, Live Monopoly, Live Over/Under, Live Deal or no deal, and Live Dice transactions!
Here are the benefits you get to enjoy at 1xBit:    
Welcoming bonus

. All newcomers can claim a 7 BTC welcome bonus for the first 4 deposits. All the more reason to join!

VIP cashback. Didn't win? No problem! You can still count on the 1xBit casino cashback that can go up till 11%. Sounds exciting, doesn't it?
Multi-currency account. Enjoy a multi-currency account! Whether you have Ethereum (ETH) or Bitcoin Cash, you will appreciate that we support 20+ currencies.
Anonymous casino. You do not have to input any private or personal information to get started on 1xBit. Enjoy 100% anonymity as you enjoy your favorite games.
Instant payouts.

You don't have to worry about waiting around to have your money on you. Our payouts are instantaneous.
You deserve to be treated like royalty. That is exactly what we offer at 1xBit. Join today!
Disclaimer: This is a press release. Readers should do their own due diligence before taking any actions related to any company, product, or service mentioned in this article. BitcoinAfrica.io is not responsible, directly or indirectly, for any loss or damage caused by or in connection with the use of or reliance on any content, product, or service mentioned in this post. 
Bitcoin Gambling/Gaming Guide Provides GOSU Bitcoin Casino Reviews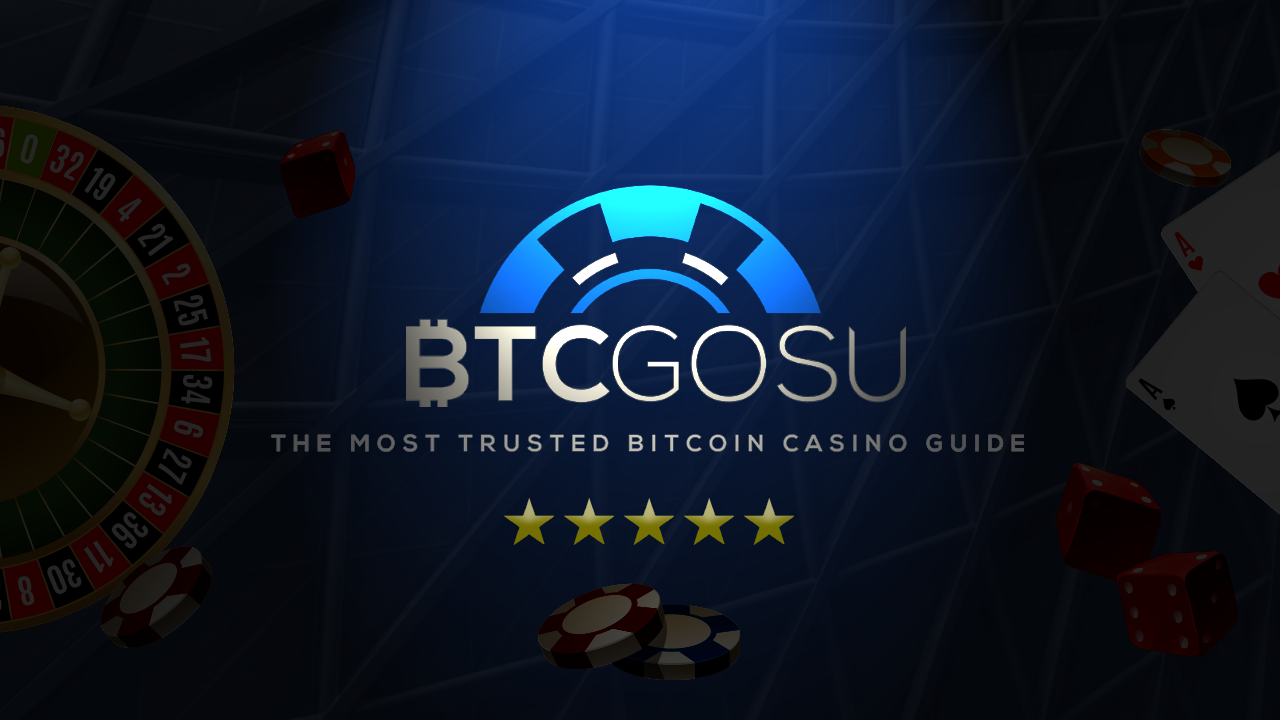 February 15, 2021 – BTCGOSU, an independent guide to Bitcoin Casinos, provides detailed reviews of online casinos and gambling sites. All reviews include valuable, honest information with insights from real players, that are updated regularly.
"Our goal is to enable you to enjoy Bitcoin gaming while remaining confident that you're dealing with casinos that operate with integrity," said a spokesperson for the site. Those interested in gambling online with Bitcoin or other cryptocurrencies can find starred ratings, promotions, overviews, and full write-ups that explain how each reviewed online casino works. Insights into variables such as VIP programs, deposits/withdrawals, customer service, and security are analyzed and tested in detail as well.
BTCGOSU includes the world's largest third-party Provably Fair Verifier, a technology that enables players to verify bets and ensure they are not manipulated. Reviews specific to Bitcoin casino slots and games such as Dice, Crash, and Plinko are also provided. A section on the latest GOSU Bitcoin game reviews is included on the website, as is a section exploring the advantages of Bitcoin gambling.
In addition, you can also find News, promotions, and guides on the site. This provides visitors the chance to find out the latest happenings with some prominent Bitcoin gambling sites and learn more about popular games such as Poker. BTCGOSU promotes only fair and reliable gambling sites; it is designed to provide unbiased, honest reviews of online Bitcoin casinos.
On top of that, visitors can use the site's Casino Comparer, Provably Fair Verifier, and take advantage of BTCGOSU's unique Disputes & Mediation service and Deposit Guarantee. They can also navigate to locate reviews specifically focused on the casinos themselves, bonus types, and games. The BTCGOSU comes from a prominent user of bitcointalk.org, where a complete Announcement Thread (ANN) for this crypto gambling website can be found.
For more information about BTCGOSU, and to read complete reviews written by actual players who contribute to our listings, go to www.btcgosu.com.
Learn more:
Website: https://www.btcgosu.com/
Twitter: https://twitter.com/BTCGOSU
Facebook: https://www.facebook.com/BTCGOSU
Telegram: https://t.me/btcgosu 
Media Contact: admin@btcgosu.com 
Disclaimer: This is a press release. Readers should do their own due diligence before taking any actions related to any company, product, or service mentioned in this article. BitcoinAfrica.io is not responsible, directly or indirectly, for any loss or damage caused by or in connection with the use of or reliance on any content, product, or service mentioned in this post. 
Investors in Africa Can Now Purchase Stocks from the US Market Using Cryptocurrencies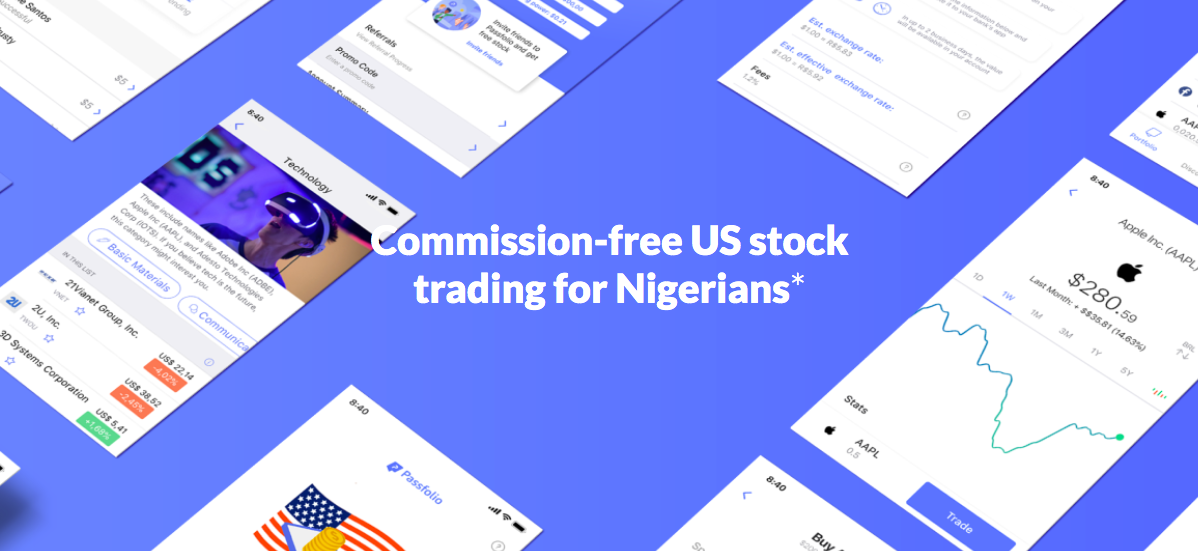 Passfolio is a new investment app that's calling the attention of the market. Through its US registered broker-dealer, Passfolio Securities, the company aims to democratize the access to US investments in countries like Nigeria, by allowing investors to trade 3,800+ US stocks, ETFs, and REITs from the US market with no commission fees*.
Recently, Passfolio has been growing in African countries like Nigeria and wants to facilitate access to US investments in the region. David Gobaud, Passfolio's founder and CEO, says:
"People outside the United States often need hundreds of thousands of dollars to invest in the US stock market – we reduce the minimum to $1 to invest in US stocks of your favorite companies".
What makes Passfolio different from other brokers? Simply put, the possibility of trading and funding your account with cryptocurrencies, through Passfolio Financial*.
Passfolio makes it possible for users to fund their accounts using cryptocurrencies by first converting them into dollars through Passfolio Financial, then moving the dollar proceeds to their brokerage accounts at Passfolio Securities, where users are then able to buy stocks. This way, investors can deposit Bitcoin, Ethereum, Bitcoin Cash, Litecoin, Zcash and other cryptocurrencies and access the US market.
The full list of cryptocurrencies supported by Passfolio (through Passfolio Financial*) can be found below. You can deposit and trade all of them in the app:
Bitcoin (BTC)

Ethereum (ETH)

Litecoin (LTC)

Bitcoin Cash (BCH)

Zcash (ZEC)

Filecoin (FIL)

0x (ZRX)

Aave (AAVE)

Amp (AMP)

Basic Attention (BAT)

Balancer (BAL)

Chainlink (LINK)

Compound (COMP)

Curve (CRV)

Dai (DAI)

Decentraland (MANA)

Kyber Network (KNC)

Maker (MKR)

Orchid (OXT)

Pax Gold (PAXG)

Ren (REN)

Storj (STORJ)

Synthetix (SNX)

Uma (UMA)

Uniswap (UNI)

Yearn Finance (YFI)
To invest with Passfolio, the first step is to complete your registration. The registration can be done in a few minutes through this link, and you will be asked for some basic information. Then, the account is typically approved in a few hours and you'll be able to add funds to your account and start investing.
For US stock trades, Passfolio Securities offers commission-free* trading for assets priced at $5 or more. You can check all other fees that may apply on Passfolio's website: http://passfolio.us/fees
*Securities less than $5 cost $0.02/share. Please see Passfolio's disclosures on other charges.
Disclosures:
Passfolio is the brand name of Panchain, Inc. Passfolio Securities LLC and Passfolio Financial LLC are fully-owned subsidiaries of Panchain, Inc. Securities and cryptocurrencies are very different types of assets. Cryptocurrencies are not securities. Purchasing cryptocurrencies comes with a number of risks. Please read Passfolio Financial Cryptocurrency Risk Disclosure.
Currency and cryptocurrency exchange services provided by Passfolio Financial LLC ("Passfolio Crypto"), a US Money Services Business registered with FinCEN. Passfolio Financial LLC is not a broker-dealer. Cryptocurrencies are not protected by either
FDIC or SIPC. Securities products and services offered to self-directed investors through Passfolio Securities LLC Member FINRA / SIPC. Passfolio Securities, LLC does not provide cryptocurrency-related services. Passfolio Securities LLC is a member of SIPC, which protects securities customers of its members up to $500,000 (including $250,000 for claims for cash).
Explanatory brochure available upon request or at www.sipc.org. To purchase securities using cryptocurrencies, you must first convert them into U.S. Dollars using Passfolio Financial LLC. You must then move the U.S. Dollar proceeds to your brokerage account at Passfolio Securities LLC where you can use it to buy securities.
Please see Passfolio's fractional shares disclosure.
Disclaimer: This is a press release. Readers should do their own due diligence before taking any actions related to any company, product, or service mentioned in this article. BitcoinAfrica.io is not responsible, directly or indirectly, for any loss or damage caused by or in connection with the use of or reliance on any content, product, or service mentioned in this post.