Is Nigeria Likely to Formalise Remittances and Become the Third-Largest Inbound Market Worldwide?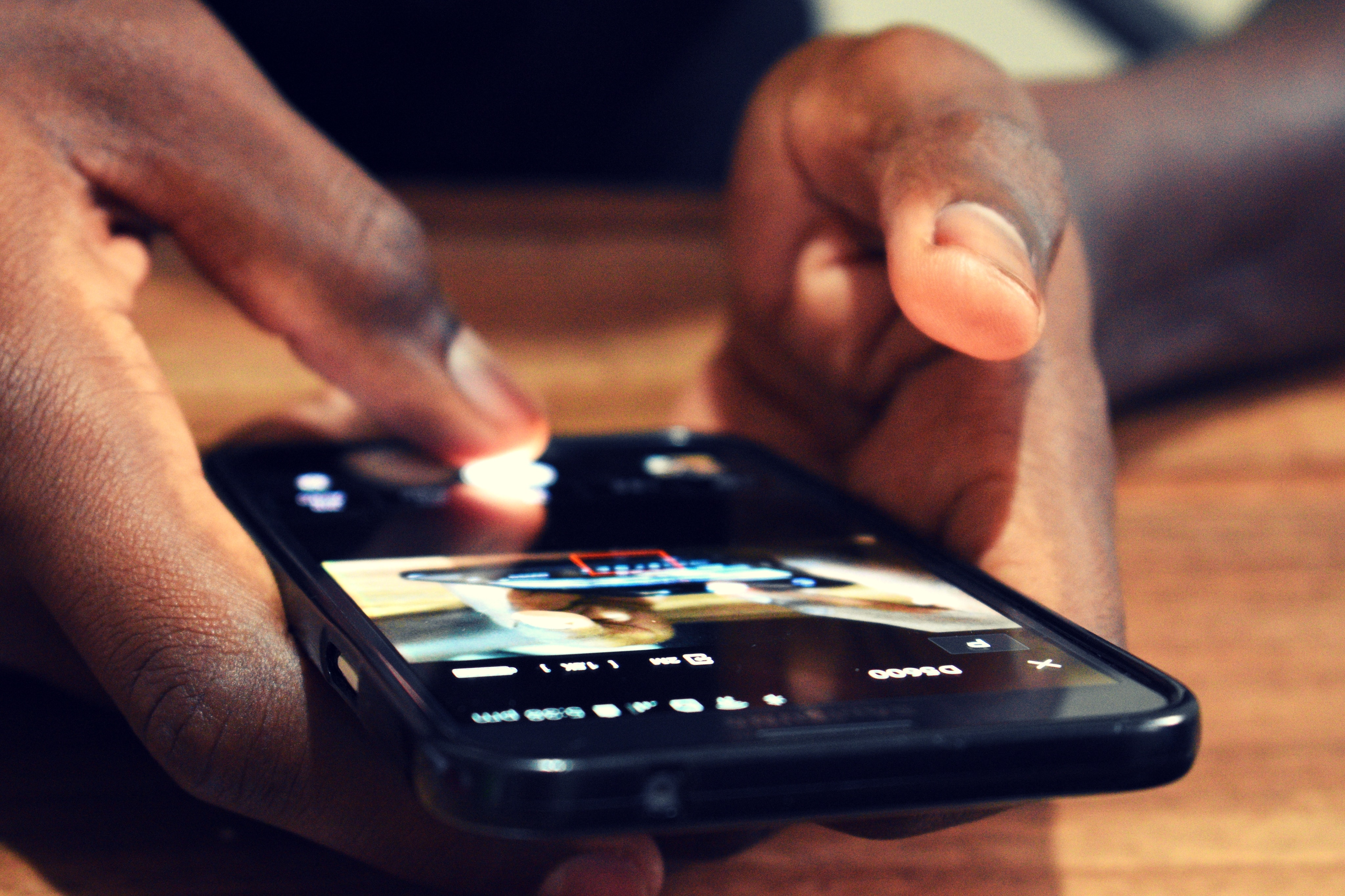 Nigeria is the sixth-largest recipient of remittances in the world with an estimated volume of nearly $25 billion a year. This estimate for remittances flow doesn't account for the informal market, that even if it is shrinking, as most analysts believe, it adds approximately $10 to $15 billion a year to the formal number. That places remittances for Nigeria at around $40 billion. If this were to be true, then it would squarely place the country as having the third-largest volume of remittances in the entire world, ahead of the Philippines and Mexico with highly formal markets.
In a blog post published by remittance expert Hugo Cuevas-Mohr, he discussed the volume of remittances to Nigeria and the importance of achieving more accurate figures and the success in formalising the remittance market in Nigeria. These are also key topics that will be extensively examined at IMTC AFRICA 2019, a conference that will take place in Lagos on September 24-26 at the EKO Hotel. IMTC is the leading gathering for international money transfer, cross-border payment, and Fintech companies around the world and has chosen Nigeria as the site of its biannual African event to help in the innovation, formalisation, and transparency of remittances in the country.
Why Formalisation is Necessary
Parallel markets, or informal markets, are notorious for skewing a country's volume, revenue, and wealth statistics; in an age where data is glorified, it is clear to see why this is such a problem. Countries are valued and respected based on their stats, and if Nigeria's stats are not reflecting the true volume of remittances, then their significance is being missed.
The Nigerian Naira is traded at different rates on the parallel market than on the official market. For instance, as of August 6, the Central Bank of Nigeria valued 1 USD at 306 NGN (Niara), whereas the parallel markets revealed that 1 USD was actually trading at 360 NGN. Such a large discrepancy in the exchange rate reveals just a portion of the issues taking place. If the parallel market exchange rates are correct, then it is extremely unlikely that Nigeria will be successful in curbing the informal market. 
Nigeria's parallel markets have been prevalent for some time now, but the issue became serious in 2016 when the Central Bank of Nigeria, to curb the informal market, limited the number of legal money transfers to only three International MTOs: Western Union, MoneyGram, and Ria. This subsequently forced all other MTOs to call upon CBN to allow more MTOs to be licensed, jumping to more than 60 in three years. Has the strategy from CBN been successful?
Mr. Cuevas-Mohr states in his blog: "The remittance market in terms of companies abroad serving the Nigerian Diaspora is growing now at a fast pace as remittance volumes to the country increase, partly due to organic growth and partly due to more funds being channeled through official channels."
Leon Isaacs, IMTC AFRICA 2019 Co-Chair, and an expert in remittances will discuss extensively at the conference the findings that his surveys and data gathering work is revealing. Other topics to be discussed at this trendsetting event will be the impact of Payment Service Banks and Fintechs on remittances, the role of blockchain and cryptocurrencies, the importance of strong compliance and risk management and the importance of MTO partnerships with local banks and Fintechs to help to formalise remittances.
Nigeria And the Mobile Industry
Another pressing topic at the conference is that of the mobile industry. In a recent development, the Nigerian government is allowing mobile companies to directly offer financial services. Previously, mobile companies were required to form rigid agreements with banks to offer financial services in the country. These new companies will be known as Payment Service Banks (PSBs), similar to how India enables mobile companies to offer such services.
This is massive news for the world of remittances as PSBs can give their unbanked customers, and generally to all low-income residents, the opportunity to manage mobile money as the digital ecosystem grows. It can also impact the government's financial inclusion initiatives. The impact of the PSBs in the remittance market is hard to predict but everybody will be watching. Mr. Cuevas-Mohr said: "It will take time to see the impact to the market of Telcos being allowed finally to offer themselves financial services, and remittances."
As many MTOs participating at the IMTC AFRICA 2019 conference in Lagos have expressed, the event comes at the best time for the industry in Africa. Filled with a compliance course, an innovation forum, panel discussions, keynote speakers, roundtables, and ample time to network with industry leaders, the event will be a gathering of the Who-is-Who in the field of African remittances.
The article was contributed by David Cullinan. 
Is Bitcoin "Digital Gold"?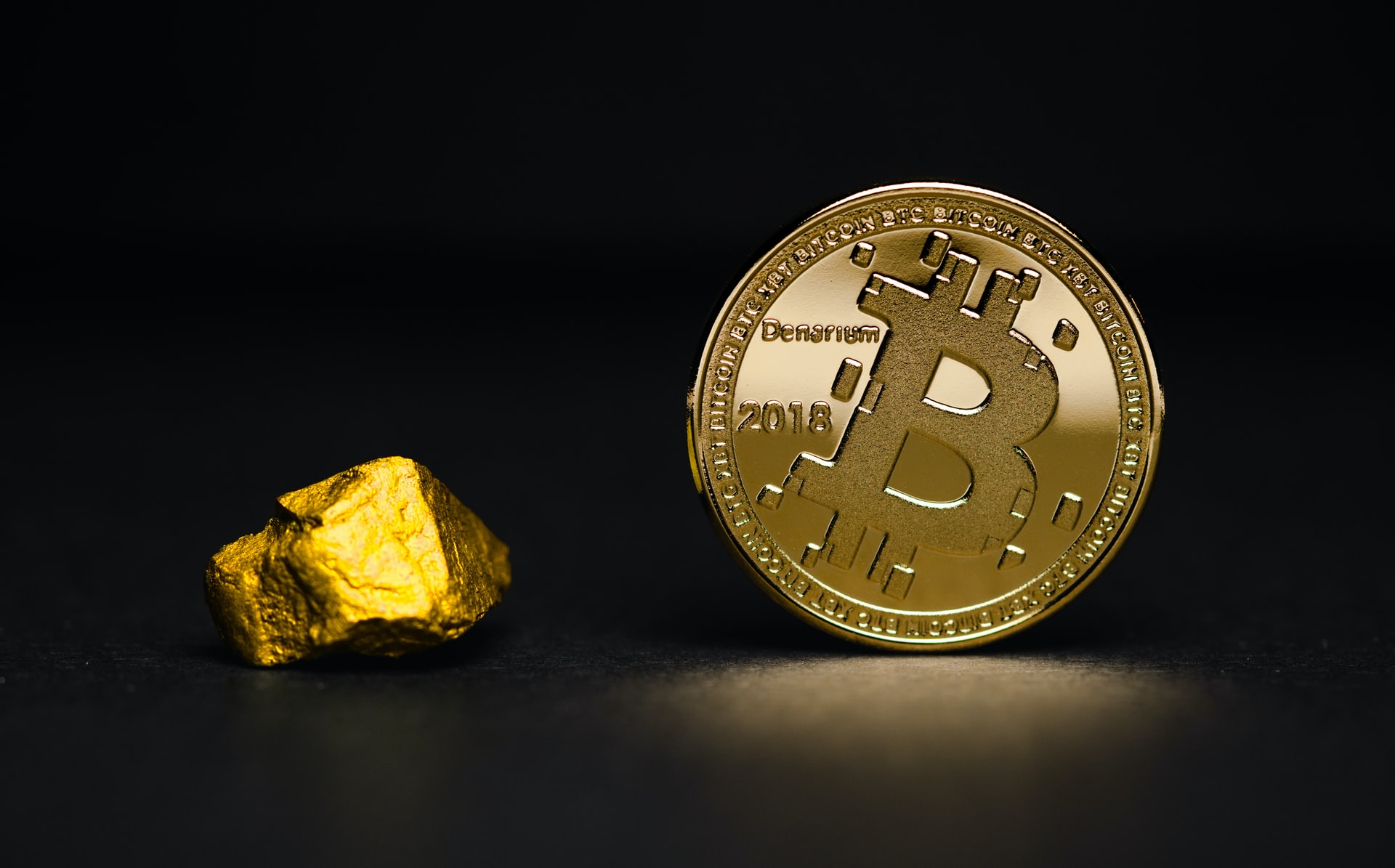 When Satoshi Nakamoto created bitcoin, he envisioned a peer-to-peer digital currency that would allow people to send money without the need for financial institutions. However, bitcoin's use as a store of value overshadowed its original goal, and people started referring to it as "digital gold."
But is it?
Bitcoin as Digital Gold
As you think of bitcoin as digital gold, the first thing you notice is the golden colour circling its symbol. If you go back in history in the times before bitcoin, developers were keen to create a currency that would be the digital version of gold. For instance, the inefficiencies of conventional financial systems and the use of gold as currency inspired Nick Szabo to create Bit Gold.
So, that could have been the thinking of the time: marrying the pros of digital currencies with the benefits of precious metals. That could explain why a yellowish-orangey colour circles the bitcoin symbol.  Also, bitcoin is often illustrated as a golden coin.
Nevertheless, the association between bitcoin and gold does not end with the logo.
Digital Gold vs. Physical Gold
Bitcoin and gold have several similarities.
They both have a limited supply, which boosts their value.
You can divide both assets into smaller units and they will not lose per unit value. The smallest unit of bitcoin is the satoshi. 100 million satoshis make one bitcoin.
Gold is stable, and so is bitcoin. Although the latter is volatile in terms of price, bitcoin's underlying technology, the blockchain, gives it stability.
They are both easily recognisable.
Bitcoin is more superior to gold because you can move it to any place of the world in minutes, it is impossible to counterfeit, and it facilitates online payments.
Furthermore, bitcoin is more accessible and easy to hoard. Exchanges and peer-to-peer marketplaces like Paxful are making it easier for people across the globe to own cryptocurrencies. For instance, with a smartphone and an internet connection, anyone in the world can buy bitcoin.
Therefore, saying bitcoin is digital gold is an oversimplification. Bitcoin is superior than gold in terms of features and potential impact on economies. However, viewing bitcoin as digital gold is a strategy beginners can use to easily understand the cryptocurrency.
Bitcoin as a Store of Value
After Satoshi released bitcoin to the world, the response was probably better than the unknown creator could have hoped. The cryptocurrency attracted a loyal community that started using bitcoin as a store of value because of its scarcity, safe-haven characteristics, and the fact that it is impossible to counterfeit. As a result, many people are holding bitcoin as a long-term investment because they believe in its long-term value. Moreover, the population of bitcoin supporters is continuously growing.
The debate on whether bitcoin is a store of value or not has been raging for years. While bitcoin "HODLers" believe that bitcoin will one day make them wealthy and shield them from a financial crisis, others believe that bitcoin, which is also partially money, cannot be a store of value as well.
That said, bitcoin has made several people into billionaires, proving that it is a practical store of value. Gold is a store of value as well, and it offers financial freedom and protection during economically tough times. However, governments could deny citizens from owning gold. On the other hand, governments would have a more difficult time blocking citizens from owning bitcoin.
Where Does Bitcoin Get Its Value?
The answer to this question is simple. The decentralised nature of bitcoin gives it a lot of value. As the first digital currency that is not under the control of any government or organization, bitcoin is extremely valuable. Therefore, anyone that is against conventional financial systems will find bitcoin very attractive.
Gold is also a decentralised asset. However, the fact that it is not easy to move or hoard, makes bitcoin arguably the more valuable asset.
The Money of the Internet
Although bitcoin as money was overshadowed for some time by its store of value feature, this is changing. The introduction of the lightning network and its continuous growth is facilitating bitcoin as the money of the internet.
The Lightning Network (LN) is a payment protocol that uses smart contracts to facilitate fast bitcoin transactions. LN is built on top of the Bitcoin blockchain as a second-layer application. LN is supposed to solve Bitcoin's inability to process more transactions per second. The network promises to handle millions to billions of transactions per second compared to bitcoin's seven. Currently, you can enjoy the speed of LN by getting wallets like Zap, Breez, and Eclair. However, these wallets are still in development and could have bugs.
LN is taking time to grow, and it has not come through on its promise yet. Also, researchers observe that LN is becoming more centralised and, therefore, more prone to attacks.
Scalability issues aside, bitcoin has the potential to change the payments sector. Major companies like Microsoft, AT&T, and Namecheap are accepting bitcoin as payment. Additionally, platforms like Paxful are enabling businesses to accept payments from anyone in the world through bitcoin.
As such companies set the stage for bitcoin as the money of the internet, it will take time for the world to uniformly accept bitcoin as a payment method. That means that its money functionality will remain underutilised for the time being.
It is clear by now that bitcoin provides more benefits than gold. Therefore, referring to it as digital gold is an understatement. Bitcoin has a lot to offer, and with time, it could become a widely accepted payment method.
New Ethereum Wallet Argent Makes DeFi Accessible for Everyone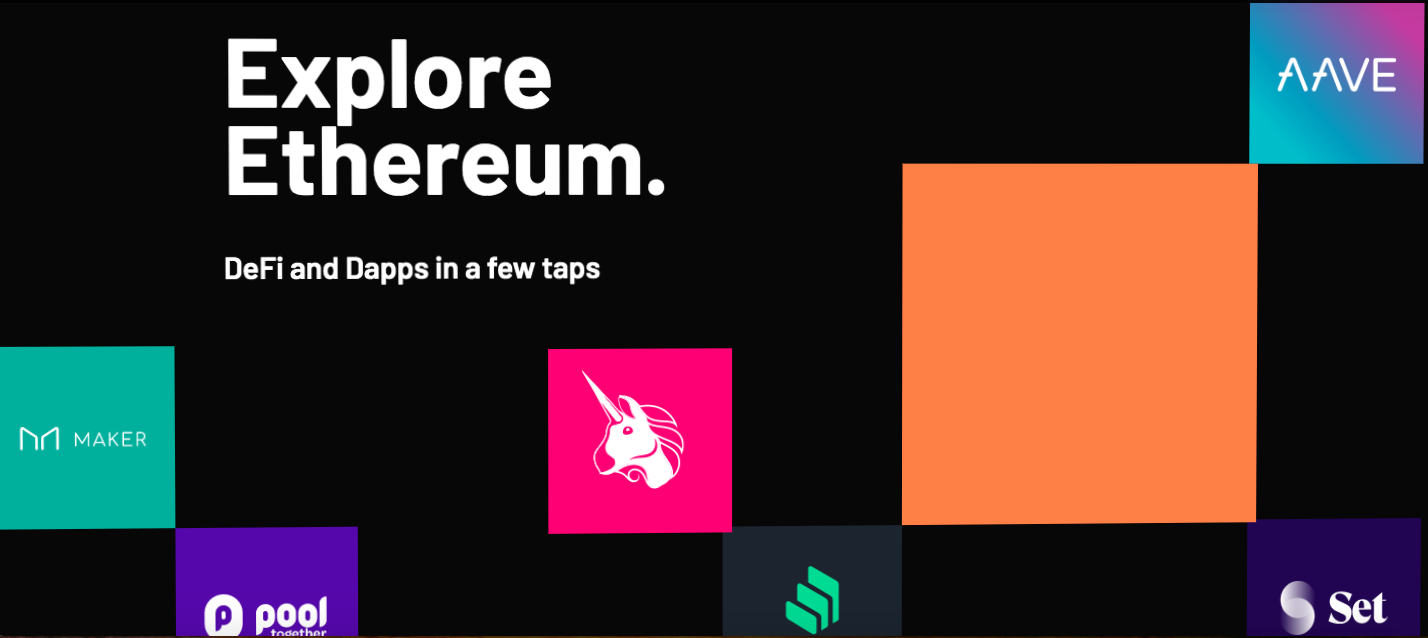 The DeFi market is booming. The total amount of crypto correctly locked in DeFi protocols recently exceeded $2.4 billion. More and more crypto investors are turning to DeFi DApps to earn interest on their cryptoassets. However, DeFi is still too complicated for the average non-techy investor to get involved. London-headquartered Ethereum wallet provider, Argent, wants to change that. 
BitcoinAfrica.io reached out to Argent co-founder and CEO, Itamar Lesuisse, to learn more about Argent and the DeFi market. 
What is Argent? 
Argent is a user-friendly Ethereum wallet that enables you to store, send, and receive, borrow, earn interest, and invest. Effectively, it is a one-stop-shop for all things DeFi at your fingertips.  
Unlike most Ethereum wallets, which focus purely on storing, sending, and receiving ETH and ERC-20 tokens, Argent goes a step further and provides easy access to an array of DeFi DApps. 
"Argent's mission is to empower everyone to control and prosper from their digital assets and identity. Everyone should have equal access to economic opportunity and crypto can be a critical enabler of this." Argent CEO, Itamar Lesuisse, told BitcoinAfrica.io 
"To this end, we've built the first non-custodial wallet with the ease of use and security of the best new bank apps. You can earn interest and invest in a tap via DeFi DApps; protect yourself with daily transfer limits, whitelisted contacts, and easy locking; and you never need a seed phrase," he added. 
Argent is available for Android and iOS and has a very smooth onboarding process. No mnemonic phrase to write down and no wallet.dat file to back up. You sign up a username and passcode, and you provide an email address and a phone number. That's it. 
To fund your wallet, you can either transfer ETH or ERC20 tokens or you can purchase them in-app via Apply Pay, bank card, or a bank transfer. This is made possible through a partnership with MoonPay.
Arguably, the best feature of Argent, however, is that it provides direct access to DeFi protocols in an extremely user-friendly way. 
DeFi Made Easy
Argent enables you to use the digital assets held in the wallet to invest in DeFi protocols with the click on a button. There is no need to sign up for each platform. You simply access the "Invest" section and have immediate access to leading DeFi protocols, such as Aave, Compound, PoolTogether, and Uniswap. 
Even first-time crypto users can get involved in DeFi. All it takes it choosing the asset you want to invest, how much of it, and in which protocol you would like to place it. 
For example, you could purchase $1,000 worth of USDC and place it in Compound to earn 1.75% APY. That would likely be more than the interest any bank would pay you on US dollars. 
Moreover, Argent users can invest in TokenSets, take part in PoolTogether, or provide in a Uniswap liquidity pool. 
What's Next for Argent?
Argent launched the public version of its app in May 2020 and has already made waves in the Etherem community. But this is only the beginning. 
"In the last few months we've launched our DeFi Hub (which provides one-tap access to the best DeFi DApps, like Compound, Aave and TokenSet), and also dark mode," Lesuisse told BitcoinAfrica.io. 
"Next, we're focused on making it easy for anyone to access a DApp, even if they don't have a crypto wallet. Our SDK for DApp developers will mean people can onboard to a DApp without a browser extension or seed phrase. They can easily buy crypto with fiat, and they can use the DApp without having to hold ETH. We hope it significantly lowers the barriers to DApp adoption," he added.
The Future of DeFi
Currently, the DeFi market is a playground for crypto traders and the Ethereum community. But the market is growing as it is receiving more media attention as well as an influx of funds. 
Lesuisse and his team envision that the DeFi market will become more accessible and user-friendly in the coming years. And that it will open it to non-crypto investors as well. 
"Over the next five years, we hope it becomes even easier to use, safer, and, most importantly, develops more use cases that are compelling to a wider audience. We hope by solving many of the usability issues that DApps can focus on building those use cases, taking DeFi from a niche to a mainstream topic."   
The DeFi market is still in its infancy. Vulnerabilities and bugs in already operational protocols will likely continue to plague DeFi as part of its growing pains. But that doesn't change the fact that DeFi has the potential to become the fintech innovation that will finally take power away from banks and into the hands of the people.
Top 7 Most Popular Methods for Buying Bitcoin in Africa

Buying bitcoin in Africa is possible with several easily accessible payment methods. This guide will look at seven of the most popular methods that Africans are using to purchase bitcoin.
Buying Bitcoin in Africa with Mobile Money
Sub-Saharan Africa is the leading mobile money market in the world. According to a GSMA report, the mobile money transaction value in Sub-Saharan Africa was $456.3 billion in 2019.
Some of the top mobile money providers on the continent are telecom companies like Safaricom, MTN, Econet, Airtel, Orange, Telekom, and Inwi. These companies offer M-Pesa, MTN Mobile Money, EcoCash, Airtel Money, Orange Money, T-Kash, and Inwi Money, respectively.
Since mobile money platforms are easily accessible in most parts of Africa, crypto exchanges and P2P marketplaces have adopted them as payment methods. For example, Paxful supports payments via all of the above mobile money platforms.
The acceptance of mobile money payments on crypto platforms means that buyers can use their local currencies to buy bitcoin.
To buy bitcoin via mobile money, all you need is the seller's phone number and name. In most cases, the seller should be a subscriber of the mobile money platform you are using to make payment.
Buying Bitcoin in Africa via Bank Transfer
Bank transfers are another popular method of buying bitcoin in Africa. While the number of mobile money subscribers in Africa is increasing rapidly, bank accounts are still relevant. According to data from Statista, 298 million adults in Africa had a bank account in 2017. Therefore, it makes sense that crypto platforms would support bank transfers as well.
Buying bitcoin via a bank transfer on Paxful, for instance, is as easy as transferring money to the bank account details the seller gives you.
Buying Bitcoin in Africa Through Cash in-Person
Paying in cash is also a popular method for buying bitcoin in Africa. You can use this method when you are meeting with a seller or visiting the offices of an exchange platform. Paying in cash is a safer method of purchasing bitcoin as long as you ask to see the BTC first. It is even safer to receive the bitcoin first before handing out the payment.
If you are uncomfortable making bitcoin transactions on a P2P platform or over the phone, you should opt to pay in cash during a face-to-face meeting.
Paxful offers a location filter that you can use to find the most suitable cash in-person deal near you.
Pay With PayPal
PayPal is a global payment method that is accessible by most people across the globe, including Africans. That is why a few crypto platforms like Paxful allow payments through PayPal.
However, many exchanges do not allow PayPal payments because of chargebacks. If you pay for BTC through PayPal, then report a few days later that you did not receive the bitcoin even though you did, PayPal is likely to favour you, the buyer. This means you will get a refund and keep the bitcoin. Since it is difficult to connect the BTC to the original owner, the seller has no evidence to make his case. Therefore, to avoid fraud, most crypto exchanges do not accept PayPal payments.
Nevertheless, platforms that accept this method of payment require buyers to undertake several actions to protect the seller. For example, Paxful advises sellers to ask buyers to write some words on a piece of paper and take a selfie with it. Sellers can use this photo as evidence in case of a dispute. Sellers could also ask buyers to provide an ID, a billing address, and a social media account link to prove their identities.
Pay Via Chipper Cash
Chipper Cash is a cross-border money transfer option that allows users to cash-in from their mobile money wallets. Once you top-up your Chipper wallet, you can send money for free to anyone in Ghana, Nigeria, Uganda, Rwanda, Tanzania, Uganda, and Kenya. Chipper plans to expand this service to more African countries.
The cross-border nature of Chipper Cash makes it ideal for buying bitcoin in Africa. So, if you are a Kenyan buyer on Paxful, you can purchase bitcoin from a seller in Ghana and pay via Chipper Cash. The platform uses live exchange rates to process cross-border transactions.
Exchange Other Digital Currencies for BTC
It is possible to exchange one digital currency for another on exchanges and P2P marketplaces. For example, you can exchange ETH on Paxful with a trader accepting this digital currency for selling BTC.
Trading one digital currency for another is suitable if you hold several digital currencies in your wallet. Additionally, you can use this method to make a profit and to accumulate your bitcoin holdings.
Exchange Gift Cards for Bitcoin
If you have an unused gift card that you received during Christmas, you can use it to buy bitcoin on a platform like Paxful. Alternatively, you can buy a gift card with cash then use it to buy bitcoin.
When buying bitcoin on Paxful with an Amazon gift card, for instance, you should take a high-resolution picture showing the codes on the physical card. Additionally, you should take a photo of the receipt showing you bought the gift card in cash.
It is easy to purchase bitcoin with a gift card, especially if you have one lying around unused or with a balance. Some of the gift cards that you can trade for bitcoin on Paxful include Amazon, Apple, Sephora, American Express, Asos, and Forever 21.
Some Africans abroad are using gift cards to send money to their relatives back home. To illustrate, a man in London sends his wife back in Nigeria an Amazon gift card worth $200. The wife then sells the gift card for bitcoin, and perhaps make a small profit. She then sells the bitcoin for more profit and cashes out in Naira.
Now that you know the most popular methods of buying bitcoin in Africa, you can learn how to trade bitcoin safely and securely in this guide.