African Traders Prefer PrimeXBT's Powerful Trading Technology Over Competition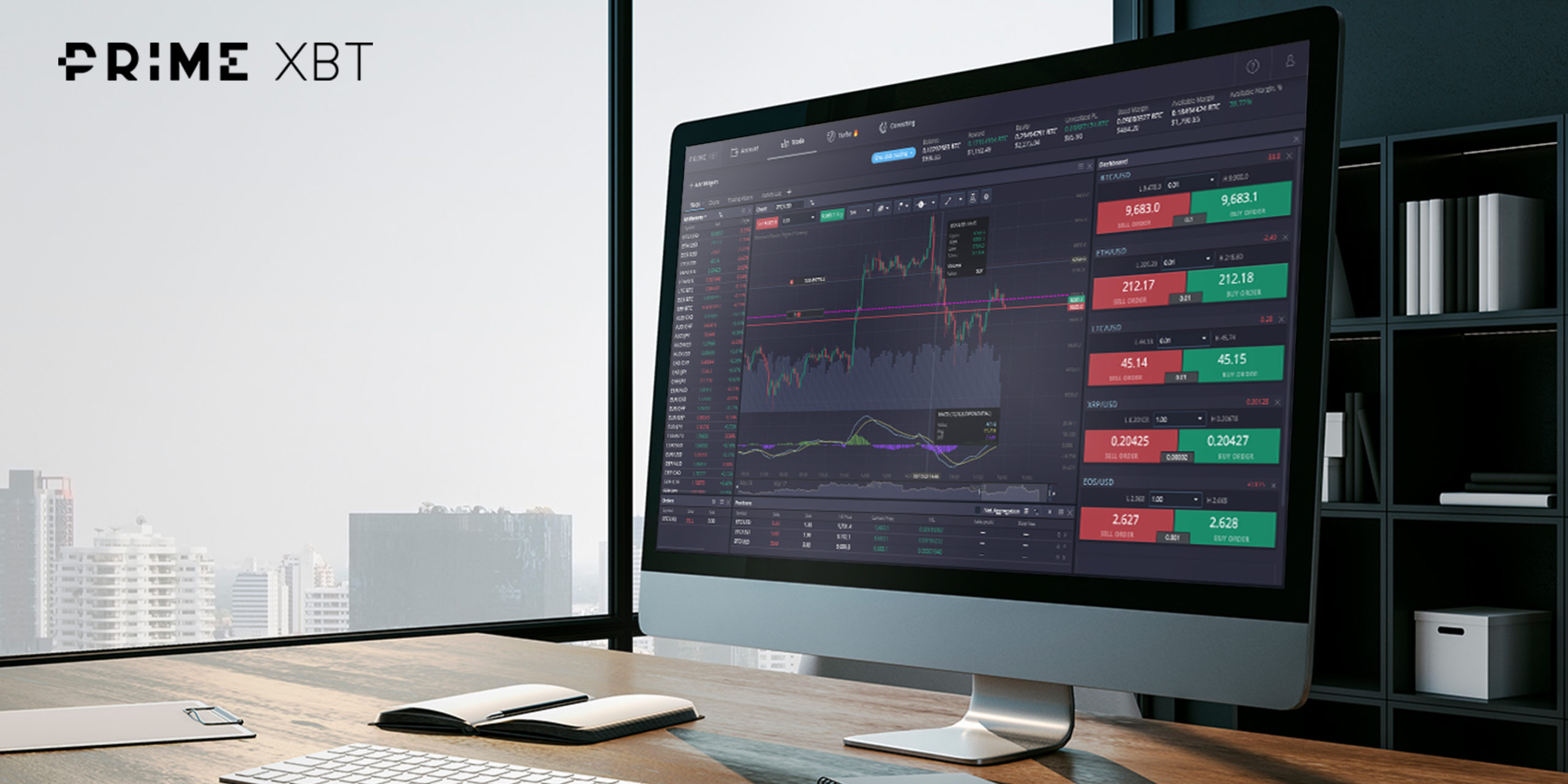 Bitcoin is one of the most disruptive and impactful new technologies of the 21st century. But some of the technology powering the trading platforms where the asset trades on the open market, pack nearly as much innovation and power.

PrimeXBT is an award-winning Bitcoin-based margin trading platform offering traders access to not only emerging digital assets like cryptocurrencies, but CFDs on traditional assets such as gold, oil, forex, and major stock indices like the Nasdaq 100 consisting of top US tech stocks.

Accounts are denominated in Bitcoin, so savvy investors are able to continue to accumulate more BTC trading any instrument on the platform. The variety and diversity alone helps PrimeXBT stand out from the competition, but the technology the platform is built on and innovative features are second-to-none.
Secure, Reliable Trading Platform Protected By Bank Grade Protections

PrimeXBT offers a custom, in-house trading engine that provides up to 99.9% uptime for the ultimate reliability.
Cloudflare DDoS protection, password encryption, address whitelisting, and two-factor authentication protects the website from any attacks, disruption of service, or intrusion attempts. Client funds lie behind multiple layers of bank-grade security.
Crystal by Bitfury is integrated within the platform to prevent money laundering and ensure full AML compliance, further protecting users.
Customisable User Interface, Advanced Trading Tools, And More

The trading terminal is highly customisable, and the easy-to-use interface offers many widgets to build the ideal trading environment for any trader of any experience level. Built-in charting software gives traders full control over their trading strategy, and clicking on the chart to place orders provides incredible accuracy.
Long and short portions let traders profit whichever way the market turns, and stop loss and take profit orders enable added control over risk and reward.

A progressive fee discount system offers the most active traders up to 50% off all trading fees and is tracked internally within the account dashboard so users can keep track of their progress towards each of the many levels of savings.
Innovative Trading Performance The Competition Cannot Match
The advanced trading platform has many innovative tools that simply aren't found elsewhere at competitors. A new short-duration synthetic Bitcoin product called Turbo lets traders uniquely position themselves within the market by accurately predicting which way the market will turn.
A first-of-its-kind Telegram bot keeps users tapped into market and position data at all times, even when mobile carrier signals are deteriorating or when Wifi isn't strong enough to access the full platform.

During normal conditions, a free mobile app offered through the Apple App Store for iOS and Google Play Store for Android devices offers everything mentioned above from anywhere in the world.
All trades are executed on one of many Amazon AWS cloud servers, that are connected to multiple liquidity providers for ultra fast order execution.
Ongoing investment into research and development ensures that the platform will remain ahead of the competition and best serve its clients through future updates.
Digital and Traditional Assets Combined Under One Roof

African traders not only prefer PrimeXBT for its technology but for the vast variety of trading instruments offered on the platform. Nowhere else can traders build such a diverse portfolio of assets across digital and traditional markets.

The cutting edge trading platform offers the trading of cryptocurrencies such as Bitcoin, Ethereum, Ripple, Litecoin, and EOS. In addition, PrimeXBT offers CFDs for forex, commodities, stock indices, and gold and silver.
Major stock indices, oil, gold, and more have all been experiencing some of the strongest volatility in history, and all of these assets on one platform is a value simply not found elsewhere other than PrimeXBT.
The Bottom Line: African Traders Prefer PrimeXBT Tech

With low minimum deposits, 60-second registration, and a platform built from the ground up on powerful technology and unrivaled innovation, PrimeXBT is the preferred platform by African Bitcoin traders seeking an all-in-one solution.
New user registrations in the region show a steady uptick in growth, and recent job listings point to further global expansion by the platform. With plans to continue to aggressively grow so apparent, what technology will PrimeXBT roll out with next?
Disclaimer: This is a sponsored post. Readers should do their own due diligence before taking any actions related to any company, product or service mentioned in this article. BitcoinAfrica.io is not responsible, directly or indirectly, for any loss or damage caused by or in connection with the use of or reliance on any content, product or service mentioned in this post. 
Best Practices for Ethereum Smart Contracts Security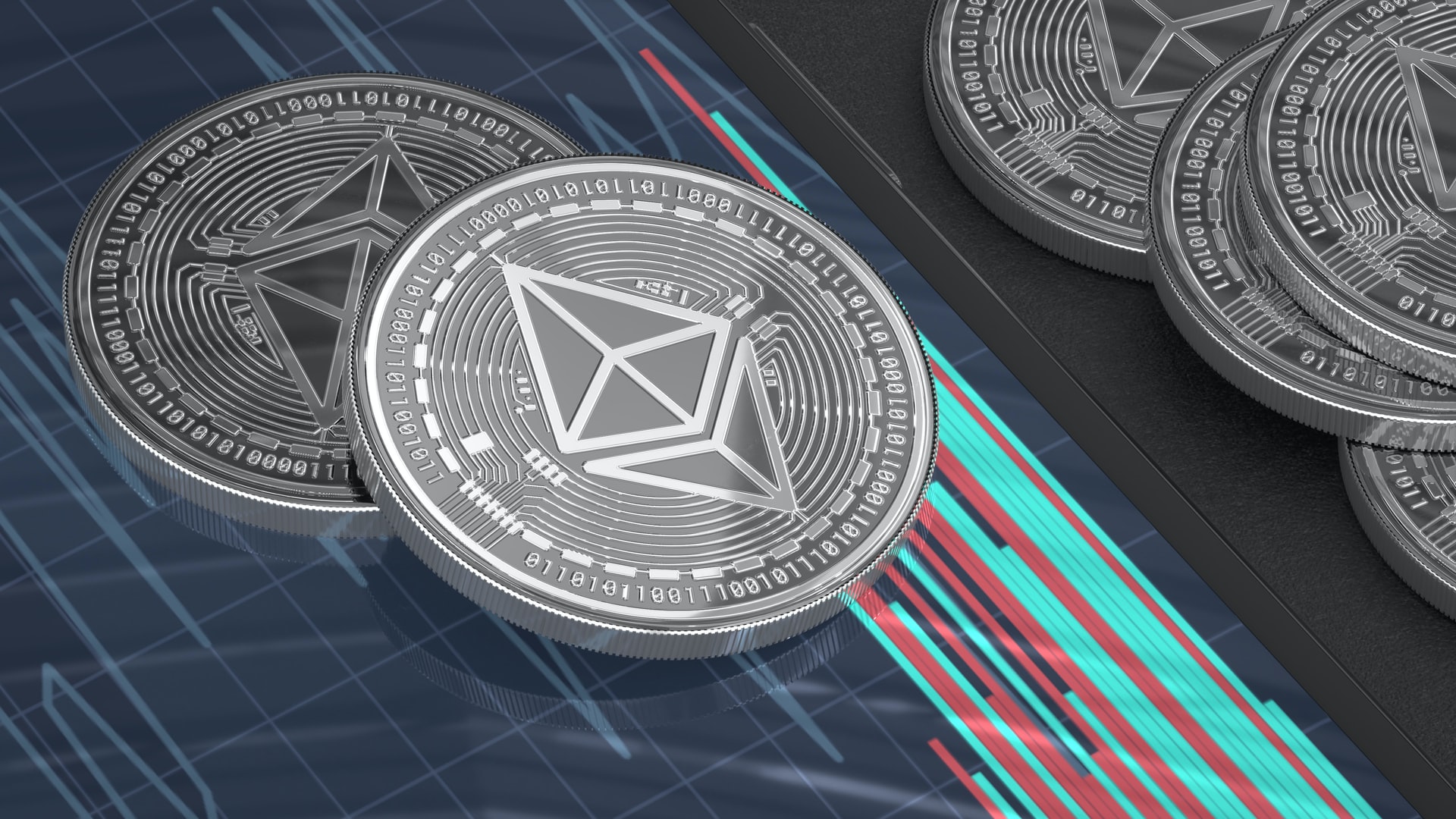 Smart contracts are digitally stored contracts that are automatically executed upon meeting pre-set terms and conditions. They're used to automate contract execution to immediately assure all participants of the outcome without a third-party involvement or time wastage. Smart contracts are prone to vulnerabilities, and attacks such as reentrancy, front running, ETH send a rejection, and integer overflow or underflow. However, smart contracts are fast, efficient, and accurate, and they promote trust and transparency. Since they are encrypted, they're hard to hack, ensuring security. Here are best practices for Ethereum smart contracts security.
1. Conduct smart contract audits
A smart contract audit is a security check conducted on smart contract on-chain code to ensure it is free of bugs and other security vulnerabilities. The audit process is done to identify issues, errors, and security concerns in the code to recommend improvements and fix them. Audits increase a business's credibility and help win user experience. To mitigate any risks, involve the auditors from the early stages of contract designing. This helps ensure your code's security and the safety of clients' investments.
2. Ensure careful rollouts
Being attentive and careful will help identify and fix bugs before they can cause long-term complications in a smart contract's functionality. To ensure intelligent contracts are free from bugs before release, comprehensively test the arrangements to identify any bugs better. If you don't succeed at finding the bugs, look for a professional bug bounty hunter to help with the effective rolling of your smart contract. Consider rolling out your smart contract to simplify the identification of vulnerabilities.
3. Stay up to date
Keeping track of the latest developments helps improve an intelligent contract's design to identify bugs quickly. To successfully track new developments, carefully check your contracts to identify any new bugs. Staying up to date with the latest security advancements helps to identify bugs quickly. Consider adopting new security techniques that seem productive as a smart contract best practice. Additionally, upgrading any tool or library helps with bug fixes and security updates that strengthen your smart contract's security.
4. Keep the contracts simple
Complex smart contracts may lead to increased errors and vulnerabilities. To ensure contract simplicity, choose clarity over performance and simple contract logic. Where possible, use an already written code and modularize it to keep functions and contracts small. If parts of your system need decentralization, only use blockchain.
5.
Pay attention to blockchain properties
Some of the blockchain properties to beware of include external contract calls that may perform malicious code, alter control flow, and remember gas costs and the block gas limit. Don't forget that public functions can maliciously be called in any order and that anyone can view intelligent contracts. Beware that timestamp isn't precise on a blockchain, but miners can impact a transaction's execution time with a very short margin.
6.
Be prepared for failure
Since non-retrieval contracts may have errors, ensure that your code can respond to bugs and vulnerabilities by managing the amount of money at risk, pausing a contract in case of any issues, and having an upgrade plan for improvements and bug fixes.
Due to various contract vulnerabilities, smart contract developers should pay attention to intelligent contracts security best practices. This ensures the system's security and the safety of all financial investments.
Africa is Undergoing a Crypto Renaissance – Here's Why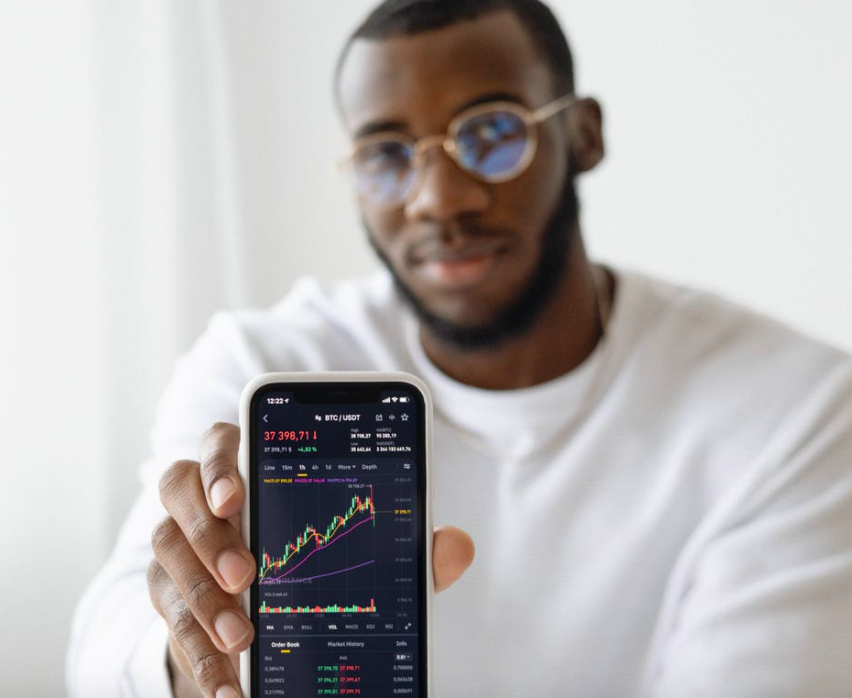 Africa's crypto adoption is growing at an unstoppable rate, and several recent studies point to the continent's transformation into one of the largest cryptocurrency hubs in the past years.
For example, the 2020 Geography of Cryptocurrency Report conducted by Chainalysis revealed that Africa's cryptocurrency sector is now one of the top 10 in the world, growing from 67% to 78%. Kenya and Nigeria stood out as the countries with the highest crypto usage. This is consistent with the findings of a Yahoo Finance report, which found that Nigeria was the country that used cryptocurrencies the most. According to the report, 32% of Nigerians have used or owned at least one cryptocurrency in 2020 – that's much more than some countries in Europe and the Americas.
Another report,  The State of Crypto in Africa, conducted by Arcane Research, revealed that Africa is one of the most promising continents for crypto, despite recession concerns and lack of banking infrastructure.
So, what factors have favoured Africa's rise to power, and what threats will it have to overcome to secure its position as the world's top crypto economy? 
Africa's rise to power as a Fintech hub
Africa's skyrocketing crypto adoption is inextricably linked to the continent's booming Fintech sector. Favoured by foreign investments, growing mobile usage, and the completion of the African Continental Free Trade Agreement (AfCFTA), Fintech is maturing in Africa. As more and more countries are embracing digital transformation, VC funding is on the rise.
Despite predictions from the World Economic Forum that the economies of African countries will shrink considerably in 2021, reports show that VC funding for African Fintech startups has grown by 51%. South Africa attracted the most investments, followed by Nigeria, Kenya, and Egypt. More and more people are interacting with digital finance services in all their forms.  The popularity of crypto Forex brokers is on the rise, consumers now rely on apps and web services to save money, trade stocks, and manage their portfolio, and online loans are emerging as a simpler alternative to bank loans.
Remittances from diaspora
Remittances from the diaspora are another important factor behind Africa's rise as a cryptocurrency power.  According to the World Bank, remittances to Africa continue to be an essential source of income, despite the drops caused by the pandemic. In 2019, sub-Saharan countries reached $48 billion in 2019, and nearly half of this amount was sent to Nigeria. The average expat sends around 6.8% of their income to their home country.
Meanwhile, for African expats, this rate is at 8.9%. What does this have to do with crypto? Well, most people who send money home don't do this using traditional means because bank transfer rates are prohibitively expensive. Africa is currently the most expensive country to save money to, with transfer fees going as high as 8.3%. Instead, they choose cryptocurrency transfers (bitcoin being the most popular cryptocurrency), which are instant and have no transfer fees.
According to Reuters data, there were over 601,000 cryptocurrency transfers in June 2020, accounting for approximately $316.1 million. However, the actual size of remittances is believed to be much higher than official reports.
Rising inflation rate
While Africa has a Fintech environment that favours innovation and attracts foreign investment, crypto adoption wouldn't have been the same without the rising inflation rate. Last year, most African economies were hit hard by the recession. As a result, inflation has skyrocketed, and many national currencies, which were already plummeting before the pandemic), continued to devalue.
For example, South Sudan had a whopping 102% inflation rate between 2016 and 2017. In 2020, the Nigerian Naira suffered a 24% devaluation. As the fate of national currencies remained uncertain, cryptocurrency rapidly became a tempting alternative. Despite the sceptics' lack of trust in crypto, Bitcoin did not crash because of the pandemic. In fact, it even peaked at $64,000 in April, convincing many that crypto really is here to stay. Other cryptocurrencies, like Ethereum, Stellar, and Binance Coin, have also had a favourable evolution.
Lack of banking infrastructure
Numerous times, Africa has been dubbed "the unbanked continent" due to its lack of banking infrastructure. In 2014, 66% of African consumers did not have a bank account. While this percentage has increased in the past few years, African banks continue to rely on traditional, outdated methods, and their services remain unreachable for people with low income.
There is also a general distrust for banks, which pushed people to choose Mobile Network Operators instead, which are a type of alternative financial services providers. Crypto transfers work in a similar way to MNOs, which convinced many Africans to give them a try.
Potential challenges
Long-term prospects for Africa's crypto ecosystem are generally positive. However, in order for this technology to reach its full potential, several challenges need to be addressed first.
Lack of high-speed Internet
High-speed Internet is essential for cryptocurrency transfers. However, Africa currently lacks a stable infrastructure. In 2019, Africa had the slowest data speeds, which proved quite problematic when the pandemic hit, and remote work and online learning became essential. Internet access and broadband speed greatly differ from country to country. While speeds are higher in Eastern and Southern Africa, people in West and Central Africa often have to learn and work at speeds of 0.16 Kbps. Due to the lack of competition, Internet prices are higher too.
Low financial literacy
Unfortunately, despite the rising crypto adoption, Africa still has one of the lowest financial literacy rates in the world. According to the Global Financial Literacy Survey conducted by Standard & Poor's, financial literacy is inconsistent. Botswana ranks the highest, with 52%, but most African countries have low financial literacy (Angola 15%, Nigeria 26%, Sudan 21%, Ethiopia 32%). This will need to be addressed in order for people to use cryptocurrency safely.
Lack of regulation
Although cryptocurrency adoption seems to be unstoppable, most African countries don't regulate it, which could lead to financial scams. Even experienced investors could be at risk here, so people with low financial literacy who don't understand exactly how blockchain works could be even more vulnerable.
5 Reasons Why Cryptocurrency Is So Popular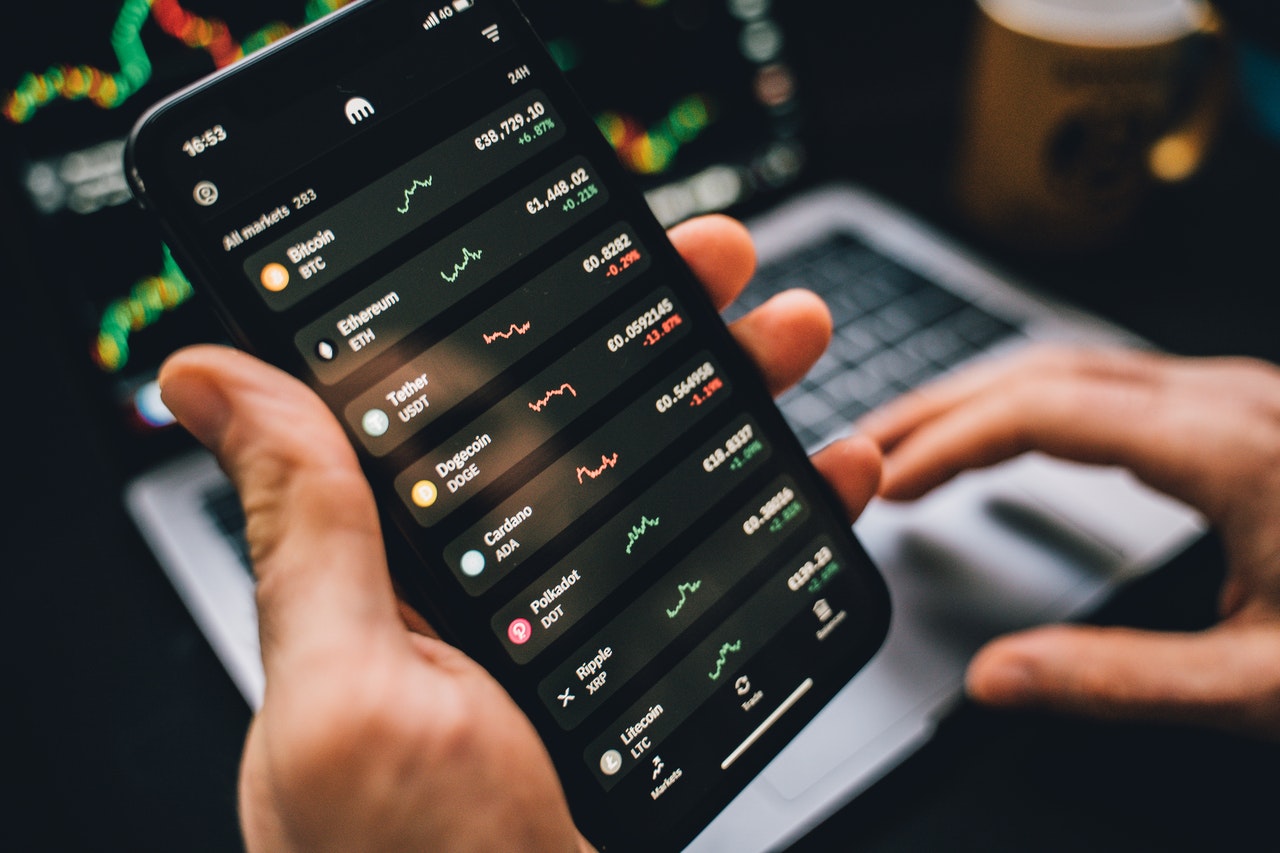 Cryptocurrency has been one of the hottest topics of discussion for the last few years. This is why most people know what it is and are willing to invest in it right now. However, you might not know that cryptocurrency is thriving across the globe.
Especially when the COVID-19 debuted last year, many investors turned to bitcoin (and other cryptocurrencies) as an investment option. Today, there are multiple reasons why cryptocurrency is growing and is here to stay. So If you've been looking for the top reasons behind the massive growth of this currency, you've come to the right spot. 
Read on to learn five reasons why cryptocurrency is booming.
Fees Are (Typically) Negligible
One of the primary reasons behind the massive success of cryptocurrency is low fees. Bear in mind, the varying payment options on the web entail a certain deduction whenever a transaction is made. In contrast, when you deal in cryptocurrencies, the fee is typically small. Therefore, it is mindful of people to pay through cryptocurrencies and also rest assured about the safety of their payment.
Potential for Substantial Profits
Of course, another primary reason for people to put faith in crypto is for the chance to make substantial profits. Lots of people who invested a few years ago are reaping incredible profits right now and crypto trading hasn't cooled down in the last few years.
Cryptocurrency is Decentralized
One of the biggest reasons to put faith in cryptocurrency is because it isn't associated with any government. Because it is a decentralized currency, it isn't controlled by any firm or government. So people willingly invest in it without any fear of demonetization. Therefore, this currency has the power to remain stable, even if the economic situation isn't healthy. The potential that cryptocurrency is the safest option In the future makes it even more appealing to everyone.
Security is Paramount
In today's time, with fraudulent practices on the rise, everyone wants to rest assured about the privacy of their information on the web. Because cybersecurity has become a major concern for everyone today, people are looking for a payment method that is safe and secure. Luckily, the availability of cryptocurrency breathes life into these goals. The security provided by cryptocurrencies is what has allowed many people to trust them blindly.
It's Easy to Get
You don't have to be a millionaire to get cryptocurrency. Contrary to popular belief, anyone can invest in cryptocurrencies. All you have to do is, look for a reputable exchange where you can buy crypto. A few years back, people might have thought about cryptocurrency as something hard to get. Now, it is all over the place, and anyone can invest in it. If this is your first time investing in this option, you will find the process to be customer-friendly and simple. 
Disclaimer: This is a sponsored post written by a third party. Readers should do their own due diligence before taking any actions related to any company, product, or service mentioned in this article. BitcoinAfrica.io is not responsible, directly or indirectly, for any loss or damage caused by or in connection with the use of or reliance on any content, product, or service mentioned in this post.