African Traders Prefer PrimeXBT's Powerful Trading Technology Over Competition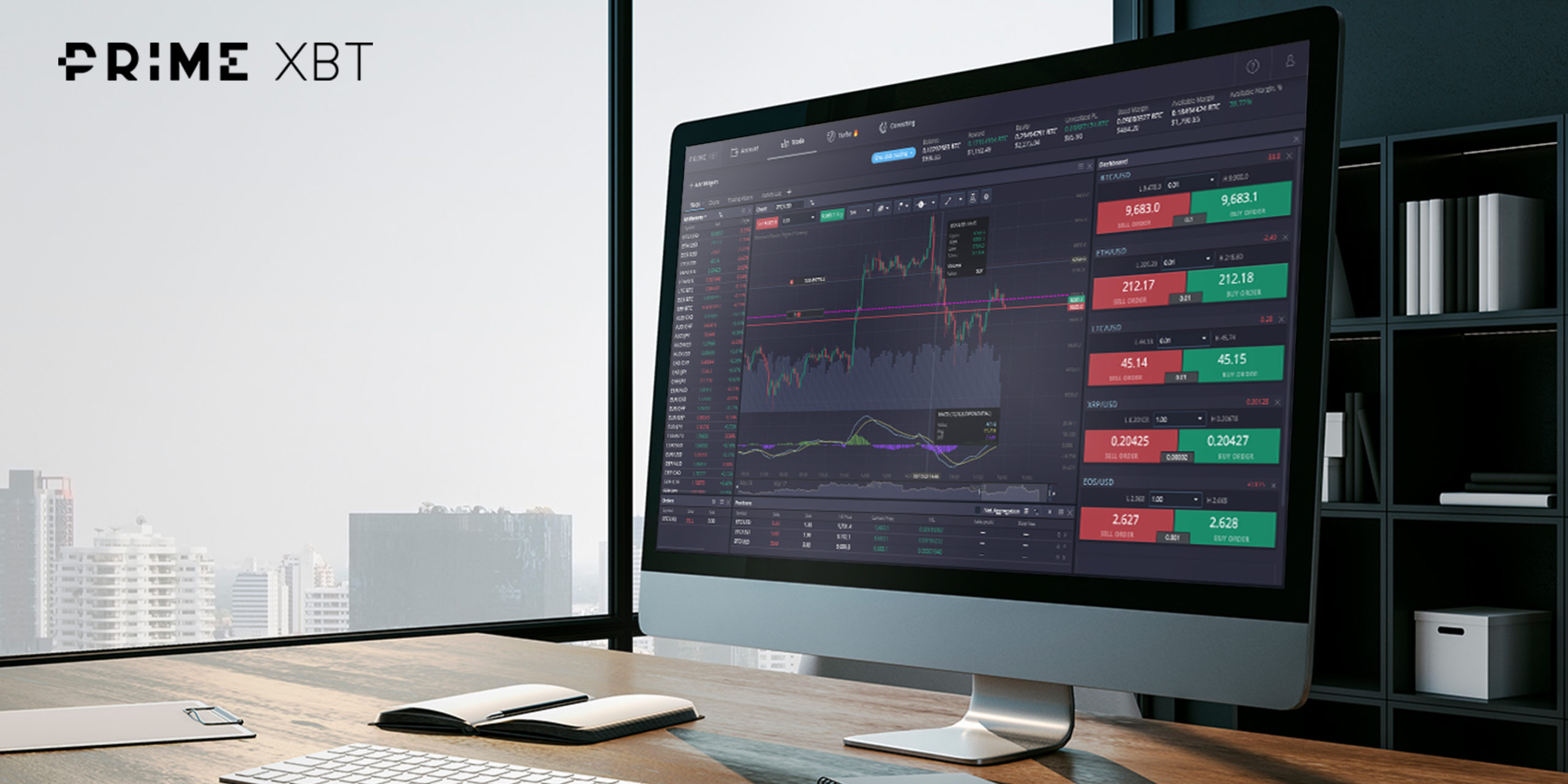 Bitcoin is one of the most disruptive and impactful new technologies of the 21st century. But some of the technology powering the trading platforms where the asset trades on the open market, pack nearly as much innovation and power.

PrimeXBT is an award-winning Bitcoin-based margin trading platform offering traders access to not only emerging digital assets like cryptocurrencies, but CFDs on traditional assets such as gold, oil, forex, and major stock indices like the Nasdaq 100 consisting of top US tech stocks.

Accounts are denominated in Bitcoin, so savvy investors are able to continue to accumulate more BTC trading any instrument on the platform. The variety and diversity alone helps PrimeXBT stand out from the competition, but the technology the platform is built on and innovative features are second-to-none.
Secure, Reliable Trading Platform Protected By Bank Grade Protections

PrimeXBT offers a custom, in-house trading engine that provides up to 99.9% uptime for the ultimate reliability.
Cloudflare DDoS protection, password encryption, address whitelisting, and two-factor authentication protects the website from any attacks, disruption of service, or intrusion attempts. Client funds lie behind multiple layers of bank-grade security.
Crystal by Bitfury is integrated within the platform to prevent money laundering and ensure full AML compliance, further protecting users.
Customisable User Interface, Advanced Trading Tools, And More

The trading terminal is highly customisable, and the easy-to-use interface offers many widgets to build the ideal trading environment for any trader of any experience level. Built-in charting software gives traders full control over their trading strategy, and clicking on the chart to place orders provides incredible accuracy.
Long and short portions let traders profit whichever way the market turns, and stop loss and take profit orders enable added control over risk and reward.

A progressive fee discount system offers the most active traders up to 50% off all trading fees and is tracked internally within the account dashboard so users can keep track of their progress towards each of the many levels of savings.
Innovative Trading Performance The Competition Cannot Match
The advanced trading platform has many innovative tools that simply aren't found elsewhere at competitors. A new short-duration synthetic Bitcoin product called Turbo lets traders uniquely position themselves within the market by accurately predicting which way the market will turn.
A first-of-its-kind Telegram bot keeps users tapped into market and position data at all times, even when mobile carrier signals are deteriorating or when Wifi isn't strong enough to access the full platform.

During normal conditions, a free mobile app offered through the Apple App Store for iOS and Google Play Store for Android devices offers everything mentioned above from anywhere in the world.
All trades are executed on one of many Amazon AWS cloud servers, that are connected to multiple liquidity providers for ultra fast order execution.
Ongoing investment into research and development ensures that the platform will remain ahead of the competition and best serve its clients through future updates.
Digital and Traditional Assets Combined Under One Roof

African traders not only prefer PrimeXBT for its technology but for the vast variety of trading instruments offered on the platform. Nowhere else can traders build such a diverse portfolio of assets across digital and traditional markets.

The cutting edge trading platform offers the trading of cryptocurrencies such as Bitcoin, Ethereum, Ripple, Litecoin, and EOS. In addition, PrimeXBT offers CFDs for forex, commodities, stock indices, and gold and silver.
Major stock indices, oil, gold, and more have all been experiencing some of the strongest volatility in history, and all of these assets on one platform is a value simply not found elsewhere other than PrimeXBT.
The Bottom Line: African Traders Prefer PrimeXBT Tech

With low minimum deposits, 60-second registration, and a platform built from the ground up on powerful technology and unrivaled innovation, PrimeXBT is the preferred platform by African Bitcoin traders seeking an all-in-one solution.
New user registrations in the region show a steady uptick in growth, and recent job listings point to further global expansion by the platform. With plans to continue to aggressively grow so apparent, what technology will PrimeXBT roll out with next?
Disclaimer: This is a sponsored post. Readers should do their own due diligence before taking any actions related to any company, product or service mentioned in this article. BitcoinAfrica.io is not responsible, directly or indirectly, for any loss or damage caused by or in connection with the use of or reliance on any content, product or service mentioned in this post.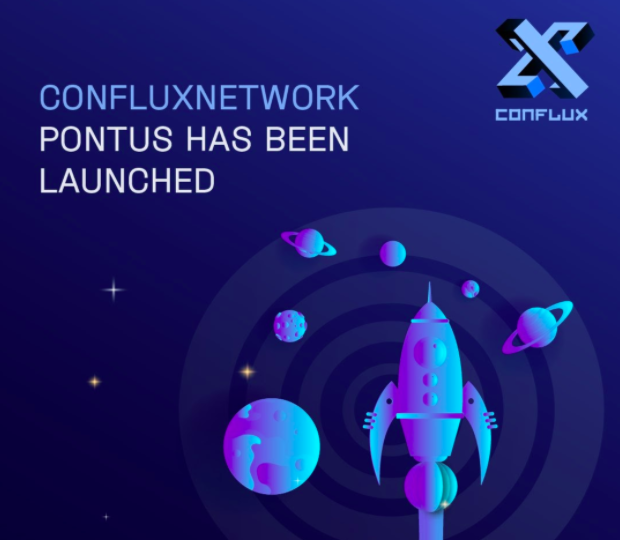 We're excited to formally announce the launch of the first phase of our mainnet rollout!
On April 27, Pontus, Phase I of the Conflux Network mainnet rollout was officially launched. In Pontus, Conflux Network will provide a stable and safe test environment for developers, and users can join and experience the high-performance protocol and ecosystem of Conflux. 
Over the past year, the Conflux team has been working hard to improve our network, from version 1.0 to version 5.0, each iteration is a hard-earned achievement by all team members. The launch of Pontus is our way of saying "Thank you" to our partners, community members and friends. Without the support from everyone, Pontus wouldn't have been possible. 
Conflux believes security is top priority for any technology. Hence, with each iteration we ensure that asset and data security of users and partners are upgraded. Pontus is set to provide a stable ground-layer protocol for our partners to develop DApps on top of. It might not be perfect, however, we encourage everyone to participate and improve Conflux as a joint effort and help us take it to the next level!
Pontus — Conflux DEX Ecosystem
In Pontus, we have launched the Conflux DEX Ecosystem — the first step towards a more secure, stable, and easier-to-use framework for DEXes. The Conflux Foundation supports the development and maintenance of the three basic features of the DEX ecosystem:
1) Cross-Chain Asset Protocol — ShuttleFlow
2) Dual Protocol: On-Chain Settlements — BoomFlow & Off-Chain Matching — MatchFlow
3) Value-Added Services such as Flash Swap and Price Limit services
The overall framework of the Conflux DEX ecosystem is shown in the table below:
In order to realize quick matching and settlement of transaction pairs, Conflux will form a Cross-Chain Custodian Alliance with important participants, such as well-known wallet providers, trusted merchants, and decentralized exchanges. Through the Conflux DEX ecosystem's ShuttleFlow protocol, we will be mapping assets from other public chains to Conflux with multisig technology. The protocol makes it possible to efficiently match and settle various transactions within the same smart contract protocol. This method is similar to the way people mapped their money to Alipay when transfers between accounts in different banks were inconvenient several years ago. For the specific mechanism of the protocol, please refer to Conflux ShuttleFlow: A Cross-Chain Asset Protocol
To build a scalable, high-performance, and secure DEX, Conflux uses the Dual Protocol: BoomFlow & MatchFlow. With implementing the Dual Protocol, an on-chain ledger and an off-chain ledger are maintained on Conflux concurrently, users need to deposit assets on-chain onto the BoomFlow contract (1), where the off-chain & on-chain ledgers are synchronized in real-time (2). Afterward, the user fills an order (asset change request) to the off-chain matching engine MatchFlow for matching (3). The matching result is recorded on the off-chain ledger first and then synchronized to the on-chain ledger (4), at which point BoomFlow protocol will settle. For the specific mechanism of the protocol, please refer to Conflux Dual Protocol: On-Chain Settlements — BoomFlow & Off-Chain Matching — MatchFlow
The above-mentioned protocols are the two basic features of the Conflux DEX ecosystem supporting the third basic feature for the users to experience: Value-Added Services. The value-added services include flash swaps for tokens without direct trading pairs, token transactions, and quantitative trading.
Pontus — Conflux Transaction Sponsorship Mechanism
Another innovative mechanism on Pontus is the Conflux Transaction Sponsorship Mechanism, which is currently only available on the Conflux Network. The mechanism is developed to tackle the issue of below-average user experiences on current public blockchain products, especially within the DeFi space, hindering the mass-adoption of blockchain technology.
In addition to improving throughput and increasing confirmation times to reduce the cost of users, Conflux has also considered how to facilitate new users' experience on the blockchain when designing the consensus protocol. Conflux allows new users with zero balance to enjoy on-chain smart contracts. We strive to be user-centric, which is why we decided to remove the hurdle of an initial deposit for operating smart contracts.This is to attract new users, we know how important it is to stimulate users' interest to give blockchain technology a try, as we drive adoption. As the mechanism title reads, Conflux designed it on the protocol level for "sponsors" to pay a users' transaction fees when they engage with smart contracts. The Sponsorship Mechanism allows users with no balance to use smart contracts directly, paid by sponsors. For the mechanism details, please refer to Conflux Transaction Sponsorship Mechanism.
Conflux Mainnet Launch Plan
 Three phases in the Conflux Mainnet Launch Plan, when Pontus is stable, Phase II — Oceanus will begin. Oceanus will focus on an all-around pilot run of mining algorithms, DApps, DEXes, and other DeFi products with our ecosystem partners. The network features and functions will be gradually released to the community in order to increase the level of decentralization while maintaining high-levels of system security and performance throughout the network. After Oceanus is over, Phase III — Tethys will begin as the final and fully functional mainnet of the Conflux Network!
Apart from the launch of the Conflux DEX ecosystem, Conflux will support the development of DApps, through incubation of selected projects. Partners from all fields are welcomed to join the Conflux Network ecosystem and contribute to the development of advancing decentralized application scenarios on top of this next-generation public blockchain, and thrive towards the mass-adoption of blockchain technology.
Conflux Network officially established its base in Africa, since then a lot has been achieved. The COVID 19 pandemic has stalled major plans of various organizations nevertheless, Conflux network has been able gain reasonable recognition in Africa's blockchain space through their regional marketing team headed by Ehis Omozusi, who is based in Lagos Nigeria. 
Conflux has established partnerships with a couple major blockchain players in Africa, such as Fliqpay, a Nigeria-based cryptocurrency payment gateway to enable merchants to accept cryptocurrency payments from customers anywhere in the world. In the near future we will be publishing Podcasts and Webinar interviews with the community, to share the insights of blockchain technology and cryptocurrencies in Africa!
At Conflux, we aim to "empower decentralized businesses" and this is considered in every new feature we release, Conflux Network will ensure the stability of the underlying network in Pontus, and encourages all members and partners to join us in our mission to jointly promote the development of this ecosystem.
Learn More:
Follow us on Instagram
Follow us on Telegram
Find us on GitHub
Disclaimer: This is a sponsored post. Readers should do their own due diligence before taking any actions related to any company, product or service mentioned in this article. BitcoinAfrica.io is not responsible, directly or indirectly, for any loss or damage caused by or in connection with the use of or reliance on any content, product or service mentioned in this post. 
Why Liquidations Are Needed In Crypto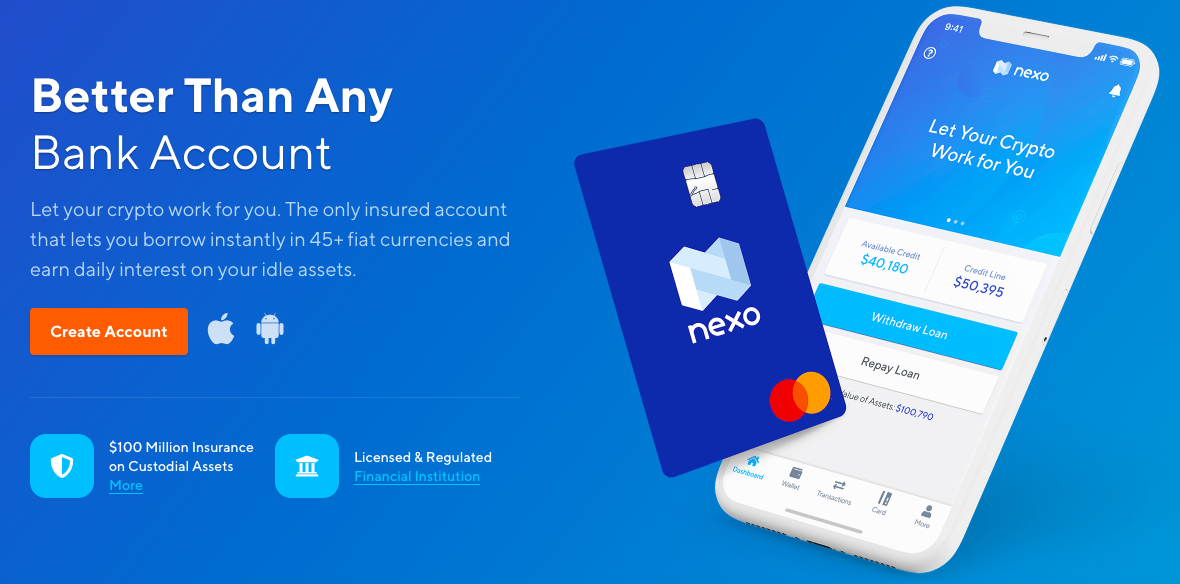 If the current COVID-19 pandemic has exemplified one thing, it is that our individual actions might have dire consequences for all of us. Unfortunately, human nature propels the majority of humankind to put their individual interests first and it truly takes a severe crisis to open up our eyes to the interconnectedness of everything.
Of course, the crypto markets and the blockchain space are not resistant to the general forces that rule everywhere else. The unprecedented meltdown of prices across crypto assets with BTC shedding as much as 47% of its value intraday on March 12–13, 2020, calls for a rigorous analysis of the most recent events and an explanation on how Nexo did what it had to do to protect its customers.
It is through assessment of real-life stress-testing that the blockchain industry's collective immune system develops the necessary resilience and this is of the utmost importance as the world's total unpreparedness for the COVID-19 threat clearly showed.
This post examines the crypto lending space in which Nexo takes a prominent place but the conclusions can be projected to any asset-based lending business and any financial institution throughout the world.
Crypto Lending 101
Any significant crypto lender has two major lines of business:
1. Crypto-backed lending​ — clients deposit crypto assets as collateral with a crypto lender in order to receive a loan. This happens without any credit checks, as the loan is secured by the underlying collateral.
2. Earn interest products​ — clients add funds to their accounts with a crypto lending company in order to earn interest on their idle assets.
While some companies might use the funds received on 'Earn Interest' products for a myriad of trading strategies and directional bets on the market, the general case states that a crypto lending institution should be using the funds received from 'Earn interest' products to finance crypto-backed loans for their customers.
Knowing what the company that you are entrusting your hard-earned cash with is doing and how it protects your assets makes all the difference for your financial success, especially during times of immense volatility.
At Nexo, we are completely transparent as to what we do with the funds clients are earning interest on — we finance crypto loans secured by 200–500% of collateral.
The reason we are the financial institution of choice for crypto-backed lending is simple: Nexo has developed fully automated lending and collateral management capabilities that can handle a large number of loans with near-instant execution in 200+ jurisdictions around the clock. The fact is that automated online credit facilitation is no simple matter, and we have been doing it successfully for more than 13 years now. We believe this is the main differentiating factor and reason why more than 650,000 users entrust Nexo with their assets.
Let's Talk about the Elephant in the Room — Liquidations
It is our hope that you, a savvy enough individual to take an interest in crypto, someone equipped with the mindset to encompass the crypto lending business model in its entirety, will appreciate the fact that an enterprise such as Nexo is at all times protecting the interests of both the borrowers and the people funding the loans, i.e. those earning interest on their assets.
Let us unequivocally state: We do not enjoy liquidating clients as this brings them great distress and there is nothing we like to see less. Nexo's revenues and NEXO Token holders' dividends are generated by the interest our clients pay on their loans, therefore liquidations go against the very essence of our business and token models as they shrink the loan book and reduce revenue.
Still, we have a fiduciary duty to everyone involved with Nexo. Considering that there are no credit checks for our products, the collateral that borrowers pledge in order to receive a loan is what guarantees the funds of those clients earning interest on their assets. The entire Nexo loan portfolio is overcollateralized by a factor of 200–500% which is what makes Nexo's 'Earn Interest' product arguably even safer than banking deposits which guarantee funds only up to €100,000 in the EU, and only up to $250,000 in the US. It is important to note that Nexo's protection mechanisms apply to any amount and are not capped.
Consider these two types of entities:
1. An institution that transparently says to its loan customers — "if the collateral backing your loan drops below a certain point and you do not add more collateral or repay part of your loan, we will need to automatically liquidate your assets in order to ensure that the people who have funded your loan do not lose their funds"
VS.
2. A company that takes no interest in price volatility and tells its loan customers that they can take their time to top up their collateral or repay their loans, as there will be no liquidations in the meantime even when the collateral becomes insufficient to cover their outstanding loan.
Would you ever consider entrusting any form of money to the second company?​ Of course, you would not.
If for some reason you still decide to place your funds with them, imagine the following scenario: A borrower takes a $100,000 loan against BTC but the price of BTC drops and the collateral is now worth merely $20,000. This loan is entirely funded by your money. How incentivized do you think the borrower would be to repay the loan at all and how protected would your savings be?
The truth of the matter is that a crypto lending company that does not issue price-based margin calls and does not liquidate collateral automatically most probably does not have working collateral management and
liquidation engine systems at all. Not liquidating collateral efficiently and on time for loans that are underwater is basically betting the entire enterprise and by extension, all the customers' funds. Masquerading the lack of liquidations as an act of goodwill towards its clients would be audacity of the highest caliber, as it is quite simply making a risky bet on the price of crypto assets. In the instance of March 12–13, 2020 such a bet worked out as the market quickly recovered. But had prices continued to decline, the company and its clients would have been wiped out at even lower prices.
Why Does Nexo Care If Another Company Blows Up?
For a number of reasons — predominantly because we are taking the long-term view and do not want people in our still nascent industry to lose any of their assets. And without price-based liquidations of collateral, this is bound to happen sooner rather than later. Аs anyone who has ever visited a casino knows all toо well — play long enough and you will lose everything. The free drinks equivalent of the casino in our example above are the few percent of interest that are being "paid back to the community" by such companies in order for them to keep on making risky bets with your hard-earned assets until ​the bubble blows up​.
Unlike traditional financial markets, where bailouts by governments might reduce some of the systemic risks, the ramifications of such a blowup in the crypto space go well beyond just the individual losses — they are detrimental to crypto lending and the entire blockchain community. It gives legislators, politicians and those failing to recognize the benefits of distributed ledger technology further excuses to stifle innovation and to prevent the mass adoption of crypto by pointing out the deficiencies and the foul play of irresponsible actors. We have seen this time and again with every instance of something going wrong in the crypto space.
If the blockchain space and crypto finance are to grow beyond being a boutique, niche industry of a few hundred billion dollars, all major drivers of the space need to adopt proper fiduciary governance and the space needs to institutionalize. Only this will ensure a large influx of people coming to realize that in light of the money printing bonanza and the distorted market principles that proliferate our economies today, crypto is part of the possible solution to not only preserving your current wealth but managing and growing it.
Disclaimer: This is a sponsored post. Readers should do their own due diligence before taking any actions related to any company, product or service mentioned in this article. BitcoinAfrica.io is not responsible, directly or indirectly, for any loss or damage caused by or in connection with the use of or reliance on any content, product or service mentioned in this post. 
Conflux Network Launches Mainnet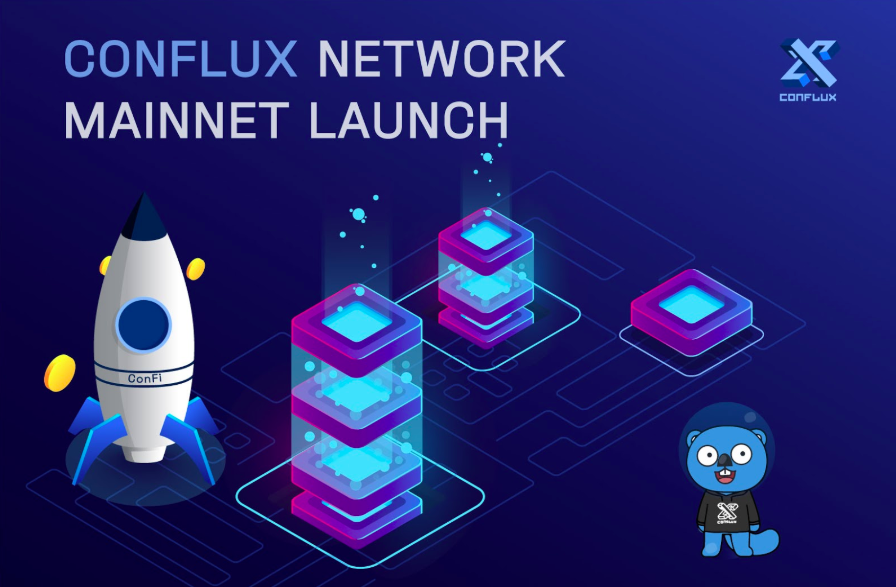 After two years of hard work, the Conflux Network will be officially launched. Here, we provide a detailed overview of our path to mainnet.
Unlike most of the peers, Conflux designed a three-phase launch plan to roll out the functionalities and the features step-by-step. The reasons for such a design are two-fold.
Firstly, to guarantee the network stability in the early stage and to shake out all the bugs of major functionalities, e.g. in the Conflux cross-chain protocol. Secondly, Conflux targets to bring applications and meaningful transactions onto the network along with each of the three phases, so that by Phase III, there will be an established Conflux ecosystem, instead of an empty network.
Conflux believes such a three-phase design is a healthier approach for the network as well as for the whole industry in the long run.
Phase I — Pontus
In Phase Pontus, the Conflux Decentralized Finance (DeFi) Solution will be launched.
Conflux Network, a high-performance PoW public protocol, is by nature one of the most suitable ground layer solutions for the DeFi ecosystem.
In order to push the development of our DeFi ecosystem, our technical team has developed a cross-chain protocol — ShuttleFlow. The cross-chain protocol provides the user with a secure, efficient and convenient way to bridge their assets across various chains.
In the beginning, Conflux and our ecosystem partners will form a cross-chain custodian alliance to securely map various mainstream assets like BTC, ETH, or USDT onto the Conflux chain by using multi-signature technology. The Conflux Foundation will reward the assets brought onto the Conflux Network and at the same time, compensate users in case they lose their assets due to technical problems or bugs in the cross-chain protocol.
In the early stages of the Shuttleflow cross-chain protocol, we'll be inviting members of the cross-chain custodian alliance by invitation. It will also include current Conflux ecosystem partners, a well-known cryptocurrency wallet, custodian service, and stable-coin providers.
The list of the alliance members and multi-signature custodian contracts will be public and for everyone to monitor at all times. As the cross-chain alliance will grow and evolve, it will gradually move towards an autonomous operation and provide more services to the users.
Besides Shuttleflow, Conflux community developers (shoutout to Justin and Sophia) and the Conflux team have jointly created the decentralized transaction protocol — BoomFlow.
BoomFlow features instant exchange contracts and a high-frequency matching engine to ensure smooth and highly efficient operations and services based on decentralized exchanges (DEX) built on the Conflux Network.
Operators and service providers can connect with the BoomFlow protocol in a permissionless manner, and use an API interface to customize their own cost parameters, develop a personalized and user-friendly interface, and adopt a unique user operation strategy.
In Pontus, along with the DeFi solution, we'll also be launching the first Decentralized Exchange DApp — MoonDex.
MoonDex is developed and presented by the Cross-chain Alliance member, DAppBirds.
The MoonDex project was kicked off several months ago and the development and operation are all on track. Together with the DAppBirds team, we are building a Decentralized Exchange with the same level of user experience as a centralized exchange.
MoonDex will be unfolded in mid-April.
Conflux Fans Coin will be used as an exchange medium in the MoonDex during the Phase Pontus. All the Conflux community members and FC holders are encouraged to experience the MoonDex platform.
During the phase Pontus, Conflux Foundation will make sure that the users will not suffer asset loss caused by technological issues. If the network misbehaves or experiences other technical issues that perhaps result in asset loss, Conflux Foundation will compensate for the value of difference.
In essence: A decentralized exchange in the Conflux network provides liquidity for the underlying assets of the blockchain and utilizes the high performance of the Conflux network to provide traffic for the application layer from the very beginning.
Phase II — Oceanus
In Phase Oceanus, we'll be focusing on mining and the PoW algorithm.
In the first half of this phase, we will organize several mining campaigns, from mid-scale (hundreds of participants) to large-scale (thousands of participants), to further verify the stability of the network.
Up to this point, the mining algorithm we use will still be SHA256. Although the coins mined from this period of time are not official CFX, Conflux Foundation has allocated a generous budget for these campaigns to encourage more participants to contribute to the network computing power and security.
In the second half of the phase, once we are sure of network security, network stability, and sufficient network contributors, we will migrate to the official Conflux PoW mining algorithm.
In pace with the raising of computing power and network security, we expect to see more mainstream assets, like BTC and ETH, to be accumulated on-chain from MoonDex and from the Conflux ShuttleFlow. The Conflux ShuttleFlow itself will kick off the integration with the Bitpie wallet as the first Instant Exchange wallet on Conflux.
During Phase Oceanus, we will be focusing on an all-around pilot run around the mining algorithm, DApps, Dex, and other DeFi products with our ecosystem partners. The network features and functions will be gradually released to the community in order to increase the level of decentralization while maintaining high-levels of system security and performance throughout the network. This will ensure that the team's focus and attention will not be affected too much by the secondary market fluctuation.
For the Phase Oceanus, we call out for all Conflux community members to participate in our mining activities, as well as, our existing and potential ecosystem partners, especially DeFi teams, to join us to start the product design and development.
Phase III — Tethys
This will be the final and fully functional Mainnet of the Conflux Network.
The swap between FC and CFX will officially start. Conflux ShuttleFlow will open up to applications from this point onwards. The Conflux Foundation will also have an Ecosystem Development Plan in place to facilitate an extensive ecosystem.
There are currently 11 alliance members. In the beginning period, The Conflux Foundation will decide on the selection of the alliance members. Once the alliance is stable, Conflux Foundation will gradually fade out from an acting role and leave the alliance in the form of DAO.
Summary
The whole design of the launch plan took months of deliberation. The Conflux team and many peers within the industry have witnessed many renowned projects launching their mainnet with a big gesture and even bigger expectations, but with barely any real movement or progress after that.
We always appraise and pursue high performance of blockchain systems. The blockchain world has witnessed many projects claiming to achieve hundreds or even thousands of TPS but only utilizing a fraction of the claim when the mainnet actually launches (several thousand transactions per day, not per second).
Conflux's major breakthrough is high performance under PoW. We have more reasons, as we endeavor further, to avoid such a situation for the Conflux Network mainnet launch.
Conflux's efforts revolve around pushing the industry one step further. Built on that, the three-phase launch plan can and will assist Conflux to have a network with meaningful transactions, necessary applications, sufficient contributors, and a primarily established ecosystem by Phase III — Tethys.
In the course of this journey, the Conflux team welcomes and encourages all of our community members, ecosystem partners, and other interested parties to join us.
In Phase I — Pontus, community members, and other FC holders are welcomed to experience a new, enhanced Dex platform. In Phase II — Oceanus, we encourage the Conflux community and other mining communities to participate in our assorted mining activities. In addition, the technology integration with our existing partners, oracle solution, layer-2 solution, and other undergoing DApps, will take place in this stage. Developers and miners are highly encouraged to follow the latest updates of Conflux and to reach out for more information. Once we are at Phase III — Tethys, Conflux will present not just a mainnet, but a formed ecosystem.
Disclaimer: This is a paid sponsored post. Readers should do their own due diligence before taking any actions related to any company, product or service mentioned in this article. BitcoinAfrica.io is not responsible, directly or indirectly, for any loss or damage caused by or in connection with the use of or reliance on any content, product or service mentioned in this sponsored post.