Weekly Roundup: Bitzlato Adds Lemonade Finance, NFT Initiative AFEN Partners with Quidax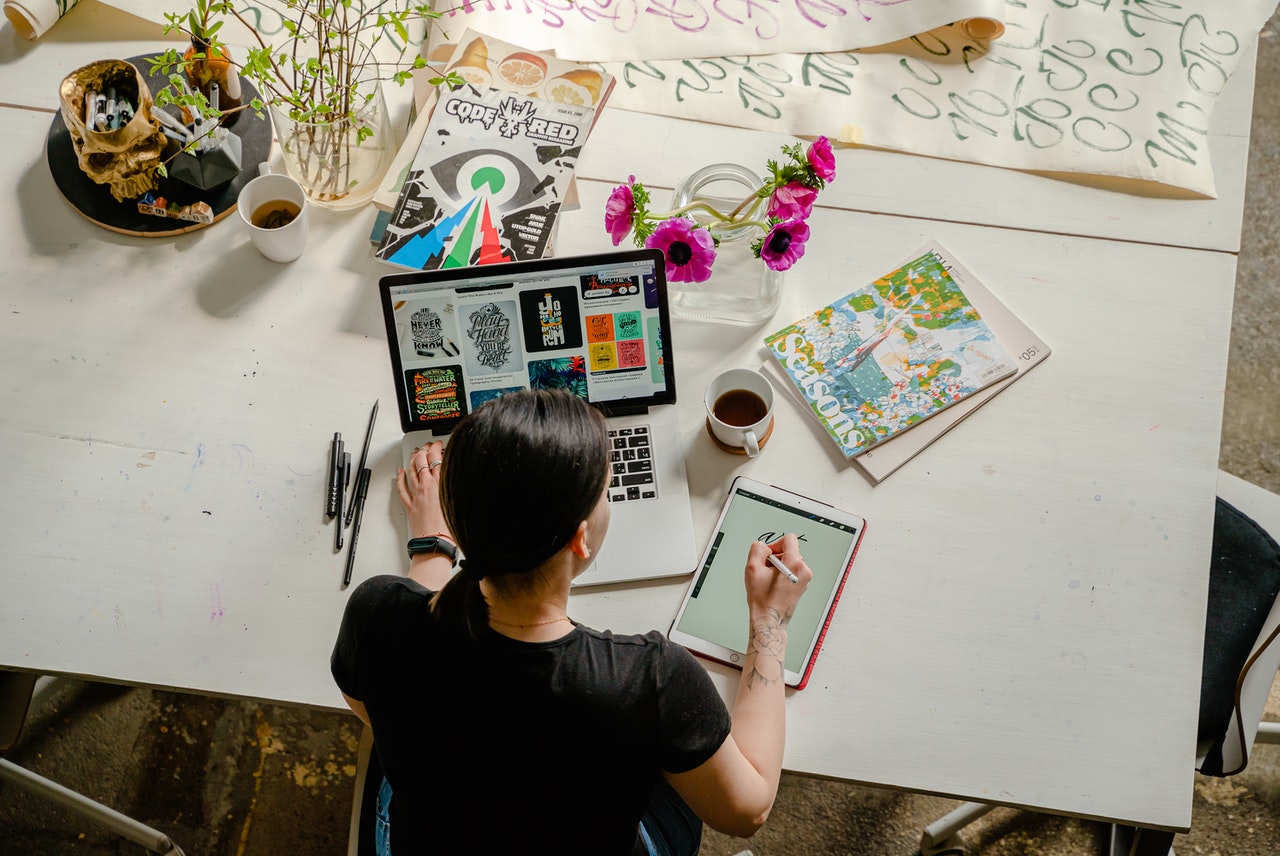 In this week's news roundup, we will cover the new partnership between Bitzlato and Lemonade Finance and other top crypto stories.
Bitzlato Adds Lemonade Finance
Bitzlato, a peer-to-peer (P2P) crypto exchange and a new entrant in the African market, has added Lemonade Finance as a payment method. The partnership will enable users to buy and sell crypto on the platform at zero fees.
Furthermore, Nigerian users can now send Naira to MPesa at zero cost. They can also send local currency to users in Ghana and other countries at no cost.
"This partnership will provide a much-needed gateway that enables the markets we serve to seamlessly interact with each other in a borderless and open environment. We seek to break the barriers that presently exist for cross-border transfers and enable our users to generate value through the opportunities that accrue from cryptocurrency trading," said Mike Lunov, the CEO of Bitzlato.
Lemonade Finance is a payment platform that facilitates borderless payments within and outside Africa.
NFT Initiative AFEN Partners with Quidax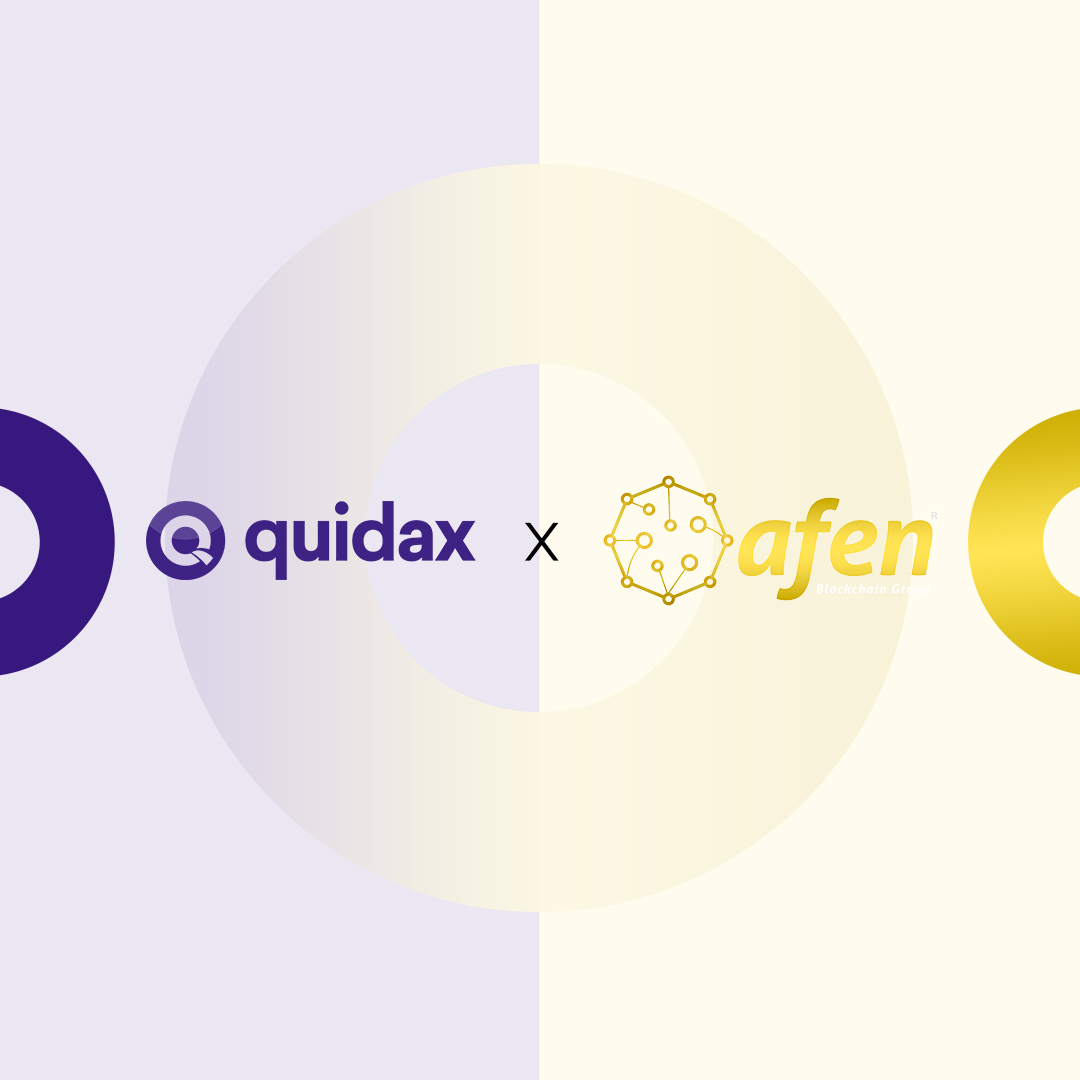 The first government-backed NFT initiative in Africa, AFEN, has partnered with crypto exchange Quidax. The collaboration will allow AFEN to list its token on the exchange.
The AFEN initiative wants to use blockchain technology to revolutionise opportunities in Africa with a focus on arts, education, and real estate. AFEN is using Binance Smart Chain (BSC) for its project.
"We will have the exclusive right to mint legacy African arts upon the launch of our NFT marketplace, adding value to Africa's art. The $Afen token will be used for transactions on the NFT marketplace. We will release a new roadmap that will include the development stages of its NFT platform as well as extensive tokenomics," the company recently said.
Crypto Demand on PayPal Exceeds Expectations
According to PayPal CEO Dan Schulman, the demand for crypto on the platform has exceeded their expectations. The payment platform announced the buy and sell crypto service in October 2020. The service became available in November 2020.
"Demand on the crypto side has been multiple-fold to what we initially expected. There is a lot of excitement," he told TIME Magazine.
He also said that in ten years, the use of cash and credit cards will go down because financial transactions will be taking place through smartphones.
"When all of those things start to happen, then central banks need to rethink monetary policy as well because you cannot just issue more paper money into the system because people are not using paper money," Schulman explained.
To learn more about Bitcoin, download the Bitcoin Beginner's Handbook for free.


Weekly Roundup: South African Reserve Bank Plans to Introduce New Crypto Trading Regulations & More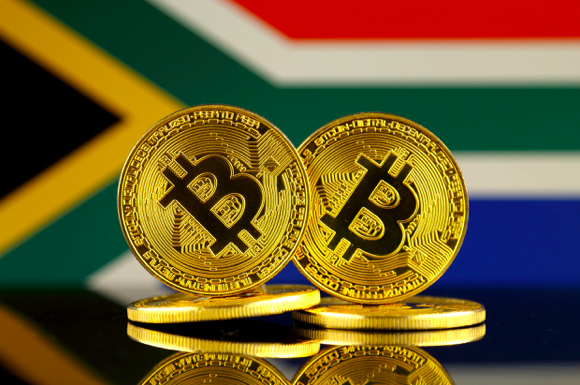 In this week's news roundup, you'll read about South Africa's plans to introduce new cryptocurrency trading rules in the next 12 to 18 months, a new report by the UN showing that more than 13 million Nigerians are in possession of digital assets, and more.
South African Reserve Bank Plans to Introduce New Regulations Around Crypto Trading
South Africa, through its Reserve Bank, has announced that it will soon introduce a new regulatory framework for cryptocurrencies in the country.
Speaking at a PSG Think Big webinar, the Deputy Governor of the South African Reserve Bank (SARB), Kuben Naidoo said, "Our view has changed and we now regard it [cryptocurrency] as a financial asset and we hope to regulate it as a financial asset. There has been a lot of money that has flowed in, and there is a need to regulate it and bring it into the mainstream."
Naidoo went ahead to state that it will take them 12 to 18 months to finalize the new regulations but that know-your-customer (KYC) rules and licensing of exchanges can already start being implemented. He also touched on the possibility of the Southern African country's central bank issuing its own central bank digital currency (CBDC) and mentioned that they have so far carried out two pilots for it.
Although conversations regarding the classification of crypto as financial assets and not a currency have been ongoing for quite a while, the new move by SARB has been welcomed by crypto exchanges in the country as they expect the move will boost cryptocurrency adoption in the country.
Speaking following SARB's announcement, Marius Reitz, Luno's General Manager for Africa said, "It will require crypto asset service providers (CASPs) to obtain FSP licenses and will be easier for the public to identify a trusted and licensed platform. It will create a barrier to entry for those platforms with no regard for the security of customer funds and customer information."
New United Nations Report Shows Over 13 Million Nigerian Own Cryptocurrencies
A new report by the United Nations has established that over 13 million Nigerians own cryptocurrencies. The new rating done by the United Nations Conference on Trade and Development (UNCTAD) placed Nigeria third among countries with the highest number of digital currency holders in the African continent.
The report further showed that South Africa and Kenya were trailing Nigeria. However, in terms of which country has the highest proportion of crypto-owning inhabitants compared to other African countries, Kenya emerged first, ahead of Nigeria and South Africa. Currently, Kenya's cryptocurrency ownership was at 8.5 percent in 2021, placing it first in the African continent and fifth globally. South Africa trailed Kenya with 7.1 percent of its population owning or having held virtual currencies in 2021.
Still, Nigeria has one of the biggest cryptocurrency markets despite the restrictions placed on crypto trading by the Central Bank of Nigeria (CBN).
10,000 African Startups to Benefit From Blockchain Partnership
About 10,000 startups across the African continent are set to benefit from a $1 million (roughly Ksh. 117.9 million) partnership between Adanian Labs, Humanity Node Protocol (HNP), and Web3Africa. Adanian Labs and HNP are both based in Nairobi.
The partnership, which came to be under the African Startup League initiative, will enable young Africans and entrepreneurs to develop innovative businesses and technologies around blockchain technology. The initiative will make it possible for African-owned enterprises to compete for a grand prize of $1 million for building technologies on the blockchain.
Speaking about the partnership and initiative, Marcus Duke, the founder of Humanity Node Protocol, said, "Blockchain and Africa are inevitable. There is no bigger opportunity on the planet today to do good for humanity while making incredible returns."
HNP and Web3Africa project will provide 300,000 HNP non-fungible tokens (NFTs) to 300,000 Africans who will have registered and had their identities verified on or before August 8, 2022. In addition, HNP and Adanian Labs will develop the business model and operating protocols for the Humanity NFTSs and estimate that the NFTs will generate more than $1,000 income a month for those who will be chosen to receive the Humanity NFTs.
To learn more about Bitcoin, download the Bitcoin Beginner's Handbook for free.

Amber Group's June 2022 News Recap: Here's What's Been Happening!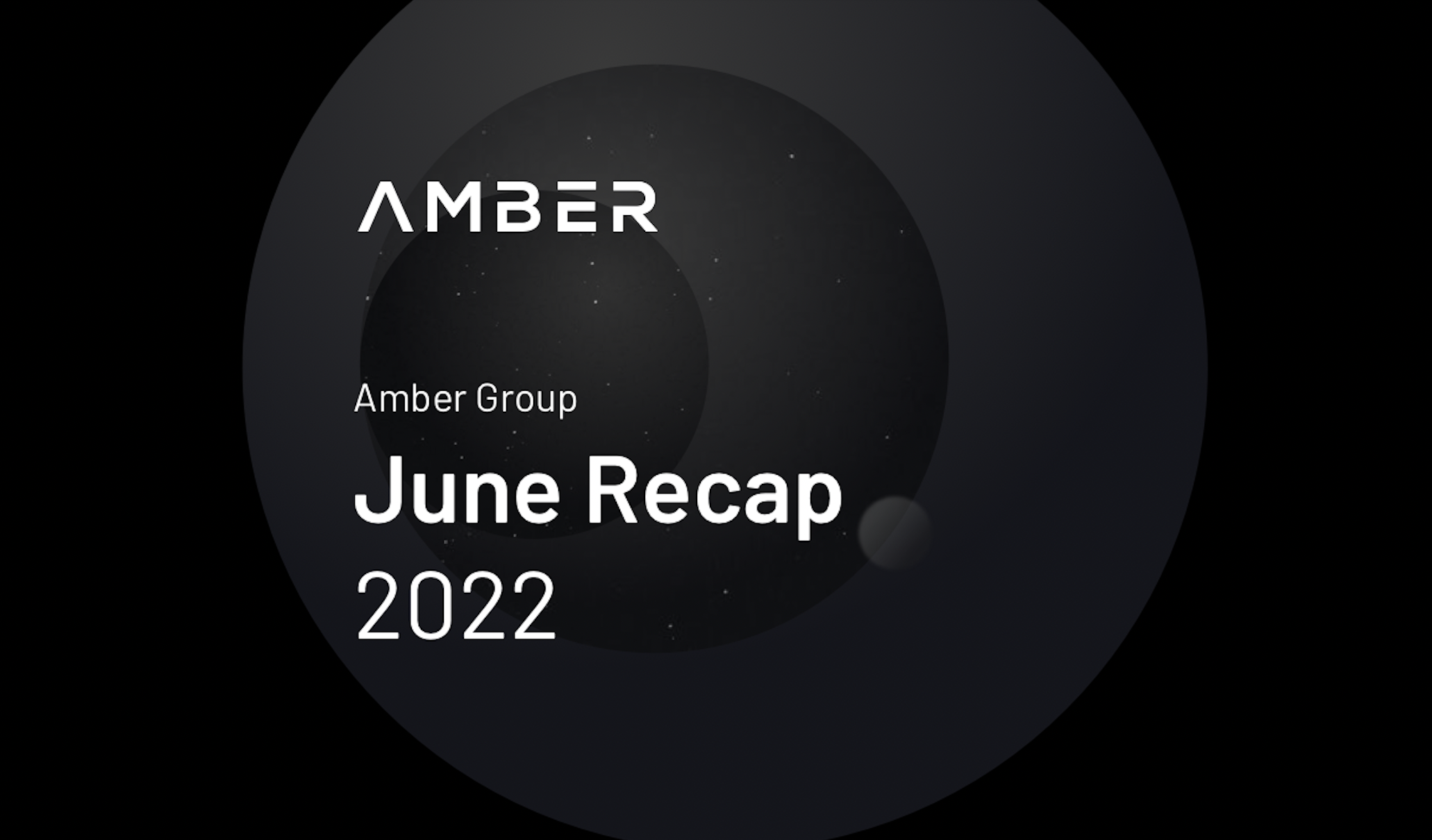 Read on to discover what's been happening at Amber Group in June 2022. 
Corporate News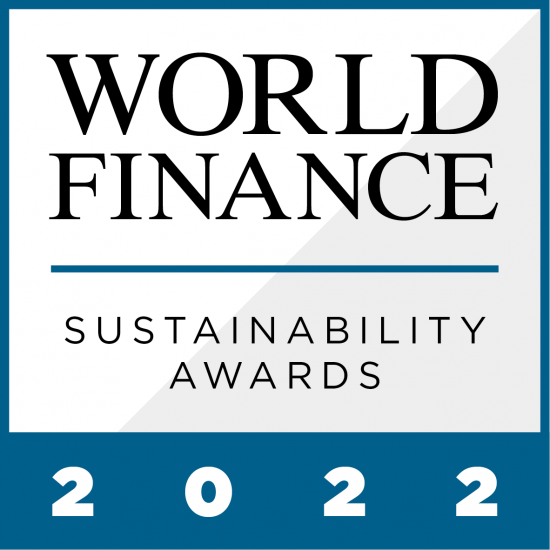 Received the

Sustainability Award

for the most sustainable company in the digital currency category by World Finance.
Acquired Celera Markets Limited, a fully licensed financial group by the Securities and Futures Commission (SFC) of Hong Kong, and secured five types of SFC licenses – Type 1, 2, 4, 5 and 9.
Ranked among the top 5, recording a >90 score in the financial services category of the risk-scoring metric by

Risktrail

, the crypto-focused AML platform of blockchain analytics firm Hoptrail.
Product Development and Partnerships
Rolled out the NFT function on WhaleFin, enabling users to securely deposit, withdraw, and display their NFTs on one platform.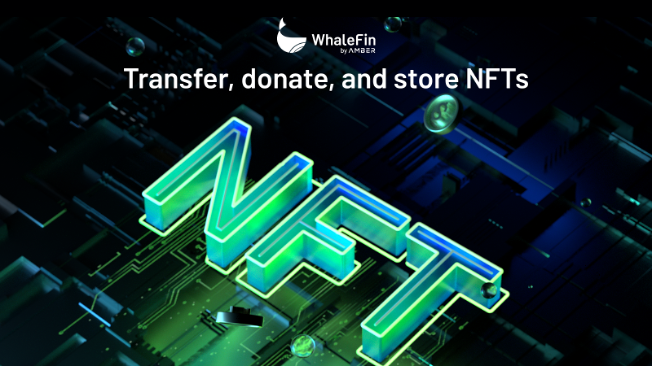 Secured comprehensive insurance coverage for our wallet infrastructure from A-rated insurance provider Arch Syndicate 2012 of Lloyd's of London and insurtech firm OneDegree, which is supported by a multi-year reinsurance partnership with Munich Re.
In the News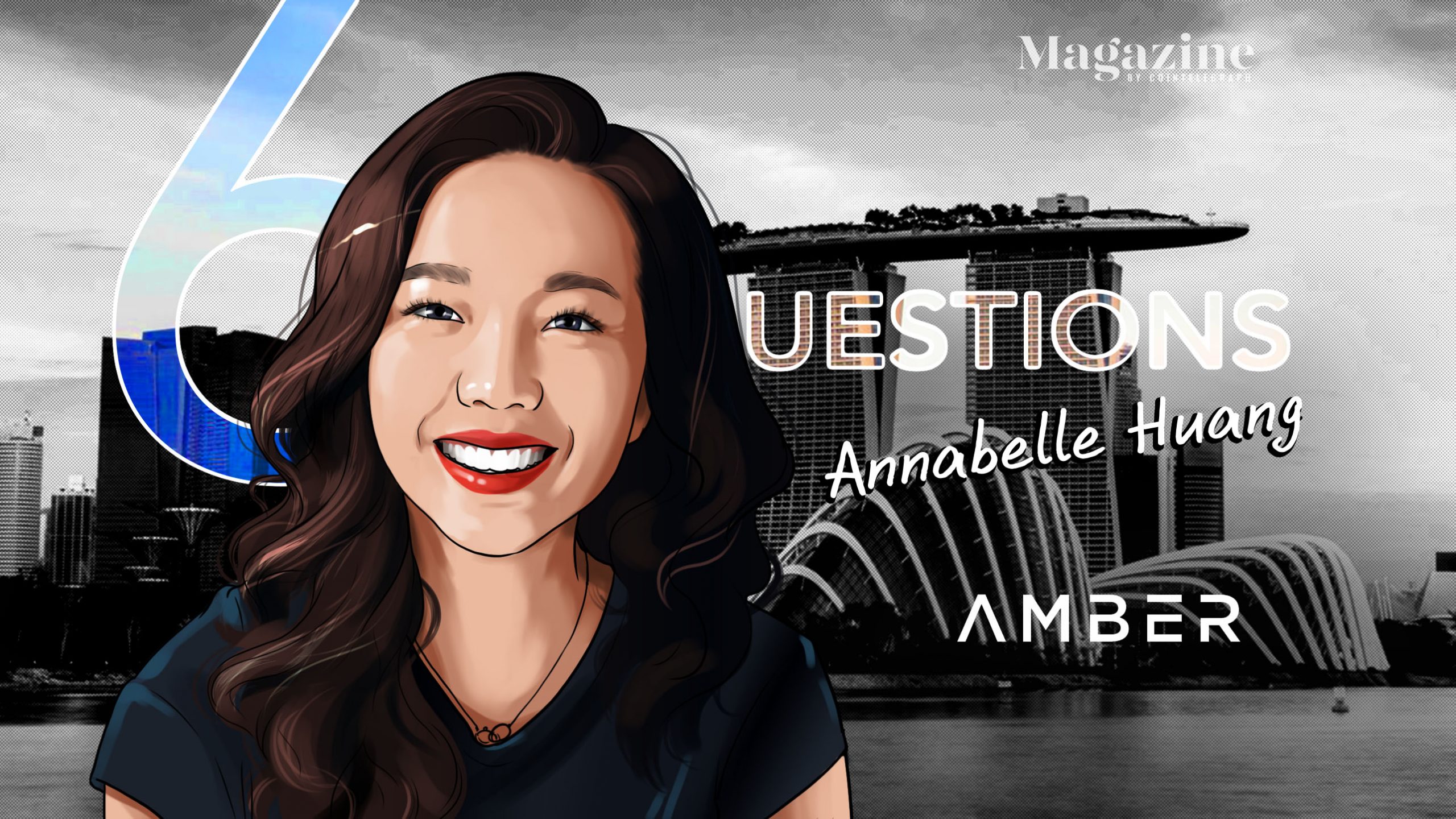 Cointelegraph Magazine: 6 Questions for Annabelle Huang of Amber Group.
Finance Feeds: Amber Group Acquires Celera Markets to Mix TradFi with Digital Assets in Hong Kong.
Cryptonary: Amber Group Receives Green Signal from Hong Kong Authorities.
Yahoo Finance: Amber Group Now Licensed to Operate in Hong Kong with Acquisition of Celera Markets Limited.
The Fintech Buzz: Amber Group Now Insures Digital Assets Held on Behalf of Clients to Ensure Additional Layers of Protection.
Reinsurance News: Munich Re Backs Amber Group Digital Asset Cover by Arch & OneDegree.
Markets Media Group: Dancing Towards the Convergence of Traditional and Digital Asset Finance.
Law.com: Ant Group's Benjamin Bai Pivots to Crypto: It's Now or Never. 
YouTube: Globe Interview – Amber Group, Sophia Shluger.
YouTube: Ripe for Disruption: A Decentralised Future for Finance.
Medium: Bridges: Designs, Trade-offs, and Opportunities.
Events and Media Appearances
Sponsored Singapore Blockchain Fest 2022 and Managing Partner Annabelle Huang shared her thoughts on how to realize Web 3.0 economy in a fireside chat.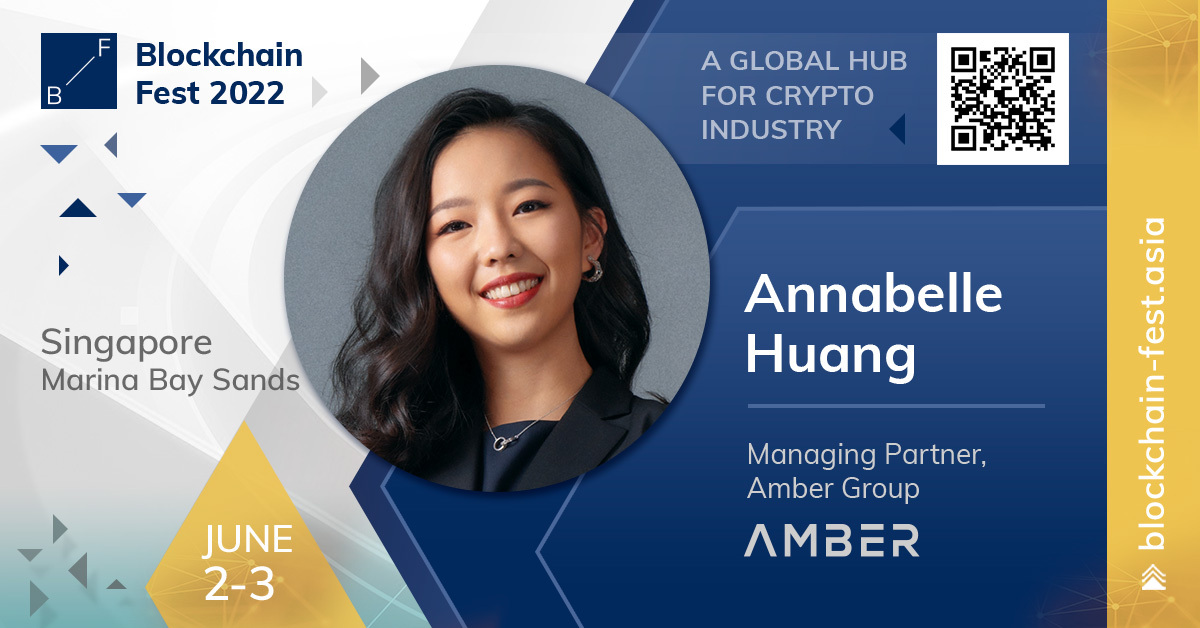 Managing Partner Annabelle Huang joined J.P. Morgan Private Bank's panel discussion on the outlook of digital assets.
Managing Partner Annabelle Huang joined a panel discussion on ways to enhance risk-adjusted returns at Macquarie Internet and Digital Assets Conference.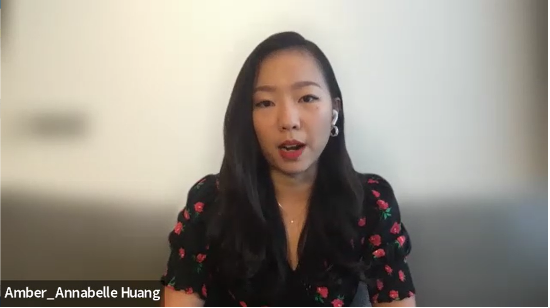 Managing Partner Annabelle Huang joined a panel of experts to discuss current markets and key lessons learned at Bloomberg APAC Blockchain Forum 2022.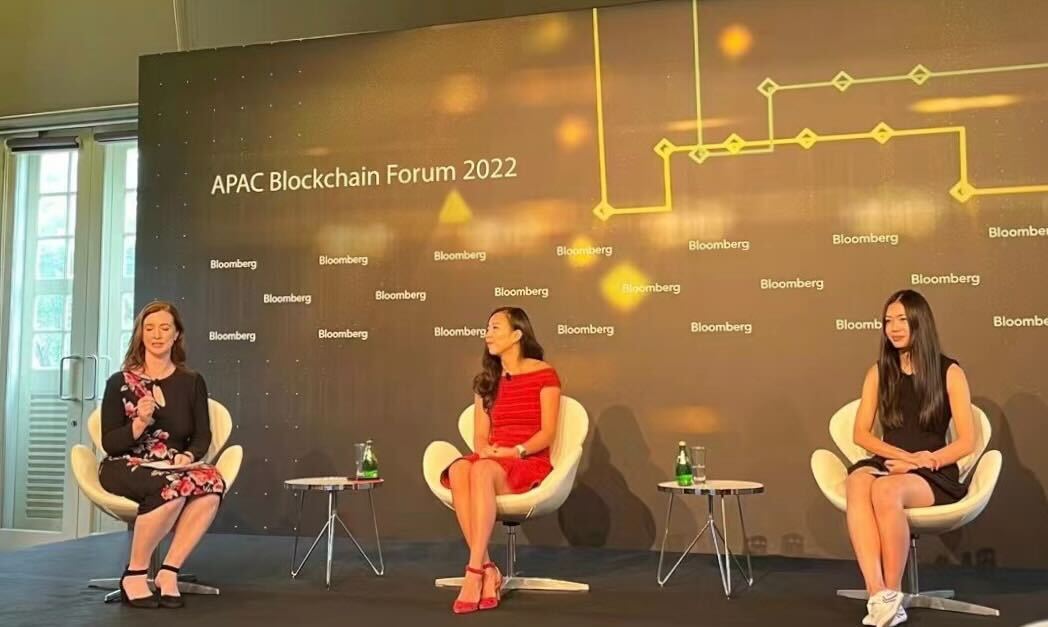 Managing Partner Annabelle Huang was featured as one of the five "Inspiring Female Thought Leaders" at Mercedes-Benz AG Blockchain Day 2022.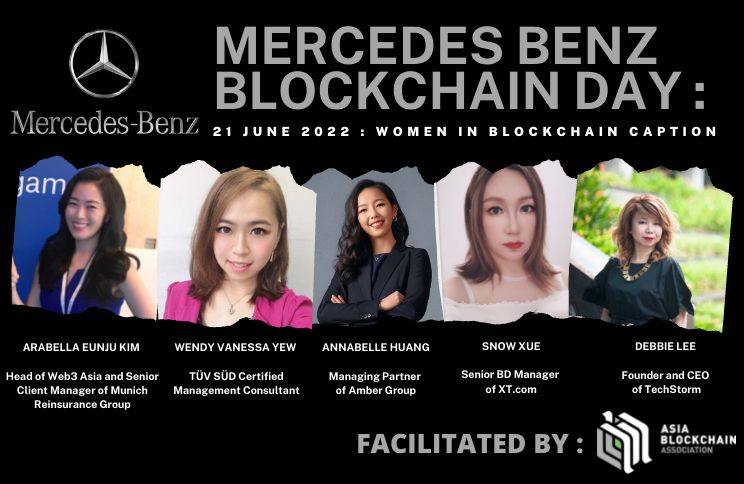 Europe Managing Director Sophia Shluger joined a panel discussion on technological advancements at Europe Family Office Investment Summit.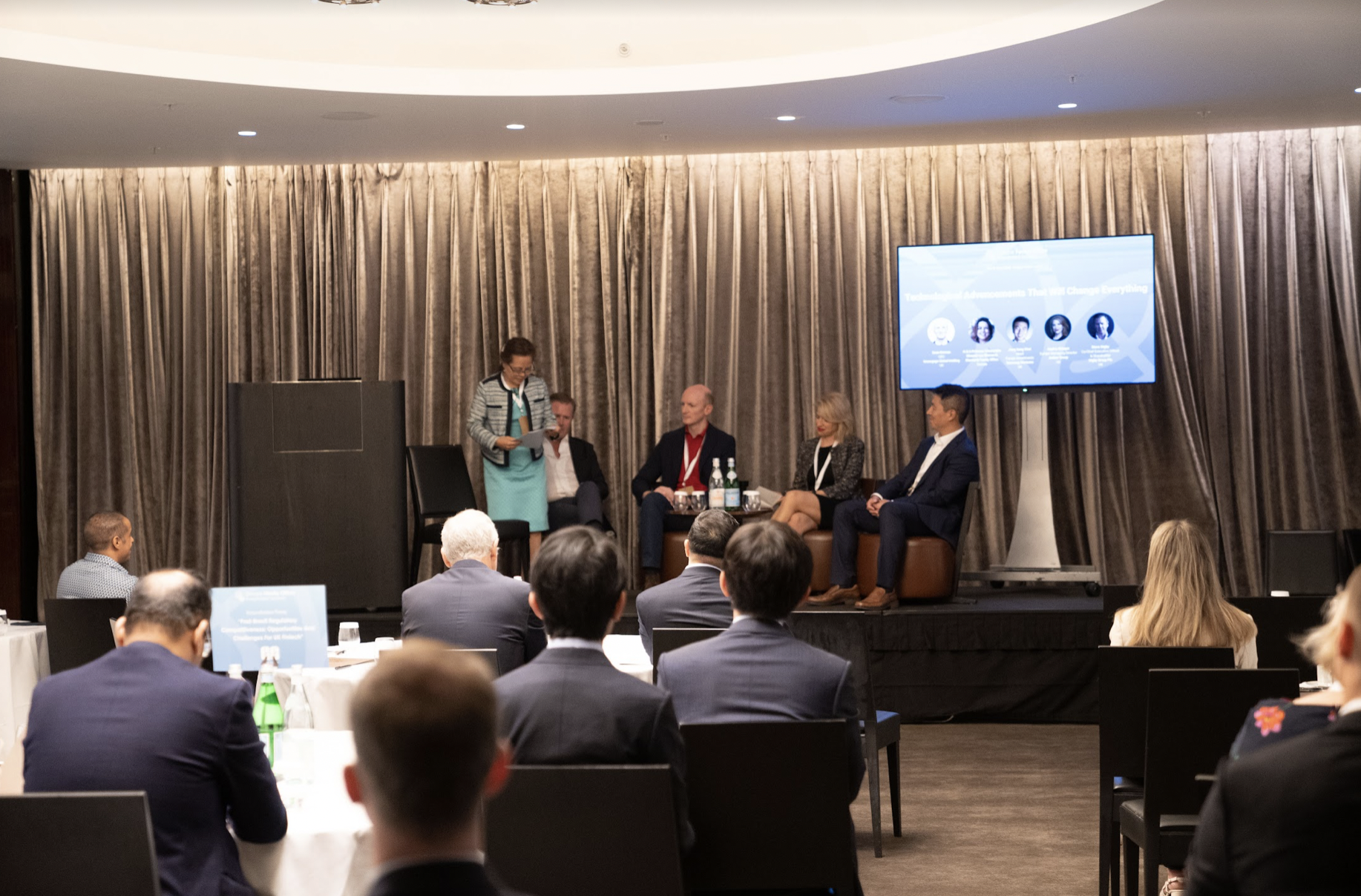 Europe Managing Director Sophia Shluger joined the AI Waves webinar on what Web 3.0 is and why it matters for business.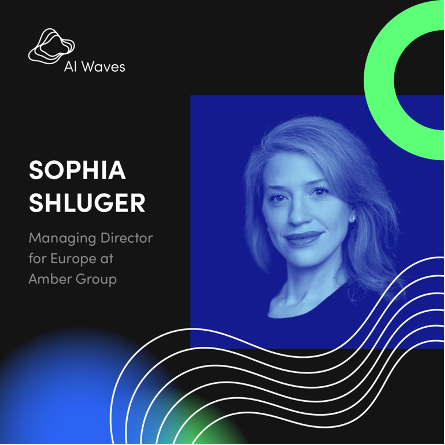 Europe Managing Director Sophia Shluger joined a panel discussion on the wider institutional adoption of digital assets at the World Family Office Forum.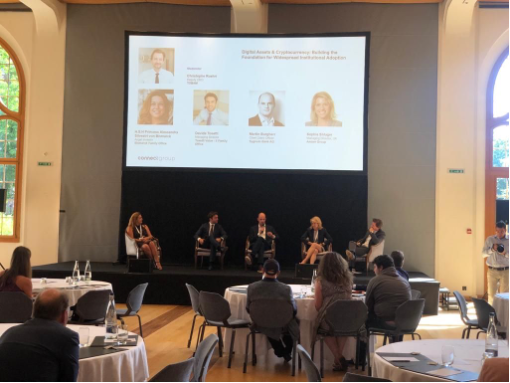 Europe Managing Director Francesco Adiliberti joined a panel discussion on the future of finance at IR Global Conference.
Europe Managing Director Francesco Adiliberti joined a panel discussion on why a treasurer should be interested in crypto at Swiss Treasurer Forum.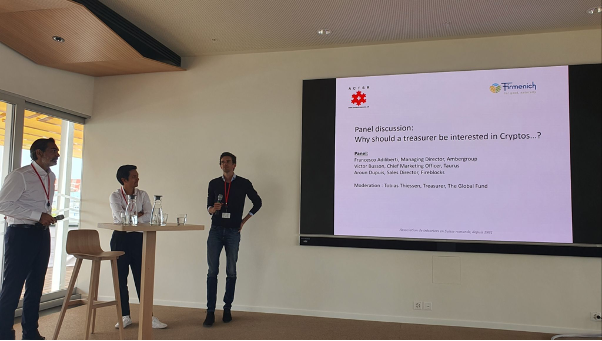 Portugal Country Lead David Duarte joined a panel discussion on the future of Web 3.0 and internet transformation at Dublin Tech Summit.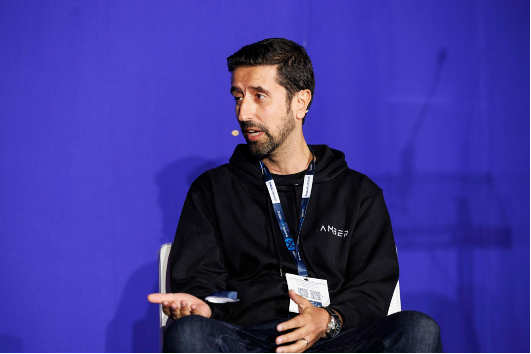 Head of Blockchain Security Dr. Chia-Chih Wu gave a guest lecture on blockchain data analysis for the Institute of Data Science and Engineering at National Yang Ming Chiao Tung University.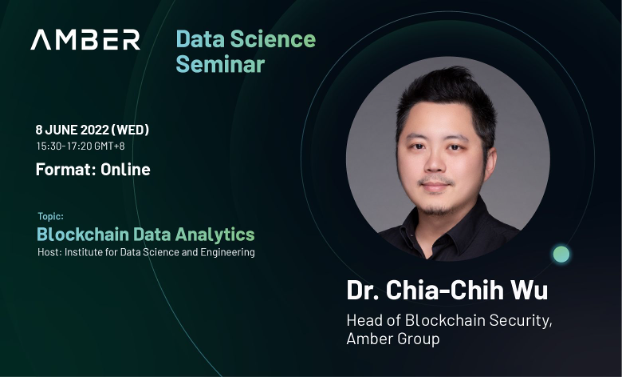 Asia-Pacific AML Head Gina Pho joined Crypto Expo Asia 2022 to share how Amber Group has partnered with Onfido to build a world-class onboarding experience.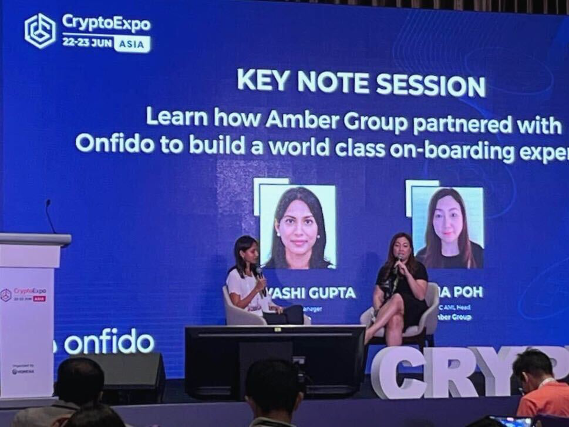 Weekly Roundup: Binance Partners with Cristiano Ronaldo to Launch NFTs & More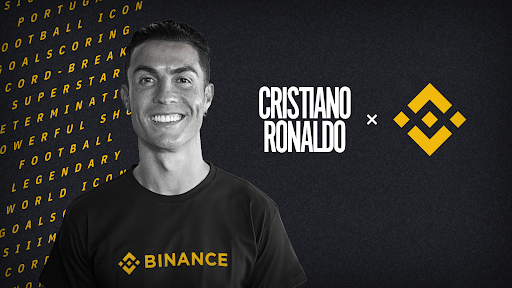 In this week's news roundup, you'll read about Binance's latest partnership with Cristiano Ronaldo to launch exclusive NFTs, a new study by Kucoin revealing that 72% of crypto investors In South Africa rely on social media for crypto-related information, Crypto.com's expansion into South Africa with an exclusive Rand wallet, and more.
Binance Announces Partnership with Cristiano Ronaldo to Launch Exclusive NFTs
Binance has today announced a partnership with Cristiano Ronaldo to launch multiple exclusive non-fungible tokens (NFTs) collections per year.
The partnership will see the leading crypto exchange launch a global campaign that will give Ronaldo's fans an introduction to Web 3 with a captivating entry point into the world of NFTs.
Speaking about the partnership, Ronaldo said, "My relationship with the fans is very important to me, so the idea of bringing unprecedented experiences and access through this NFT platform is something that I wanted to be a part of. I know the fans are going to enjoy the collection as much as I do."
In addition, the two parties will develop a series of collections that will be sold exclusively on the Binance NFT platform. The initial collection will be released later this year.
Study: 72% of South African Crypto Investors Rely on Social Media for Crypto Information
The latest study by global cryptocurrency exchange, Kucoin, has revealed that 72% of South African crypto investors rely on social media as their primary source for crypto-related information.
The report christened 'Into The Cryptoverse', was conducted to determine the cryptocurrency adoption rates and investor behaviour in the Southern African country. 72% of those surveyed rely heavily on social media to get information on crypto which is shared by influencers and other key media personalities to who the average citizens can relate to.
Matlala Caroline Rathabeng, a Twitter Influencer in South Africa, was quoted by Kucoin in the study saying, "Social media is the most powerful channel introducing people to new things and allowing them to build networks. Now, it grows people's hope and trust in crypto."
The study further revealed that 7.6 million South Africans – nearly 22% of the country's population aged between 18 – 60 – either own virtual currencies or have used cryptocurrencies in the last six months.
Crypto.com Launches Rand Wallet As It Expands Into South Africa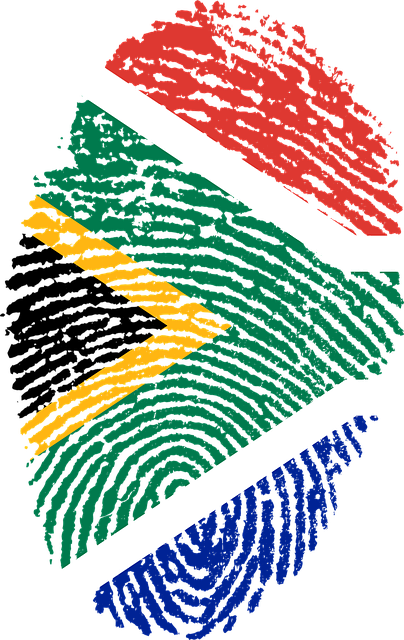 Crypto.com has announced the launch of a Rand wallet as it expands into South Africa. The launch of the Rand wallet will however see the exchange deactivate the non-rand fiat wallets for its customers in South Africa.
In a statement to MyBroadband, Crypto.com said, "We have partnered with a local bank to compliantly offer certain products and services that are in line with local regulations, applicable law, and customer demand."
The exchange shared the news in a notice to its customers in the country saying, "We are pleased to announce that we have made progress in our expansion of services in South Africa. Please be informed that Foris DAX SA (Pty) Ltd will become the contracting entity of the Crypto.com App on 10 July 2022."
Customers will be required to accept the exchange's updated terms and conditions with Foris DAX in order for them to continue utilizing the services. Moreover, Foris DAX will also take over the management of all the accounts of their South African customers.
Engie Energy Access' Crypto-based Crowdfunding Solar DeFi Platform Exceeds Target
Engie Energy Access has announced that it has exceeded its target to crowdfund $100,000 via its Solar decentralized financing (DeFi) platform in a mere seven hours.
The institution is a solar energy access company that provides solar home systems and mini-grids that benefit millions of people in Sub-Saharan Africa. The DeFi crowdfunding platform that was developed in partnership with Energy Web, a Swiss NGO, enables investors to buy Energy Web Tokens (EWTs) in support of off-grid solar deployment, remunerated on a fixed return model with profits up to 10% on their stake.
This revolutionary financing model will enable the subsidiary of Engie to roll out autonomous solar home systems (SHSs) for schools, households, and SME beneficiaries who will acquire high-end solar photovoltaic (PV) equipment on a pay-as-you-go (PAYG) system. The company's initial projects will focus on Zambia and Rwanda which have a rural energy access rate of 11% and 44% respectively, with subsequent expansion expected in other Sub-Saharan nations
To learn more about Bitcoin, download the Bitcoin Beginner's Handbook for free.