Weekly Roundup: Bitzlato Adds Lemonade Finance, NFT Initiative AFEN Partners with Quidax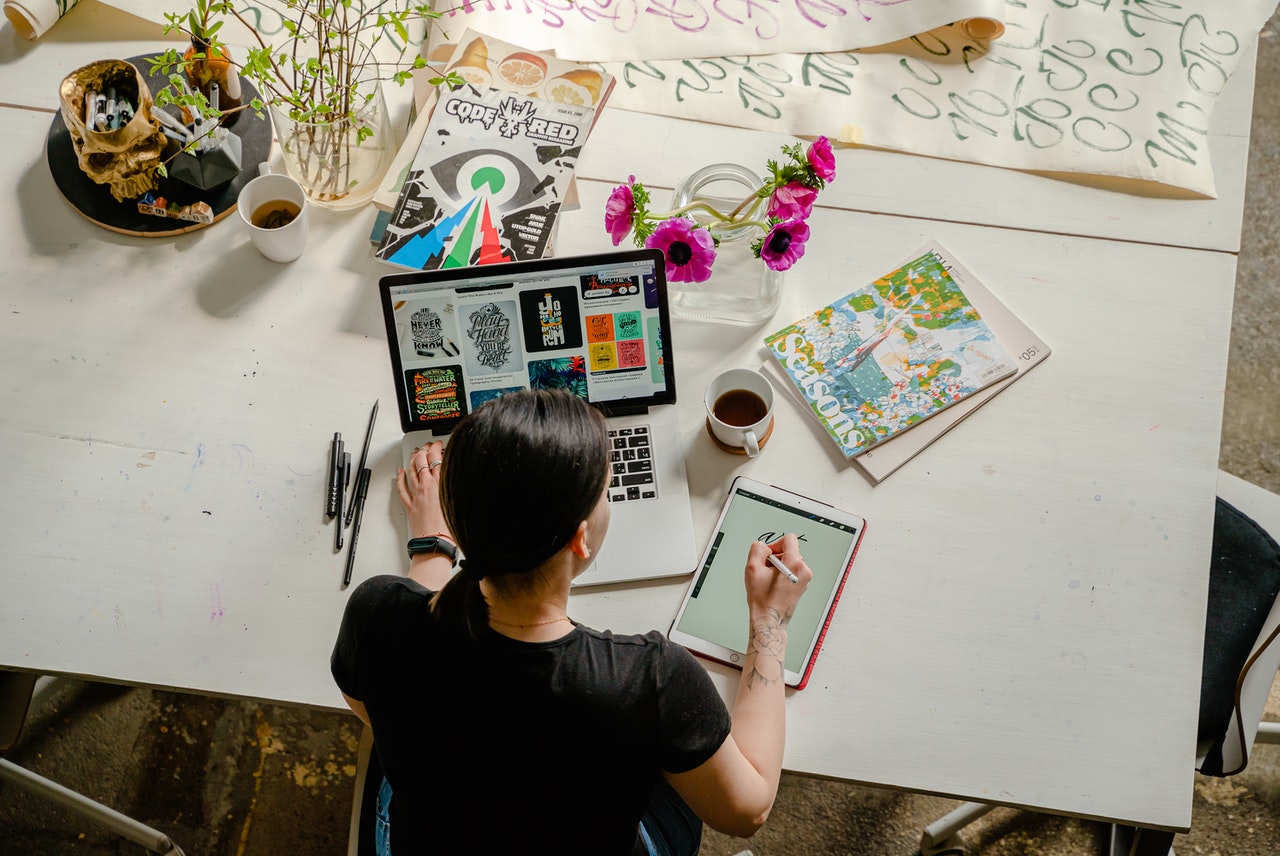 In this week's news roundup, we will cover the new partnership between Bitzlato and Lemonade Finance and other top crypto stories.
Bitzlato Adds Lemonade Finance
Bitzlato, a peer-to-peer (P2P) crypto exchange and a new entrant in the African market, has added Lemonade Finance as a payment method. The partnership will enable users to buy and sell crypto on the platform at zero fees.
Furthermore, Nigerian users can now send Naira to MPesa at zero cost. They can also send local currency to users in Ghana and other countries at no cost.
"This partnership will provide a much-needed gateway that enables the markets we serve to seamlessly interact with each other in a borderless and open environment. We seek to break the barriers that presently exist for cross-border transfers and enable our users to generate value through the opportunities that accrue from cryptocurrency trading," said Mike Lunov, the CEO of Bitzlato.
Lemonade Finance is a payment platform that facilitates borderless payments within and outside Africa.
NFT Initiative AFEN Partners with Quidax
The first government-backed NFT initiative in Africa, AFEN, has partnered with crypto exchange Quidax. The collaboration will allow AFEN to list its token on the exchange.
The AFEN initiative wants to use blockchain technology to revolutionise opportunities in Africa with a focus on arts, education, and real estate. AFEN is using Binance Smart Chain (BSC) for its project.
"We will have the exclusive right to mint legacy African arts upon the launch of our NFT marketplace, adding value to Africa's art. The $Afen token will be used for transactions on the NFT marketplace. We will release a new roadmap that will include the development stages of its NFT platform as well as extensive tokenomics," the company recently said.
Crypto Demand on PayPal Exceeds Expectations
According to PayPal CEO Dan Schulman, the demand for crypto on the platform has exceeded their expectations. The payment platform announced the buy and sell crypto service in October 2020. The service became available in November 2020.
"Demand on the crypto side has been multiple-fold to what we initially expected. There is a lot of excitement," he told TIME Magazine.
He also said that in ten years, the use of cash and credit cards will go down because financial transactions will be taking place through smartphones.
"When all of those things start to happen, then central banks need to rethink monetary policy as well because you cannot just issue more paper money into the system because people are not using paper money," Schulman explained.
To learn more about Bitcoin, download the Bitcoin Beginner's Handbook for free.
Weekly Roundup: African Artist to Launch NFT Collection on the Binance NFT Marketplace & More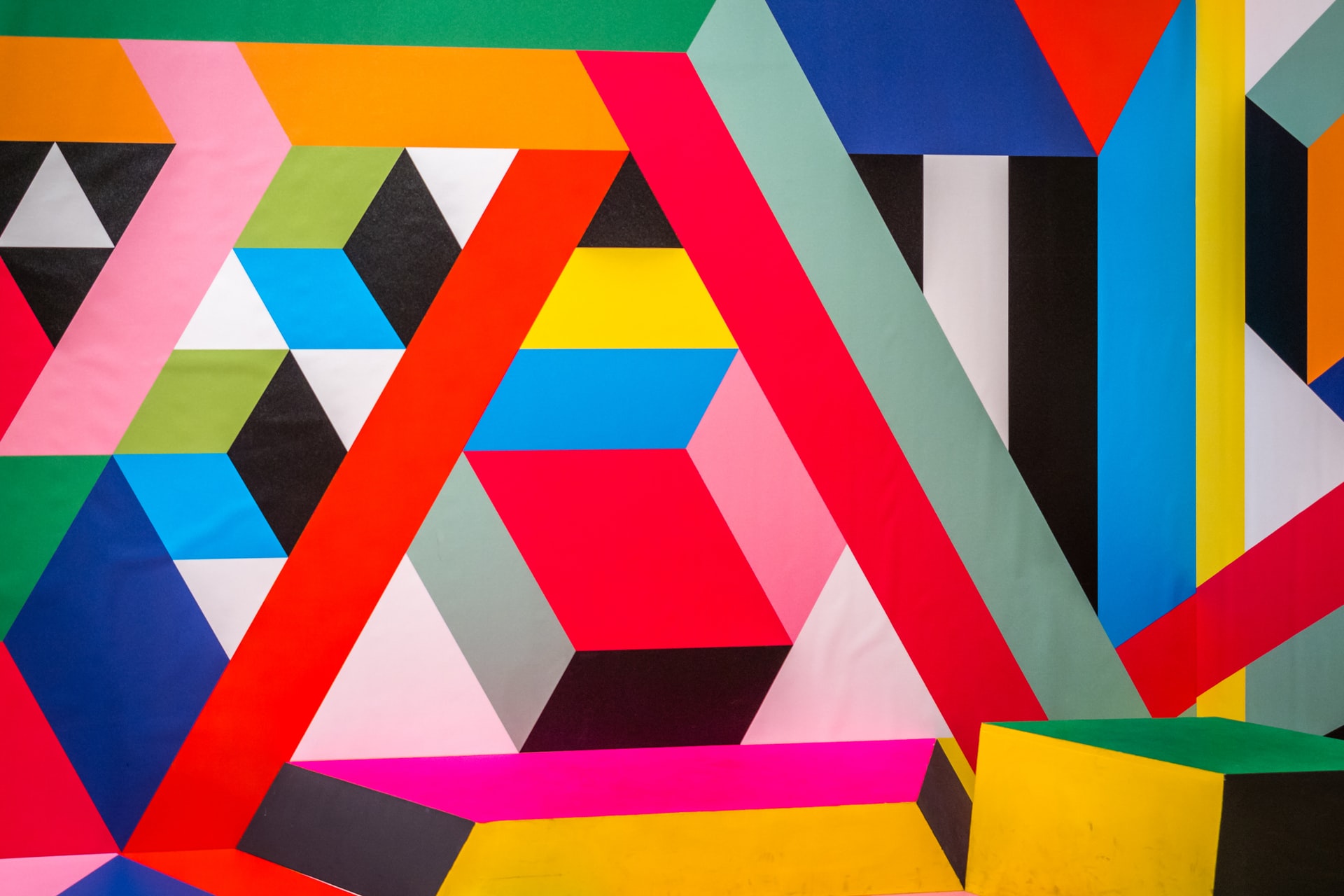 In this week's news roundup, learn about the new campaign on the Binance NFT marketplace and more.
African Artist to Launch NFT Collection on the Binance NFT Marketplace
African artist Osinachi is among the 100 creators that will feature their content on the upcoming Binance NFT marketplace. Osinachi has been making digital art for more than 14 years using Microsoft Word. Binance will launch the marketplace on June 24 with an inaugural 100 creators campaign. The campaign includes "local artists and creators from around the world."
Helen Hai, Head of Binance NFT said: "The 100 Creators campaign was created to empower innovative but regional creators and introduce them to NFT collectors and enthusiasts around the world. We are very excited to work with these creators and hope to bring them to the mainstream of the industry."
The Uganda National Museum will also participate in this campaign. The NFT collection from this museum will include digital artwork of the prehistoric pieces it protects.
Emmanuel Babalola, Director at Binance Africa, said: "We are especially excited to host African creators as we see the profound opportunity NFTs and the blockchain bring to the entire continent.
AfriChange Records 1000 New Users
Recently launched crypto-powered remittance platform AfriChange has announced that it has acquired over 1,000 users and recorded over $1 million in transaction volumes in May.
The platform allows users to send money from Canada to Nigeria. AfriChange is leveraging blockchain technology and a P2P exchange to offer this remittance service.
Due to the increased number of users, AfriChange announced there will be a temporary delay in processing times. Users could wait for the platform to process their transactions for up to two to three hours.
The remittance company said it is working with its payment partners to boost transaction speed and efficiency.
Luno Hits 8 Million Customer Milestone
Luno has reached the eight million customer milestone in just twelve weeks indicating rapid growth. In April, the crypto exchange announced that it had acquired seven million customers in just seven weeks.
Luno's largest customer base is in Africa. According to the exchange, African users grew from four million in December 2020 to 5 .1 million in May 2021. In May, Luno recorded $7 billion in trading volumes in Africa. Also, app installs have skyrocketed by 271 percent since January 2020.
Marius Reitz, Luno's General Manager for Africa, stated: "Across Africa, we are witnessing a huge wave of retail investors step into the crypto market for the first time. [This could be because of the] easier access or the lower minimums required to purchase crypto. Our research last year found 54 percent of Africans are ready to adopt a global digital currency compared to 41 percent in Asia and 35 percent in Europe."
Paxful Introduces Paxful Pay for Merchants
Merchants from around the world can now register to "add Paxful Pay as a purchase option to their online checkout process." The e-commerce solution will allow businesses to accept bitcoin as payment. On the other hand, customers can pay with about 400 payment methods exchanging into BTC. Merchants will then receive this bitcoin in their wallets as payment.
More than 100 merchants have joined Paxful Pay. The company plans on adding other digital currencies in the future. Moreover, Paxful is set to roll out automatic conversion into stablecoins like USDT.
"We are thrilled to bring Paxful Pay to our global community. There is a clear need to offer local options for bitcoin and this product is a culmination of our efforts to deliver on that demand. By offering users the ability to complete purchases using almost 400 payment methods, they will now have an even stronger financial solution at their fingertips," said Artur Schaback, COO and co-founder of Paxful.
Bank of Ghana Set to Pilot Digital Currency
According to local reports, the Bank of Ghana is set to pilot a digital currency to determine its feasibility before it starts circulating. The governor of the bank, Dr. Ernest Addiso, said the creation of the e-cedi is at an advanced stage. The team is now moving to the implementation phase.
"The Bank of Ghana was one of the first African Central Banks to declare that we were working on a digital currency looking at the concept of an e-cedi. After the implementation phase, we have a pilot phase where a few people would be able to use the digital cedi on mobile applications. From that pilot, we will be able to determine whether this is feasible," he said.
To learn more about Bitcoin, download the Bitcoin Beginner's Handbook for free.
Weekly Roundup: SARS Requests Crypto Exchange Client Data, Nigeria Reverses Crypto Ban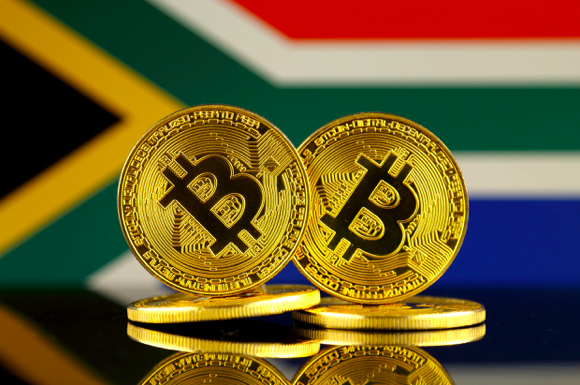 In this week's news roundup, you will learn that SARS has requested client data from South African crypto exchanges and about Nigeria's U-turn on its crypto ban.
SARS Requests SA Exchanges for Client Data
AltCoinTrader, VALR, and Luno have confirmed that the South African Revenue Service (SARS) has asked them for client data. According to the crypto exchanges, the request is targeting certain customers. SARS has made the appeal in accordance with Section 46 of the Tax Administration Act.
The revenue body is requesting this data "as part of a tax risk assessment exercise on residents involved in the mining, speculation and/or investment in crypto assets." SARS will use the data it collects to determine the need to take regulatory action in the future.
The three exchanges have said that they will comply with the request from SARS. However, AltcoinCoinTrader and VALR have asked for legal counsel on the matter.
"We have engaged with SARS to express our concern for the privacy of the data of our customers. We have also sought legal advice on our obligation to comply with SARS' request," said VALR CEO Farzam Ehsani.
Tax experts recently asked crypto owners to approach SARS rather than wait for the revenue collector to find them. Crypto owners in South Africa have a tax obligation that requires them to declare their crypto-related income annually.
Nigeria Reverses Crypto Ban
The Central Bank of Nigeria (CBN) has reversed the crypto ban that it implemented in February this year. The directive prohibited banks from facilitating payments for cryptocurrency exchanges. Now, the regulator seems to have a change of heart. The CBN Governor, Godwin Emefiele, said that he will allow the trading of cryptocurrencies.
He also said: "We are committed to the CBN, and I can assure everybody that digital currencies will come to life in Nigeria."
However, he believes that most of the cryptocurrency use in the country is illegitimate.
Despite the ban that has been in place for a few months, Nigerians have continued to trade and use cryptocurrencies.
SA Has About 2 Million Retail Crypto Investors
South Africa's Treasury has said that there are about two million retail crypto investors across VALR, AltCoinTrader, and Luno. The Treasury also stated that these platforms record total daily transaction volumes of R2 billion.
According to an article on BusinessTech, the National Treasury is looking at these numbers as it considers possible regulations for digital assets. The Treasury observed that crypto investment has grown rapidly in South Africa over the last five years. Also, it stated that South Africans mainly trade on twelve major crypto platforms, including the three.
"Crypto-assets have become too big to ignore and pose a number of risks for consumers if not sufficiently regulated," the Treasury noted.
To learn more about Bitcoin, download the Bitcoin Beginner's Handbook for free.
Weekly Roundup: Zimbabwe's Biggest Bank is Open to Crypto, Paxful and Dsdaq Partner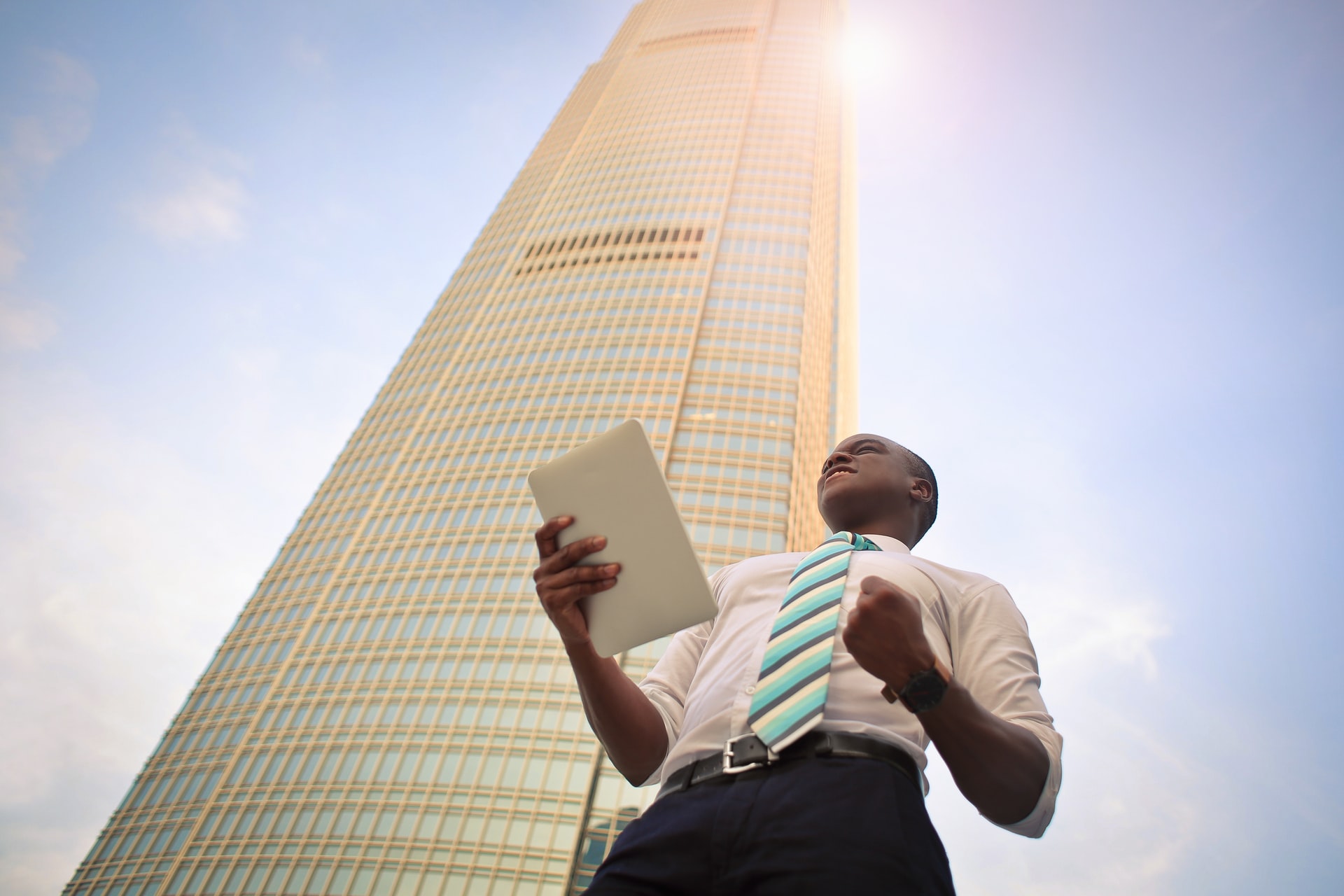 Zimbabwe's biggest bank, CBZ Holdings, says it's open to crypto and other emerging technologies. To learn more about this and other top crypto news, keep reading our weekly news roundup.
Zimbabwe's CBZ Holdings is Open to Crypto
According to a report on The Herald Zimbabwe, CBZ Holdings is open to cryptocurrencies and other emerging technologies. The financial services company is also looking at how it can leverage these innovations.
"Cryptocurrencies, or rather blockchain more broadly, fintechs, bigtechs, and techfins are all exciting innovations, which are being introduced to serve specific gaps that have been exposed by the ever-evolving customer needs and wants. Our view is that these innovations have the potential to strengthen the way we do business, the way we serve our customers, as well as open up new market opportunities," said Marc Holtzman, the Chairman of CBZ.
Holtzman also said he was glad that the Reserve Bank of Zimbabwe has made the adoption of emerging technologies easy by establishing a fintech regulatory sandbox.
Paxful and Dsdaq Announce Partnership
Paxful and Dsdaq have announced a partnership that will help Paxful users to trade global financial assets and to conduct crypto collateral trading. Moreover, the Paxful service will be available on Dsdaq.
Dsdaq is a trading platform that brings together traditional financial assets and cryptocurrencies. As a result, traders can use cryptocurrencies to trade stocks, ETFs, commodities, and other assets.
"Through this partnership, both traditional investors and crypto enthusiasts can shape their financial future together. Paxful users will be able to take part in new trading opportunities, and Dsdaq users will have access to over 350+ payment options," Paxful wrote on its blog.
Dsdaq is running a promotion alongside this partnership where the first 1000 people to register an account on the platform will earn US$20. Interested participants can find registration details on the Paxful website.
Bitcoin Price Shows Signs of Recovery
After dropping to a low of $30,681.50 on May 19, 2021, bitcoin is showing signs of recovery as it hovers near $40,000. On May 26, bitcoin hit a recent high of $40,782.08 only to fall slightly below this figure on May 27.
The crypto market crashed after Elon Musk criticised the impact of bitcoin mining on the environment in a tweet. He also went ahead to announce that Tesla would stop accepting bitcoin as payment. Reacting to the environment debate, China has said that it will review its bitcoin mining policies. This could shift the mining hash rate out of China.
Although market sentiments have turned sour over the last two weeks, all is not lost. For instance, MicroStrategy decided to "buy the dip," adding another 229 BTC to its stash. Moreover, Wells Fargo has announced that it is working on a crypto investment strategy. The bank will roll out this strategy in mid-June.
To learn more about Bitcoin, download the Bitcoin Beginner's Handbook for free.