Weekly Roundup: Kenyan Startup Selected for the Draper VeChain Web 3 Accelerator Programme & More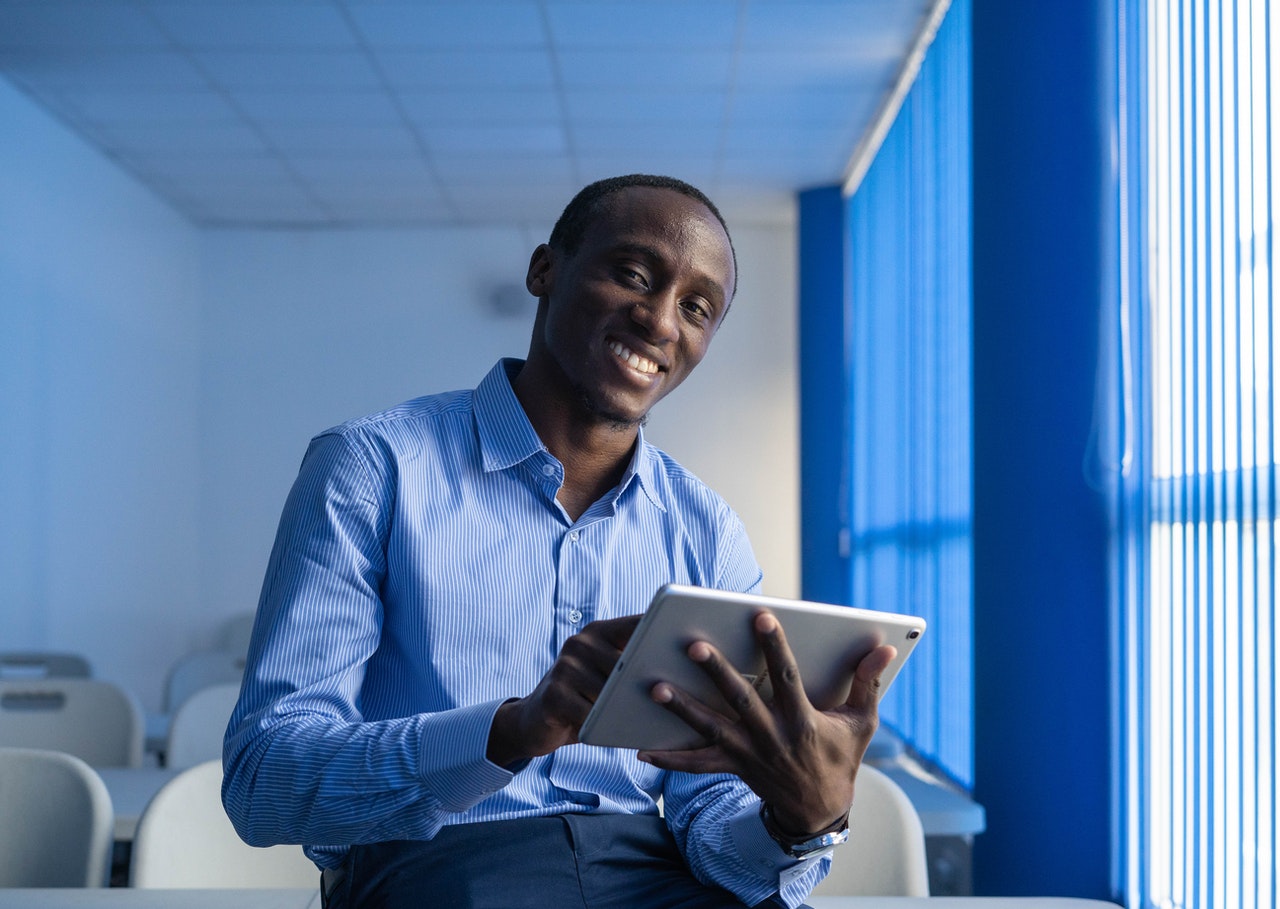 In this week's news roundup, you'll read about Crypsense Digital Group being selected to participate in Draper VeChain's Web 3 accelerator programme, Stitch's partnership with Easy Crypto to make purchasing cryptocurrencies in South Africa easy, Yellow Card's new service knowns as Yellow Pay, and more.
Kenyan Startup Selected for the Draper VeChain Web 3 Accelerator Programme
Crypsense Digital Group, a Kenyan-based digital assets building and management platform, has been selected to participate in the Draper VeChain Web 3 accelerator programme that will give the startup access to mentorship and support.
The startup is a brainchild of The Africa Blockchain Centre, one of the startups at Adanian Labs – a venture studio that aims to establish, nurture, and scale 300 impact-driven tech startups across Africa. Crypsense Digital Group offers end-to-end solutions for the institutional adoption of blockchain and crypto assets in Africa.
"This is an amazing opportunity to accelerate Web 3 adoption in Africa through the programme and partnerships. We have so much untapped talent and potential within our continent in blockchain and Web 3. I am excited for Africa and I can't wait to see where this opportunity takes us. We understand the potential that blockchain has in solving some of the challenges that are facing Africa and we believe that we can use our disruptive nature as a continent to create value for ourselves through the adoption of the technology," said Alice Anangi, the Co-Founder and CEO of Crypsense Digital Group.
The 12-week programme is usually delivered globally to high-growth blockchain companies and is run by Draper University – a leading pre-accelerator and incubator in Silicon Valley that fosters growth of high-potential technology startups. The programme will provide the selected blockchain and Web 3 startups with the needed support to get all the industry mentorship and support necessary to scale their impactful solutions across the world.
Easy Crypto Announces Partnership with Stitch to Make Purchasing Crypto in South Africa Easy
Easy Crypto, a crypto exchange, has announced that it has partnered with Stitch, an instant EFT payments and financial data API for Africa, to enable its users in South Africa to purchase digital assets on the platform in minutes as well as to securely top up their wallets.
The partnership is expected to grow the accessibility of digital currencies to the general masses in the Southern African country. Customers will be able to securely link their bank account to the Easy Crypto platform and top up their wallets via Stitch's instant EFT in just one click when they wish to buy crypto assets. Besides faster processing times, users will be able to process payments over the weekends, thus eliminating operational delays caused by traditional banks due to weekend closures.
Speaking on the partnership, Stitch Chief Executive Officer, Kiaan Pillay said, "At Stitch, we know that in the assets space, timing is critical. Through our LinkPay method, Easy Crypto customers can enjoy a secure, seamless, and fast payments experience whenever they buy crypto – without needing to wait through the weekend, and with far fewer instances of fraud. We're excited to work with the Easy Crypto team to enable greater accessibility to the growing crypto assets space in South Africa."
Yellow Card Launches Yellow Pay to  Help Simplify Money Transfers
Yellow Card, a Nigerian crypto exchange, has launched a new feature dubbed Yellow Pay that will make it easier for users to transfer money between different countries in Africa.
The new service is also expected to open up the African continent to more investment opportunities, business grants, and access to credit, according to its Operations Director, Oparinde Babatunde. Yellow Pay was created to make it easier for users to send and receive money between African countries, as it's often easier to send money from an African country to the United States than to send it to a neighbouring African country.
Speaking of the Yellow Pay launch, Babatunde said, "Yellow Pay simplifies money transfer between African countries by building a solution that understands the way Africans already interact with financial products. We've managed to simplify it further by reducing costs and waiting time of remittance across the continent drastically compared to traditional money transfer rails. With Yellow Pay, Africans can send money across borders using their phones."
Although Yellow Pay is not a money remittance or foreign currency exchange service but an advanced crypto exchange product, it will utilize Yellow Card's crypto exchange platform to complete the customer transactions in USDT. Transactions made via Yellow Pay will be instant and cheaper thanks to the use of blockchain technology.
Binance Appoints New Country Head in South Africa
Binance has announced the appointment of Hannes Wessels as its Country Head of South Africa.
Speaking of the appointment, the firm said that the move will help it further its ambitions to drive and grow its business operations in South Africa as it remains at the forefront of driving crypto adoption and blockchain education in the African continent.
Wessels brings with him over ten years of experience in the traditional finance sector and is the previous Head of Global Banking for South Africa at HSBC. He is expected to lead the development of business strategies and drive strategic initiatives for Binance in South Africa.
"I am excited to join Binance at a time when crypto adoption is still in its infancy in South Africa and look forward to playing a leading role in Binance's growth strategy in South Africa," said Wessels about his new appointment.
To learn more about Bitcoin, download the Bitcoin Beginner's Handbook for free.

Weekly Roundup: South Africa's Nedbank Stakes its Claim in the Metaverse & More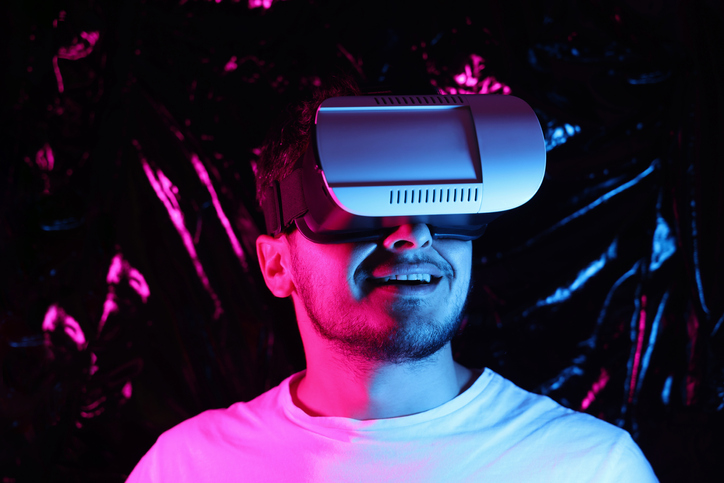 In this week's news roundup, you will read about Nedbanks' purchase of a virtual village in Ubuntuland in the metaverse, Yellow Card hitting the one million users mark, as well as securing $40 million in its Series B fundraising round.
South Africa's Nedbank Stakes its Claim in the Metaverse
Nedbank, one of Africa's largest financial service providers in South Africa, has partnered with Africarare – Africa's first metaverse – to secure a village in Ubuntuland. This move now makes Nedbank the first bank in Africa to join the metaverse and follows the footsteps of MTN – Africa's largest telco.
The bank said the move would help it to remain at the forefront of the technology sector, which will propel it into the next wave of digital business models. The bank secured a 12 by 12 village in Ubuntuland – a virtual land that is modelled after the African landscape in the metaverse. Besides establishing its presence as the first African financial services organization to join the metaverse, Nedbank wants to position itself as the leader in the digital space, all while meeting its clients' needs.
"Creating experiences that go beyond banking has always been a focus for Nedbank. Our entry into the metaverse is not merely about having a presence in this space, it's about meeting the needs of our clients on platforms that resonate with them while offering an array of touchpoints that continue to demonstrate our commitment to lead in digital," said Group Executive for Marketing and Corporate Affairs at Nedbank Group, Khensani Nobanda.
Nedbank now joins other players in the industry, such as DBS Bank, HSBC, JP Morgan, and Fidelity Investments, who have entered the metaverse globally.
Nigerian Crypto Startup Yellow Card Hits 1 Million Users, Secures $40 Million in its Series B Funding
Yellow Card, a Nigerian crypto startup, has reached the one million user mark across 16 markets on the African continent.
Launched in 2019 in Nigeria, the startup makes it easy for anyone in any part of Africa to buy cryptocurrencies such as Bitcoin (BTC), Ether (ETH), and Tether USD (USDT) via bank transfer, card, cash, or mobile money.
Additionally, the startup also announced that it had raised $40 million in its Series B funding round to expand its operations in the African continent. The news comes barely a year since the company raised $15 million in its Series A funding round.
Speaking of the one million user reach, John Colson, Yellow Card's Chief Marketing Officer, said, "Reaching the one million goal is fantastic. It was a massive goal that we set for ourselves, and the team rallied to make it happen. Although it was not an easy journey, it has been a very rewarding one. This showed us that we are on the right track, people value what we are building, and it's solving a need. Over one million people have trusted Yellow Card, and now it's our turn to show why it is the number one place for crypto in Africa."
To learn more about Bitcoin, download the Bitcoin Beginner's Handbook for free.

Weekly Roundup: First Cohort of African Women Graduate from Binance Blockchain Bootcamp & More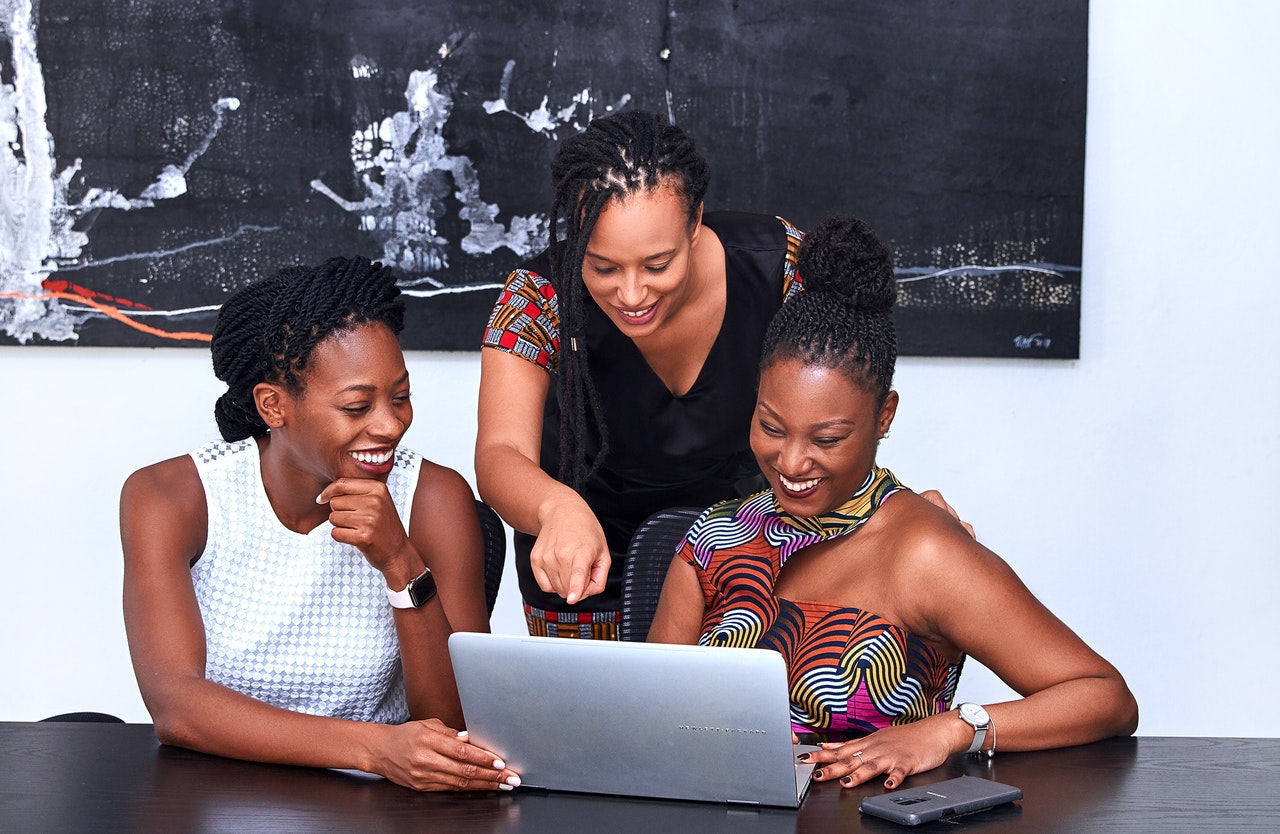 In this week's news roundup, you'll read about the first group of African women who graduated from Binance's blockchain bootcamp, the Women in Crypto event set to take place in Ghana and Kenya simultaneously, Bitmama's pre-seed funding round, and more.
First Cohort of African Women Graduate from Binance's Blockchain Bootcamp
Binance, the world's leading blockchain ecosystem and cryptocurrency infrastructure provider, in honour of the International Literacy Day that's celebrated on the September 8, of each year, celebrated the graduation of the first cohort of the Blockchain for Women Bootcamp, which took place on August 27, 2022.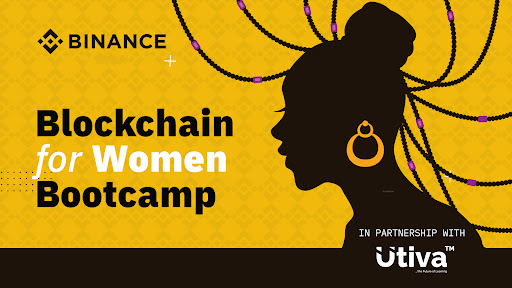 'Transforming Literacy Learning Spaces,' which is this year's theme, aligns with Binance's continued efforts to make crypto learning inclusive for everyone through both online and offline platforms.
In March 2022, the company kicked off the eight-week bootcamp in collaboration with Utiva, an edtech company helping young people attain digital skills, with a goal to equip women in Africa with blockchain education, tools, and skills. The bootcamp received about 3000 applications out of which only 300 were selected to participate in the bootcamp.
This commitment to supporting crypto literacy for women stems from the fact that women remain disproportionately under-represented in the industry, with 95% of crypto users being male, according to Global Crypto User Index.
"The last few years have seen an exciting uptake in blockchain technology – with more individuals and institutions adopting newer systems. However, women remain underrepresented in this revolution and we at Binance are committed to closing this gap. This is why we are truly humbled to be equipping more African women with the skills, resources and network they require to thrive in the blockchain industry." said Hannes Wessels, Country Lead for Binance in South Africa.
The bootcamp provided African women with learning and networking opportunities, as well as resources required to kickstart their blockchain journey.
Women in Crypto Event to Simultaneously Take Place in Accra & Nairobi
Women Who Build Africa, a community that brings together women and non-binary people working in or around the tech space, has officially launched and will host its first event, Women in Crypto, which will take place in Accra, Ghana, and Nairobi, Kenya simultaneously on September 22, 2022.
The event, which is held in partnership with Yellow Card and MFS Africa, is open to all genders with the simple goal of engaging women in the space. The event is co-founded by Gwera Kiwana, Crypto founder in residence at MFS Africa, and Thea Sokolowski, Head of Marketing at Stitch. According to both founders, the event will strive to create an intentional space where members can meet, share what they're building, give and receive feedback, find mentors, investors, employees, employers, and more.
"The idea for Women Who Build Africa came out of multiple conversations Gwera and I had over and over with women in our network, many of whom confirmed there really isn't a space that exists where we can come together to intentionally talk about our experience building in the tech sector," says Sokolowski.
The dual-city Women in Crypto event is dubbed as a "first of its kind", and will take place at Front Back Osu in Accra, Ghana, in partnership with Yellow Card, and at Jenga Leo in Nairobi, Kenya, in partnership with MFS Africa. The events will include a fireside chat with experts in Africa's crypto ecosystem, hosted by Yellow Card's Alice Tomdio and Kiwana herself. Those working in the crypto space as well as the "crypto-curious" can register online to attend.
Bitmama Closes its $2 Million Pre-Seed Funding Round to Expand its Operations
Nigerian blockchain payments startup, Bitmama, has secured an additional $1.65 million to its pre-seed funding to close the round at $2 million.
The latest round is led by Unicorn Growth Capital and Launch Africa Ventures, with participation from Adaverse and follow-on from Flori Ventures, which led the earlier round. Other new investors include Tekedia Capital, GreenHouse Capital, ODBA, Five35 Ventures, Chrysalis Capital, Enrich Africa, Thrive Africa,  AngelList Ventures, and various angel investors.
"We are building Africa's most user-friendly, innovative blockchain company, and we are glad to have the backing of seasoned investors and partners who have walked similar turfs. We are privileged to learn from their blended experiences across corporate and blockchain business verticals. We're confident of the results we've achieved so far, and we're set to build the next big solution that the market deserves," said Ruth Iselema, founder and CEO of Bitmama.
Bitmama, which currently has operations in Ghana, Kenya, and Nigeria, had in October of last year, closed a $350,000 pre-seed funding round. The startup plans to use the funds to expand its operations, consolidate its product offerings, plan its market penetration across Africa, strengthen its team across the different markets and quickly scale new use cases for digital currencies within the continent.
Nigeria's Flutterwave Adds eNaira as a Payment Option
Flutterwave, a Nigerian payments technology firm, has added Nigeria's central bank digital currency (CBDC) eNaira, as a payments option as it looks to expand its operations amid regulatory difficulties across Africa.
The firm said it had added the CBDC as a payment option for its merchants who use the platform to settle payments. The eNaira, which is the first central bank-backed digital currency in Africa, is said to be targeting eight million tech-savvy young Nigerians. The move by Flutterwave is also expected to boost adoption of the digital currency, which has been slow since its launch last October.
To learn more about Bitcoin, download the Bitcoin Beginner's Handbook for free.

Weekly Roundup: Graphic Novel about Blockchain 'TRUST' to Launch in Nairobi & More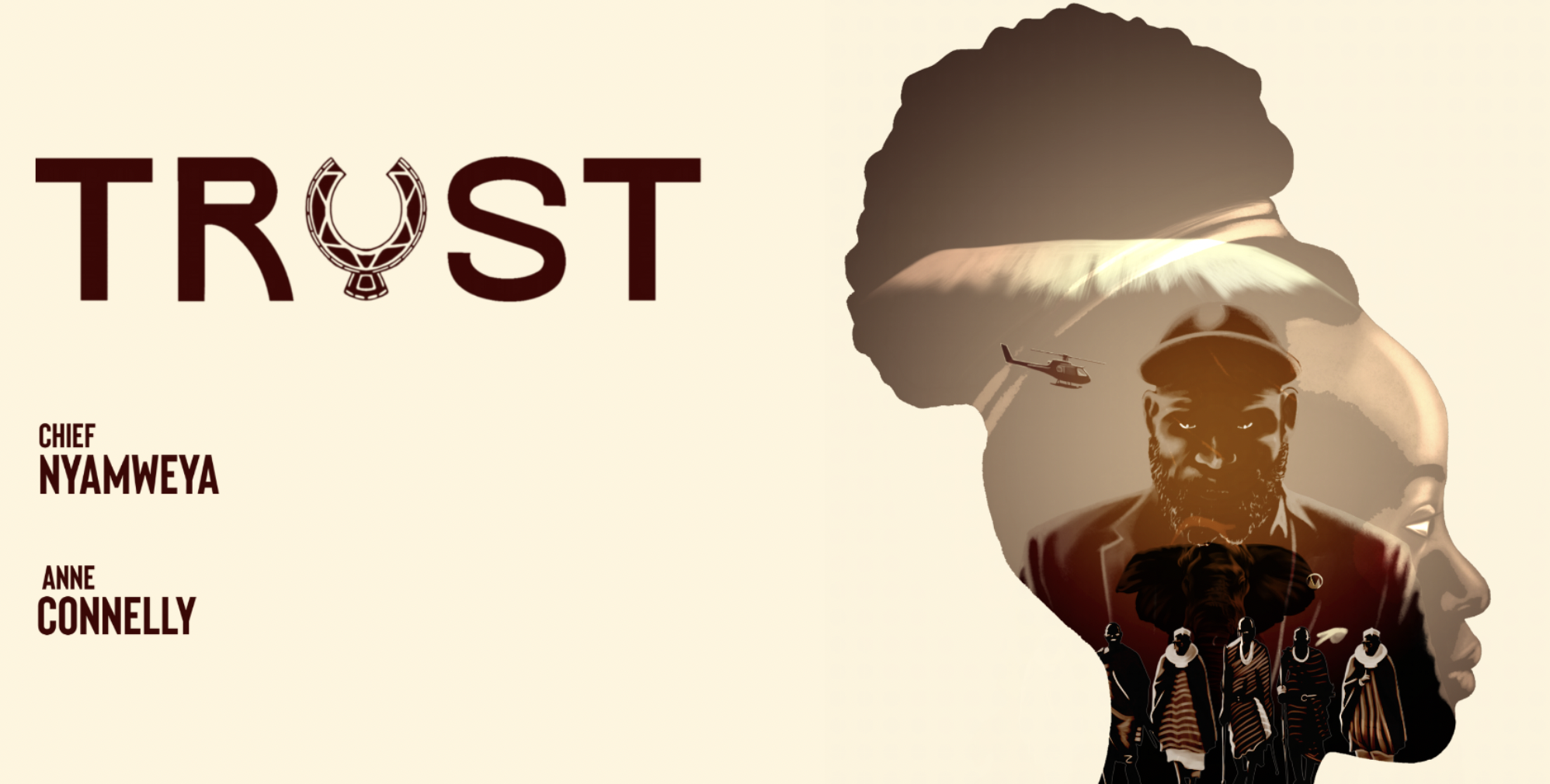 In this week's news roundup, you'll read about Metaverse Magna securing $3.2 million to develop the largest gaming DAO in Africa, GPH and African Union call for more women and youth to be involved in digital assets investment, and the launch event for TRUST, a graphic novel and motion comic in Nairobi, and more.
TRUST, a Graphic Novel and Motion Comic that Imagines an Alternative African Future Set to Launch in Nairobi
TRUST, a graphic novel, motion comic, and NFT collection, will be launched on September 21, 2022, in a launch event that will be held at UNSEEN Nairobi between 6:30PM – 10:00PM EAT.
TRUST is co-authored by Chief Nyamweya, a Kenyan writer, illustrator and Co-Founder of Freehand Studios and Anne Connelly, the founder of Exponential Technologies Inc, a company dedicated to blockchain education, and produced by Sarah Mallia, Co-Founder of Freehand Studios.
The motion comic was produced by Freehand Studios, an African digital arts and social impact studio. The story is set in a fictitious African Republic and is a gripping story of a young whistleblower, Moraa, who uncovers a plot by one of the most powerful men in the country to illegally acquire the oil-rich Olorur Valley in Wahengaland.
With the help of her community and blockchain technology, she goes on a perilous journey to protect her homeland – the last autonomous region in the country – from cultural and ecological destruction at the hands of the ruthless oligarch Max. Along their journey, they learn about the power of blockchain to organise, fundraise, and transform their future.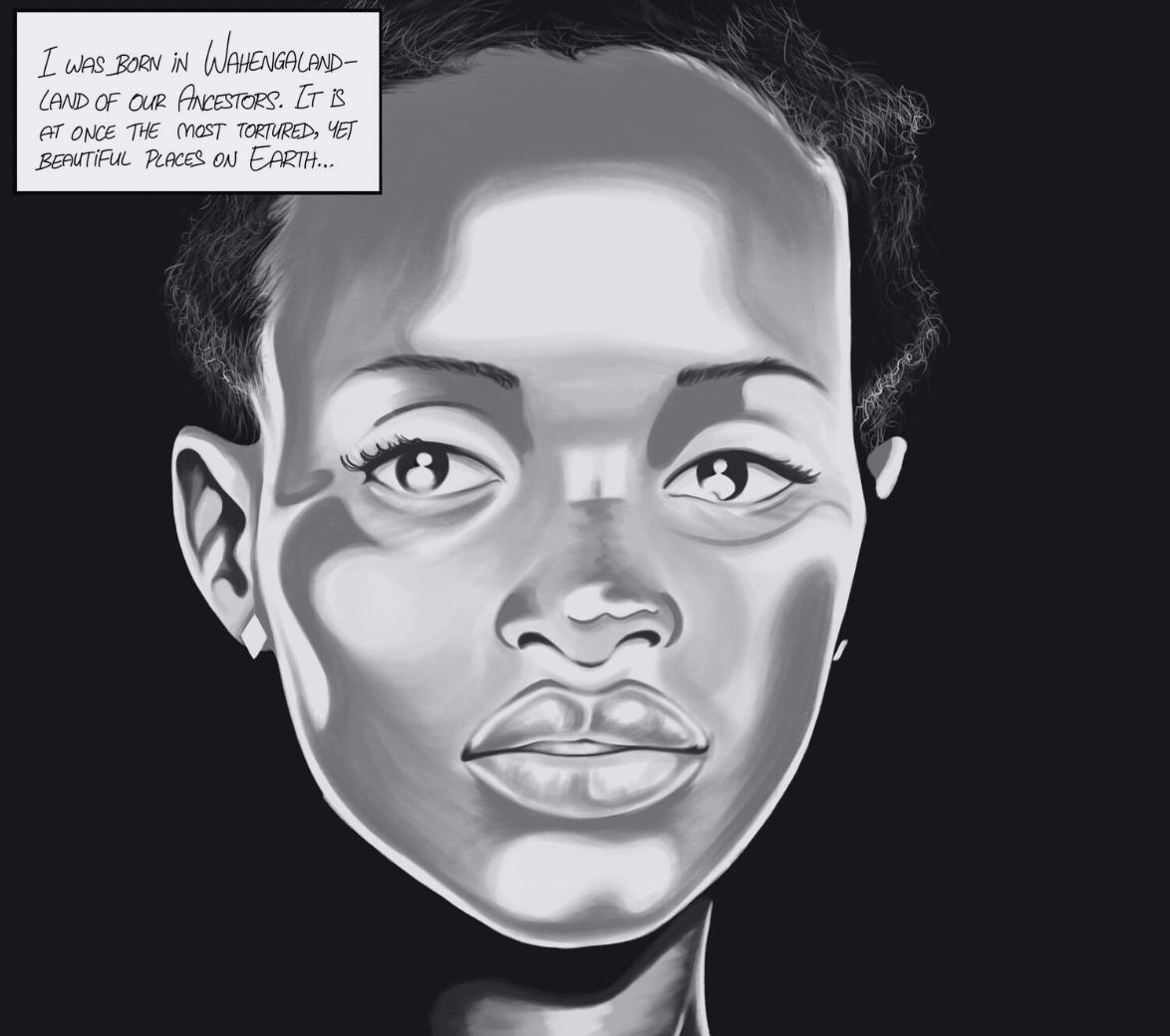 Speaking of TRUST, Chief Nyamweya, the Co-Founder of Freehand Studios, said, "Young Africans are hungry for a vision of an African future rooted in trust, sustainability, and freedom from unaccountable state power. It is the desire to satisfy this hunger with a story of a practicable grassroots alternative that led us to create this transmedia project called 'TRUST.' We wanted to use the power of storytelling to speak to readers and viewers about blockchain technology, inspiring them to see a decentralized future rooted in justice and ecological sustainability."
Since its inception in 2019, TRUST has received overwhelming support from the blockchain community from across Africa and around the world. The novel and motion comic are being distributed freely worldwide via online platforms, including webtoons, YouTube, and the Trust Website.
Additionally, a unique non-fungible token (NFT) collection from the TRUST story Universe is already available.
Crypto Gaming Platform Metaverse Magna Raises $3.2 Million to Create Africa's Largest Gaming DAO
Metaverse Magna (MVM), the largest gaming community in Africa, has secured $3.2 million in a seed token round of funding.
MVM was incubated in partnership with a multi-strategy blockchain investment fund known as Old Fashion Research (OFR). MVM's investment round saw participation from investors such as Wemade – a South Korean video game developer, Gumi Cryptos Capital (gCC) – a Japan-based blockchain-focused venture capital firm, Tess Ventures, Hashkey, LD Capital, Taureon, AFF, Polygon Studios, Casper Johansen (Spartan), and IndiGG.
The platform enables gamers to not only compete and earn crypto but also to build a network of people who share the same interests. Currently, the startup has more than 100,000 members cut across its products and community with opportunities for earning added for competitive and casual gamers, allowing them to earn from free-to-play web2 games they already love. In addition, the startup is also looking to launch a social gaming app called Hyper that will help it achieve its goal.
Yemi Johnson, MVM's General Manager said, "Our goal is to build Africa's largest gaming community while providing the tools across the ecosystem for gamers, investors, game developers, and guild operators. We believe this investment is a huge leap in creating value for all our stakeholders and facilitating the expansion of MVM's operations to provide opportunities for casual gamers through Hyper, our social gaming app with an embedded virtual wallet."
MVM plans to use the funds raised to expand its efforts to create Africa's largest gaming DAO and provide gamers with access to world-class opportunities.
Global Policy House Calls For Investment Of Digital Assets Among Youth and Women
The Global Policy House (GPH), in partnership with the African Union (AU), has held a summit to encourage the use of digital investments among the youth and women in Africa.
GPH is an investment, digital economy, and blockchain solutions business that exists to close the digital, finance, and identity divide, ensuring that no one is left behind.
Speaking in a panel discussion at a Nairobi hotel, held on Spetmeber7, the GPH Founder and Chief Executive Officer (CEO) Michelle Chivunga stated that digital assets like central bank digital currency (CBDC), stablecoins, and cryptocurrencies should be adopted as they have created an economic opportunity in Africa.
"In a year, we have around 105 billion of Crypto currency circulating in Africa and over 90 percent of Central Banks around the world are looking at Central Bank Digital currency. We are going to focus on educating women, Small and Medium Size Enterprises (SMEs) and youths because they are the drivers of growth in the economy," said Chivunga.
She went ahead to state that women need to be familiar with digital assets and have the knowledge, skills, and understanding of how to operate the assets to create an opportunity for competitiveness with global operators in order to grow their business internationally.
Although Chivuga acknowledged that various investors are keen on digital assets, she emphasized the need to have the institution develop a regulatory policy to guarantee the safety of the business environment.
Nigeria Set to Establish a Special Economic Zone for Crypto in West Africa
Nigeria is seeking to create the first economic free zone for Bitcoin and other cryptocurrencies in West Africa through the Nigeria Export Processing Zones Authority (NEPZA).
The West African country is in talks with global cryptocurrency exchange, Binance, as well as Talent City, which specialises in building special economic zones.
Speaking of the partnership, Adesoji Adesugba, NEPZA'S Managing Director, said, "Our goal is to engender a flourishing virtual free zones to take advantage of a near trillion dollar virtual economy in blockchains and digital economy."
To learn more about Bitcoin, download the Bitcoin Beginner's Handbook for free.