Best Bitcoin and Cryptocurrency Exchanges, Reviewed for 2022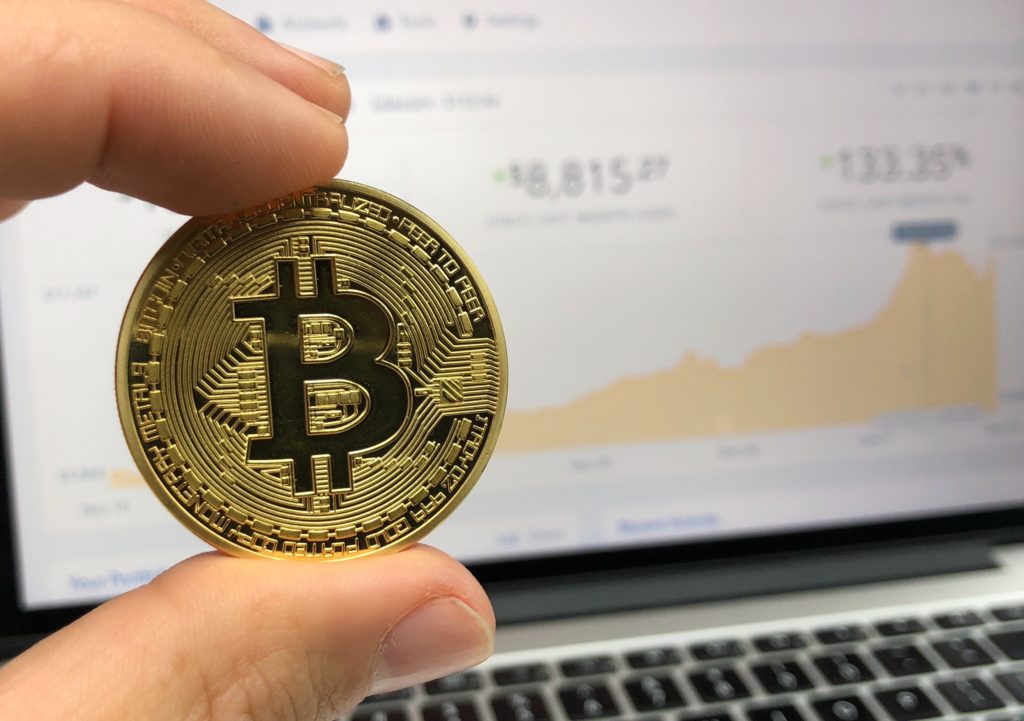 Are you interested in trading cryptocurrencies but are not sure which exchange to use? If so, you have come to the right place. In this review, you will find a list of the ten best cryptocurrency exchanges that you can use to trade digital currencies and tokens in 2021.
Top 10 Best Crypto Exchanges
Bitfinex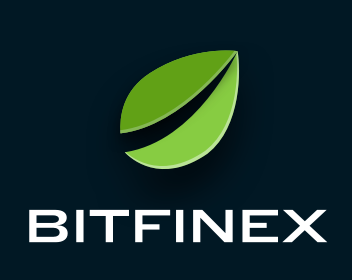 Bitfinex is a Hong Kong-based cryptocurrency exchange that offers investors a wide variety of digital currencies and tokens to invest in. Founded in 2012, the exchange has earned a reputation for being one of the exchanges with the highest daily bitcoin trading volumes.
Bitfinex has an easy-to-navigate user interface that is suitable for both novices and experienced investors. You can customise your own trading experience by choosing between themes, setting up your notifications and data preferences, and composing your layout.
The platform offers close to 100 digital assets including BTC, ETH, LTC, NEO, XLM, and many more. Furthermore, you can undertake margin trading, margin funding, and more complex order types on the platform.
Bitfinex deploys multiple security procedures to protect its users. The site stores the majority of its funds offline in cold wallets, with only 0.5 percent of digital assets available in hot wallets for day-to-day trading. The platform also enforces two-factor authentication, advanced verification tools, and many other systems to make the platform secure.
Binance

Binance has cemented its position as one of the best cryptocurrency exchanges in the world. Founded by Changpeng Zhao, a Chinese-Canadian business executive with a wealth of experience in the blockchain space, the trading platform commenced operations in mid-2017 following a successful token sale.
Binance supports over 100 digital assets and lists over 300 trading pairs. In addition, the platform's high liquidity and certified matching engine, which is capable of processing over 1,000,000 orders per second, makes it ideal for trading lesser-known tokens.
Binance utilises Secured Sockets Layered encryption (SSL) technology, PCI Scanning and many more security measures to ensure your funds and information are protected. As a testament to its security, the site has never experienced a major security breach.
Binance is widely acknowledged for its intuitive user interface that allows you to choose between basic or advanced trading layouts. Furthermore, you can access any number of innovative tools to give you more insight and technical analysis of the different digital assets.
Also, you can buy the Binance native token (BNB) and use it for trading to enjoy a 50 percent discount on trading fees among other benefits. Currently, the Malta-based crypto exchange has close to ten million active accounts and ranks among the largest in terms of bitcoin trading volumes.
Bitstamp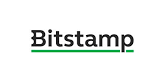 Bitstamp is a Slovenia-based bitcoin exchange that aims to provide access to digital currency trading for European users. Launched in 2011, the exchange has expanded and currently has multiple offices such as in both Luxembourg and New York.
The exchange has built a reputation as one of the go-to-platform for bitcoin investors in Europe. Besides bitcoin, the platform also supports bitcoin cash (BCH), litecoin (LTC) and ether (ETH). Bitstamp also enables you to buy digital assets using credit cards and bank transfers.
You can make an instant order for BTC on the exchange or settle for one of the different order types. This include limit order, stop order, market order, and credit card purchase. Deposits on the exchange are mainly free although you will be charged certain fees depending on your trading volume per trade.
Bitstamp utilises SSL technology to send data securely and puts in place password protections for databases and directories. Also, over 90 percent of customer funds are stored offline to further protect against loss from hacking and other intrusions.
BitMEX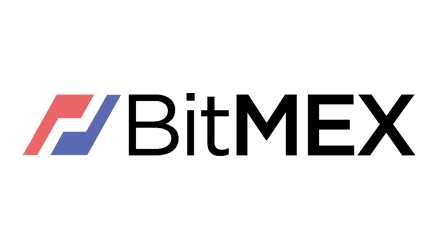 BitMEX is a digital asset derivatives marketplace for experienced traders. The Hong Kong-headquartered bitcoin exchange was founded in 2014. and emerged as one of the largest bitcoin trading platforms with over $1 billion in daily volumes. The exchange also provides currency futures trading, derivatives, and other financial products.
You can invest in BTC, BCH, XRP, ETH, ETC, DASH, ZEC, XLM, and XTZ on the platform. Moreover, you can trade any of the crypto-fiat pairs available on the exchange. However, what really distinguishes BitMEX from the competition is its unique trading features. The platform features margin trading which allows you trade crypto with leverage on the platform.
In addition, you can turn bear markets into profitable investment opportunities through shorting. While it may be a risky undertaking, short selling enables you to benefit from crypto price slumps.
BitMEX only accepts bitcoin (BTC) deposits which can be used to purchase other digital assets on the platform. There are no fees charged for deposits and withdrawals. However, BitMEX will charge you trading fees depending on the contracts and order types.
To protect user funds all bitcoin balances are stored in a cold multi-signature wallet. In addition, all withdrawals are audited by BitMEX employees before they are sent.
Bittrex

Bittrex is a leading cryptocurrency exchange that has carved a niche for itself for being the go-to-platform for altcoin investors. Founded in 2014, the platform is usually one of the first exchanges to list new ICO tokens, which makes it very popular among investors who are active in the ICO markets.
Bittrex provides a wide variety of digital assets and regularly adds and removes coins and tokens, depending on consumer demand. The platform supports up to 125 digital assets which can be traded in real-time via its custom trade engine.
You can fund your account in fiat or crypto though this largely depends on the type of account. All trades on the platform are charged a 0.25 percent commission.
The Seattle-based exchange also incorporates multiple layers of security using the most effective security systems available to keep your funds safe.
Changelly

Changelly is an easy-to-use cryptocurrency trading platform that allows you to buy and sell a wide range of digital assets and tokens. Founded in 2015, the platform boasts over two million users and moves over 200 BTC in daily trading volumes.
Changelly is unique in the sense that it allows you to buy bitcoin and other digital coins using a credit card although the exchange is mostly known as a crypto-to-crypto trading service.
In addition, the site charges a 0.5 percent fee on all transactions. The platform offers competitive conversion rates as it utilises the trading API from several exchanges to receive the best prices. You can buy over 130 digital assets and tokens on the platform.
The trading service has a user-friendly dashboard that shows real-time market statistics and comes with full technical support. Interestingly, all that is needed for registration is your email address and a password. In terms of security, the site has two-factor authentication for all accounts and uses an HTTPS protocol to safeguard transactions.
CoinBene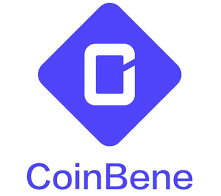 CoinBene is a Singapore-based cryptocurrency exchange that has gained popularity among the top bitcoin exchanges in the market since its launch in 2018. The new platform is currently ranked 14th on CoinMarketCap with over $300 million in trading volumes.
CoinBene offers over 100 cryptocurrencies and numerous trading pairs. Deposits, withdrawals, and trading are done using crypto. The site charges a 0.1 percent fee on all trades which makes it one of the lowest in the industry.
The platform is relatively easy to use with a design that is able to convey the most essential information you need. While the default language is Chinese, you can configure it to a language you are familiar with.
CoinBene enables the option for additional security through Google Authenticator. Also, new users have to submit KYC details when signing up for the trading platform.
Kraken

Kraken is one of the oldest and best cryptocurrency exchanges in the market and is also the largest euro-denominated crypto platform in the globe. Founded in 2011, the bitcoin exchange allows users from Europe, Australia, UK, Canada, and Japan to trade digital assets on its platform.
New users can find Kraken's user interface to be a bit challenging and, therefore, the exchange tends to attract more experienced traders. The platform will provide you with historical price data and a range of charting tools on the trading dashboard to assist you in your trades.
Deposits on the platform are done through bank transfers. You can trade in any of the 17 digital assets including bitcoin (BTC), ether (ETH), litecoin (LTC), and more.
In terms of fees, you will be charged a 0.25 percent taker fee when transacting. However, this can drop to 0.1 percent with high trading volume. The site also offers bitcoin margin trading and advanced order types such as stop-loss orders and automated strategy.
LocalBitcoins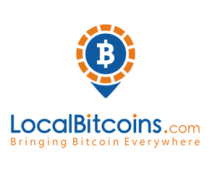 LocalBitcoins is a peer-to-peer bitcoin exchange and one of the best cryptocurrency exchanges to buy and sell BTC. Founded in 2012, Localbitcoins has proved popular in developing markets where most of the digital currency trading occurs on a peer-to-peer basis.
That being so, the platform offers a variety of payment options including cash on delivery, mobile money, bank transfers, western union, crypto, credit cards, and more.
The site is easy to use and is accessible in many numerous countries. Moreover, you can purchase bitcoin from clients in person or take advantage of the Localbitcoins escrow service. The escrow will hold your funds during an online transaction until the other party has fulfilled its purchasing obligations before sending the money.
Localbitcoins charges a one percent fee for posted adverts with transactions to other platform wallets being free. The exchange uses a 2FA authentication procedure to improve security.
Poloniex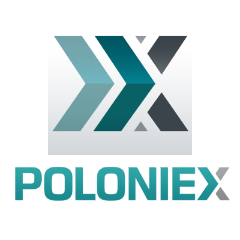 Poloniex is a US-based cryptocurrency exchange that provides investors with greater access to altcoin markets. Since its launch in 2014, the exchange has managed to become one of the leading trading platforms.
Poloniex can be somewhat challenging for novices and is generally geared to professional crypto investors. The user interface and layout of the trading platform requires you to be an experienced trader.
In addition, the exchange only supports crypto-to-crypto trading of its 62 digital assets and close to 100 trading pairs. This means you cannot buy crypto using fiat currency on Poloniex. To ensure your digital coins are secure the trading platform stores them in air-gapped cold storage, retaining a small percentage for active trading. Furthermore, the Poloniex team monitors accounts, round the clock to identify and remove any suspicious activity.
To learn more about Bitcoin, download the Bitcoin Beginner's Handbook for free.