Binance vs Coinbase: Which One Should You Use in 2022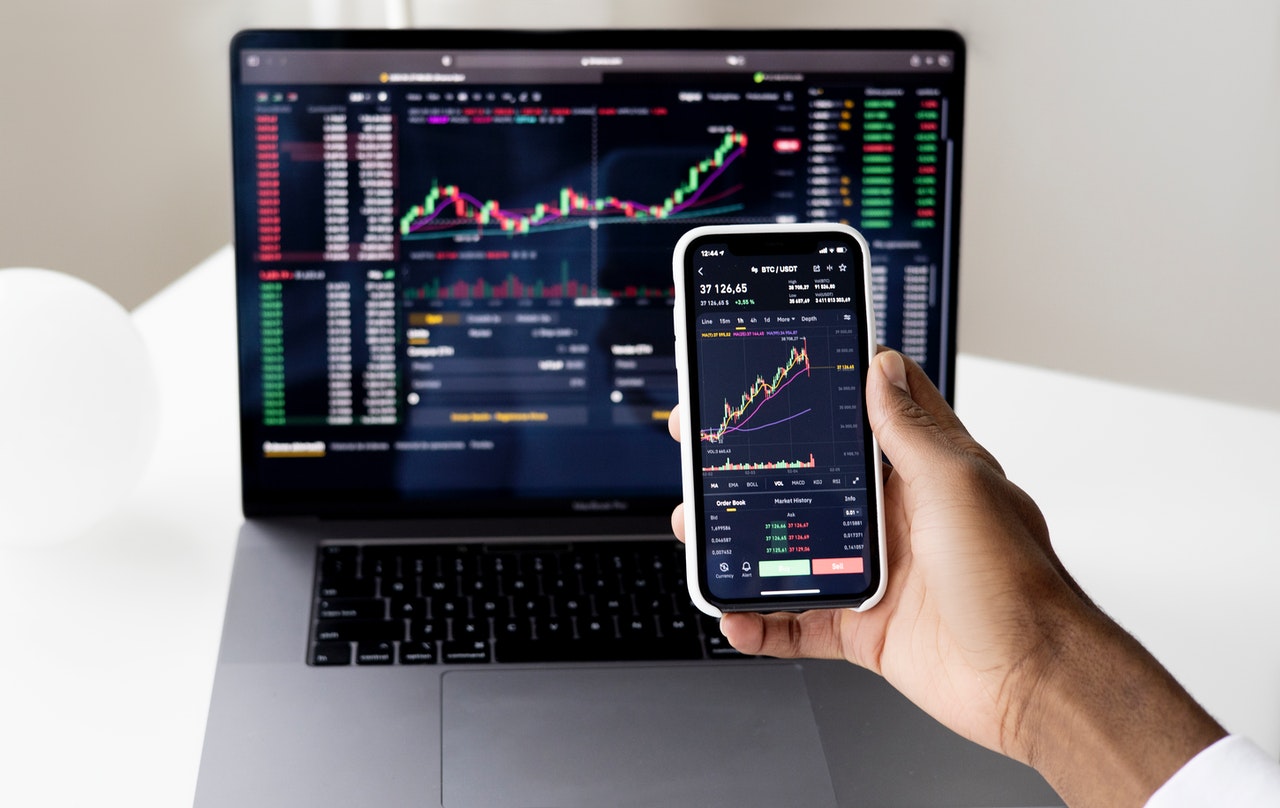 Binance and Coinbase are the two of the largest cryptocurrency exchanges in the world. They provide easy access to buy, sell, and trade the top cryptocurrencies.
In this guide, we review Binance and Coinbase. We explore the ease of use of both applications, security measures, fees, the cryptocurrencies they support, and more. 
Binance vs. Coinbase: Let's Look at What's on Offer
Coinbase is one of the oldest crypto exchanges in the market, founded in 2013 by Brian Armstrong and Fred Ehrsam. It is now a public company that allows users to buy, sell, send, receive, and exchange cryptocurrencies through a mobile app or web browser. Binance is a popular cryptocurrency exchange, having one the highest crypto trading volumes in the world.  
It's interesting how quite unalike both exchanges are, although they both share a few similarities. Both offer a mobile application, card payments, and the ability to trade crypto in real-time. However, are quite pronounced because of the diversity in the target audience of both exchanges.
The main features of both platforms are:
Coinbase Features
The platform supports credit and debit card payments.

You can make margin trades on Coinbase.

You can withdraw funds into your PayPal account on Coinbase.

The exchange platform supports over one hundred (100) countries. 

You can earn cryptocurrencies from watching videos.

A constant news feed displaying updates in the cryptocurrency space.

Also, there is a Coinbase Pro platform which is optional. It has some charting features one of which is the option of tracking exponential moving averages.

Use the Coinbase Learn to learn more about crypto and Coinbase.
Binance Features
Has an advanced trading system.

A more complex charting system containing hundreds of indicators.

You can create public API keys, helpful for integrating other software tools.

Binance allows users in over one hundred and eighty(180) countries.

Most countries in the world can use the Binance platform while people in the United States can use Binance US.

The platform has a reward centre where different challenges are posed for people to win giveaways and earn cryptocurrencies through it.

Earn passive income with Binance Earn.
Binance also has a decentralised crypto exchange platform that allows you to trade new assets easily.
Binance vs. Coinbase: Supported Currencies & Crypto Options
Coinbase offers the option of trading close to 100 cryptocurrencies. You can fund your crypto account in fiat currencies like USD, EUR, and GBP.
Binance is known for its wide list of supported altcoins. It has up to 150 cryptocurrencies listed on its exchange platform with about 500 trading pairs. With a huge offering of coins and pairs, it's easy for traders to trade even unknown assets and take advantage of cryptocurrency market movements for gains.
Binance vs. Coinbase: Commission
Fees charged on Coinbase vary determined by region, product feature, and payment type but are generally on the high side. The platform offers lower charges for high-volume traders and is transparent with the fees it takes. 
Binance offers comparatively low fees. This may be a little confusing for starters especially while using the mobile app and users in the United States pay slightly more. However, the platform charges less than Coinbase. Users can enjoy lower costs by 
becoming a VIP by having high-volume trading;

earning fee discounts on referrals;

use BNB tokens to pay fees and receive discounts.
Binance vs. Coinbase: Security Measures
To ensure safety, Coinbase offers a fingerprint biometric process for accessing its digital wallets. Also, Coinbase is one of the few exchanges to offer FDIC insurance on USD deposits on the platform. It provides FDIC insurance on deposits up to $250,000 USD (U.S. dollar) funds. However, this doesn't include your cryptocurrency assets.
Binance has a strict verification process. It requests for ID verification via a photo or government-recognised document. There is also address whitelisting, device management as well as an option for restricting device access. Before you can withdraw funds on the platform, you will get a secret code on your registered phone number and email address to confirm your identity. 
They both require a two-factor authentication via the Google authenticator app or short messages service.
Binance vs. Coinbase: User Experience
Coinbase is easy to use and simple for beginners. The mobile app has been built for an uncomplicated trading experience. 
Binance is also easy to use. However, it can be a little complicated for new users considering its many options to buy and sell cryptocurrencies. It's better for users with experience trading cryptocurrencies. However, it does offer tutorials and helpful articles to guide even beginners via its Binance Academy.
How Do They Treat Users?
When it comes to customer service, Binance clearly comes out on top. Coinbase has had a track record of bad customer service, judging by what has been shared by users on social media.
Moreover, a #DeteleCoinbase hashtag has trended on Twitter on numerous occasions due to the company's questionable actions, including hiring a highly controversial security firm, freezing funds on a Ross Ulbricht donation account, and discriminating against its Black employees.
Binance has a reputation of being the first line when it comes to making money in the crypto markets, even if the provided products or assets may be too high-risk for uneducated investors.
The Bottom Line
Through this review, we hope you get to see which platform best suits your needs for cryptocurrency trading and exchange so you can choose. Out of the two, Coinbase arguably has the worse reputation but provides an easier platform for first-time crypto investors. Conversely, Binance has a broader product offering that will appeal to more experienced users. 
To learn more about Bitcoin, download the Bitcoin Beginner's Handbook for free.