Best Bitcoin Cloud Mining Platforms, Reviewed for 2022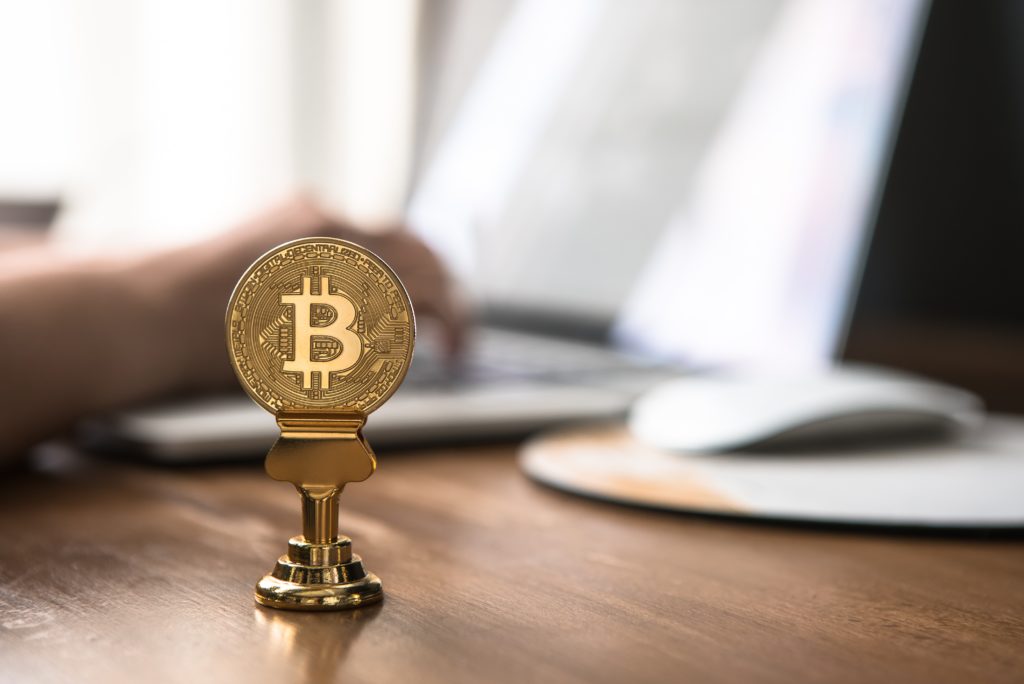 Cloud mining, i.e. bitcoin mining online, is considered one of the most attractive methods of earning bitcoin online.
In this article, you will be introduced to the concept of cloud mining, the pros and cons of bitcoin cloud mining, and you will discover the best bitcoin cloud mining sites you can use to mine bitcoin without the need to invest in mining hardware.
What is Bitcoin Cloud Mining?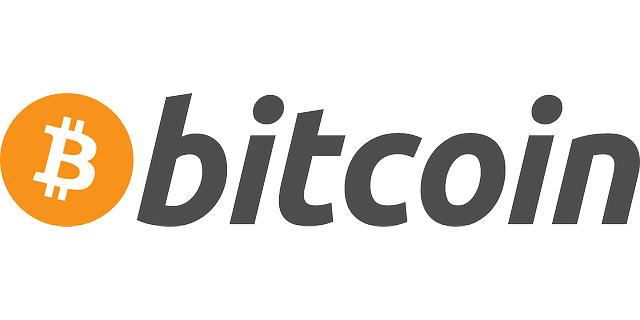 To understand cloud mining we first have to explore bitcoin mining as a whole. Bitcoin mining involves miners using specialised bitcoin mining hardware and software to solve complex algorithms to validate transactions and secure the blockchain. In return for their efforts, miners are rewarded with new coins for each new block they mine.
Due to the increasing bitcoin mining difficulty, powerful hardware is essential for miners to stay ahead of competitors and remain profitable. However, mining equipment is expensive and energy requirements are high. Consequently, hardware mining is out of the reach for many cryptocurrency users. That is where cloud mining comes in.
Bitcoin cloud mining is the process of purchasing computing power from dedicated data centres who deploy their own equipment to mine bitcoin on your behalf. This arrangement requires you to select a suitable package and enter into a contract with the cloud mining provider. The company will provide its mining cloud servers and charge a fee.
The main benefit of this approach is you do not require technical knowledge of mining hardware, nor purchase costly mining rigs. Renting hash power also means you are free from dealing with the heat and noise associated with running mining rigs.
That being the so let us list the pros and cons of cloud mining:
Pros
Start mining immediately once you purchase service, do not have to wait for any hardware
Zero, or low maintenance costs
No hash rate fluctuations
Daily/weekly payouts
Does not require any physical space
Cons
Lacks the excitement and education on mining that actual miner's experience
The initial cost can be relatively high when compared to buying your own hardware
Majority of cloud mining companies are scams
History has shown that buying and holding has been more profitable than cloud mining
Best Bitcoin Cloud Mining Providers
To start with cloud mining, you need to enter into a mining contract. The contract will stipulate the duration and hash rate. Typically, a cloud mining contract's length can be anywhere between 6 to 36 months, sometimes more. Also, a higher hash rate will translate into more coins being mined and energy consumed.
Here is a list of legitimate bitcoin cloud mining sites offering competitive returns:
Genesis Mining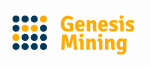 Genesis Mining is one of the largest cloud mining services with over two million users. The company has data centres in Canada, Bosnia and Iceland, and you can view some of them on its live feed feature. In addition to bitcoin, you can mine a variety of other cryptocurrencies including Dash (DASH), Litecoin (LTC), Monero (XMR), and more.
You can select from among the mining contracts available on your dashboard. The mining contracts can be in any of the listed digital currencies and normally range in length from two to five years. However, you will notice the demand for such contracts are high and most of the standard contracts are out of stock.
Aside from bitcoin cloud mining services, Genesis Mining has an auto-mining allocation feature that enables you to receive other digital currencies for your output. Furthermore, you can reallocate some of your purchased hash power to other coins. For instance, you could go 70 percent BTC and 30 percent LTC.
In regards to fees, the company charges a daily fee for its cloud mining service. Rates vary for each cryptocurrency and can be viewed on the 'pricing' section. Also, due to the transaction fees on the network, you may need to reach a certain threshold before you can transfer your coins to your wallet. Genesis Mining has a 'payouts' section where you can monitor the amount you have mined.
HashNest

HashNest is among the largest bitcoin cloud mining services with a recorded over 43,000 users a year after its launch in 2014. The company was founded by Bitmain, which is a popular manufacturer of ASIC mining hardware and backs one of the biggest mining pools in the market known as Antpool. While Bitmain is based in China, HashNest has numerous farms spread across the world allowing it to take advantage of cheap electricity.
You can purchase a PACMiC (Payout Accelerated Cloud Mining Contract) on the site. This contract is designed in such a way that Bitmain covers the maintenance expenses of mining hardware such as electricity, and the mining returns will be used to pay back the owner of the PACMiC. If the principal is not fully paid back, Bitmain splits the profits with the purchasers.
Therefore, a rough estimate would be 6 TH/s of hash power in exchange for 1 BTC. The site claims a yearly ROI of over 14 percent for each block in rolling profits payouts.
Another option would be to order a miner transferred into a hash rate. You can buy hash power directly from Antminer hardware on the platform. This way you pay a fixed maintenance fee depending on the efficiency of the machine. Currently, contracts for the Antminer rigs are mostly sold out but you can still purchase PACMiC contracts.
NiceHash

NiceHash is an online marketplace where you can buy and sell hashing power online. That means if you own a mining rig, you can rent your hashing power on the platform and vice-versa if you need some hashing power. NiceHash is different from traditional bitcoin cloud mining services in the sense that it does not own any mining hardware itself. Instead, it connects buyers and sellers who are trading in hash power.
NiceHash has no long-term contracts and allows buyers to cancel contracts at any time with no cancellation fees included. The pay-as-you-go model enables you to bid on the hashing power in real-time. Moreover, the minimum order price for a buyer is 0.005 BTC for every algorithm. Once you have selected a mining pool where the hashing power can be directed to and placed a new order, you can monitor your order on the live marketplace.
The site offers a variety of cryptocurrencies to mine from including bitcoin (BTC), Litecoin (LTC), Dash (DASH) just to name a few. If you are selling you have access to over 330,000 active miners daily. NiceHash also decides the most profitable algorithm to mine for you after speculating your mining rig. You will receive BTC payouts once a day with the minimum amount set at 0.001 BTC.
NiceHash also offers free software, guides, and have a strong customer support team. You can also learn about users experience by joining the BitcoinTalk forum and study the more technical aspects on GitHub.
Bitcoin.com

Bitcoin.com provides a number of crypto-related services and bitcoin cloud mining is one of them. The site has partnered with a large bitcoin mining farm in North America, to obtain cloud mining hash rate at the best rate. You can choose to cloud mine bitcoin (BTC) or bitcoin cash (BCH) and switch your contract between BTC or BCH at any time.
You can buy into the contracts which are ranging in length from three months to three years. Once you select a plan you can calculate your daily profit and daily fees. The daily fee is deducted from your daily profit. However, should the daily fee exceed revenue for 60 consecutive days, the contract will end.
You can learn more about the Bitcoin.com's bitcoin cloud mining services by following the Bitcoin.com forum thread.
Bitcoin Cloud Mining is a High-Risk Venture
In its ten years of existence, the cryptocurrency industry has been exposed to a lot of scams. This also applies to the cloud mining sector, where you have to be particularly vigilant. To avoid bad actors, here is a list of red flags to look out for before you start to mine bitcoin with a cloud mining provider:
No data centre photos that prove authenticity.
Claims of limitless processing power.
Inability to withdraw the balance.
Obscure domain contact details.
No company contact details.
Unclear corporate ownership structure.
Guaranteed daily/weekly/monthly returns.
Furthermore, while bitcoin cloud mining may sound appealing due to its set-it-and-forget-it approach to bitcoin mining online, historically, we have seen that cloud mining tends to generate a lower return than buying and holding a digital currency.
Also, it is important to note that bitcoin mining contracts are generally cancelled at the point where the price of bitcoin drops to a level where it is no longer profitable for cloud mining service providers to mine the digital currency for its clients.
Therefore, it is advisable for investors who are considering investing in cloud mining contracts not to commit large amounts of money on these platforms as cloud mining always has been and will remain a very risky venture that should be considered more of an introduction to mining as opposed to the plug-and-play passive income solution that it is being sold as to cryptocurrency users.
To learn more about Bitcoin, download the Bitcoin Beginner's Handbook for free.