Best Bitcoin Trading Platforms And Investment Sites, Reviewed for 2022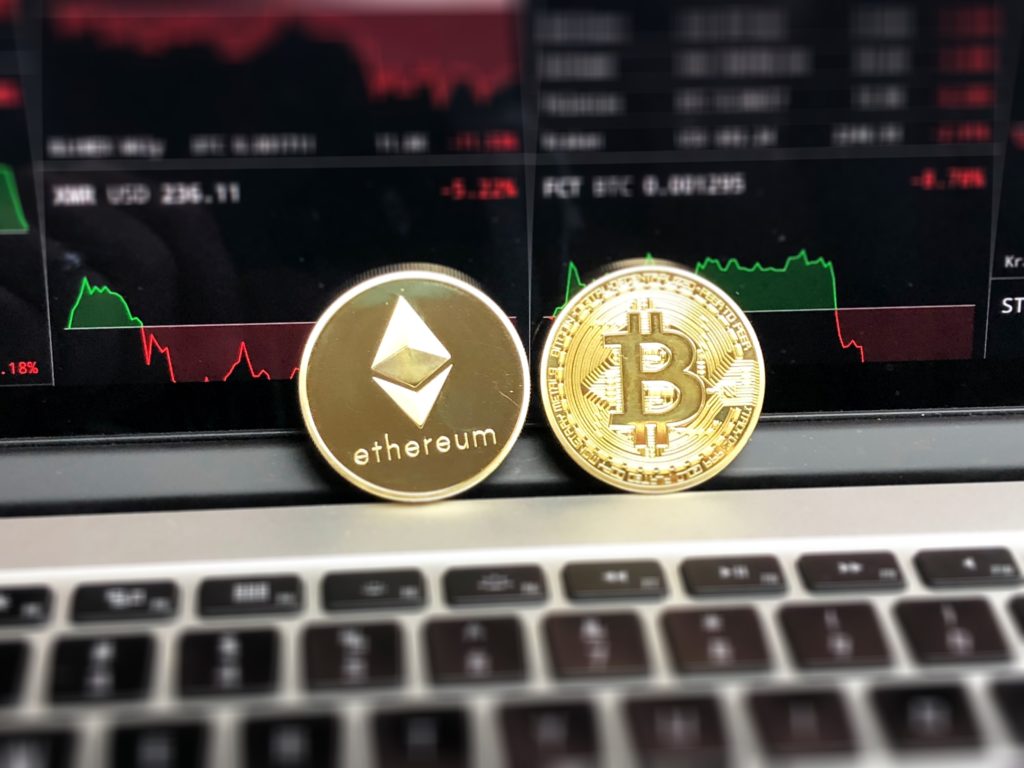 The high number of bitcoin trading platforms can make it difficult for newcomers to the cryptocurrency investment space to decide which platform to sign up for. To aid in this endeavour, Bitcoin Africa has compiled a list of the top five best bitcoin trading platforms and investment sites available today.
Binance
Binance

is a new cryptocurrency exchange that has already succeeded in making a name for itself as a popular trading platform. The exchange started its operations in July 2017 after raising a significant amount in its ICO. The Chinese platform is headed by Changpeng Zhao who has an impressive amount of experience with blockchain technology having previously worked at Blockchain and OKcoin.
The cryptocurrency exchange supports the trading of an impressive number of digital currencies. It is possible to trade well-known coins such as bitcoin, ether, and litecoin as well as smaller and lesser-known digital currencies and tokens. Binance supports over 40 cryptocurrencies. This is an advantage for users who want to trade in tokens that are not easily available on other exchanges.
Moreover, Binance boasts one of the lowest trading fees in the cryptocurrency market. The trading fee is not based on a tiered structure as is common amongst other platforms. Instead, it is fixed at 0.1 percent of your trade. Additionally, it is possible to slash this fee in half if you decide to use the native cryptographic token of the platform, called BNB. It is important to note this reduction is a temporary promotion being run by the exchange and will be stopped at some point in the future.
Without verification, it is possible to withdraw up to 2 BTC daily. However, after registration, you can withdraw up to 100 BTC daily. The withdrawal fees vary for each token and are updated regularly. Binance trading features are advanced and require an existing understanding of trading platforms.
Bittrex

US cryptocurrency trading platform Bittrex is one of the largest and most popular exchanges in terms of trading volumes. The exchange started operating in 2014 and is well trusted by the community.
Bittrex makes it a point to focus on security to ensure the safety of its customers' funds. The platform utilizes industry-leading security practices and stores the bulk of the users' funds in a cold wallet in order to avoid any losses through thefts or hacks. In fact, Bittrex is one of the few exchanges that has never been hacked since it started operating.
The exchanges most prominent feature is the large number of currency pairs it offers its customers. Furthermore, it features a fairly simple user interface that is easy to use for beginners and traders can withdraw up to 1 BTC daily without verification. To withdraw a larger sum, you need to submit to the KYC and AML practices enforced by Bittrex.
The trading fees on the platform are set at 0.25 percent of the trade. To begin trading, you must fund your account with the cryptocurrency of your choice. However, it is possible to purchase a minimum of $10,000 in bitcoin, ether, or USDT through a bank wire transfer with an 'enhanced verified account.'
Kraken

Kraken is one of the oldest and most established bitcoin exchanges in the market. It has been in operation since 2011. The design of the exchange makes it easy to execute trades while still offering a wide array of trading tools such as automated orders, stop-loss orders, and margin trading.
The San-Francisco-based cryptocurrency exchange utilizes encrypted cold storage to store its customers' funds. Moreover, accounts on the platform must be secured using two-factor authentication to further enhance security. Additionally, Kraken prides itself on its ability to provide a high level of liquidity.
In addition to America and Canada, the platform supports customers from a number of European countries which makes it popular on the continent. Moreover, Kraken supports fiat trading pairs in a number of different currencies. This allows users from different countries to easily fund their accounts and begin trading. The exchange also has a dark pool, which allows users to trade anonymously.
The fee structure on Kraken is somewhat complicated. Funding and withdrawal fees are dependent on the method and currency utilized. Trading fees are charged on a tiered structure according to trading volumes which are calculated on a thirty-day basis. Trading fees include a taker and a maker fee. Lastly, it can take up to a week for accounts to be registered on the site due to KYC and AML protocols.
Poloniex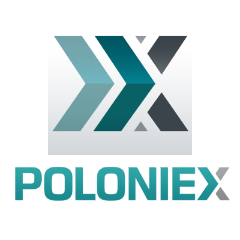 Launched in 2014, Poloniex is a well-known and popular cryptocurrency exchange. The platform is best known for its trading tools. It boasts a number of tools and information packages that allow users to make the best decisions with regards to trades. Moreover, it supports lending and margin trading.
However, due to its comprehensive tools, the platform can be difficult for first-time crypto traders to use. Additionally, it is not possible to fund your account with fiat currency. The American exchange also boasts high trading volumes and subsequently liquidity thus it is possible to settle trades in a fairly timely manner.
Poloniex supports a wide number of cryptocurrency trading pairs. Creating an account is easy but the amounts supported for withdrawal are based on the verification level of your account. Trading fees are charged on a tiered structure based on trading volumes but are low in comparison to other exchanges.
Lastly, the platform stores the funds in a cold wallet. It also enforces two-factor authentication for all accounts. The platform did suffer one security breach in 2014 but made sure to refund all affected users.
Bitfinex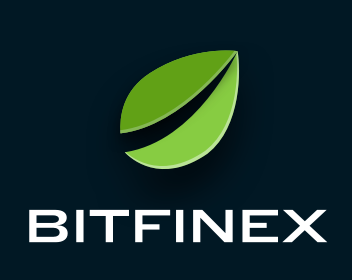 Hong Kong-based Bitfinex was started in 2012 and is one of the biggest by daily trading volumes. It provides users with a wide array of trading tools that support both basic and advanced level trading. It is possible to navigate the user interface as a novice but the platform is for more experienced users. Moreover, the exchange has a mobile app for on-the-go trading.
Due to its large trading volumes, Bitfinex boasts a significant amount of liquidity. This enables the platform to quickly settle trades which helps users exploit changes in the market. The exchange also supports margin trading and lending. 
The trading platform has encountered a number of security breaches in the past. Due to this, it stores its funds offline with just enough to facilitate trades kept online. It also enforces two-factor authentication, encryption and other security measures to avoid other compromises in its security. Finally, the fees on Bitfinex are tiered. The greater the trading volumes, the less the fees levied. 
To learn more about Bitcoin, download the Bitcoin Beginner's Handbook for free.