How to Buy Bitcoin (and Ethereum) on Luno in South Africa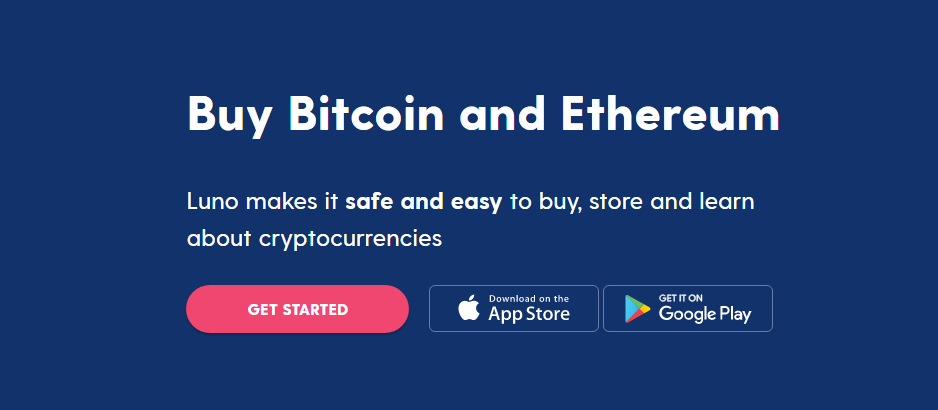 Luno is one of the leading cryptocurrency exchanges in South Africa that enables you to buy bitcoin (BTC) and Ethereum (ETH). In this guide, you will learn how to buy bitcoin on Luno in South Africa.
Creating an Account
To buy bitcoin on Luno, visit www.luno.com and click the pink box written: "Get Started." The site will direct you to a sign-up form where you are required to fill in your email address, password, and country.
If you would like to receive emails about the latest news, promos, and tips, click the box below the country field. Also, make sure you read the terms of use and the privacy policy before signing up. Luno also offers its users the option to sign with their Google or Facebook accounts.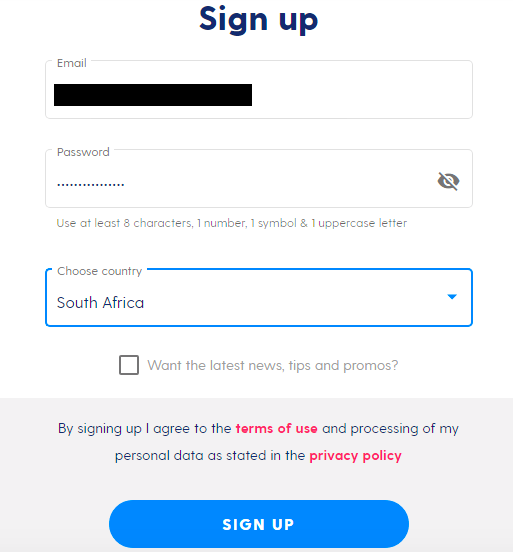 Once you have clicked "Sign Up," the platform will ask you to confirm your email address.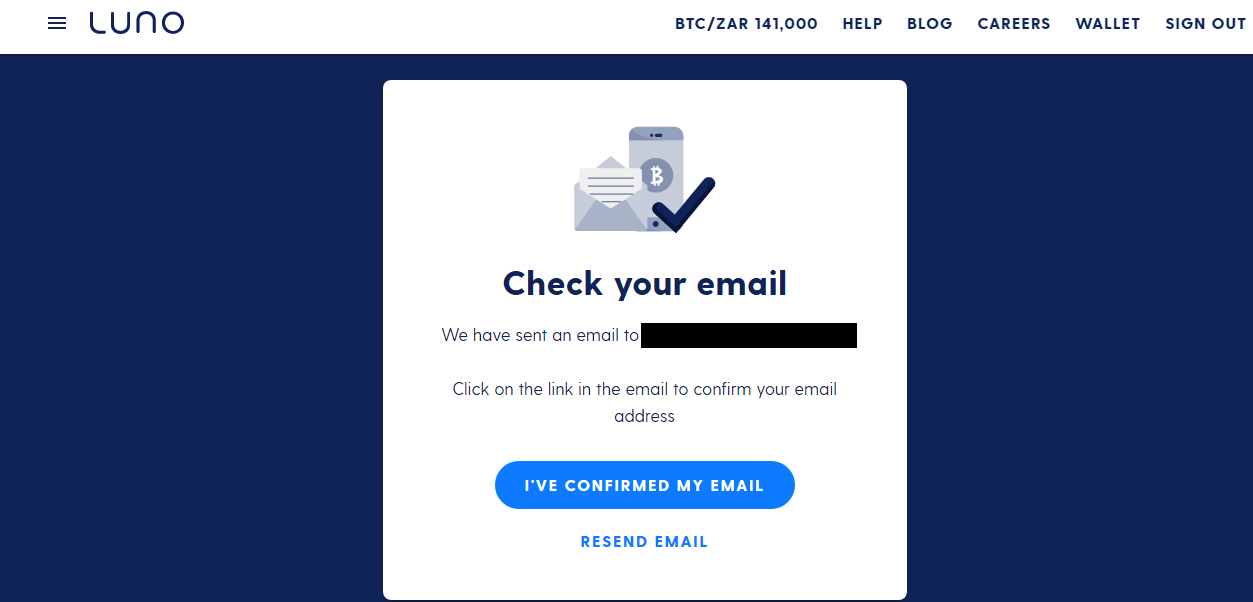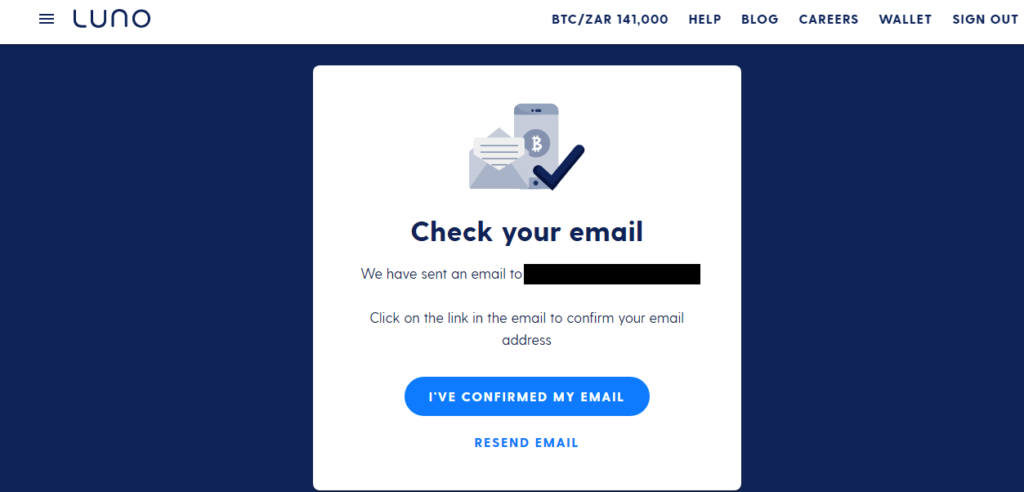 Click "Confirm Email Address" on the email sent to you to complete the first steps of the sign-up process. Click "Continue" to proceed to the next steps.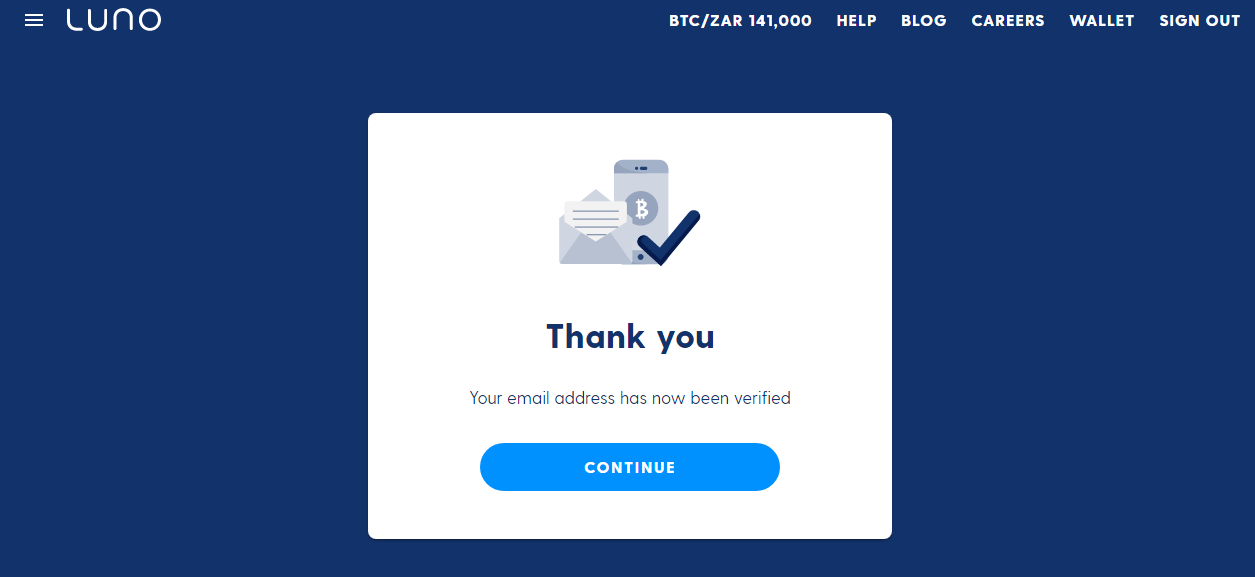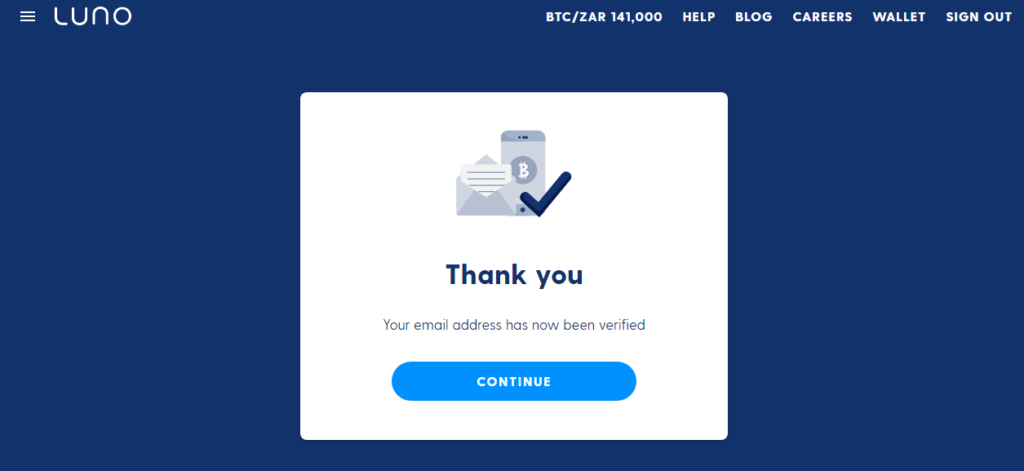 Verifying your Identity
Before you proceed to buy bitcoin on Luno, the platform will ask you to complete your profile. The KYC process is a mandatory step on most crypto exchanges.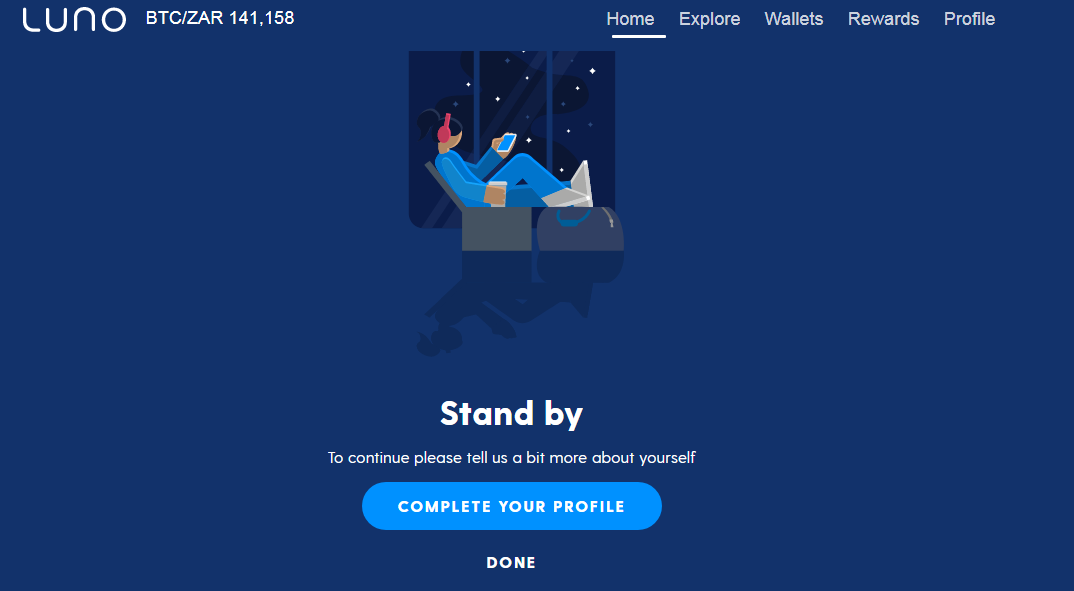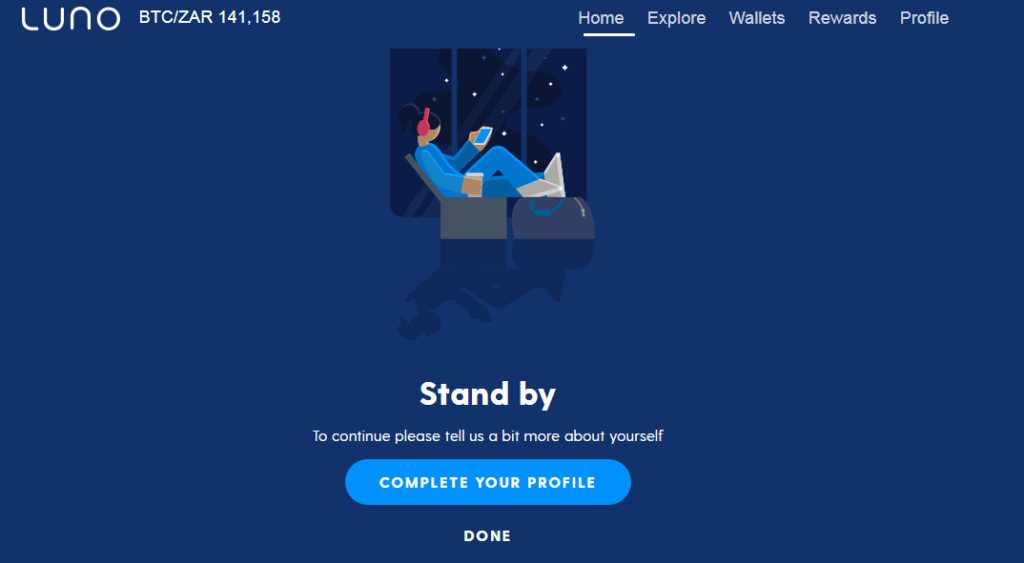 The first step towards completing your profile is providing a phone number that Luno will use to send you security alerts. Once you have entered your phone number, click "Next" to continue. Luno will send you a four-digit verification code. Enter the code and click "Confirm."
Other documents that Luno requires are your ID, proof of residential address, a self-portrait photo, a national identity book, and a valid passport. To prove your residential address, upload a bank statement, an affidavit or an internet service provider account statement that is less than three months old. Luno will then review your details and give you a green light to buy bitcoin and ether.
Deposit and withdrawal limits on the exchange depend on the amount of information you provide on your profile.  For instance, if your verification level is one, Luno caps your deposit and withdrawal limit at ZAR 15,000.
Depositing Rand in your Account
To buy bitcoin or ethereum on Luno, you need to have rand in your account. Therefore, go to "Wallets" to deposit rand in your ZAR wallet.
Luno accepts deposits from several South African banks such as Absa, Standard Bank, and Nedbank. Choose the bank of your choice and enter the amount of money you wish to deposit. Luno will give you a unique reference number that you should confirm before making the deposit.
According to the exchange, your deposit should reflect instantly if you use a saved credit or debit card. Furthermore, the exchange does not process bank deposits on weekends and public holidays.
Buying Bitcoin
Now that you have rand in your wallet, you can buy cryptocurrencies on Luno. To do this, go to the homepage and tap the ZAR amounts available or click "Own Amount" to type a specific amount of rand you would like to spend to buy bitcoin. Once you click "Buy," bitcoin will reflect in your wallet instantly.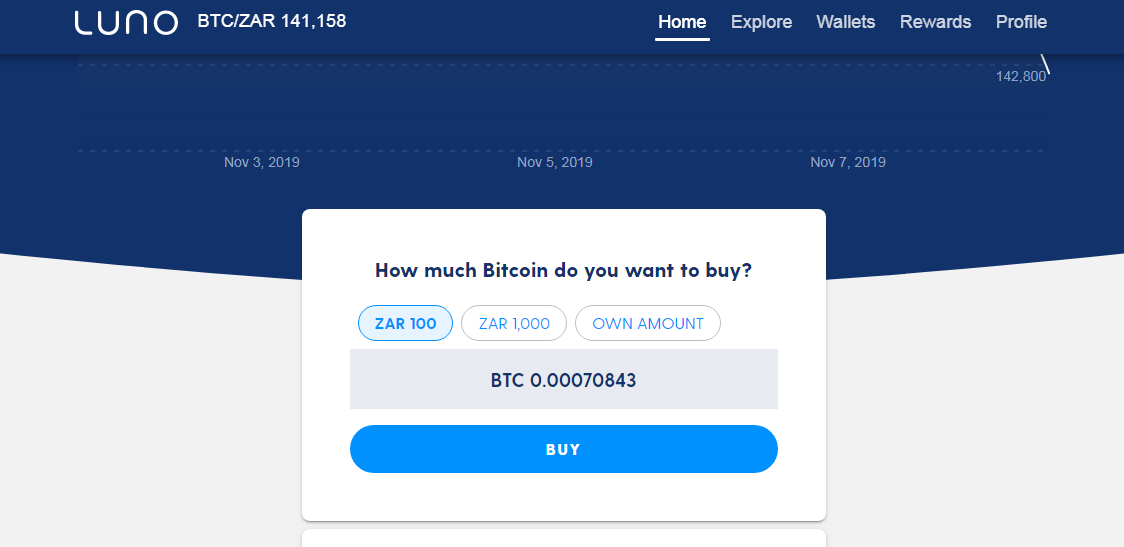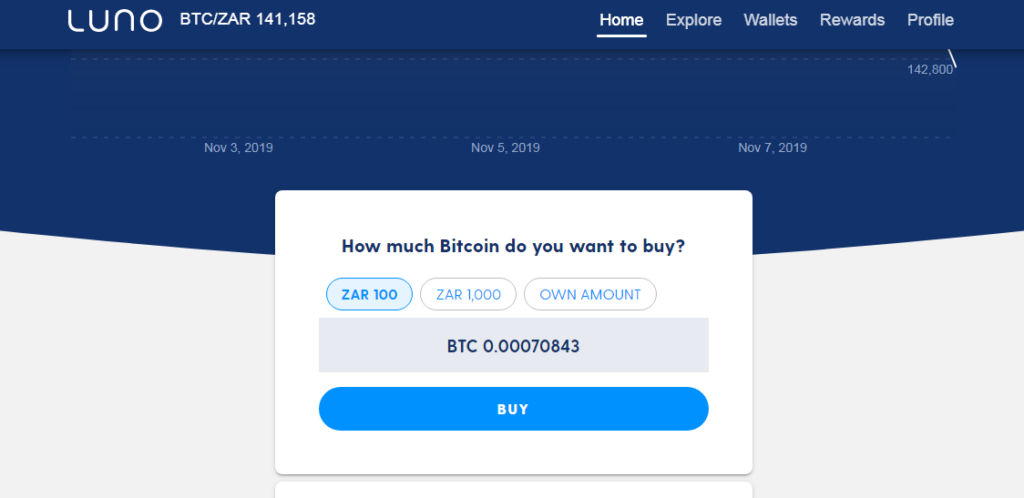 Another way to buy bitcoin on Luno in South Africa is by using the exchange to place a limit order. This option allows you to choose a price at which you want to purchase bitcoin. The order remains pending until a bitcoin seller reaches your price.
Luno allows users to buy bitcoin using the exchange rate at that point in time. The platform also charges a service fee whose rate depends on the market conditions.
How Does Luno Work?
To further explain how buy and sell orders work on the Luno exchange, we will assume that you want to buy one bitcoin for ZAR 142,000 but the available sellers are not offering this price. Therefore, you will place a buy order for this amount until a seller that matches your bid comes along. By placing a new bid, you will have added liquidity to the exchange.
Luno charges a fee to provide services such as customer support and security. Based on the maker/taker fee model, Luno charges a fee on market takers while it does not charge fees on market makers.
A user's trading volume over the last 30 days determines the fees Luno will charge. Therefore, maker and taker orders are suitable for users that are buying and selling crypto in large amounts. Luno advises other buyers to use the instant buy option.
Pros and Cons of Trading Cryptocurrencies on Luno Exchange
Before getting started, here is a look at the pros and cons of buying bitcoin on Luno:
Pros
Creating an account is easy

You can buy bitcoin instantly or through a limit order

You can buy bitcoin with rand (ZAR)

Luno provides learning materials through the explore tab

You will earn free bitcoin if you invite friends to sign up on Luno
Cons
Rather strict KYC process

Luno has deposit and withdrawal limits based on the personal information you have provided
With this guide, you should now be able to buy bitcoin on Luno in South Africa with ease. The process to buy Ethereum on Luno is exactly the same.