Coindirect Review: Should You Use Coindirect to Trade Crypto?
In this Coindirect review, you will be introduced to the new digital asset exchange, Coindirect, and find out whether it is safe to trade on this platform or not.
What is Coindirect?
Coindirect is a cryptocurrency trading platform that offers an exchange as well as a peer-to-peer marketplace to enable investors to easily buy and sell digital currencies and tokens.

Coindirect aims to become the best single portal solution for all digital asset owners by providing easy and convenient means for users to buy, sell, and store cryptocurrencies.
Investors can currently trade over 30 different digital assets, including BTC, ETH, XRP, EOS, IOTA, XMR, and TRON, among others.
How to Sign Up to Coindirect
Signing up with Coindirect is easy and fast. Once you click on the 'Sign Up' button on their website, the next page will enable you to enter your email address and password. Once you have entered your email and password, your next step is to complete the reCAPTCHA test and confirm your email address.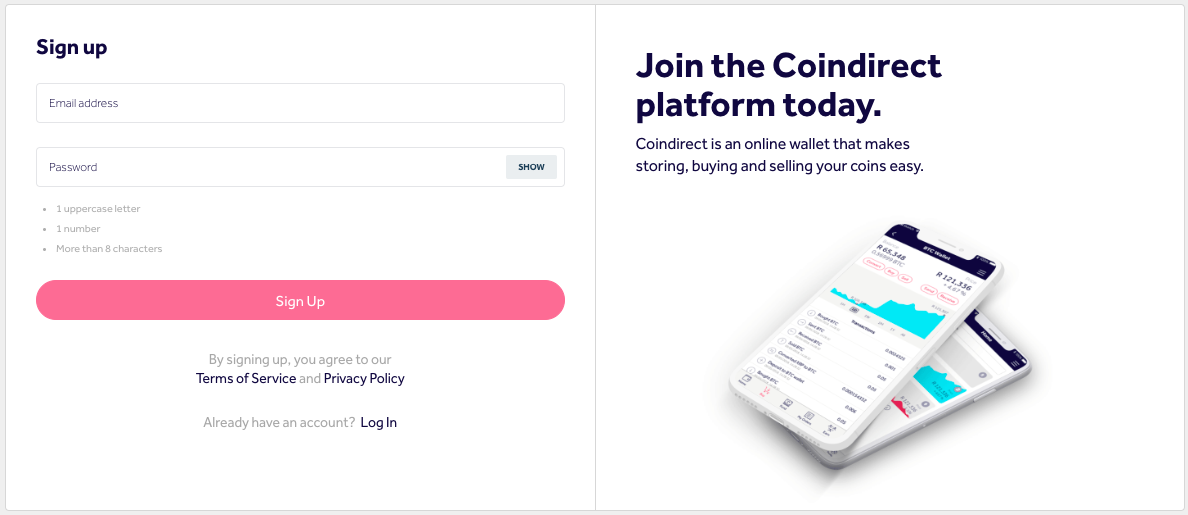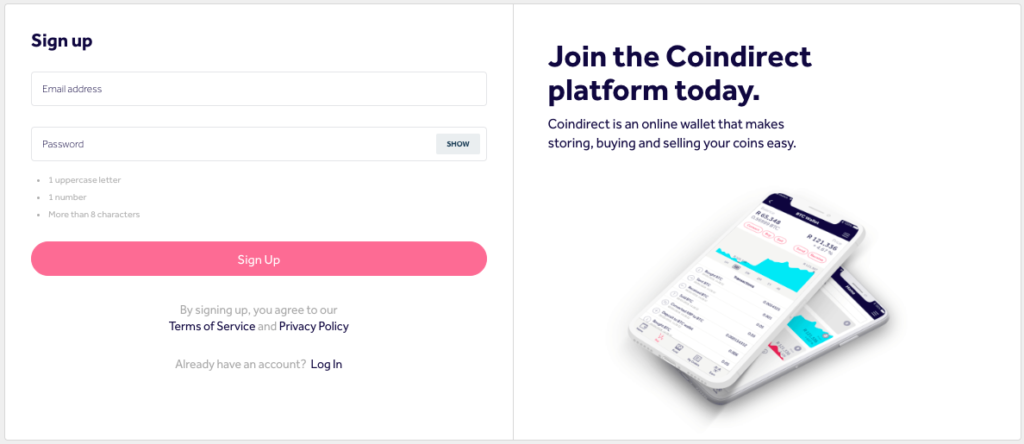 How to Trade Cryptocurrencies on Coindirect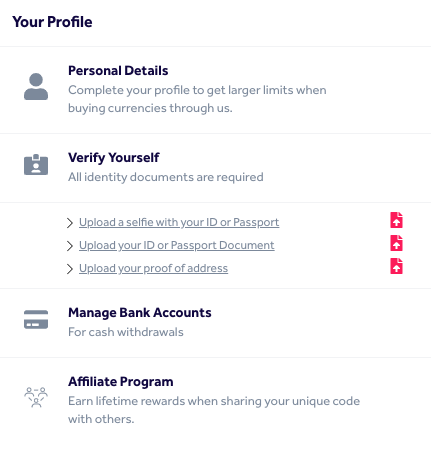 Once you have set up your Coindirect account, you will receive a message on your dashboard requesting for your personal details to be verified, after which, you can now place an order. You will also be required to provide your desired payment method, which can be any of the following payment options: bank transfer, mobile money, online payment, M-PESA, and PayPal.
Three wallets for Ether (ETH), Bitcoin (BTC), and Tether (USDT) are added to your Coindirect dashboard by default. More wallets can be added by going to the Wallets tab. There you can click on "Add Wallet" and choose the cryptocurrency you want added.
As soon as you have verified your identity, you can start trading cryptocurrencies by simply clicking on the 'Buy Coins' tab, selecting the local currency you desire to pay in, then choosing the cryptocurrency you want to buy.
After making up your mind on the currency you are interested in buying, click on the associated 'Buy' button. Once you click on this button, you will find available offers for that currency in your region. The asking price for each offer will also be seen, as well as the seller's name. The seller's payment terms and the seller's user rating will also be shown.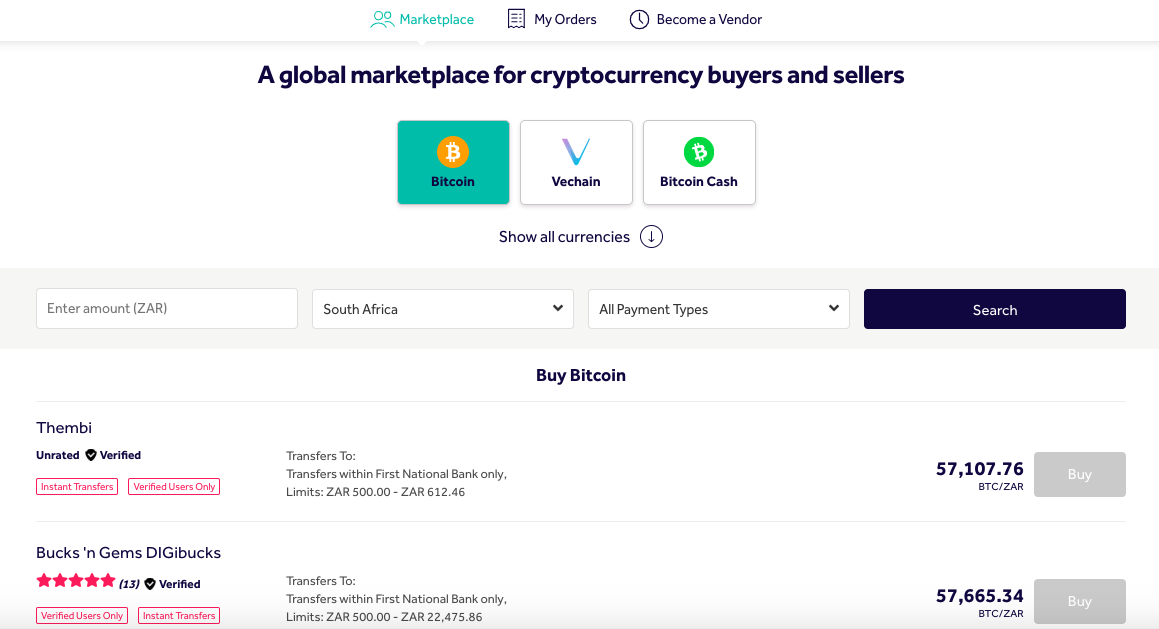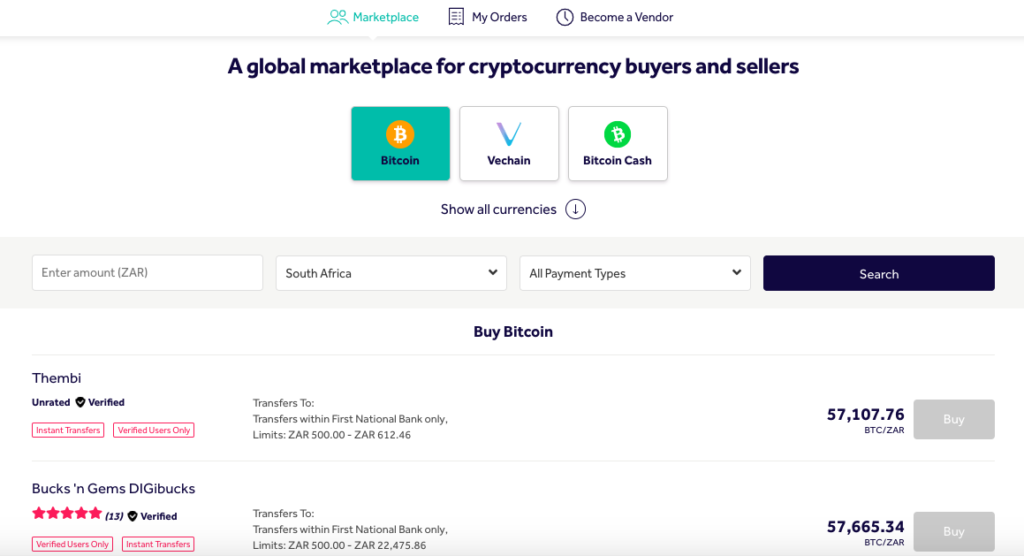 Enter the amount you want to pay or the number of coins you would like to buy to complete your transaction. You will also need to select the way you want to pay according to the payment methods available.
To sell your coins, you have to click on the 'Sell Coins' tab. On the Coindirect interface, bitcoin is the only coin available for sale. However, you can sell over thirty different Cryptocurrencies with Coindirect but all Altcoins will have to be converted into bitcoin first. This is a quick and simple process. The transfer function in the Wallets tab will be used for the process.
Coindirect Fees And Support
Coindirect is transparent about its fees and does not have any hidden charges. A one percent fee is charged when you sell coins but when purchasing, no fees are charged.
There are no fees charged for transferring, sending or receiving coins. Coindirect does not charge fees for these functions due to the fact that exchange rates change. Therefore, the service price is upfront for transfers.
Support on Coindirect is available only through email support but they offer helpful tutorials on their blog and the help section of their websites.
Security
Coindirect boasts of employing security measures that rivals that of top financial service providers. Moreover, Coindirect makes use of a Two-Factor Authentication protocol (2FA) and a cold wallet to protect its users. Also, transactional funds on Coindirect are kept in an escrow account until the transaction is complete.
Conclusion
Despite being a relatively new exchange, Coindirect quickly managed to establish itself as an excellent marketplace to buy and sell a range of digital assets. The user experience is similar to other peer-to-peer marketplaces, such as LocalBitcoins, and is easy to navigate for both beginners and more experienced crypto traders.
If you are looking to convert bitcoin into altcoins or make your first bitcoin investment, Coindirect is an exchange you can consider using.
Readers should do their own due diligence before taking any actions related to the company, product or service. BitcoinAfrica.io is not responsible, directly or indirectly, for any loss or damage caused by or in connection with the use of or reliance on any content, product or service mentioned in this article.