Top 5 Best Free Ethereum Faucets, Reviewed for 2023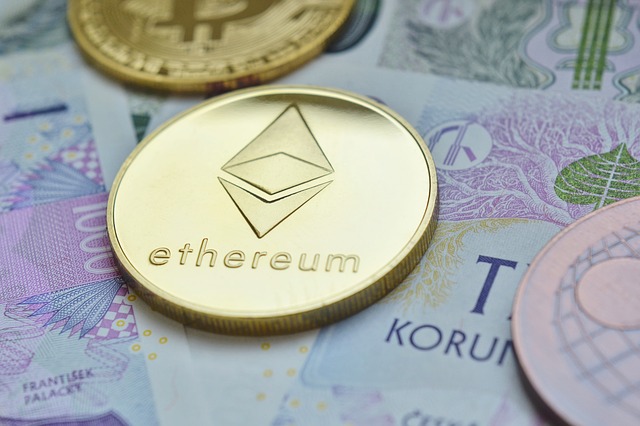 Are you looking for a simple and easy way to earn free ether (ETH)? Then, Ethereum faucets are the perfect option for you. In this guide, you will discover detailed reviews of the five best free Ethereum faucets that you can use to earn ether.
Top 5 Best Free Ethereum Faucets
An Ethereum faucet is an online platform that rewards users with small amounts of ether (ETH) for completing a variety of microtasks or viewing online ads. Cryptocurrency faucets are an excellent way to start learning about digital currencies without needing to spend any money on buying them.
Below, you will find a list of the best Ethereum faucets in the market today.
Ethereum-Faucet.org

Ethereum-Faucet.org enables you to earn free ether by solving captchas and participating in a lottery. The free ETH faucet has over 100,00 users with close to $6,000 paid out to date.
You can make claims of up to 489 gwei every 240 minutes. With each claim you make you are awarded a free lottery ticket. Users can earn anywhere between 0.005 to 0.015 ETH daily by participating in the lottery. So far, the site has processed over 6 million clams.
Additional features include:
Instant payments to faucethub micro-wallet
Minimum balance for withdrawal is 0.00000001 ETH
Customer support
VERDICT: If you prefer an easy to navigate Ethereum faucet with the added bonus of an in-platform lottery, you can try Ethereum-Faucet.org.
Ethereum Faucet

Ethereum Faucet offers you a way to earn free ETH by solving a captcha on the site. Registration is simple since all you need to provide is your Ethereum wallet address. You can make a claim every 60 minutes.
According to the site, payouts are made in a tiered system and range from 4,000 – 10,000,000 gwei. In addition, the site has an ETH browser mining option.
Additional features include:
Minimum withdrawable balance is 0.0025 ETH
VERDICT: Suitable faucet to get free ether while contributing your PC processing power to earn extra crypto on Ethereum Faucet.
Allcoins.pw

Allcoins.pw is a free Ethereum faucet that offers miner and auto faucet features as well as a variety of games for you to enjoy. The faucet options are entirely free but you can still deposit crypto if you want to play the games.
Allcoins.pw supports over 29 digital assets including ETH and offers a payout of up to 7,430 gwei every five mins. The site also allows you to utilise the multi-option to run auto faucet on up to three cryptos simultaneously. In addition, you can mine crypto using the cmd miner or web miner features.
Payouts can be made to your personal Ethereum wallet or a faucethub micro-wallet.
Additional features include:
No minimum amount required for withdrawals
Crypto exchange services
Live chat feature
Customer support
Five-minute timer
VERDICT: Allcoins will leave you spoilt for choice with its multiple faucet options and games, plus you can exchange your free ETH for another crypto within the site.
Dutchy CORP

Dutchy CORP is a free Ethereum faucet that allows you to earn ETH by solving captchas or playing games. The faucet has an easy to navigate UI and offers a variety of digital assets.
Furthermore, this Ethereum faucet enables you to make up to 40 daily claims. You stand to make anywhere from 900 to 1,800 gwei when using the auto faucet option. You will receive all your payments in crypto via your faucethub micro-wallet. The site also has a weekly bonus reward system for certain faucets and users can run multiple faucets using the autofaucet feature and make claims in ETH.
Interestingly, Dutchy CORP gives you access to some of the best airdrops on the market. However, it is important to note that the site is still under development and thus should any problems arise, you can message the development team directly to resolve the issue.
Additional features include:
No timer
Live chat feature
Customer support
Multi-asset Support
VERDICT: If you are looking for a site that allows you to claim on multiple faucets using the same cryptocurrency, then Dutchy CORP is the way to go!
Speedup Faucet

Speedup Faucet is an ETH faucet that allows you to earn ether by solving captchas or playing dice games. You can claim up to 3402 gwei every ten minutes. The faucet has an intuitive UI and all that is required for you to sign up is your ETH wallet address.
The site awards the top ten claimers each week a fixed percentage of cumulative claims throughout the week. Launched in 2017, Speedup Faucet supports a variety of digital assets including ether (ETH), bitcoin (BTC), dogecoin (DOGE), litecoin (LTC) and more.
Additional features include:
No allowance for claims from multiple ETH addresses
Bonus reward for every 15 claims
Instant payouts to the microtask payment processor, faucethub
An active presence on forums
Ten-minute timer
VERDICT: If you are looking for an ETH faucet with an active community presence, then Speedup Faucet is a good fit!
The Takeaway

The Ethereum faucets listed above largely depend on ads to generate revenue which in turn is paid out to users. Therefore, you will be required to disable any adblocker extension (if present) on your browser, to access the sites.
It is important to remember that Ethereum faucets are generally an easy way to earn crypto without the hassle of investing your own money. As such, the payouts are relatively small, and it will take some time for you to earn significant amounts. Nonetheless, Ethereum faucets are perfect for newcomers to learn the basics of how cryptocurrencies work and to set up an Ethereum wallet.
If you also want to earn free bitcoin, check out our review of the best bitcoin faucets.