How to Earn Free DASH Online in 2022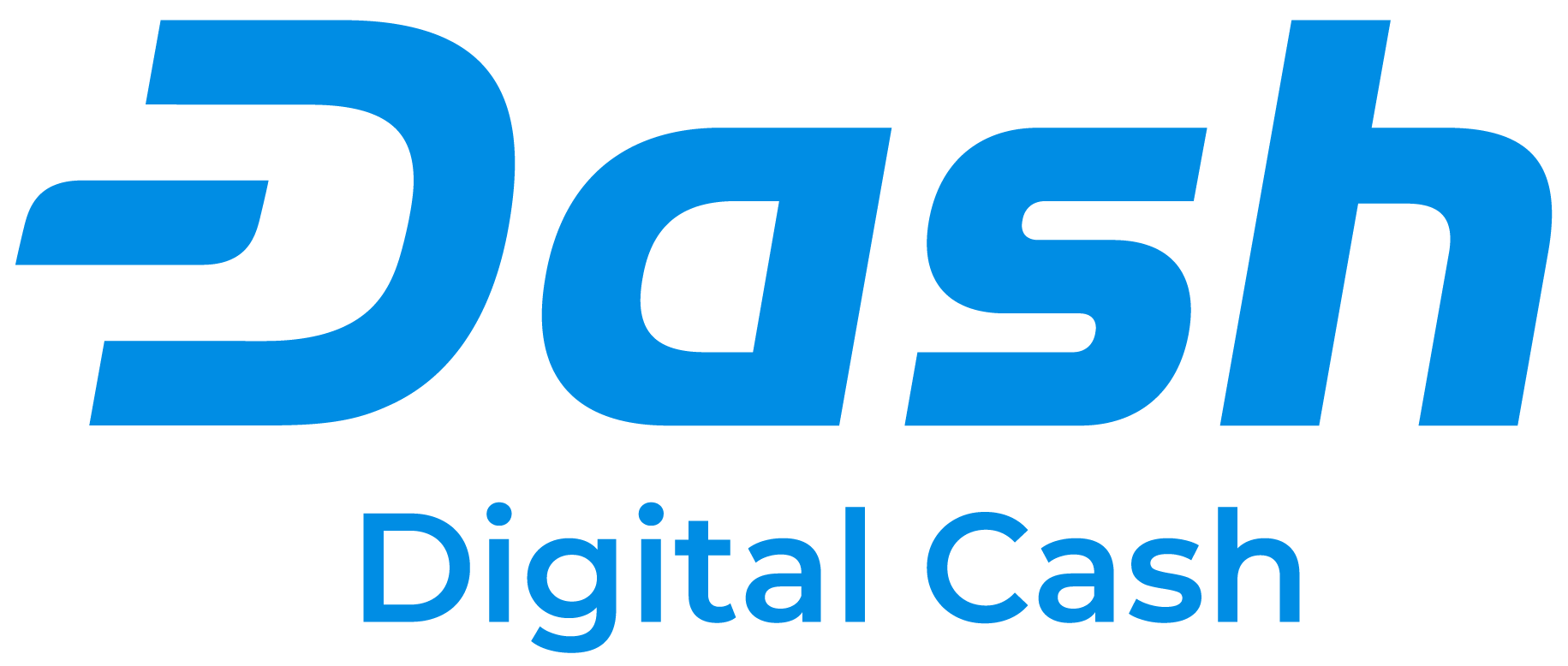 This guide will discuss the various ways you can earn free Dash online. But first, let's briefly introduce this popular altcoin.
What is Dash (DASH)?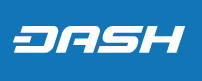 Dash is an open-source cryptocurrency that facilitates cheap and fast global payments.
Dash, whose name originates from digital cash, launched in January 2014 as a litecoin fork. Moreover, Dash is operated by a decentralised autonomous organisation (DAO) run by masternode operators.
The founders of Dash are software developers Kyle Hagan and Evan Duffield. Initially, the team named the project XCoin, then changed it to Darkcoin and, finally rebranded it to Dash in March 2015 to create a more positive brand image. Duffield was the CEO of the Dash Core Group, the company behind the project, until December 2017.
How to Earn Free DASH
Below are the various ways you can earn free Dash online.
Dash Faucets
A crypto faucet is an app or website that allows users to earn small amounts of free coins for completing various tasks. These tasks could be completing quizzes, viewing ads, clicking links, and watching product videos. Take caution when clicking links.
To get started on a faucet platform like FaucetDASH, paste your Dash wallet address and click "Claim." Several ads will appear on your screen. View these ads to receive your free coins. Users can claim free Dashcoin every 15 minutes.

Note that you may not withdraw your coins immediately after earning them. For instance, FaucetDASH sends out payouts every Sunday.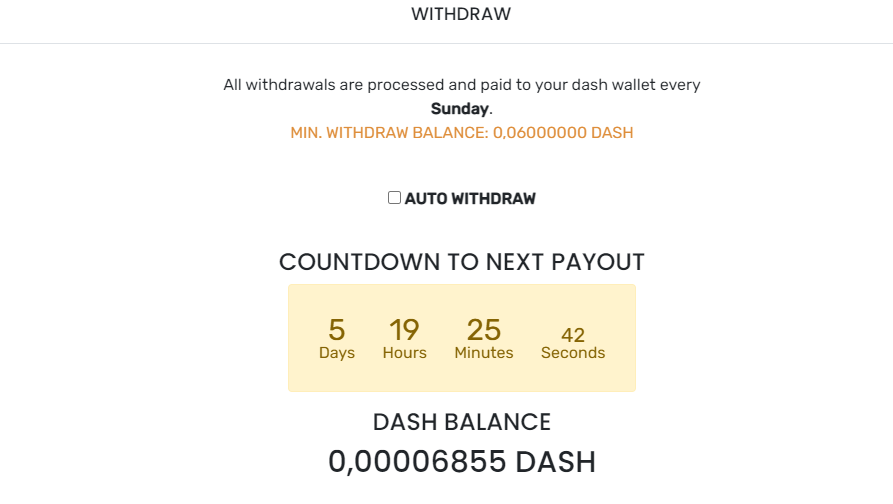 Other websites like Free Dash require users to register an account before starting. This faucet claims that users can win up to $300 worth of Dash every hour.
Faucet platforms also offer commissions when you refer a friend. Moreover, they pay bonuses when you visit their advertiser websites.
Completing Online Tasks
You can also earn DASH on websites like Idle Empire. To earn Dash, you have to complete online tasks such as watching videos, referring friends, downloading and playing games, and finishing quizzes.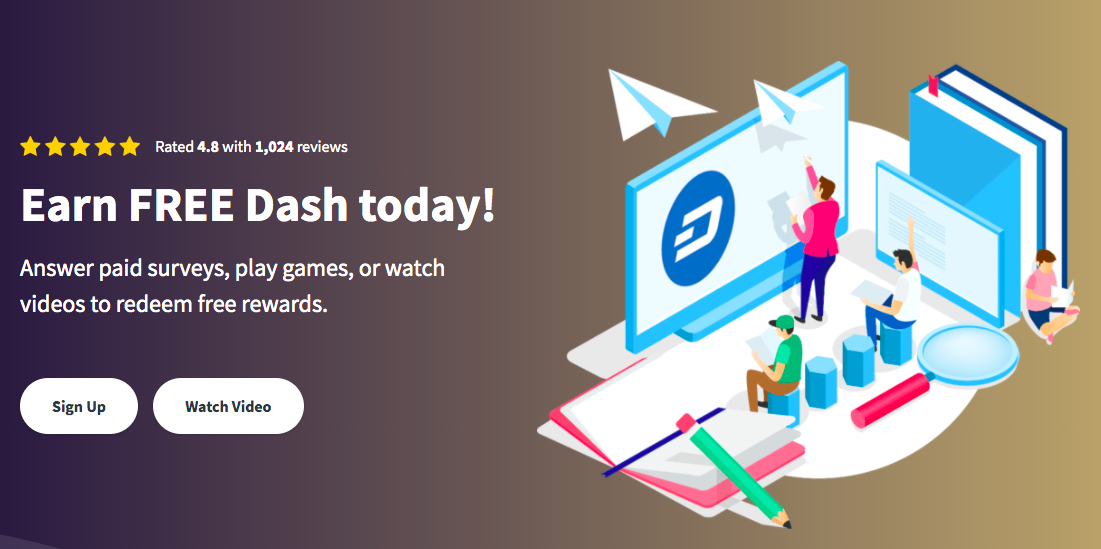 To use this site, follow these steps:
Click "Register" to create an account.
Once you sign up, start performing the tasks of your choice.
Accumulate as many points as possible through your tasks then click "Withdraw" to redeem them for Dash.
You will then receive your free coins in your wallet.
Twitter Giveaways
Occasionally, you could come across Dash giveaways on Twitter. Like the above options, you will have to undertake various activities to win free Dashcoin. However, bear in mind that some giveaways only select a few winners. Therefore, read the instructions carefully before participating in a giveaway to find out if the reward is limited to a few people.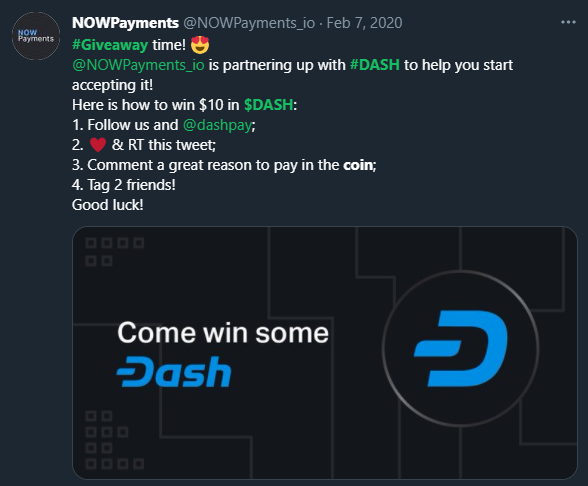 For example, this Dash giveaway was rewarding the participants with a great reason to pay using Dash.
Final Thoughts
Earning free Dash online is a great way to accumulate a few coins before investing a substantial amount of money. It also helps beginners understand crypto basics like setting up a wallet and retrieving the address to receive crypto.
That said, always ensure that you are using a legit platform to earn Dash. Also, start with a site that has not set a withdrawal limit. Platforms that make it difficult to withdraw what you have earned are probably not worth your time.
To learn more about cryptocurrency, download the Bitcoin Beginner's Handbook for free.