How to Mine Ravencoin: A Beginner's Guide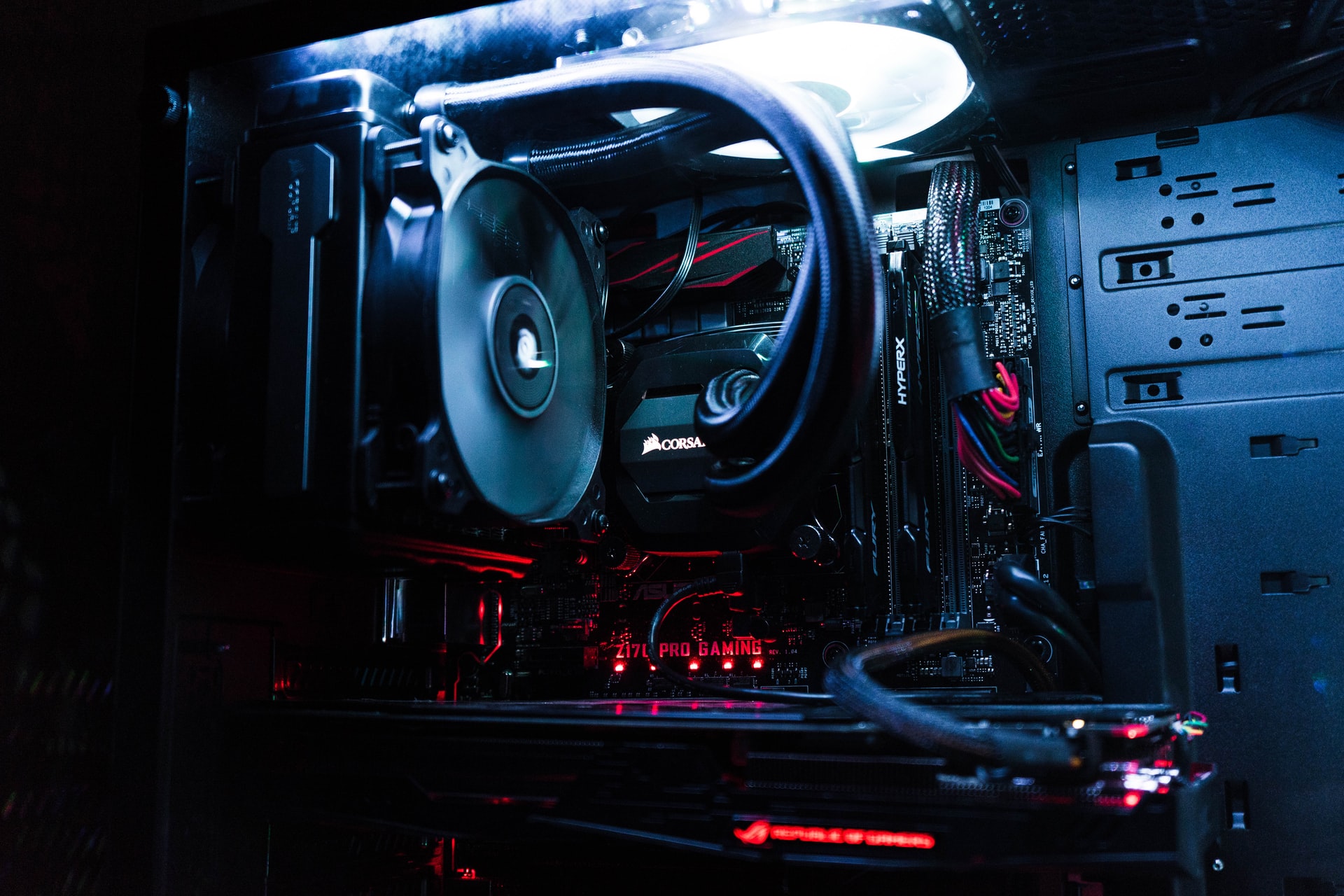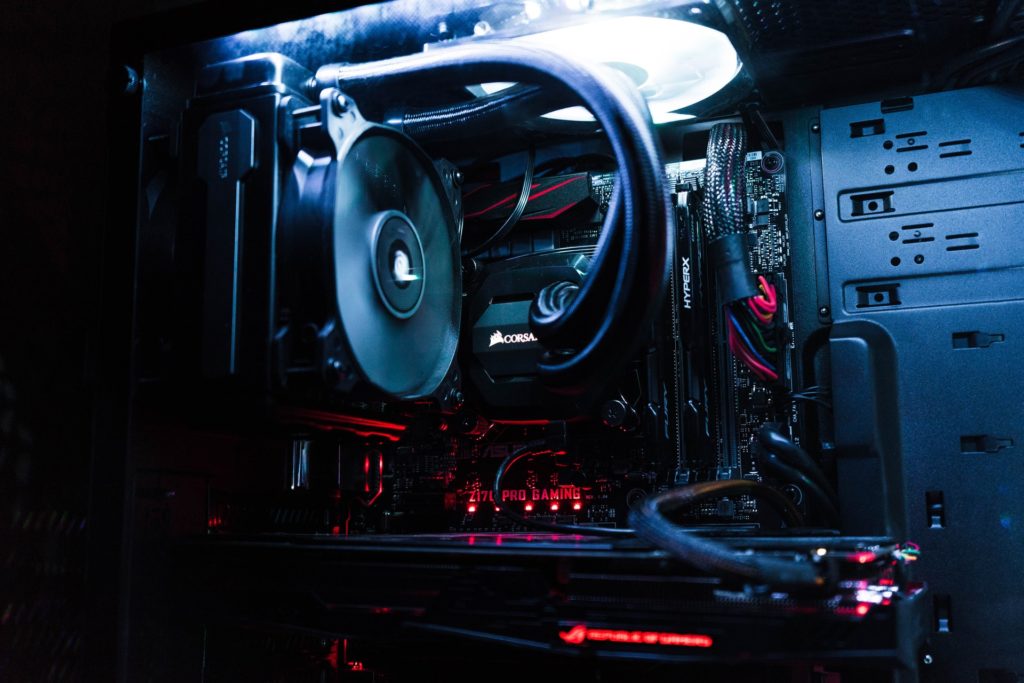 Ravencoin is a cryptocurrency that was created from Bitcoin's code. The coin uses the X16R mining algorithm making it ASIC-resistant. Launched in 2018, the Ravencoin project is community-driven and open-source.
In this guide, you will learn how to mine Ravencoin.
The Ravencoin Project

Ravencoin aims to improve on Bitcoin by offering a higher block reward, a higher coin supply, and a faster block time. Furthermore, Ravencoin allows users to create and transfer assets. For instance, you can issue a token on the Ravencoin blockchain to represent project shares, stocks, tickets to a game, or gift cards.
The main features include:
Proof-of-work mechanism
Total RVN supply is 21 billion
Block time is one minute
It is among the top 50 cryptocurrencies on Coinmarketcap
Anyone can mine RVN because it does not require the use of expensive ASIC miners
The development of Ravencoin is open to everyone
What is on the To-Do List?
Since RVN mining is ASIC-resistant, you can use a GPU like Nvidia GTX 1080. When purchasing a card, ensure that it has a warranty and that its resale value is decent in case you decide to sell it in the future. Moreover, buy a card with a good cooling system because it will last longer.
Other than the GPU, you will need to obtain the following:
Fast internet: to make a profit, you need to keep your mining rig running 24/7. Therefore, you need a fast and stable internet connection.
Power consumption: Ensure that your rig can provide the watts your GPU needs.
Proper ventilation: to keep your mining rig cool at all times, use a room that is well-ventilated. Additionally, you can install an air conditioner for extra cooling.
Sound-proof room: your GPU's cooling fans will make noise. Therefore, keep your mining room sound-proof to keep the noise from the other rooms.
A mining pool: it could take you a long time to make money while mining RVN solo. As a result, you should join a mining pool with a high hash rate. Examples of pools you can join include RavenMiner and Nanopool.
Mining software: you will require mining software like CCMiner to mine RVN.
A Ravencoin wallet: you will use this wallet to hold the coins you mine. You can download Android or iOS mobile wallets on the Ravencoin website.
How to Mine Ravencoin
Once you have obtained everything on your to-do list, now you can set up your rig using the steps below.
Download CCMiner from Github. This mining software works well with Nvidia. It is available for both Windows and Linux.
Install the software and create a batch file in the miner's folder and add the line: cminer-x64.exe -a algorithm -o stratum+tcp://mining_pool:port -u wallet_public_key -p c=coin_symbol
If you are using Linux, create a script file and add the above line.
Choose a mining pool from this list of recommended pools. When choosing a mining pool, research about its fees, the method of sharing rewards, and the server locations.
When you find a suitable mining pool, join by creating an account. Get the username and worker information if you need them to mine Ravencoin and note down the pool's address and port for configuration.
Configure the pool by changing the algorithm to X16R. You should also replace "mining_pool" with the name of the pool you have chosen, the "port" with 3636, the "wallet_public_key" with your wallet address, and "coin_symbol" with RVN. The setup should reflect the changes you have made.
Double-click the batch/script file to get your miner working. According to an article on howtomine.com, this is what you should see.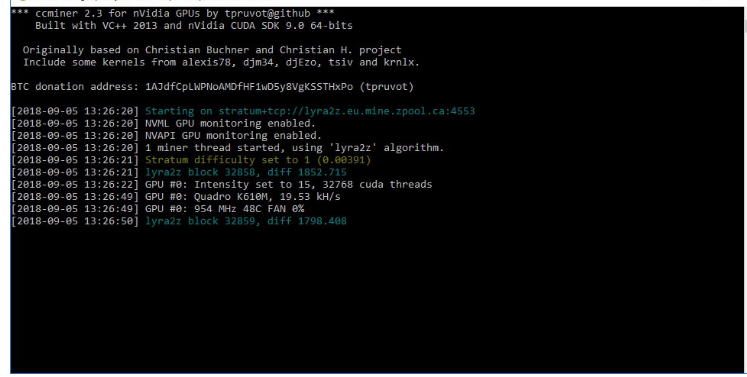 The miner window should display the GPU model, the fan speed, and the temperature.
You can now wait for the first RVN to hit your wallet.
Some pools might offer instructions to users on how to go about the configuration process. So, check to see whether you will get instructions from the pool you have joined.
Can Ravencoin Mining Make You Money?
Calculating the estimated profits from Ravencoin mining is essential. It gives you a rough idea of what you will expect. However, the mining profitability changes depending on the price of RVN, the mining difficulty, the block reward, and the cost of electricity.
Below is an image showing the current estimated earnings of mining RVN if you use Nvidia GTX 1080ti and if you pay $0.02/kWh as your the electricity cost.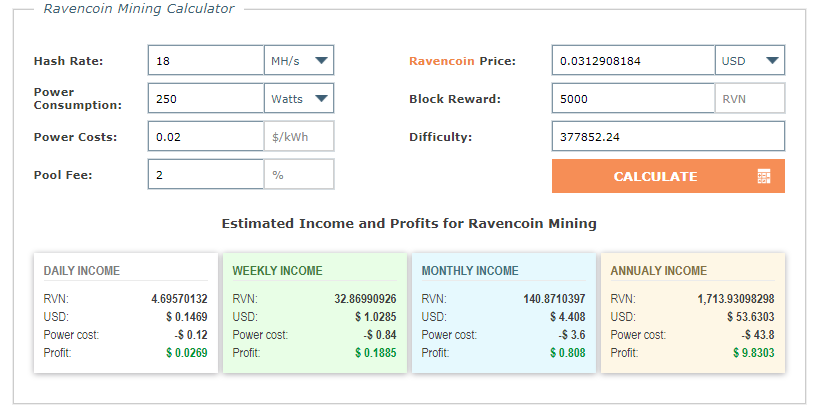 Therefore, to maximise your chances of making a profit, join a pool with a high hash rate, use more than one GPU, buy GPUs with high hash rates, and use cheap electricity.