Evolution of Traditional Markets Aided by Blockchain Technology and Artificial Intelligence

Three of the hottest technologies currently on the market are Blockchain, Artificial Intelligence (AI), and Virtual Reality (VR). Each one, individually, is worth mentioning. However, putting all three of them together creates a solution of epic proportions, of which one must take note.
Another technology that is extremely hot nowadays is the cryptocurrency. In 2017, ICOs raised about $4.9 billion, and the market is only growing! When thinking about different markets that can benefit from the use of cryptocurrencies, one market to pay attention to is Real Estate. Fortune Magazine, in their January 2016 article titled 'How Critical Real Estate is to the Global Economy', states that the total global property value is $217 trillion and that residential property makes up about 75% of the total value. Deloitte, in their article titled 'Impacts of the Blockchain on Fund Distribution', stated: "A survey from the World Economic Forum highlights that financial services will be transformed by this technology with expectations of at least 10% of the global GDP being stored on Blockchain platforms by 2025."
The above realization leads one blockchain company to develop a one of a kind solution, which leverages all four of the technologies mentioned above to fill a need in the Real Estate Industry.
Acquaint developed an on-chain asset trading platform for Real Estate transactions, which leverages Blockchain Technology, Artificial Intelligence, and Virtual Reality to provide a one-of-a-kind online marketplace. They have also created their own branded token to facilitate extremely low settlement costs when used on their platform. Major cryptocurrencies, such as Ethereum and Bitcoin, will also be accepted on the Acquaint platform.
Acquaint is being built upon the best features of cryptocurrencies, providing fast transactions, lower fees (1% versus the industry standard of 5-7%), and low cross-border transactional friction. The platform will enable the sale of Real Estate assets to a growing worldwide audience of cryptocurrency holders. The Acquaint token will also have an intrinsic value, which will be attractive to people looking to invest in a diverse portfolio of cryptocurrencies.
The belief, behind the creation of Acquaint's innovate platform is that for cryptocurrencies to achieve mainstream adoption, traditional commerce with real-world assets (such as Real Estate) need to integrate seamlessly with Blockchain payments. The only way for that to happen is by implementing peer-to-peer transactions within a tightly regulated platform that looks out for the best interests of both parties.
Besides blockchain technology setting out to disrupt the electronic payment industry, developments in various sectors such as Real Estate, Cyber Security, and Health Care, all speak of the more significant opportunity there is to give individuals control over the governance of their data. As a result, Acquaint's founders envision a chance to integrate Artificial Intelligence (AI) with smart contracts to ensure maximum security and authenticity of the data deployed to the blockchain. Acquaint is also developing strategic relationships with innovators in the Virtual Reality (VR) space, to search a property, or even the exploration of architectural renderings, as seamless as ever. For example, suppose you are searching for a specific type of property, and assume there are millions of property listings in the global database. By selecting the criteria for your search, the Acquaint AI Engine will present those properties, obtained directly from the Blockchain, which fit your criteria. The AI Engine will get smarter each time you use it, as it will learn and remember your preferences via machine learning technology. Once you've selected several prospective properties, you can take a fully immersive virtual tour via the Acquaint Virtual Reality (VR) Engine. This complementary combination of technologies can open up Global Trade on a scale that couldn't previously be accommodated under any single corporation.
By leveraging the combination of AI and VR with Blockchain, investments into both, emerging markets and global markets become seamless. With AI optimizing the search of properties, VR showcasing the properties, ultra-low commission fees, paperless smart contract transactions that are negotiated via virtual interactions, and closed in minutes (as opposed to days), there's no longer a need to travel the world only to buy a single skyscraper in Dubai!
Acquaint is currently offering a 48% bonus on the pre-sale of their tokens, ahead of the 28 February 2018 ICO. What this means, is that purchasing the tokens at a steep discount now will enable you to soon buy properties on the Acquaint platform at a significant advantage!
To take advantage of the pre-sale bonus, or to learn more about the Acquaint platform, visit https://www.acquaint.biz/ today.
*This is a paid press release. Readers should do their own due diligence before taking any actions related to the promoted company, product or service. Bitcoin Africa Ltd. is not responsible, directly or indirectly, for any loss or damage caused by or in connection with the use of or reliance on any content, product or service mentioned in the press release.*
The Blockchain Africa Conference 2018 attracts big-name sponsors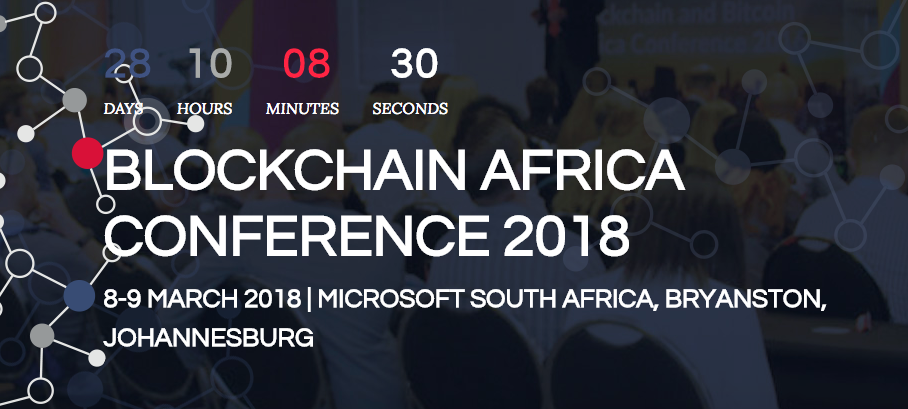 Conference organisers Bitcoin Events are thrilled to announce Microsoft South Africa and IBM as the main sponsors and partners of the Blockchain Africa Conference 2018.
Both Microsoft South Africa and IBM have been working with blockchain technology and are bringing this technology to companies and governments with their innovative solutions.
Microsoft has developed Microsoft Azure, a blockchain as a service platform. It's a quick, inexpensive and fail-fast platform where any company (including start-ups, retailers, healthcare providers and global banks) can collaborate and experiment with new business processes that use blockchain technology.
IBM Blockchain Platform provides support for governments and banking, healthcare and logistics industries to transform their business practices using blockchain technology. The platform is designed to accelerate the development, governance and operation of any multi-institution business network.
Other Blockchain Africa Conference 2018 sponsors are:
Telcoin
BankservAfrica
Aion
Centbee
Dimension Data
Read more about our sponsors here.
The conference
The 4th annual Blockchain Africa Conference 2018 takes place at Microsoft South Africa in Bryanston, Johannesburg on 8-9 March.
The conference will focus on blockchain technology and cryptocurrency use cases, the regulatory environment, technology challenges, and opportunities in innovation and disruption. A lot of these opportunities lie on the African continent where a huge need for financial inclusion exists.
For more information about the conference or to buy tickets, visit blockchainafrica.co or email info@blockchainafrica.co. 
Bitcoin Battle: Weiss Responds to Industry Outrage about C+ Grade; Reveals Factors and Data Behind Rating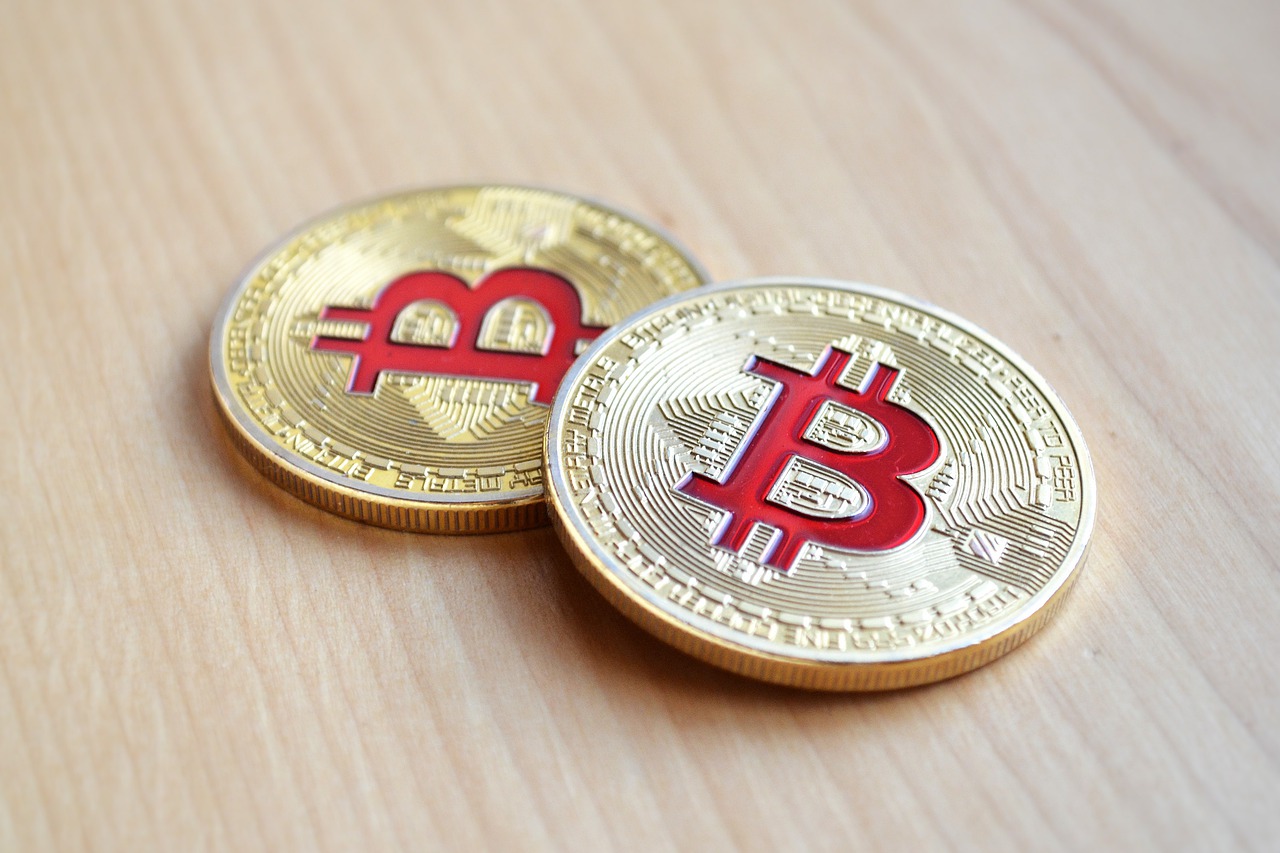 PALM BEACH GARDENS, FL — In the midst of a heated controversy over its C+ grade for Bitcoin, Weiss Ratings responds today to industry outrage with a 14-page report revealing key factors and data behind its rating.
One industry leader tweeted: "Any rating that doesn't give Bitcoin an A has some screws loose." Others said the Bitcoin's C+ is "laughable."
"For investors," responds Weiss Ratings founder Martin D. Weiss, PhD, "an A rated crypto would be one that rarely crashes, and right now, there's no such thing. But we do understand where developers are coming from. They tell us they don't care about market fluctuations. They feel our ratings should reflect strictly the quality of their work and its relative success in the real world."
Aiming to address both audiences, the Weiss model combines four sub-models: Risk and Reward, adapted from its stock and ETF ratings, plus Fundamentals and Technology, which are unique to cryptocurrencies. Here's how Bitcoin performs on each:
Risk and Reward. Bitcoin investors have recently made less than altcoin investors, while continuing to experience the risk of extreme volatility.
Fundamentals. Due credit is given for adoption and security, but Bitcoin loses points on network congestion with just four transaction per second and high fees of about $10 per transaction. In addition, the top five miners control some 70% of total hashpower, also a negative.
Technology. Bitcoin lacks the governance needed for prompt upgrades and is falling behind in a rapidly evolving industry.
Another industry criticism is that Weiss overweights price volatility. "Not so," he says. "Our model accurately reflects an inconvenient truth about the market's extreme swings. But our ratings are continually updated. If prices stabilize or speed enhancements are rolled out successfully, an upgrade is possible."
The Weiss Ratings report, "Bitcoin Rating Controversy: Why We Give It a C+," is now available online. Those wishing to subscribe can visit this page.
VALID Announces Successful Completion of its Token Presale in Less Than a Day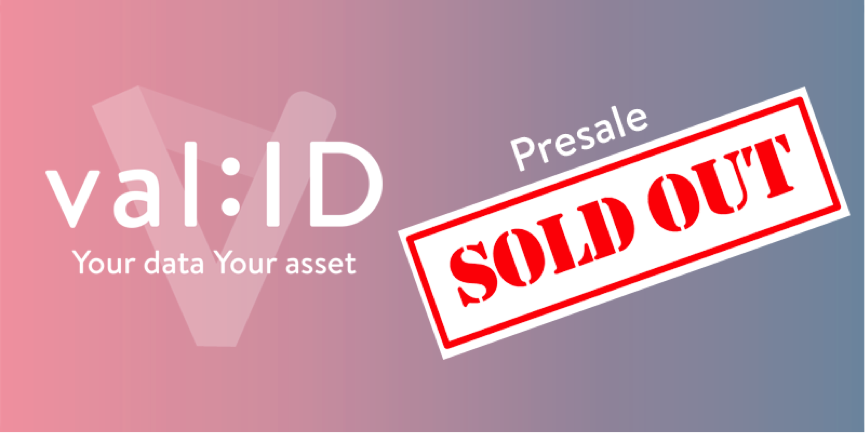 Zurich, 1st February 2018
Swiss digital identity and personal data management platform VALID has successfully completed its token presale. The presale offered selected early supporters and particularly dedicated backers of VALID's vision the opportunity to purchase up to 160m VALID tokens at favourable conditions. In spite of the bleeding crypto markets the VALID project was able to raise 7,000,000 US Dollars equivalent in Ether, Bitcoin and Fiat via credit card in an exclusive presale for its early supporters.
Because the interest in the presale clearly exceeded the allocated number of tokens, VALID was unable to meet the entire demand. To give everyone interested in supporting the project an additional chance to purchase tokens at attractive conditions, a 25% discount will apply to the first 20m tokens sold at the beginning of the crowd sale, which starts on 24 February at 12:00 noon UTC.
Once these first 20m tokens are sold, VALID will offer a 20% discount on all tokens purchased during the first 24 hours of the crowd sale to make sure there will be plenty of opportunity for the community to participate. Following these first 24 hours, staggered discounts will apply as per the token sale details described in the VALID whitepaper.
VALID CFO Yves-Alain Petitjean said: "We're thrilled by the overwhelming support we've received for our vision at this early stage of the token sale. We have established a constructive and highly engaged dialogue with our community, and the feedback we're receiving clearly tells us we're moving in the right direction. The whole team is now looking forward to kicking off our crowd sale on 24 February."
The presale was very well received by the community thanks to its smooth and well-thought-through user experience.
Further information
Information about VALID's upcoming crowd sale
* * *
About VALID and Procivis
VALID is a project of Procivis AG, a Swiss venture founded in autumn 2016 by blockchain entrepreneur Daniel Gasteiger. The company offers an "e-government as a service" platform to enable the digitisation of societies and the provision of online public services across the globe. Procivis has implemented the pilot version of its eID+ platform together with the Swiss Canton of Schaffhausen in December 2017 and launched VALID to establish a blockchain-based personal data management platform.
*This is a paid press release. Readers should do their own due diligence before taking any actions related to the promoted company, product or service. Bitcoin Africa Ltd. is not responsible, directly or indirectly, for any loss or damage caused by or in connection with the use of or reliance on any content, product or service mentioned in the press release.*