Bitcoin Tax to Come to South Africa in Early 2018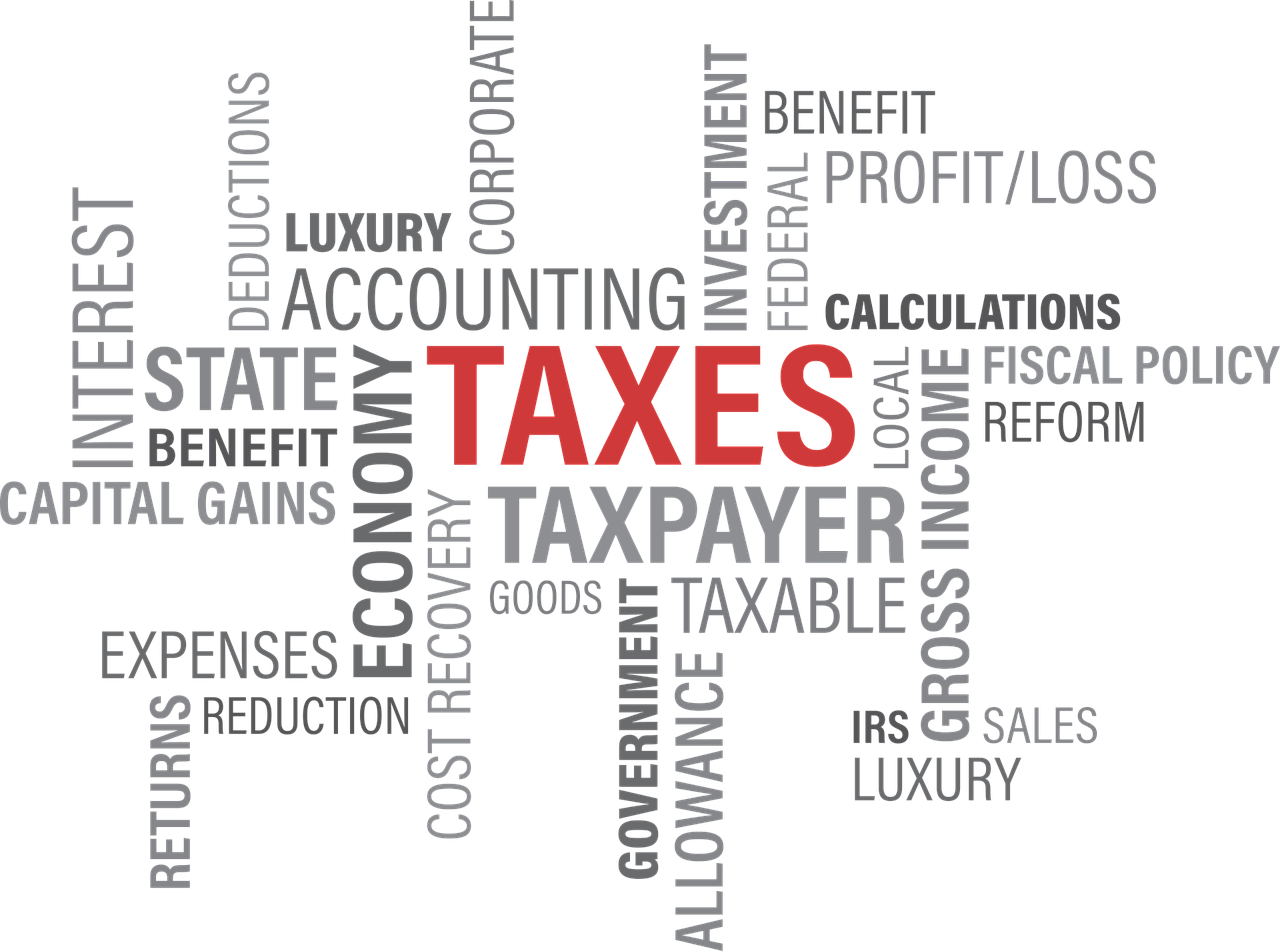 As bitcoin continues to gain momentum in South Africa, taxpayers will need to prepare themselves for an increased probe into their cryptocurrency gains declarations. This is after the South African Revenue Service (SARS) confirmed that it will explain its position on the tax treatment for virtual currencies in early 2018 but SARS' stand on digital currencies will not be published before the February Budget Speech.
Despite a price decrease in mid-December, bitcoin was still trading at more than 750 percent higher on than it was only one year ago. 2017 was essentially the year that bitcoin became mainstream as an investment, which has led to this incredible increase in value. However, as tax authorities have started to eye this development, taxpayers involved with cryptocurrencies could face a higher tax bill in 2018 if they have taken profits on their crypto asset investments in the past year.
SARS Interest in Tracking Digital Currencies
In mid-2017, the South African Reserve Bank (SARB) stated that they would test a regulatory framework for bitcoin and other virtual currencies. In December 2017, SARS would also show interest in working with SARB and top technology firms to research ways of tracking cryptocurrencies to have all investment profits from cryptocurrencies taxed in an effective manner.
To audit the money gained from cryptocurrencies in recent years, SARS will need close to two years to perform a detailed investigation. Any taxpayers that intentionally omits to declare their gains or profits will end up paying penalties of up to 200 percent and interest, said the Managing Director for Tax and Exchange Control at the Geneva Management Group, Ruaan van Eeden.
"The fact that SARS hopes to provide guidance on the tax treatment of cryptocurrencies soon, suggests that it plans to scrutinise this space much more carefully," adds, CA(SA) and Senior Lecturer in the School of Accountancy at the University of the Witwatersrand, Asheer Jaywant Ram.
The South African tax authority finds itself under pressure to increase its tax collection efforts after the Medium-Term Budget Policy Statement (MTBPS) reported that the tax revenue was expected to drop by almost R51 billion short of the budget estimates of 2017. Attempts to establish free tertiary education and stabilise Eskom – the struggling power utility – is expected to increase pressure on the fiscus. Still, it is not clear whether there is an outstanding amount of money hidden in the crypto space and if so, how much.
"I think there is enough interest and there is enough scope for SARS to be looking into this space, but now the question becomes – because SARS is really under pressure to reduce that deficit – are they really going to accept taxpayers declaring their gains as capital gains tax or are they going to just say it is all revenue in nature?" asked Ram.
SARS' Challenge
The main challenge SARS will face is explaining to taxpayers whether gains will be construed as income instead of capital. If they do not go with the latter, taxpayers will be forced to pay higher tax rates. While SARS might define gains are income, people might argue that their gain are capital gains depending on the facts. If gains are capital gains in nature, the capital gains tax would apply. However, if it is seen as income, the cryptocurrency price fluctuation gains will get taxed at the taxpayer's marginal income tax rate.
"Those sorts of debates on the nature of bitcoin – I think those are coming – and I think it would be very interesting to actually see the outcome of those debates. The main challenge in trying to determine a bitcoin trader or investor's tax liability is the question around the nature of the bitcoin," said Ram.
Van Eeden remarked by saying that bitcoin's obscure nature and how it functions creates uncertainty on its tax treatment. Moreover, there is lack of clarity on whether bitcoin is an asset or a currency as this varies from one jurisdiction to the other. As such, the different classifications have an immense implication for its taxation. While most jurisdictions see it as an asset, some – like Japan – see it as a currency and have categorised it as a legal payment method.
Is Bitcoin an Asset or a Currency?
A report by Robert Gad, Nicolette Smit, Megan McCormack, Jo-Paula Roman from the tax department at ENSafrica that considers South Africa's position on bitcoin, states:
"Where bitcoin is used as consideration for the supply of goods or services, and it is determined that bitcoin may be viewed as an asset rather than currency for VAT, the trade would likely be akin to a barter transaction."
"Where bitcoin is traded – i.e. bought and sold for cash – the VAT consequences for both parties would depend on a detailed analysis of the exact facts of each case. This would be of particular relevance to taxpayers that may exceed the VAT registration threshold through their bitcoin trades," the report continues.
Businesses are expected to register for VAT if the total value of the taxable supplies in any twelve-month period is expected to surpass R1 million. Still, in jurisdictions that bitcoin is viewed as an asset – having VAT consequences when bought or sold using an enterprise – there are territories that exempt it from both their VAT as well as the Good and Services Tax (GST) rule.
A good example is in Australia where bitcoin is seen as an asset, but the Australian Tax Office has not levied any GST on the purchase and sale of cryptocurrencies since July 1, 2017, making it lack consistency since it remains a capital gains asset for tax purposes, noted Ram.
This shows the ostensible nature of bitcoin, which is seen as a currency and an asset at the same time. While there are doubts on whether the international jurisdictions will consent to a uniform measure when it comes to regulating bitcoin, the German Central Bank has already called for a global regulation regarding digital currencies.
As SARS is closing in on finalising tax regulations for bitcoin in South Africa, it will not only be the first country in Africa to do so but may also end up providing a tax framework that other African nations with large cryptocurrency communities could adopt.
Nigeria Wants Regulatory Framework for Cryptocurrencies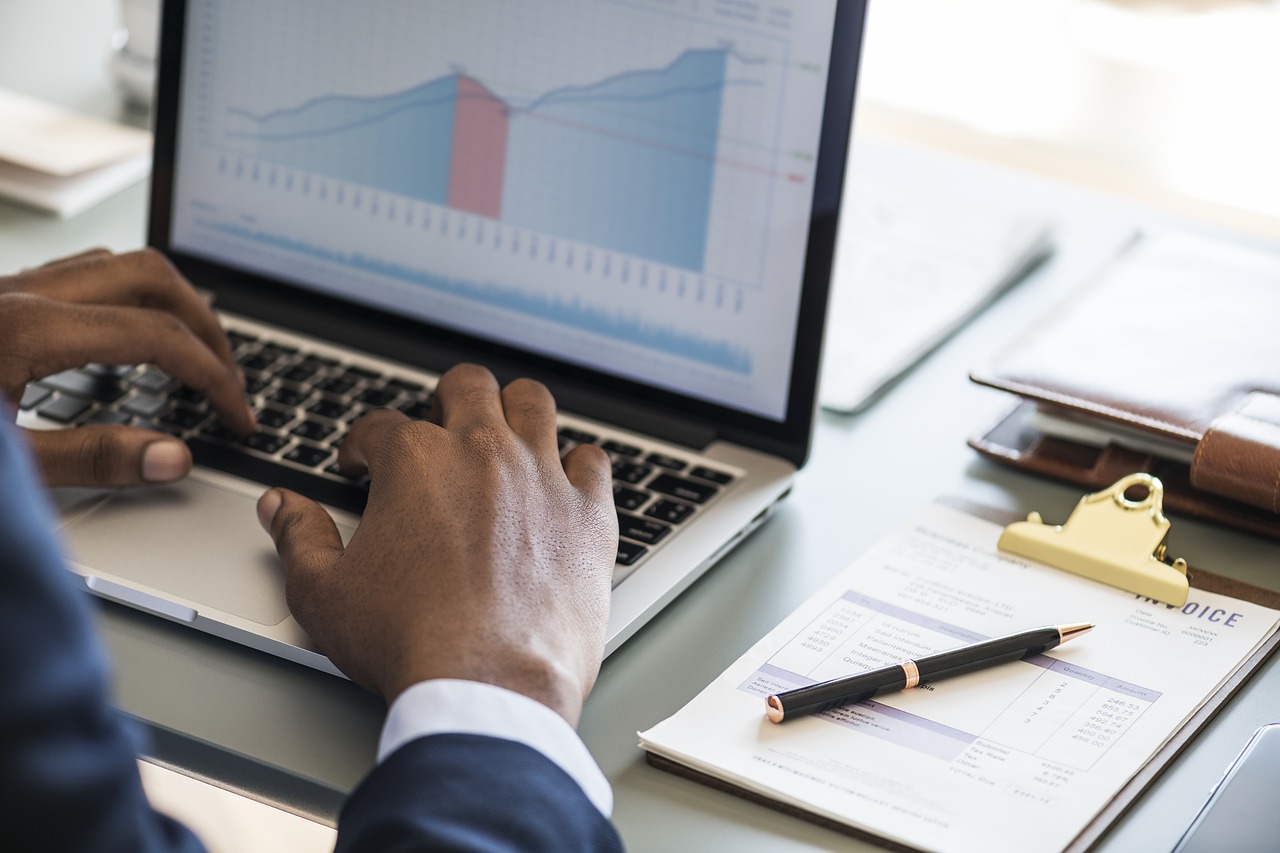 With cryptocurrency adoption soaring in Nigeria, it is no surprise that on April 25, 2018, members of the House of Representatives, urged the Central Bank of Nigeria (CBN) and the Nigerian Deposit Insurance Commission (NDIC) to create a legal framework for the regulation of blockchain technology.
The resolve was passed following the adoption of a continuous motion titled 'Need to regulate blockchain applications and Internet technology', which was supported by Solomon Adaelu, who emphasised the innovation that the blockchain brings such as the potential to accelerate payments in the country's financial services industry.
Adaelu said: "Blockchain as a digital and decentralisation ledger technology that records all transactions without the need for financial intermediary bank is new to humanity and can be a core payment facilitator for financial services industry. A blockchain is a continuously growing list of records, called blocks, which are linked and secured using cryptography as an open, distributed ledger that can record transactions between two parties efficiently and in a verifiable and permanent way."
The blockchain was invented in 2008 for the cryptocurrency bitcoin. Since its establishment, it has helped solve the issue of double spending on digital currency transaction without the need for a central server or trusted authority.
Adaelu went on to state that the deadline for a unified cryptocurrency regulation had been set for July 2018 following the G20 Finance Ministers' meeting in March.
He further added: "Countries such as the USA, the UK, Russia, Venezuela, and Kenya have [already] provided [a] framework for the regulations of this emerging technology," and believes that Nigeria should be next in line to do so.
Other lawmakers supported the motion while acknowledging the warning given by the NDIC to be careful when trading cryptocurrencies, given the complexity and uncertainty surrounding them.
Binance Partners with Blockchain Innovation Hub in Uganda to Promote Economic Development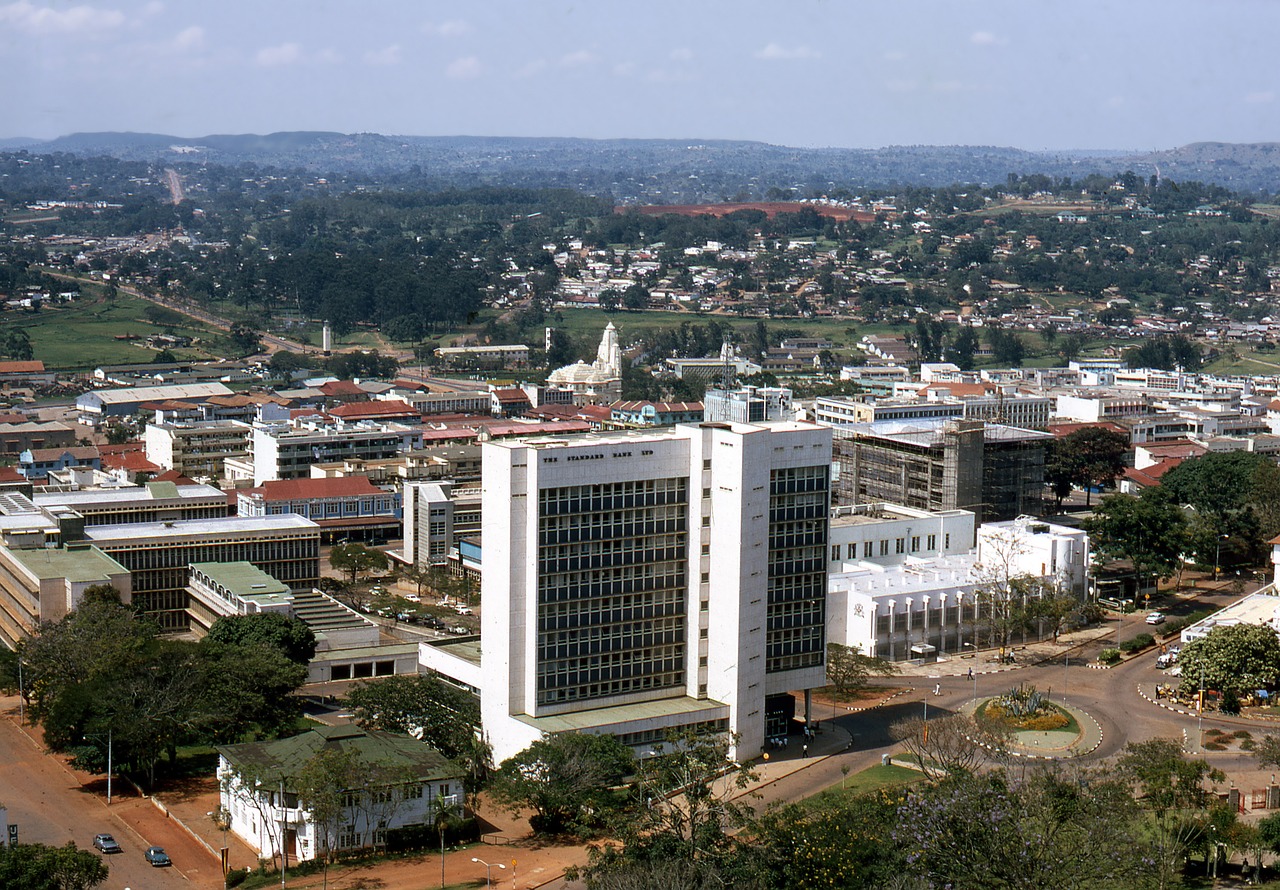 Binance, a global cryptocurrency exchange, has partnered with Crypto Savannah, Made in Africa initiative, and Msingi East Africa to promote economic development and youth employment in Uganda using blockchain technology. The partnership aims to achieve these goals by "creating thousands of jobs and bringing investments to Uganda."
Made in Africa initiative and Msingi East Africa are organisations that are dedicated to the economic transformation of African countries while Crypto Savannah is a newly created African blockchain innovation hub.
According to Trading Economics' data, the employment rate in Uganda stood at 47.80 percent in 2012 compared to 88.30 percent in 2009. The broad use cases for blockchain technology have the potential to change these statistics for the better by providing innovation opportunities for young people.
Changpeng Zhao, CEO and founder of Binance, announced these plans on Twitter and hinted at the possibility of Binance getting more involved in African projects.
Binance's initiative is believed to have peaked at a recent meeting with the Blockchain Association of Uganda (BAU) where Zhao interacted with the local blockchain community and promised to support and train young entrepreneurs leveraging the blockchain. He also advised young entrepreneurs to offer solutions that are going to improve the lives of the society.
"Binance is tailor-making partnerships according to the environment. We want to understand the landscape and grow our understanding of the market."
Zhao's meeting with BAU will be followed by the Africa Blockchain Conference 2018 which will be held in Kampala in May.
Blockchain Technology is Gaining Momentum in Africa
The Binance initiative is just one of the several upcoming blockchain-based projects that are taking place in Africa. For instance, the World Food Program recently announced a partnership with Devery to make food delivery to Tunisian school children safe. Furthermore, the World Blockchain Summit held in Nairobi last month has helped to open doors for global blockchain companies to establish themselves in Africa.
In view of the Binance initiative, Africa could attract more global blockchain companies in the future as the technology continues to take root on the continent.
BitMari Conducts First Test Remittance on the Bitcoin Lightning Network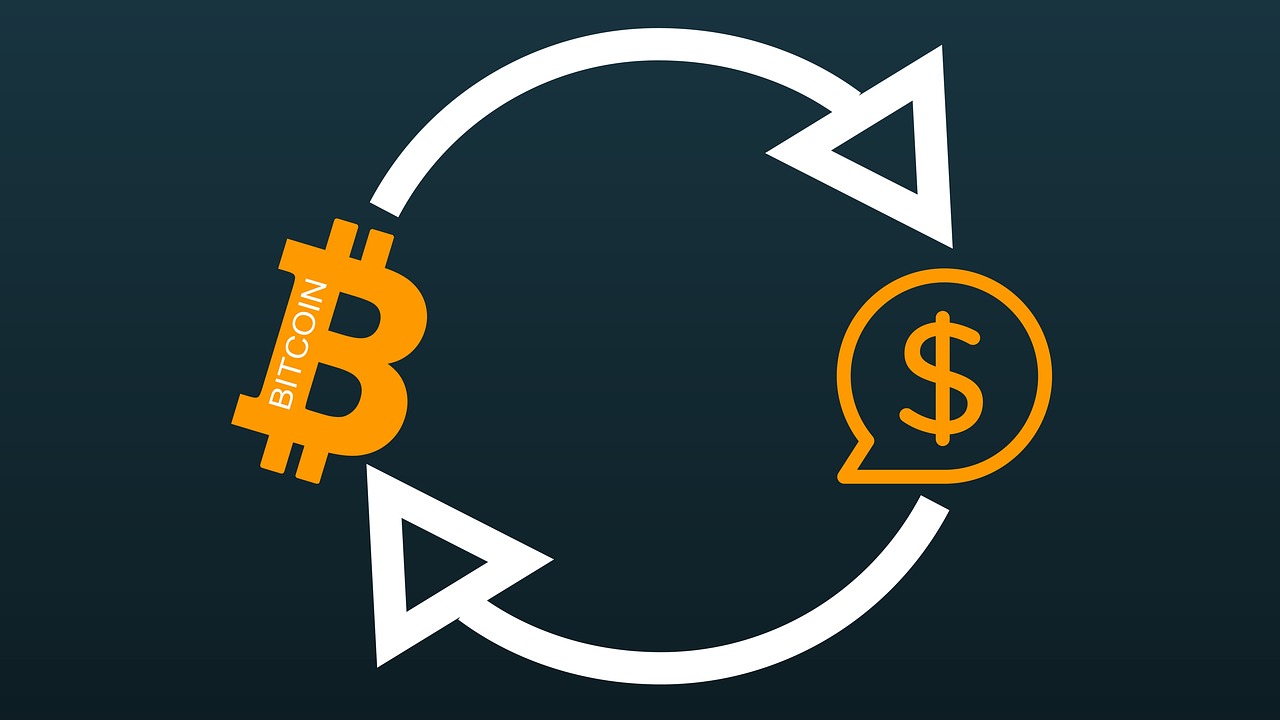 Zimbabwean startup BitMari has managed to successfully conduct its first Bitcoin Lightning Network test transaction with Tanjalo, a bitcoin startup from Lagos, Nigeria. The transaction signals a shift for remittances in Africa as users can soon expect almost instant low-cost bitcoin remittances.
Fast Transactions, Low Fees
BitMari is a Zimbabwe-based bitcoin company that leverages blockchain technology to expand into new remittance markets for the African diaspora. The startup was founded in 2015 by Sinclair Skinner and Christopher Mapondera to address the challenges faced by Zimbabweans when sending money overseas and vice-versa. In 2017, the company made history by becoming the first bitcoin enterprise to receive a money transfer license from the Reserve Bank of Zimbabwe. The company also formed a strategic partnership with Agribank to handle remittances for their customers using bitcoin.
Tim Akinbo, the co-founder and CTO of Tanjalo, was able to transfer $15 from Nigeria to a recipient in Zimbabwe through the BitMari platform using bitcoin. He believes the almost instantaneous money transfer will be instrumental in transferring value and promote cohesion by bridging local communities. The company is excited about the new development especially after successfully setting up the Lightning nodes.
Skinner, who is an ardent supporter of the adoption of bitcoin and blockchain technology in Africa to solve everyday challenges, stated:
"BitMari's quick adoption of Lightning is active use of Bitcoin and Blockchain technology to solve real World challenges facing Africans on the continent and in the diaspora; such as costly remittance fees."
The Bitcoin Lightning Network
The Bitcoin Lightning Network (LN) is a system built on top of bitcoin that enables people to send and receive payments instantly, and lower transaction costs by bypassing the blockchain. The Lightning Network's use of payment channels lets users transact with each other directly without having to broadcast their business to the entire network. Currently, the Lightning Network is growing after being launched a short while ago on main-net by the Lightning Labs team.
BitHub Africa, a Nairobi-based blockchain accelerator of which BitMari is a member, has published a guide on how someone can go about setting up a Bitcoin Lightning Node on a cheap computing device called Raspberry Pi. The device can be used to process transactions by anyone with the resources and skills to host the node.
For now, BitMari is searching for other Lightning nodes to connect to their own. The company is also focusing on improving its user experience to increase adoption of its services and pass on the benefits of fast and affordable remittances to its customers.