The Blockchain Africa Conference 2018 attracts big-name sponsors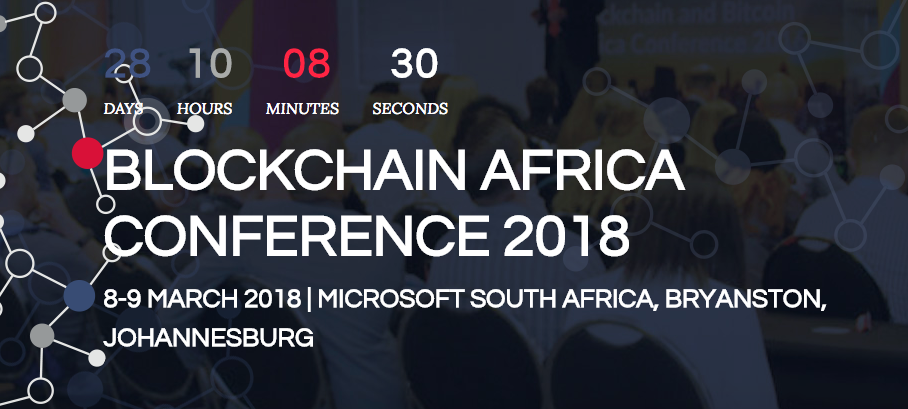 Conference organisers Bitcoin Events are thrilled to announce Microsoft South Africa and IBM as the main sponsors and partners of the Blockchain Africa Conference 2018.
Both Microsoft South Africa and IBM have been working with blockchain technology and are bringing this technology to companies and governments with their innovative solutions.
Microsoft has developed Microsoft Azure, a blockchain as a service platform. It's a quick, inexpensive and fail-fast platform where any company (including start-ups, retailers, healthcare providers and global banks) can collaborate and experiment with new business processes that use blockchain technology.
IBM Blockchain Platform provides support for governments and banking, healthcare and logistics industries to transform their business practices using blockchain technology. The platform is designed to accelerate the development, governance and operation of any multi-institution business network.
Other Blockchain Africa Conference 2018 sponsors are:
Telcoin
BankservAfrica
Aion
Centbee
Dimension Data
Read more about our sponsors here.
The conference
The 4th annual Blockchain Africa Conference 2018 takes place at Microsoft South Africa in Bryanston, Johannesburg on 8-9 March.
The conference will focus on blockchain technology and cryptocurrency use cases, the regulatory environment, technology challenges, and opportunities in innovation and disruption. A lot of these opportunities lie on the African continent where a huge need for financial inclusion exists.
For more information about the conference or to buy tickets, visit blockchainafrica.co or email info@blockchainafrica.co. 
Bitcoin Battle: Weiss Responds to Industry Outrage about C+ Grade; Reveals Factors and Data Behind Rating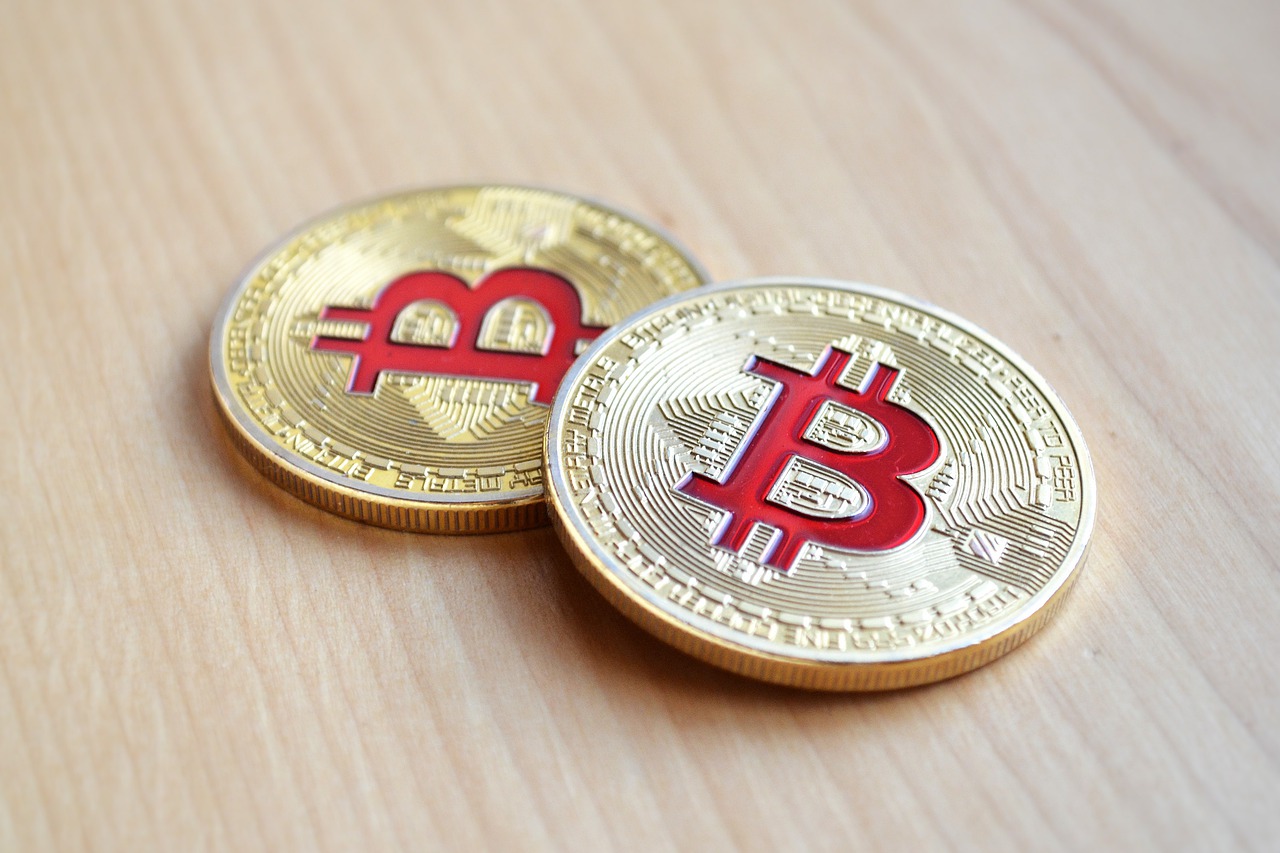 PALM BEACH GARDENS, FL — In the midst of a heated controversy over its C+ grade for Bitcoin, Weiss Ratings responds today to industry outrage with a 14-page report revealing key factors and data behind its rating.
One industry leader tweeted: "Any rating that doesn't give Bitcoin an A has some screws loose." Others said the Bitcoin's C+ is "laughable."
"For investors," responds Weiss Ratings founder Martin D. Weiss, PhD, "an A rated crypto would be one that rarely crashes, and right now, there's no such thing. But we do understand where developers are coming from. They tell us they don't care about market fluctuations. They feel our ratings should reflect strictly the quality of their work and its relative success in the real world."
Aiming to address both audiences, the Weiss model combines four sub-models: Risk and Reward, adapted from its stock and ETF ratings, plus Fundamentals and Technology, which are unique to cryptocurrencies. Here's how Bitcoin performs on each:
Risk and Reward. Bitcoin investors have recently made less than altcoin investors, while continuing to experience the risk of extreme volatility.
Fundamentals. Due credit is given for adoption and security, but Bitcoin loses points on network congestion with just four transaction per second and high fees of about $10 per transaction. In addition, the top five miners control some 70% of total hashpower, also a negative.
Technology. Bitcoin lacks the governance needed for prompt upgrades and is falling behind in a rapidly evolving industry.
Another industry criticism is that Weiss overweights price volatility. "Not so," he says. "Our model accurately reflects an inconvenient truth about the market's extreme swings. But our ratings are continually updated. If prices stabilize or speed enhancements are rolled out successfully, an upgrade is possible."
The Weiss Ratings report, "Bitcoin Rating Controversy: Why We Give It a C+," is now available online. Those wishing to subscribe can visit this page.
VALID Announces Successful Completion of its Token Presale in Less Than a Day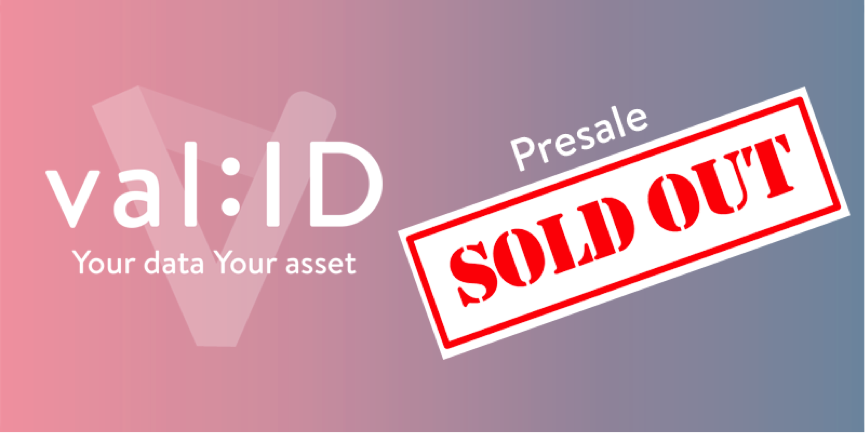 Zurich, 1st February 2018
Swiss digital identity and personal data management platform VALID has successfully completed its token presale. The presale offered selected early supporters and particularly dedicated backers of VALID's vision the opportunity to purchase up to 160m VALID tokens at favourable conditions. In spite of the bleeding crypto markets the VALID project was able to raise 7,000,000 US Dollars equivalent in Ether, Bitcoin and Fiat via credit card in an exclusive presale for its early supporters.
Because the interest in the presale clearly exceeded the allocated number of tokens, VALID was unable to meet the entire demand. To give everyone interested in supporting the project an additional chance to purchase tokens at attractive conditions, a 25% discount will apply to the first 20m tokens sold at the beginning of the crowd sale, which starts on 24 February at 12:00 noon UTC.
Once these first 20m tokens are sold, VALID will offer a 20% discount on all tokens purchased during the first 24 hours of the crowd sale to make sure there will be plenty of opportunity for the community to participate. Following these first 24 hours, staggered discounts will apply as per the token sale details described in the VALID whitepaper.
VALID CFO Yves-Alain Petitjean said: "We're thrilled by the overwhelming support we've received for our vision at this early stage of the token sale. We have established a constructive and highly engaged dialogue with our community, and the feedback we're receiving clearly tells us we're moving in the right direction. The whole team is now looking forward to kicking off our crowd sale on 24 February."
The presale was very well received by the community thanks to its smooth and well-thought-through user experience.
Further information
Information about VALID's upcoming crowd sale
* * *
About VALID and Procivis
VALID is a project of Procivis AG, a Swiss venture founded in autumn 2016 by blockchain entrepreneur Daniel Gasteiger. The company offers an "e-government as a service" platform to enable the digitisation of societies and the provision of online public services across the globe. Procivis has implemented the pilot version of its eID+ platform together with the Swiss Canton of Schaffhausen in December 2017 and launched VALID to establish a blockchain-based personal data management platform.
*This is a paid press release. Readers should do their own due diligence before taking any actions related to the promoted company, product or service. Bitcoin Africa Ltd. is not responsible, directly or indirectly, for any loss or damage caused by or in connection with the use of or reliance on any content, product or service mentioned in the press release.*
World Blockchain Summit Series 2018 to Kick-Start in Nairobi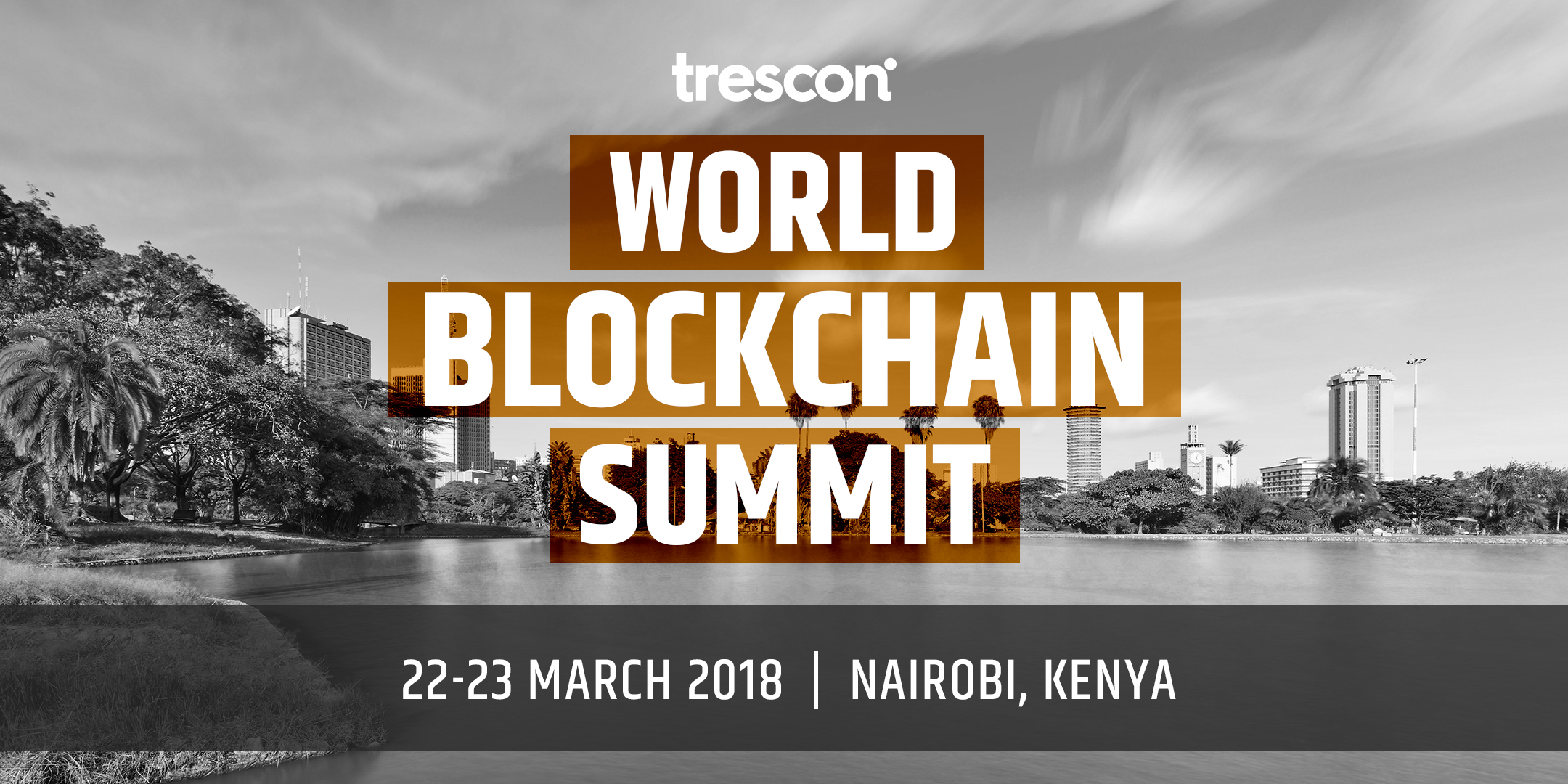 Bengaluru, India: The year of blockchain will start off on a glorious note as the first summit in the yearlong series of events will take place at Intercontinental Hotel – Nairobi, Kenya. The location could not be more apt as the country is one of the first few, not only in Africa, but the world to begin adopting blockchain technology into different sectors and industries as well as departments of the Government. The event will take place on the 22nd and 23rd of March 2018 and is hosted by Trescon.
The decision to host the event at the venue is to show to the world, the developments and journey of Kenya in adopting the disruptive technology into its working sectors.
The nation's public health sector is in the process of installing and implementing a platform, working on blockchain technology, into all of its public hospitals. It will be used as a hub where sensitive healthcare information can be accessed at any point, easing out the filing processes and delays in the healthcare industry.
The National Transport and Safety Authority (NTSA) of Kenya has adopted a blockchain technology platform that will seamlessly link their revenue agency and their transport authority and in real-time, intimate the authorities on a driver's licence, registration, and status of insurance.
Fernando Wangila, who serves as the Deputy Director of the National Transport and Safety Authority (NTSA) who said in an interview that "Kenya will lead the way in blockchain implementation and integration into government services. By 2020 and are also focused on nurturing the competencies of our tech-savvy youth in this sector".
The summit will also shed light on cyptocurrency and its systematic advantages and possible disadvantages that could arise from negligence and ignorance. The market cap of bitcoin has reached 9 billion USD, but the government still shy's away from taking a definitive stance.
In the field of cryptocurrency, chief data scientist at Strathmore Timothy Oriedo has a pragmatic approach to the bitcoin debate. He recently said that "As an investor, if you want to have this convenience of cryptocurrency, there will be need for all of us who see the potential in this, to push forward in sanctioning this new trade because without security, we would just be in the shark infested waters waiting to be devoured".
The main highlight of the event is the illustrious panel of speakers, whom will be taking the stage to explain the industrial viability and feasibility of blockchain technology. Speakers like Fernando Wangila, Jack Shaw, Executive Director, of the American Blockchain Council, Richard Kastelein, Founder, Blockchain News and Cryptoassets, Michael Kimani, Chairman of the Blockchain Association of Kenya and Kasirim Nwuke, Chief of New Technologies and Innovation at United Nations Economic Commission for Africa.
The partnership with Trescon is a foundation stone for a push into the future. Mohammed Saleem, CEO of Trescon, has said that "Blockchain technology has established itself as the future financial and operational module for businesses. The ledger based technology is here to disrupt age old management techniques and introduce an era of transparency and smooth functioning. The train to the future has arrived and Trescon has boarded it".
Another major highlight from the summit that will send the startups into a frenzy is the Regional finals set to take place at Nairobi. Here, startups will take part in a pitch competition where the adjudged winner will be flown to San Francisco to take part in the Finals and stand a chance to win 1 million USD and the title of best startup idea!
To book your spot at the summit or know more about it, visit: https://www.worldblockchainsummit.com/