Zimbabwe Has One ATM With Cash, And You'll Need Bitcoin To Get It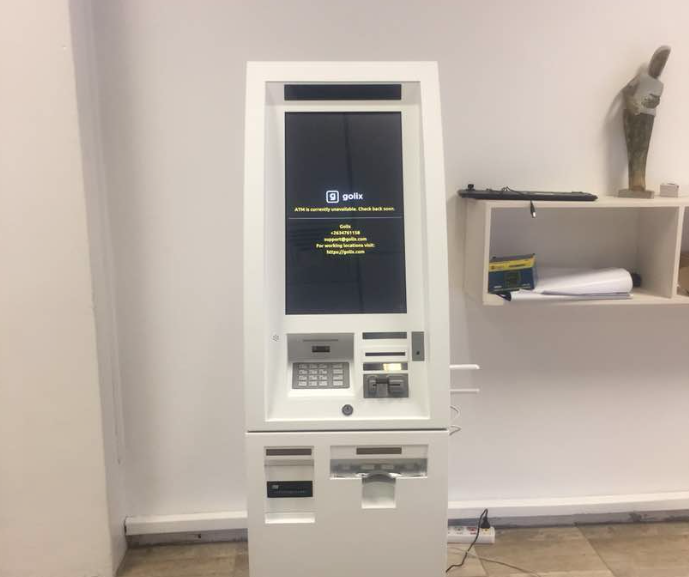 Golix, Zimbabwe's first and largest cryptocurrencies exchange, has broken new ground once again by acquiring the country's first ever Bitcoin ATM, which comes loaded with hard US dollars.
The machine – which was activated earlier this week – allows anyone to buy and sell bitcoin at favourable rates using the greenback. It is the only ATM in Zimbabwe dispensing US dollars to customers selling bitcoin. Through an easy-to-use interface, it provides tech and cryptocurrency newbies a simple way to buy bitcoin. It has been placed in Golix's Customer Support offices which are located along First Street Harare – one of the busiest streets in the capital city's business centre.
Thanks to Golix's ATM, Zimbabwe joins an elite score of fewer than 70 countries around the world that have introduced the machines which provide convenience to customers, especially first time users of cryptocurrencies and the unbanked without access to digital funds. The development is not only significant for Golix but also for Zimbabwe.
Just a decade ago the Southern African country recorded the highest rates of hyperinflation in modern history, turning virtually every citizen into a trillionaire and rendering normal banking services like ATM withdrawals pointless. The adoption of a foreign currency system in 2009 halted the effects of inflation, but in the past two years, the country has suffered from a new problem altogether. A cash crisis has gripped the formal financial system, resulting in unending bank queues and leaving the country's 472 ATMs network useless.
As such the Bitcoin ATM serves to be a financial game changer in a country that has no fiat currency of its own. In the same way that customers insert a card into a traditional ATM, the Bitcoin ATM allows customers to insert US dollars which are converted to the volume of bitcoins that they want to buy. The ATM then sends the bitcoins straight to the customer's wallet. Customers who purchase bitcoins without a bitcoin wallet have the option to generate a bitcoin address.
Golix product manager, Yeukai Kusangaya, said that the bitcoin ATM was one of the many products lined up to ensure that the public has easy access to bitcoins. "After realising that the public is still struggling to understand or in some cases access bitcoin, we felt that the bitcoin ATM would be a huge and necessary step towards engaging people on how they can use cryptocurrencies for their daily business.
"For anyone who has used a traditional ATM, they won't struggle to find their steps when they are using the Bitcoin ATM," said Kusangaya. Also weighing in, Golix CEO, Tawanda Kembo said that this is the only ATM in the country with cash.
"Gone are the days when the only means of making an international payment was first buying cash on the parallel market and then driving all the way to Zambia to pay a supplier. This bitcoin ATM moves us one step closer to achieving our mission of giving every person in Africa financial autonomy," said Kembo.
1xBit Offers A New Lottery For Its Customers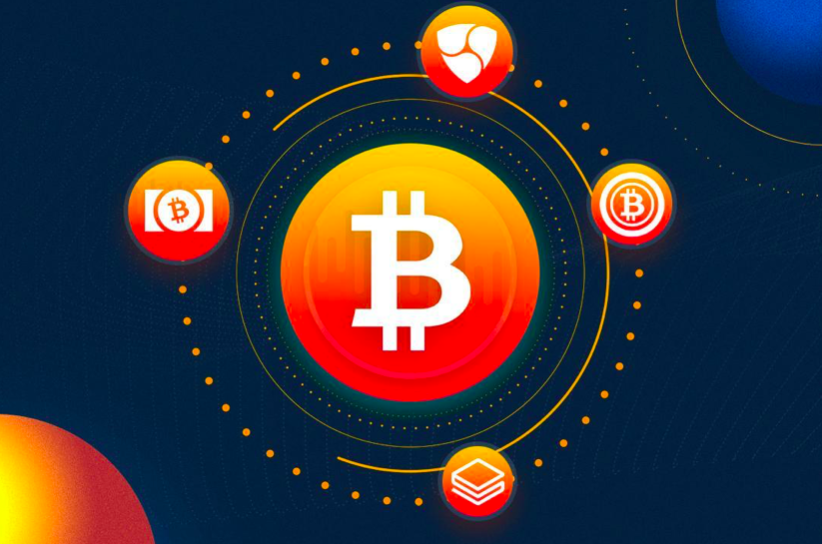 1xBit is happy to announce a new lottery HOT BITCOIN, that will last from June 22, 2019, till August 12, 2019.
Are you fond of betting or maybe you want to earn bitcoins? 1xBit is a good chance to make your wishes come true and win a special prize. It is one of the best cryptocurrency gambling and betting platform. Try now and understand how it can be easy to earn cryptocurrencies! 
On August 13, 2019, the lottery draw will randomly determine lucky winners that will get the following prizes:
1st place: 1 Bitcoin (BTC)
2nd place: 10 Bitcoin cash (BCH)
3rd place: 100 Bitcoin gold (BTG)
4th place: 1,000 Stratis (STRAT)
5th place: 10,000 Nem (NEM)
But that's not all prizes, the other 750 lucky participants will get bonus points, as it's shown  in the list below:
10,000 bonus points (10 winners);

5,000 bonus points (20 winners);

2,000 bonus points (30 winners);

1,000 bonus points (40 winners);

500 bonus points (50 winners);

200 bonus points (100 winners);

100 bonus points (200 winners);

50 bonus points (300 winners);
Every winner can buy currency for bonus points or exchange them for free bets.  It's very easy to take part in this lottery. Bet on any event at least 2 mBTC and get lottery tickets for each bet placed. Free tickets will be automatically credited to your account. Of course, the higher your stake, the more tickets you will get. For example, if you bet more than 12 mBTC you will earn 10 lottery tickets. There is no limit on the number of bets you can place or tickets you can receive.
1xBit is a cryptocurrency sportsbook and casino where only cryptocurrency is eligible for playing. Enjoy thousands of sporting events and a rich LIVE section to bet on daily and find all the ongoing events with the best odds! If you like slots, you can find here different kind of slots for all tastes. The high rates and a large number of various bonuses and promos increase your chances of winning. Register and receive a welcome bonus of up to 7 BTC! Yes, 7 BTC, it's not a joke! You can see for yourself, just register on 1xBit website.
Register on the 1xBit website, place a bet on any event, get a lottery ticket and take part in the prize draw. Perhaps, YOU will be one of the winners.
You can find more detailed terms and conditions of the lottery on the 1xBit website.
Place your bets and GOOD LUCK!
Disclaimer: This is a paid press release. Readers should do their own due diligence before taking any actions related to the company, product or service. BitcoinAfrica.io is not responsible, directly or indirectly, for any loss or damage caused by or in connection with the use of or reliance on any content, product or service mentioned in this press release.
How Blockchain Turns the Game in African Financial Life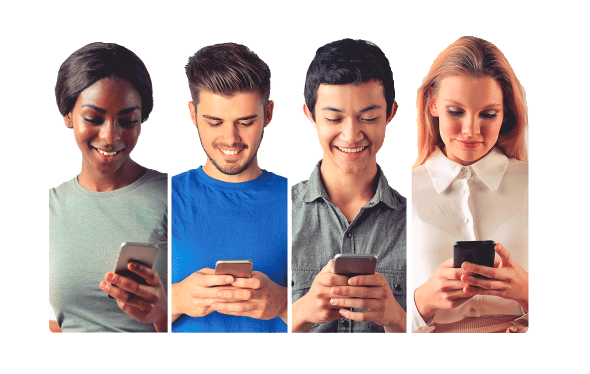 Progress never stands still. People seek for simplicity and convenience, and the financial system is no exception to that. Hardly anyone could have thought that cash could ever be replaced with plastic cards. Today, it's time for cryptocurrency to trigger the change in the paradigm.
Besides being a great instrument for investment, crypto changes the very essence of how money is transferred. Today, everyone who owns crypto can seamlessly and transparently exchange, sell off and buy up assets.
Is that not the democratic solution our world needs? That's the question which underpins the initial purpose of Chatex project. The company has chosen the African continent as the starting point of its expansion in order to help those who suffer from excessive commission fees and lack of fiat.
Why Africa?
The banking environment is so weak here, that it's hardly called 'banking'. It is mired in corruption and bureaucracy, while the level of financial literacy is extremely low. It's a common practice for local third-party services to charge sky-high commission fees on money transferring. Sometimes these figures reach 10 or even 20 percent. Chatex's CEO, Michael Ross-Johnson, comments the following:
"How can one be treated in such a sordid way in the continent where people survive on less than the equivalent of one dollar a day? We can't just monitor with our hands folded. We at Chatex are here to help African people become a part of the transparent and fair system that will give them an opportunity to freely manage their money and enjoy the comprehensive financial freedom"
How Chatex will make it out?
Chatex offers a same-name bot based on Telegram, which could be downloaded on any kind of a smartphone supporting the messenger. It is an official, licensed and GDPR-compliant service, which offers safe data storage, BitGo instant transfers technology and additional PIN-code protection.
Thanks to Chatex, users can carry out cross border transactions, whichever their education or location is. One registered with the bot can instantly buy crypto via banking and gift cards, including even iTunes one, and transfer money to other users worldwide with no commission.
What's the catch? There aren't any. The verification process and money transfer won't last more than 15 minutes here. The interface is intuitively simple and user-friendly, that's why even a layman user will be able to operate without hindrance.
Having established an office in Ghana, Chatex plans to extricate banks and extortionate money transfer services from all over the continent. Next step would probably be Uganda, where the banking system has run rampant. In Uganda, every year relatives send home about $700 million, and almost $70 million of that total are charged by third-party service providers.
Judging upon the current trends of pervasive smartphone penetration, it can easily be said that mobile solutions such as Chatex are on their way to fit a whole set of financial operations into the user's pocket. Africa needs such services that will ease people lives and eliminate the limits local banks and third-party services set up. Chatex avoided the well-trodden path of expansion and no one will regret. It has started a new chapter in the African market, aiming to 'make Africa great again'.
To find out more, visit https://chatex.com/.
Disclaimer: This is a paid press release. Readers should do their own due diligence before taking any actions related to the company, product or service. BitcoinAfrica.io is not responsible, directly or indirectly, for any loss or damage caused by or in connection with the use of or reliance on any content, product or service mentioned in this press release.
Bitcoin Events to Host South Africa's First Crypto Festival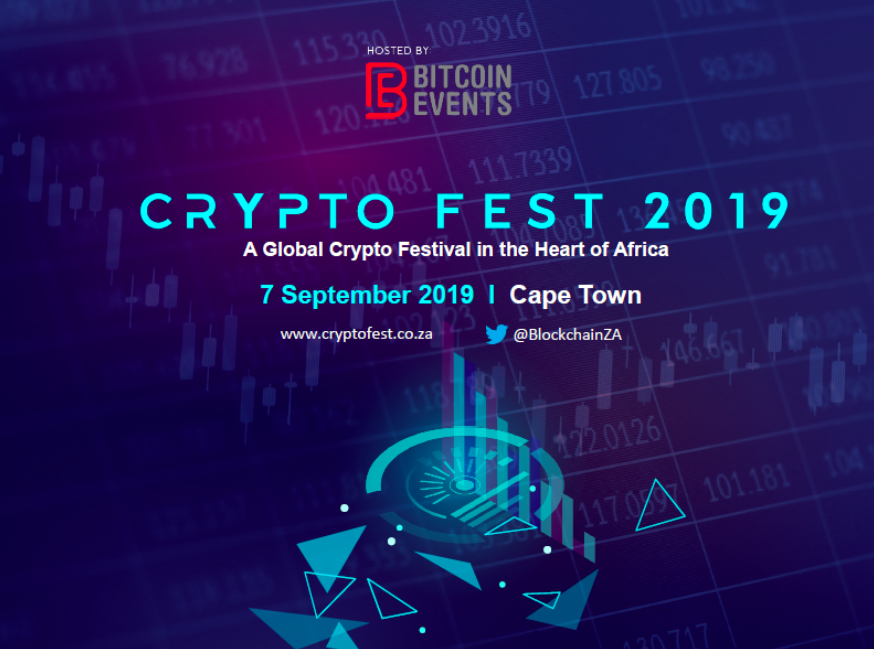 Bitcoin Events is delighted to be hosting South Africa's first Crypto Festival in Cape Town on 7 September 2019.
There's been a lot of renewed interest in cryptocurrencies in Africa and globally, and the Crypto Festival will highlight the exciting opportunities that cryptocurrencies offer individuals and organisations: from investing, trading, mining and transacting to privacy, security, price volatility, tokenisation of assets, Initial Coin Offerings (ICOs) and Initial Exchange Offerings (IEOs).
South Africa is at the forefront of crypto adoption. It has the highest percentage, 10.7%, of internet users owning cryptocurrencies, twice the global average of 5.5%, according to a recent international survey by social media management firm Hootsuite in partnership with London-based WeAreSocial.
Bitcoin and other cryptocurrencies have certainly changed the way we think about money, privacy, investments, payments and more. Cryptocurrencies are a disruptive innovation that numerous start-ups and individuals are leveraging, along with blockchain technology, to build innovative products and services for consumers and businesses alike.
We are expecting about 150-200 attendees from various backgrounds and industries at the Crypto Festival: crypto exchanges, payment systems, investment firms, mining operations, trading enthusiasts and companies, ICOs and IEOs, legal practitioners, crypto enthusiasts, blockchain developers, thought leaders, industry innovators and entrepreneurs.
Grab your Early Adopter ticket now for ONLY R450!
The Crypto Festival Call for Papers is Open
Our call for papers is now open, so don't miss this opportunity to share your insights and expertise with our audience by submitting your paper now.
For more information on the Crypto Festival, visit Cryptofest or email the team at info@blockchainafrica.co.
Disclaimer: Readers should do their own due diligence before taking any actions related to the company, product or service. BitcoinAfrica.io is not responsible, directly or indirectly, for any loss or damage caused by or in connection with the use of or reliance on any content, product or service mentioned in this press release.