Zimbabwe Has One ATM With Cash, And You'll Need Bitcoin To Get It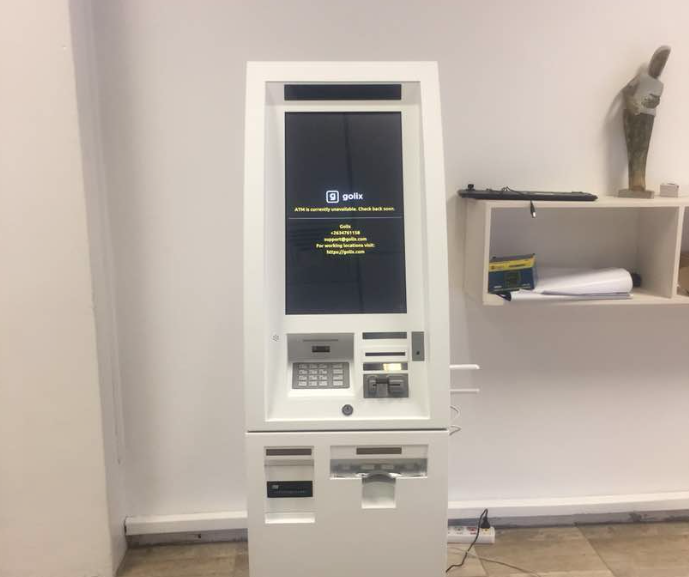 Golix, Zimbabwe's first and largest cryptocurrencies exchange, has broken new ground once again by acquiring the country's first ever Bitcoin ATM, which comes loaded with hard US dollars.
The machine – which was activated earlier this week – allows anyone to buy and sell bitcoin at favourable rates using the greenback. It is the only ATM in Zimbabwe dispensing US dollars to customers selling bitcoin. Through an easy-to-use interface, it provides tech and cryptocurrency newbies a simple way to buy bitcoin. It has been placed in Golix's Customer Support offices which are located along First Street Harare – one of the busiest streets in the capital city's business centre.
Thanks to Golix's ATM, Zimbabwe joins an elite score of fewer than 70 countries around the world that have introduced the machines which provide convenience to customers, especially first time users of cryptocurrencies and the unbanked without access to digital funds. The development is not only significant for Golix but also for Zimbabwe.
Just a decade ago the Southern African country recorded the highest rates of hyperinflation in modern history, turning virtually every citizen into a trillionaire and rendering normal banking services like ATM withdrawals pointless. The adoption of a foreign currency system in 2009 halted the effects of inflation, but in the past two years, the country has suffered from a new problem altogether. A cash crisis has gripped the formal financial system, resulting in unending bank queues and leaving the country's 472 ATMs network useless.
As such the Bitcoin ATM serves to be a financial game changer in a country that has no fiat currency of its own. In the same way that customers insert a card into a traditional ATM, the Bitcoin ATM allows customers to insert US dollars which are converted to the volume of bitcoins that they want to buy. The ATM then sends the bitcoins straight to the customer's wallet. Customers who purchase bitcoins without a bitcoin wallet have the option to generate a bitcoin address.
Golix product manager, Yeukai Kusangaya, said that the bitcoin ATM was one of the many products lined up to ensure that the public has easy access to bitcoins. "After realising that the public is still struggling to understand or in some cases access bitcoin, we felt that the bitcoin ATM would be a huge and necessary step towards engaging people on how they can use cryptocurrencies for their daily business.
"For anyone who has used a traditional ATM, they won't struggle to find their steps when they are using the Bitcoin ATM," said Kusangaya. Also weighing in, Golix CEO, Tawanda Kembo said that this is the only ATM in the country with cash.
"Gone are the days when the only means of making an international payment was first buying cash on the parallel market and then driving all the way to Zambia to pay a supplier. This bitcoin ATM moves us one step closer to achieving our mission of giving every person in Africa financial autonomy," said Kembo.
The Ocean Launches First Institutional-Grade Decentralised Trading Platform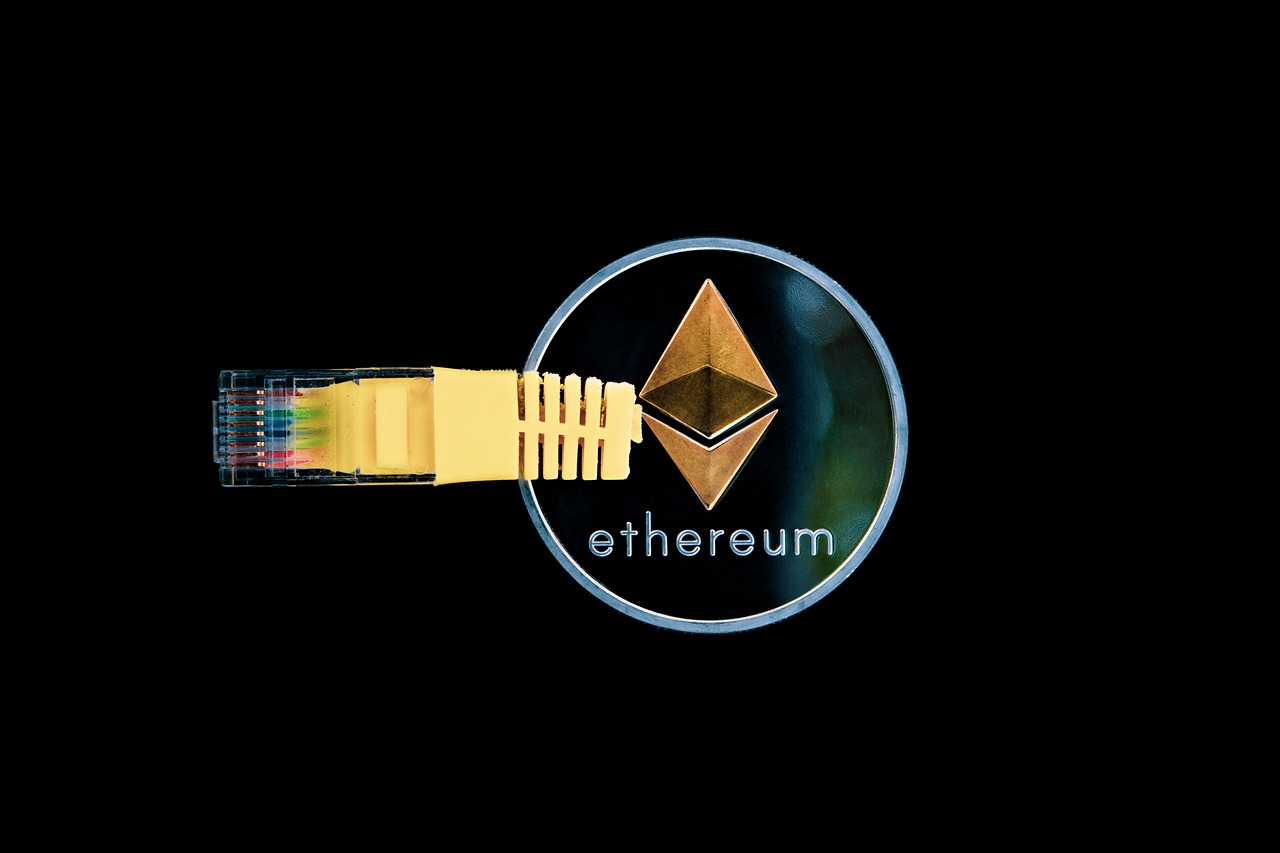 BROOKLYN, N.Y., Aug. 16, 2018 /PRNewswire/ — Today, The Ocean, an institutional-grade decentralised Ethereum and ERC20 token trading platform, opened to the public for live trading. Decentralized exchanges never take custody of traders' assets, unlike centralized cryptocurrency or traditional financial asset exchanges. This means assets can never be frozen or stolen, financial flows do not need to rely on inefficient middlemen, and there is no longer any risk of a Lehman Brothers collapse turning into a financial catastrophe. Bitcoin and blockchain technology promised to achieve this vision, but to date, it remains unrealized. According to The Ocean team, their product makes that brighter financial future a reality, thanks to superior technology, early regulatory adoption, and insight into the minds of both retail and institutional traders.
"The non-custodial exchange concept is a natural extension of cryptocurrency and blockchains, but due to a variety of technological and regulatory challenges, no one has successfully built the right platform – until now," said John Piotrowski, a former Goldman Sachs Vice President who is now co-founder and CEO of The Ocean. "We've taken the approach to build a properly regulated, high performance, institutional grade platform that replicates the centralized trading experience and offers the full suite of services traders of all types expect, but in a no-risk way."
At launch, The Ocean offers:
11 token pairs available for trading
Deep liquidity with several market making partners
Best-in-class low latency execution, as measured by independent third parties
Fiat to crypto conversion with TrueUSD
Piotrowski continued, "We think the most successful companies in the cryptocurrency space will be those who build the right bridges to a decentralized financial future, and that eliminate unnecessary cost, time, and risk. We're working actively with regulators, institutions, and the blockchain community to become a regulated financial exchange that lists all types of cryptocurrencies and tokenized financial products. Although this process will take time, we're excited to announce our offerings and partners in the coming weeks and months."
About The Ocean: The Ocean is a decentralised (non-custodial) Ethereum and ERC20 token trading platform. Unlike centralized cryptocurrency, stock, or other asset exchanges, The Ocean never takes possession of anything traded on its platform. Instead, users trade directly with each other, wallet to wallet, and all trades settle directly on the Ethereum blockchain.
*Readers should do their own due diligence before taking any actions related to the promoted company, product or service. BitcoinAfrica.io is not responsible, directly or indirectly, for any loss or damage caused by or in connection with the use of or reliance on any content, product or service mentioned in this press release.*
The World's First Hybrid Cryptocurrency Trading Platform Goes Live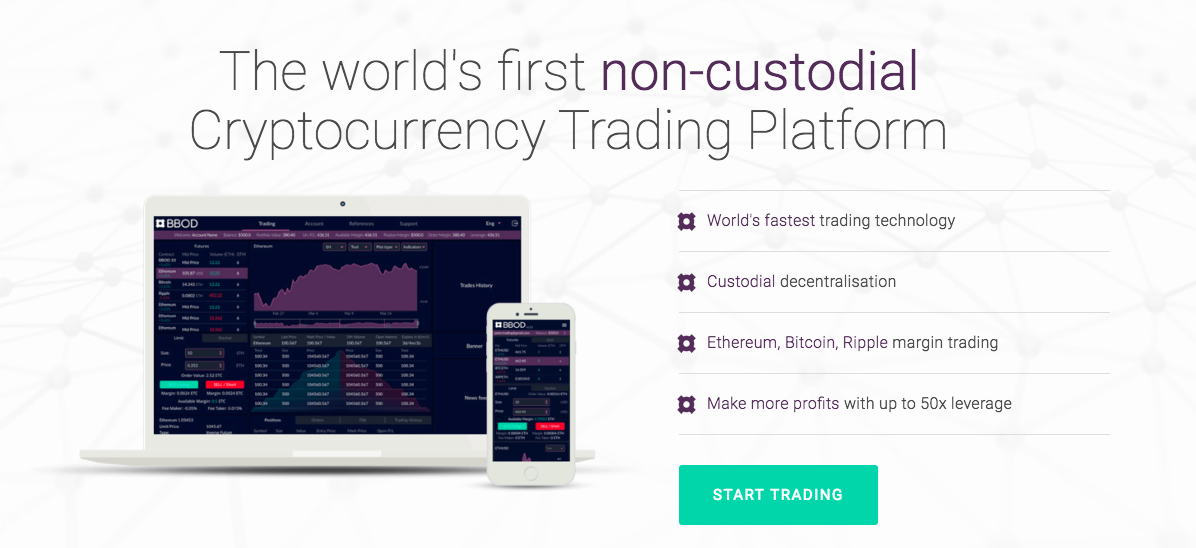 LONDON and SEOUL, South Korea, Aug. 15, 2018, /PRNewswire/ — Traders around the globe now have access to the world's first hybrid cryptocurrency trading platform, Blockchain Board of Derivatives (BBOD), which launched Friday, 3 August in partnership with GMEX Fusion Technology Suite.
When BBOD's co-founder and CTO Chris Urbanowicz first pitched his vision of creating a hybrid cryptocurrency trading platform eight years ago, potential investors laughed in his face. At the time, he was one of the few people who saw the full potential of blockchain technology. Now, the trading community calls him a "tech wizard."
Urbanowicz, who earned his Ph.D. in econophysics, had devoted his academic and professional career to traditional economics and quantitative trading, but he knew he wanted to do something different – something that had never been done before. Despite the pessimistic response he received in the beginning, he didn't give up. As time went on, he began finding other early-adopters and like-minded economists who understood his vision. After years of planning, development, and funding, Urbanowicz and his team finally launched the world's first hybrid cryptocurrency trading platform.
What is a hybrid cryptocurrency trading platform?
Until now, cryptocurrency traders have had to choose between centralised and decentralised trading platforms, with no options in between. Centralised exchanges process transactions quickly, but expose traders to security risks by requiring them to give up custody of their funds. Decentralised platforms offer enhanced security by keeping traders in control of their funds, but lag repeatedly and offer limited trading options.
However, this launch marks the beginning of a new take on trading – the hybrid approach. Blockchain Board of Derivatives' hybrid trading platform combines the speed of centralisation with the security of decentralisation.
How does it work?
In order to keep traders in control of their funds, Urbanowicz and his team designed a unique custody solution: the smart contract wallet system. Using this system, each trader creates their own wallet designed specifically for trading on BBOD. The platform then connects the smart contract wallets to its high-speed centralised matching engine based on GMEX Fusion Technology Suite, which processes 1,250,000 orders per second with an average latency of 75 microseconds. This allows traders to stay in control of their funds without experiencing the lags and delays associated with entirely decentralised platforms.
Trading Ethereum, Bitcoin and Ripple on BBOD
Blockchain Board of Derivatives also offers a wide variety of leveraged peer-to-peer contracts, including:
Ethereum-Dollar Perpetual
Ethereum-Dollar Futures
Bitcoin-Ethereum Futures
Ripple-Ethereum Futures
BBD Tokens
Further, the platform's native BBD tokens allow traders to save up to 20% in fees. By combining the advantageous elements of leverage trading with the security of decentralised custody, Blockchain Board of Derivatives gives traders the potential to maximise profit whilst minimising risk.
A Vision Comes to Fruition
"I am so filled with happiness and gratitude for everybody who worked with me to develop this trading platform," said Urbanowicz. "In 2011, nobody believed in my vision. Now, people all over the world trade on BBOD. It started as a dream, and it grew into a global movement. As we reflect on the past and move forward into the future, the team and I have made it our personal mission to continuously develop the platform. We're constantly testing it, improving it, and looking for new ways to make it better each day. This is our journey. Through bold innovation and relentless perseverance, BBOD will continue to flourish as a platform, a team and a community."
BBOD's groundbreaking combination of decentralised custody, leverage trading, and high speed marks a new day in the world of cryptocurrency trading. Furthermore, it proves that with the right team, a powerful vision, and a whole lot of hard work, just about anything is possible.
Hirander Misra, CEO of GMEX Group and Chairman GMEX Technologies commented, "We are delighted that BBOD are now live with our latest GMEX Fusion Technology Suite encompassing an exchange trading platform, with full crypto asset support and blockchain integration, to trade Ethereum based derivatives with a combination of ultra-fast order matching, security of funds and full facilitation of margin trading." He added, "We are looking forward to continuing our work with BBOD to continue to enhance their unique cryptocurrency derivatives Exchange."
Contact Information
Hubert Olszewski, hubert@bbod.io 
Marcella Merigo, marcella@bbod.io
*Readers should do their own due diligence before taking any actions related to the promoted company, product or service. BitcoinAfrica.io is not responsible, directly or indirectly, for any loss or damage caused by or in connection with the use of or reliance on any content, product or service mentioned in this press release.*
BITBOX Exchange Adds TRON (TRX) as LINE Expands Cryptocurrency Businesses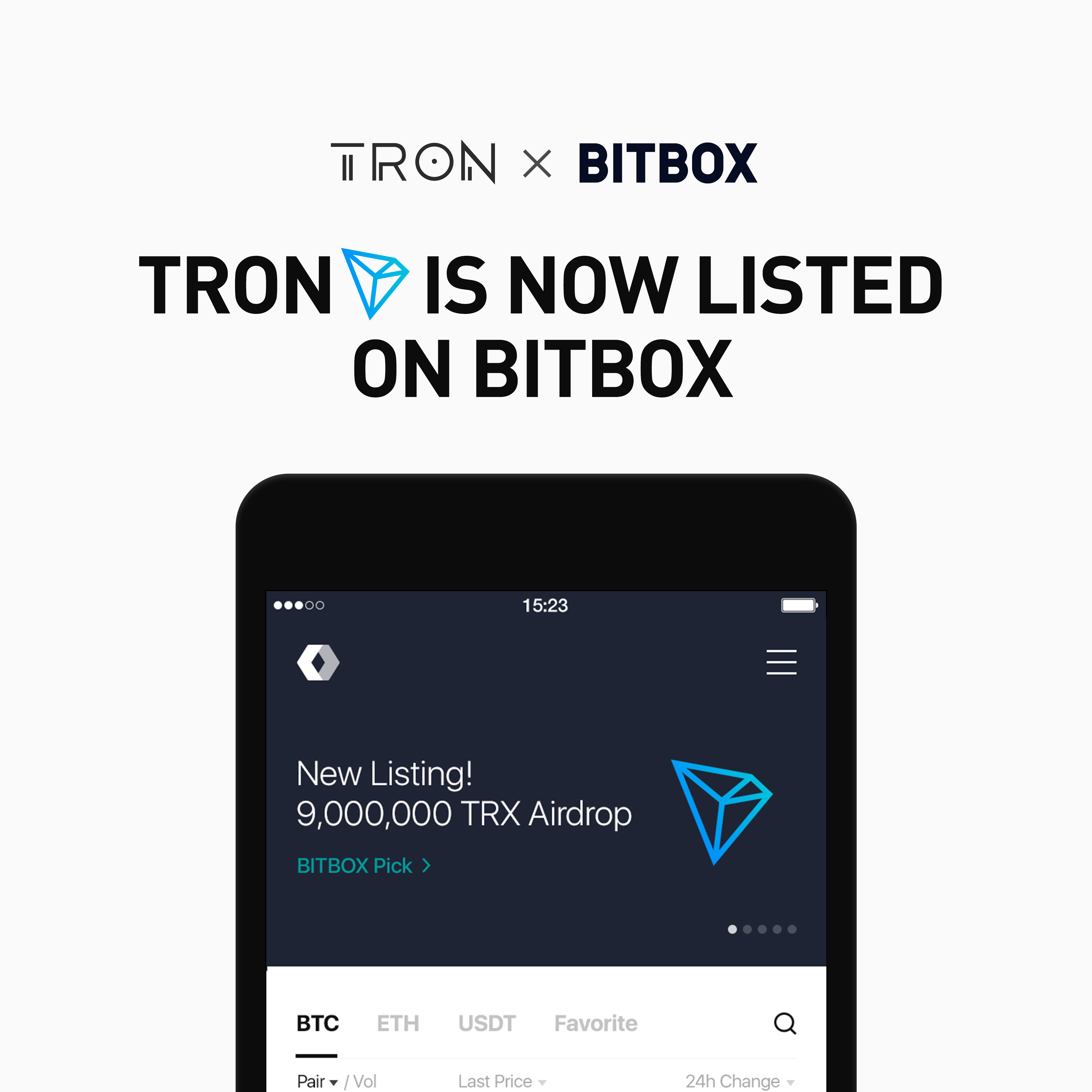 TOKYO – August 15, 2018 – LINE Corporation announced today that it has added TRON (TRX) to BITBOX, LINE's recently launched cryptocurrency exchange. TRON (TRX), a global decentralized blockchain platform, is the first coin project to pass the review process by the BITBOX open-listing committee.
The open-listing committee and review process is part of BITBOX's principle that all projects in the cryptocurrency community deserve an equal opportunity to be listed on the exchange. BITBOX is now accepting applications from other coin projects that want to join the exchange and that are prepared to undergo a thorough evaluation process. 
The listing of TRON (TRX) – available for trading now on BITBOX – also shows LINE's continuing commitment to diversifying its customers' coin options and developing its cryptocurrency exchange business. As a user-centered exchange, BITBOX is focused on expanding the range of options available for its customers, while also providing efficient and secure cryptocurrency services.
In addition, to celebrate TRON's listing on BITBOX, 9 million TRON coins will be airdropped to users on BITBOX, in a promotional event running until August 22. 
TRON is dedicated to building the infrastructure for a truly decentralized internet. Since its successful Testnet launch in March 2018, TRON has followed with a series of achievements, including Mainnet launch in May, network independence in June, and testnet virtual machine launch on Testnet in July. That same month, TRON acquired BitTorrent, a pioneer in the decentralized services.
"Integrating TRON (TRX) with BITBOX will enable us to connect with the world's fastest-growing blockchain project," said Youngsu Ko, CEO of LINE Tech Plus, LINE's Singapore-based subsidiary that operates BITBOX. "TRON has a solid tech platform, especially now it has joined forces with BitTorrent. We look forward to building a strategic partnership with TRON and offering our users the best experience available in the cryptocurrency space."
"We are very excited to partner with LINE on their launch into the cryptocurrency space," said Justin Sun, founder and CEO of TRON. "We will use our expertise in the industry to help LINE provide fast and secure cutting-edge crypto exchange services. By joining this vibrant project, we aim to reach a broader audience, extend our services to mobile, and connect the dots with our other products, which have more than 100 million users (BitTorrent, Peiwo, etc.). We are looking forward to working further with LINE on more product integration."
Token venture fund launched by unblock corporation
In another measure to develop a blockchain startup ecosystem, LINE's subsidiary unblock corporation recently established "unblock ventures ltd.," a corporate token venture fund. Unblock ventures focuses on token investments and has a capital commitment of USD10 million, made by LVC Corporation (another LINE group company). Additionally, unblock ventures' token fund is expected to expand in the future, according to the growth of the blockchain market.
By launching this new corporate token fund, LINE is aiming to boost the development and adoption of cryptocurrencies and blockchain technology. As such, LINE is one of the first publicly traded corporations to formalize token investments through a corporate fund.
■unblock ventures ltd. Overview
·       Name: unblock ventures ltd.
·       Representative: Heewoo Lee, CEO
·       Location of incorporation: Hong Kong
·       Established: July 2018
·       Sole investor: LVC Corporation
·       Fund management: unblock ventures ltd.
·       Investment type: Token Venture Fund
·       Investment areas: Blockchain startups
·       Capital commitment: USD10,000,000 
About LINE Corporation
Based in Japan, LINE Corporation (NYSE:LN/TSE:3938) is dedicated to the mission of "Closing the Distance," bringing together information, services and people. The LINE messaging app launched in June 2011 and since then has grown into a diverse, global ecosystem that includes AI technology, fintech and more.
About unblock corporation
Based in Korea, unblock corporation is a subsidiary of LINE Plus Corporation, specializing in blockchain technology. Since its launch in April 2018, the company has been tasked with designing a token economy, performing market research on cryptocurrencies, and developing an accelerator program.
Media Inquiries
LINE Global PR: dl_gpr@linecorp.com
*Readers should do their own due diligence before taking any actions related to the promoted company, product or service. BitcoinAfrica.io is not responsible, directly or indirectly, for any loss or damage caused by or in connection with the use of or reliance on any content, product or service mentioned in this press release.*