"Bitcoin has huge potential in Africa." – An Interview With BitHub Africa's John Karanja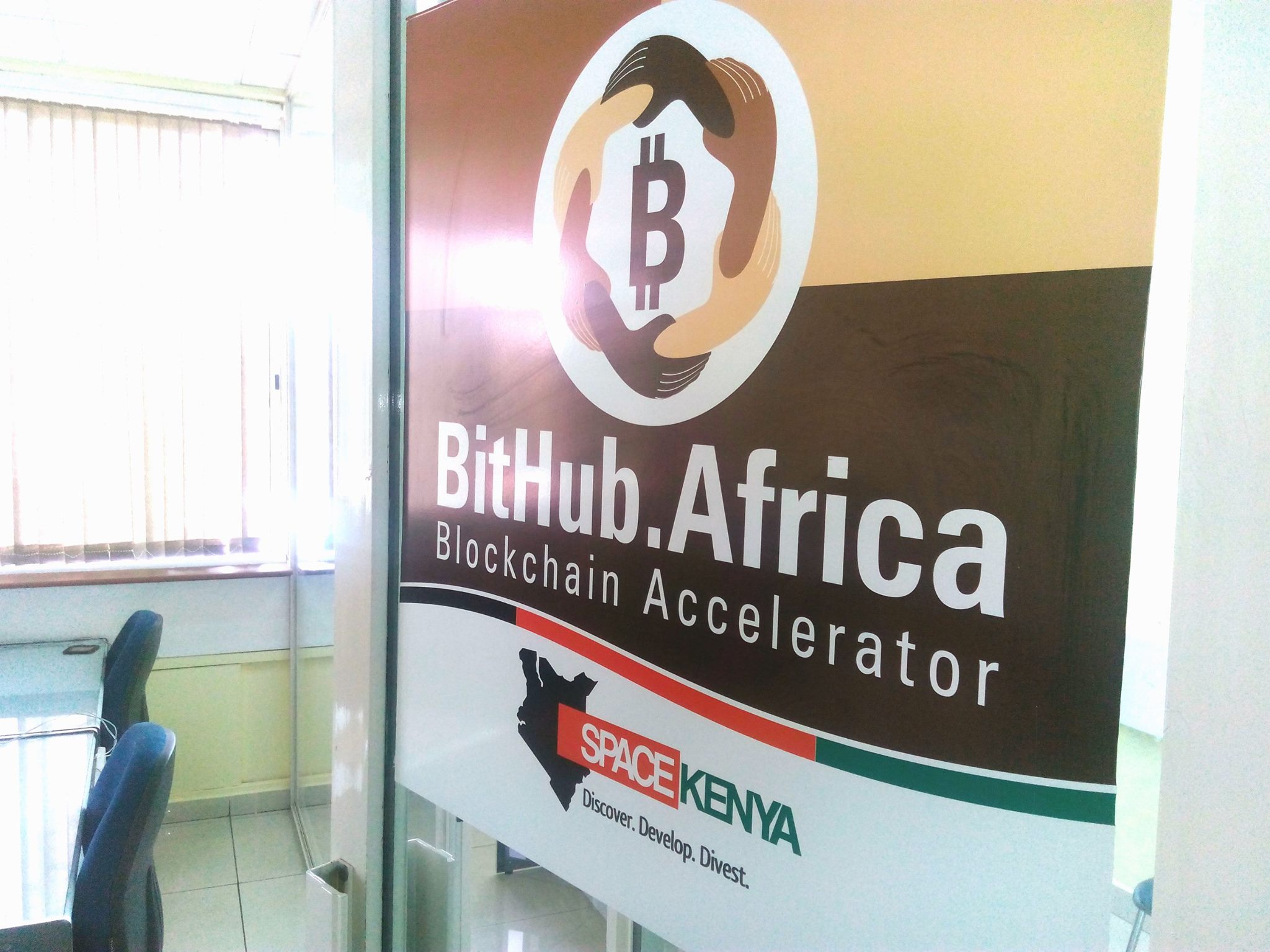 On the 25th of August, I had the pleasure to interview BitHub Africa's founder John Karanja in his office in Nairobi. During our conversation, we discussed the potential and the challenges of bitcoin adoption in Kenya and Africa.
BitcoinAfrica.io: How do you see the current situation for bitcoin in Kenya and Africa in general?
John Karanja: I think bitcoin is still in the early stages, even beyond Africa. In Kenya, we see bitcoin adoption is mainly with speculators and traders who are buying and selling bitcoin to make money. Volumes have been growing over time. I think it's about 10 million shillings weekly, which is around $100,000 traded every week on the peer-to-peer platform LocalBitcoins.com.
BitcoinAfrica.io: Is LocalBitcoins the main exchange used in Kenya?
John Karanja: Yes, it is. Bitcoin in Kenya is still are a very early stage. There are start-ups that have come and gone because it appears that bitcoin is not ready to scale amongst the average person here. Hence, it's not going to compete with the mobile money system M-Pesa, for example, at least in the short term.
I think what we're seeing is now more focus shifting to blockchain technology, being used in other use cases like identification systems, data storage or smart energy. We're applying ourselves in these different areas to see which are the most viable and we will then launch our projects after doing so. In fact, we've produced a report on blockchain opportunities in Africa that goes into depth on that subject. The report, titled The African Blockchain Opportunity, was officially launched at the AITEC Summit in Nairobi on the 31st of August. The reason we produced the report is to provide the information about the potential opportunities that the blockchain technology is creating in Africa for entrepreneurs.
That's where we are at the moment. We'll probably launch our first project in early 2017 using the blockchain. So far, our work has primarily been focused on research and development here at BitHub.
BitcoinAfrica.io: To touch on the point you made about the move away from bitcoin to the blockchain. Do you think that, while the initial bitcoin in Africa story was remittance and supporting the underbanked population, there is a move away from that to a focus on the blockchain for commercial users as it very much is in the Western world now? 
John Karanja: I'd say they'd go in parallel because bitcoin has a lot of inherent advantages over any other secondary blockchain platform, in that it's the most secure, it has the largest user base, it has a lot of liquidity and there's money going in. But in terms of the user experience, it's not quite mature yet. However, there are a lot of people working on improving that. So I think that will eventually be resolved but the technology is so disruptive that it can be applied to so many areas, some of which are fairly simple like storage of data, for many small enterprises getting cloud systems or complying with KYC. For these types of systems, the cost is often quite prohibitive. So what the blockchain can do is streamline that and open access to everyone. Identifying a customer, then also supplying him the products and enabling payment. So the blockchain can cover that whole process from start to finish. I see both bitcoin and the blockchain moving together.
BitcoinAfrica.io: Do you think bitcoin remittances will still be a growth market in Africa? One thing that you have now is there are so many low-cost remittances services, such as World Remit, TransferWise and CurrencyFair. Do you think that because of them, bitcoin for remittances is not going to be such a big growth market anymore as the cost of exchanging bitcoin back into local African currency can be quite high at times when using peer-to-peer exchanges as Citigroup pointed out in a recent research piece?
John Karanja: Bitcoin is not the clear winner yet when it comes to remittances. However, it is very much a possibility that it will be integrated into the background. For example, WorldRemit could end up using it for settlements, rather than pushing customers to use bitcoin. And we shouldn't forget that there is still huge risk associated with bitcoin as its infrastructure is still relatively underdeveloped.
At the end of the day, it's a protocol, it's not an application. I don't think anyone can say for sure bitcoin is dying or Bitcoin will succeed. But there's also the possibility that we'll see better technology rising very quickly and learning from what Bitcoin has been able to achieve.
BitcoinAfrica.io: Aside from Kenya, Nigeria, Ghana and South Africa, which country do you think will be the next African country to witness a reasonable rate of bitcoin adoption and the growth of a local bitcoin ecosystem?
John Karanja: I think those are the main countries. Possibly we could also see Rwanda because Rwanda has a very aggressive education platform that is aiming to leverage technology. I think that's one country that's usually left out, but it's mostly those countries that have already advanced in terms of the internet and social media adoption. You can just look at Facebook statistics and see the countries where Facebook is heavily adopted. Those will be the likely next adopters of Bitcoin.
BitcoinAfrica.io: I read about how the telecoms giant Safaricom banned Bitcoin on their mobile money platform MPESA. Do you think that the "Safaricoms" in the other African countries will also try to hinder Bitcoin innovation to prevent their mobile payments systems from disruption?
John Karanja: That's a good question. I'd say right now, ironically, more Bitcoin is traded using M-Pesa than ever before because of LocalBitcoins. They wouldn't really be able to stomp it out but what they'd be able to do is restrict other centralized entities from using bitcoin as a platform to scale because obviously, they would be potential competition to them.
There may be room for telecoms innovating using bitcoin, but that would be very risky because bitcoin and other cryptocurrencies seem to work best in a peer-to-peer format because the risk is distributed as much as possible. If I'm sending you Bitcoin you send me M-Pesa, it's just me and you. The counterparty risk is between me and you. It's not in a centralized place that can get hacked. My guess would be that peer-to-peer platforms are where Bitcoin would dominate.
I don't know if you saw the President signed the law that caps the interest rates at 14%?
BitcoinAfrica.io: Yes. I read that.
John Karanja: That's the kind of situation that can now allow for bitcoin to triumph because the banks will not be too interested in micro-lending and may wish to partner with fintech solution providers to provide liquidity in that market segment. Therefore, people will now move more towards peer-to-peer or social lending platforms. I think in a peer-to-peer world bitcoin could dominate. The question is how simple can the peer-to-peer applications become? Because the peer-to-peer ecosystem is not really developed enough to be a safe and secure way to transact in digital currencies.
BitcoinAfrica.io: What are your thoughts on Ethereum and what do you think about ether from an investment point of view?
John Karanja: We did a study on it. It's in the report. I believe Ethereum will have much more challenges than Bitcoin because they've used a high-level computer programming language called Solidity that essentially allows you to program 'what if' statement. But now, as they've realized from the Dao attack, by doing so that they opened so many vulnerabilities for attacks. For them to plug that, as a developer, I see that being more difficult than using a low-level platform like bitcoin where the rules are fixed. There are few rules and they are fixed. On the bitcoin platform, there's no variation on what can happen. We know what can happen on that platform.
Ethereum, I would call ambitious but the advantage they have is they are secure. They have a good amount of miners behind the network. They've managed to attract enough interest in terms of safeguarding and keeping the platform that if they figure out their niche, it could advance blockchain technology even further.
BitcoinAfrica.io: My last question is about The African Blockchain Opportunity report that you have published. You mentioned it briefly earlier. Could you elaborate on it, please?
John Karanja: Essentially the whole idea behind the report is to provide a manual that anyone can pick up, whether it's a developer, a bitcoin enthusiast or an entrepreneur and read up on areas of interest. It covers the technical aspects of bitcoin and the blockchain technology within an African context.
There are also a couple of chapters on fintech and we also have linked several developer resources. A developer can go and look at the source code and then try to either contribute or fork it and develop it as an application. We're now going to be using that for our training curriculum. Then hopefully the idea is to have a second edition maybe in one or two years from now with updates.
BitcoinAfrica.io: Thank you for taking the time to conduct this interview.
If you want to find out more about BitHub Africa visit their website and if you would like to purchase the report The African Blockchain Opportunity click here or on the banner on the right. If you would like to reach out to John directly, you can find him on Twitter at @BitHubAfrica. 
The Top 5 African Countries That Are Embracing Bitcoin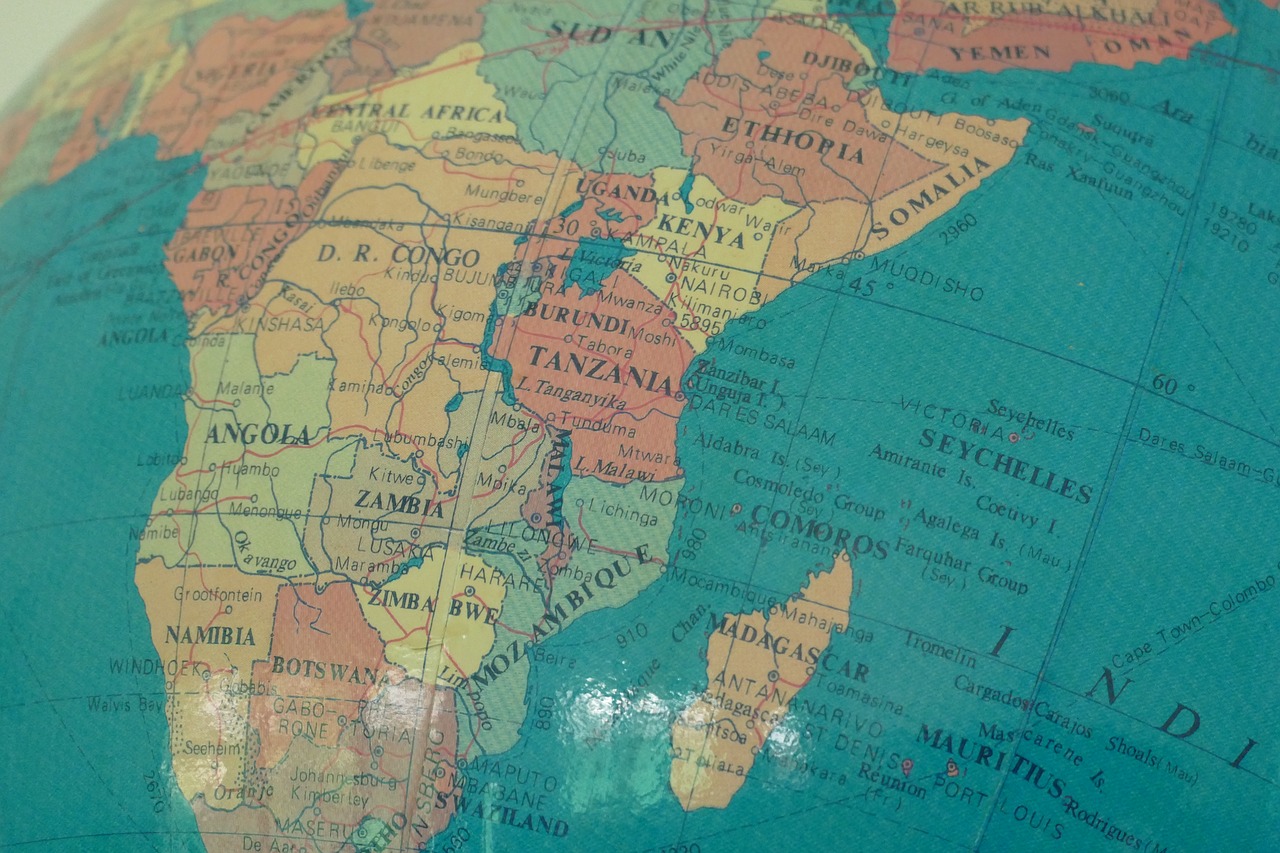 Bitcoin tends to polarise opinions between sceptics and believers, with almost no room for the middle ground. However, there's a substantial demand for bitcoin and other cryptocurrencies in many Africa countries.
Do a quick search on Google Trends and you will see three African countries in the top ten of global search interest for the term "bitcoin." This is a testament to the embrace of bitcoin in a number of leading African economies.
In this guide, you will discover the five leading bitcoin economies in Africa that have the most demand for digital currency as well as the most active local cryptocurrency communities.
South Africa
Bitcoin is popular among South Africans. According to their search interests on Google, they top the ranking for bitcoin. One particular group bitcoin appeals to is millennials. South Africa has a lot of them. Young people between the ages of 15 to 34 years old make up 20.6 million people – 35.7 percent of the total population, according to Statistics South Africa's 2018 mid-year population estimate report. Combined with the fact that the country has one of the highest internet penetration rates in Africa, the country has become a sweet spot for many cryptocurrency exchanges.
The online multi-asset broker, eToro, reported a 671 percent increase in new users trading between January and November 2017, and a 574 percent increase a year before. LocalBitcoins, one of the largest peer-to-peer (P2P) bitcoin marketplaces in the world, saw over 600 percent increase in trading volume between January and December 2017, according to data from CoinDance.
The latest report by Ecobank on the state of cryptocurrency regulation in sub-Saharan Africa shows only two – South Africa and Swaziland – have a favourable stance on cryptocurrencies. The bank analysed 39 African countries.
The South African Reserve Bank has stated that virtual currencies pose no significant risk to financial stability, price stability or the National Payment System.
Africa's second-largest economy has been struggling to stand on both feet for the past two years; the economy has refused to grow. In light of this, bitcoin has become a haven from the political and economic turmoil.
Nigeria
In Nigeria, many local traders and activists believe this is an opportunity to liberate themselves from a flailing economy using digital currencies and blockchain technology.
The main driving force for Nigeria's strong bitcoin adoption could be tied to the prolonged dollar shortage in the country in 2016 and 2017. The government had devalued the currency and inflation was at rising rapidly. Bitcoin was a viable means for Nigerians to work around the lack of access to foreign exchange and also preserve their money from being eroded by inflation.
In the week of August 19, 2017, LocalBitcoins' trading volume crossed the 1 billion naira mark (about $360 million) in Nigeria. The exchange's weekly trading volume has not traded less than that amount since then. Local crypto exchanges have also been on the rise in the country giving more people access to a broader range of cryptocurrencies.
Zimbabwe
The situation in Nigeria is not too dissimilar from Zimbabwe. A cash-strapped economy, failing currency and depleted foreign exchange markets saw locals turn to bitcoin as a store of value. Golix, the leading crypto exchange in Zimbabwe, says it processed bitcoin transactions worth around $1 million during October 2017. The price of bitcoin had once risen more than double the average price in other countries in 2017.
However, in 2018, the relationship between financial regulators and crypto businesses have been strained. The Reserve Bank of Zimbabwe (RBZ) decided to ban all local financial institutions from servicing cryptocurrency businesses. There have been court cases and more back and forth between the country's leading crypto exchange, Golix and the RBZ, but as it stands it is difficult for local exchanges to operate within the country's borders.
Young Zimbabweans – desperate to overcome the foreign currency and liquidity challenges plaguing the country – have found innovative ways around the ban though. Recently, Cryptogem Global defied the ban and opened a branch in Zimbabwe's capital, Harare. Remitano and LocalBitcoins have also been servicing crypto fans in Zimbabweans.
Kenya
A Citibank research in December 2017 ranked Kenya among countries with the largest bitcoin holdings worth $1.63 billion, approximately 2.3 percent of the GDP.
The East African country has one of the highest bitcoin trading volumes in Africa. The weekly trading volume on LocalBitcoins jumped by almost 429 percent in 2017 and has only dipped by 19 percent this year despite bitcoin losing two-thirds of its value.
Also, local innovators have launched cryptocurrency systems to support payments and cross-border transactions, as embodied by initiatives like BitPesa.
Kenya is also one of the few countries in Africa with a Bitcoin ATM. Others are Zimbabwe, South Africa, and Djibouti.
Ghana
Ghanaians began the year 2018 with a statement from the Bank of Ghana (BOG) cautioning the public about the use of bitcoins.
The central bank also expressed an interest in introducing cyber security guidelines to guide the use of digital currencies in the country. The central bank presented a bill referred to as Payment Systems and Services Bill to the Ghanian parliament. The BOG also hailed the potential of the technology behind bitcoin, blockchain.
A report earlier in 2018 shows Paxful, one of the prominent P2P exchange in Africa, monthly bitcoin volume in Africa is now around $40 million. The company's most active locations are Nigeria and Ghana, the second and third largest markets respectively.
There are also several local bitcoin and blockchain startups, such as Bitland and BTCGhana.
South African Man Beaten And Tortured to Give Up Bitcoin Holdings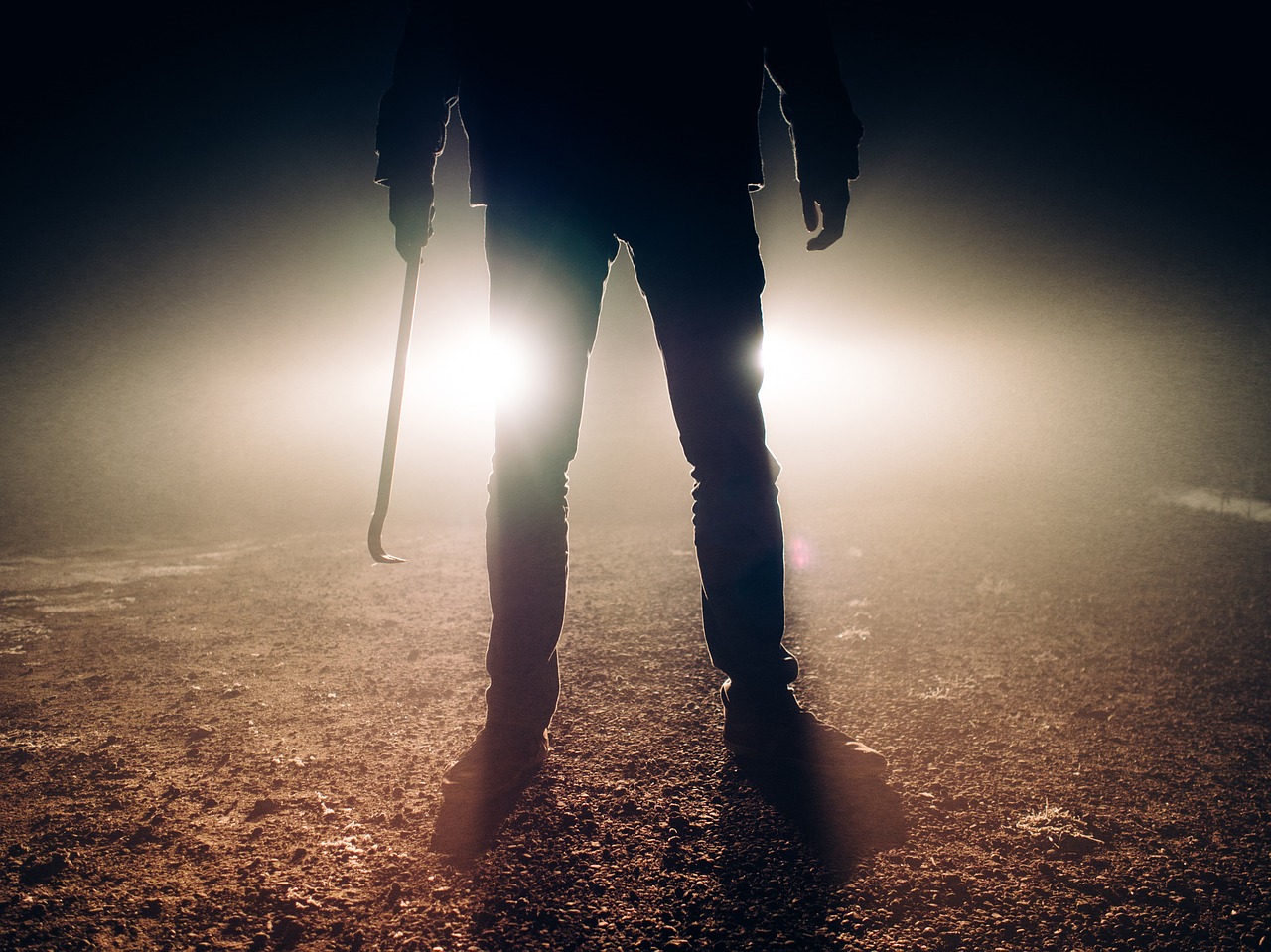 A South African bitcoin trader was reportedly drugged, beaten, and tortured by assailants who wanted to gain access to his bitcoin holdings.
Facebook Invitation Led to Torture and Bitcoin Theft
According to local media, the incident happened on November 16 after the victim was invited by a man he met on Facebook to give a presentation on cryptocurrency. The same man who had invited him was present when the victim arrived with six other people in the room.
Identified only as Andrew, the victim trustingly entered the residence of his attackers in the afternoon. It was at this point that someone approached him from the back and covered his face with what is presumed to be a drug-stained cloth that knocked him out.
After regaining consciousness he woke up in a different house and was surrounded by two women and three men. According to a report from the Meadowlands police, the victim was stripped of his clothing, tortured and assaulted.
Andrew also stated that the gang demanded his bitcoin password and his FNB (First National Bank) account details. All the while threatening to kill him and burning him with a hot iron if he failed to give up the information. He was at first reluctant to give up the information but gave in after they continuously tortured him.
After finally giving the details, he transferred R 800,000 ($57,789) worth of bitcoin to the account they provided him with. He also transferred a further R 100,000 ($7,224) from his bank account to their account. Apart from the bitcoin holdings and the money on the victim's account, the robbers also got away with R 3,000 ($216.53) in cash, two laptops, and two Apple iPhones.
After the theft, the gang of robbers blindfolded Andrew and dumped him off at Kliprivier Road in Johannesburg. He is currently in the intensive care unit recovering after sustaining burn wounds on his body.
Crypto Related Crimes Are on the Rise
Unfortunately, the downside of cryptocurrencies gaining so much popularity means that people who trade in it are vulnerable to attacks. Cryptocurrency theft is a lucrative business for criminals especially since it is difficult to trace transactions.
This is not the first crime and will be a far cry from the last, as scams involving digital coin are being reported more often and violent attacks on known bitcoin holders have increased since 2017.
Middle Eastern Bitcoin Exchange BitOasis Launches in Egypt and Morocco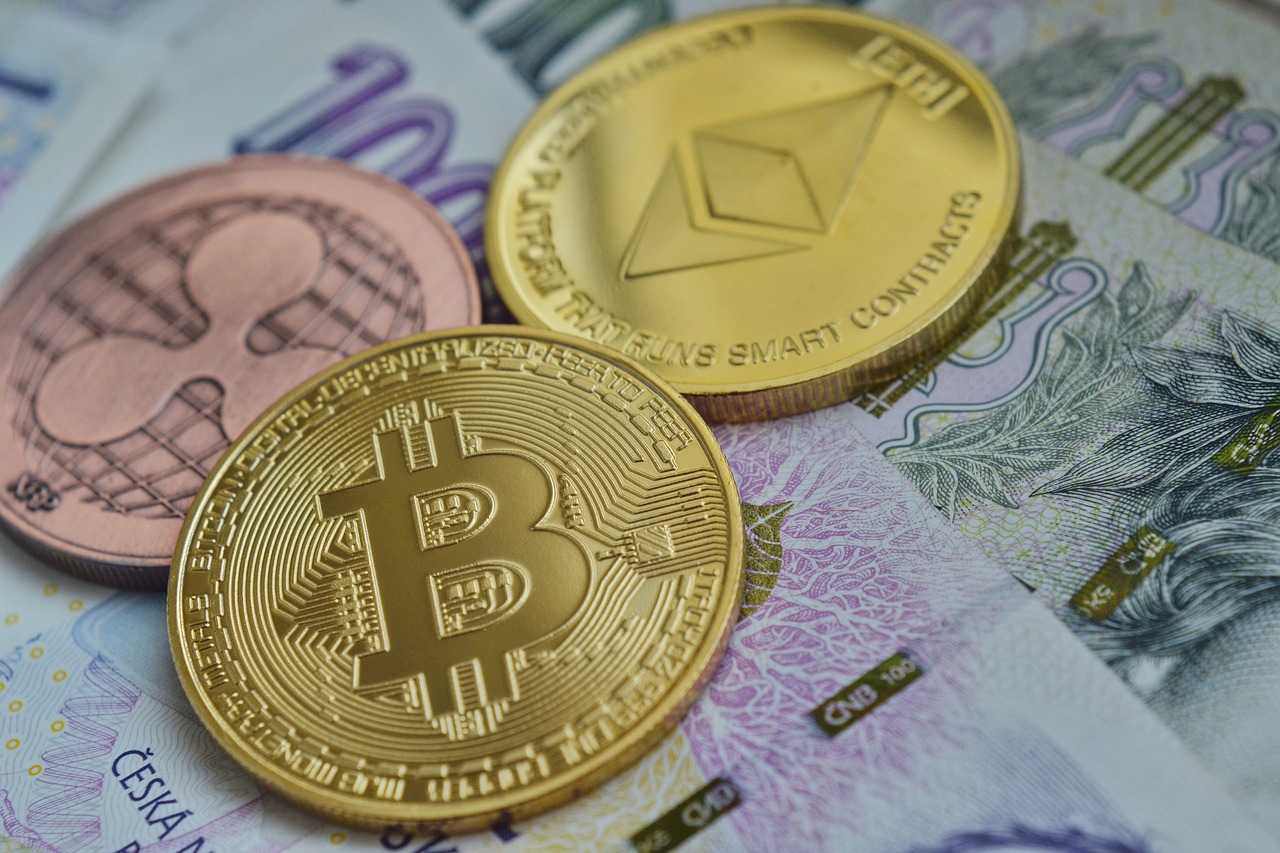 Dubai-based digital asset exchange BitOasis has announced that it has now opened its doors in Egypt and Morocco, expanding its operation to North Africa.
BitOasis Expands Into North Africa
BitOasis has been serving the Middle East as one of the first exchanges to offer cryptocurrency trading for local currency and has now decided to expand into North Africa to provide Morrocans and Egyptians with the opportunity to buy bitcoin (BTC) and other digital assets.
Despite the recent rise in interest of cryptocurrencies in Africa, Moroccan and Egyptian markets rarely make the news. While markets like South Africa, Nigeria, and Uganda have cryptocurrencies exchange services set up shop, the North African countries have largely remained underserved.
Part of the reason Morocco did not previously have any exchanges could be because transactions using digital currencies are considered de facto illegal. A year ago the Moroccan central bank, and the country's Foreign Exchange Office, Office des Changes, declared that transactions using digital currencies such as bitcoin constitute a violation of the country's exchange regulations.
Cryptocurrency enthusiasts in Egypt have been facing similar issues. From the Central Bank of Egypt asserting that no organisations have authority to trade bitcoin, to Dar Al Iftaa classifying cryptocurrencies forbidden by Islam, bitcoin has had no easy ride in the North African country. Still, there has been a growing interest in Egypt for blockchain technology as well as cryptocurrencies.
BitOasis is now an excellent alternative platform to peer-to-peer exchanges to buy bitcoin in Egpyt and Morrocco. Moreover, Egyptians and Moroccans are now also able to trade LTC, BCH, BSV, XRP, XLM, ETH, ETC, and ZEC.