South African "Whites-Only" Town Orania Creates Digital Version of its Local Currency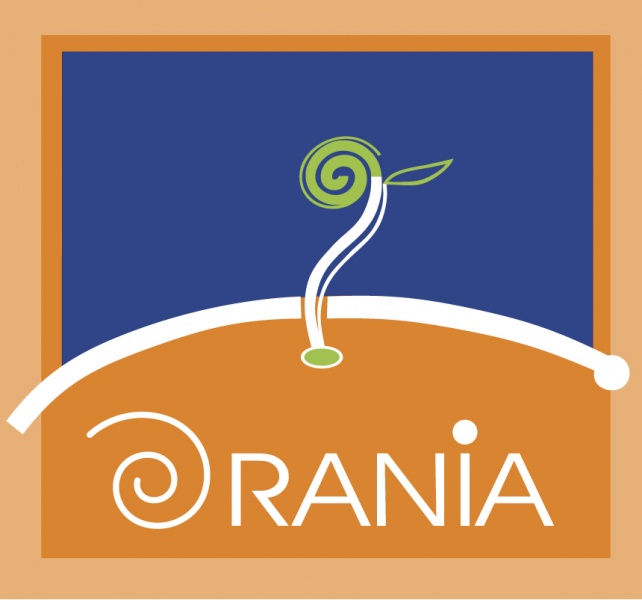 A small town in rural South Africa is seeking to experiment with a digital version of their local fiat currency. Orania is a self-sufficient enclave that was founded in 1991 after the end of apartheid legislation and has a tiny population of 1,400. The predominantly white town aims to use digital currency as a way of boosting its local economy.
Digital Upgrade of the Ora
The town introduced its own fiat currency in 2004 to increase spending and boost self-sustainability. The currency, Ora, functions as a voucher or token and users can enjoy discounts at town stores. While the currency is not recognised by the South African Reserve Bank, it can be traded for South African rands at a ratio of 1:1 within the town.
However, as a fiat currency, the Ora has a few drawbacks that are hampering its growth and acceptance. Top of which are printing and currency transfer costs. Orania's leadership are hoping the digital currency 'E-Ora' will eventually replace the paper currency that has been bogged down by transaction costs. By eliminating the fees involved in printing and minting, as well as transaction costs, more people will use the digital currency and thus boost the town economy.
Dawie Roodt a chief economist at the Efficient Group, a financial consultancy helping with the project, said in a BTC.info article,
"What we plan to do is to digitise the existing physical ora and replace it with an electronic one […] If you can reduce the cost of the transaction, you can boost economic activity quite substantially."
Should the plans for the digital currency succeed, Orania will join a small group of micronations that are also experimenting with digital currencies. For instance, Liberstad a privately run city in Norway has its own decentralised monetary system. Another example would be the free republic of Liberland, which is situated on the western banks of Danube and has bitcoin as its national currency.
A Digital Economy Case Study
While the town makes its foray into digital currencies, people view the town as a racist community as 97 percent of its population are white. The fact that Orania has strict laws about the ethical composition of their population and segregative admission laws in post apartheid South Africa has been a major source of controversy and has added to Orania's racist image.
However, despite the socially regressive policies, Orania, represents an interesting case study on the potential of digital currencies to transform local economies. For younger members of the town's population who are already used to online banking, a shift to a digital currency is eagerly anticipated.
Looking to emulate bitcoin, Roodt hopes the 'E-Ora' can in the future become a fully fledged cryptocurrency, competing against South Africa's rand. He said,
"The possibility is that we can soon have a new digital currency, which rivals the rand in South Africa, and the best part is nobody can stop us […] The only way to stop this is switching off the Internet."
Presently, the plan is to develop an online platform that will enable members to trade the digital Oras on their smartphones. Eventually, the physical Ora notes will be replaced by the digital version of the currency. For digital economists, it will be interesting to see what happens to an economy when fiat currency no longer exists.
4 Reasons Why Bitcoin Mixers Matter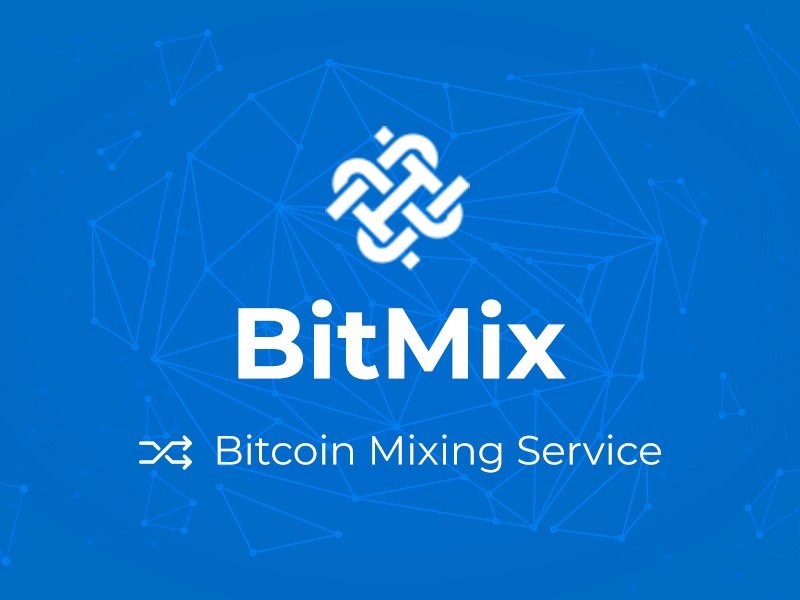 Bitcoin mixing services play an integral role in preserving Bitcoin user privacy today's Bitcoin economy. In this article, you will be introduced to Bitcoin mixers and why they are important.
What is a Bitcoin Mixer?
A Bitcoin mixer obscures the connection between Bitcoin transactions and Bitcoin users identity. Also known as a Bitcoin tumbler or mixing service, these platforms achieve this by combining the Bitcoin transaction of its users to make it effectively impossible to link Bitcoin transactions to their respective senders.  
An example of a popular Bitcoin mixing platform is BitMix. Service offers instant transactions by transferring funds to the destination immediately after confirmation from its stock of already mixed coins. This removes the long wait times associated with most Bitcoin mixers. Additionally, BitMix supports multiple languages, usage on the Tor network, instant transfers, and custom fee selection.
Also, BitMix ensures anonymity by requiring only minimum information. Transaction logs are deleted after every 72 hours to protect the user's privacy. What's more, BitMix allows you to mix other cryptocurrencies, such as Dash and Litecoin.
Why Bitcoin Mixers Matter
Bitcoin mixers provide a lot of utility for Bitcoin users. Below, you will find four reasons why Bitcoin mixers matter in today's Bitcoin economy. 
Bitcoin Transactions Are Not Anonymous 
The fairy tale that Bitcoin transactions are anonymous has been disproven on several occasions. Bitcoin transactions do not directly expose your identity but can be connected to it. Why? Because Bitcoin transactions are pseudonymous.
Unfortunately, the current financial landscape exposes us to several things that create a link between our transactions and our real-world identities. On cryptocurrency exchanges, for example, users are asked to submit their passport details for verification. This means that funds sent to or withdrawn from your account on the exchange can be tied to your identity. These certification processes take away your privacy. Also, these details could easily end up in the hands of hackers who could exploit this data.
Bitcoin mixers hide the origins of your transactions. In the case where a transaction is linked to your identity, it still doesn't give away the source and possible reason for the transaction.
Protect Your Personal Finance
Our personal finances are essential to us, even if we have nothing to hide. However, giving people an insight into our personal finances can have negative consequences. Bitcoin mixers can prevent this by making all our Bitcoin transactions completely private, removing any connections between our transactions and our personal wallets.
Every time you transact with a party, they gain data about your Bitcoin wallet. They can trace the address you sent the Bitcoin from to check the amount of Bitcoin you have and your other transactions. Also, by examining your inputs and outputs, they can predict other addresses you own, giving them more information about old transactions from your wallet.
Bitcoin mixing services remove the apparent connection between your address through the multiple transactions made during the mixing process. However, Bitcoin mixers do not eliminate the ability to verify transactions. Recipients can still verify the transactions between you and them but cannot gain insight into the size of your Bitcoin holdings. 
Censorship-Resistance
In a world where politics and the economy are closely intertwined, money is a political tool. Your ability to have access to your funds at any time gives you the opportunity to express your thoughts and beliefs without fear.
Bitcoin was created to give people the ability to move away from the prying eyes of states and various forms of financial censorship, such as seizing funds and freezing accounts. This has become more difficult since governments can track your transactions on the Blockchain and go after your digital funds kept in your wallet. 
However, this becomes impossible when Bitcoin mixers are used. Mixers give you complete privacy when moving funds or donating to a cause.
Blockchain Analysis Companies Are De-Anonymising Users
In recent years, tracking transactions on the Bitcoin network has become very popular. Exchanges, regulators, and other institutions work with companies that specialise in blockchain analysis.
These blockchain analysis companies use various methods to match transactions to real-world identities like matching a Bitcoin address to an IP address. This data gives these companies and their partners an overview of most transactions on the Blockchain.
Through the use of Bitcoin mixers, you can enjoy more financial privacy and do not have to worry about blockchain analysis companies snooping around in your business. 
Bitcoin mixers like BitMix.Biz are easy to use and worth it for users who care about their financial privacy. If you want to protect your transactional anonymity, it is probably wise to mix your coins here and there.
Factors Affecting Online Gaming In Lockdown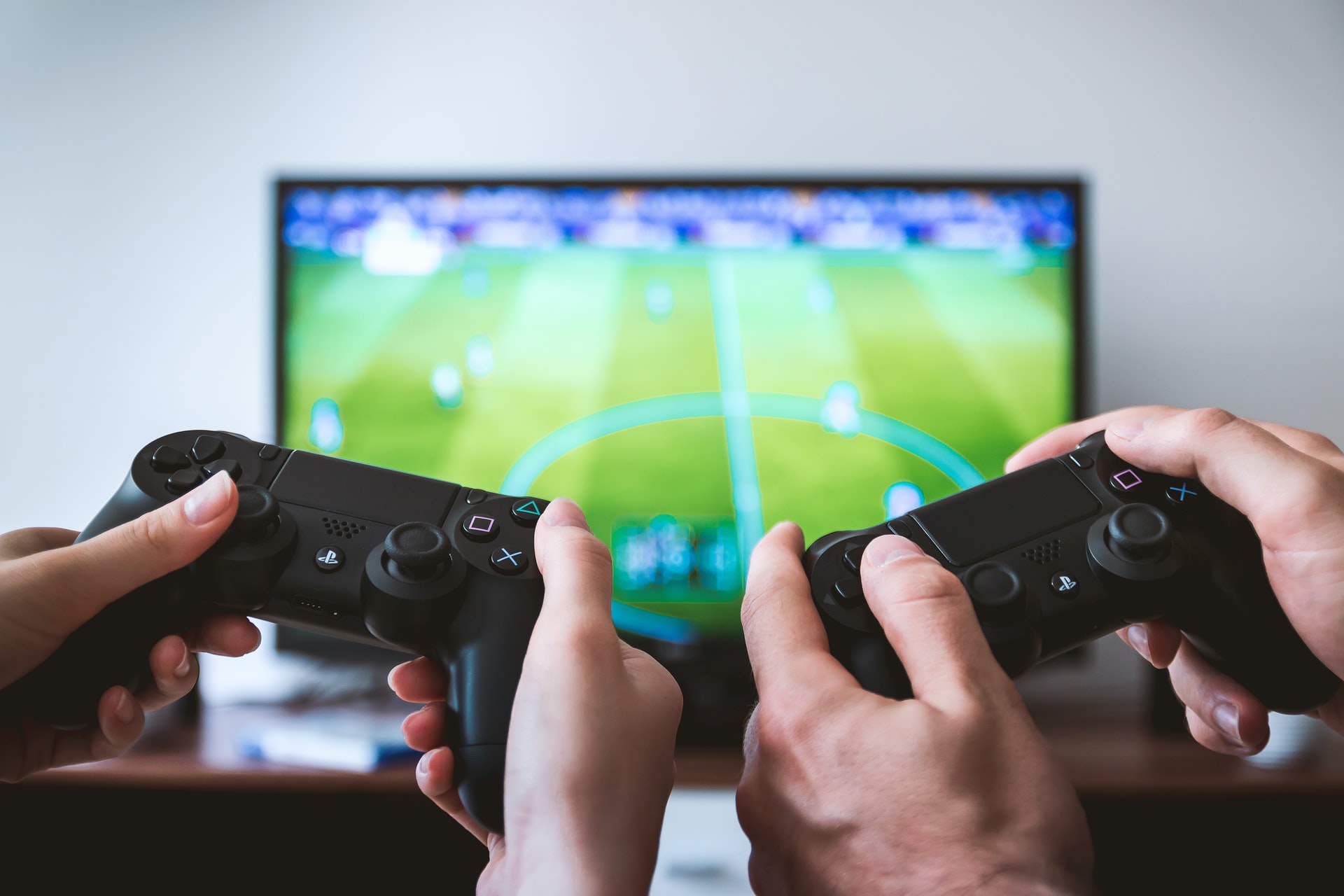 Mental health experts have seen a rise in video-game addiction during the Covid-19 lockdown
A solution is needed for gambling and online gaming to prevent long-term addiction
With much of the country and the world in lockdown, the number of people playing online games has exploded. It has become the normal way to pass time when locked in quarantine, and health officials have lauded it as a smart way to keep off the street. But has anybody looked into the real effects of online gaming and gambling?   
1. Gaming Addiction Increased During the Lockdown
Online video game addicts show the same signs as problem gamblers, with the usual characteristics like stress, anxiety, mood problems, isolation, and even depression. The risk of gaming addiction is at an all-time high, thanks to the Covid-19 lockdown that has got tens of millions of people stuck in the house with nothing to do – and plenty of bandwidth.
There are dozens of call centers run by the National Council on Problem Gambling, and they've all registered an increase in calls from people addicted to online games. Support groups have also had a higher number of patients relapsing – and this is happening all across the globe. But while gambling is presenting a public health emergency for the health sector, much of the focus is on tackling Covid-19, so that means staying at home.
2. Gamers in the U.S., Japan, And Italy Are Playing More During Lockdown
The World Health Organization has been pushing the same message- to stay at home and interact using the internet to prevent the spread of Covid-19. This has played a part in the growth of online gaming, as well as online casino gambling, which has become another problem in the current internet addictions. Having the option to go online and play games against people from all over the country (and the globe) is a good thing because it makes individuals feel that they don't have to leave the house to meet people. However, it is likely that the current lockdown will cause more people to become addicted to games like StarCraft and Counter-Strike.
At normal times, one out of a hundred people struggle with severe gaming addiction. But that figure could possibly double during the ongoing pandemic, and it's not clear how many of these people will drop the habit once the lockdown ends. We are likely to see changes in social dynamics even after the Coronavirus has been handled, and since people now want to impress each other online instead of in real life, gaming will become more normal (and problematic). 
3. People Bet on Online Gambling To Kill Boredom
There's only so much that one can do around the house. It's also worth mentioning that we are social creatures, so if physical contact won't do, then the next thing is to have fun online. Gaming platforms like Steam and Microsoft's Xbox have had record numbers these past few weeks. Verizon registered 75% growth in gaming usage on its communication network. For people who are prone to gaming and gambling addiction, this is the most anxious time. Games like Warcraft and others that don't have a structured end can suck you in and make it extremely difficult to disengage and go back to normal life.
The biggest reason given for the increase in online gaming and gambling has been boredom. People just don't have anything else to do, and it doesn't help that health experts are actively encouraging online gaming as a way to get through the lockdown.   
4. Online Gambling Risks During Covid-19 Lockdown
The world is very upsetting at the moment, and it's likely that we won't have immediate solutions for the economic effects of this lockdown, nor the mental health effects that come from the changes to our social lives and personal lives. Online gambling presents just one more problem that will come out of the Covid-19 era, and it's not yet clear what the outcome may be.
In the meantime, it is wise to avoid spending too much time on any one thing online, whether it's gaming or gambling on online casinos, which in itself may be worse than online gaming because you could end up broke. Here are a few tips for identifying a gaming addiction and seeking solutions:
Ask help from friends and family

Don't quit cold turkey

Count and record your total weekly playing hours

Don't encourage a negative mindset

Identify how severe your problem is

Accept responsibility for your addiction
Stay alert during this lockdown and pay attention to how you spend your time online. Gaming may be a cool way to spend time online, but there are many more things you can do that won't cause addiction – or disconnect you from the real world. Keep safe! 
Bitcoin Africa's Weekly News Roundup – April 10, 2020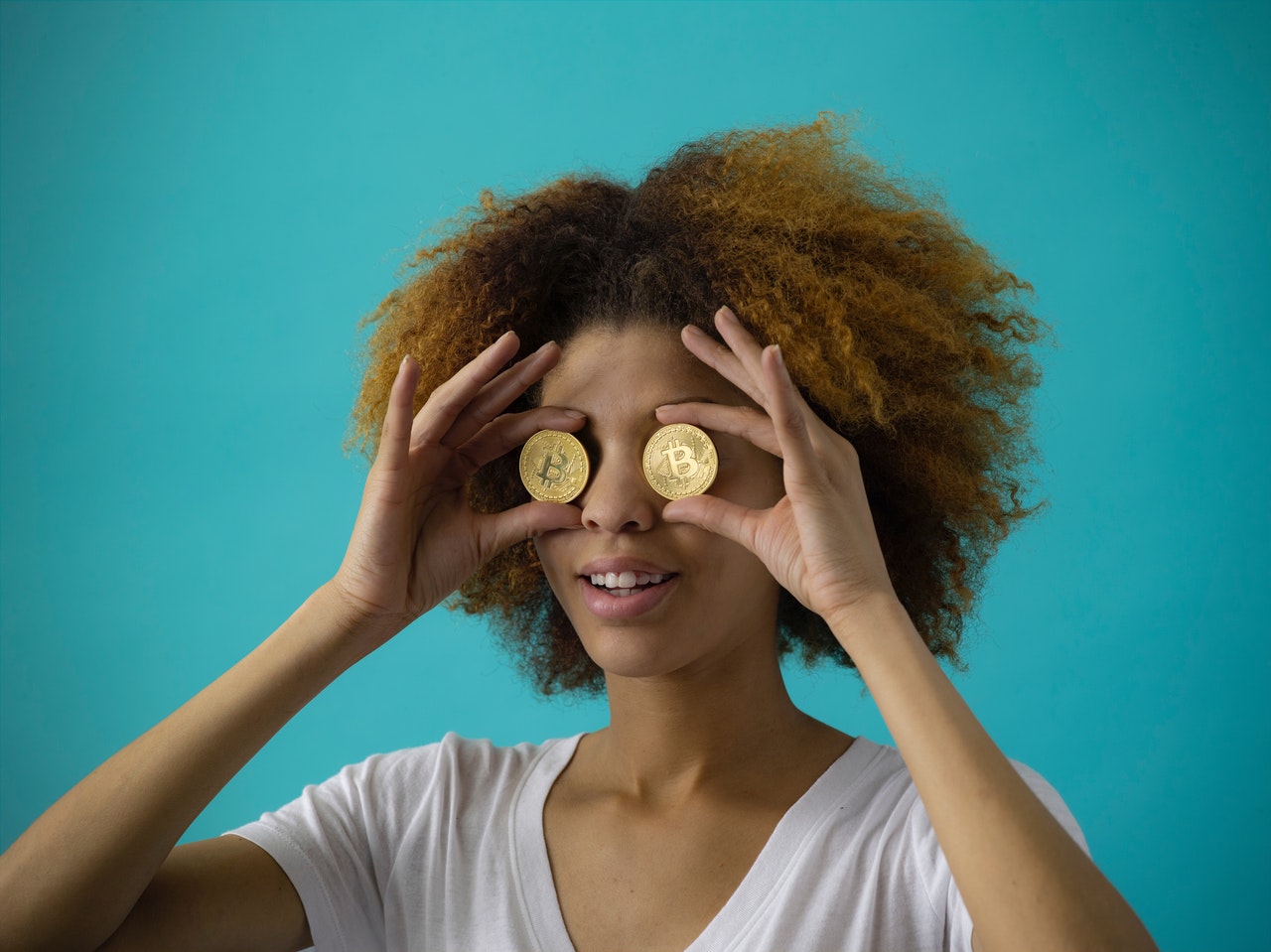 In Bitcoin Africa's Weekly News Roundup, we look at the biggest blockchain and cryptocurrency stories from Africa in the week leading up to April 10, 2020.
Here are our top picks!
Paxful Continues to See Growth in Africa
Paxful saw a 116 percent increase in trading volume compared to the same time last year, amidst the current COVID-19 crises.
This is particularly interesting not just because of the pandemic but also considering the current market conditions. In March, bitcoin experienced high volatility, which resulted in the sharpest 24-hour price drop since 2011.
Nigeria recorded a 15 percent increase, with Kenya following with a 7 percent rise in trading volume on Paxful. South Africa and Ghana recorded 2 percent and 1 percent growth in volume, respectively.
Data from P2P data platform UsefulTips shows Paxful is also seeing growth in French-speaking countries in Sub Saharan Africa. The seven-day volume chart indicates that the Central African Franc (used in the Central African Republic) and West African Franc are in the top seven currencies from Africa.
LocalCryptos Stakes A Claim in African Market
Continuing with developments from P2P platforms, LocalCryptos has also recorded strong growth on the continent in March.
According to data from LocalCryptos, Kenya recorded the biggest growth in Africa. At the beginning of 2020, the daily average of trades created from Kenya was 15. In March, the numbers increased by 300%, with an average of 60 trades per day.
Speaking to Bitcoin Africa, Micheal Foster, CEO of LocalCryptos, mentioned that majority of the transactions from Kenya are done through MPESA.
"On LocalCryptos, peer-to-peer crypto trading is growing faster in Africa compared to any other continent. In recent months, LocalCryptos trading activity across all of Africa has doubled. In the same time period, Asia and Europe grew by 30%. We're predicting that LocalCryptos' African numbers are going to double again soon as more Africans embrace blockchain technology."
"M-Pesa is driving LocalCryptos' growth in Kenya today. More than half of peer-to-peer crypto transactions in Kenya use M-Pesa," he added.
The second-fastest-growing market in Africa for LocalCryptos is Nigeria. Peer-to-peer trading volume has more than doubled in Nigeria since December 2019. South Africa and Ghana follow as African countries with high trade volumes on LocalCryptos.
No Physical Bitcoin Exchange – Ebitcoinics 
Local Ghanaian cryptocurrency startup Ebitcoinics has suspended physical exchange services in Ghana. Before this change, eBitcoinics ran a physical cryptocurrency exchange where anyone could walk in to make trades.
However, due to the COVID-19 pandemic that has hit several African countries, including Ghana, the exchange has closed its physical shops to traders.
Finally, the price of bitcoin (BTC) is roughly flat week-on-week, trading at around $6,800 per coin at the time of writing.